My dad was a navigator. And growing up, there were two main ways to get to every destination—the fastest way and the scenic way. Most of the time we took the scenic way.

Perhaps the most scenic driving in Fairfax County happens in Great Falls. In fact, you'd be hard-pressed to find a road either leading to or through Great Falls that is not scenic. It's just that kind of place.

And, as Virginia's richest town—and one of the wealthiest in the nation—the streets are dotted with exquisite estates, often sheltered from view by acres of lush landscaping (yes, even one that resembles the White House!). Add in big hills, sharp curves, a National Park, an observatory, and a cute, little Village Center and you've got the makings for an adventurous and beautiful road trip.

First stop, Great Falls Park.
Image, Great Falls Park - courtesy Instagram user @rkat414

If you're looking for a drive through the "countryside," then the best way to get to Great Falls is on Georgetown Pike from the Beltway. (This road was in fact Virginia's very first scenic byway.) That is going to land you on a curvy, hilly road that leads you past the uber tony Madeira School, a private boarding school for girls. Beyond that is a small parking lot at Difficult Run, providing access to a waterside hike.

What you REALLY want on this leg of the road trip, however, is Great Falls Park. Turn right at Old Dominion Drive to access the park. With a powerful, scenic waterfall, miles of cliffside hiking trails, and the historic remains of the Patowmack Canal, you could spend an entire day here. Don't miss the marker pole at the third overlook indicating water levels from past floods. It will blow your mind. Picnicking is very popular here if you want to pack a basket to enjoy. (Better yet, pick up some food from one of the Great Falls restaurants to pack in your picnic basket.)

A couple of things to know: No swimming. Sure, the water looks inviting, but the undercurrents are deadly. You may see kayakers taking on the Class V rapids while you're there – these are expert paddlers with years of experience. Two of the three overlooks are handicap accessible, but not all. Plan accordingly. Also, as the park is part of the National Park Service, expect a $20 per vehicle entrance fee.


Next comes a countryside jaunt.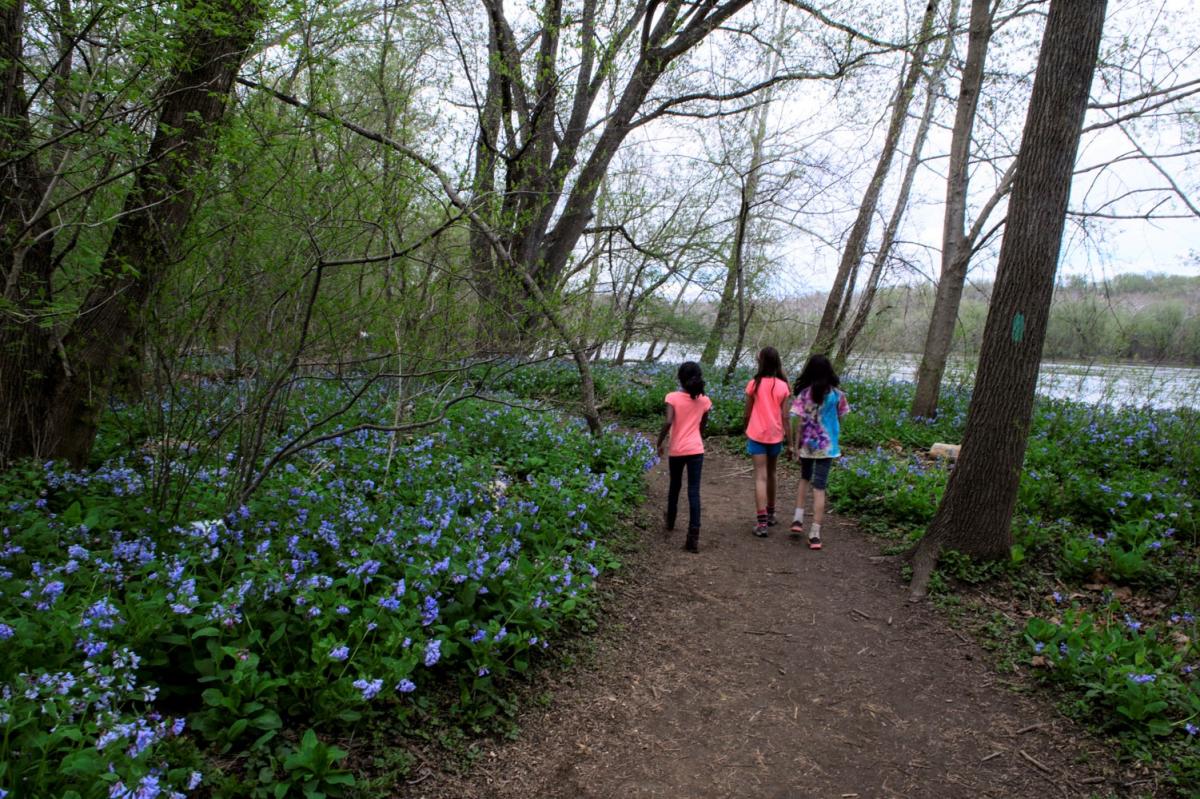 Image, Riverbend Park - courtesy Fairfax County Park Authority

As you leave the park, turn right on Georgetown Pike, then right on Riverbend Road. At Jeffery Road, you can turn right to visit Riverbend Park, just upstream from Great Falls. In fact, their hiking trails connect. At Riverbend Park, you'll find trails lined with all of spring's best flora, from flowering trees to wildflowers to Virginia bluebells. Plus, there is great birdwatching. And, of course, the Potomac River for boating and fishing.

After your visit to the park, head further down Riverbend Road. This portion of the trip is really just to enjoy the hills, curves, and countryside. Take a left on to Beach Mill Road. Which leads to something you need to know: throughout Great Falls there are roads that take odd turns or start and end and start again. So, follow Beach Mill Road to the end, then turn right to get on Beach Mill Road again. When it ends again, take a right on to Walker Road. It will lead you around a sharp curve and then you'll be on Beach Mill again! Weird, but very Great Falls.

When Beach Mill ends AGAIN (really just a false flag because you can pick it up again by turning right) you will have arrived at the legendary L'Auberge Chez Francois, consistently rated one of the 100 best restaurants in America. It's right there, in the middle of nowhere – yet once you arrive, you will truly feel immersed in the Alsatian countryside.  It is also home to Jacques' Brasserie. If you're hungry, stop in at the Brasserie, but if you want to eat at L'Auberge, you'll need to make reservations in advance.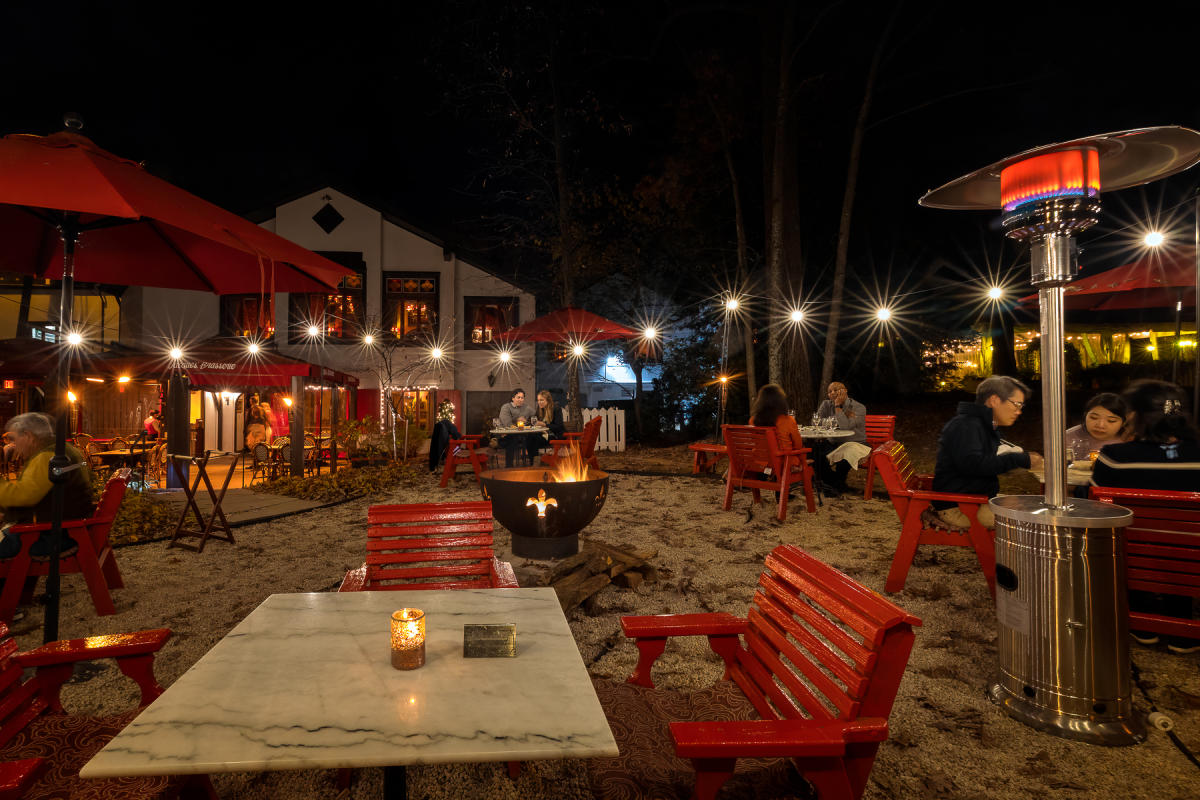 Image courtesy L'Auberge Chez Francois

Follow Springvale Rd south along its rollercoaster hills back to Georgetown Pike where you will take a left. While you're sitting at that intersection, you'll be looking at The Turner Farm. There are hiking opportunities there and horses, but if it's Friday night and the weather is good, the farm turns into an observatory open to the public (check in advance due to covid-19).

Experience the Great Falls, VA "downtown" atmosphere
Once back on Georgetown Pike, it's a short trip to Great Falls Village Center at Walker Road, where you will find cute shops and restaurants. We recommend long-time Great Falls favorite, the Old Brogue Irish Pub if you want a hearty meal and a beer, especially if you're traveling around St. Patrick's Day. Finish your culinary stop with some fresh scooped ice cream at the Great Falls Creamery, tucked behind the Old Brogue. Or, if dessert isn't your style, a warm coffee to go from Katie's Coffee House, conveniently adjacent to the Brogue. Also in this shopping area, you'll find a 7-11, a bank, a tack shop, gas, and other restaurants and conveniences.

To finish your jaunt, continue southeast on Georgetown Pike, enjoying every curve and vista along the way until you reach the Beltway again.


Other things to do & attractions to visit in Great Falls, VA.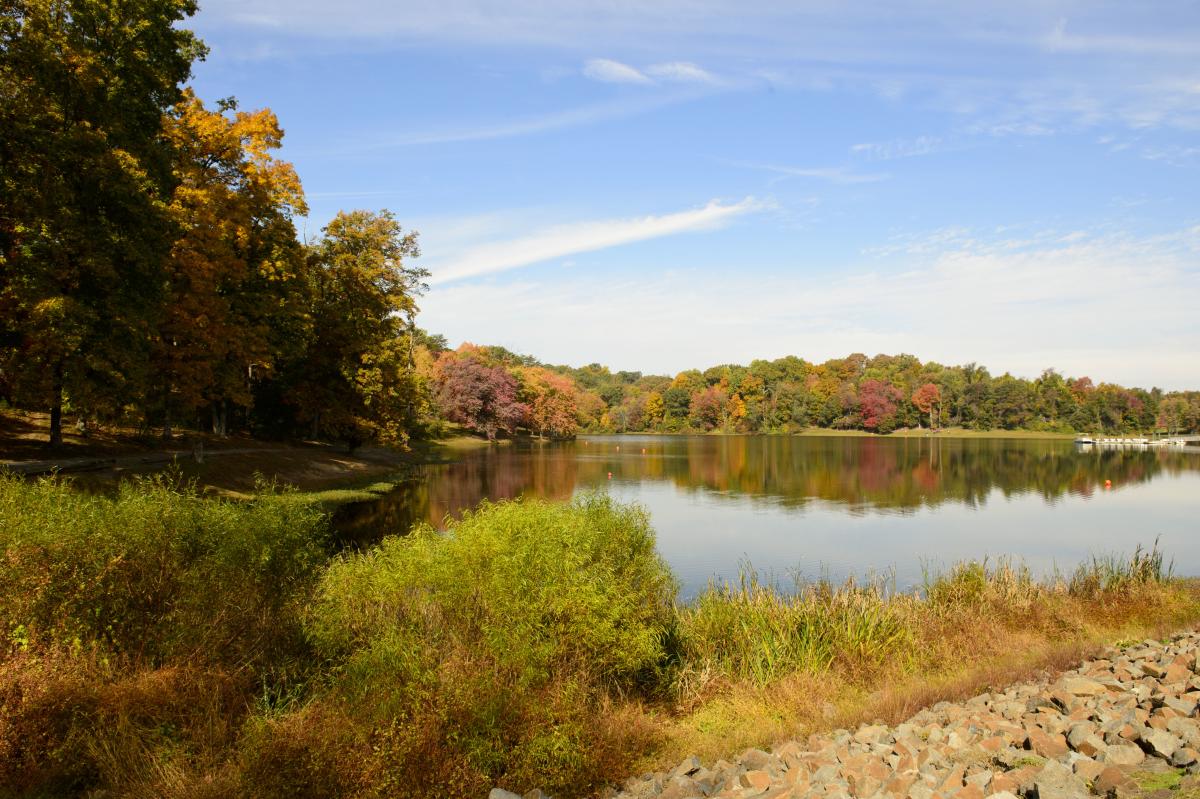 Image, Lake Fairfax Park - courtesy Fairfax County Park Authority

Other Great Falls Attractions
While you're out in Great Falls, you'll be near other attractions that are easily accessible from the roads you're on. If you follow Springvale Road all the way out to Rt. 7 and then just beyond, you'll find Roer's Zoofari, a kid-friendly petting zoo, and Lake Fairfax Park, which in the summer is a popular spot due to its Water Mine Swimmin' Hole waterpark. Turn right on Rt. 7 at Springvale and you'll come across the historic Dranesville Tavern, which, in 1865, was known as "one of the best roadside inns in the State of Virginia."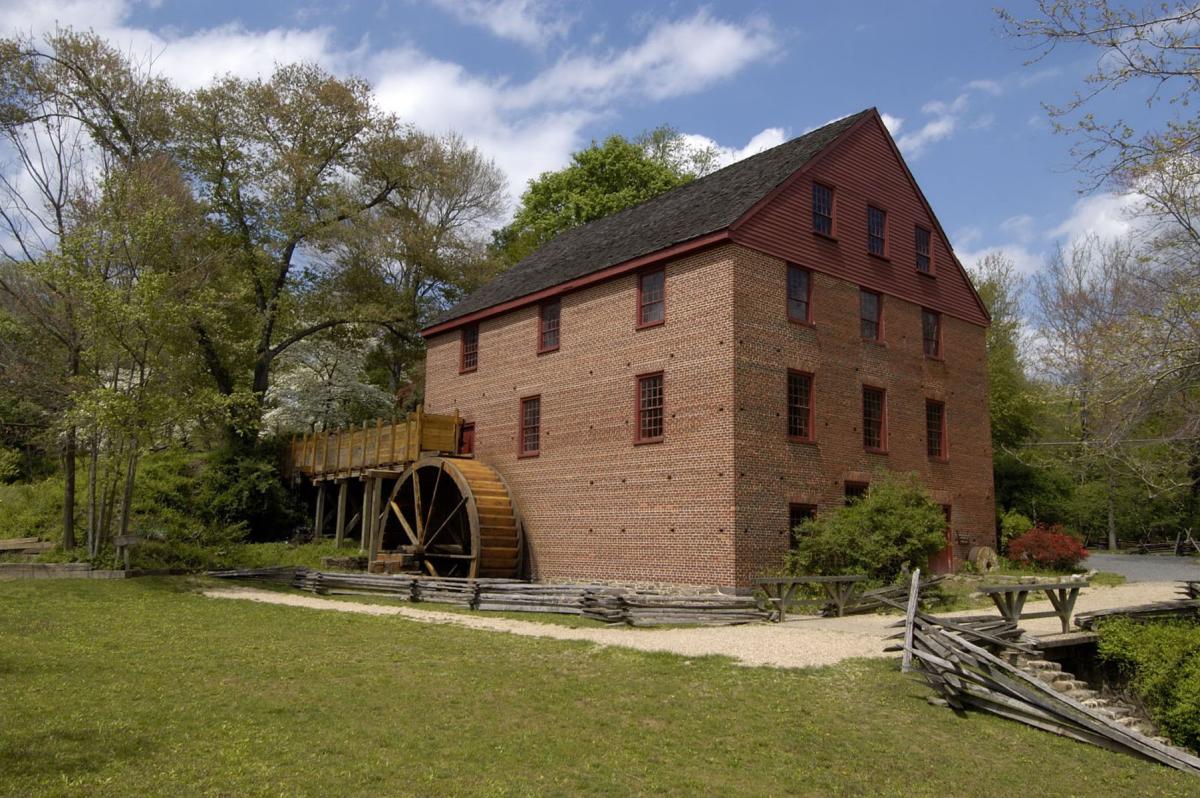 Image, Colvin Run Mill - courtesy Fairfax County Park Authority

Great Falls Restaurants
Going back to our jaunt, if you take a right on Walker Road at Great Falls Village Center, then proceed left on Colvin Run Road, you'll find more Great Falls restaurants including:
​And, just before you hit Rt. 7, you'll come across Colvin Run Mill, an early 19th century fully operational gristmill, complete with a wooden water wheel. You can even buy site-ground cornmeal, grits, and flour from the General Store there. Time it right and you may even catch special programming like their annual Maple Syrup Boil-Down or Blacksmithing demonstrations.

The entire road trip through Great Falls, along with a visit to the must-see National Park, will take you most of a day to complete, so set aside time. As for the best time of year for your trip, well, the views are breathtaking here year-round. Spring brings the redbuds, wildflowers, and baby squirrels, sure. But summer is lush and verdant, fall is breathtakingly colorful, and winter lends a stark beauty to the terrain. So pack up your family and maybe even a picnic basket to drink in the beauty of a road trip through Great Falls, VA!