A turn down Gunston Road in southern Fairfax County transports you into a serene oasis as you inch closer to the Mason Neck peninsula. The one-lane road weaves past historic attractions and various parkland, surrounded by trees, wildlife, and scenic beauty. Bald eagles soar overhead as they search for food in Belmont Bay or make their nests in the trees along the Potomac River. It is a striking and obvious change from many of the more urban neighborhoods of Fairfax County.
Yet, the fact that Mason Neck remains this way today is no accident. This is the story of the tenacity of one local woman, who held firm in her unwavering crusade to protect and preserve this beautiful area's wildlife and environment. Keep reading to learn #HERstory in our blog series on Women's History in #FXVA.

Mother and Environmentalist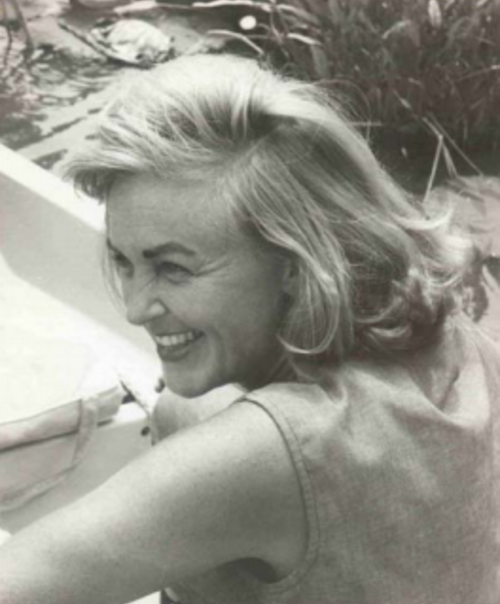 Image courtesy Elizabeth Hartwell Mason Neck National Wildlife Refuge
Elizabeth van Laer Speer Hartwell, a native Virginian with a predilection towards the outdoors, moved to the Mason Neck area in 1960 with her husband and two sons. In addition to raising her boys and tending to the home, she would spend her time gardening, flower arranging, boating, working with the local garden club, and admiring the stunning Potomac sunrises.
In 1965, Hartwell learned of plans to develop land on Mason Neck into a large, planned community (similar to what had been recently accomplished in nearby Reston), a "satellite city" that would be home to some 20,000 residents. Other plans were also underway – including an application to use the land as a deep-sea port for ocean-going vessels and another to build an outer beltway to run through the Great Marsh.
Fueled by the knowledge that the peninsula was home to a rare habitat of bald eagles, Hartwell knew she needed to take action.
What followed was an extensive letter-writing campaign, a home-edited film documentary that emphasized the natural, recreational, and environmental values of Mason Neck, personal boat tours of the marshes, countless speaking engagements, testimonies at hearings, and persistent correspondence with leaders on federal, state, and local levels.
By mid-1965, bolstered by support from President Lyndon Johnson's administration, who at the time was also focusing on environmental protections of open spaces, Hartwell established the Mason Neck Conservation Committee, comprised of equally concerned local citizens. During a Fairfax County Board of Supervisors meeting, the committee presented an alternative plan for development, calling for a wildlife sanctuary, tighter land protections, and expansive park areas.
The Battle Wages On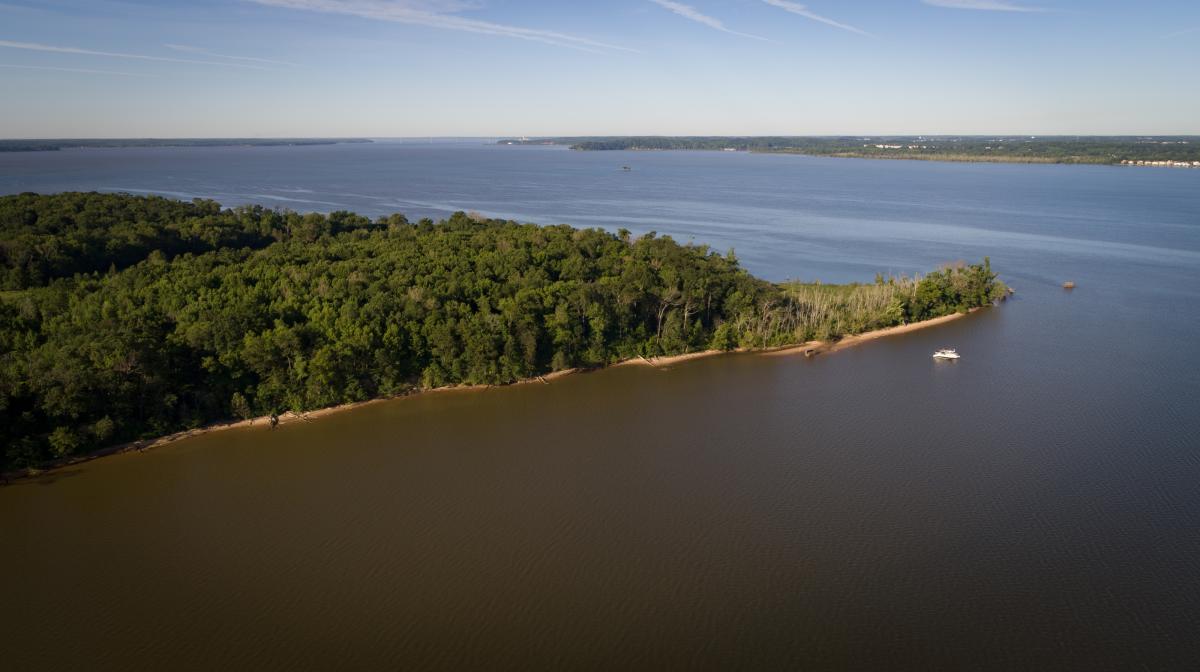 Image courtesy Virginia State Parks
Over the next two decades, the battle waged on. Developers and landowners looking to benefit financially from the sale of this valuable land continued to present new proposals. Hartwell and her peers remained steadfast and inexhaustible in their campaign, successfully overturning plan after plan to convert the land, whether for residential development, a military airport, a landfill for the District of Columbia's garbage, a natural gas pipeline, or other projects. Opponents mocked Hartwell openly, calling her the "Eagle Lady," or vilifying her actions. Nevertheless, she persisted.
In 1967, The Nature Conservancy joined the crusade, purchasing the land and holding several hundred acres for federal use, with the hopes that Congress would establish a national wildlife refuge to protect the Great Marsh and the resident bald eagle population, as proposed by the Department of the Interior. (Other tracts of land were sold to the Commonwealth of Virginia, which established Mason Neck State Park and to NOVA Parks for expansion of Pohick Bay Regional Park.) It took two years, but in February of 1969, the Mason Neck National Wildlife Refuge was finally established, becoming the first refuge in America created specifically for the protection of the nation's symbol, the bald eagle.
A Refuge Established

Image courtesy NOVA Parks
In the following years, more threats to the land presented themselves, and Hartwell yet again took charge of working with various levels of government to achieve protection. Today, the Wildlife Refuge encompasses 2,276 acres and is home to the largest freshwater marsh in Northern Virginia and one of the Commonwealth's largest colonies of Great Blue Heron. It is also one of the top places in America to spot bald eagles.
Elizabeth Hartwell continued to advocate and fight for the protection of this land for the remainder of her life; she passed away in 2000 at aged 76. Her legacy illustrates the strength, determination, and resiliency she displayed amid relentless pressure in order to ensure the protection and establishment of all parks on Mason Neck.
In 2006, Congress approved a name change for the refuge. And in April of 2007, a dedication was held at the Elizabeth Hartwell Mason Neck National Wildlife Refuge.
Mason Neck Today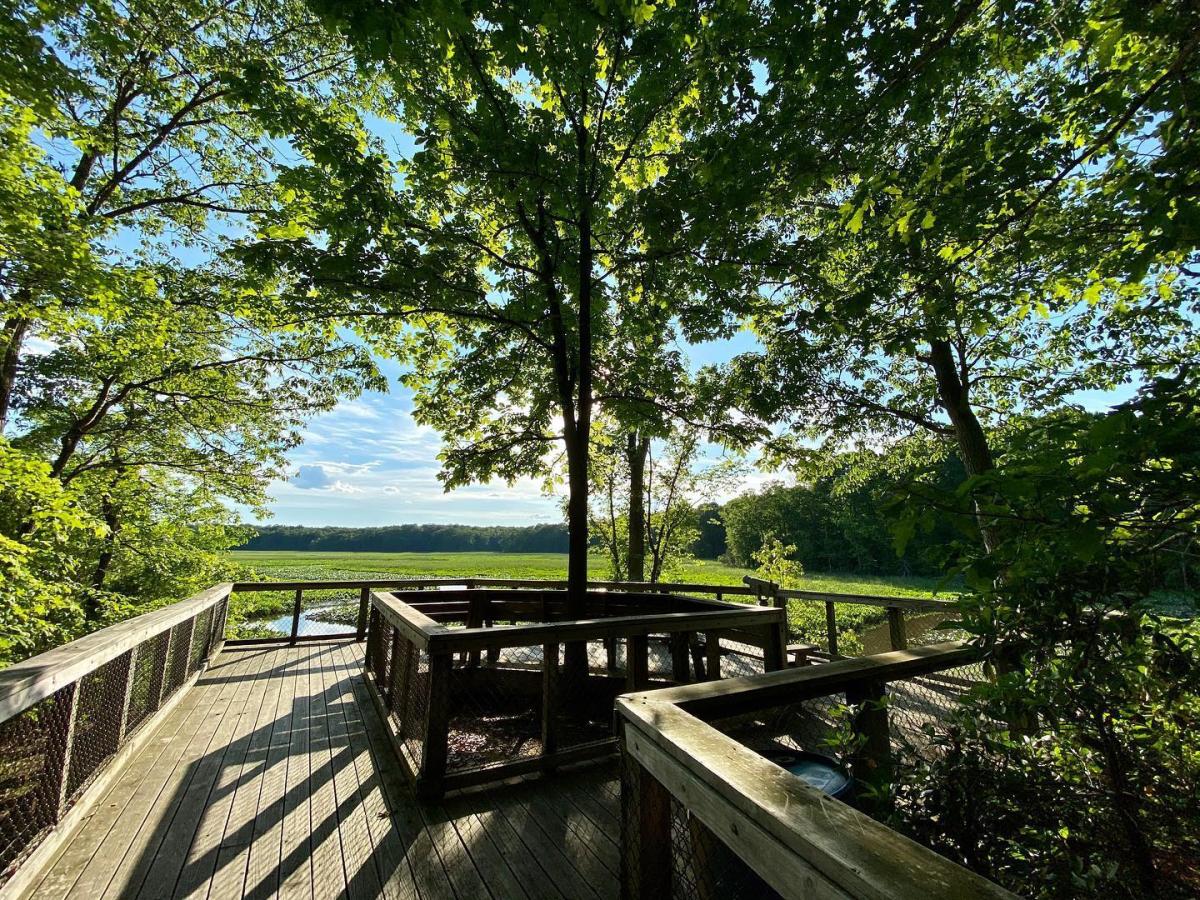 Image courtesy Instagram user @antrad214
Visitors to Fairfax County's Mason Neck area today have many reasons to be grateful to Hartwell and her fellow supporters. In addition to the Mason Neck State Park and Wildlife Refuge, the area is home to Gunston Hall, the 18th-century home of Founding Father George Mason. At neighboring Pohick Bay Regional Park, you can rent kayaks, go camping, play a round of golf or mini-golf, enjoy a seasonal waterpark, and hike various trails. And in nearby Lorton, you'll find the Workhouse Arts Center and much more to do.
For an in-depth understanding of Elizabeth Hartwell's role in protecting Mason Neck, you can read a comprehensive paper by Elizabeth Townsend Rieben at masonneck.org, the site of the Mason Neck Citizens Association, which still works to protect this incredible swath of Fairfax County's green space.

To learn more about female trailblazers and women's history in #FXVA, visit our HERstory page. On our blog, read the surprising connection that the nearby Workhouse Arts Center has with the women's suffrage movement or the story of how a group of women worked together to save America's first president's home from collapse. You can also learn the story of a woman's bold vision for a cultural oasis that brings together nature and music.