The Ox Road (Route 123) corridor running from Fairfax Station to Pohick Bay can sometimes be overlooked as a commuter community or military neighborhood due to its proximity to Fort Belvoir and access to Interstate 95. And when you travel south through Fairfax County, you do start to see more trees, suburban neighborhoods and developments, and less obvious sites and attractions.

BUT, that is precisely what makes this corridor so compelling. Because a large concentration of Fairfax County's best parks, historic attractions, and breweries are quietly hiding out here in plain sight, enjoyed by many locals and visitors in the know. Sure, there are known attractions here. But there are also sweet surprises and parks galore. So let's hop on Route 123 and explore this historic quadrant of the county, including Burke, Lorton, Mason Neck and Fairfax Station!
 
Discover a nature lover's paradise.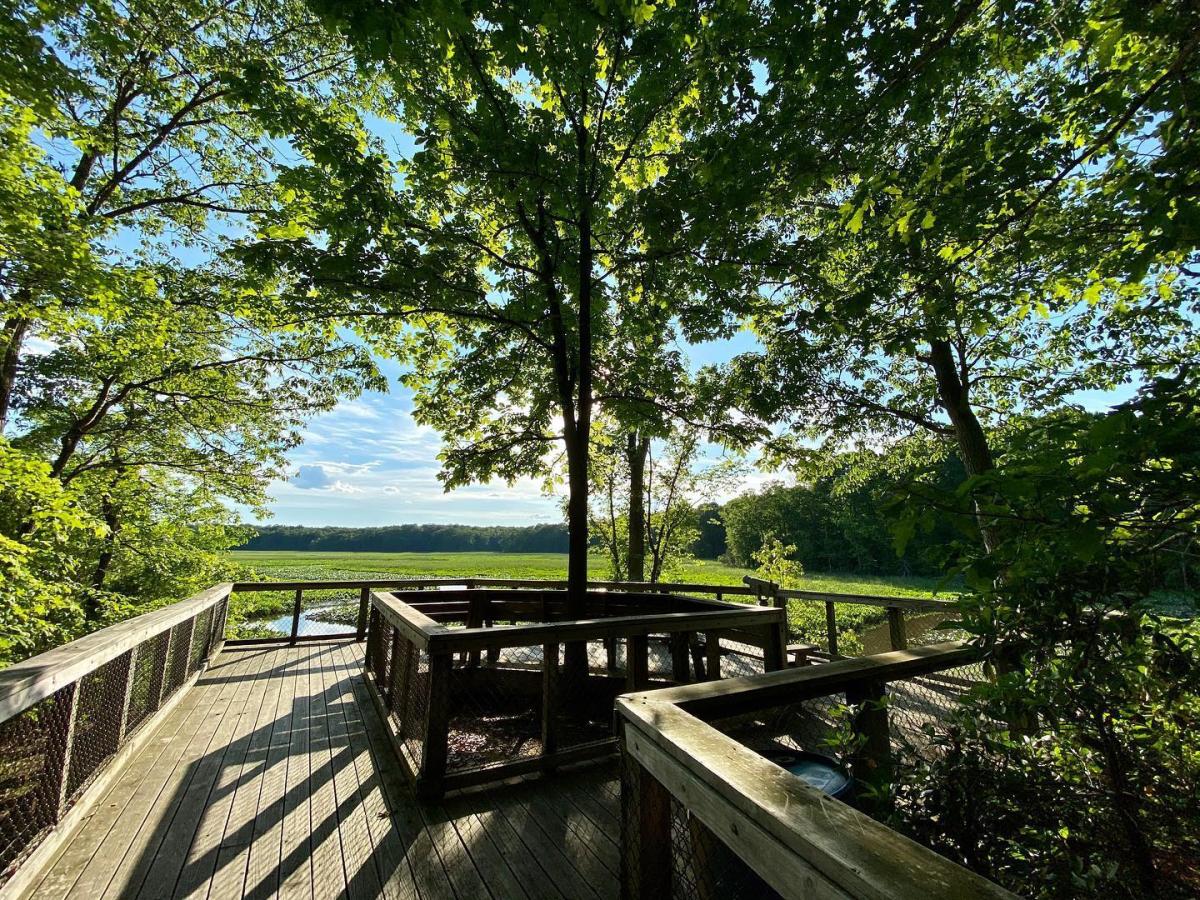 Image courtesy IG user: @antrad214 at Mason Neck State Park

Five of the region's most notable parks call this area of Fairfax County home. And each has its own unique appeal and vibe. Fountainhead Regional Park is a scenic riverside park on the Occoquan River in Fairfax Station with boat rentals and miles of hiking trails. It also has one of the best mountain biking courses on the east coast! (Check out this quick video to learn more about it.)

Nearby, Burke Lake Park offers a 4.7-mile hiking loop on a well-kept trail around the lake, exercise stations, frisbee golf and a putt-putt course, a carousel, family-friendly areas, and dreamy views of a beautiful lake. Occoquan Regional Park stretches along the Occoquan River, across from the charming town of Occoquan itself. Historic brick kilns meld with modern facilities at this quiet, riverside oasis. Don't miss the brand new memorial there dedicated to the women's suffragist movement (keep reading for more on this). Hungry after you've worked off all that energy? There are several restaurants near Burke Lake Park like Chloez Cafe, Glory Days Grill, and Spartans Family Restaurant.

Turn down Gunston Road in Lorton and a quartet of pleasant surprises await. To the left, you'll find Pohick Bay Regional Park with its action-oriented activities, like boating, fishing, golf, a kid-friendly waterpark, and camping. Right next door is the home of a founding father. More on that below. To the right, at the confluence of the Potomac and Occoquan Rivers, are Mason Neck State Park and Elizabeth Hartwell Mason Neck Wildlife Refuge. These wildlife havens are home to a large population of bald eagles, beavers, and other mammals.
 

Dive into the visual and performing arts.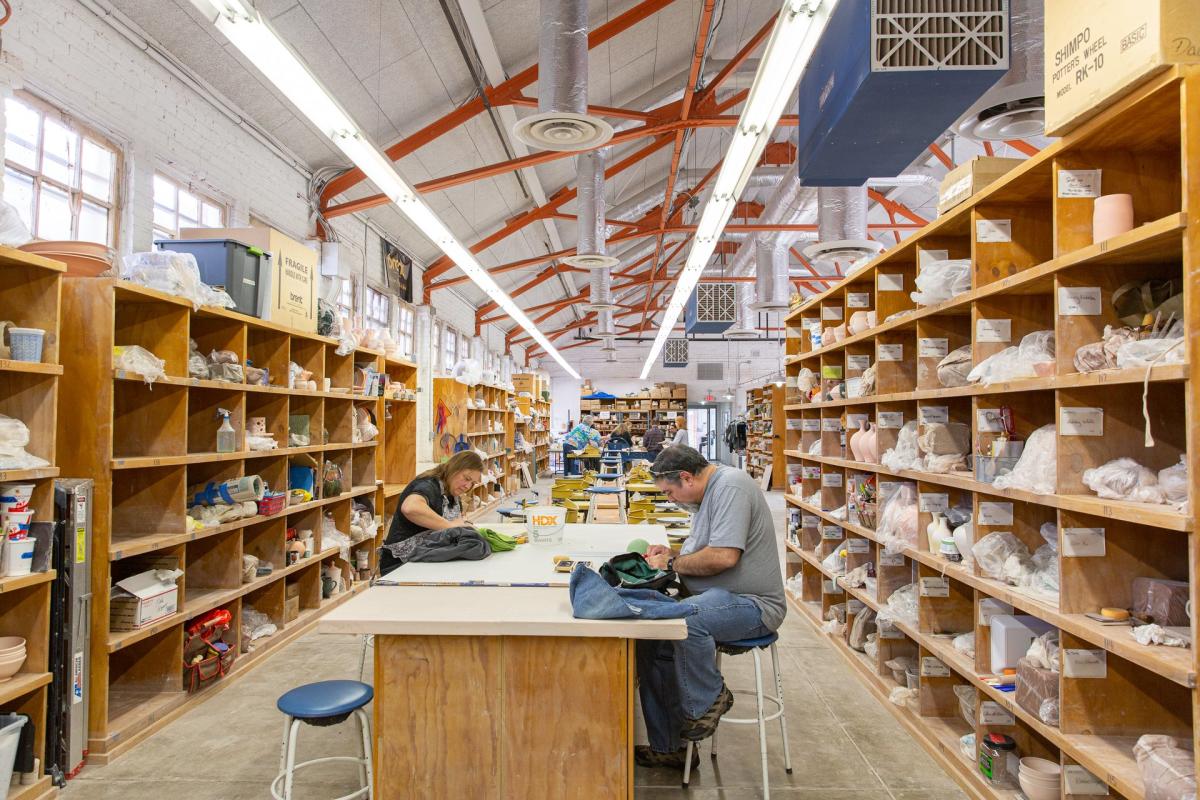 Image by April Greer for Visit Fairfax

There are lots of things to do in Lorton, VA but the Workhouse Arts Center is an utterly unique arts venue that simply must be seen to be truly appreciated. Housed in a former penitentiary, it is a working arts community where artists create, display, and sell their works all in the same place. So you not only acquire a unique work of art, but you also form a connection to the artist and have a story to tell every time someone notices your good taste. It is also a historic attraction with ties to the women's suffrage movement, as described below.
 

Uncover American history.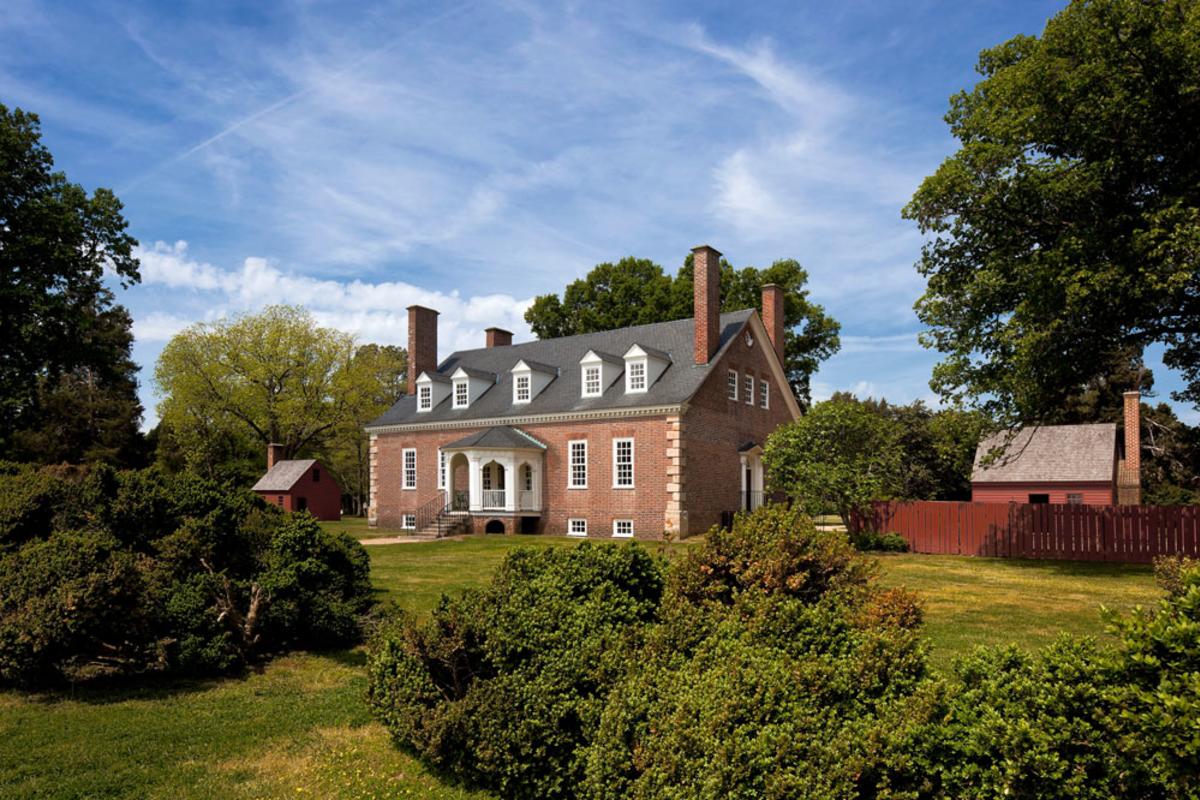 Image courtesy Gunston Hall

As mentioned above, the Workhouse Arts Center used to be a former penitentiary. And among the inmates in 1917 were a group of suffragists imprisoned for picketing the White House to secure the right to vote. When word got out about the abysmal treatment they received while imprisoned there, public opinion hit a tipping point and women's right to vote was finally ratified in 1920. The Lucy Burns Museum on site tells the story. And located adjacent to the Workhouse at Occoquan Regional Park, you'll find the Turning Point Suffragist Memorial honoring the battles that all American women suffragists fought during their quest for equality.

Moving from fierce mamas to founding fathers, George Mason's Gunston Hall in Lorton is another must-see historic attraction in this corridor. Mason penned the Virginia Constitution and the Virginia Declaration of Rights on which the U.S. Bill of Rights was based. His home not only serves to tell the tale of this lesser-known, but pivotal, founding father, but it is also an outstanding example of Georgian architecture and is highly regarded for its elegant interiors. Keep tabs on the stunning garden restoration work they are doing and take a walk along some of the site's great hiking trails adjacent to the Potomac River.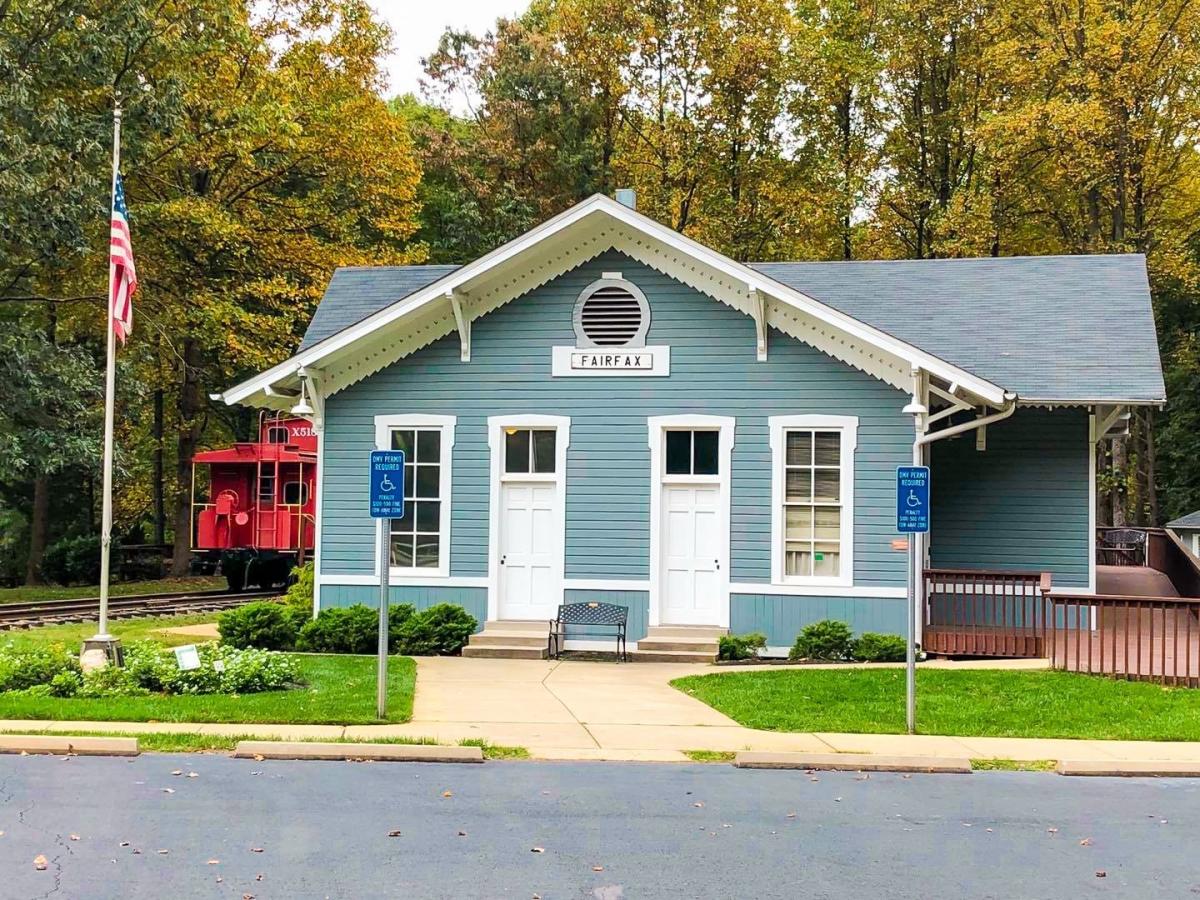 Image courtesy Fairfax Station Railroad Museum

Nearby, you'll find Pohick Church. Built under the watchful eyes of George Washington, George Mason and George Fairfax, the church was completed in 1774, before the United States was even an official country. During the Civil War, soldiers marked the walls with bullet holes and graffiti that can still be seen today. It was also the site of wartime aerial reconnaissance as Thaddeus Lowe spied on troops from a balloon tethered at the church. And if that weren't enough history, the church's baptismal font dates back to 11th or 12th century England.

Going back to Fairfax Station, you'll find the "little gem" of the Fairfax Station Railroad Museum. It was here back in 1862 that patent clerk Clara Barton, looking for some way to help with the war, nursed her first soldiers and changed the trajectory of her life. Close by is St. Mary of Sorrows Church that saw action during the Civil War (this was Barton's headquarters during wartime).
 

Stop in for a cold one.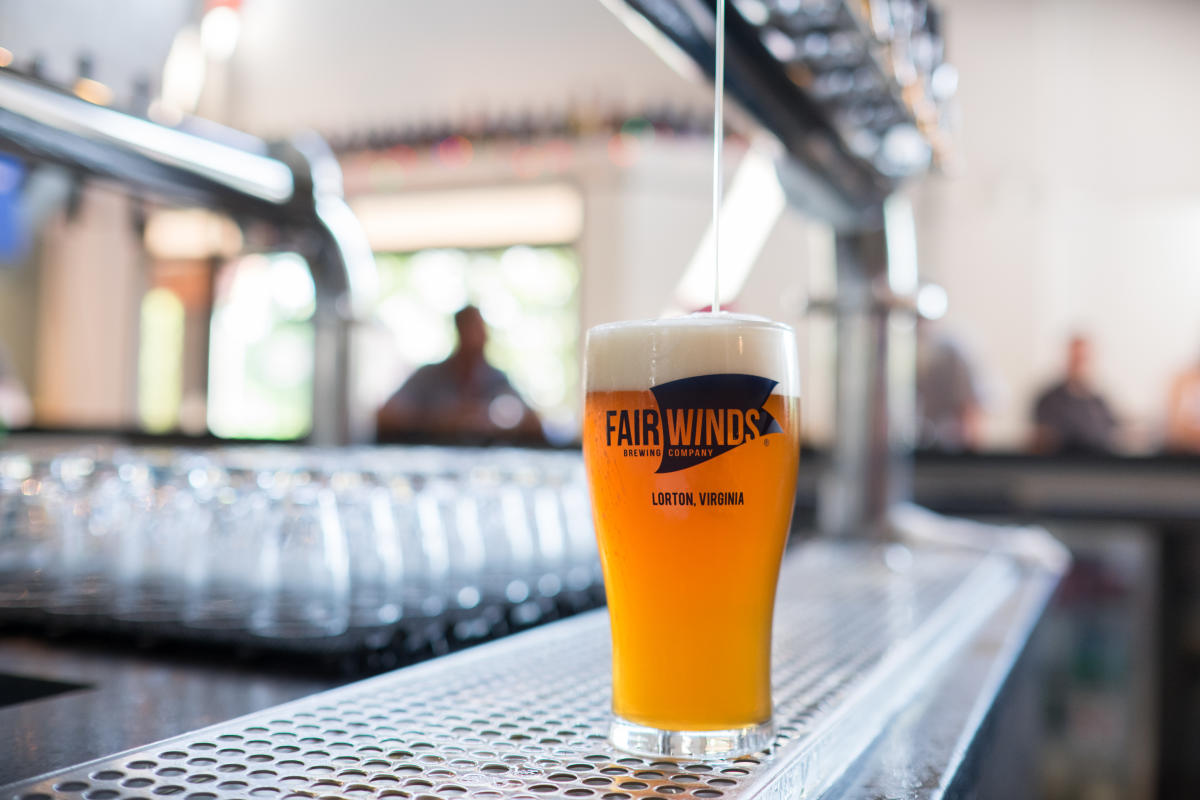 Image courtesy Fair Winds Brewing Co.

If you find yourself getting thirsty while you're visiting all these places, never fear. This corridor has three independent breweries. Bunnyman Brewing is the newest and you'll find it near Burke. Be sure to ask about the colorful urban legend the brewery is named for. G34.3 Brewing Company is out of this world. Literally. Its Lorton taproom is built upon a space theme. And veteran-owned Fair Winds Brewing Co., also in Lorton, is a staple of the community and one of the county's most established breweries - in fact, it won the top honor, Best in Show, at the Virginia Craft Brewers Guild Beer Cup in 2021 for its crisp and refreshing Quayside Kolsch.

Satisfy your appetite. 
There are plenty of things to do in Burke, VA but we want to also mention that there are some great places to find delicious food. Here are some of the best restaurants in the Burke & Lorton area:
Glory Days Grill (two locations)
Anita's
Spartan's Family Restaurant
Tokyo One Japanese Steak & Sushi
Brickmakers Cafe
Find even more dining options in Burke & Lorton here.

Explore a little more.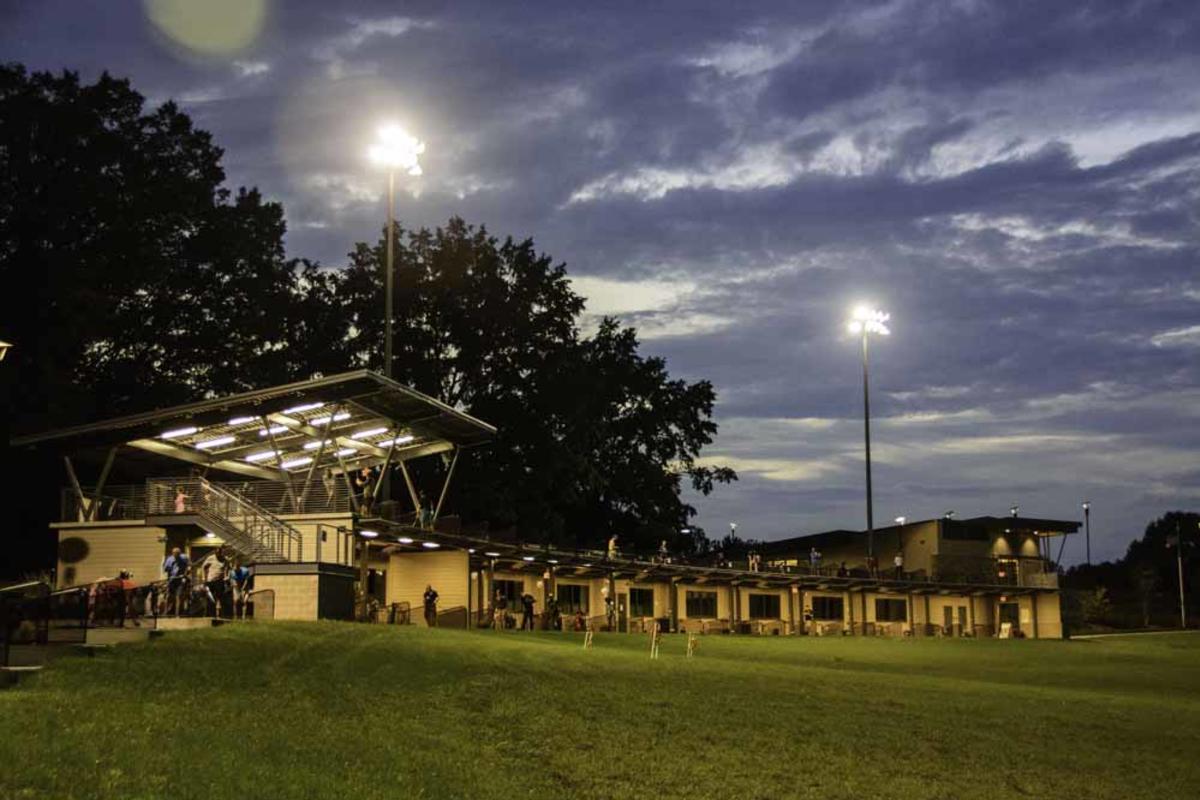 Image courtesy Fairfax County Park Authority at Burke Lake Golf Center

A blog about this diverse quadrant of Fairfax County wouldn't be complete without talking about golf. Burke Lake Park boasts both the Burke Lake Golf Center (with recently upgraded facilities) and Burke Lake Mini Golf. And Lorton is home to the Laurel Hill Golf Club and its stunning greens.

This corridor is also great for equestrians. In Lorton, you'll find Laurel Hill Equestrian Center and Tamarack Stables, both of which offer lessons and rides through parkland.

Finally, if you need to go further than a horse, hot air balloon, or car can comfortably take you, there's the Amtrak Auto Train in Lorton. Take your car with you on a hassle-free train ride down the east coast to Florida!
As you can tell, there's a hefty amount of things to do in Burke & Lorton, VA in a roughly 10-mile corridor. But when you think of it, it makes sense. This part of the county is further west of Washington, DC than the more urban areas of the county. So it's greener. A little less populated. And has more room for wide-open parks and expansive attractions. Plus it attracted a lot of guys named George (Washington, Mason and Fairfax) in the 1770s, who all just happened to play key roles in the development of our nation. So history abounds here.

It has a different vibe from upscale Great Falls, chic Mosaic District or historic Alexandria. But if you want to spend time communing with eagles, exploring pre-Revolutionary history or immersing yourself in art, it's second to none!

Find more travel inspiration on social media using #FXVA and @VisitFairfax.