Whether you're a foodie, a history buff, or just looking for a relaxing day in nature, the Town of Vienna in Northern Virginia has it all. From delicious restaurants and quirky shops to beautiful parks, this town is the perfect destination for a day trip or a weekend getaway. Here's our roundup of the best things to do in the Town of Vienna. 
Church Street Shops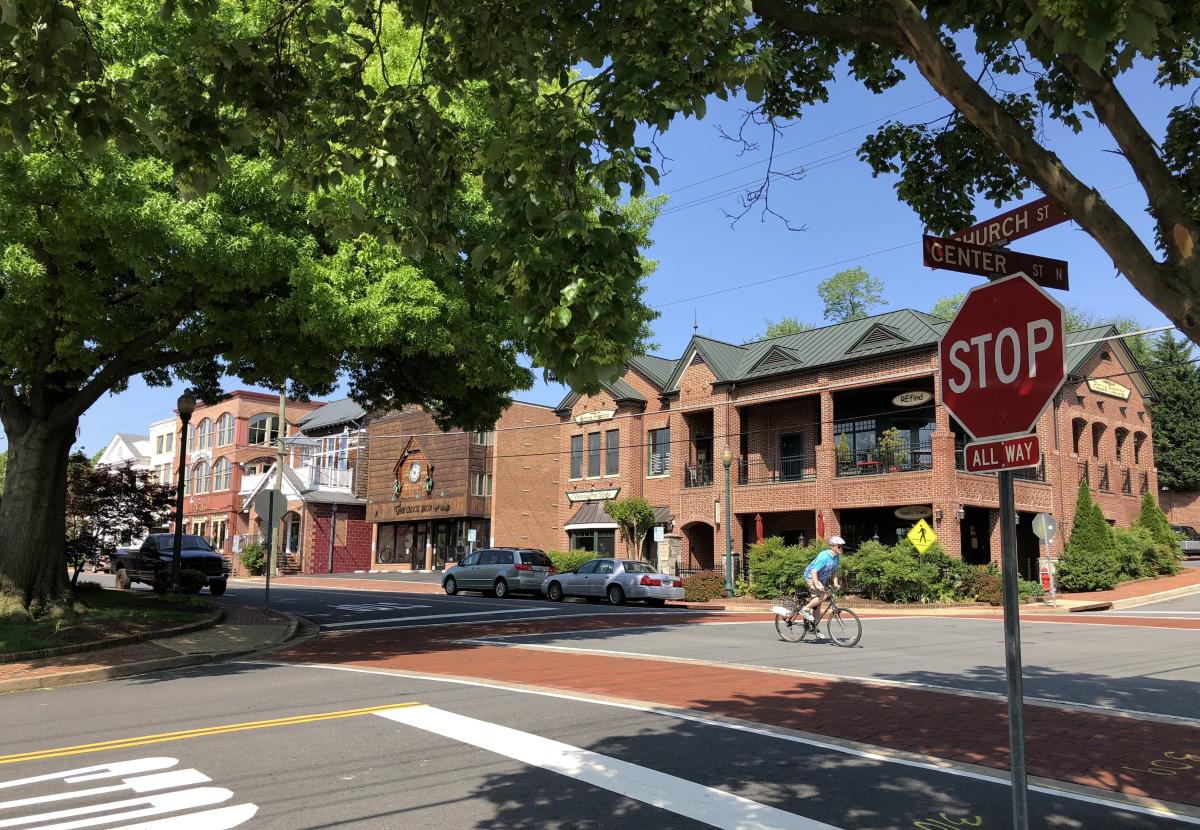 Photo courtesy Doug Francis (also in header)
Church Street is home to a variety of consignment boutiques and antique shops, as well as unique specialty stores catering to a wide variety of interests. One such store is Trace Zero Waste, which offers a curated selection of sustainable items from reusable materials, including bamboo cutlery, towels, can covers, and more. Close by is Terra Christa, a spiritual store filled with an array of items such as crystals, incense, and jewelry. Don't miss the opportunity to visit the iconic Clock Shop of Vienna, which showcases a fascinating collection of timepieces, or Bards Alley Bookshop, an indie bookstore with a cozy atmosphere and a carefully curated selection of titles. If you're a bookworm, be sure to check out the store's recommendations for local authors that you won't want to miss!
Jammin' Java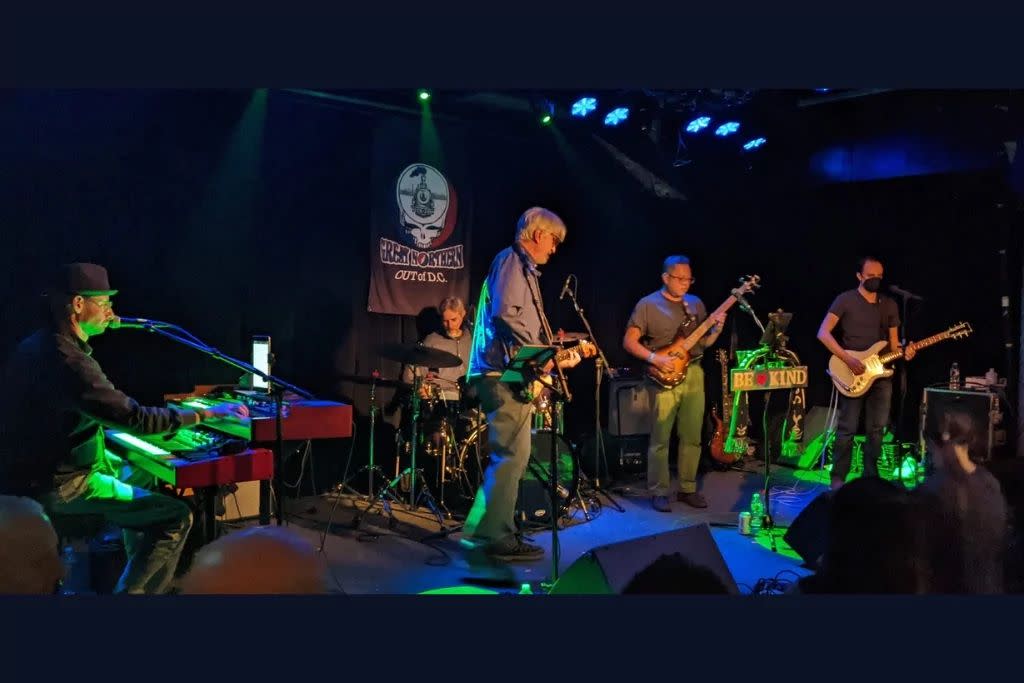 Photo courtesy Jammin' Java via Facebook
Get ready to rock out at Jammin Java with live music seven days and nights a week! This Vienna mainstay has been hosting some of the best live music acts in the DC area for over 20 years, and it's not hard to see why. With its intimate setting and community-centric environment, enjoy your favorite bands and discover new ones among locals and visitors alike. 
Washington & Old Dominion Trail (W&OD)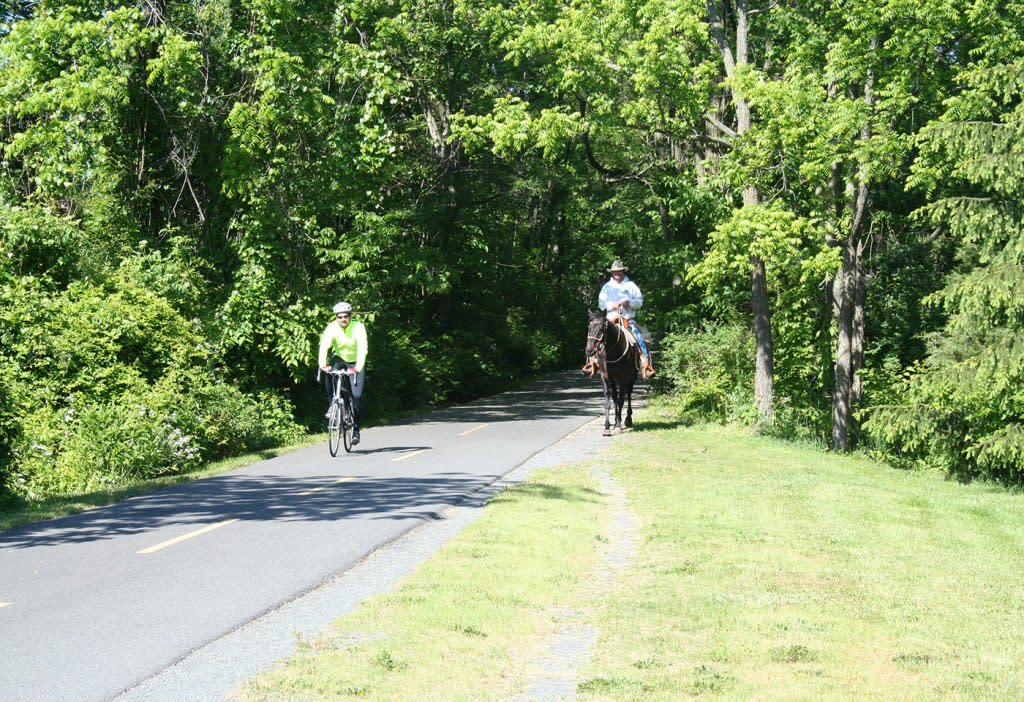 The 100-foot-wide Washington & Old Dominion Trail is "the skinniest park in Virginia." It's also one of the longest parks: 45 miles of paved trail ideal for bicycling, walking, running, and skating. Built on the rail bed of the former Washington & Old Dominion Railroad, the W&OD Trail runs through the heart of Vienna, right past the Old Red Caboose. Check out these Best Places to Stop Along the W&OD Trail.
"The Old Caboose"


The Vienna Caboose, also known as "The Old Caboose" by locals, is an unmistakable landmark that adds to the small-town charm of the Town of Vienna. Nestled next to a Children's Discovery Garden on Church Street, the caboose was acquired and restored to how it appeared during its operating time as a part of the Washington & Old Dominion (W&OD) Railroad. Fun Fact: Vienna is the site of the first time in history that a railroad was used tactically in warfare in the U.S.
Hot Tip: Within a five-minute walk of The Old Caboose, right across from the Vienna Train Depot, you'll find a beautiful train mural.
Caboose Tavern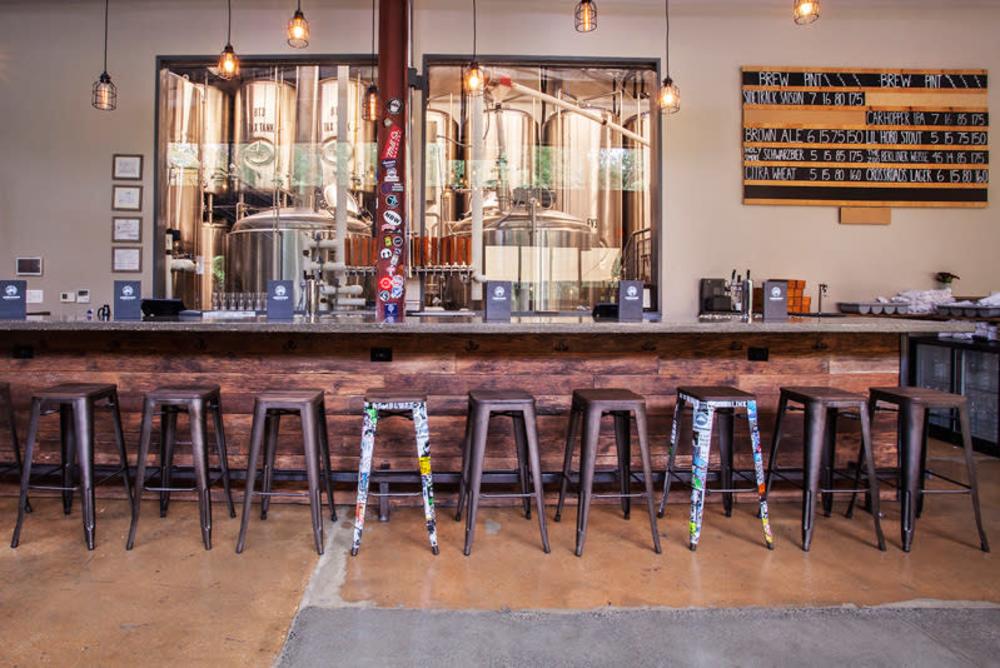 Beer lovers, this one's for you! Inspired by the Old Caboose, Caboose Tavern serves up freshly brewed beer carefully crafted with experience and creativity. With its rotating selection of locally brewed beers and a locally-sourced, farm-to-table menu, you can experience a brewery and dining experience elevated from standard bar fare.
Hot tip: You can access the brewery directly from the Washington & Old Dominion Trail, so check this one off your list by bike!
The Freeman Store & Museum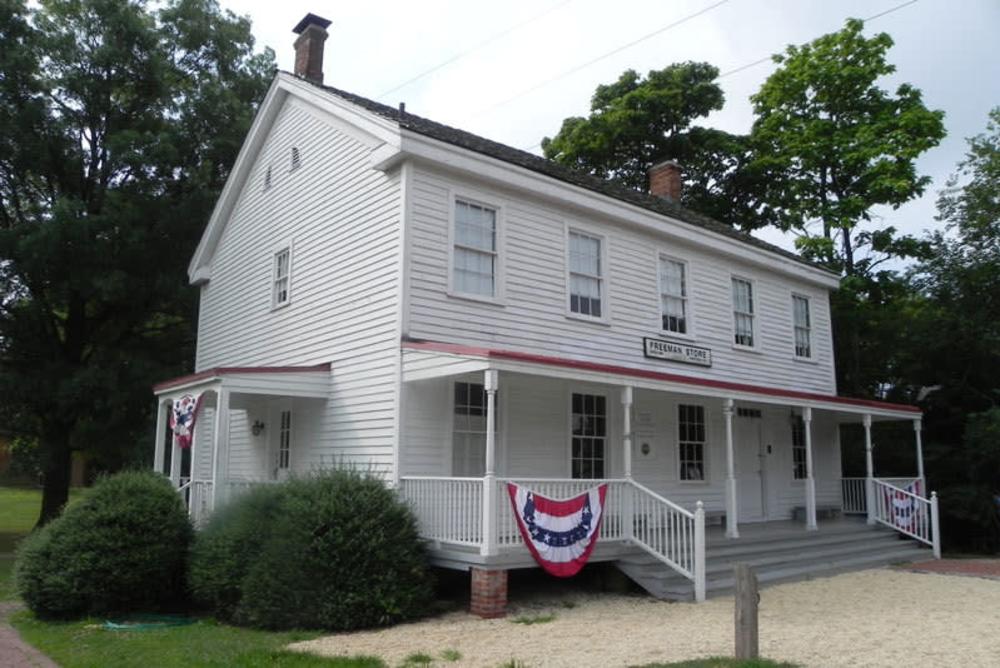 Initially built as a general store, The Freeman Store and Museum played several different roles throughout history, including serving as a temporary hospital for soldiers during the Civil War. Today, the building has been transformed into a unique museum and traditional general store. Visitors can purchase Virginia crafts, Vienna souvenirs & pottery, home decorative items, notecards & prints by local artists, local history books, jam & peanuts, old-fashioned toys, and candy. The former living space on the second floor contains a late 1800s merchant family parlor and dining room, and a museum room for changing exhibits. Whether you're a history buff or simply looking for a memorable shopping experience, this is a must-visit in The Town of Vienna that's sure to leave a lasting impression.
Hot tip: On the bottom floor of the building, you'll also find a very popular used book store!
Grab a Bite to Eat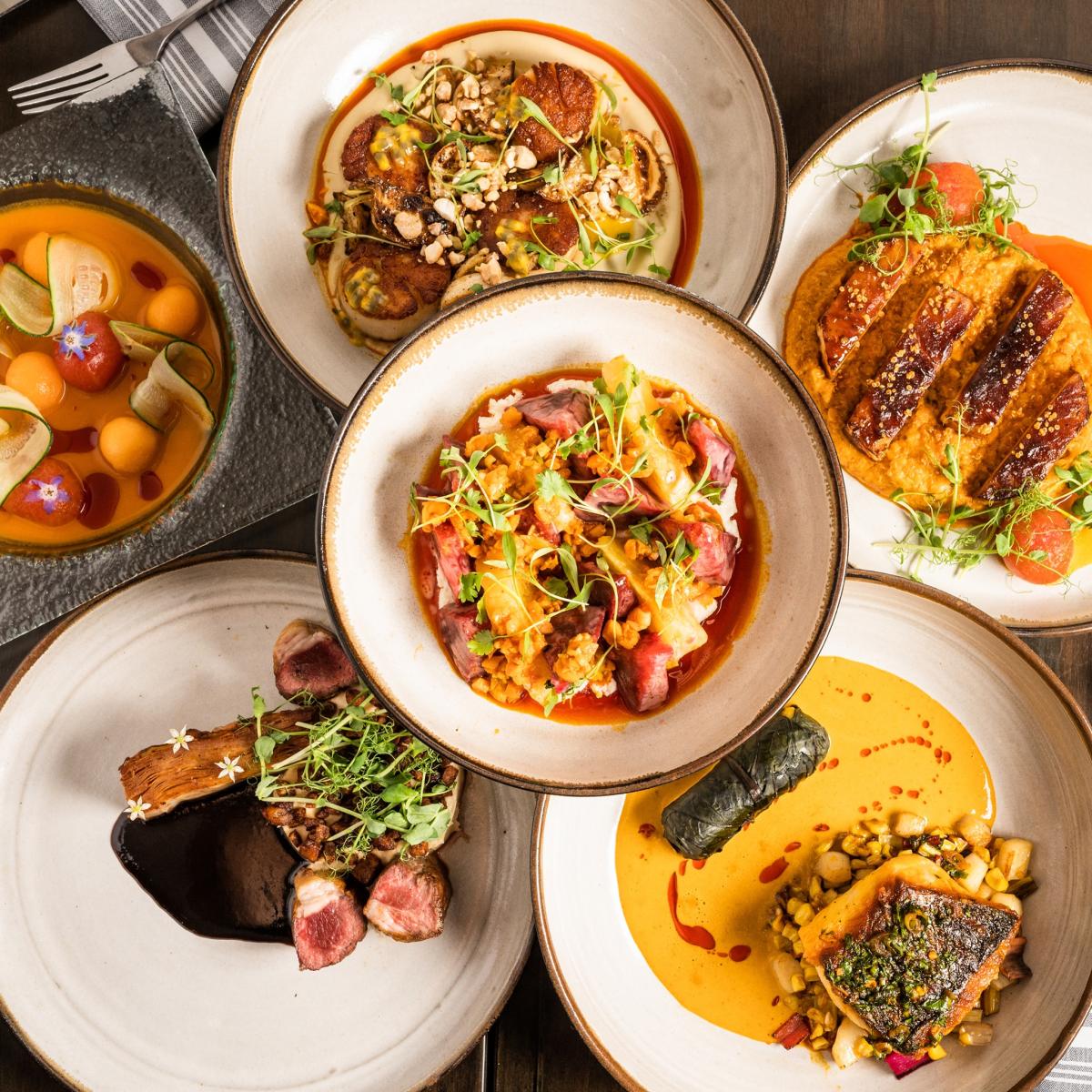 Image courtesy Blend 111
No matter what your taste buds are craving, the restaurants in the Town of Vienna are sure to please! With a menu featuring dishes like burgers, hot dogs, and chili, as well as local craft beers and homemade desserts, the Vienna Inn is a historic restaurant that's been running since 1960. Clarity, Bazin's on Church and Blend 111 are among the area's most highly praised restaurants for fine dining. No meat? No problem! Head to Sunflower Restaurant for Asian-inspired vegetarian fare.
Check out more Vienna restaurants here.
Sweets & Treats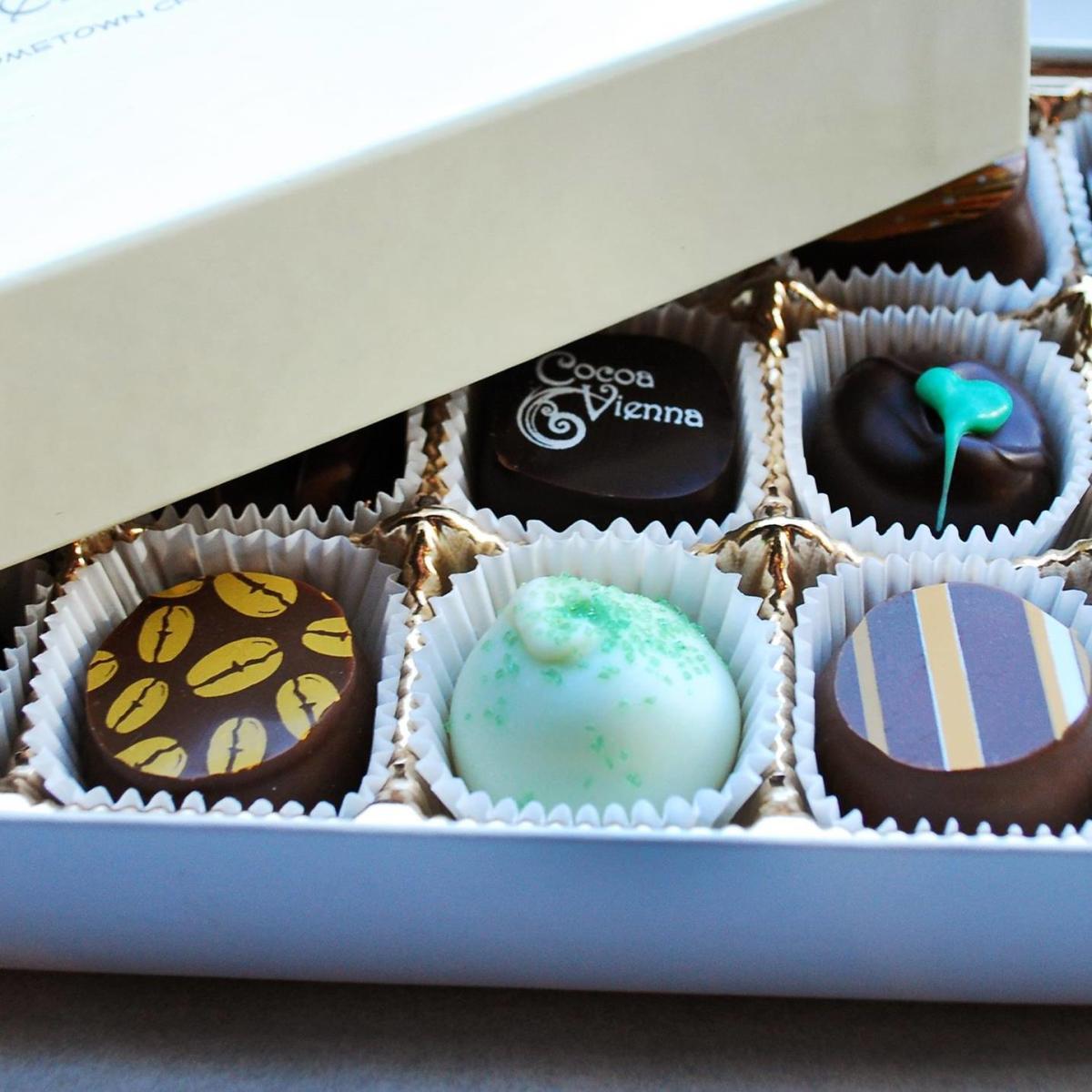 Photo courtesy Cocoa Vienna via Facebook
Looking to satisfy your sweet tooth after all of that savory deliciousness? With many locally-owned businesses and unique flavors to choose from, you'll be able to discover new and exciting treats that you won't find anywhere else. Known for its delicious handmade truffles, ganache, fudge, and more chocolatey delights, Cocoa Vienna is a must-visit spot for chocolate lovers. Find mochi donuts at Donutchew, artisan pies and baked goods at Pie Gourmet, and the prettiest bundt cakes at Nothing Bundt Cakes. Make your dessert "a la mode" with a scoop from Toby's Handmade Ice Cream. 
Hot Tip: If you'd rather have an after-dinner coffee, check out Caffe Amouri and Lily's Coffee and Chocolates as two standout coffee shops in the Town of Vienna. Lily's also features the region's only place to find Lokma, an Iraqi dessert.
Vienna Arts Society & Gallery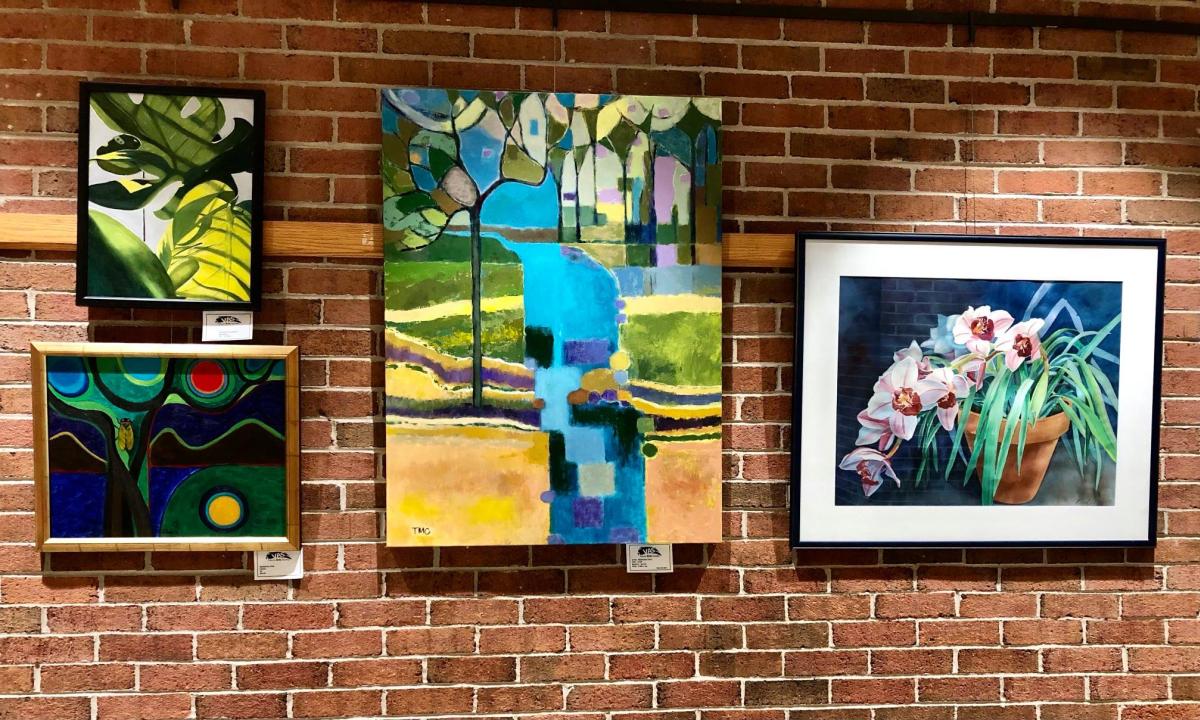 Photo courtesy Vienna Arts Society via Facebook
Unleash your creative eye and join the Vienna Arts Society - a non-profit that connects local creatives, ignites their passion for art, and helps them make a positive impact on the community. The organization hosts two galleries and offers an array of art classes and weekly life drawing sessions for both kids and adults to help you unleash your artistic potential. And if that's not enough, they also host the famous Treasury of Arts show every November and the exciting Ticket to Art event in March. Swing by their center from Tuesday to Saturday, 10 A.M.- 4 P.M., and get involved in Vienna's vibrant arts community. 
The Town of Vienna in Northern Virginia is a town bursting with energy, creativity, and charm. Where will you explore first? Join the conversation on social using #FXVA and @VisitFairfax.