Sometimes, on my way to Bull Run Regional Park, Skyline Drive, or other points south and west, I frequently drive through Centreville on Rt. 29. It may not always be the fastest route, but it DOES achieve two things for me.
One, it leads me past The Winery at Bull Run and through Manassas National Battlefield Park. Maybe it's just my imagination, but the energy is different driving through the battlefield. You can feel the profound sacredness of the land.
That route also leads me past My Thai Place, a restaurant that never disappoints with its magical Thai Curry Puffs and spicy Crispy Duck Basil. Then, when I'm full on Thai food, I'll go to BonChon in the same parking lot and get Soy Garlic Wings for later. Afterward, I might swing by Lotte Market for some hard-to-find groceries.
Centreville is so full of yummy temptations, and it's so centrally located, that you are going to be there sooner or later. And you may as well enjoy yourself, right? So, here's where to do just that in Centreville, VA.

If you like Korean food, you're in the right place.

Centreville is second only to Annandale for its variety of Korean flavors. They may even be equals. Both have intense pockets of authentic Korean restaurants and cafes, all in close proximity to each other.
If you like dining to be an adventure, go for the all-you-can-eat Korean barbecue. Reservations are recommended during peak hours at So Korean Barbecue, Iron Age Korean Steak House, and Meat Project. When just a regular serving of Korean barbeque is enough for you, Gogiville and Honest Grill are great options. If beef intestines are your thing, Gopjang Story specializes in them. And when you like both Chinese and Korean and want some fusion, Hao Ru is the place to be.
Another Korean food adventure is hot pot or shabu shabu. This hot trend allows you to cook your own meats and vegetables in your choice of broth, seasoning the broth all along the way for your ultimate enjoyment. Try this at Hot Spot. And if you've never had Korean Fried Chicken—double fried for extra crunch, then brushed with sauce—run to Bonchon or ChoongMan immediately and wait while they cook it fresh for you. To end your Korean journey on a sweet note, visit Shilla Bakery.

Save room for other Asian tastes in Centreville.

Korean food may be big in Centreville, but it's not the only game around. Fans of Japanese food will want to visit Izakaya Kahn or Matsu for their fine food cravings or Kazone or Okaeri Japanese Café for comfort foods and pastries. In the Thai category are My Thai Place (my personal pick), Ocha Thai Kitchen & Cafe, and Thai Kitchen. Indian food lovers should try Bombay Bites. And if you want it all, from curries and bulgogi to sushi and noodles, Lab No 1 Asian Bistro is the Asian fusion restaurant of your dreams.

Two of Centreville's best restaurants are not Asian.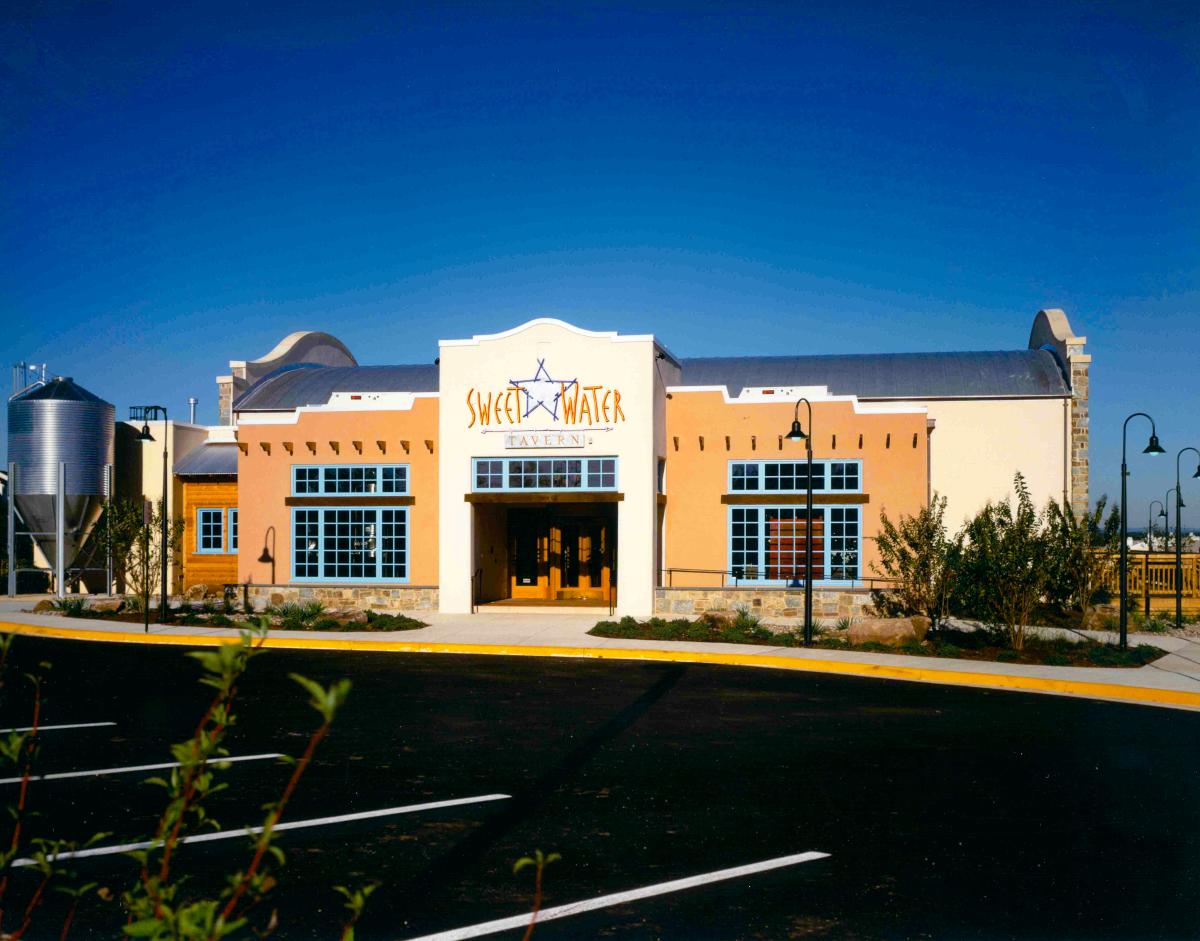 Two of Northern Virginia's best restaurants are in Centreville, too. Ciao Osteria serves authentic Italian dishes in a family-run restaurant (with a sweet charitable story behind it as well). And Sweetwater Tavern, from Great American Restaurants, is authentic American, serving some of the best burgers and steaks in the region. I challenge you to find a tastier salmon than their Short Smoked Salmon Filet. Plus, they are an award-winning brewhouse, serving beer brewed on-site.
Filling out the "other" category are Lezzet Mediterranean restaurant, Chasin' Tails Seafood Restaurant, Red Rocks Café and Tequila Bar for Mexican fare, Jireh Bakery and café with great paninis, wraps and cakes, and Manna Bistro and Bakery with Ethiopian fare.

There's also a lot of adventurous fun in Centreville.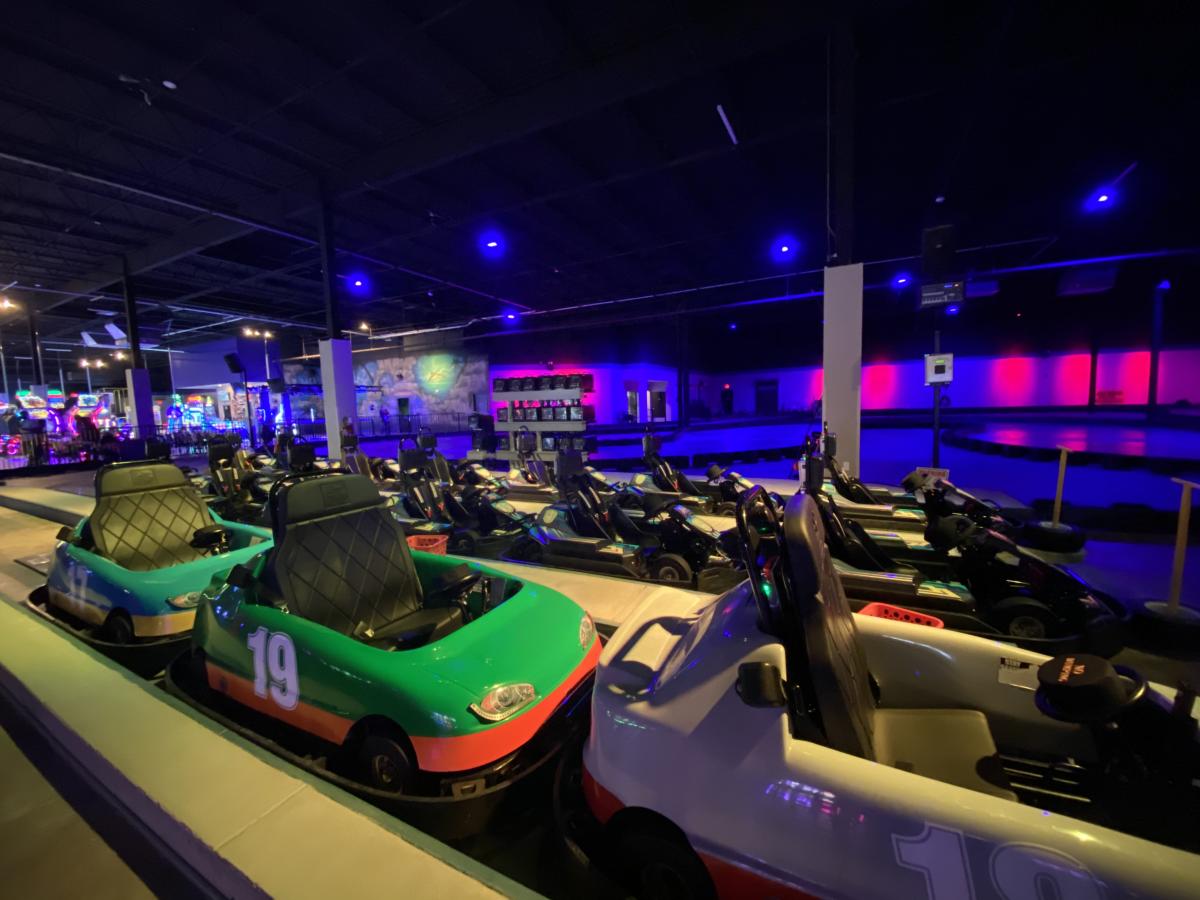 Fun Land of Fairfax
Centreville has been gifted with more than its share of fun, games, and adventure—and there's something for every passion and energy level. At Fun Land of Fairfax, you'll find arcade games, laser tag, and more. If you like to be a little less energetic, visit Revolution Darts and Billiards or Bowlero, the hip spot to bowl. Or take a tour of Cox Farms and visit Foamhenge, a replica of Stonehenge made entirely of foam. (Do NOT miss their annual Fall Festival for the best fall family fun in Northern Virginia!)
A wellness-focused adventure would take you to Spa World for a massage, hydrotherapy, or a poultice room visit to purify your essence. And if you want to top that wellness adventure off with extra antioxidants, visit The Winery at Bull Run, buy a bottle, look out over Manassas National Battlefield Park and let your thoughts wander. The Winery has many Civil War artifacts on display that were unearthed on the property.

Centreville has some really great parks, too.
Atlantis Waterpark at Bull Run Regional Park, image courtesy Stephanie Sheaffer/Metropolitan Mama
One of my favorite things about Centreville is the parks. Bull Run Regional Park is a popular choice for various reasons. It's dog friendly. And there's a path along a rushing creek that is lovely year-round, but downright magical in April when the forest floor becomes carpeted in bluebells as far as the eye can see. Families can camp there and, best of all, in the summer, kids can enjoy the Atlantis Waterpark that's on site. Plus, on rainy days and cooler temperatures, you're not far from Cub Run Rec Center's unique indoor waterpark in nearby Chantilly.
And just on the other side of I-66, you'll find Ellanor C Lawrence Park with 650 acres of trails, wildlife, historic ruins, Walney Pond, and historic Cabell's Mill. Lots to see and do here. And while it is just on the other side of the Fairfax County line, Manassas National Battlefield Park tells the story of two of the Civil War's most famous battles and the energy in the park is palpable.
Centreville makes a great day trip in the Fairfax County area. Families can hit the waterparks, the curious can hike through history, pool sharks can work their trade, oenophiles can try Virginia wines, and foodies can get a bellyful.