Updated 2023
While every day is a great day to be kind to Mother Nature, April 22nd is an especially great day to show appreciation! This year marks the 53rd anniversary of Earth Day, a global celebration of fostering the beautiful world we call home. Every tree. Bodies of water both big and small. All animals - from invisible microorganisms to larger-than-life giraffes. We only get one Earth, so check out these things to do on Earth Day in Fairfax County in a fun and environmentally-friendly way! 
Drink Beer and Celebrate the Planet
April 16, 2023
Grab a beer with Mother Nature at Earth Daze! Join Clean Fairfax and Aslin Beer Co. on April 16, 2023 for an event promoting sustainability in a fun and interactive environment. Enjoy hands-on workshops, a petting zoo, pop-up shops, axe throwing, and more. Earth Daze aims to spread awareness of all the easy steps folks can take to live a more sustainable life - all while enjoying a locally brewed, Earth Day-themed beer. Proceeds from the event allow Clean Fairfax to continue to lead the charge on keeping our home, Fairfax County, clean.
Earth Day Festival
April 22, 2023
Photo courtesy of Fairfax County Government
Celebrate "Healthy People – Healthy Planet" with a fun day packed with entertainment, activities, food vendors, Touch-A-Truck, prizes, and more at Sully Historic Site! Attend Earth Day Fairfax 2023 and learn about what Fairfax County is doing to support environmental sustainability and what you can do to help. 
Mount Vernon District Environmental Expo
April 22, 2023
Join the Mount Vernon District for their 5th Annual Environment Expo: Get Outdoors! Learn and Do! on Saturday, April 22, 2023, from 10 a.m. – 2 p.m. at Fort Hunt Park. The free family-friendly event includes live reptile and owl programs, electric vehicle showcases, workshops, live music, and more. Learn about the environmental and climate challenges faced on a daily basis and actions you can take to help to learn, engage, and act to save our environment. 
City of Fairfax "HisTree" Day
April 22, 2023
Discover the past and invest in our future at HisTree Day, presented by the City of Fairfax, at Historic Blenheim. This new city event will combine living history presenters and music with learning and exploratory activities celebrating Fairfax's history and Earth Day. Meet an early 19th-century scientist and ogle at his preserved specimens. Learn how today's stormwater management technology helps our planet. Take a guided tree walk of the Historic Blenheim site. See what an Enviroscape reveals about our Earth. Make and take a quilt square featuring a tree or natural object.
Much more awaits all visitors, including seeing early craftspeople-- a blacksmith, a weaver, and a photographer--demonstrate their trades. Meet 19th-century schoolmarms and a roving reporter plus see how Civil War soldiers and civilians made coffee and cornbread. Enjoy food trucks, musical performances, and more as well. 
Garden Talk - Small-Space Veggie Gardening at Green Spring Gardens
April 22, 2023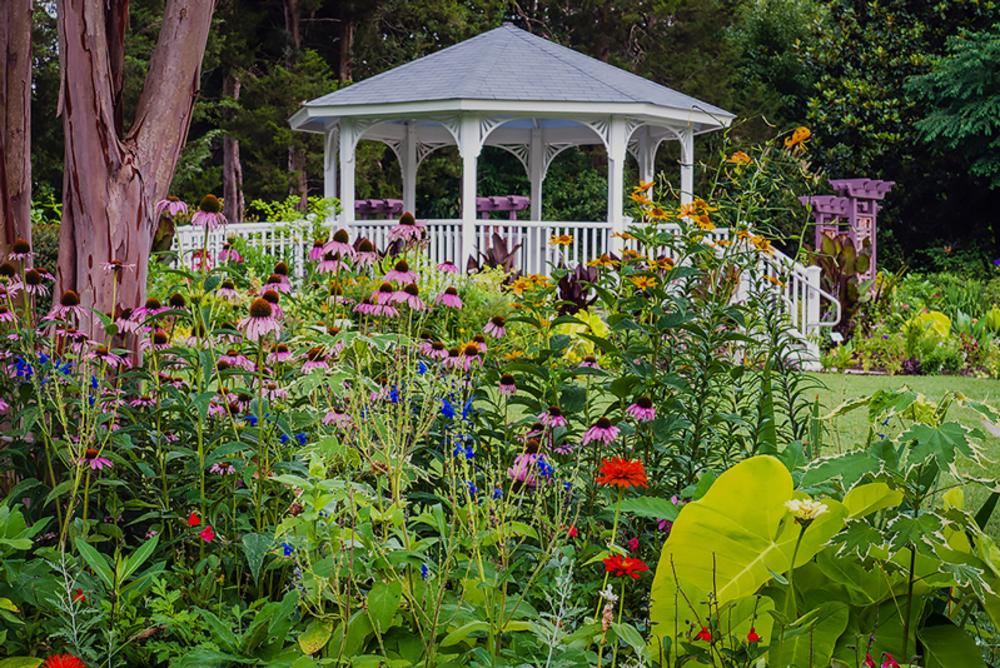 Image courtesy Fairfax County Park Authority
Get in on the Earth Day fun by learning tips for your home garden at one of #FXVA's most beautiful outdoor gems, Green Spring Gardens! With a little creativity, even the smallest patio, deck, or townhouse yard can be turned into a successful vegetable garden! Let Extension Master Gardener docents show you how to grow vegetables in a small space. Whatever your space constraints, you too can grow delicious and nutritious fruits and vegetables! Registration online required.

Seek Plant-Based Wellness at Fairfax Veg Fest
April 23, 2023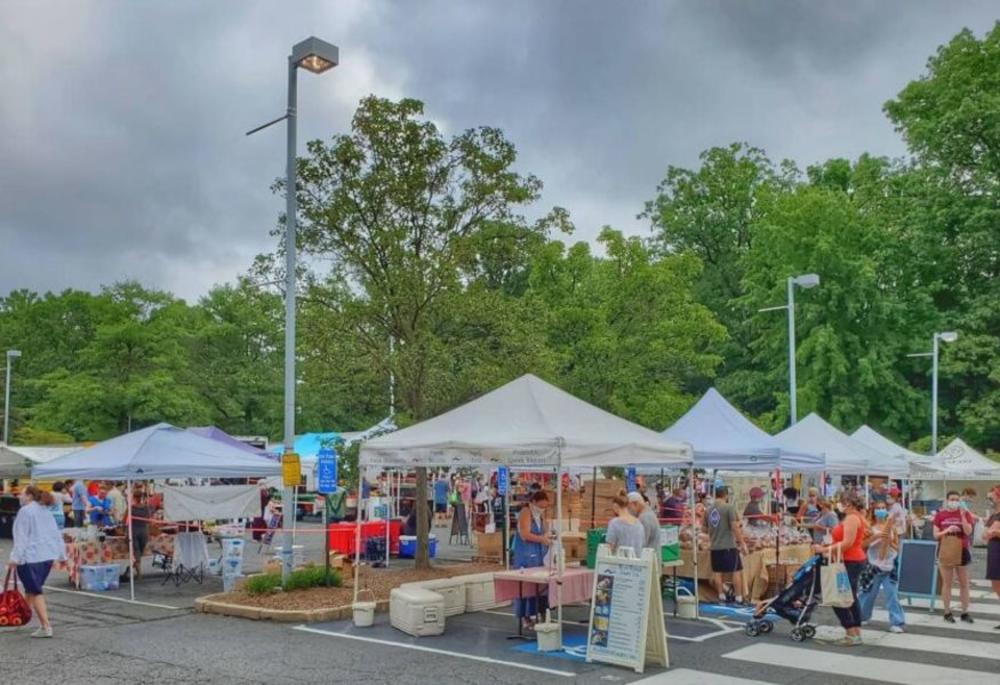 On a plant-based diet, or considering switching over to one? Find community and learn how a whole-food, plant-based diet impacts your health and the planet at Fairfax Veg Fest. The free outdoor event, presented by GreenFare Health and Wellness (also a delicious vegan restaurant in Herndon), features yoga for kids, adoptable dogs, a vegan fashion show, all-day cooking demos, and bands. 


Sustainable Buys

Photo courtesy Made in Fairfax
Shopping sustainably is one way to make your money work for the Earth's well-being, while still enjoying the finer things! It's an easy lifestyle change that empowers you to make purchasing decisions in a way that benefits our environment. One way can be reducing waste by using fabric shopping bags, reusable water bottles, metal straws, and similar products instead of their plastic counterparts.
Another way can be buying food from local farmers' markets - which not only supports local farms and makers but reduces the need for packaging waste and the burning of fossil fuels for long-distance shipments. Even ensuring that the manufacturers of products you purchase have ethical labor practices is a part of the sustainable movement.
Luckily, Fairfax County has a variety of local sustainable brands, such as the local makers from the Made in Fairfax directory, River-Sea Chocolate Factory, and Cervantes Coffee Roasters. For more on sustainability and eco-friendly businesses, check out this round-up of some great places to visit and support.
Hot Tip: If you're a music lover, attend a performance at Capital One Hall, which was recently awarded the prestigious LEED Gold Green Building Certification for its sustainable practices.

Whether you're a beer drinker, nature lover, sustainable shopper, or anything in between, there are plenty of ways to celebrate our world this Earth Day. How will you get involved this year? Don't forget to tag us in your adventures using #FXVA and @VisitFairfax on all social media platforms!