Updated 2022
While every day is a great day to be kind to Mother Nature, April 22nd is an especially great day to show appreciation! This year marks the 52nd anniversary of Earth Day, a global celebration of fostering the beautiful world we call home. Every tree. Bodies of water big and small. All animals - from invisible microorganisms to the larger-than-life giraffes. We only get one earth, so check out these ways to celebrate Earth Day in Fairfax County in a fun and environmentally-friendly way! 
Drink Beer and Celebrate the Planet
April 24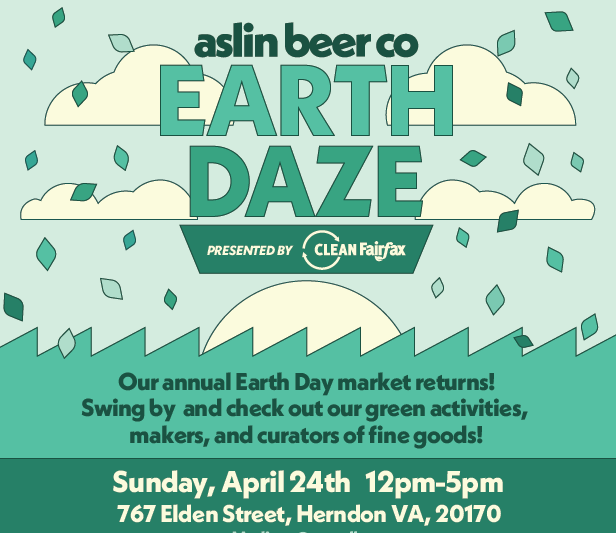 Grab a beer with Mother Nature at Earth Daze! Join Clean Fairfax and Aslin Beer Co. on April 24, 2022 for an event promoting sustainability in a fun and interactive environment. Enjoy hands-on workshops, opportunities to learn, pop-up shops, and more. Earth Daze aims to spread awareness on all the easy steps folks can take to live a more sustainable life - all while enjoying a locally brewed, Earth Day-themed beer. Proceeds from the event allow Clean Fairfax to continue to lead the charge on keeping our home, Fairfax County, clean.

Town Parks & Stream Clean-Up
April 23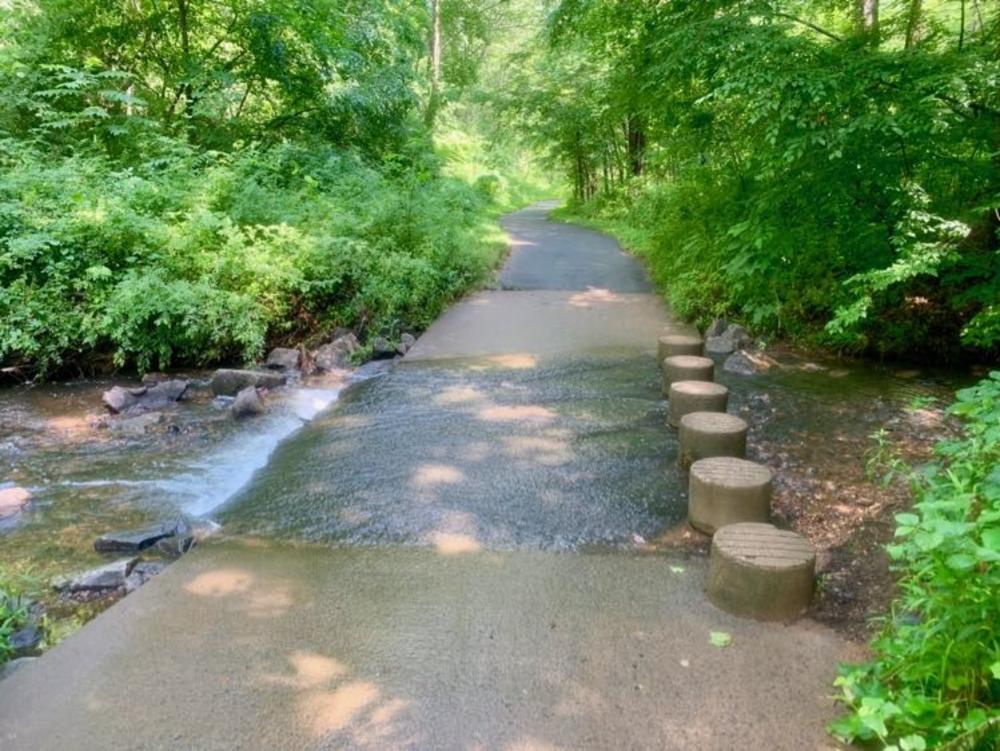 Photo courtesy of Julie McCool of Fun in Fairfax
Also hosted by Clean Fairfax is the April 23rd Stream Cleanup from 9am-12pm at Runnymede Park. Meet at Runnymede Park, 195 Herndon Parkway, for supplies and assignments, then work on your own to help care for one of the eleven parks or three trails in Herndon. Sounds like a perfect way to help the environment before rewarding yourself with a beer at the Earth Daze event on Sunday! 
Green Tip: If you're looking for ideas for simple ways to implement earth-conscious behaviors into everyday life, check out Clean Fairfax's Earth Month Weekly Calendar.

Seek Plant-Based Wellness at Fairfax Veg Fest
April 24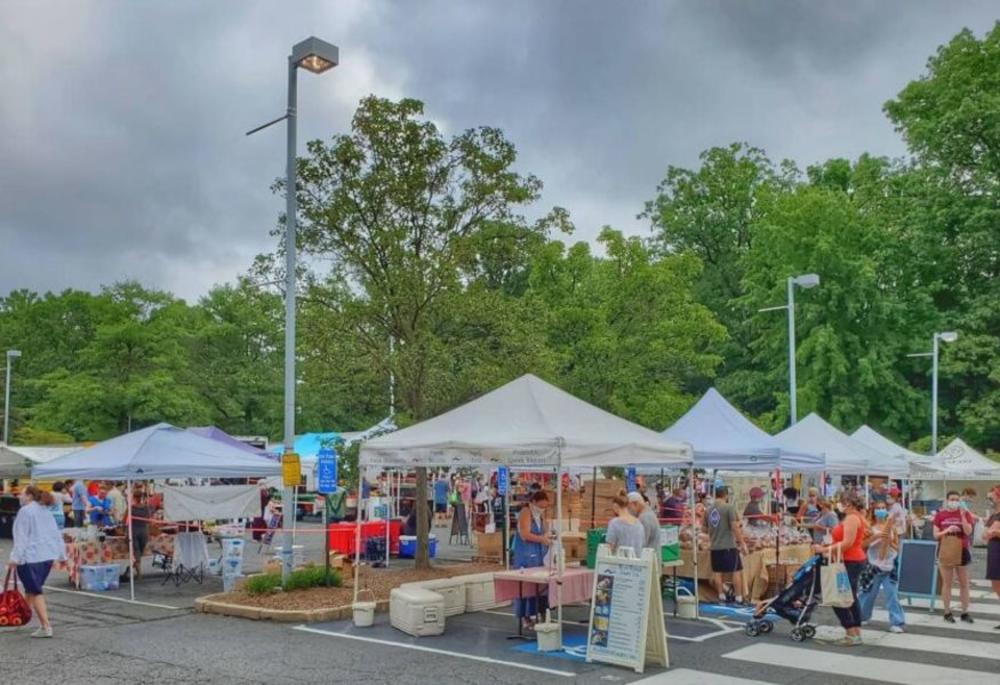 On a plant-based diet, or considering switching over to one? Find community and learn how a whole-food, plant-based diets impacts your health and the planet at Fairfax Veg Fest. The free outdoor event, presented by GreenFare Health and Wellness, features yoga for kids, adoptable dogs, a vegan fashion show, all day cooking demos and bands. 

Family Fun Day at Green Spring Gardens
April 23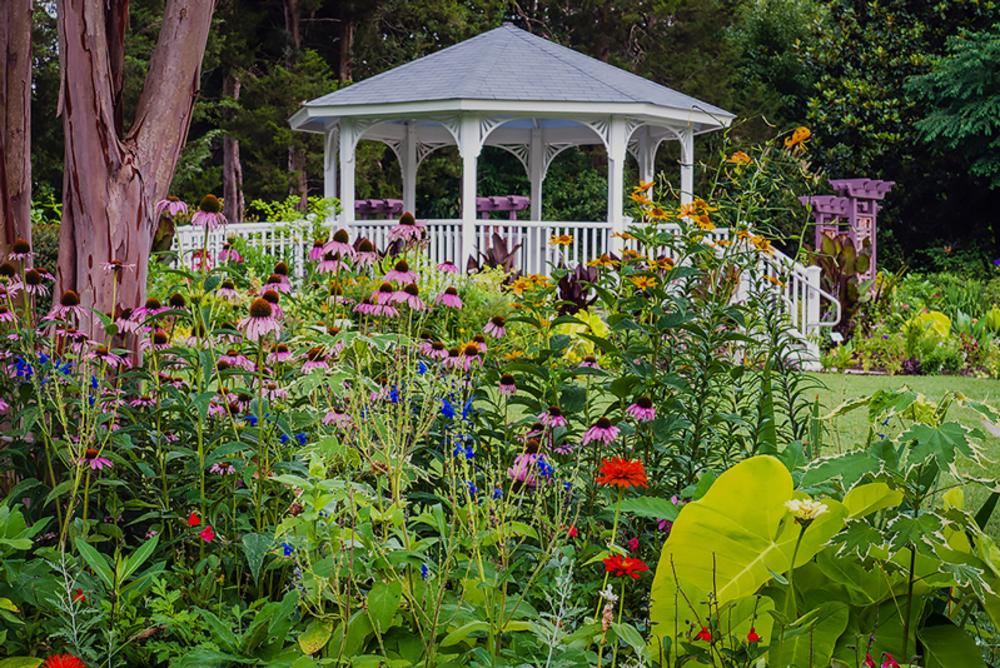 Image courtesy Fairfax County Park Authority
Get the whole family in on the Earth Day fun at one of #FXVA's most beautiful outdoor gems, Green Spring Gardens! As a part of the National Register of Historic Places, the park boasts a restored 18th-century manor house with a gazebo and a wooded stream valley with ponds. Celebrate our world and say thanks at the Family Fun Celebration with face painting, poetry, pictures, and puppets. Plus, little ones will have fun making their own crafts and helping to decorate trees.

Earth Day Extravaganza
April 23 and 24

Image courtesy Children's Science Center
Join the Children's Science Center Lab at Fair Oaks Mall to celebrate our planet on Saturday, April 23. Included with your timed-entry admission, don't miss the opportunity to try hands-on activities and learn more about what plants need to survive and thrive. Build your very own DIY greenhouse, and learn all about the science of soil! 
On Sunday, April 24, 2022, the Youth Advisory Board of the Children's Science Center Lab is hosting a fun-filled, outdoor celebration at Loudoun Water in Ashburn. Two free Earth Day Extravaganza sessions are offered on April 24 from 10:00 am to 12:30 pm and from 1:30 pm to 4:00 pm. Although attendance is free, registration is required to attend. Hands-on activities, speakers, hiking, and more are part of this event all about Earth. Registration is limited to the first 100 attendees per session. 

Sustainable Buys

Photo courtesy Made in Fairfax
Shopping sustainably is one way to make your money work for the Earth's wellbeing, while still enjoying the finer things! It's an easy lifestyle change that empowers you to make purchasing decisions in a way that benefits our environment. One way can be reducing waste by using fabric shopping bags, reusable water bottles, metal straws, and similar products instead of their plastic counterparts. Another way can be buying food from local farmers markets - which not only supports local farms and makers but reduces the need for packaging waste and the burning of fossil fuels for long-distance shipments. Even ensuring that the manufacturers of products you purchase have ethical labor practices is a part of the sustainable movement. Luckily, Fairfax County has a variety of local sustainable brands, such as the local makers from the Made in Fairfax directory, River-Sea Chocolate Factory, and Cervantes Coffee Roasters. For more on sustainability and eco-friendly businesses, check out this round-up of some great places to visit and support.
Clean Up the World Field Day
April 23
Have a fun-filled field day with the whole family at Turner Farm Park! Discover how you can help your planet as you play your way through fun games and activities. Beat the clock in Recycling Rendezvous, race against your family in Waste No Water Relay, test your mind in Lifespan of Litter, and more! Don't forget to bring an old piece of clothing - you'll get to repurpose the item into a cool new reusable bag. 

Whether you're a beer drinker, nature lover, sustainable shopper, or anything in between, there are plenty of ways to celebrate our world this Earth Day. How will you get involved this year? Don't forget to tag us in your adventures using #FXVA and @VisitFairfax on all social media platforms!