Tysons Corner shopping is known for some of the best shopping on the East Coast of the United States, but with renown like that, checking off your holiday shopping list can be overwhelming. Fear not, holiday shoppers! Here are 5 tips to help you navigate all the holiday goodness that Tysons Corner Center offers up.
 
#1 Best Times To Shop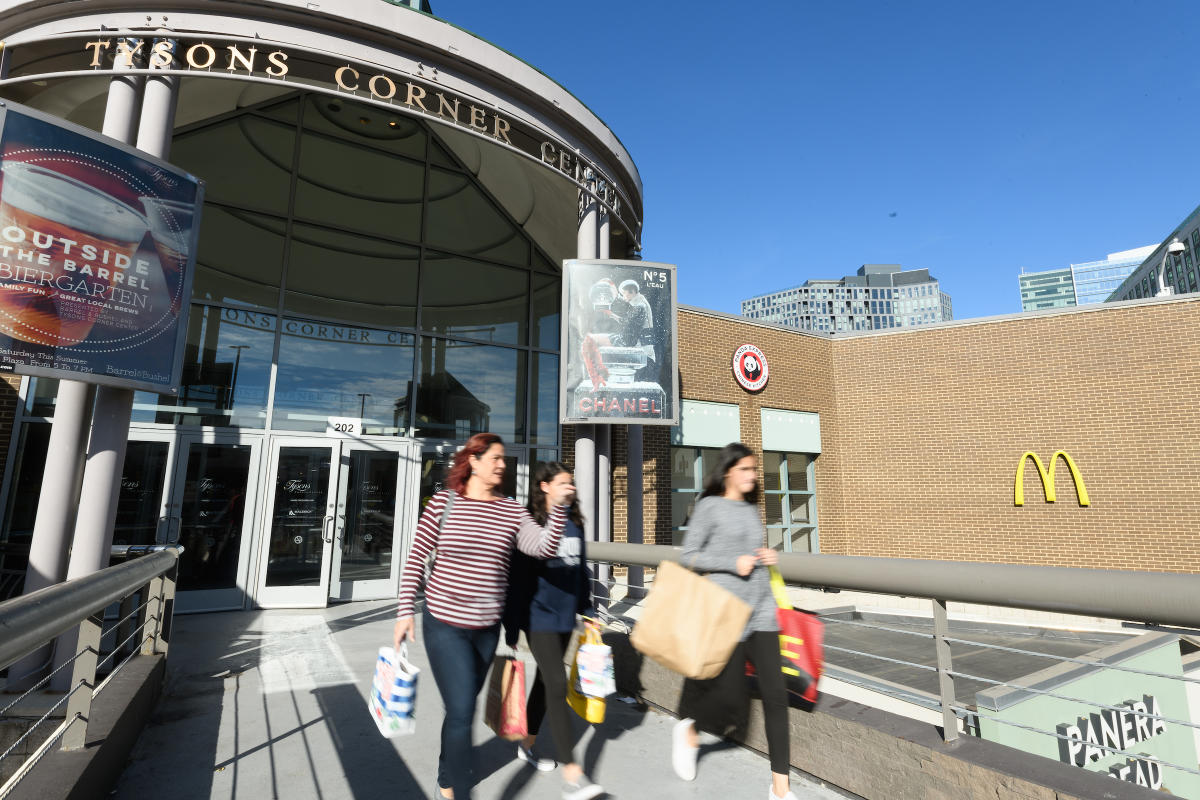 Image courtesy Tysons Corner Center (Timeline Media)
If you're looking for a less crowded experience this holiday season, you may want to mix up your shopping schedule. For example, take advantage of Tysons Corner shopping center on a Monday, Tuesday or Wednesday that might be less hectic than the prime weekend shopping hours. Take advantage of these off-peak shopping hours in order to accomplish tons of shopping in a minimal amount of time. Shoppers can also take advantage of Tysons Corner holiday hours and get in a couple of gift-buying tasks in the morning before heading to work or late evening for those night owls. Bonus: plan what stores you want to visit ahead of time using the Center's interactive Map.

#2 Shop + Stay Your Way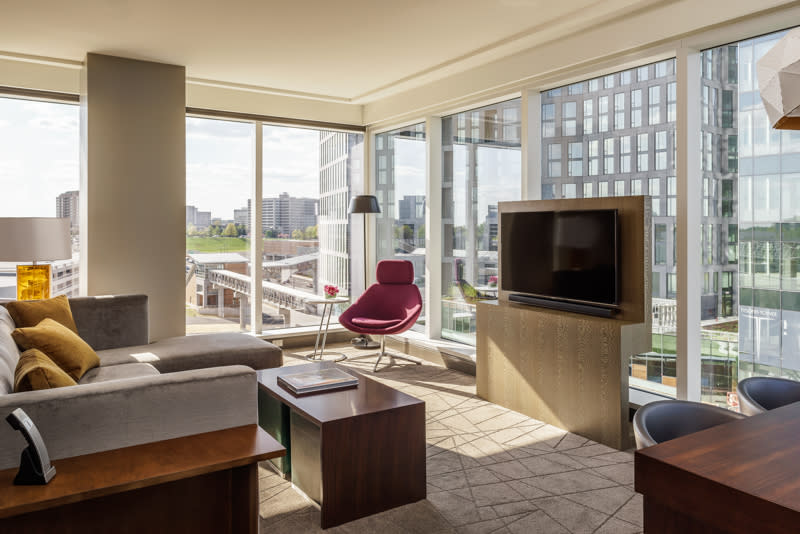 Image courtesy Hyatt Regency Tysons Corner Center
For those who want to turn their holiday shopping into an overnight staycation outing, the Hyatt Regency Tysons Corner Center offers a variety of shopping packages such as an All-Access Shopping Pass, Date Night Packages, American Girl Shopping Packages, and more. Click here for Tysons Corner Center accommodation details.

#3 Shop + Dine Your Way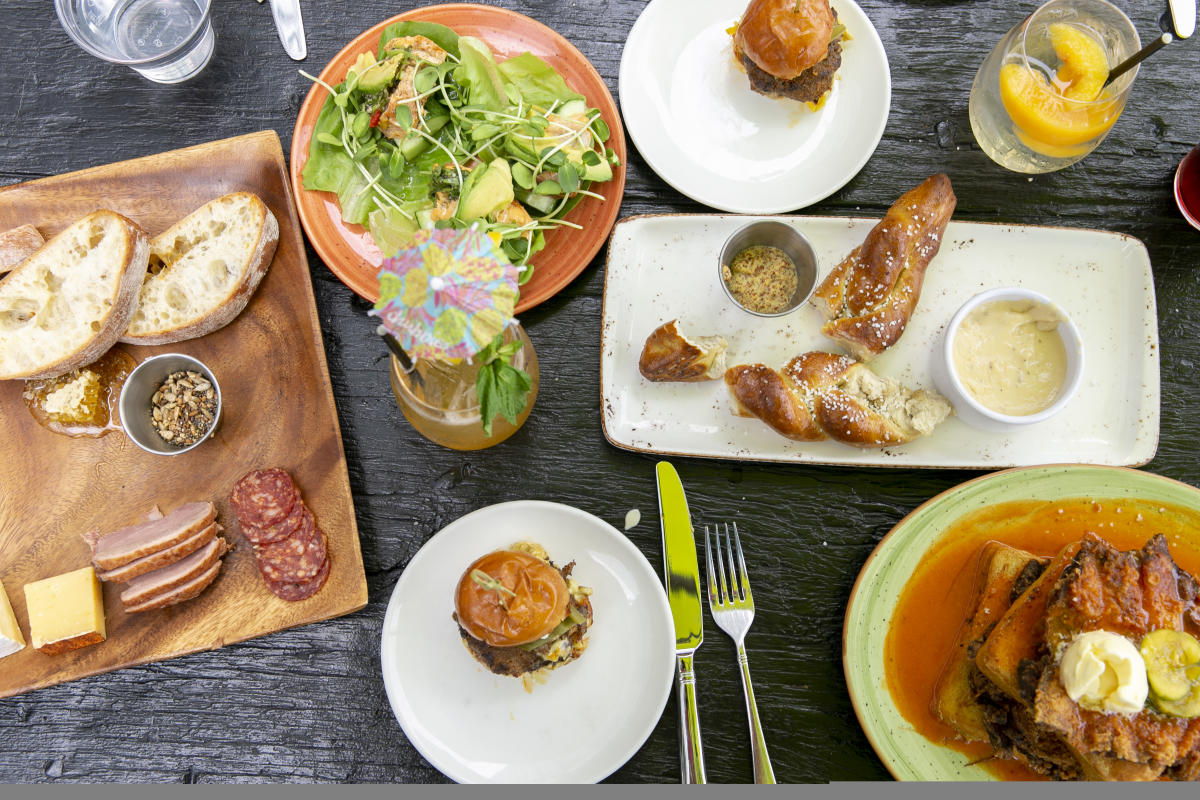 Retailers at Tysons Corner Center now offer a wide variety of convenient ways to tailor the shopping experience so people can shop where, how, and when they choose – Curbside Pickup and dining takeout, buy online and pick up in-store, and shopping by appointment, both in person and virtually.  
Curbside Pick-Up: Curbside Pickup is available for select retailers and restaurants. Shoppers can contact the store directly to find out specific hours, merchandise availability, payment options, and to place an order. The center has designed three curbside pick-up zone locations outside the mall. Click here for a list of participating retailers.
Dining Options: Mall restaurants are offering curbside, takeout, and socially distanced dining in restaurant and reservation options.
Holiday Cheer Rewards: Tysons Corner Center will be running a gift-with-purchase program this Holiday season called Holiday Cheer Rewards. Shoppers can upload $500+ in same-day receipt, and in exchange, they will receive a $50 pre-paid card. More details on how to participate can be found at www.tysonscornercenter.com/holiday.
Gift Assurance Campaign: The Center launched a "Gift Assurance" campaign to encourage shoppers to avoid the unavoidable challenges of online shopping by going in person to physically shop for their gifts. It is projected that shipped packages from online shopping will arrive later than usual this season, and more than ever, people want to take more time to purchase meaningful gifts. Also, with limited options on experience-based gifts, it is projected this season will see a spike in tangible gift-giving.

#4 When + Where To Park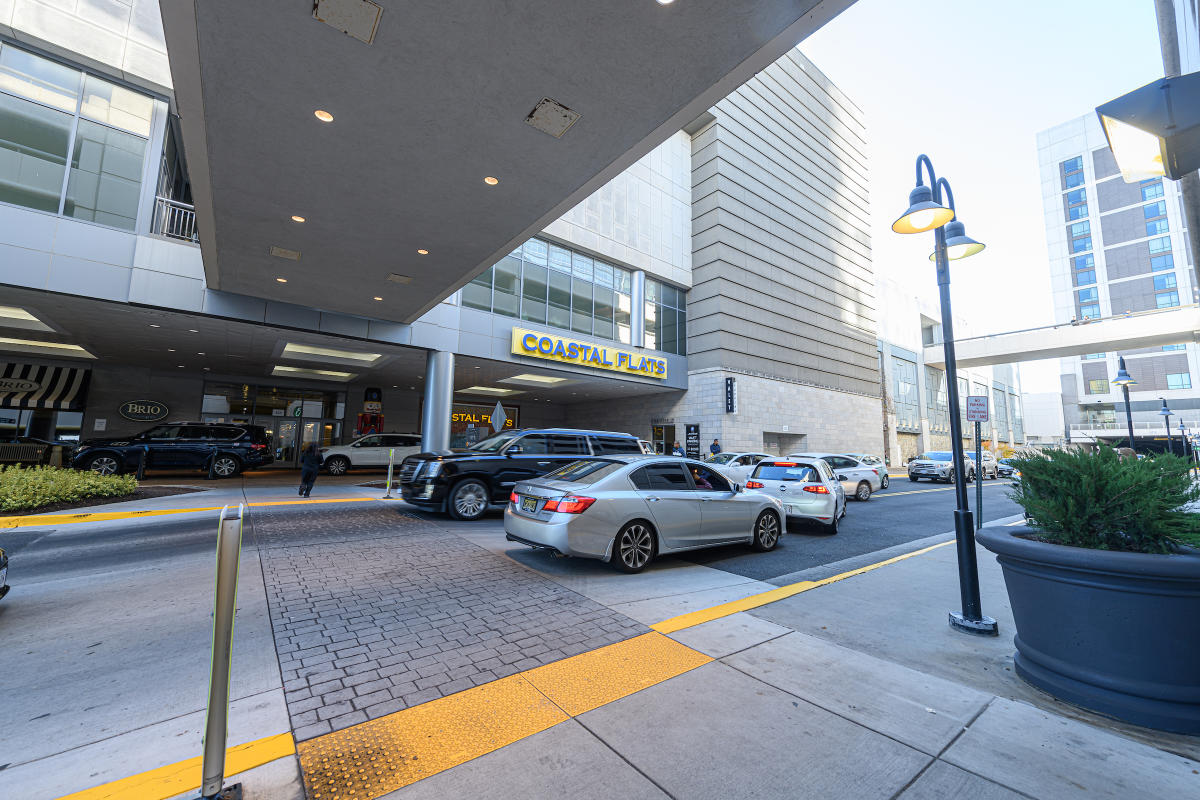 Image courtesy Tysons Corner Center (Timeline Media)
Before you let Tysons mall parking lot mania take the ho-ho-ho out of your holiday, consider these tips for avoiding (most of) the mall parking lot mayhem: Park before the mall opens. As the saying goes "the early bird gets the worm" -- and also the best parking spots.
"Rockstar" parking upfront is probably unlikely during holiday shopping; save yourself some time by simply grabbing the first space you see and walking to the door instead. Consider valet. Tysons Corner Center offers valet parking and the benefit can be well worth it for the harried holiday shopper.
Time your entrance for when other people are leaving. Of course, lunch hour, weekends and after work time periods are always going to be the times when the holiday mall parking is the busiest. But if you can't avoid those times entirely, try to hit the mall parking lot about a half-hour after popular areas are letting out.
If parking is still too overwhelming, consider taking the Metro to the Tysons Corner stop. Tysons Corner Center is conveniently connected to Metro's Silver Line and can help you get in and out in the blink of an eye.

#5 Visit Old St. Nick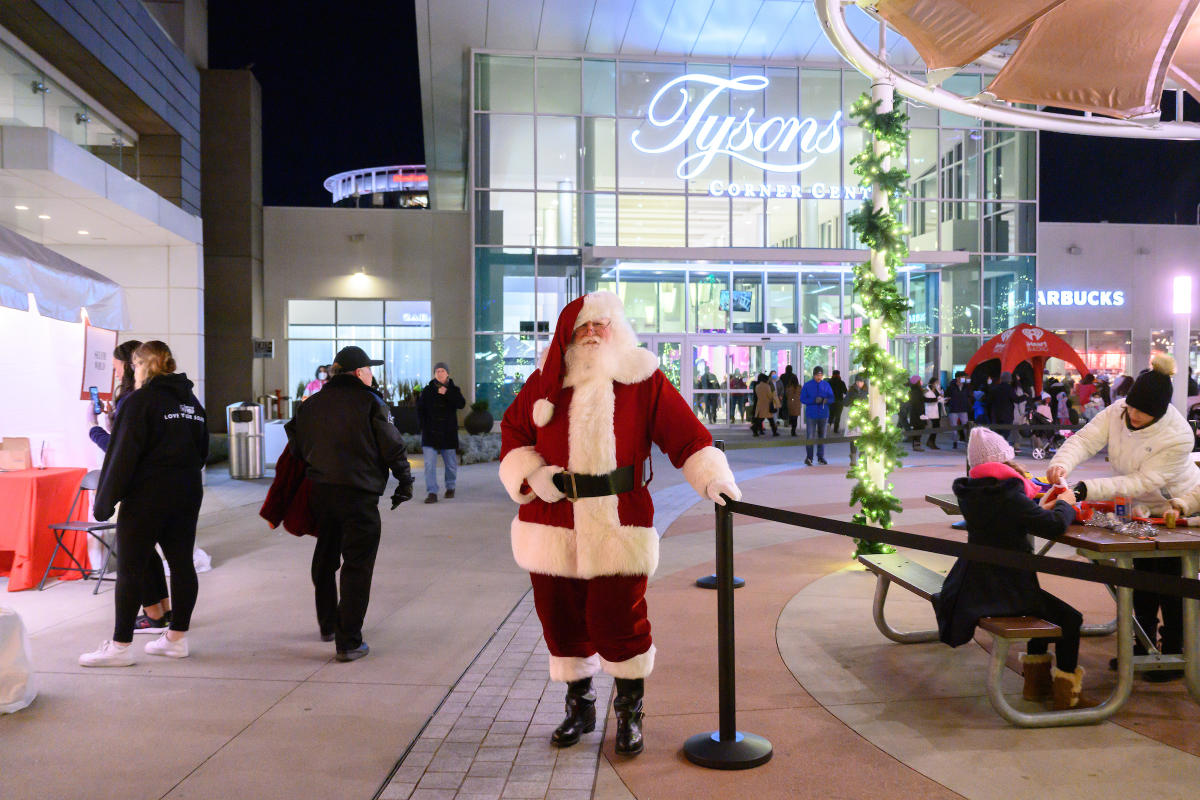 Image courtesy Tysons Corner Center (Timeline Media)
Santa has a special way of helping keep the holiday stress at bay. Stop by Tysons Corner Center's Santa HQ to get a photo with Saint Nick. Careful consideration has been given to the Santa set to ensure that they are both healthy and magical to meet the moment. Guests who visit Santa will have the option to sit alongside Santa or visit in a socially distant manner. Reservations are recommended and are made easy to plan through Tysons Corner Center's website. Reservations are a convenience that allows families to plan. They are not required, however, so walk-up visitors can be accommodated. There are also theme nights for guests to enjoy Santa, from Storytime with Santa to Sensory Santa sessions to pet photos with the big man. For reservations and full appearances, click here.  

#6 Take Deep Breaths. Don't Rush. Say Thank You.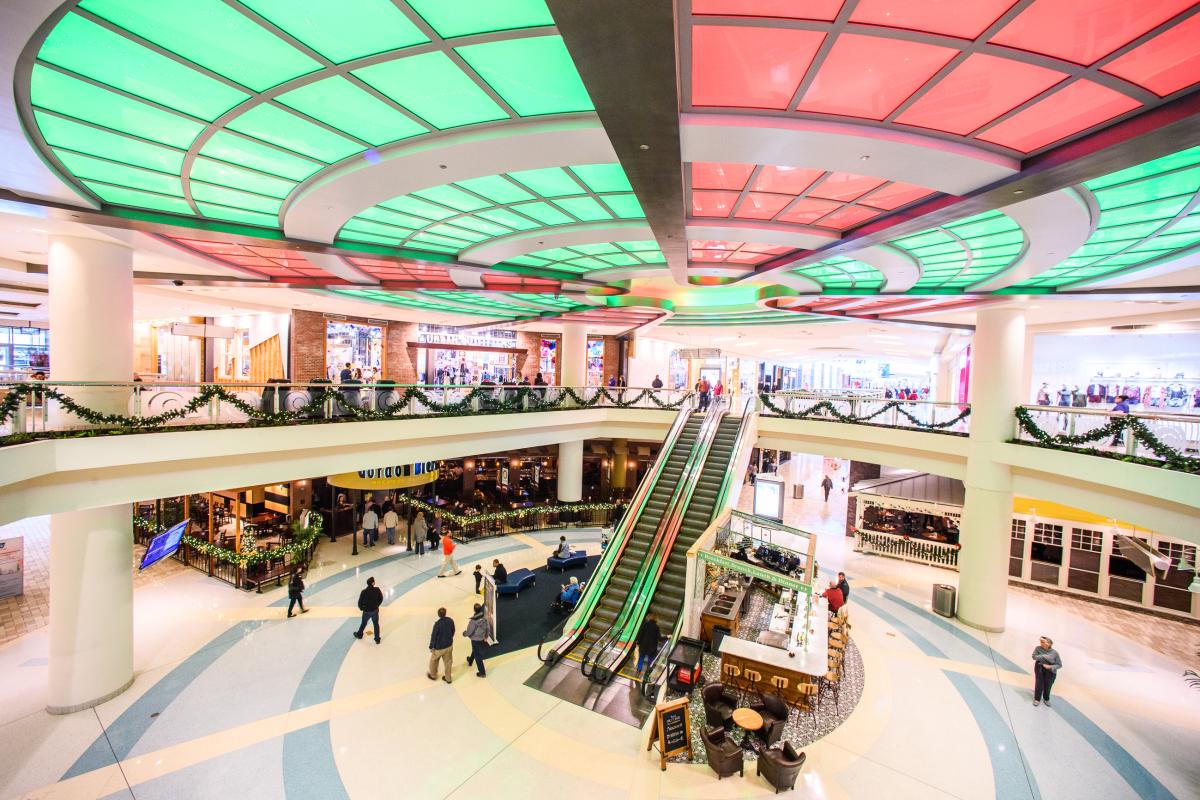 Image courtesy Tysons Corner Center (Timeline Media)
Try not to be in a rush while shopping. Everyone is working hard this holiday season and during this unprecedented time. Be patient, be kind. Kindness goes a long way this holiday season. Say thank you to the retail employees and tenant stores you encounter for their hard work in making sure you have the best holiday shopping experience. I told an employee at Sephora how I deeply appreciated her help with my product questions and selections and she said I made her day. It's the little things that can brighten someone's day. Happy holidays and happy shopping!

For other winter happenings in Fairfax County, check out this winter seasonal guide and keep tabs on Fairfax County's event calendar. For more holiday planning ideas, check out where to find your Christmas Tree, find special locally-made gifts in our Made in Fairfax gift guide, grab tickets to an upcoming holiday concert or performance, and sleuth out where to find the man in red himself, Santa Claus. 
What are your favorite holiday planning tips? Tell us in the comments below or join the conversation on social media using #FXVA and @VisitFairfax.
*This guest blog was provided by Maurisa Turner Potts. Learn more about Tysons Corner Center at www.tysonscornercenter.com*