Tysons Corner shopping is known for some of the best shopping on the East Coast of the United States, but with renown like that, checking off your holiday shopping list can be overwhelming. Fear not, holiday shoppers! Here are 6 tips to help you navigate all the holiday goodness that Tysons Corner Center offers up.
#1 Best Times To Shop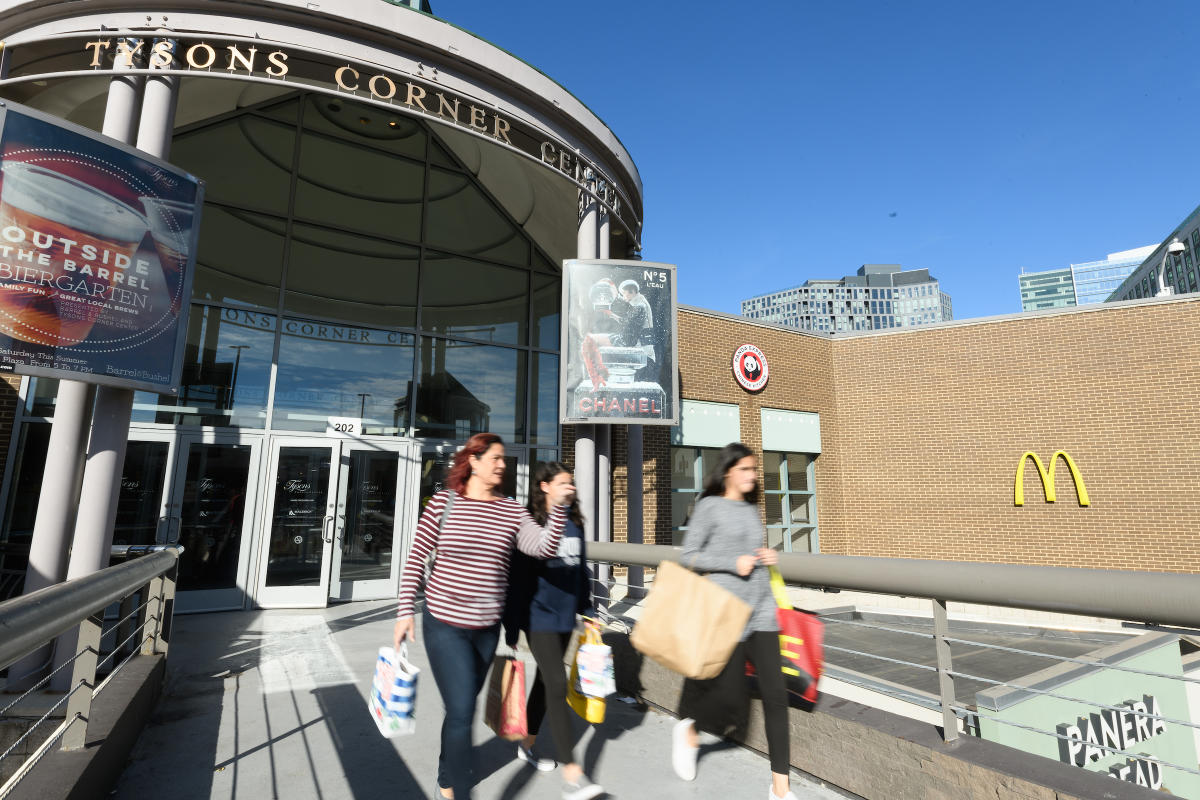 Image courtesy Tysons Corner Center (Timeline Media)
If you're looking for a less crowded experience this holiday season, you may want to mix up your shopping schedule. For example, take advantage of Tysons Corner shopping center on a Monday, Tuesday or Wednesday that might be less hectic than the prime weekend shopping hours. Take advantage of these off-peak shopping hours in order to accomplish tons of shopping in a minimal amount of time. Shoppers can also take advantage of the extended holiday shopping hours and get in a couple of gift-buying tasks in the morning before heading to work or late evening for those night owls.

#2 Shop + Stay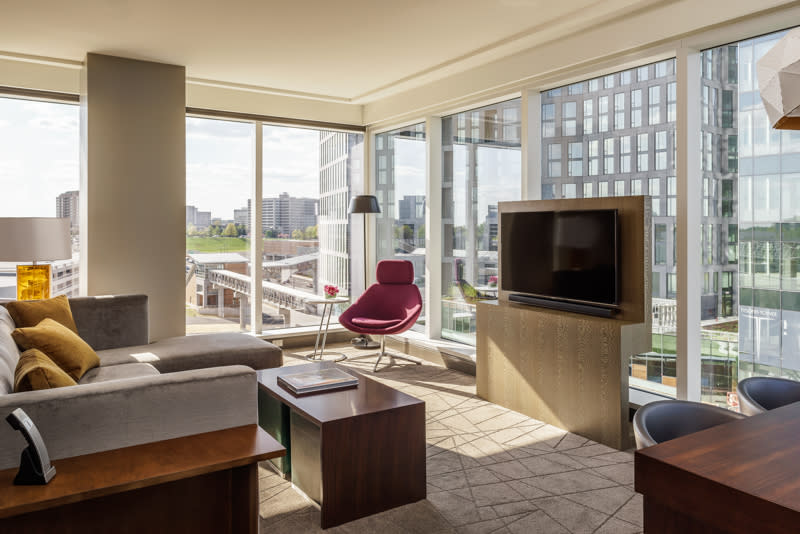 Image courtesy Hyatt Regency Tysons Corner Center
For those who want to turn their holiday shopping into an overnight staycation outing, the Hyatt Regency Tysons Corner Center offers a variety of shopping packages such as an All-Access Shopping Pass, Date Night Packages, and more. Click here for details.

#3 Refuel + Recharge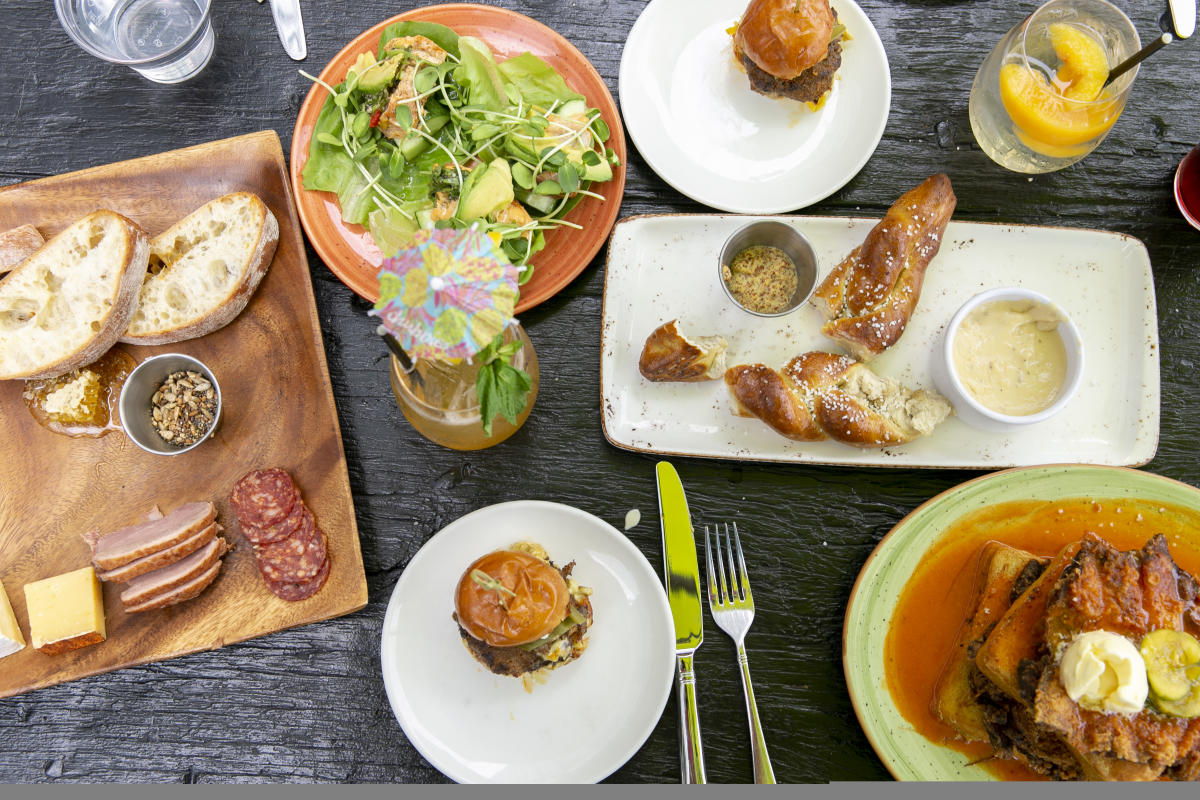 It's important to take breaks and recharge to avoid channeling those bah-humbug blues and to keep that "holiday cheer" going throughout the holiday season. Tysons Corner Center offers plenty of activities and other fun ways to help melt stress such as a complimentary Nespresso bar, fitness events, storytime PJ parties, doggie yappy hours and variety of dining options to refuel with delicious cuisine. Click here for a schedule of holiday happenings.

#4 Map Out Your Shopping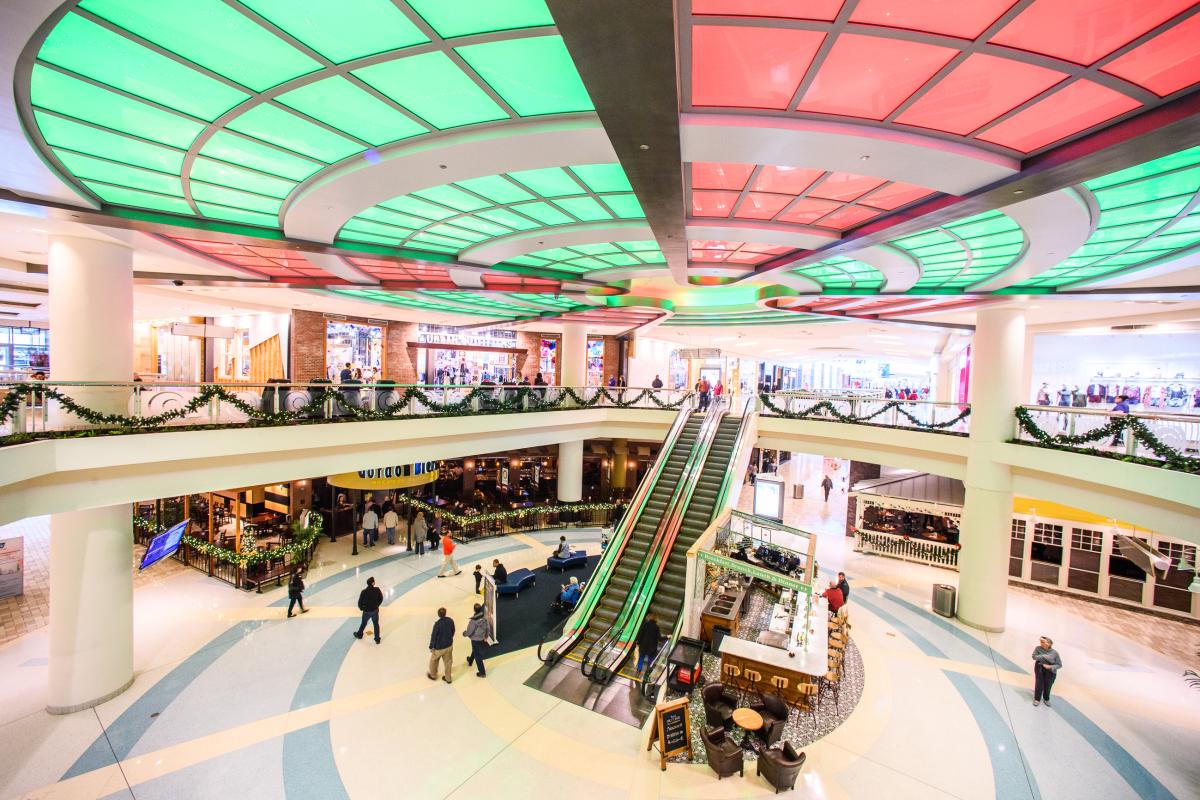 Image courtesy Tysons Corner Center (Timeline Media)
So you think you've wrapped up your shopping, and then you suddenly realize you still need a hostess gift for that evening's soiree! When this happens, plan ahead. Map out what stores you need to visit, what you plan on purchasing at each store, and in what order you plan to stop at each location. It'll definitely save you some time to spend a few minutes strategizing before you head out.

#5 When + Where To Park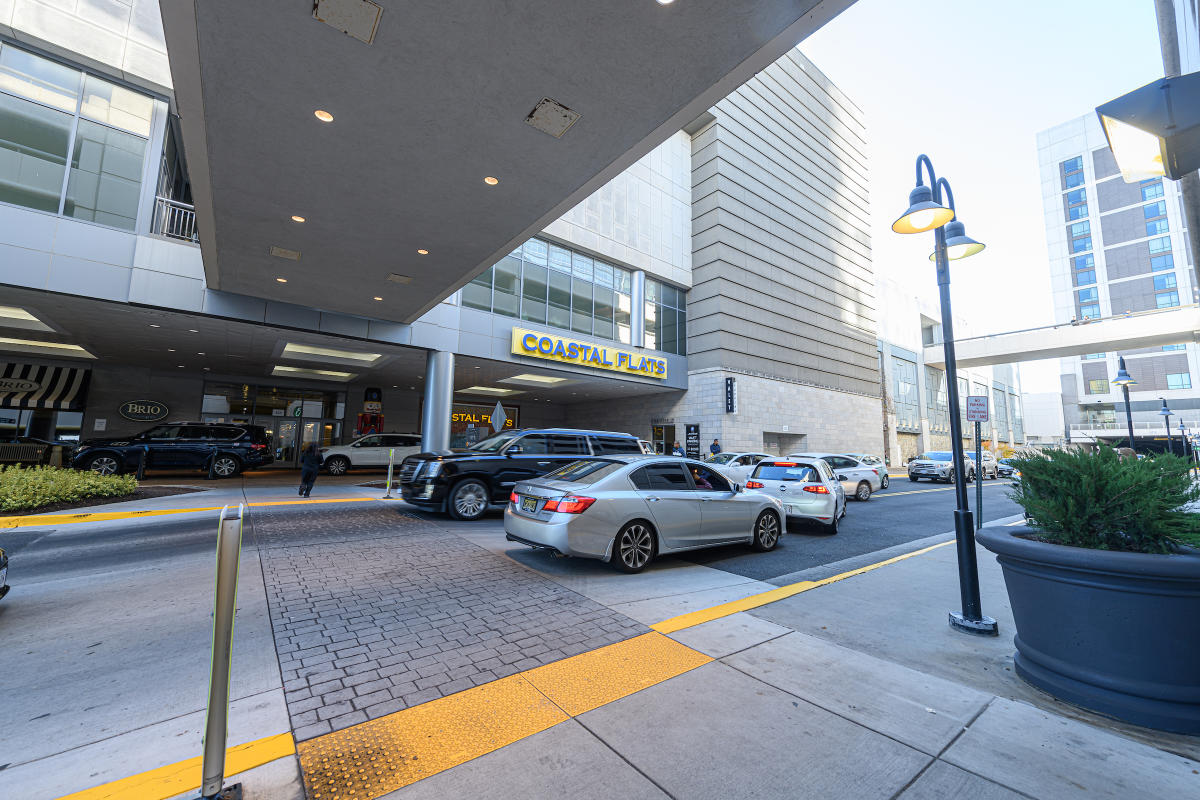 Image courtesy Tysons Corner Center (Timeline Media)
Before you let mall parking lot mania take the ho-ho-ho out of your holiday, consider these tips for avoiding (most of) the mall parking lot mayhem: Park before the mall opens. As the saying goes "the early bird gets the worm" -- and also the best parking spots.
"Rockstar" parking upfront is probably unlikely during holiday shopping; save yourself some time by simply grabbing the first space you see and walking to the door instead. Consider valet. Tysons Corner Center offers valet parking and the benefit can be well worth it for the harried holiday shopper.
Time your entrance for when other people are leaving. Of course, lunch hour, weekends and after work time periods are always going to be the times when the holiday mall parking is the busiest. But if you can't avoid those times entirely, try to hit the mall parking lot about a half-hour after popular areas are letting out.
If parking is still too overwhelming, consider taking the Metro to the Tysons Corner stop. Tysons Corner Center is conveniently connected to Metro's Silver Line and can help you get in and out in the blink of an eye.

#6 Visit Santa HQ
Santa has a special way of helping keep the holiday stress at bay. Stop by Tysons Corner Center's Santa HQ to get a photo with Saint Nick or check out the interactive Elf Academy where guests can try on the latest elf looks with Santa's Magic Mirror, create your very own Elf-ID Card and scan yourself on the Naughty or Nice O'Meter. Plus, new this year, individuals can spend less time in line and more time on holiday fun with a Fast Pass.

For other holiday happenings in Fairfax County, check out this winter seasonal guide and keep tabs on Fairfax County's event calendar.
What are your favorite holiday planning tips? Tell us in the comments below or join the conversation on social media using #FXVA and @VisitFairfax.
*This guest blog was provided by Maurisa Turner Potts. Learn more about Tysons Corner Center at www.tysonscornercenter.com*