It's time to get outside people. The American Hiking Society has deemed November 17 as National Take A Hike Day, and with winter fast approaching you only have so much time to get outside and enjoy fall hiking in the great outdoors before everything is covered in snow and ice.Some of the best fall hikes are located all throughout the county, so grab your gear, get your comfy hiking shoes and sweaters on, and let's go!
Here are 10 spots worth adding to your fall hiking destination list:

Great Falls Park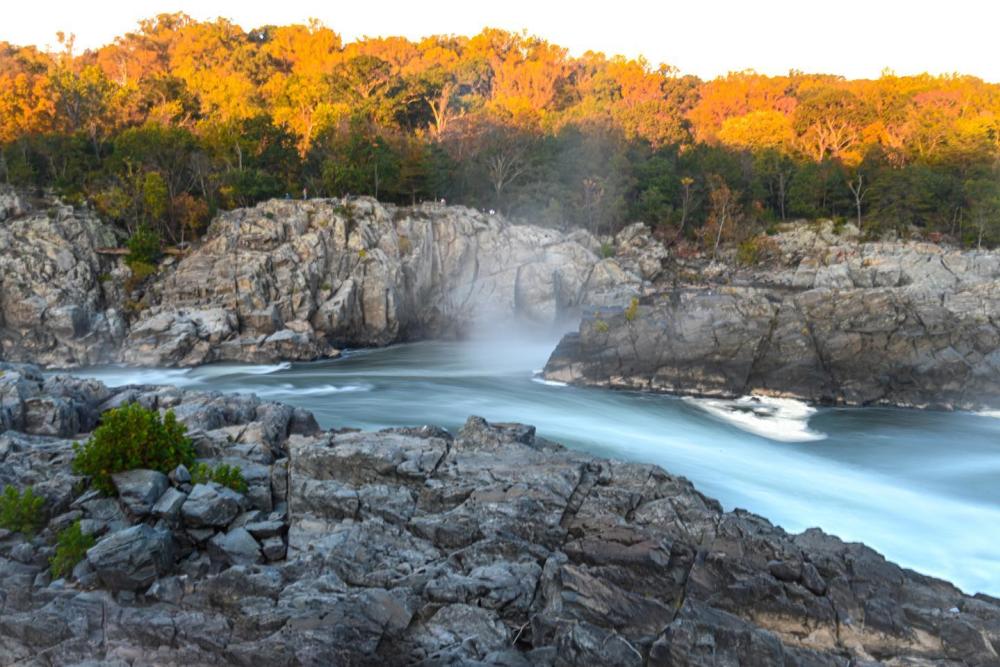 Photo courtesy Jen
Great Falls Park has 15 miles of hiking trails and is a bucket list park for anyone coming to the area. The trails are either packed dirt or gravel, no paved trails here.  But what is here are gorgeous views of the Potomac River and plenty of outdoor adventure to be had. Read more about Great Falls Park and its history here. 

Fountainhead Regional Park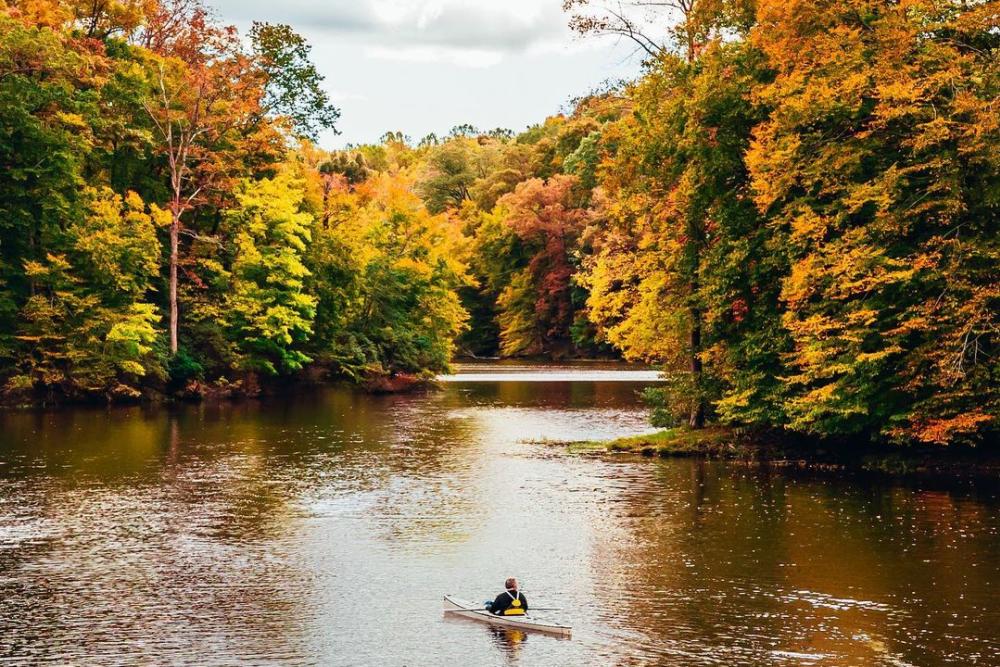 Photo courtesy Travis Arnold
Fountainhead Regional Park contains over 2,000 acres of rugged outdoor adventure, including shared-use hiking and equestrian trails and trailhead access to the 19.7 mile Bull Run Occoquan Trail.

Burke Lake Park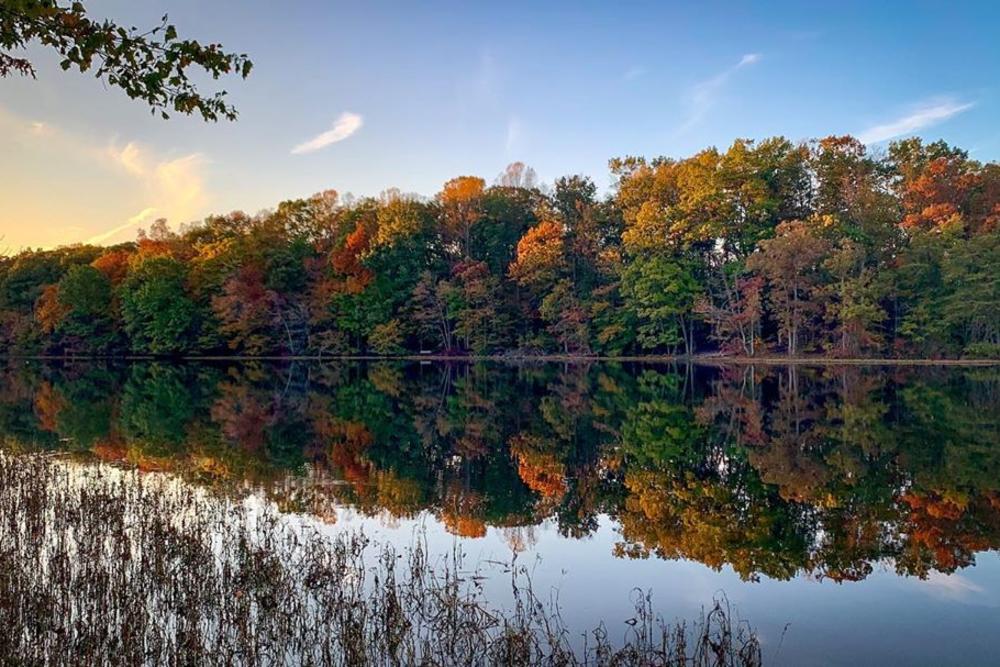 Photo courtesy of William Moore
Burke Lake Park has a 4.7 mile, shoreline, (mostly) gravel trail that gives you great views of the lake. But the underlying beauty of this trail (for you fitness go-getters) is that it was rated as one of the 10 Best Fitness Trails in America by the American Hiking Society.  

Pohick Bay Regional Park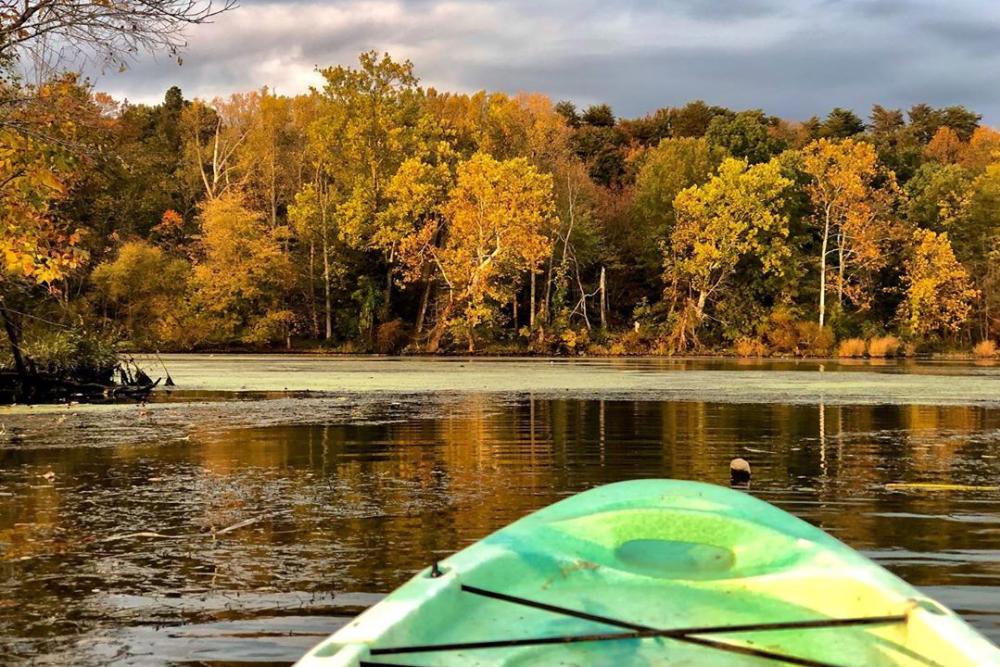 Photo courtesy Matt Felperin
Pohick Bay Regional Park features over 8 miles of trails for you to explore and has great views of Pohick Bay along your adventure. 

Mason Neck State Park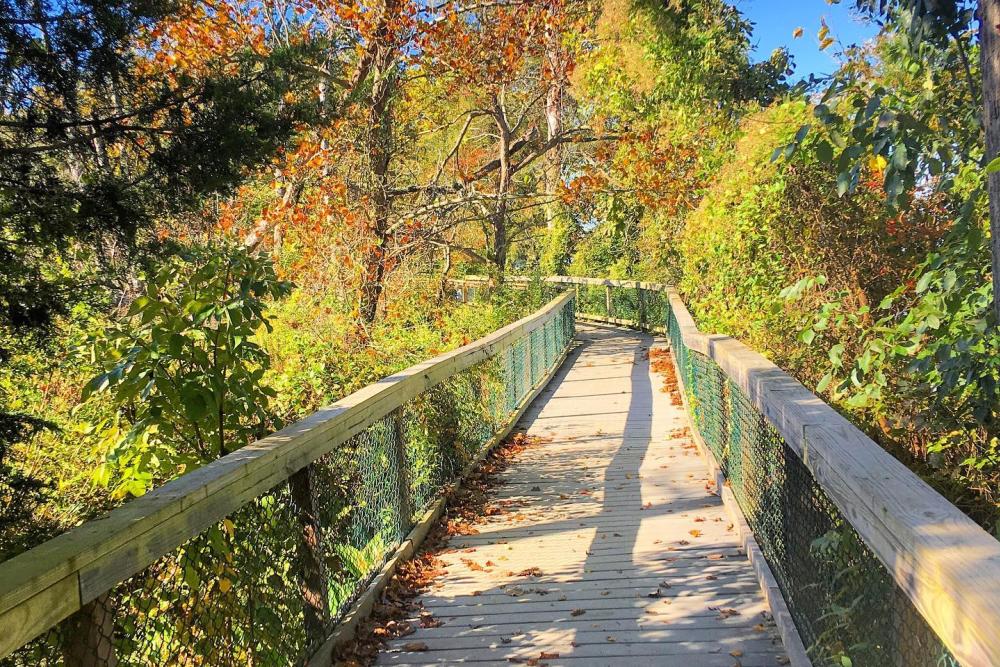 Photo courtesy Megan Fraedrich
Mason Neck State Park is known nationwide as a birder's paradise, so don't be shocked if you see some Bald Eagles or Ospreys on your trek. With over 9 miles of paved and unpaved trails, some of which take you across some sweet marshland, this place is a gem of a park. 

Lake Fairfax Park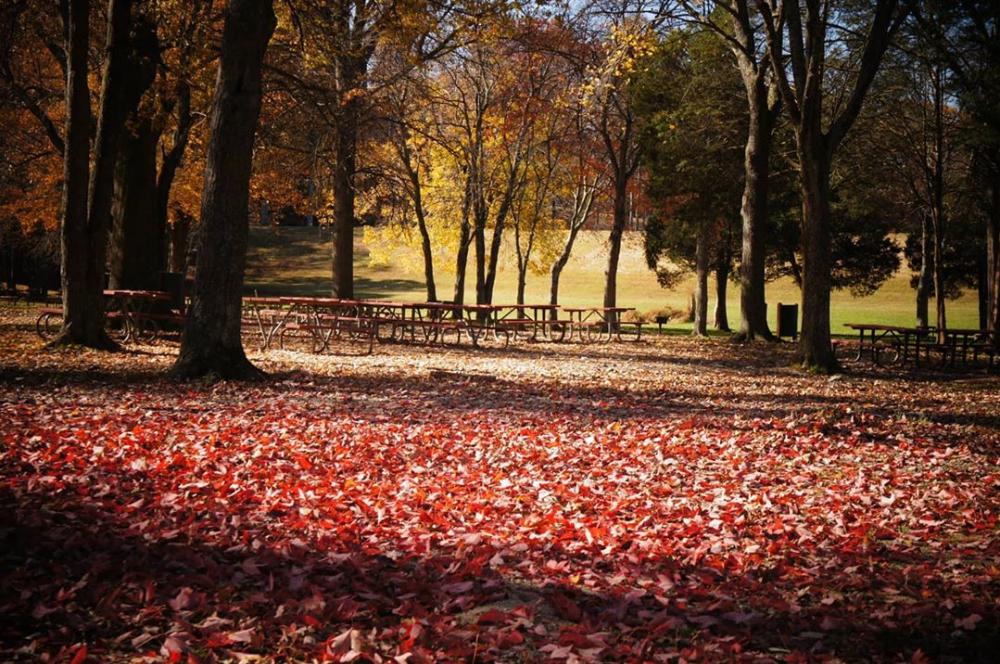 Photo courtesy Michiko Chand
Lake Fairfax Park has a neat little loop trail around the lake that gives you the opportunity to get a glimpse of some fall foliage. And as a special treat for you hiker/fishermen types, trout season is in full effect on November 17, so make sure to bring your pole and fishing license.

E.C. Lawrence Park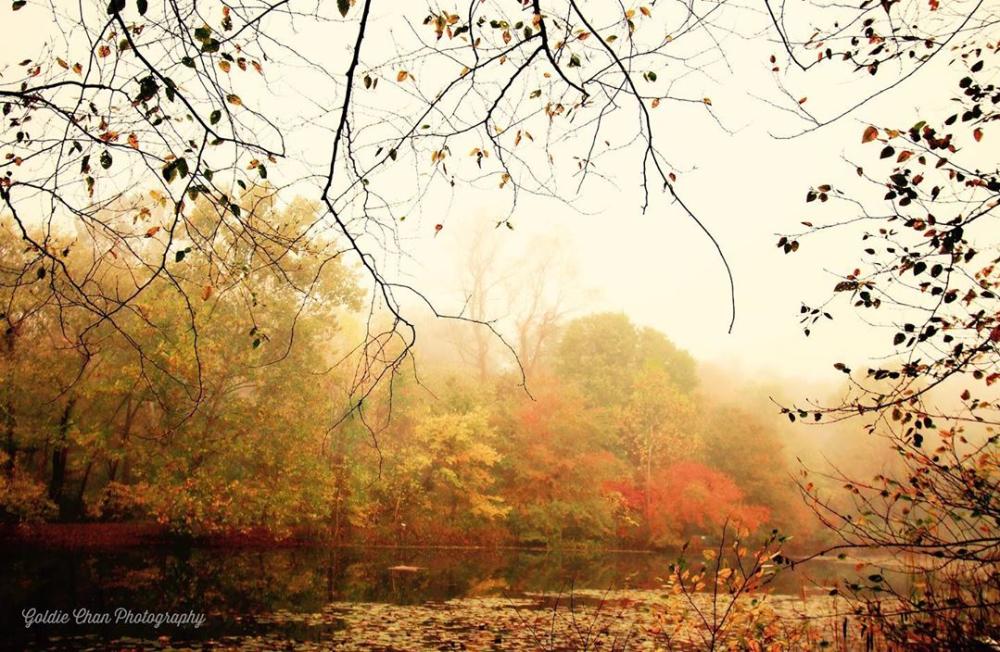 Photo courtesy Goldie Chan
E.C. Lawrence Park has 4 miles of trails that meander through lowlands, woods, and meadows, plus some cool historic buildings on-site as well. 

Huntley Meadows Park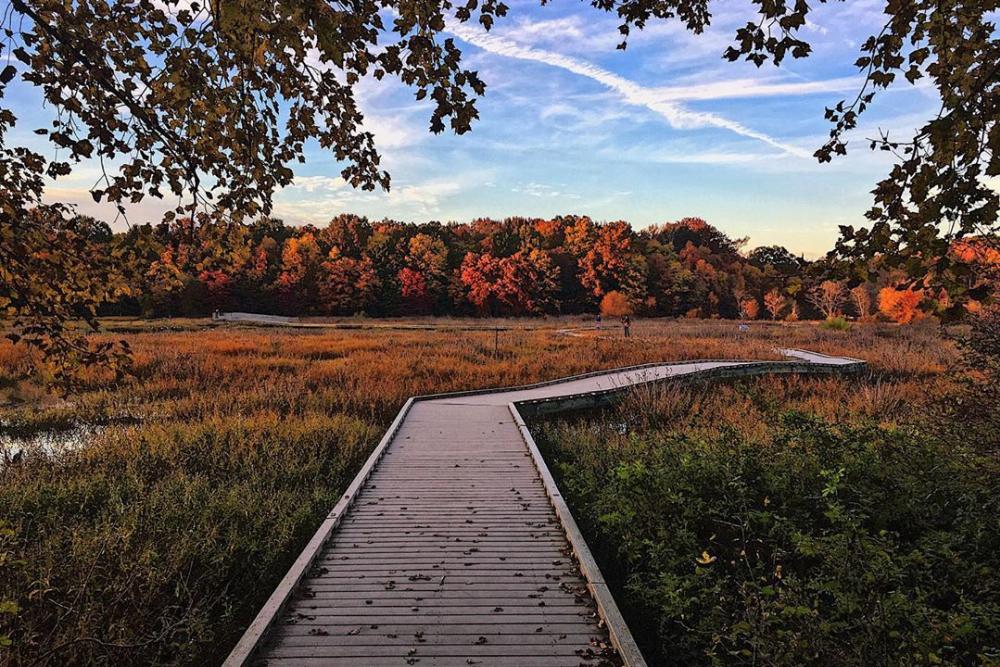 Photo courtesy Dave
Huntley Meadows is one of the most beloved parks in Fairfax County and is known for its 2-mile marshland boardwalk trail and cool observation towers. You will definitely see some folks with their super long camera lenses there as Huntley Meadows is a prime birding location and birders covet the park's access to some unique species along the boardwalk.

Riverbend Park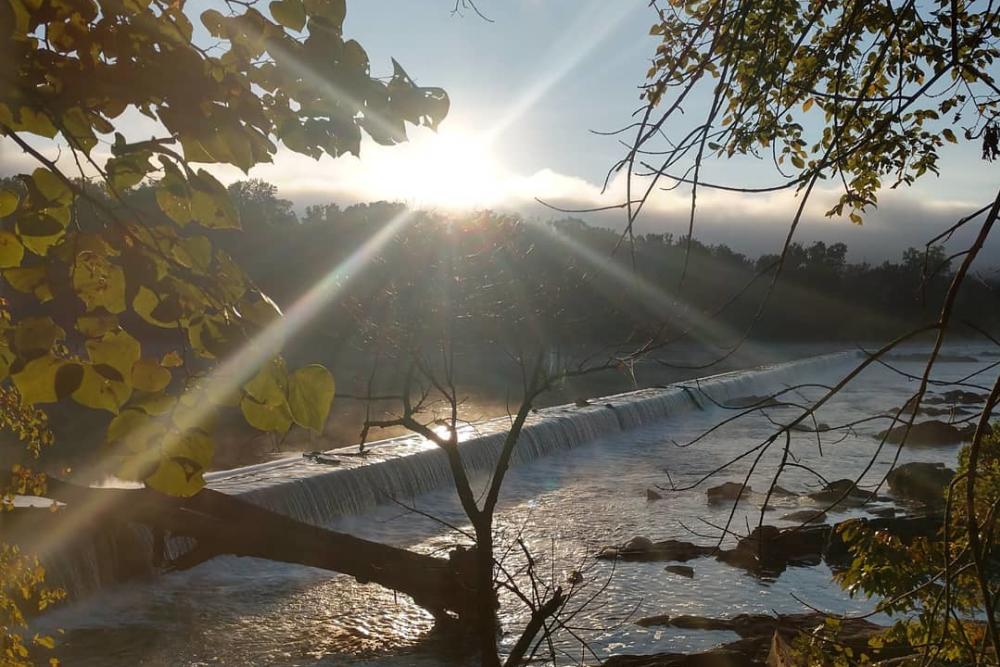 Photo courtesy Claudia Espinosa
Riverbend Park has more than 10 miles of hiking trails and sweet views of the Potomac River, so you can definitely get a good workout in on your day outside and have the opportunity to snap some sweet pics as well.
Lake Accotink Park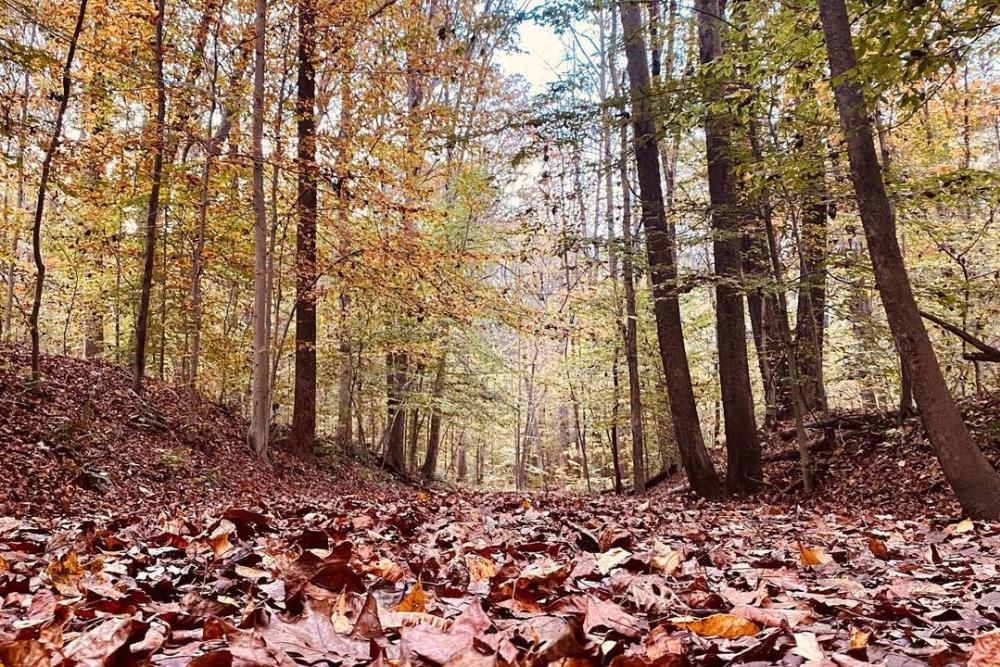 Photo courtesy Balsate Ibrahim
Lake Accotink invites you to hike along the main trail for picturesque views of the lake and surrounding forest and marsh habitat. This is only a small portion of the 493-acre park but one that you'll surely appreciate on your day outside.

These are just some of the places that I've been to that I think you'll enjoy, but there are more options on our hiking trails page. If you're interested in hiking to one of our local breweries or wineries, check out our blog about hikes with a reward! Be sure to tag us on social media using #FXVA or @VisitFairfax and show us where you go on National Hiking Day. Have fun. Be safe. And I look forward to seeing you in the great outdoors!