Did you know that taking frequent walks and hiking can boost your immune system, strengthen your heart, improve your mood, extend your lifespan, and even improve your balance? So it pretty much gives you superpowers.
And while of course you can take a walk around your block and see what the neighbors are up to, we're encouraging you to try something a little different, so you can level up your stroll and see or hear things that are only found in special areas of Fairfax County. So get your walking shoes ready and check out these cool places on our list. 
 
Where: Meadowlark Botanical Gardens
What's Special: The Korean Bell Garden Pavilion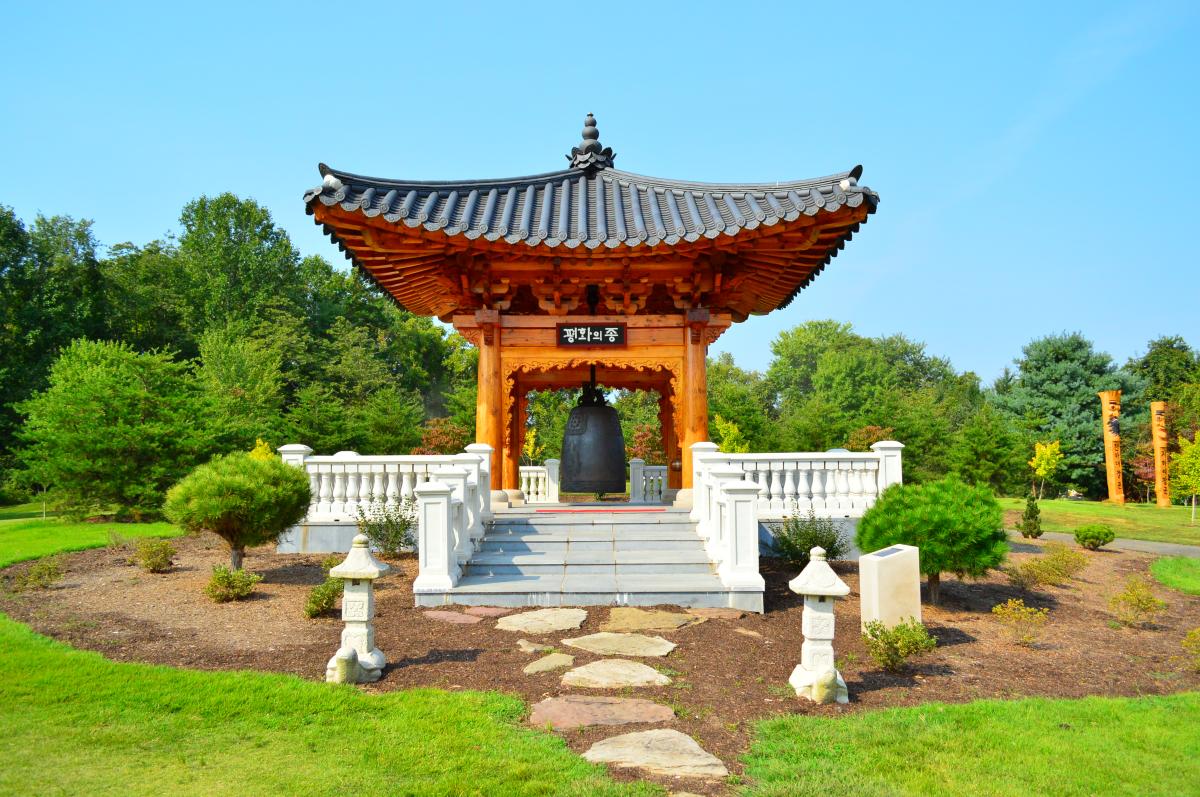 The gardens at Meadowlark are beautiful and worthy of a walk just to see the flowers in bloom, but the Korean Bell Garden is the only one of its kind on the East Coast of America. The bell itself (The Bell of Peace and Harmony) is the only one in existence with symbolism representing both Korea and Virginia: the Rose of Sharon (the national flower of Korea) and the dogwood and cardinal (Virginia's state flower and bird, respectively), along with 10 traditional symbols of longevity: sun, mountain, water, cloud, stone, pine tree, white crane, turtle, reishi mushroom, and deer. It was cast in Korea, weighs over 6,000 lbs. (three tons), and measures almost 7.5 ft. in height. When tolled (and it takes a log to do it), the bronze bell reverberates for over 3 minutes.
 
Where: Wolf Run Shoals
What's Special: Path of Military Legends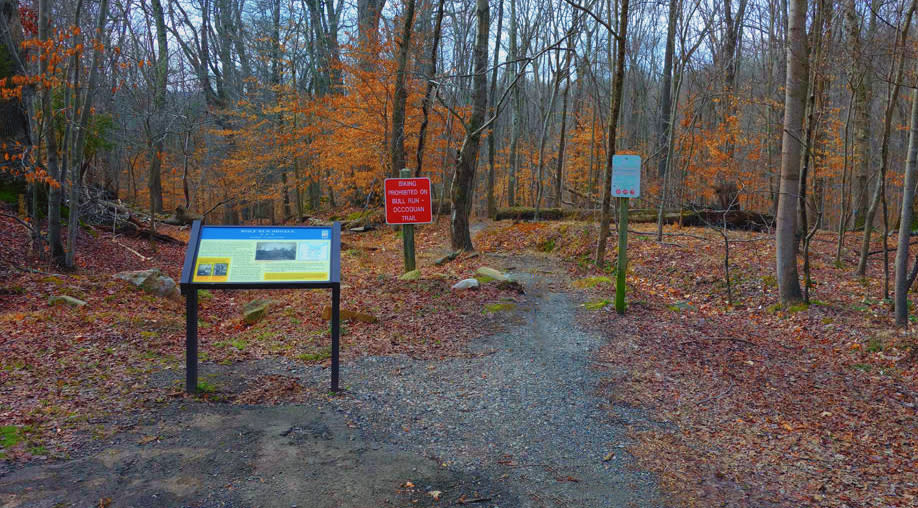 As you take the historical hike at Wolf Run Shoals, imagine that you're walking in the steps of George Washington's Continental Army and Civil War soldiers from both sides. Where were they going? What were they thinking? Access at the trailhead or at nearby Fountainhead Regional Park. You'll know this is a hidden gem due to the very few parking spaces found near the trailhead, which is adorned with an informative Civil War Trails marker. How many times can you say you walked in the footsteps of legends? Visit here and you earn that right.
 
Where: Burke Lake Park
What's Special: One of America's Great Fitness Trails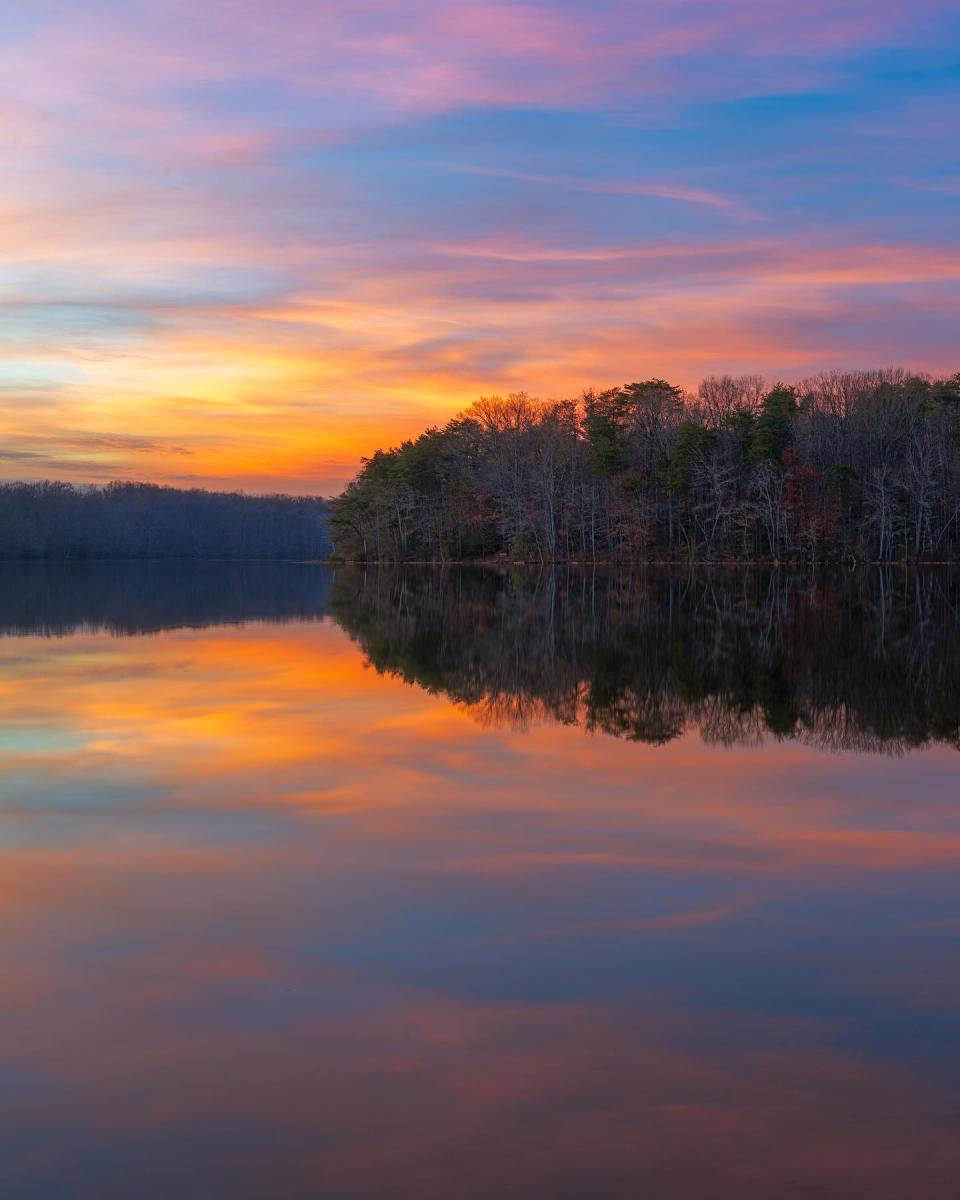 Image courtesy @realgotsven/Instagram
Fairfax County's own Burke Lake Park boasts one of the 10 best fitness trails in the nation. The American Hiking Society blessed the park's trail system along with 10 other candidates in or near a major metropolitan area. The trail follows the lake's shoreline to the tune of 4.7 miles where you can find peaceful solitude and plenty of fresh air and open space. Along your walk, take a stab at conquering some of the fitness stations located around the lake to maximize your time outside.
 
Where: Mason Neck State Park
What's Special: Eagles, Eagles, Eagles!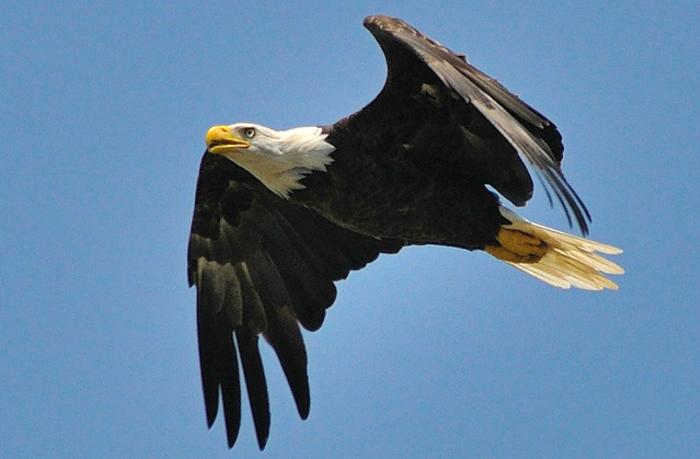 So you're out for a hike and, suddenly, you stumble upon dozens of bald eagles. Where are you? Elizabeth Hartwell Mason Neck National Wildlife Refuge was America's first refuge established specifically for the protection of our national symbol, the bald eagle. It also tells the story of one of the most successful female preservationists in Northern Virginia. How many eagles will you spot at this scenic, waterfront oasis?
 
Where: Reston
What's Special: Self-Guided Public Art Tour
Our friends in Reston have always had an eye for good art. And thank goodness they're willing to share it with anyone who wants to stroll around the city. From A to Z, there are many cool things to see! Public Art Reston has come up with a downloadable map so you can plan your own art-themed jaunt, or you can check out these 7 Must-See Public Artworks. Reston's public art collection has over 81 permanent and temporary artworks throughout the town, with more than 31 being realized since 2010.
 
Where: Herndon
What's Special: Historic Home Plaque Registry Walking Tour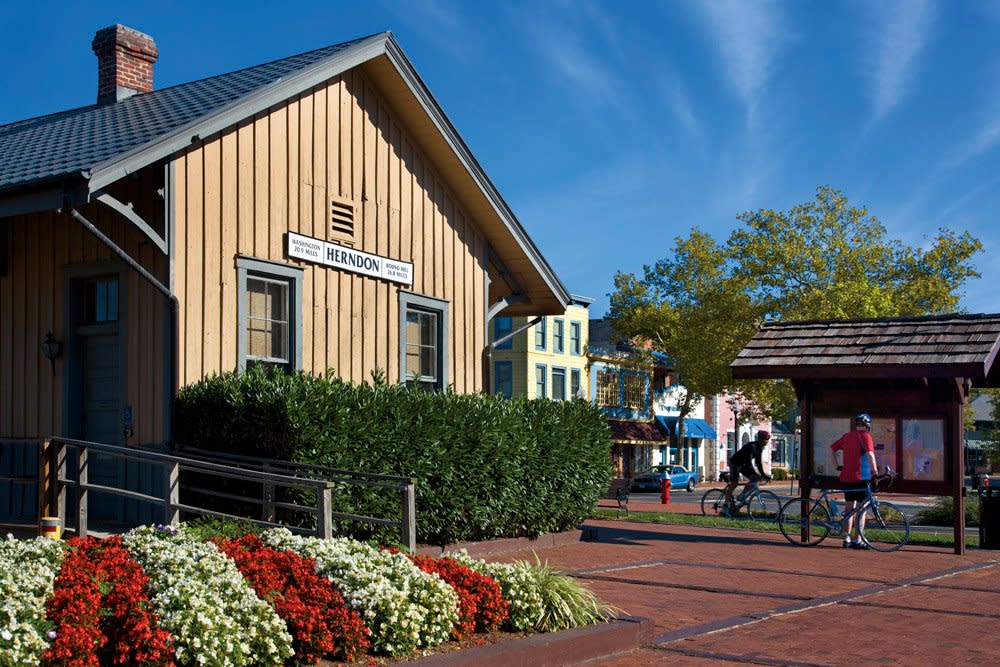 The Herndon Historical Society has put together a walking tour of all the historic homes and buildings in the Town of Herndon that have been designated historically significant and adorned with a plaque. By visiting the buildings throughout the Town, you can gain a new appreciation for the history of the area that was once one of the largest dairy-producing regions of Virginia.
 
Where: Great Falls Park
What's Special: Matildaville (and of course the falls too!)
Image courtesy @rkat414/Instagram
A short distance from the Great Falls overlooks we all know and love is a hidden secret of a town lost to time. Its name was Matildaville. Revolutionary War hero "Light Horse" Henry Lee named the town after his wife - it became the happenin' place to be to support nearby construction of the canals around Great Falls, which were intended to open up commerce and shipping to the north of Virginia. That plan didn't work out so well. The construction costs sunk the project and The Patowmack Company went bankrupt. You can still see the ruins of the town today if you know the right trail to follow.
 
Where: Huntley Meadows Park
What's Special: The Boardwalk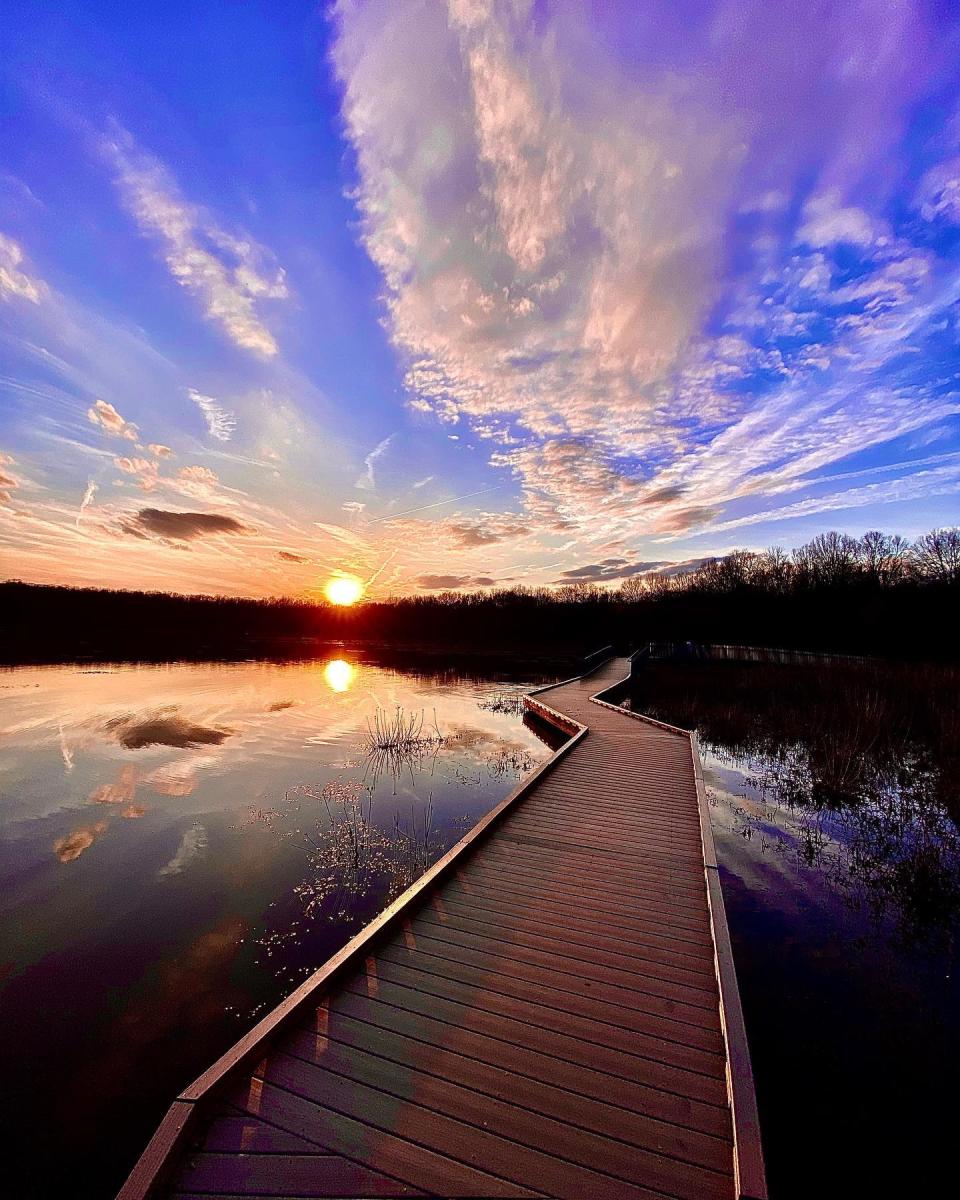 Image courtesy @est__73/Instagram
If you want to get up close and personal with the aquatic side of nature through the wetlands of Fairfax County then Huntley Meadows is the place for you. The boardwalk meanders through the park and leads to birding observation towers and scores of photographers capturing the beauty of the scene before them. This easy stroll has awe-inspiring payoffs and the sunsets and sunrises are astounding. 

Fairfax County is filled with many special spaces to take a memorial stroll. We hope we've inspired you to visit some of these places when you visit or check them out if you already live here and just didn't know about them. So if you're out and about and visit any of these wonderful sites, be sure to share with us on social media using #FXVA and @VisitFairfax in your post so we can follow along.