It's finally happened, the moment we've been waiting for! Visit Fairfax has officially surpassed 10,000 lovers of Fairfax County following us on Instagram! (What? You're not one of them yet? Click here to follow us!) In honor of our special day, we asked our followers to share with us their favorite spots to visit in Fairfax County. Here are 10 places that made the list of best spots to visit in Northern Virginia. 
Great Falls Park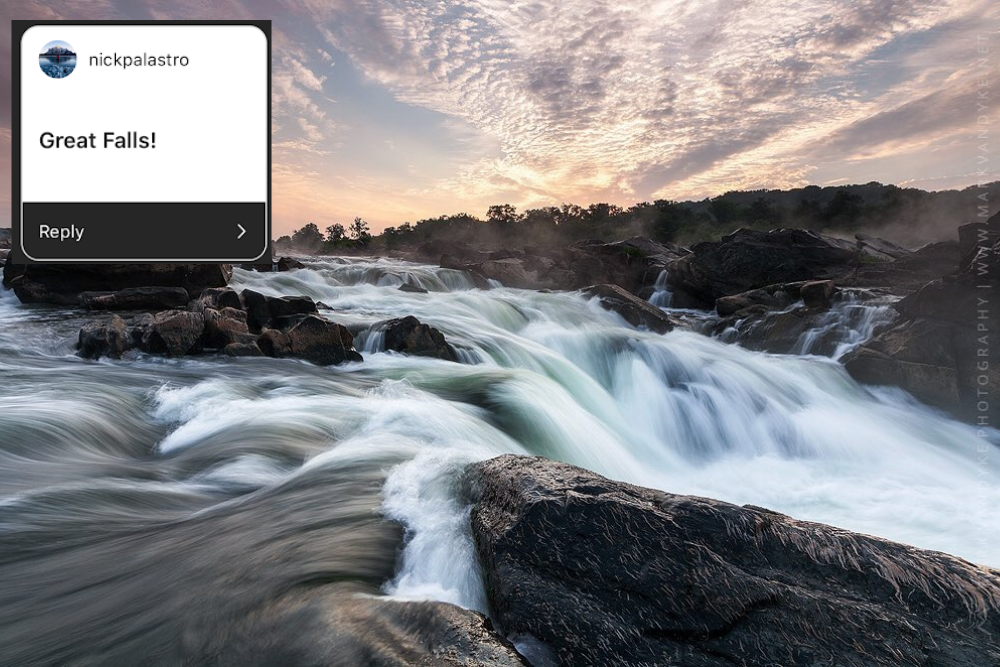 Great Falls Park is one of Virginia's most stunning natural wonders, and always makes the list as a favorite for both visitors and locals alike. With ethereal mountain gorge views, Great Falls spans 800 acres along the banks of the Potomac River. Walk the trails, take in amazing scenery at the overlook points, or have a picnic in their open grassy recreation areas. For a more extreme adventure, you may be surprised to know that this beloved Northern Virginia Park is one of the few east coast climbing destinations that allows for rock climbing directly above water. Are you up to the challenge? 
Caboose Brewing Company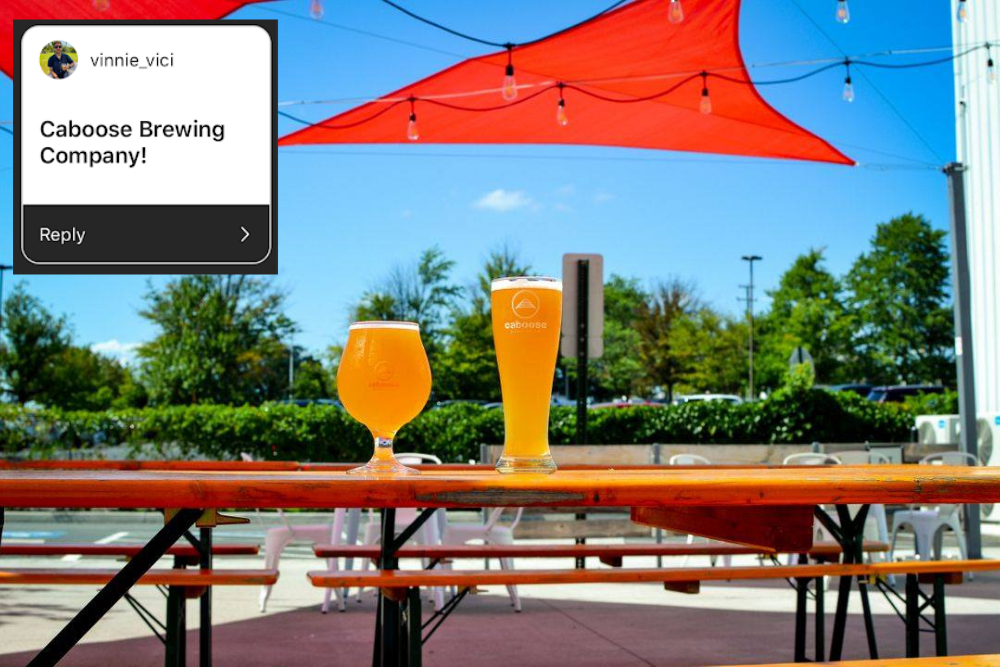 In Merrifield, Caboose Brewing Company's Caboose Commons offers a full-service coffee house, brewery, and restaurant all rolled into one. Locals love to kick back and relax under the string lights on their patio with a beer, coffee, or one of their delicious food offerings. Plus - for all the dog lovers, they host the Woofbowl food truck for doggies for its Ruff Tuesdays event! With a beer for every taste, you're bound to find some un-beer-lievable brews at this Mosaic District gem. Alternatively, Caboose Brewing Company also offers Caboose Tavern in Vienna, serving farm-to-table American cuisine and housemade brews. 
Hot Tip: For more restaurant patios that allow four-legged friends, check out our roundup of 16 Dog-Friendly Patios in Fairfax County! 
Wolf Trap
- @mrswillferrell and @adithya.simha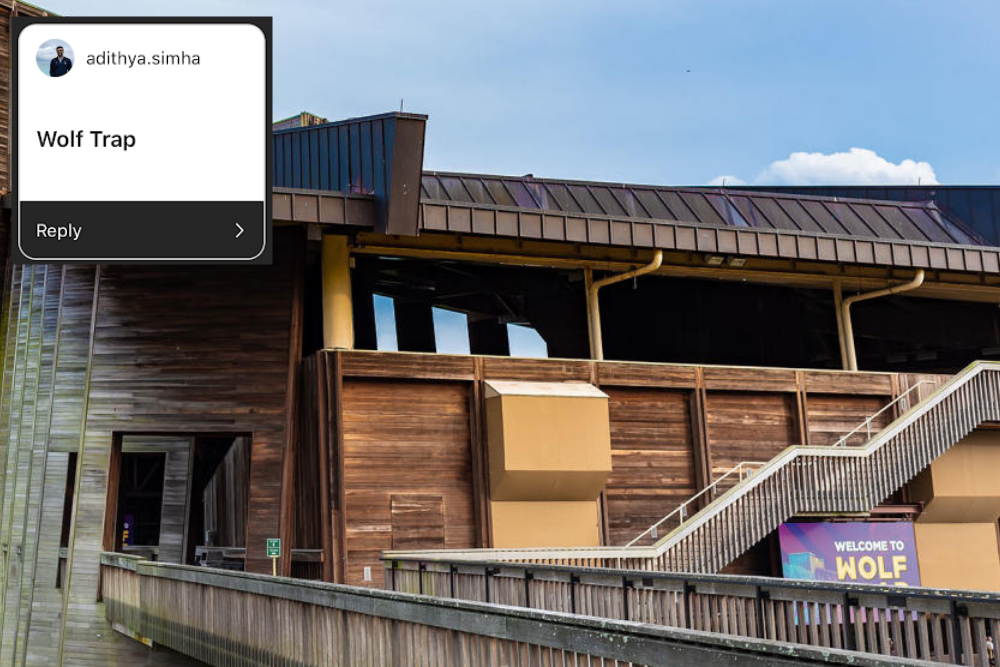 Wolf Trap National Park for the Performing Arts is the only national park dedicated to presenting the performing arts. Some of their previous performers include globally-recognized names such as John Legend, Reba McEntire, the National Symphony Orchestra, and Charlie Puth. Although concerts are on hold right now until it's safe to be in large crowds once again, you can wander the hiking trails or join educational guided hikes on the first Sunday of every month.  Select walks will focus on different topics: history, biodiversity, wild flower and woodland shade gardens, birds, and general flora and fauna. 
Mosaic District
- @emily_hornung19 and @shubhangana.tandon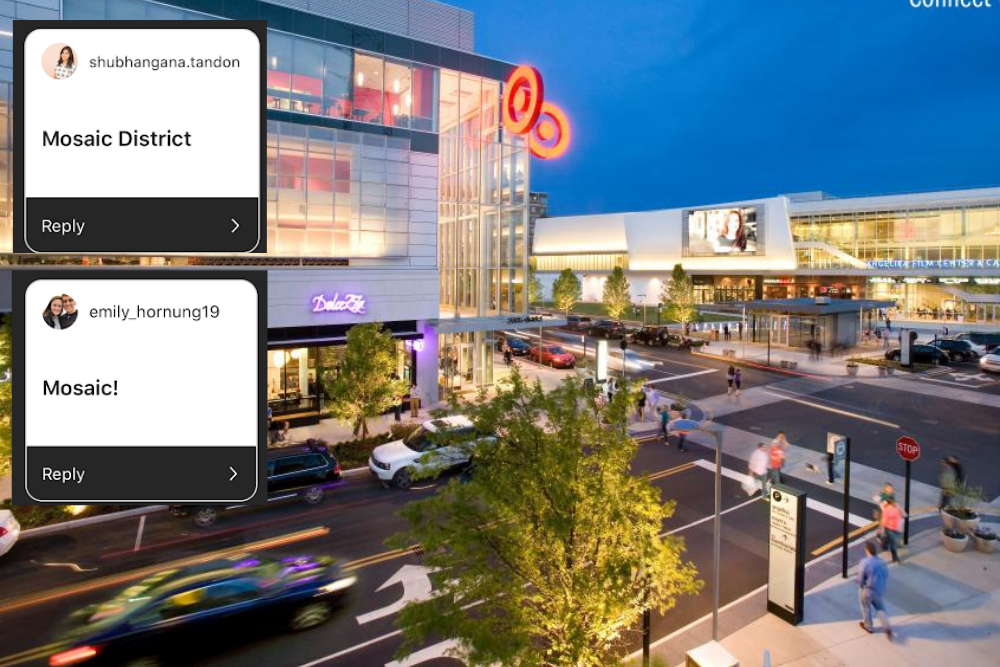 Mosaic District elevates the community experience by creating a vibrant, sophisticated environment that connects families and friends together. A hand-selected mix of retailers & restaurants and a passion for enabling authentic community engagement makes this center a Fairfax County favorite. Only the best in dining and shopping awaits here - it's no wonder that it made the list! 
The Town of Clifton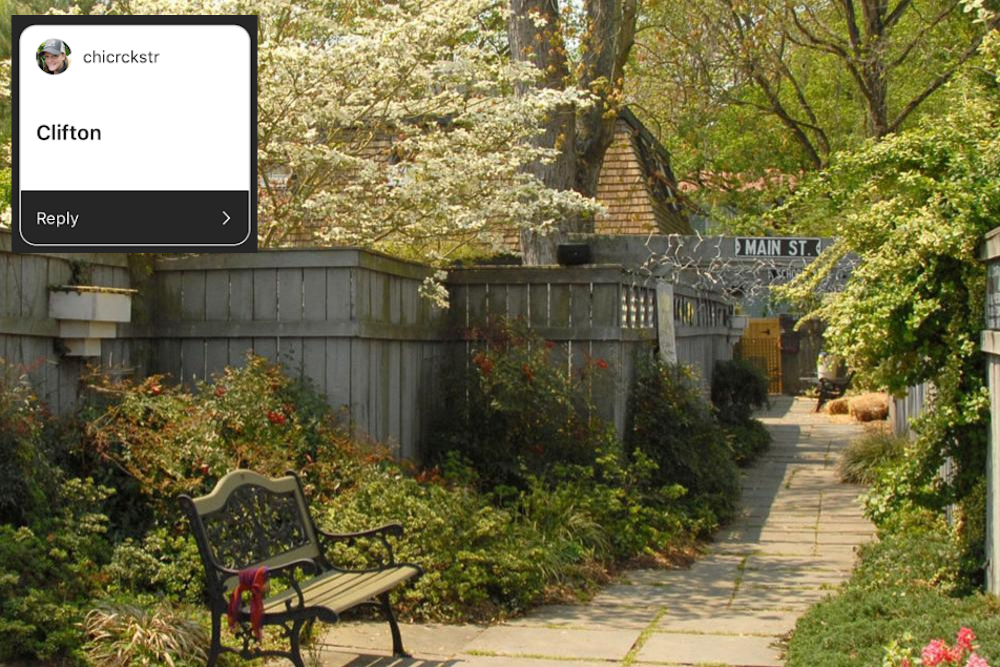 There's no denying the small-town charm of Clifton. Quaint shops, locally owned eateries, Paradise Springs Winery, and Peterson's Ice Cream Depot are all unique spots that makes this a favorite for both locals and visitors.  Don't forget to snag a photo opp at their iconic red caboose! 
Paradise Springs and The Winery at Bull Run
- @lexie_mcentire and @andy_graphics88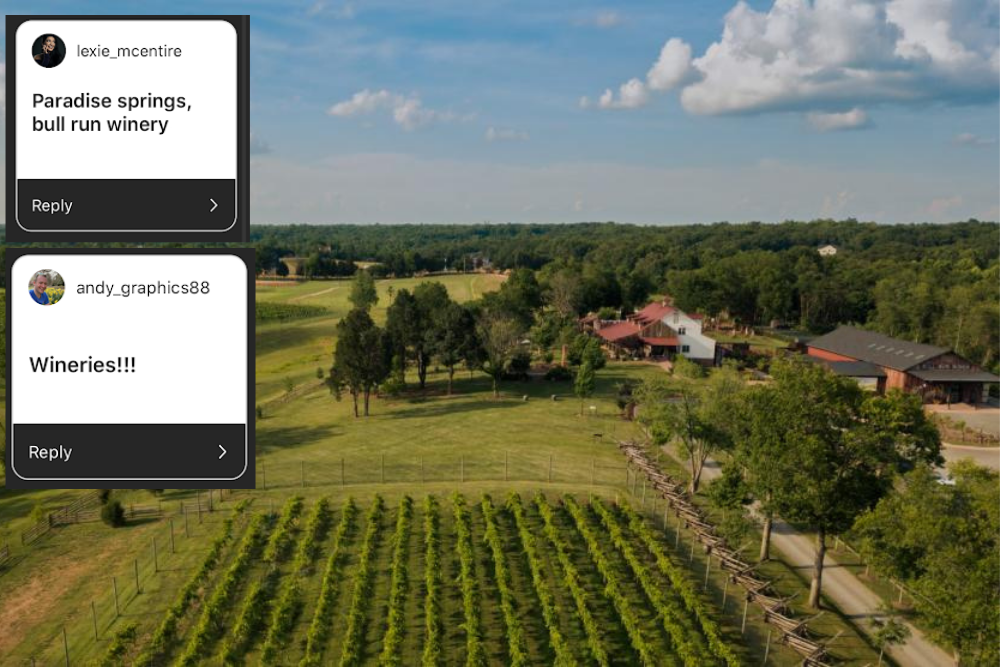 Speaking of wineries, what Fairfax County fan doesn't love the Gateway to Virginia Wine Country? Paradise Springs Winery and The Winery At Bull Run serve award-winning, handcrafted Virginia wine. Discover your favorite varietals and stroll alongside scenic vineyards. 
Lake Anne Village Center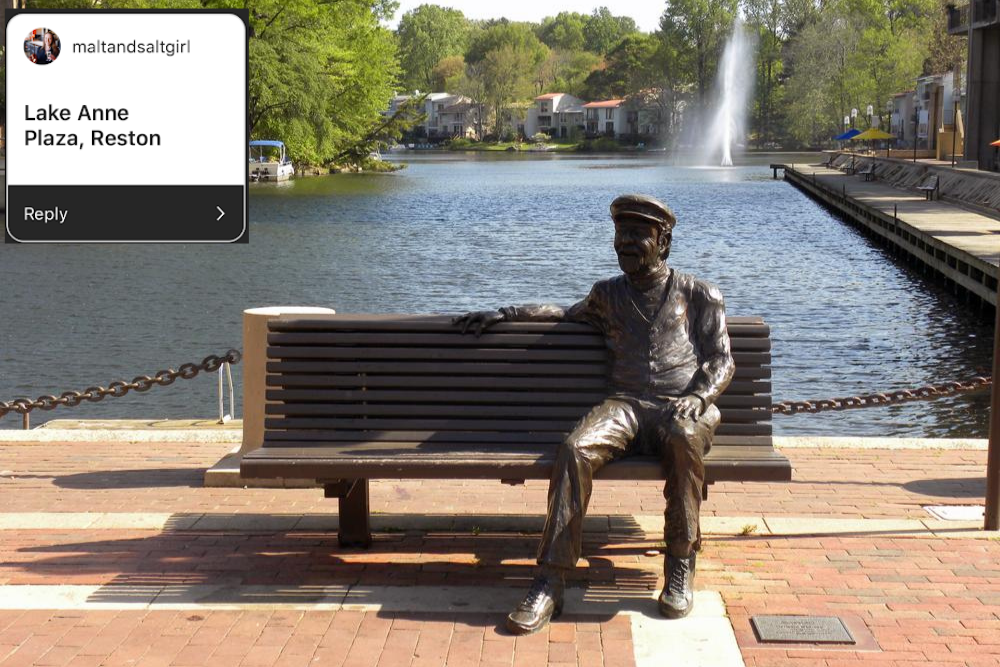 With an abundance of public art installations, independently owned restaurants and shops, and lake views, Lake Anne Village Center is the perfect place to go for a stroll or have a bite to eat in Fairfax County. Known as the historic "heart and soul" of Reston, Virginia and the center of local living in the Reston community, the small-scale neighborhood and distinct personality of this center will definitely make you feel at home. 
Green Spring Gardens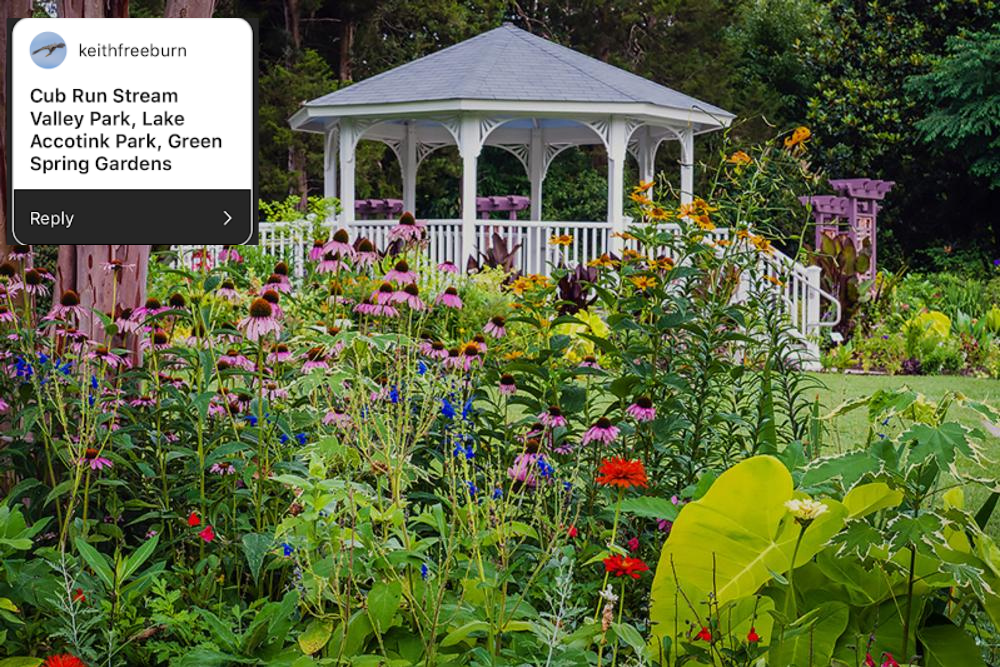 There's nothing quite as magical as the dreamy oasis of flower-lined ponds at a local garden. Postcard worthy views are abundant at Green Springs Garden, along with an 18th century manor house in the midst of a national historic district. Stroll through the yards and wooded-valley streams for a taste of tranquility on a beautiful day. 
Burke Lake Park
- @l_x_3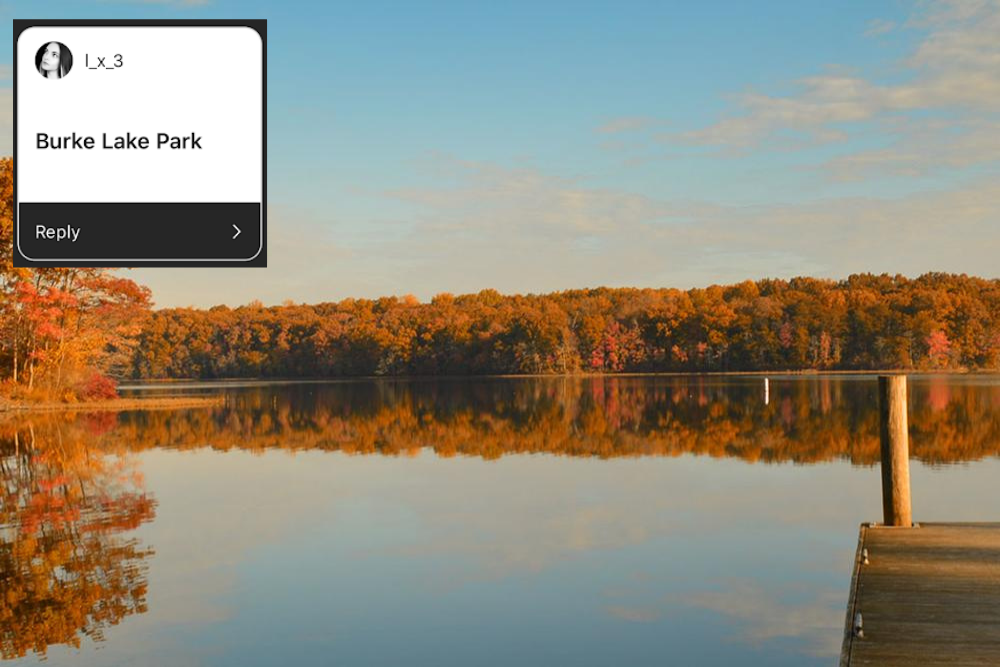 If you're looking to view some fall foliage in the upcoming months, Burke Lake Park is the perfect place to go for your leaf-peeping adventures! A 218-acre lake awaits with trails for hiking, boating rentals, and more amenities for a perfect outdoor day. Check out our roundup of 9 places to see fall foliage for some other recommendations. 
Which of your Fairfax County favorites would you have added to the list? Let us know in the comments below! Tag us on social media using #FXVA to share your adventures at our local spots.