Hello, summer 2021! The weather is nice. Things are opening up. Events are happening. And people are actually starting to go on real, live, in-person dates again! So to help y'all out, and get you one step closer to finding that special someone, we've come up with a select list of online profiles of some of the County's most eligible.
And here's the best part. If you're interested, we'll show you exactly where to find them. What are you waiting for? Browse your options below and then make plans to go on your first date of the summer. We guarantee you'll find someone to love. Just be sure to call ahead to the brewery to check availability...you aren't the only one looking for that special someone and the ones below are in high demand. 
Name: Power Moves
Type: IPA - American | 5.5% ABV
From: Herndon
Where To Meet Them: Aslin Beer Company
Online Dating Profile:
I'm definitely into all things tropical and I enjoy helping people get through the day with a smile on their face. And if you need some sweet talk, I am also well-versed when it comes to my pickup lines. I like to kick back and relax most of the time but I'm also light on my feet and love to bust a move on the dance floor. So if you head to the club and spot juicy lips and swinging hips getting busy in the middle of a hype crowd – you know you've found me. And once you've found me, you won't want to let me go!

Name: Yard Sale
Type: IPA - Imperial / Double | 7.4% ABV
From: Reston
Where To Meet Them: Bike Lane Brewing


Online Dating Profile:
I've been around the block a time or two but only because I know what I want and I won't settle for less than perfection! I'm really big into family and DIY projects at the moment, and I never let a good opportunity go to waste. I'm a giver. And I do my best to make the world a better place. In my downtime, you'll find me somewhere along the Washington & Old Dominion Trail as I love to bike. When I find my soulmate, I imagine we'll wonder why hadn't been together all along.
Name: Wolf Trap Summer Ale
Type: Pale Ale - American | 4.8% ABV
From: Merrifield
Where To Meet Them: Caboose Commons

Online Dating Profile:
As my name implies, I love music! From classic opera to hip hop, I'm open to every genre imaginable. And dogs... I love dogs! Anyway, I love exploring different places around Northern Virginia to hear live music (especially hidden gems) and my fondest music memories were definitely made at Wolf Trap. If only I had that special someone who could join me on my musical adventures, my life would be complete. I mean, what good is life if you can't fill it with special memories like dancing under the stars at a National Park? That's my motto. If I don't get out and about to see a live show after a couple of weeks, I start to go stir crazy. And now that Wolf Trap is back with its 50th Anniversary summer season, I have a feeling that this is the year my special someone will fill my music-loving cup.
Name: Blackberry Gose
Type: Sour - Fruited Gose | 4.5% ABV
From: Vienna
Where To Meet Them: Caboose Tavern 

Online Dating Profile:
My momma used to tell me "the darker the berry, the sweeter the juice" and there's definitely enough sweetness in me to go around! There's something about the beauty inside that attracts me to others the most. I always believe in the very best that people have to offer and look forward to long intellectual conversations outside under an open sky. Because nature is awesome! As I said, I'm jam-packed with sweetness and that's what I expect from others as well. Because really, who doesn't want someone nice and sweet in their life? My friends say I'm shy, but once I open up to you, I think you'll really like what you find. I'm definitely looking forward to finding my forever love, and I think you'll find that I'm a refreshing breath of fresh air - especially after the past year we've all just had. 
Name:1983... (A Merman I Should Turn To Be)
Type: IPA - New England | 6% ABV
From: Lorton
Where To Meet Them: Fair Winds Brewing Company


Online Dating Profile:
I love the water. It's my home. It's my life. It's my purpose. I've always felt an overwhelming sense that I've belonged to the sea. Something about it is so powerful, yet peaceful. So if you aren't into beautiful sunrises over the crisp, cool water, holding hands and whispering sweet nothings to each other, then maybe I'm not for you. If you think about it, water is essential to life, and I want to be essential to my one and only in the same way. My perfect day would consist of some casual time out on the water, and of course, some fishing. My friends tell me I'm seriously fun once you take some time to get to know me - and summertime is my jam because it's the perfect time to get outside and enjoy life with the ones you love. Of course, hopefully the sea is never too far away.   
Name: Barnard 33
Type: Scottish Ale | 6.3% ABV
From: Lorton
Where To Meet Them: G34.3 Brewing Company

Online Dating Profile:
Do you like bagpipes? I start with that because I'm Scottish to the core and even if your answer to that first question is no, I think it's because you probably haven't heard me play them yet. Sunsets are beautiful, the Loch Ness Monster is real, and I'm just trying to find someone who wants to spend a lifetime enjoying each other's company. I like nice people (who doesn't??), so if you often find yourself in arguments and uncomfortable situations, I kindly ask that you move along – good vibes only in my house! Bonus points, though, if you look good in a kilt!
Name: Front Lines DIPA
Type: IPA - Imperial / Double | 8.7% ABV
From: Chantilly
Where To Meet Them: Honor Brewing Company
Online Dating Profile:
I live my life full of zest and will encourage and defend my special someone until the end of time. I put everything I have into those around me, not for self. I'm always faithful, and you can trust me with anything. I aim high ALL the time because life is all about being the very best you can be, right? My favorite hobbies are working out, going for long hikes and runs, and playing lots of trivia...you have to keep your body AND mind fit. I would love to meet you if you think we'd be a good match, and one thing I'll guarantee is that you'll never find another me.

 
Name: Lake Anne Skinny Dip
Type: Kölsch | 5.2% ABV
From: Reston
Where To Meet Them: Lake Anne Brew House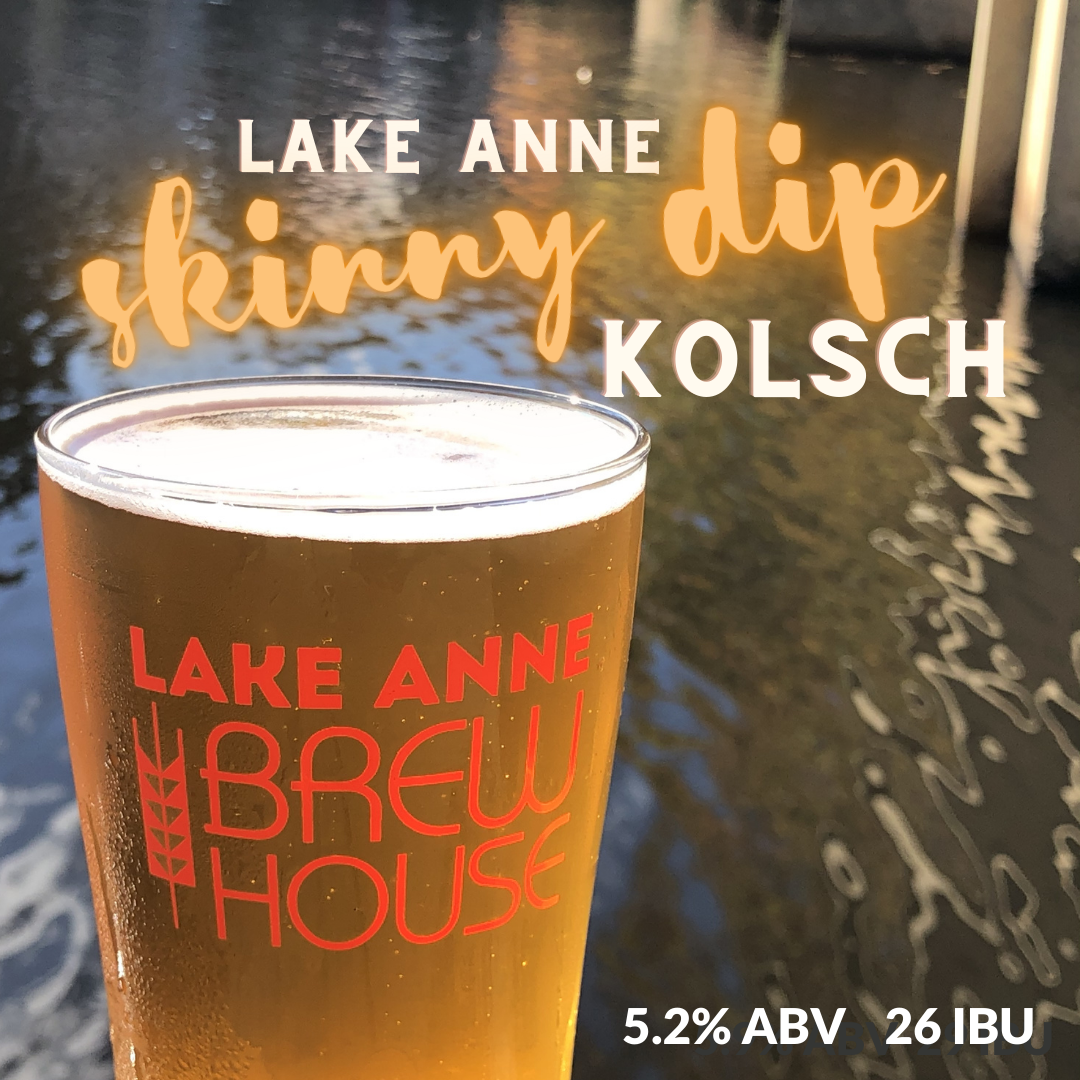 Online Dating Profile:
OMG. You can probably tell from my name that I'm a bit of an exhibitionist. But if you can't have fun, what's the point, right? And that's who I'm looking for - someone to have fun with. Spontaneous trips to nowhere – sign me up! Funny banter back and forth where we both end up laughing and giggling like little kids – yes, please! Romantic moments by the water? That's what's up! Love is real, and that's what I'm looking for. There IS that perfect person out there for me, I just know it. Now I really just need them to find me.

Name: Good Folk'n Time
Type: IPA - Imperial / Double | 8.5% ABV
From: Chantilly
Where To Meet Them: Mustang Sally Brewing Company

Online Dating Profile:
Who is ready to have some fun? We've all been cooped up with nowhere to go for the better part of a year, and I for one, am ready to let loose! I'm down for crazy. I'm down for chill. I'm just down for whatever. As long as we're both entertained. I never knew how much I had to give until I really looked myself in the mirror and asked myself what I really wanted – the answer, of course, was A GOOD FOLK'N TIME. Who's with me?! If you're really being honest with yourself, you KNOW you're with me. Now quit being bashful and let's have some fun together. Who knows? Maybe our first date will turn into a forever kind of thing.
Name: Banana Hammock
Type: Hefeweizen | 5% ABV
From: Chantilly
Where To Meet Them: Ono Brewing Company

Online Dating Profile:
Hello! My family is from Germany, but I'm a Virginian through and through. I kind of tell it like it is in an unfiltered way, which I think is a big plus. Why not get straight to the point? That way we can both know exactly where we stand in the scheme of things and can move forward with both our best interests at hand. I love to relax and smell nice. Smell nice? That may sound funny to some people, but I am an aromachologist (someone who studies fragrances) at heart and have always believed in the sensual power of scent and the deep connection it has with all the other senses. Hopefully you'll find some time to come visit me and get close enough where I can show you what I'm talking about. 

Name: Hop-Wah Phonic
Type: IPA - American | 7.4% ABV 
From: Merrifield
Where To Meet Them: Settle Down Easy Brewing Co.

Online Dating Profile:
Originally hailing from the West Coast, I'm new to the area and looking for a good time. I'm all about sunny days and chillin' with my friends and I'm looking for someone to join in on the fun. Sometimes when I'm alone, I find myself thinking deep thoughts about life and the purpose of our existence. I know that's pretty deep stuff, but I'm looking for that special person to delve into the philosophy of life, love, and purpose. People tell me that when they gaze into my eyes it's like they're hypnotized - and I want to feel that same feeling. Here's hoping someone sees this, comes out to meet me, and we can hang out and make that ultimate connection. 
Clearly, you have some options this summer. And there's plenty more where these came from. Check out our full list of breweries, see what's on tap, and head out to find that special someone. If you find them, let us know by posting your date on social and tag @VisitFairfax or use the hashtag #FXVA to show us which beer made your summer special in Fairfax County.