Small town. Historic. Quaint. Mayberry. Northern Virginia's Brigadoon - a mythical, magical place unaffected by time. Many have tried to describe the unexpected allure of Clifton, Virginia, but the only way to fully absorb it is to visit yourself.
Clifton is unique in Fairfax County in that it is a designated watershed for the Occoquan River, preventing large-scale development. Its small-town Main Street, historic homes, and throwback vibes have made it a favorite of the Washington elite, from Ulysses S. Grant to Nancy Reagan.
The great thing about Clifton, for you, is that you'll feel like you're a million miles away from the hustle and bustle of the nation's capital, despite being just miles away. It's like enjoying two completely different vacation vibes in one location. A day trip to Clifton will round out your tour of the region and treat you to a few surprises along the way. So let's see what you can do on your day trip, shall we?
A National Historic District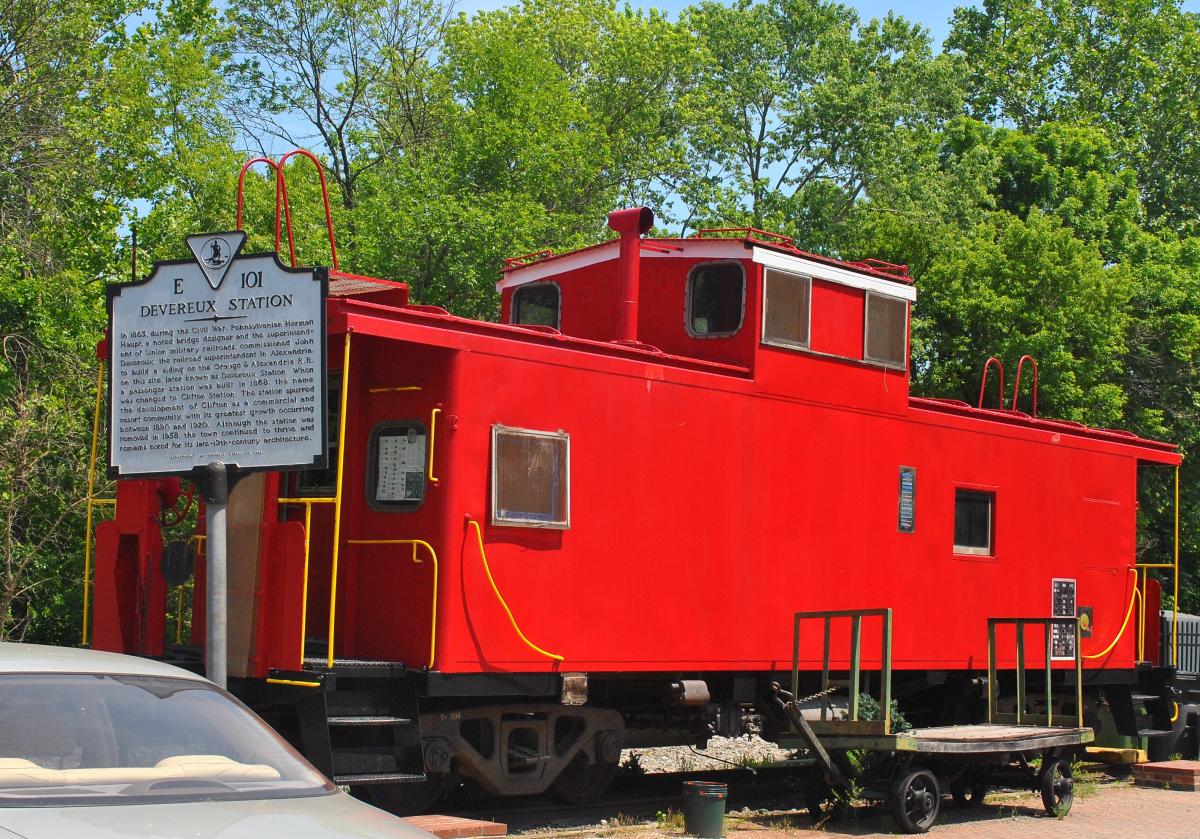 During the Civil War, Devereux Station on the Orange and Alexandria Railroad line was commissioned by the Union Army, though the name was later changed to Clifton Station. A red caboose remains today to mark the importance of the station, making it a great destination for Instagram selfies. Look for markers at Wolf Run Shoals and Sangster's Station to learn even more about Clifton during the Civil War.
There are a couple of early 1900s historic homes and churches you'll want to read the markers at, too. The Buckley House is where Jeff Arch wrote the Oscar-nominated screenplay for Sleepless in Seattle. And the Huckbill House was home to Oscar Woody, who was working (and died) on the Titanic when it sank. These Main Street homes are just two of Clifton's historic homes, all within steps of each other downtown. It makes for a great stroll.
Built in 1871, the Clifton Primitive Baptist Church is the oldest African American church in Fairfax County and a nod to the emancipated slaves that once lived in the town. The Clifton Baptist Church was built in 1910, but its one-room predecessor was a meeting place for Mosby's Rangers during the Civil War. And the Clifton Presbyterian Church built from 1870-1872 is a beautiful stone church worthy of a visit.
Main Street Musts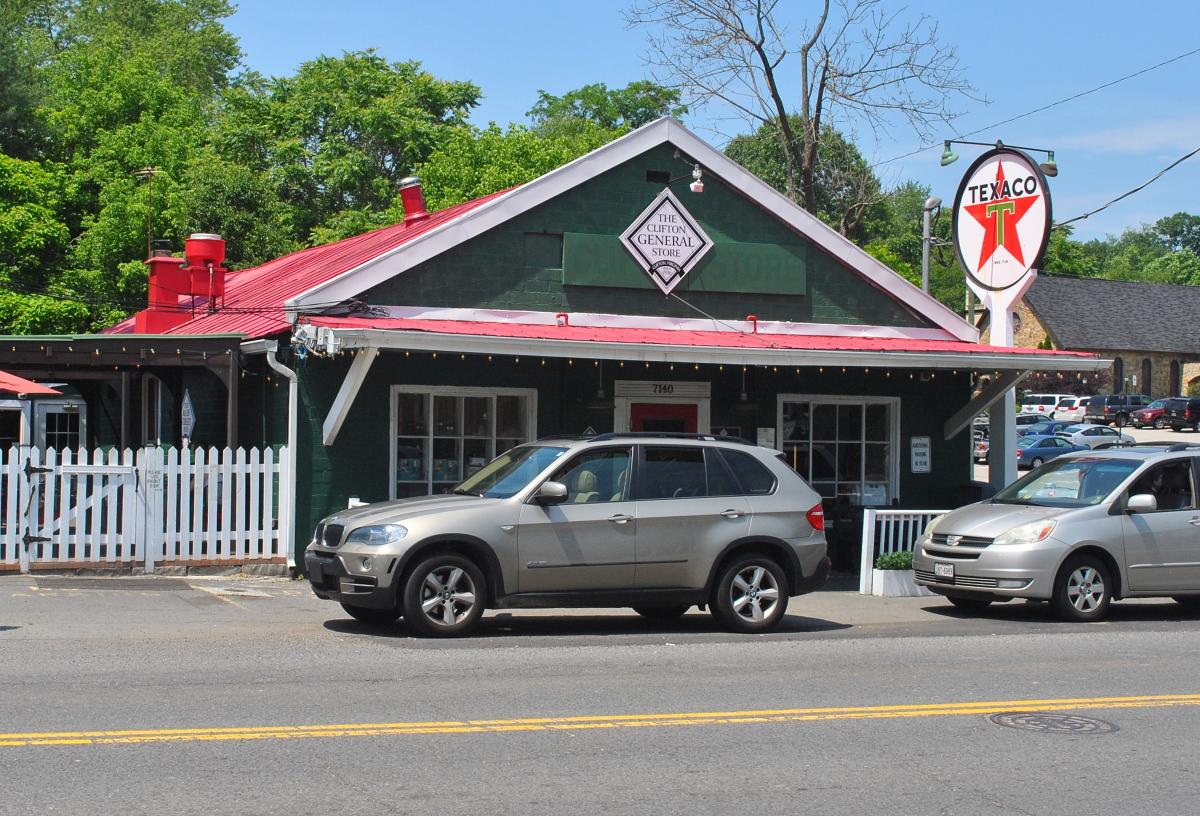 Clifton's history doesn't end with churches and homes. Many of the original 19th-century buildings still stand and have been repurposed as shops and restaurants. The historic area on and around Main Street only covers a few blocks but includes antique stores like Belle Jar Design, gift shops like Virginia Mercantile, and wine shops like The Wine Attic. An absolute must-visit is the Clifton General Store with gifts, candy, grocery items, and more.
Favorite Foodie Stops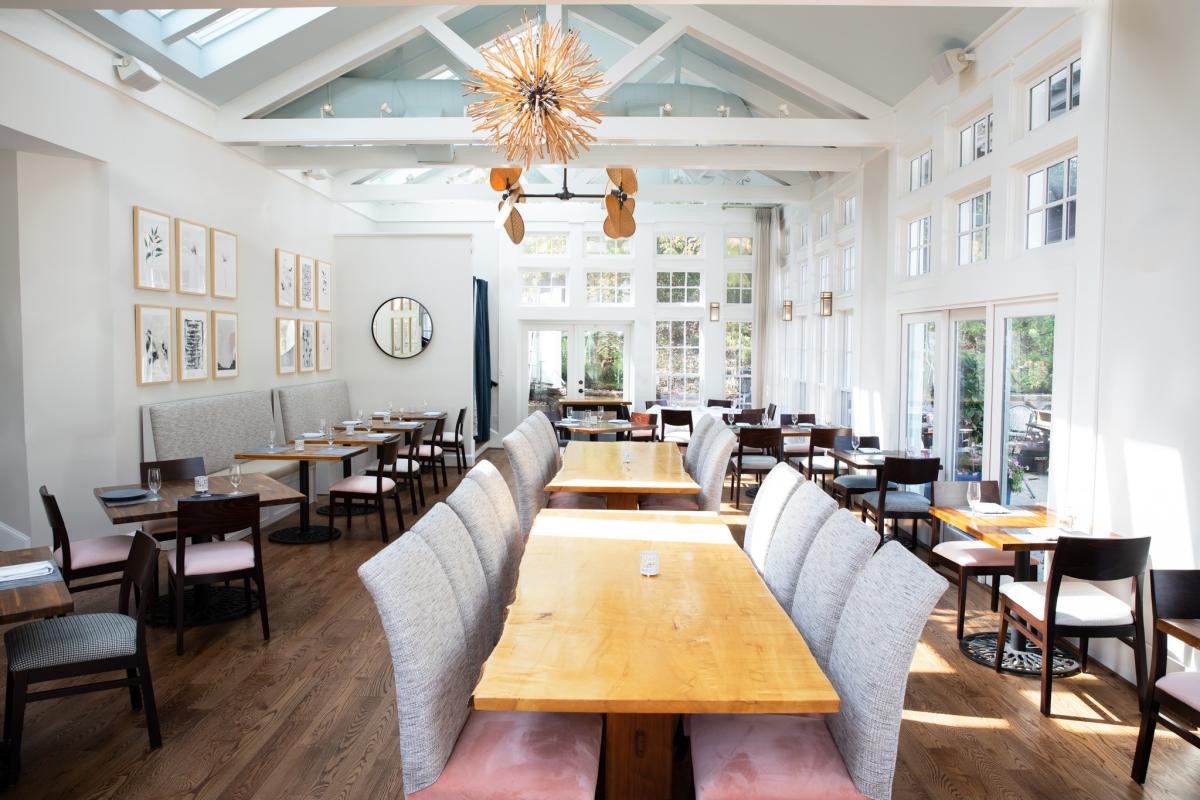 While we're on the topic of the Clifton General Store, some of the best burgers in the county can be found nestled in the back room of the Store in the beloved Main Street Pub. Nearby, the Clifton Café is a favorite for sandwiches, coffees, crepes, and snacks.
Two fine dining restaurants are in historic Main Street buildings, offering legendary bites and a charming atmosphere. Trummer's is a destination restaurant known for its upscale bistro fare. And Trattoria Villagio echoes the elegance of a Roman trattoria with handcrafted pasta and an extensive wine list.  
One of the most popular spots in the town, however, is Peterson's Ice Cream Depot. People travel from far and wide to sample their award-winning homemade ice creams.

Outdoors in the Countryside

Clifton is surrounded by green and parkland. Hop on to the nearby 17-mile Bull Run Occoquan Trail and treat yourself to a hearty hike (or horseback ride) along scenic trails that lead you past battlegrounds from the Civil and Revolutionary Wars. Another great area for hiking and horseback riding is Hemlock Overlook Regional Park. And Webb Nature Sanctuary will teach you about native flora and fauna via interpretive signs as you hike its trails.
If golfing is more your game, there are two courses in Clifton. Westfields Golf Club is Virginia's only Fred Couples Signature Golf Course. As a member of the Audubon Cooperative Sanctuary, you can expect idyllic vistas and unspoiled surroundings. Twin Lakes Golf Course offers two tree-lined courses—The Oaks Course and The Lakes Course—offering a full day of golf at a single location.
Toast to Paradise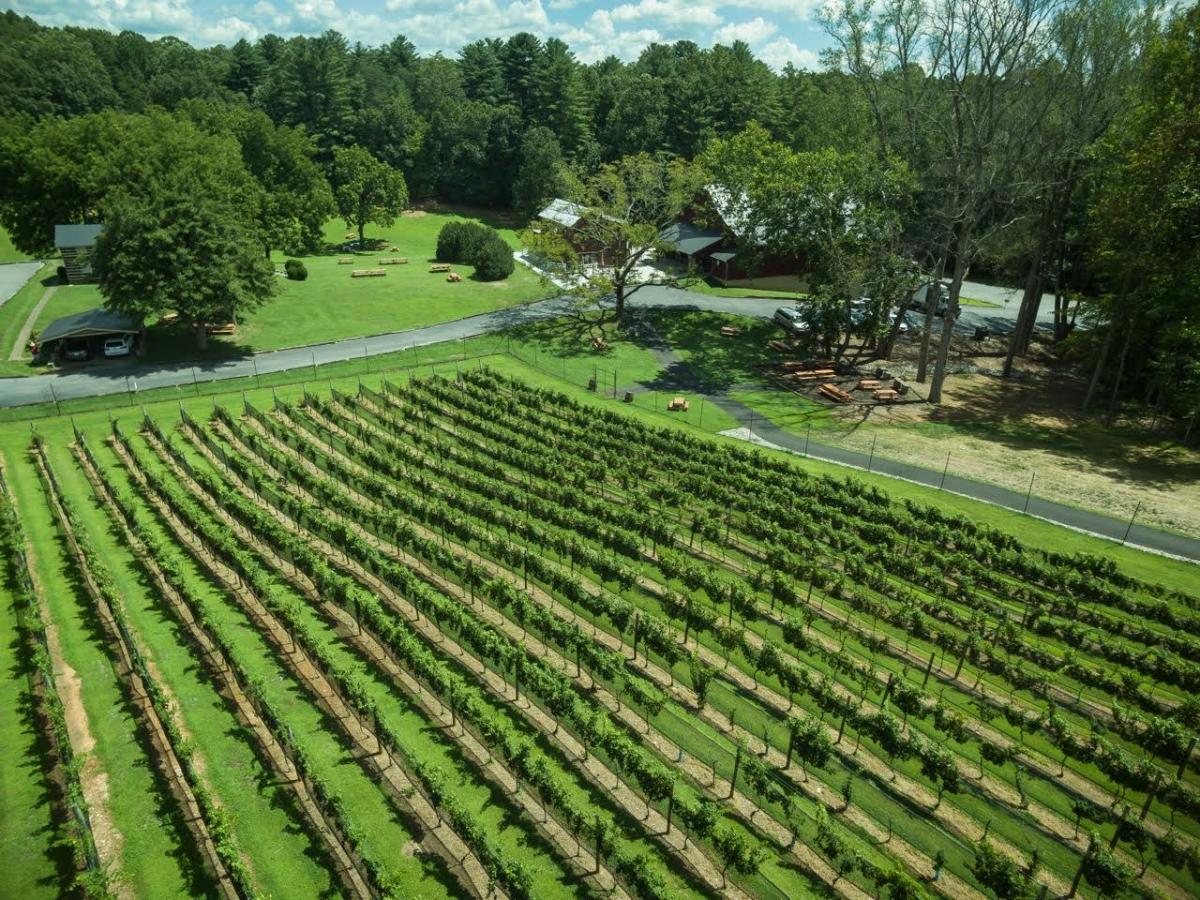 Last, but certainly not least is Clifton's Paradise Springs Winery. Named after the mineral springs that made this town a vacation resort for Washington's glitterati, the winery is now a major draw, being one of just two wineries in the county. (And while Paradise Springs was Fairfax County's first vineyard, it has also expanded to Santa Barbara, California, and coming this year to Charlottesville, VA.) Adding to the appeal of the Clifton property is an 1800s log cabin that was renovated in 1955 by a protégé of Frank Lloyd Wright.
As you can see, Clifton is utterly unique in Fairfax County and the Washington, DC area—a town seemingly lost in time, yet minutes away from a big city urban setting. Once you've visited George Washington's Mount Vernon, the Smithsonian's National Air and Space Museum Steven F. Udvar-Hazy Center, Great Falls Park, and the Workhouse Arts Center, visit Clifton for a mind-blowing peek into how truly diverse and interesting the Fairfax County experience is!