Fairfax Hotels
Fairfax County is known to be one of the best and most economical places to stay while visiting the Washington, DC area. The best thing about staying in Northern Virginia is that you're incredibly close to the nation's capital with additional access to great shopping, dining, hotels and more in Fairfax. Our area boasts great hotels to host meeting and conventions, hotels that are near the airport and even places to stay that will house your pets too! Whether you're looking for cozy or luxury, Fairfax County has a place for you. Browse our hotels by region, or search by amenities to find exactly what you're looking for. If you're looking for a deal on your next stay, visit our Hotel Deals & Packages page.
Find the Best Hotel for Your Needs by Location
Search by region using the filter below the gallery for more options!
[Unable to render content]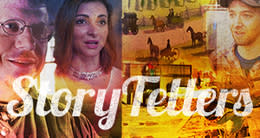 Storytellers Video Series
Every destination has a story. Meet Fairfax County's storytellers and then create your own travel story.
More