Cirque du Soleil Returns to Tysons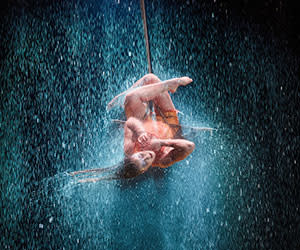 This spring, get ready for the soaring and marvelous enchantment that a Cirque du Soleil production promises. The Quebec-based acrobatic and performing arts company will bring LUZIA: A Waking Dream of Mexico to Fairfax County under the iconic Big Top tent at Lerner Town Square at Tysons II from April 12 through June17, 2018.
LUZIA  takes you to an imaginary Mexico, like in a waking dream, where light quenches the spirit and rain soothes the soul. Through a series of grand visual surprises and breathtaking acrobatic performances, LUZIA invites audiences to escape on a surrealistic journey through a sumptuous and vibrant world suspended somewhere between dreams and reality. Rich in awe-inspiring moments, LUZIA enchants by incorporating rain into acrobatic and artistic scenes -
a first for a Cirque du Soleil touring production.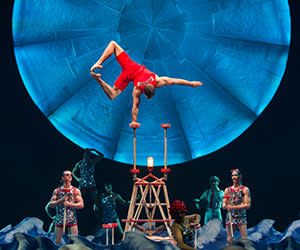 Cirque du Soleil's legendary productions, as well as the performers' incredible athleticism, keep audiences coming back for more. Don't miss your chance to see this one-of-a-kind performance in Tysons Corner, VA.  (Photos: Matt Beard / Costumes: Giovanna Buzzi / 2016 Cirque du Soleil)
EXCLUSIVE VISIT FAIRFAX OFFER: 
Save 15% on select performances of LUZIA by Cirque du Soleil, opening April 12 at Tysons II under the Big Top. Purchase tickets at CirqueduSoleil.com/LUZIA with promo code FAIRFAX. Discount is applicable on PL1, 2 and 3 seats on weekday shows.
Check out Cirque-related travel packages and dining offers below.  Stay tuned for more offers being added all spring!
---
Browse Cirque du Soleil Travel Packages & Dining Offers
Watch a Sneak Peek of the Show
Scenes from Cirque du Soleil under the Big Top