"Two weeks off of school!? What will we do with all that time?!" 
If this thought has crossed your mind for the upcoming holiday break, you're not alone. Thousands of parents everywhere are wondering how they'll keep their families entertained during winter break. Luckily, Fairfax County's a treasure trove of adventures that allow you to bond with your kids (and even let your inner child out to play!). From light shows to ice skating to day trips and more - here's our round-up of *actually* fun things to do with your family over the holiday break. 
Be Dazzled at Local Light Shows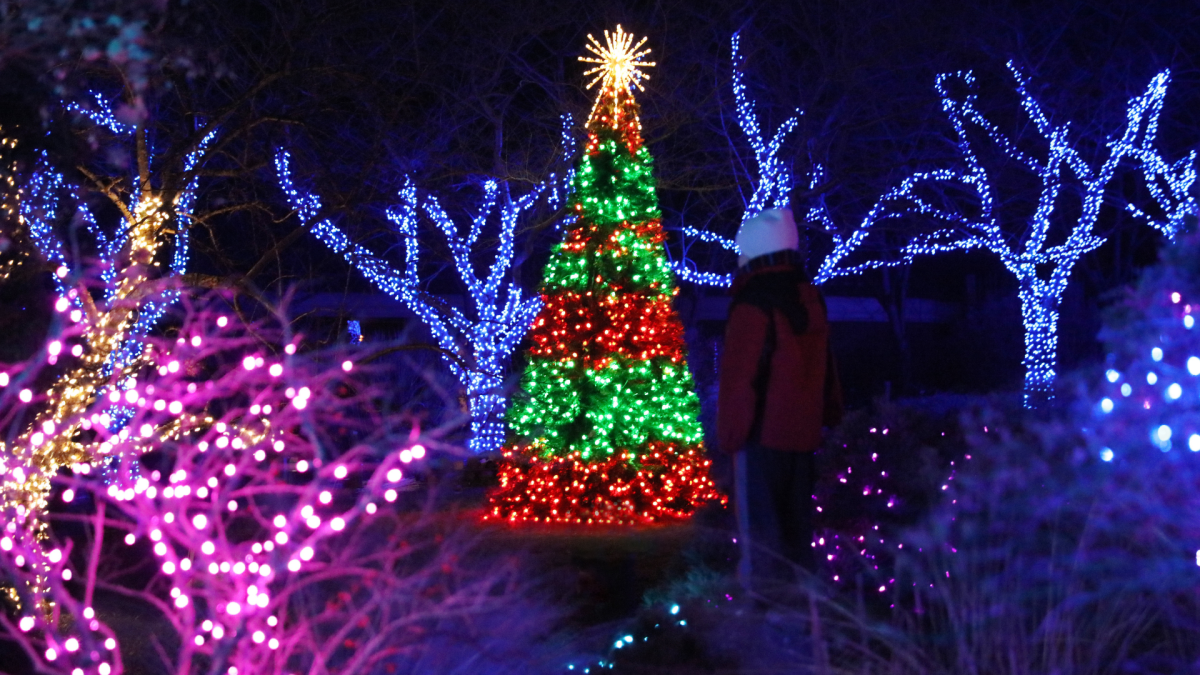 Treat your family and friends to the spectacular light shows in Fairfax County! 💡 Whether you want to walk, ride, drive or sit to take it all in - our beautiful displays will light up your life with holiday joy. See a botanical garden transformed into a winter wonderland, witness over 1,000 Chinese lanterns take over a town square, and more! Click here for our guide to Fairfax County light shows in 2023. 
Lace Up Your Skates at an Ice Rink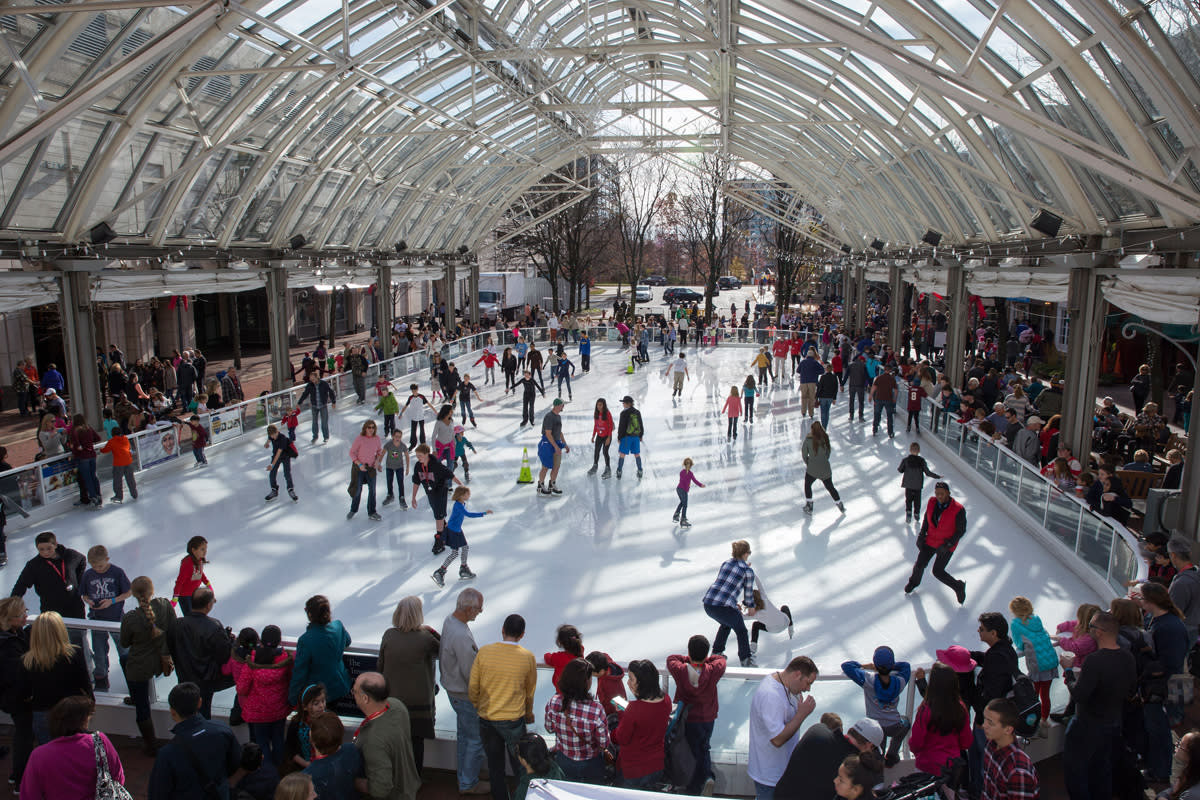 Lace up those skates and get moving at one of the area ice rinks. Reston's famed outdoor ice skating pavilion is officially open! You can also skate at Mount Vernon Ice Arena and Fairfax Ice Arena. With all the movement involved, you're bound to work up an appetite! Afterward, head to one of Fairfax County's award-winning restaurants - from saucy Korean BBQ to classic Italian fare. Click here to view our extensive list of restaurants that'll have your entire party saying "mmmm!"
Bring Textbook Learning to Real Life at Our Museums & Historic Sites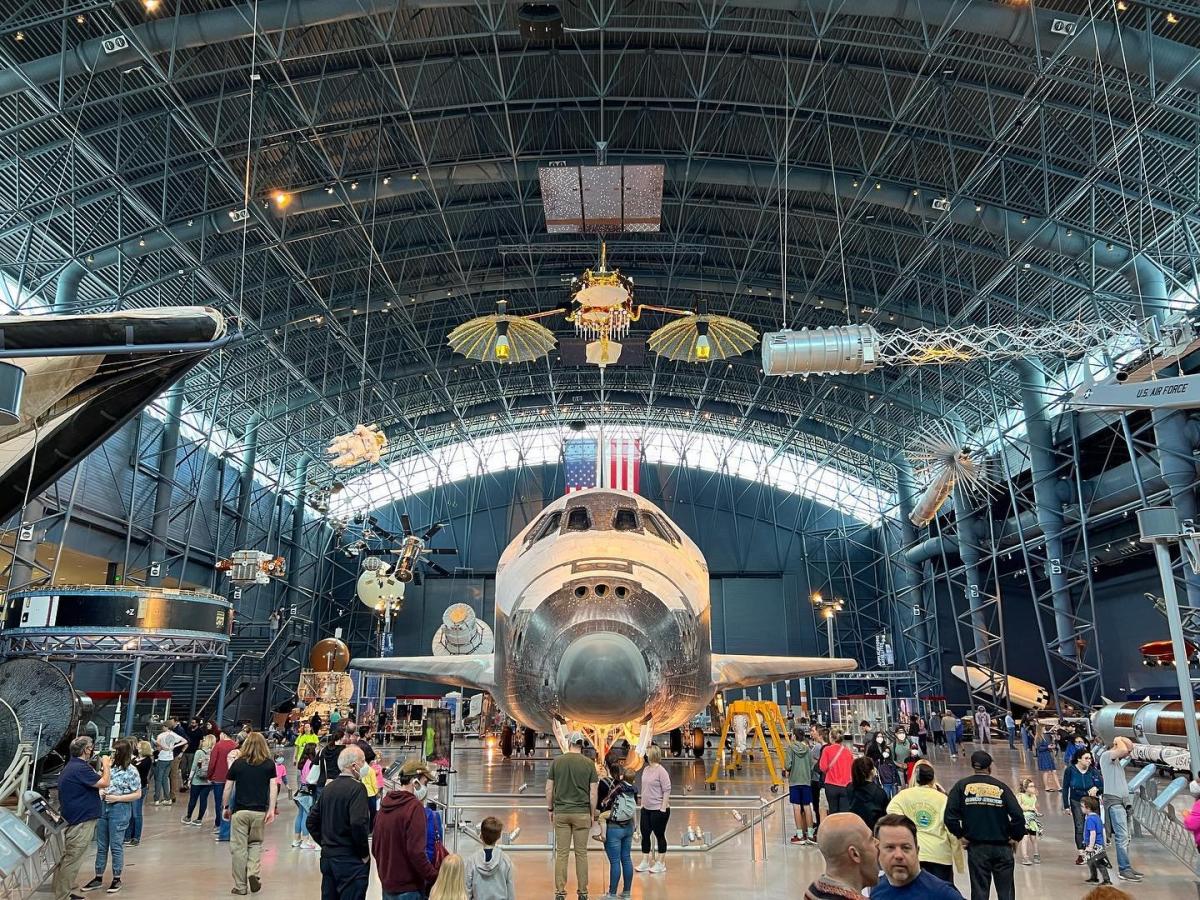 Who said that break couldn't be fun and educational? Take textbook learning to real life at our museums and historic sites. See the world's fastest jet, among thousands of other space artifacts, at the Smithsonian's National Air and Space Museum Steven F. Udvar-Hazy Center.  Browse an extensive history of Fairfax County at the Reston Museum and the Fairfax Museum. Visit the Lucy Burns Museum at The Workhouse Arts Center (formerly the Lorton Correctional Facility), which tells the story of the suffragists who were imprisoned here in 1917 for picketing at the White House fence for women's right to vote. (You can see a piece of that actual fence at the nearby Turning Point Suffragist Memorial, too.) Even see the home estate of our first Commander in Chief and walk in his footsteps at George Washington's Mount Vernon. 
Spot Santa Claus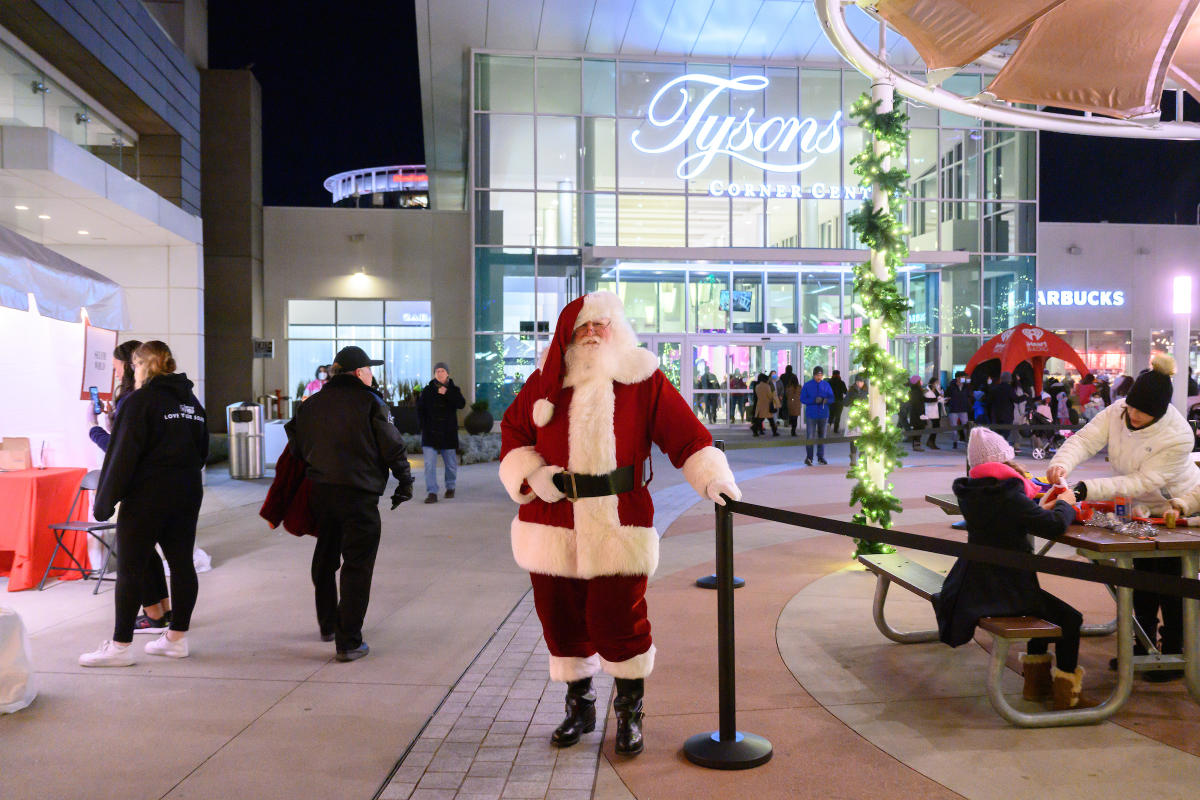 Santa can be a pretty hard fellow to track down. Luckily, the team at Visit Fairfax has some connections to the North Pole! Snag a photo opportunity and make sure he has each list for the whole family. Here's a list of local places to find the jolly man in red. 
Special Events at the Park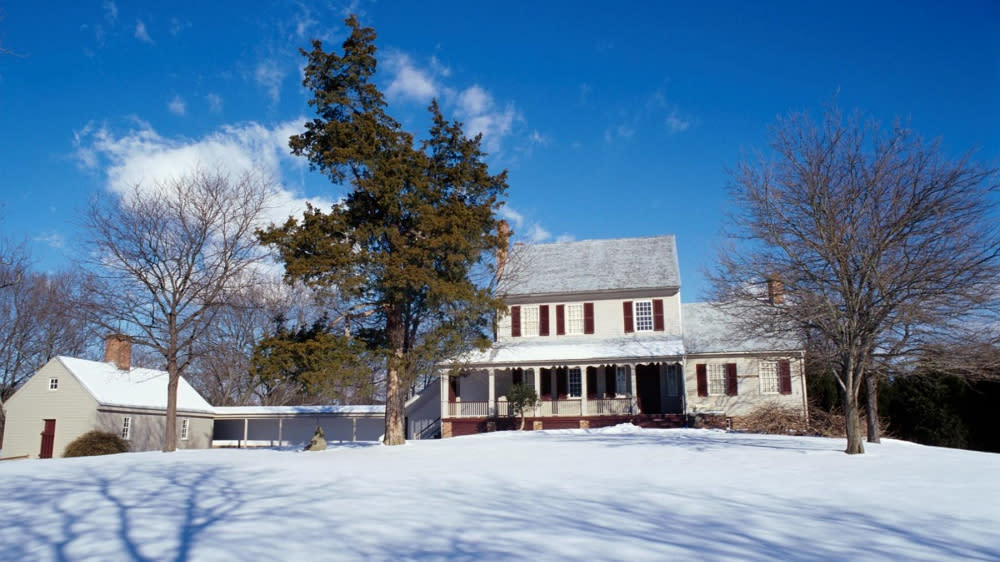 In addition to the light shows at our regional parks, there are plenty of local parks getting in on the holiday celebrations as well! Here are a few events to look forward to:
Keep tabs on other upcoming events at Fairfax County Park Authority's online calendar.
 
Make Memories as a Family with Fun & Games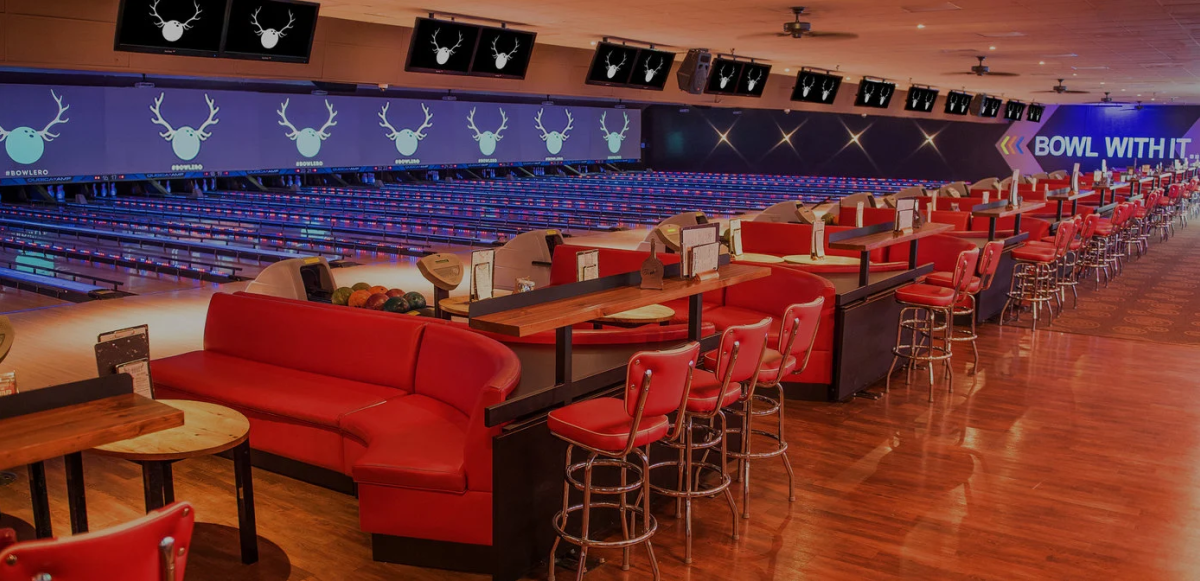 Photo courtesy Bowlero Centreville
Laser tag, virtual reality, arcade games, bowling, and more! Let the kids loose in a land designed for thrills and a little friendly competition. Fun Land of Fairfax is one of the county's newest attractions that features an arcade, virtual reality games, Tailgaters Sports Bar, and more kid-friendly activities. With locations in Annandale, Centreville, and Tysons, forget everything you thought bowling could be—and experience the kind of epic fun that only happens when you go to Bowlero. For families with older kids, consider challenging your mind at a local escape room. Here's a guide to fun and games in Fairfax County. 
See a Holiday Concert or Production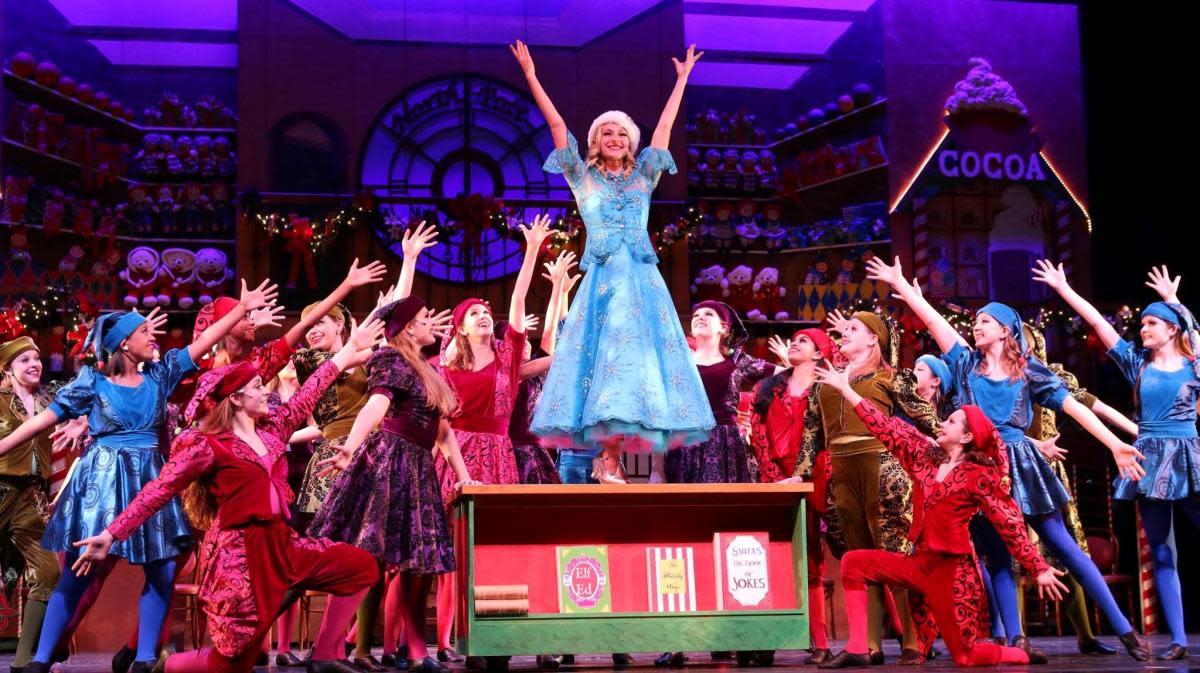 The Nutcracker, musical ensembles, Christmas carol sing-a-longs, and more! There is a variety of upcoming holiday shows in #FXVA to bring the spirit of the season to all ages! Mark your calendars and start planning your festivities with our 2022 round-up of local Christmas and Holiday Concerts.
Take a Self-Drive Tour of "Tacky" Lights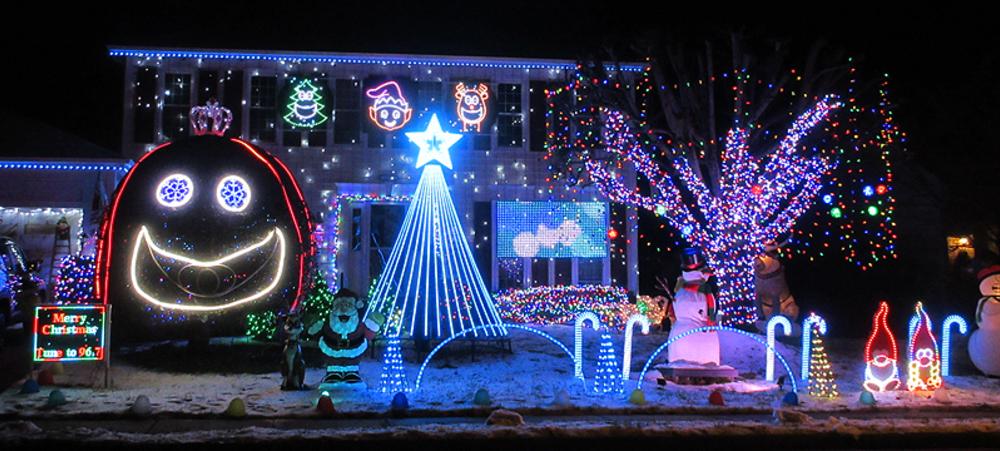 Load up the car and set your gears to "tacky!" Every year, our local residents take Deck the Halls to new heights with their over-the-top, cute, fantastical Christmas light displays. We're not just talking lights here. We're talking animatronics, projections, inflatables, and more. You're going to want to see this! Here's a guide to tacky neighborhood Christmas lights in Fairfax County. 
Take a Day Trip to Our Nation's Capital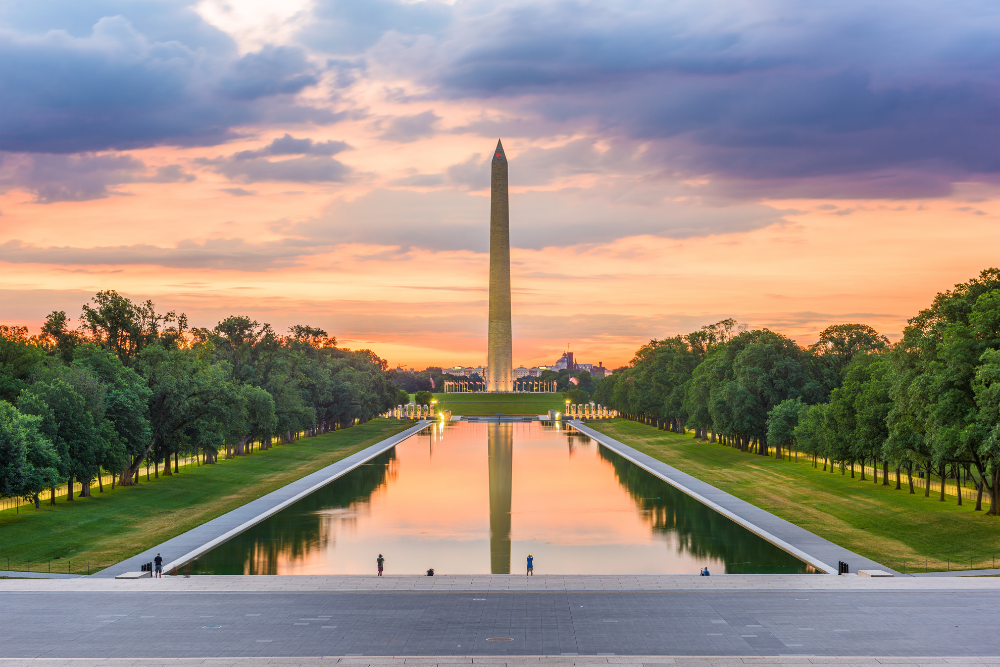 Fairfax is one of the closest neighbors to Washington, DC, making it easy to get from here to the attractions with ease (especially if you use the Metro). You'll find plenty of museums to visit including the exceptional Smithsonian museums, cultural events, dozens of monuments and memorials dedicated to legendary American leaders, and other great things to do in Washington D.C. One of the best things to do, however, is to walk the National Mall and the surrounding area to see many interesting sites in one swoop. Check out this road map for walking the National Mall. Looking for something more festive? Here are iconic D.C. holiday traditions you can't miss.
 
Enjoy DIY Activities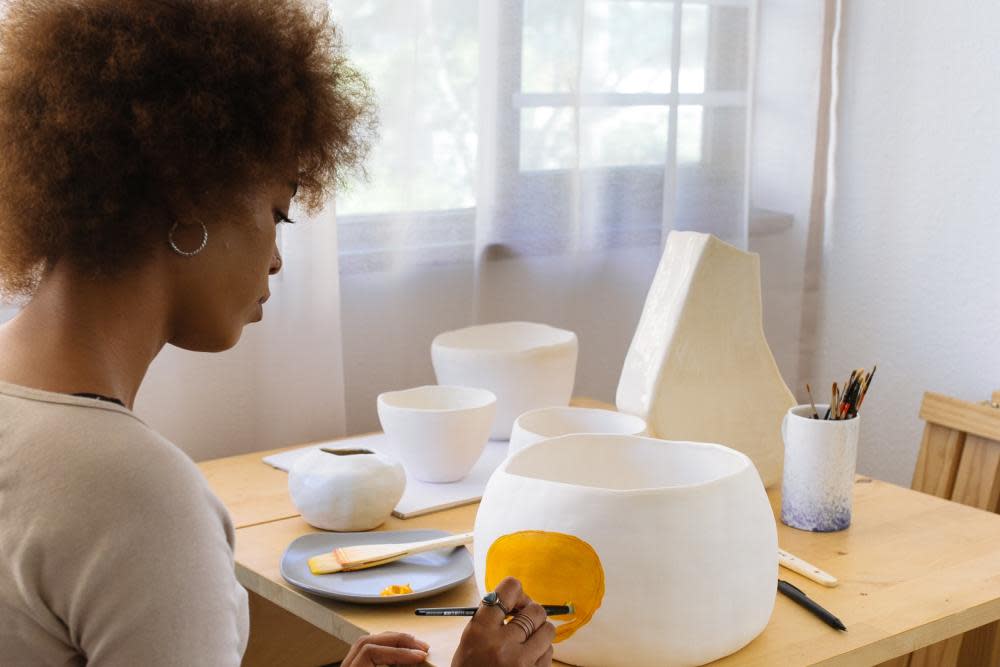 Some of the best items you'll ever own are the ones you make with your own two hands. If your kids are in their teens, consider taking them to a class to learn a new skill. Visit Clay Cafe in Chantilly or Kiln & Co. in the Town of Vienna to paint your own pottery piece - they will glaze and fire it for you to take home! Or, choose your favorite "vessel" and fragrance as an enthusiastic instructor leads you through the candle-pouring process at Paddywax Candle Studio in Reston Town Center. Or, unleash your inner Picasso as you paint with the guidance of a tutorial from a professional artist at Muse Paintbar in Mosaic. Whatever you choose, the whole family will have made something special to keep! 
Bored in Fairfax County this holiday break? Not possible! With these adventures, your family will make amazing memories and time will fly by. Be sure to tag us in the photos of your fun using #FXVA and @VisitFairfax!