They asked, you answered! Northern Virginia Magazine has officially released the Best of NoVA 2021, with their readers crowning several Fairfax County businesses as the best-of-the-best in these different food categories. These are just a sampling, so put your eating pants on, and visit these fan favorites! 
 
Al Fresco Dining
Photo Courtesy Kalypso's Sports Tavern
Winner: Kalypso's Sports Tavern
Reston
Perched on the edge of historic Lake Anne, Kalypso's Sports Tavern serves up Greek, Italian and American favorites seven days a week. With the most square footage on the plaza, the restaurant offers a variety of atmospheres – sports bar, cocktail lounge, traditional white linen restaurant, and scenic lakefront dining. 
Runner-Up: Trattoria Villagio
Clifton
Trattoria Villagio combines the elegance of an Italian trattoria with the fun of a bustling Italian train station. Modeled to look like an Italian train station, Villagio, meaning "village" in Italian, is located on historic Main Street, in the old Buckley Brothers' store (built circa 1900), just steps away from the active Norfolk-Southern rail line.
Bakeries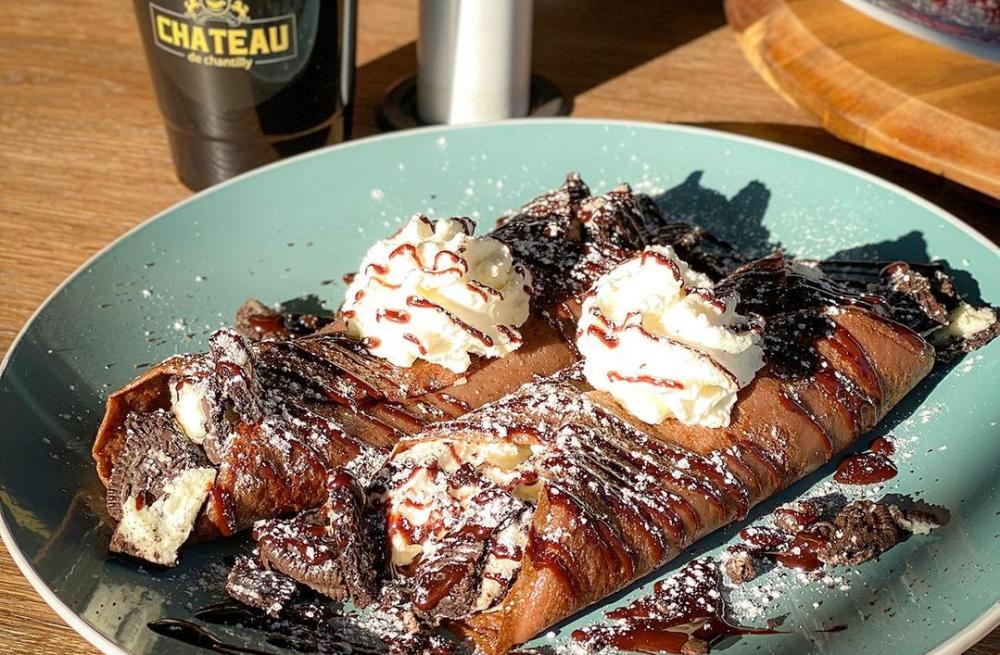 Photo Courtesy Chateau de Chantilly
Winner: Bakeshop
Falls Church
Friendly. Authentic. Worth the calories. You're bound to satisfy your sweet tooth at Bakeshop, where imaginative concoctions such as "Oreos in a Blanket" and "PBNutella Pie" populate their expansive menu. 
Editors Choice: Chateau de Chantilly 
Chantilly
Thick-cut French Toast, strawberry creme crepes, handcrafted espresso beverages, and more. Chateau de Chantilly is a beloved bakery and cafe offering an expansive menu of sweet treats and drinks among a beautifully decorated cozy space. 
Breakfast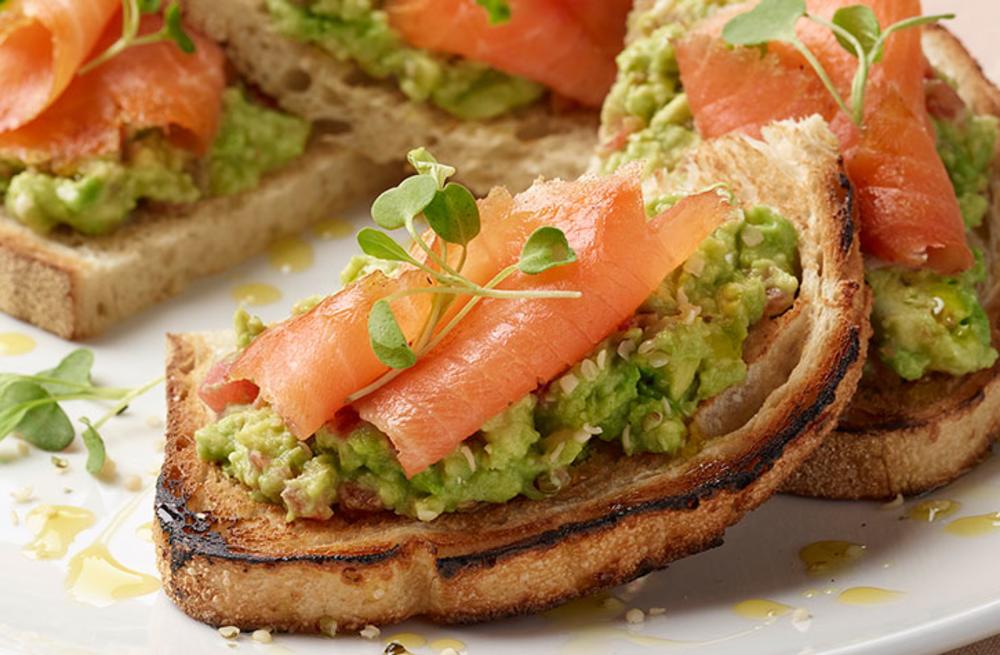 Photo Courtesy Silver Diner
Winner: Founding Farmers
Tysons & Reston
Founding Farmers Tysons and Founding Farmers Reston both offer farm-fresh food, infused with the culinary traditions of Virginia. With an emphasis and focus on cooking from scratch, ingredients are sourced sustainably from near and far and served up in a modern farmhouse setting. 
Runner-Up: Silver Diner
Multiple Locations
Nothing says nostalgia like the checkered floors, neon lights, and table-top jukeboxes at Silver Diner. Of course, the restaurant serves up classic diner breakfasts, but there's so much more. The Silver Diner also offers contemporary selections such as Old Bay Benedict and Bruschetta & Eggs. 
#FXVA Locations: Merrifield | Reston | Springfield | Fair Lakes | Tysons
Brunch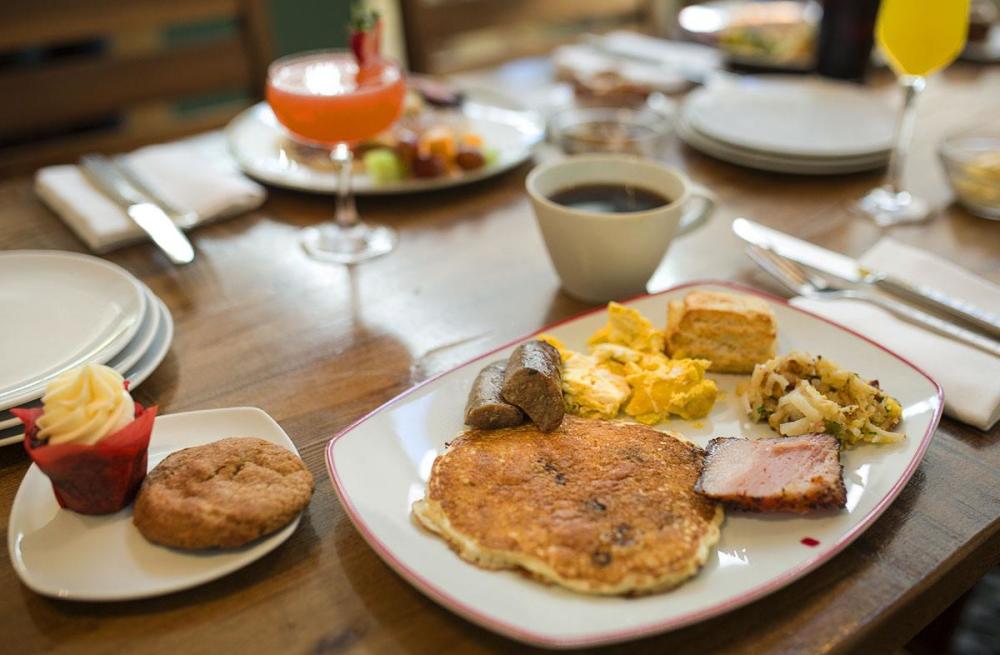 Photo Courtesy Founding Farmers
Winner: Founding Farmers
Tysons & Reston
Making their second appearance on the list, Founding Farmers Tysons and Founding Farmers Reston serve a decadent Farmers Market Brunch every Saturday and Sunday. Enjoy Southern classics such as fried green tomatoes and gravy and biscuits, among tasty brunch cocktails. 
Burgers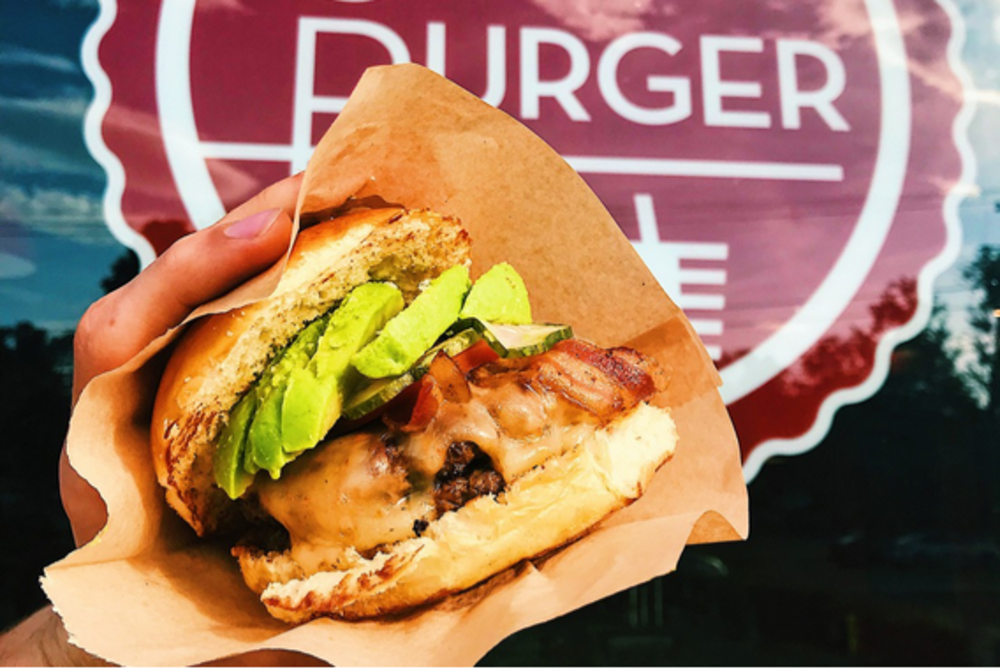 Photo Courtesy of Social Burger
Winner: Social Burger
Vienna
Single patties. Double patties. Blackbean patties. Fried chicken patties. Turkey patties. Patties galore! All-natural, local, free of hormones, and dry-aged. Social Burger is a family-owned restaurant that proudly supports the Vienna community. 
Runner-Up: Five Guys
Multiple
With more than 250,000 ways to customize your burger and more than 1,000 milkshake combinations, Five Guys is a burger lover's paradise. Don't forget to grab a side of their perfectly-seasoned Cajun Fries to complete your meal! 
FXVA Locations: Fairfax | Centreville | Burke | Springfield + more
Butcher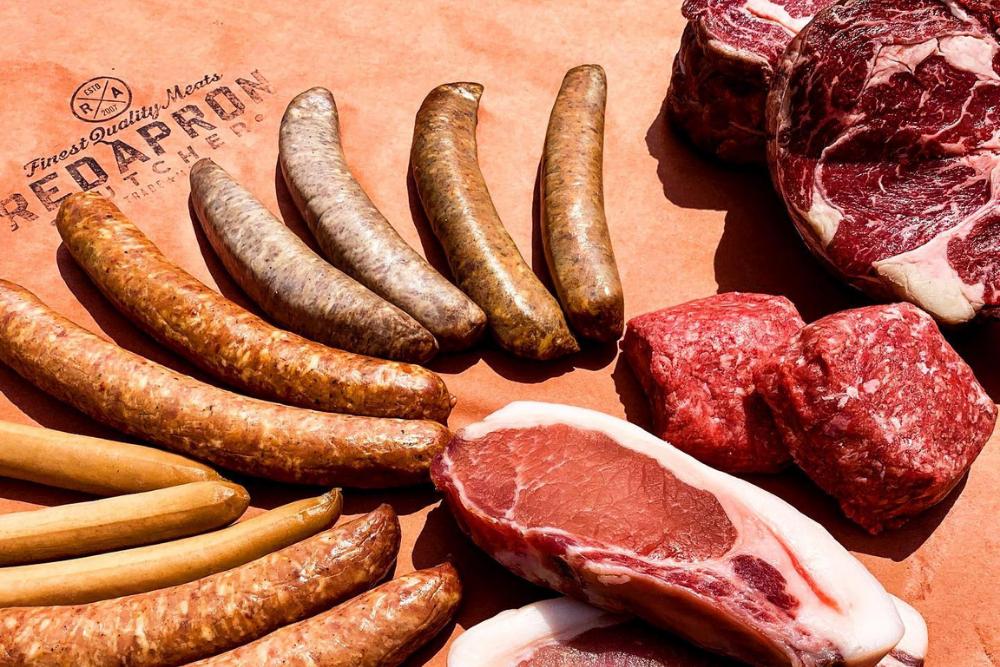 Photo Courtesy Red Apron Butcher
Winner: The Organic Butcher of McLean
McLean
Modeled after the old-fashioned English butcher shops, The Organic Butcher is a full-service, traditional butcher shop. Indulge in boutique wines, artisan cheese, unique grocery items, and sustainably sourced meat and poultry. 
Runner-Up: Red Apron Butcher
Merrifield
Claiming the Runner-Up title in the Butcher category is Red Apron Butcher, located in the popular Mosaic urban village. They pride themselves on redefining the American butcher shop with a healthy dose of fearless innovation and high-quality meats from Chef Nate Anda.
Chinese
Photo Courtesy Peking Gourmet Inn
Winner: Peking Gourmet Inn
Falls Church
Peking Gourmet Inn upholds the tradition started by its founder, Mr. Eddie Tsui, striving to ensure delicious and authentic Northern Chinese cuisine. More than just a name, the restaurant's Peking Duck is a showstopper, crafted with homegrown jumbo spring onions, accompanied by an original hoisin sauce, and handcrafted pancakes. The restaurant's food has attracted the likes of Colin Powell, President George W. Bush, John Travolta, and more. 
Date Night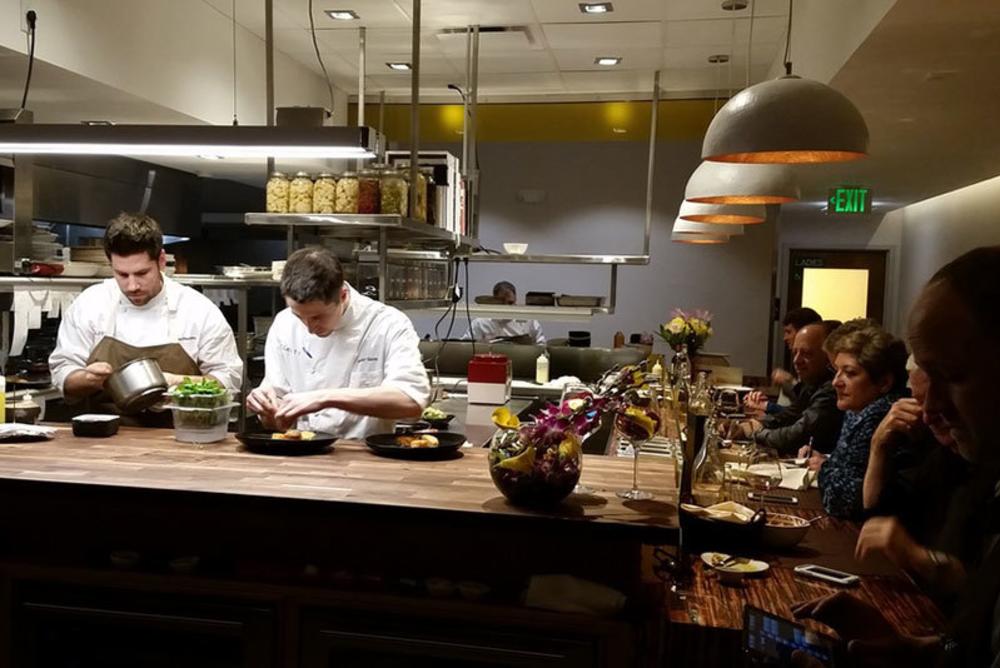 Photo Courtesy Clarity Vienna
Winner: Clarity
Vienna
Located in the Town of Vienna, Clarity is a creative American bistro with an ever-changing menu. The 70-seat main dining room faces the open exhibition kitchen and a 12-seat bar. Framing the kitchen is Chef Jon's first-come-first-served 8-seat "Kitchen Counter" where you are right in the middle of all the action. 
For the full run-down of Best of NoVa food spots, check out Northern Virginia Magazine's full list of winners. What food spots would you add to the "Best of Fairfax County" list for 2021? Sound off in the comments below! Don't forget to tag us in all of your delicious adventures on social media using #FXVA for a chance to be featured across our social channels!