This is part 4 of our guest blog series exploring Fairfax County's craft brew scene. Read part 1 here and read part 2 here and read part 3 here. 
We wrap up our tour of Fairfax County's incredible craft brewing scene with a visit this month to Settle Down Easy Brewing Company in Merrifield and Fair Winds Brewing Company in Lorton.  It's been an honor to share this journey with you the last few months and a great honor to meet the incredible brewers that produce such delicious beer in our county. Read on, but more importantly, grab yourself a #LocallyPoured Fairfax County Brewery Field Guide and pay a visit - a cold pint and a great story are right around every corner!

Settle Down Easy Brewing Company
Settle Down Easy Brewing Company in Merrifield is the kind of spot that is bright, welcoming, and completely unpretentious – a place you can catch up with friends, deprogram from the rush of everyday life, and take it easy. I spent a delightfully laid-back evening and shared a few excellent beers with co-owners Frank Kuhns and Jimmy Boykin to learn more about this cozy neighborhood gem nestled just off Route 29.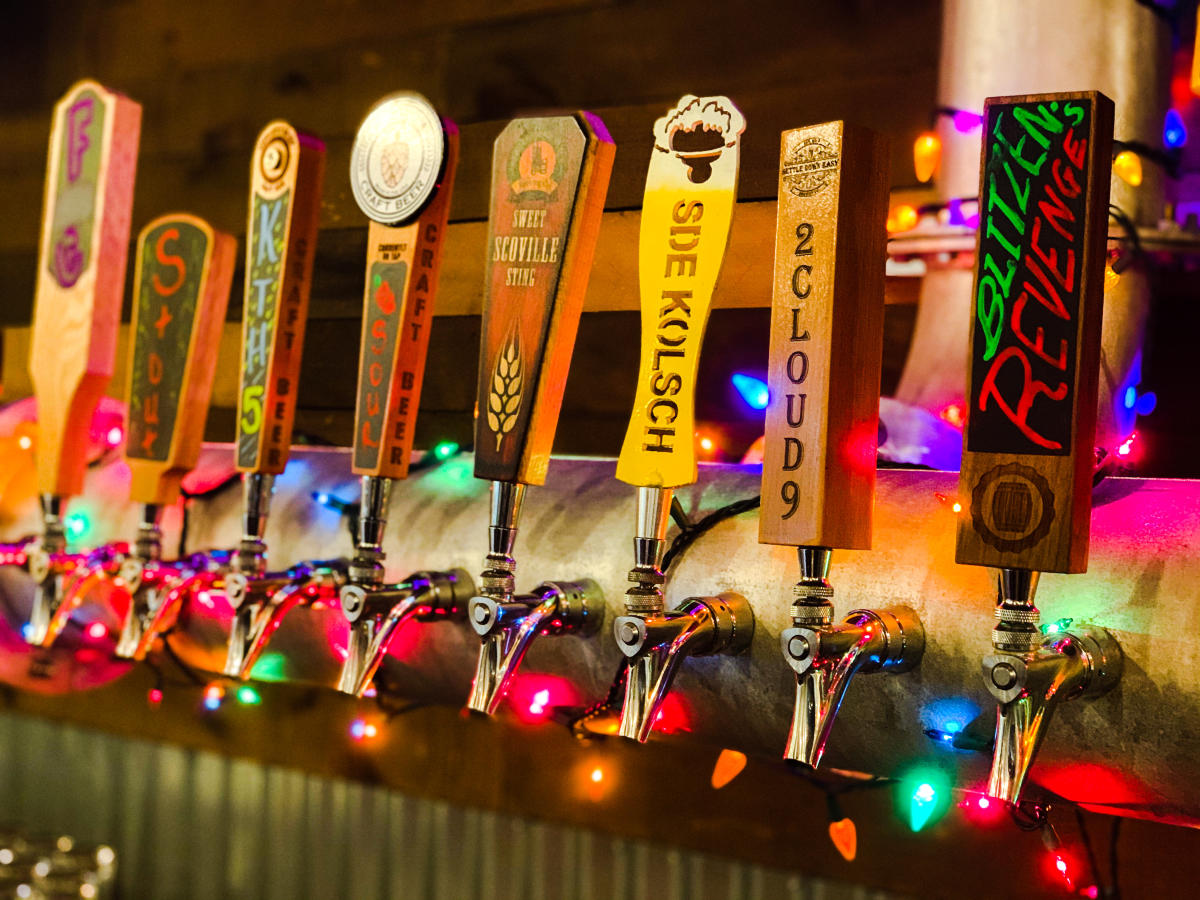 Frank was tending bar when I walked in and greeted me with a smile and a sample of their incredibly crisp and citrusy Cold Snap Norwegian IPA. This beer is brewed with the famously temperamental Norwegian Kveik yeast, which, when handled correctly, produces a dazzling array of citrus and stone fruit flavors. The near-perfect balance of subtle fruitiness and bitter hops in this beer gave me an immediate indication that Settle Down Easy is serious about quality beer. And seriously good at making it. 
Frank, Jimmy, and their partner Chip Derth started their brewing journey as avid homebrewers. In fact, several of the brews on their current tap list, including both the No. 1 Dry Hopped Kolsch and the Sweet Scoville Sting Honey Jalapeno Ale, are direct descendants of their early recipes. After perfecting these and other recipes over the course of many years and collaborating with fellow local brewers, they scaled up and eventually opened Settle Down Easy Brewing in November 2018.
The space they chose is a former bike shop with a welcoming design, featuring a five-barrel production system integrated into an open concept approach. The tables and bar are crafted from beautiful reclaimed hardwood from a fallen tree in Frank's yard and stained a very warm and inviting shade. There is also a spectacular open gate between the bar area and the brewery with a life-sized metal rendition of the brewery's logo - walk through it to see head brewer Henry Jager work his magic!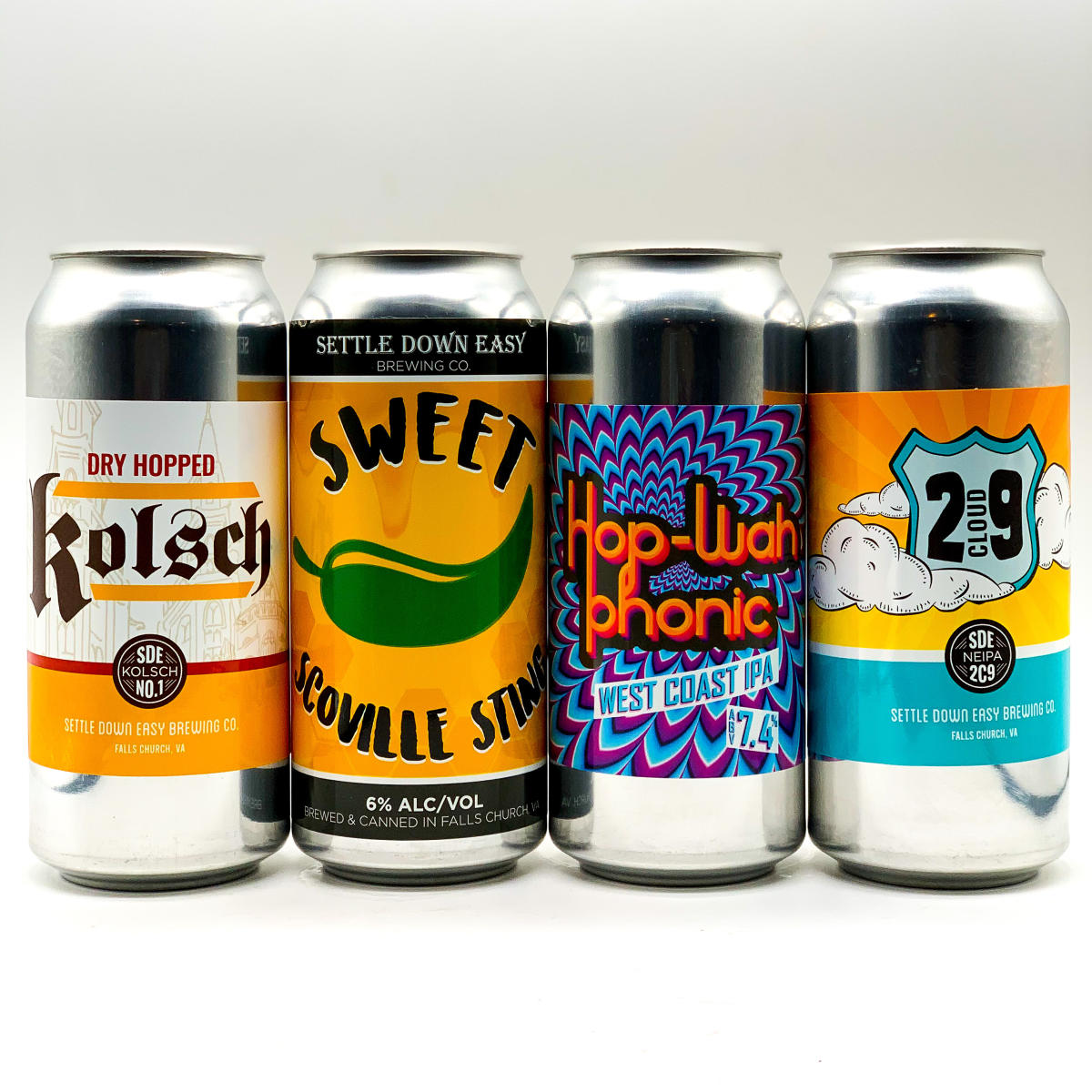 Henry's creations are delicious, and there is a beer for everyone at Settle Down Easy. If your tastes are traditional, try the exceptionally good Kolsch, which features enhanced aromatics from additional dry hopping using Tettnanger and Hersbrucker hops. Le Grand Chocolat Imperial Milk Stout is also very well done, with dancing notes of chocolate, cocoa, bourbon, and vanilla. Are you into trendier beers? You cannot go wrong with the Mango Smoothie NEIPA, a smooth milkshake with deliciously layered tropical and hoppy notes.
So, come on in and settle down. Take it easy. Enjoy an excellent pint or two and make a friend at this incredibly laid-back neighborhood brewery. There is something fun going on almost every night, including open mic Tuesday, trivia Wednesday, and live music Thursdays (and the first Saturday of every month). You can even grab a taco from the in-house El Tio Taco Stand. Check out the amazing benefits of the Privy Council loyalty club too. 

Fair Winds Brewing Company
One of the most impressive chapters of Fairfax County brewing lore is perched on the southeastern tip of our county in Lorton. Welcome to Fair Winds Brewing Company, a local powerhouse that has been producing solid and delicious beers for almost 5 years. 
Co-owner and Master Brewer Charlie Buettner has been an integral part of the local craft brewing scene since its infancy. He previously worked as the head brewer at the now-closed Mad Fox Brewing Company in the City of Falls Church and was responsible for creating some of their classic and beloved brews, like the Orange Whip IPA. After leaving Mad Fox in 2015, he set his sights on new challenges and soon thereafter helped to open Fair Winds, which owes its distinctive nautical theme to one of its co-founders being a retired Coast Guard veteran.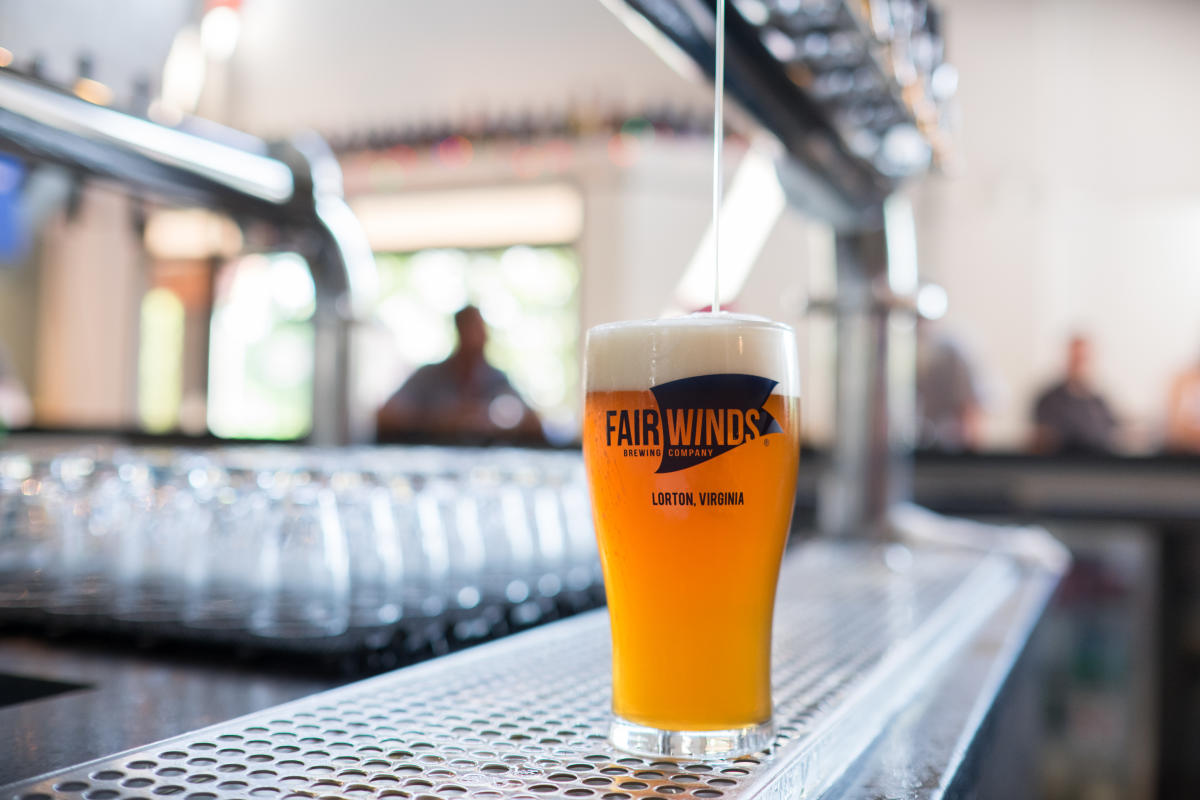 Image courtesy Fair Winds Brewing Co.
There is nothing small about Fair Winds Brewing Company. Its 30-barrel brewhouse is impressive for a local brewery and its aggressive distribution strategy has resulted in its beer being one of the most widely available local craft offerings at regional retailers and restaurants. You are likely familiar with their excellent flagships like Howling Gale IPA, an explosive tropical and citrus delight that is double dry-hopped with Simcoe Mosaic and Citra hops and the delicious Quayside Kolsch, brewed to style with pilsner and Munich malts and several noble hops varietals. For a seasonal treat, try the Blackened Seas Robust Porter with black cherries. This dark delight is brewed from caramel, chocolate, and black malts and has decadent candy-like notes from the addition of black cherries. The Dank and Stormy Imperial IPA is a hophead delight coming in at 90 IBU with generous Citra and Simcoe dry hopping to bring out some spectacular floral and citrus aromas.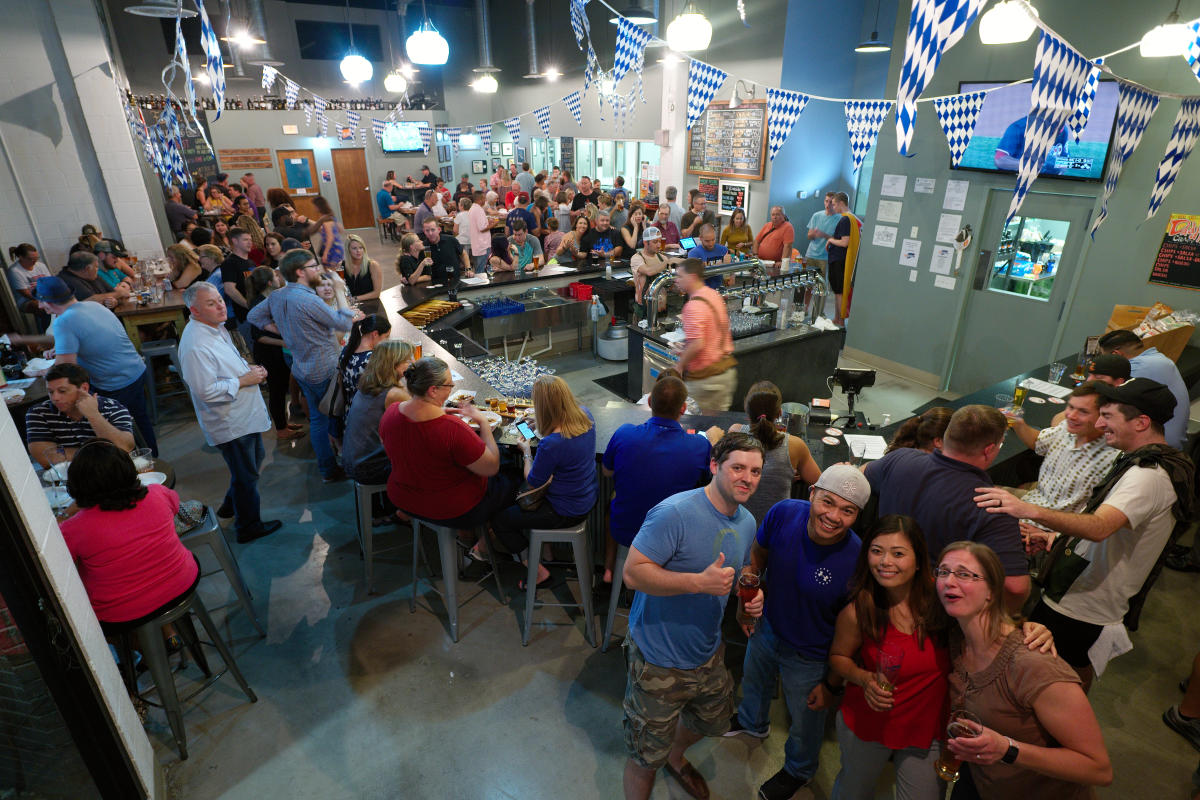 Image courtesy Fair Winds Brewing Co.
The brewery is close to I-95 and is an exceptionally welcome oasis from the DC area's legendary traffic - but it is also a great place to visit anytime for an excellent craft beer experience. For example, stop by on a Saturday to pair that amazing Quayside Kolsch with delicious BBQ from Natural Red BBQ's food truck. 
As Charlie said, "We are sort of at the end of the beer world in Fairfax. Any further south and we'd fall off the edge." Maybe so, but the beer is delicious, and the taproom is bustling and friendly. So venture south, my friends, and enjoy a pint or two on the edge of the county brewing world! Doesn't that sound like a great beer adventure just waiting to happen?

Thanks for joining us on this guest blog series about Fairfax County Breweries. Visit FXVA.com/beer for more information on these taprooms, including how to pick up your official Fairfax County Brewery Field Guide and what tour companies can do the driving. Cheers!
*This is Part 4 in a series highlighting the Fairfax County Craft Brew scene – read part 1 here and part 2 here and part 3 here; copy and photos provided by guest blogger Brian Hennighausen of Brewscapes.org except where otherwise noted.*