In a year that has hit the hospitality industry particularly hard, we are all looking for ways to support our favorite local restaurants and more importantly, the people and families behind them.
Since covid-19 made its unwelcome arrival in the spring, we've seen restaurants pivot operations to catering and carry-out only, adapt by creating in-house grocery and marketplace initiatives, find creative ways of taking advanced, contactless orders, and expand their outdoor dining operations to include parking lot patios, socially-distanced seating arrangements, and tented outdoor spaces. And even more incredibly, in a time they themselves were hurting, they still found ways to give back to healthcare personnel, first responders, and families in need.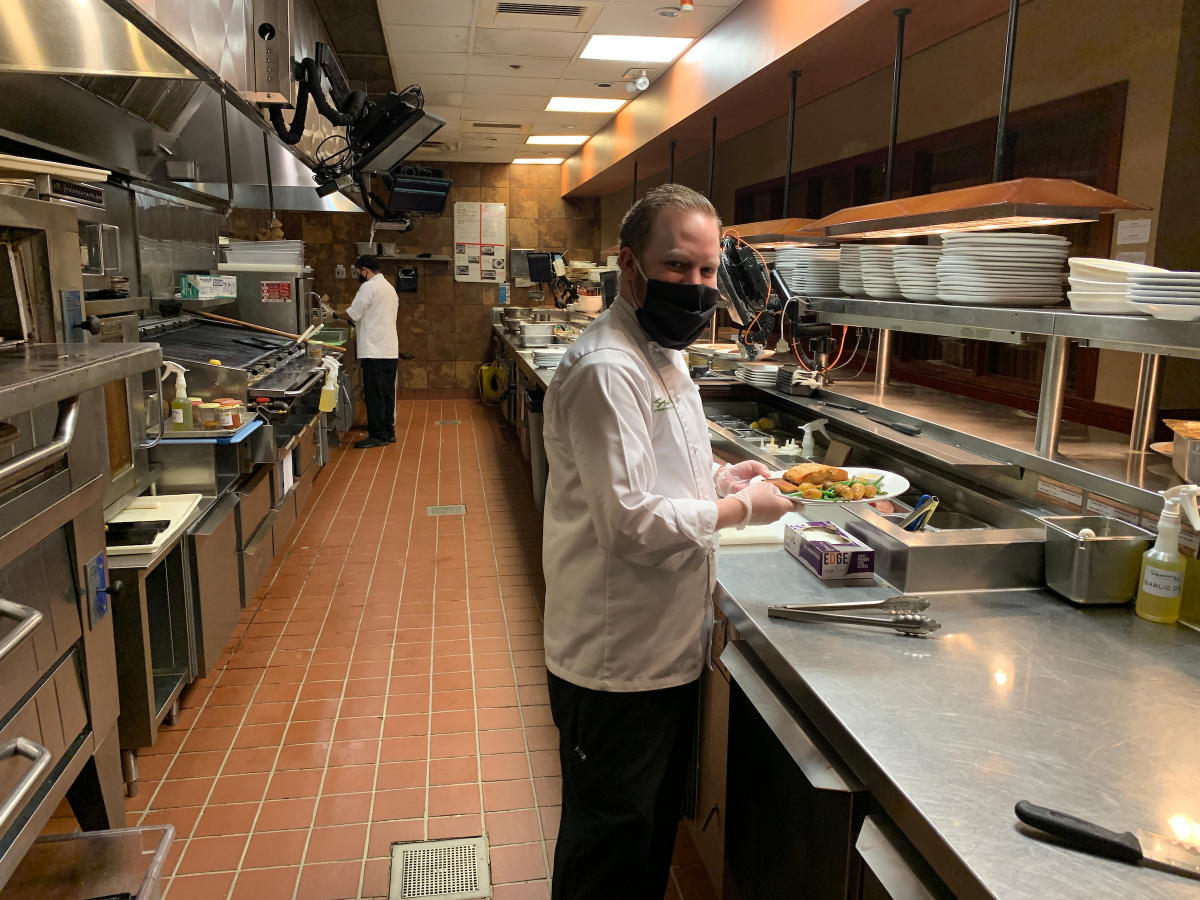 For example, Dane Scott, the Managing Partner of Seasons 52 at Tysons Corner Center and a two-decade veteran of the restaurant industry, tells us that he and his team immediately started packing up food and supplies to ship out to local food banks who were starting to see a surge in demand.
Other restaurant groups, including Neighborhood Restaurant Group and Great American Restaurants, created fundraising efforts to help support their employees, many of whom were laid off or furloughed. Great American Restaurants additionally created a community kitchen to prepare and distribute meals to those who are food insecure throughout the greater community – the public can add extra meals (that feed up to 100!) to any online takeout order.
Now, as we enter the colder months, our restaurants will still need our support. While we anticipate that many restaurants will find creative ways to pivot yet again, perhaps equipping their outdoor spaces with heaters and tents or offering curbside and delivery options not typically available, we all want to ensure that they can continue to operate throughout this challenging year.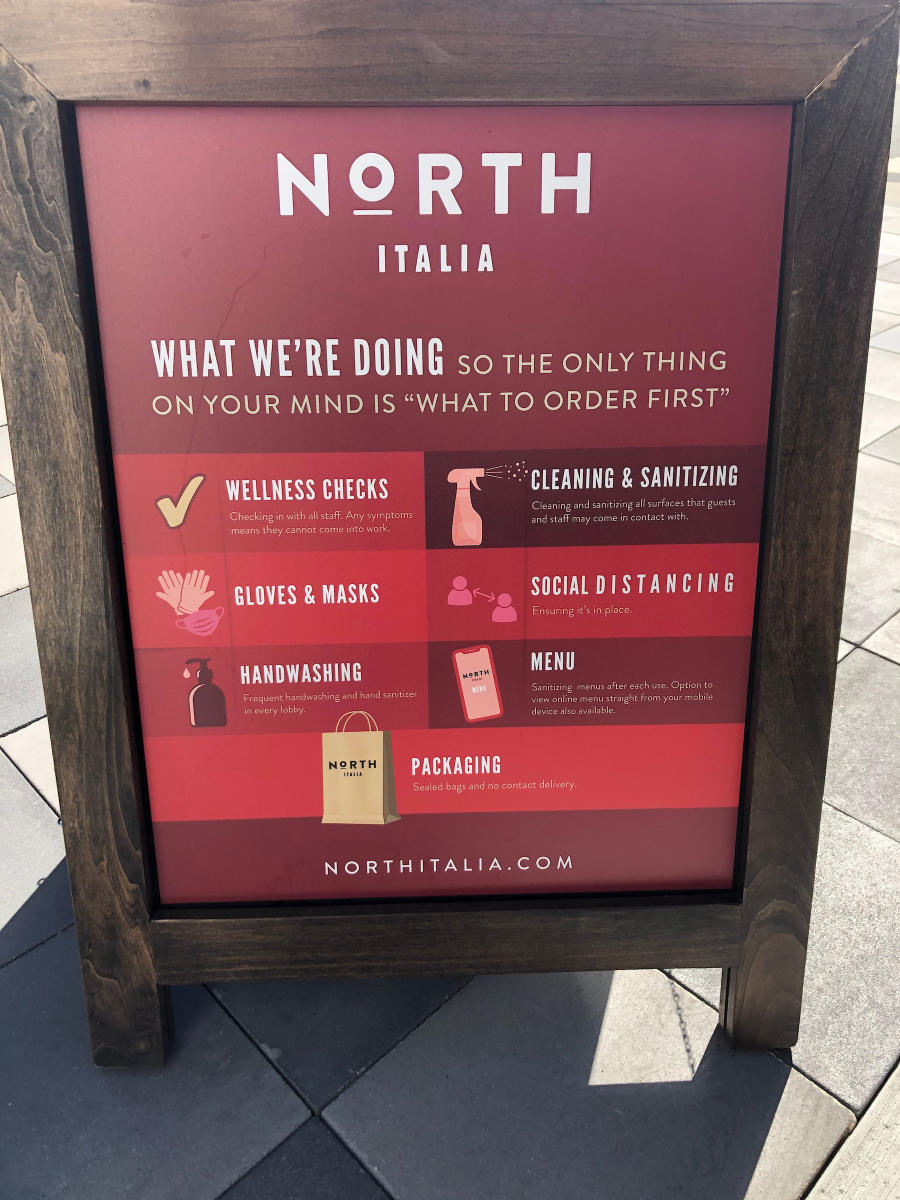 Many restaurants have refreshed their health and safety protocols, from social-distance-friendly spacing arrangements to increased sanitation efforts and/or disposable table products like menus or napkins. Shannon DeJohn, group sales manager at the Tysons location of Fogo de Chão (a destination dining favorite for special events and occasions), says her company has put together 12 Safety Promises to Guests, designed to go beyond the standard CDC recommended measures.
Some area organizations are also utilizing this time to put together special dining initiatives. Many are familiar with DC's famed Restaurant Week, which returned this past August and will again in January; and now other areas of the region are getting in on the fun.
Debuting October 12, Tysons Restaurant Week will see more than 15 restaurants join together to offer special 3-course prix fixe lunch and dinner menus that will be available for both dine-in AND carry-out service. Organized by the Tysons Regional Chamber of Commerce, the weeklong celebration of great food and community support will run October 12 through 18.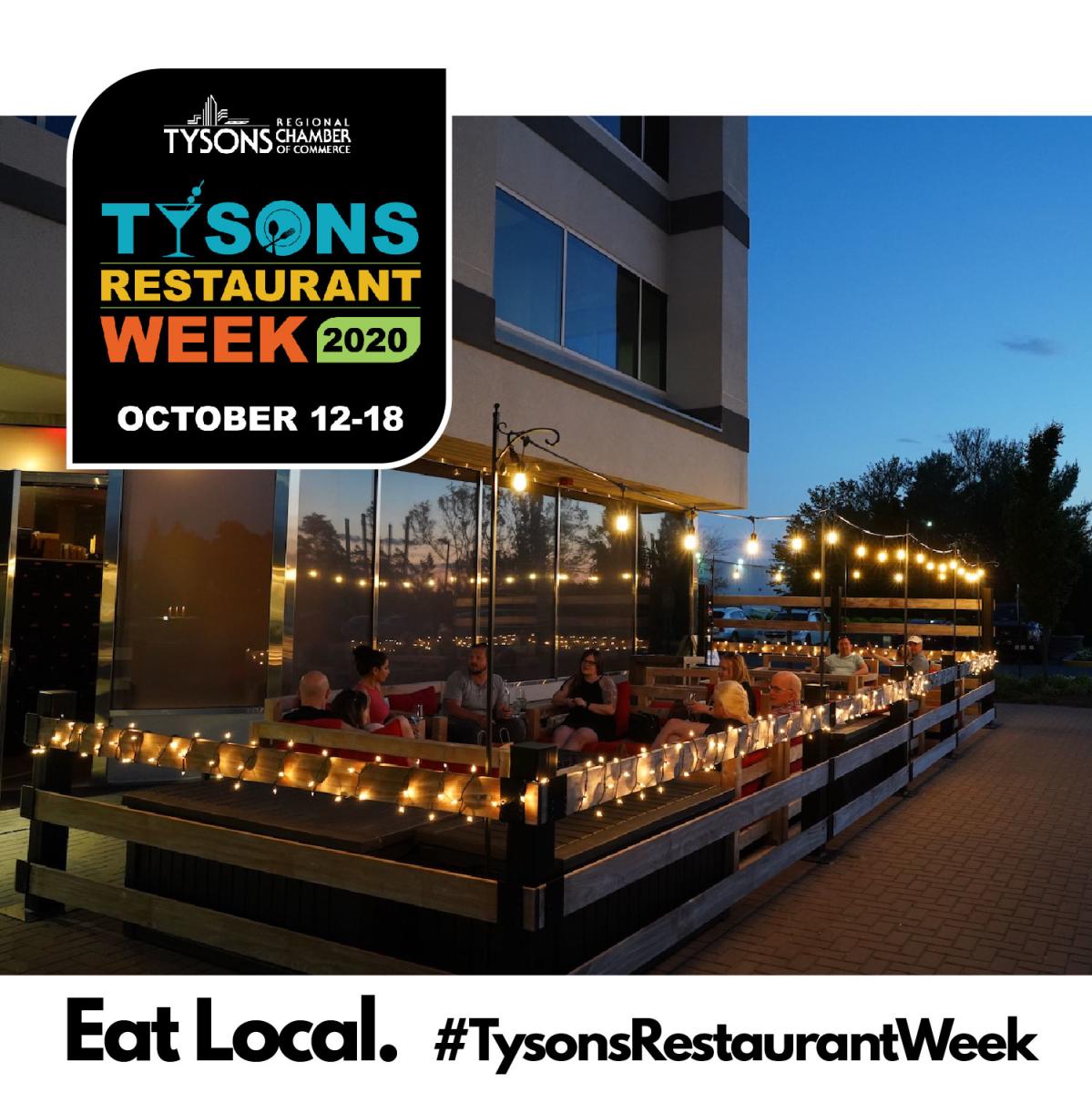 There's never been a better reason to venture out for a delicious meal, but we'll tempt you further by telling you about the Signature House Smoked Prime Rib you can get at American Prime or the Apple Bourbon Infusion cocktail available at Seasons 52. And we haven't even mentioned the Churrasco Experience at Fogo de Chão that we KNOW you'll be talking about for weeks. Or the Salted Caramel Budino and classic Tiramisu desserts to savor at North Italia.
Restaurants are an integral part of our community. Everyone wants them to remain open and better yet, thrive. They are places where we celebrate and create cherished memories with friends and family, so browse the list of participating Restaurant Week spots here, make those reservations, and then once you hit all of these spots, don't forget to browse the many, many other great restaurants in Fairfax County here.
For more ways you can give back to the community, check out some of the other county-wide initiatives here. For more food-related inspiration, browse these latest articles from our blog.