Fairfax County's restaurants, attractions, and hotels are prioritizing your safety in accordance with Virginia's safety guidelines. Whether you're roaming our acres of parkland, dining at our award-winning restaurants, rediscovering America's story through our historic sites, or visiting any other local spots, there's one thing for certain ... you can look forward to enhanced cleanliness and safety protocols to make your visitor experience the best it can be.
View the complete list of partners who have shared their new cleaning protocols with us.
Jump to: Historical Sites and Museums | Activities | Shopping |  Restaurants | Wineries and Breweries | Hotels and Camping | Transportation
**Be sure to check with each attraction and business to confirm hours of operation and reopening status.**
Historical Sites and Museums
History buffs, rejoice! Step back in time and connect with the roots of American history at one of our historic sites in Fairfax County. Walk the same paths as our founding fathers, lay your eyes on centuries-old artifacts, and learn something new to write home about. Many of our historic sites offer enhanced cleaning procedures, timed-ticket entry, and limited capacity tours to keep you safe. Here's what a few are doing: 
George Washington's Mount Vernon, the home of America's first Commander in Chief has reopened its museum and the first floor of the Mansion, and the grounds remain open to explore the property. Timed tour tickets are required to enter the Mansion, where all guests will be asked to wear a face mask while inside. Additionally, hand sanitizer stations have been installed around the estate, signage and markers have been placed to ask guests to maintain 6-feet of distancing, and Mount Vernon's staff will regularly cleanse high touch areas throughout the day.
Down the road, you'll find Woodlawn and Frank Lloyd Wright's Pope-Leighey House. Woodlawn was a gift from George Washington to his nephew and step-granddaughter, designed by first Architect of the U.S. Capitol, William Thornton, and completed in 1805. Pope-Leighey House, a Usonian-style, stunning, yet modest, home designed by the extraordinary architect Frank Lloyd Wright, is also now open. Both sites require patrons to purchase timed-entry tickets online prior to visiting. Disposable face coverings and gloves are available for free upon request, hand washing stations have been installed in addition to one-way directional signs for gallery spaces and entrances, and staff on-site is reduced to a minimum team at any given time. 
George Mason's Gunston Hall's grounds, visitor center, and museum are now open daily for visitors to explore history, listen to diverse stories, and discover natural beauty at The Home of American Rights. Visitors can buy passes online, purchase a ticket in the visitor center, or even purchase using the contactless pay box located on the estate. Staff is frequently cleaning door handles, push buttons, and counters, and hand sanitizer stations have been installed. 
Colvin Run Mill is the only surviving 19th-century water-powered mill in the Washington Metropolitan area that draws both locals and visitors alike to its grounds. Having guides wear face shields, enforcing a maximum party of nine guests per tour, eliminating hands-on features of their tours, and increased cleaning are just a few of the precautions they're taking. The video below offers a full description of their enhanced practices. 
Activities
Bored in Fairfax County? Never! Excitement, fun, and new experiences await at our many attractions that are eager to entertain you on your visit. Here are a few that are ready to welcome you in a safe way:
At Paddywax Candle Studio in Reston, you can pour your very own custom candle! Just choose your favorite "vessel" and fragrance, and an enthusiastic instructor will lead you through the candle-pouring process. Paddywax's staff is participating in daily temperature and symptom screenings, high-traffic surfaces are sanitized every two hours, and applicable workshop supplies have been replaced with single-use products. Although visitors can bring their own wine, the team at Paddywax will give you disposable drinkware to use. 
The Workhouse Arts Center is a former prison facility that has been completely transformed into a space for diverse expression through art installations, shows, and beloved community events. It also hosts the Lucy Burns Museum, telling the history of the former Lorton Correctional Facility and the suffragists who were detained here while fighting for the right to vote. This landmark is getting creative by hosting socially distant community markets, drive-in movies, and even a drive-through haunted trail for Halloween!  
See majestic bison, lovable llamas, leaping lemurs, and more as you visit Roers Zoofari in Vienna/Reston area. Enjoy feeding and petting sheep, goats, rabbits, and many more barnyard favorites! They have both a drive-through experience and even a recently re-opened walking tour. You can enjoy feeding unique and exotic animals from the safety of your own vehicle, walking tours are located outdoors and maintain social distancing, and hand sanitizer stations are sprinkled throughout the grounds.
Shopping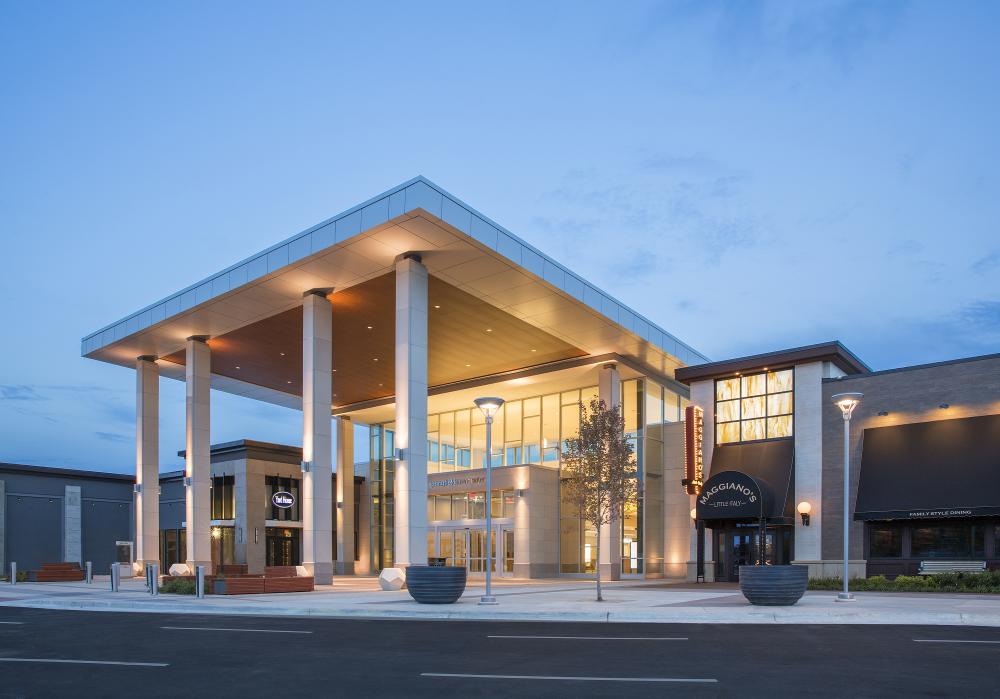 From local shops to nationally-recognized chains, Fairfax County has the best shopping destinations to find exactly what you're looking for (and more). Our outdoor open-air shopping plazas and world-class indoor shopping malls are both taking necessary precautions to ensure a safe shopping experience. Here are what a couple of our shopping centers are doing: 
Reston Town Center combines elements of the ideal downtown: the vitality of an Italian piazza, the diversity of a French boulevard. Fountain Square serves as a beautiful centerpiece for the open air plaza. Famous names and specialty shops are plentiful, and year-round special events add to the fun. Throughout RTC, the frequency of cleaning in all public spaces has been increased - including garages and elevators. Curbside pickup is available for participating stores and restaurants. Seating in the pavilion and town square has been space out to be 6-feet apart. 
Tysons Galleria brings luxury to Fairfax County as one of the Capital Region's premier upscale shopping and dining experience. Some of the world's most luxurious retailers—Burberry, Cartier, Chanel and Versace—are located here. New measures have been implemented including hand-sanitizing stations, contactless transactions, frequent cleanings, and a new filtered air system designed to capture airborne viruses. 
For more information about where to shop 'til you drop, visit our shopping page. 
Restaurants
Enjoy dine-in and takeout at our award-winning restaurants! Restaurants are now open at limited capacity indoors, and existing outdoor dining remains open to patrons as well. Visitors are required to wear masks while walking through the inside of restaurants as well as in restrooms. Whether you're on a gorgeous patio, charming "streetery," or enjoying the indoor ambiance, our restaurants are taking necessary precautions to keep you safe. Here are what a couple of our restaurants are doing: 
Trummer's Restaurant is offering both socially distanced patio seating and indoor seating to serve their New American cuisine, craft cocktails, and wine. Reservations must be made prior to guests' arrival. 
Founding Farmers Tysons and Reston locations are serving up their signature fried chicken and southern fare indoors once again with enhanced safety protocol. All guest tables will be sanitized using EPA-certified disinfectant prior to your arrival, including table, table edges, chair backs, armrests, and seats. You will be given rolled silverware that has been sterilized and handled only with clean gloves and menus that have been sterilized and are only used once per day. Additionally, the floor plan has been restructured to allow for 6-feet between all tables. See their video below for an explanation of their fogging process. 
Just because the weather is cooling down, doesn't mean outdoor dining has to come to a screeching halt. In fact, our restaurants are offering creative ways to dine outdoors and stay warm in a safe way. Tower heaters, fireside dining, and more are popping up all over Fairfax County. Check out Osteria Marzano's new winter igloo dining experience. 
View a list of restaurants that have shared their safety protocols with us.
Wineries and Breweries
It's always a good idea to unwined at one of our historic vineyards in the "Gateway to Virginia Wine Country," or to discover your favorite locally-brewed craft beer at one of our breweries. Whether you take shelter indoors at one of their tasting rooms or enjoy the fresh air on a stunning patio, you can be sure that safety precautions are in place to make your experience both safe and comfortable. Here are what a few of our wineries and breweries are doing to keep you safe: 
Paradise Springs Winery is Fairfax County's very first winery, with a rich and inspiring history that traces all the way back to the 1700s and Lord Fairfax (the county's namesake). All guests are required to wear a face mask both indoors and when in line to purchase wine or when interacting with staff. Guests maintain a minimum of 6 feet while in line and inside of the building, while the tasting room is operating at limited capacity. Tastings and experience tours are not available at this time as a safety measure. 
The Winery at Bull Run, the closest winery to Washington DC, is a working farm vineyard paying tribute to the history and preservation of 19th century pastoral Fairfax. They are offering self-guided wine tastings that can be purchased at the bar and enjoyed at your table. Historical tours are back in operation to learn about the rich Civil War history of the grounds but are reduced capacity. Reservations are required and are available for two hours maximum, with a deep cleaning between each use. However, the lawn is open without advanced reservations with limited picnic tables, park benches, and the option to bring your own blanket.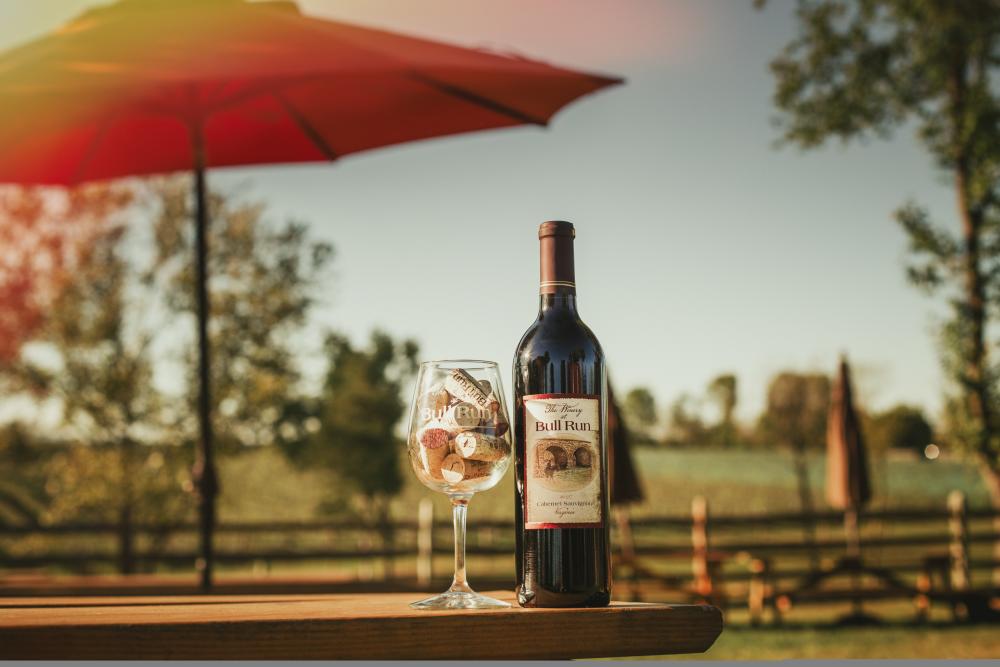 In Merrifield, Caboose Brewing Company's Caboose Commons offers a full-service coffee house, brewery, and restaurant all rolled into one - as well as a beautiful patio with fairy lights to enjoy your treats. To keep you safe, they have increased the cleaning frequency of equipment and surfaces, propped open doors to reduce touch-points, and even implemented a contactless ordering experience that can be used right at your table. 
As Fairfax's only Hawaiian-themed tasting room, Ono Brewing Company boasts tropical-inspired brews and hard seltzers which they make in-house. As a visitor, you take control of your own glass, pouring your own brew from their self-serve beer wall using their provided disposable gloves and napkins to handle the tap. They also require masks when walking through the tropical tasting room, in addition to other protocols. See Cyndi, one of Ono's co-owners, outline all they're doing to keep you safe in the video below. 
Per Virginia's updated safety guidelines, the on-site sale, consumption, and possession of alcohol is prohibited after 10:00 p.m.
Hotels and Camping
What does your dream stay look like on your getaway? It could be reconnecting with nature in a cozy cabin under the stars. It might be on the top floor of a hotel, right next to a bustling city district full of restaurants and shopping. Whatever your preference is, our accommodations are some of the best and most affordable in the DC Metropolitan area. On your stay in Fairfax County, you can be confident that our hotels and camping sites are taking necessary precautions. Here are what a few are doing: 
At the Hyatt Regency Dulles, you'll receive impeccable service with convenient proximity to Dulles Airport. To keep you safe, all hotel employees have completed additional COVID-19 prevention training. Additionally, housekeeping will seal rooms upon completion of sanitization. The check-in process has been modified to eliminate unnecessary contact, and physical distancing protocols are in place. 
Bull Run Regional Park's scenic woodland and trails offer miles of hiking and solitude, as well as camping sites and cabins for rent. No one with a fever or symptoms of COVID-19 is permitted on the grounds and social-distancing measures have been put into place, as well as a streamlined check-in process and revised Camp Store operations. 
A stay at the Hilton McLean in Tysons offers contemporary décor and a central location right next to a vast selection of Tysons Corner stores and restaurants. In partnership with Lysol, they've implemented an extensive cleaning process to keep guests safe. Take a look at their video below to learn about these procedures. 
View a list of hotels that have shared their safety protocols with us.
Transportation
With our convenient Mid-Atlantic location, Fairfax County is just a scenic roadtrip away! For those who may be flying in, Dulles International Airport is located conveniently in our county - with the nearby Reagan International Airport also in close proximity. See the video below for the "Path of Passenger," detailing the many measures Dulles International is taking to keep passengers safe. Additionally, the Metrorail System is monitoring ridership and requiring face masks for those who use this option for getting around.