For a picturesque "farm-to-table, grapes-to-glass" family-friendly escape from the hustle and bustle of life, travel back in time at The Winery at Bull Run, the closest winery to Washington, DC.

The Setting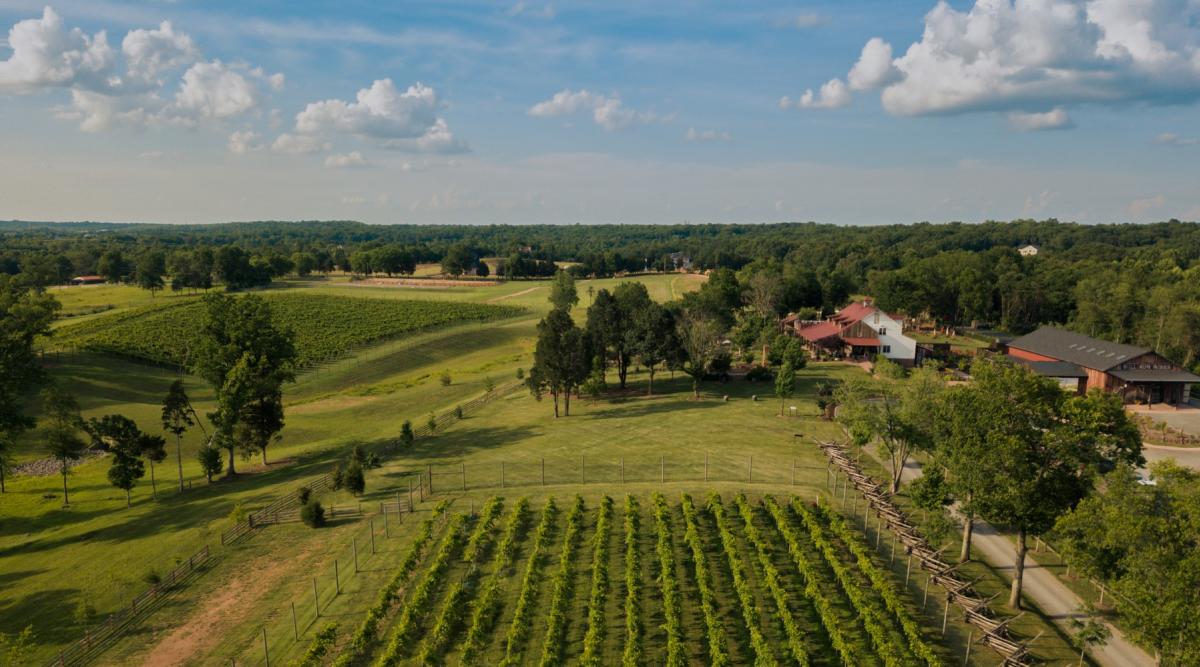 Image courtesy The Winery at Bull Run
The winery strikes a unique balance of producing fine 21st-century Virginia products while paying tribute to Civil War history and preservation. The Instagrammable winery sits adjacent to Manassas National Battlefield Park on a sprawling 225 acres. It boasts several outdoor seating areas with picnic tables on a first-come, first-served basis.
 
The History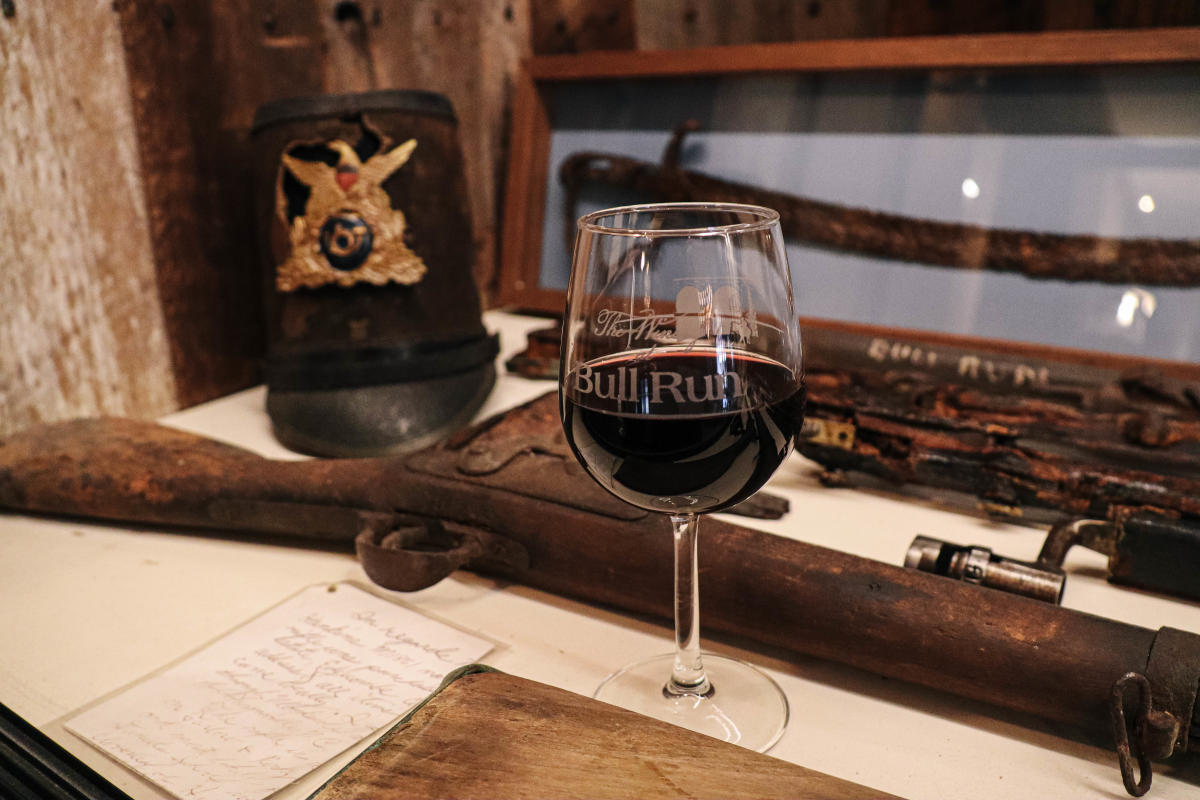 Image courtesy The Winery at Bull Run
Once used as the battle post of Union General William Tecumseh Sherman, as well as being used as a field hospital, the winery houses a small Civil War museum with over 200,000 relics found on the property. Markers scattered throughout the property indicate Bull Run Battlefield history.

The Tastes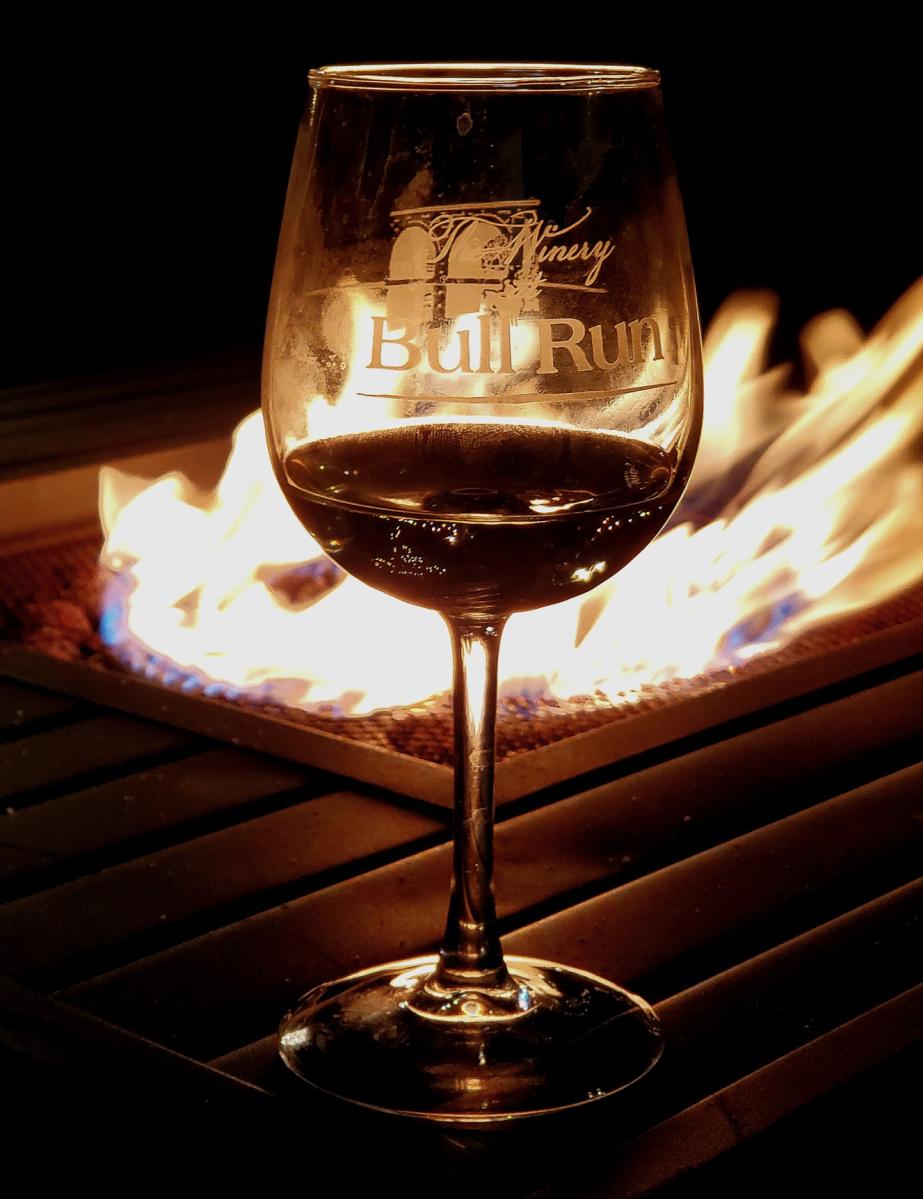 Image courtesy Photos with a Spin
The main tasting room and patios have ample seating to enjoy a wide selection of wines and snacks along with live music Fridays - Sundays year-round (with heated tents!). Seating includes adults-only (21+) areas on the front lawn and patio, while kid-friendly sections are on the back lawn and tents. Snack options in the main tasting room include meats, cheeses, spreads, and crackers. Bull Run Pizza (delicious and not to be missed) is available in one corner of the back lawn, open Thursday - Friday evenings from 5 pm - 8 pm and Saturday -  Sunday from 12 pm - 6 pm.
Wine tastings are offered daily, and private tours require advanced booking. Special-themed wine tours are available on the weekends.
The winery hosts several events with a line-up of food trucks and themed drinks scheduled throughout the year (think mulled wine for Autumn), especially during the warmer months, so check out the calendar and plan accordingly!
When we visited, the winery had outdoor fire pits blazing, and we made s'mores! Perfect for crisp fall evenings.

A Note on Accessibility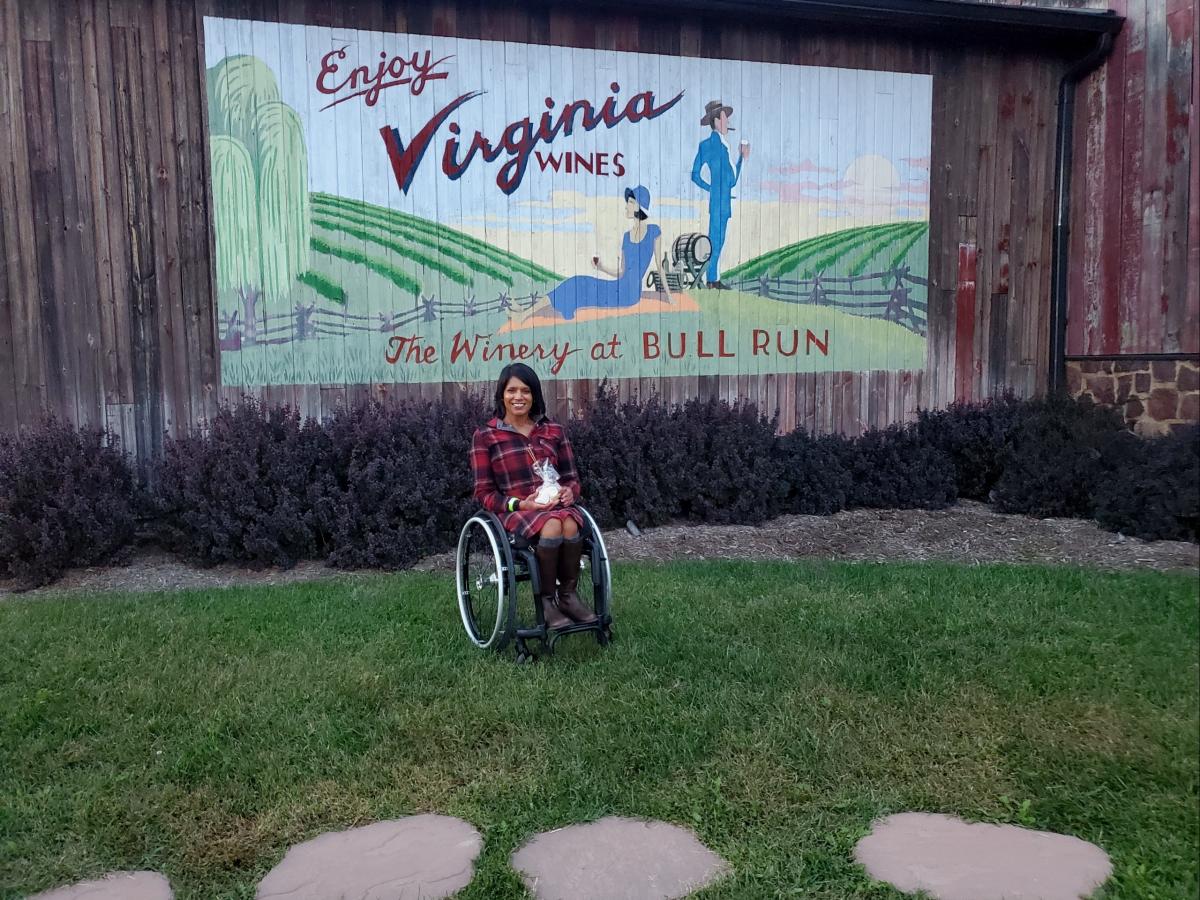 Image courtesy Photos with a Spin
Accessible parking is on gravel, but that is close to the pavement. The winery is very popular, so spots fill up fast! Get there early! We visited while an evening event was taking place and ended up parking in a non-accessible area further back.
Paved paths connect different sections of the winery, but you will have to travel over grassy areas to get to some of the picnic tables. There is an accessible bathroom, and no pets except service dogs are allowed. For additional accessibility information, please call (703) 815-2233.
*This guest blog is the result of a collaboration with www.photoswithaspin.com. Check out Abe & Maggie's suggestion for an accessible weekend getaway in Fairfax County. This includes Meadowlark Botanical Gardens, Great Falls Park, George Washington's Mount Vernon, Smithsonian's National Air and Space Museum Steven F. Udvar-Hazy Center, and the National Museum of the United States Army. Check back each month for more in our accessible travel series with Abe & Maggie!*