The Oscars have their red carpet. Dorothy had her Yellow Brick Road. And Mount Vernon in Fairfax County has its Route 1 highway. What the historic U.S. Route 1 may lack in terms of atmosphere compared to the other two, it more than makes up for in terms of historical adventure. 
If you hit Route 1 in Virginia starting at the Capital Beltway and drive south, you'll encounter 14 miles of unique shops and restaurants. That leads to a tour of magical places in all manners in Alexandria, Lorton, and Mason Neck—the homes of two founding fathers, a historic church, breathtaking parklands, African American history, and more. So put your car in drive, reset your odometer, and roll on down the historic highway!
 
Mile 3—Bird Watching and Peaceful Parkland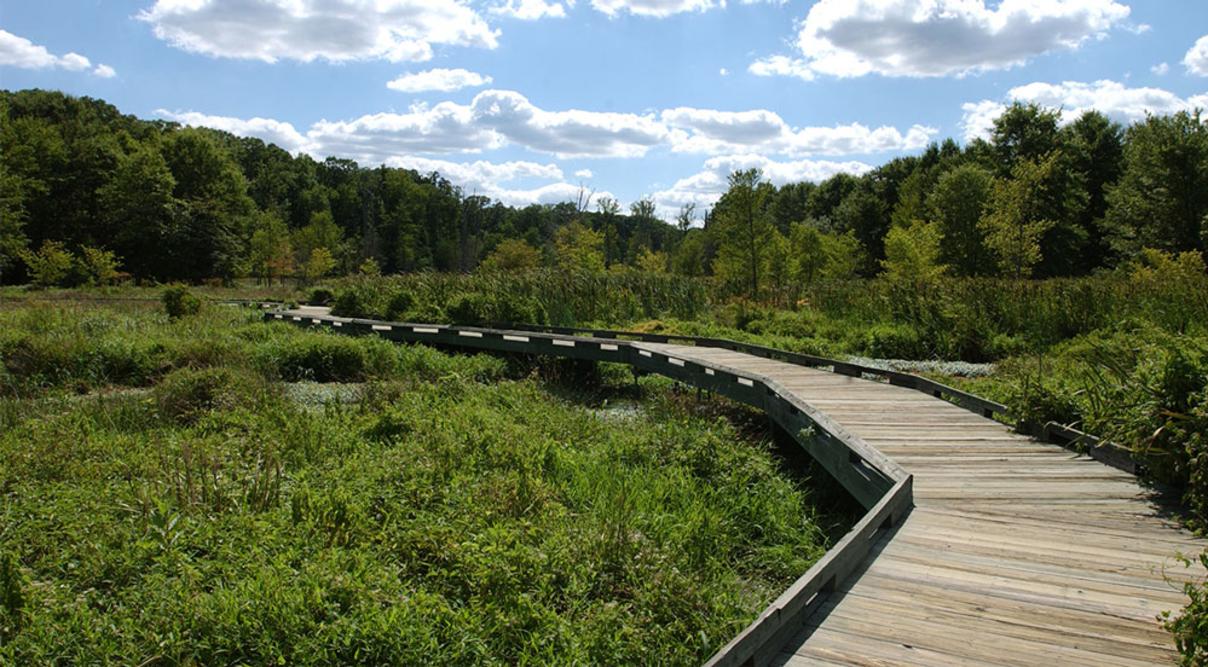 Image courtesy Don Sweeney/Fairfax County Park Authority
From the Beltway, continue on Route 1 south until you see a Taco Bell on your right. At that light, turn right on Lockheed Boulevard to one of the best-kept secrets in the county—Huntley Meadows Park. This wildlife sanctuary offers an entrancing walk through forests and wetlands where you'll see turtles sunning themselves on logs, deer drinking from the lake, beavers building dams, and as many as 200 species of birds! If you're hungry, look for local-favorite Mammas Kitchen nearby on Fordson Road. You're also near two of the area's best taquerias, La Mexicana and Tacos el Costalilla. The atmosphere may feel humble, but you will not care once you taste the food!
 
Mile 4—A Historic African-American Neighborhood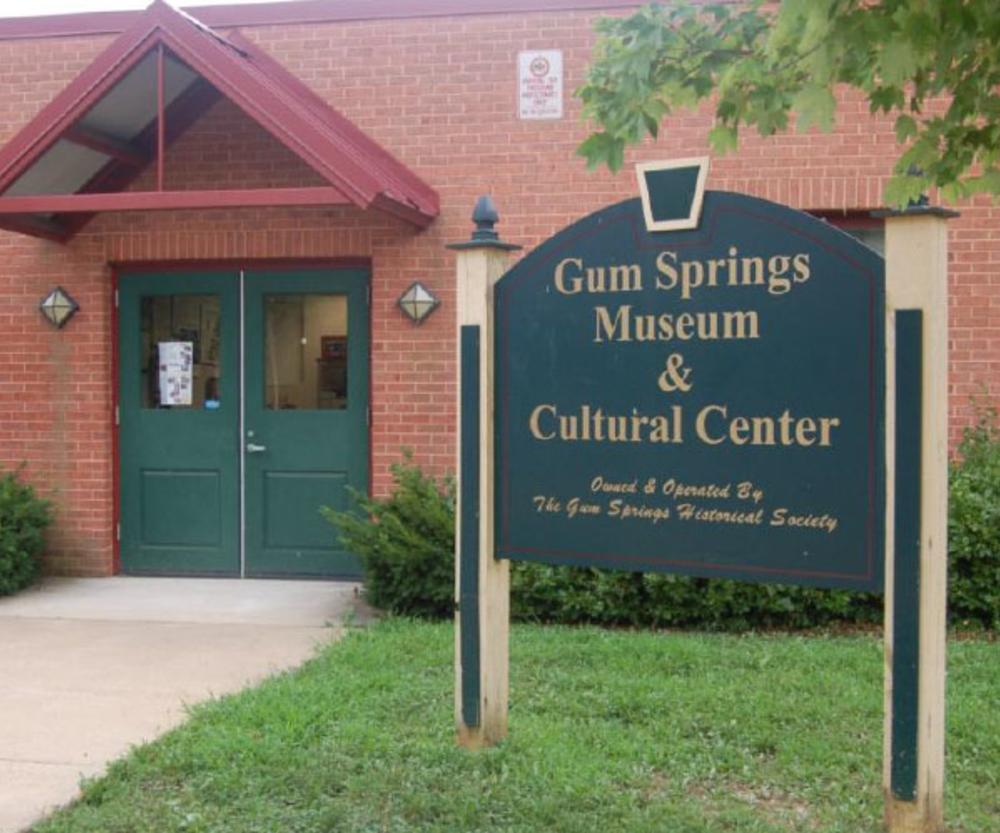 Image courtesy Gum Springs
Another mile down Route 1, after you see Five Guys on your right, start looking to make a left on Fordson Road. At the end of that road, you'll find the Gum Springs Historical Society and Museum. The Gum Springs neighborhood was founded by West Ford, a former slave who worked for George Washington's family. Around the Civil War, Gum Springs became a refuge for runaways and freed slaves. It is estimated that about 20 percent of the neighborhood's current residents are descended from those families. Read an in-depth look at the history of Gum Springs here.
 
Mile 7—George Washington, Historic Homes, and Whiskey Distilling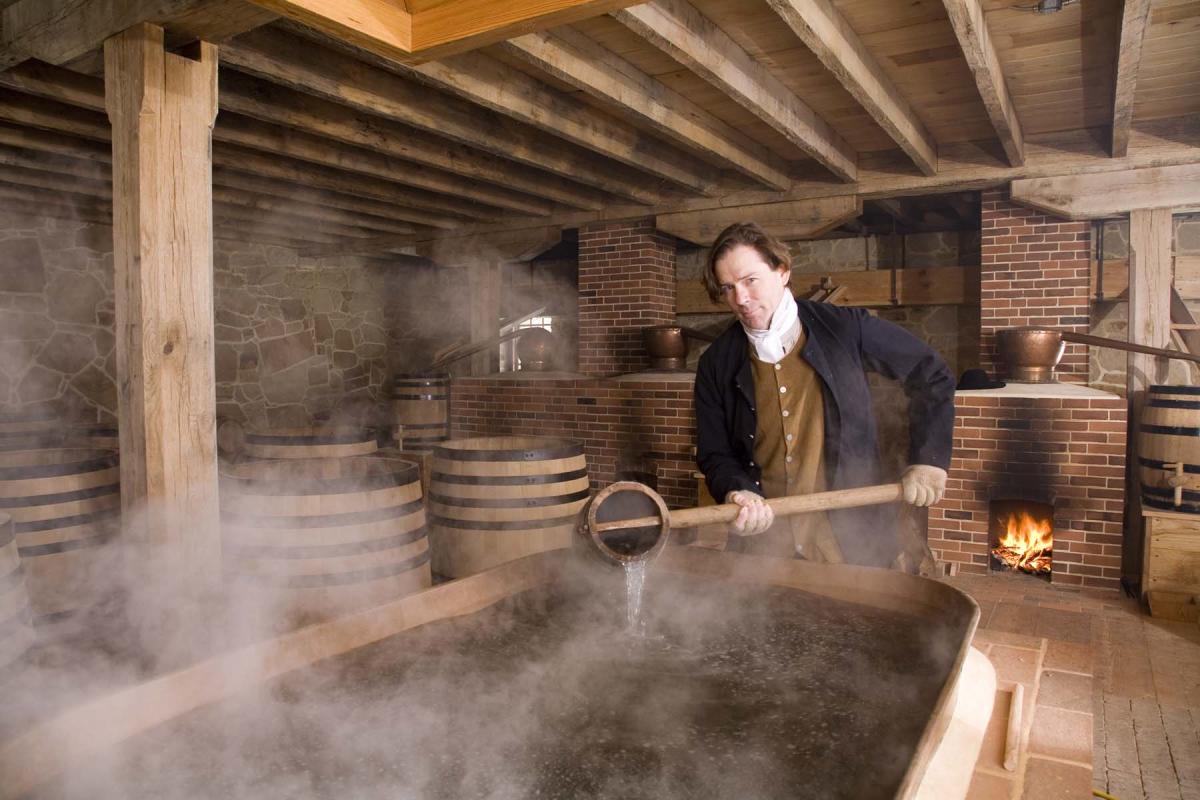 Image courtesy George Washington's Mount Vernon
A few miles further down Route 1, you'll come to the intersection at 235/Jeff Todd Way/Mt. Vernon Highway. To the right, you'll find Woodlawn Historic Site with its Quaker history and Frank Lloyd Wright's Pope Leighey House, both available for touring (check before arriving due to COVID-19 restrictions!). On the same site, you'll also find Arcadia Farm, a demonstration farm and educational children's garden that provides a sustainable model of agriculture to new farmers, students, and the public. Turning onto Mt. Vernon Highway, you'll come across George Washington's Distillery and Gristmill where he made flour and whiskey. His beloved estate, Mount Vernon, is just three miles further down Mount Vernon Highway. You can't miss it - so you may as well make it a combo trip! Fuel your visit with peanut soup at the Mount Vernon Inn or an elegant meal at nearby (and waterfront!) Cedar Knoll.
 
Mile 11—A Church From 1732 With Many Stories to Tell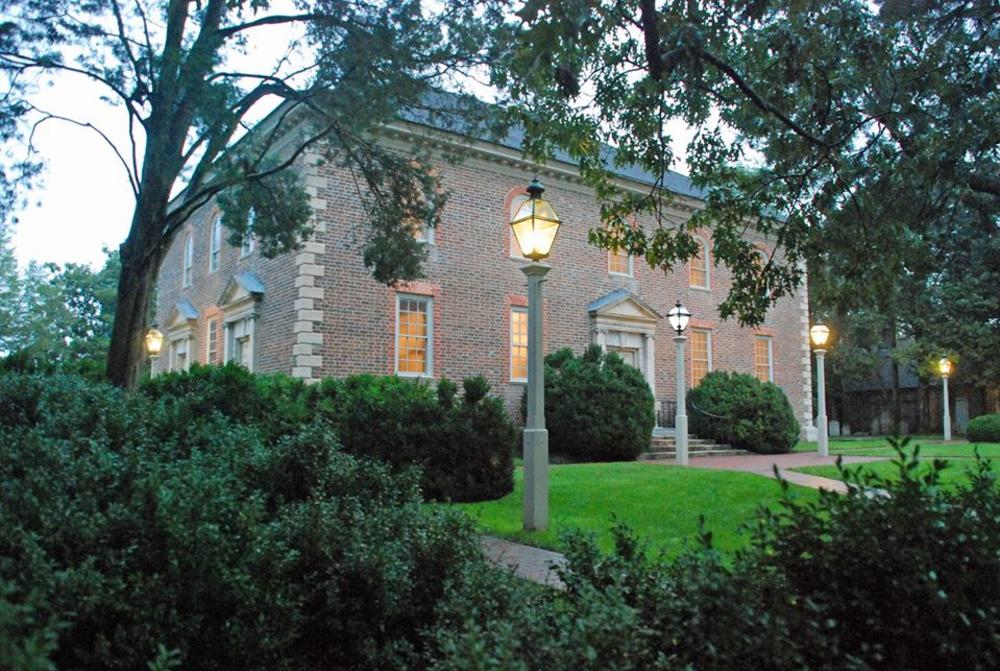 Image courtesy of Pohick Church
Hopping back on Route 1, continue south for a couple of miles past Fort Belvoir to a left into Pohick Church at Telegraph Road/Old Colchester Road. Pohick Church is rich in history, with George Washington's pew, Civil War graffiti, and a baptismal font dating back to the 12th century. (When not in a global pandemic, you can take self-guided tours daily or groups can take docent-led tours the first Saturday of the month, after services on Sundays, or by appointment.)
Hot tip: Before you arrive at Pohick Church, make a detour up Fairfax County Parkway and take a right at Liberty Drive. Here you'll find the massive new National Museum of the United States Army, the first and only museum in America to tell the complete history of the country's largest and oldest branch of military. The museum is currently temporarily closed due to COVID-19 restrictions, but is a must-see once it reopens to the public! Here's a sneak peek!
 
Mile 11—Art, Suffrage and Incarceration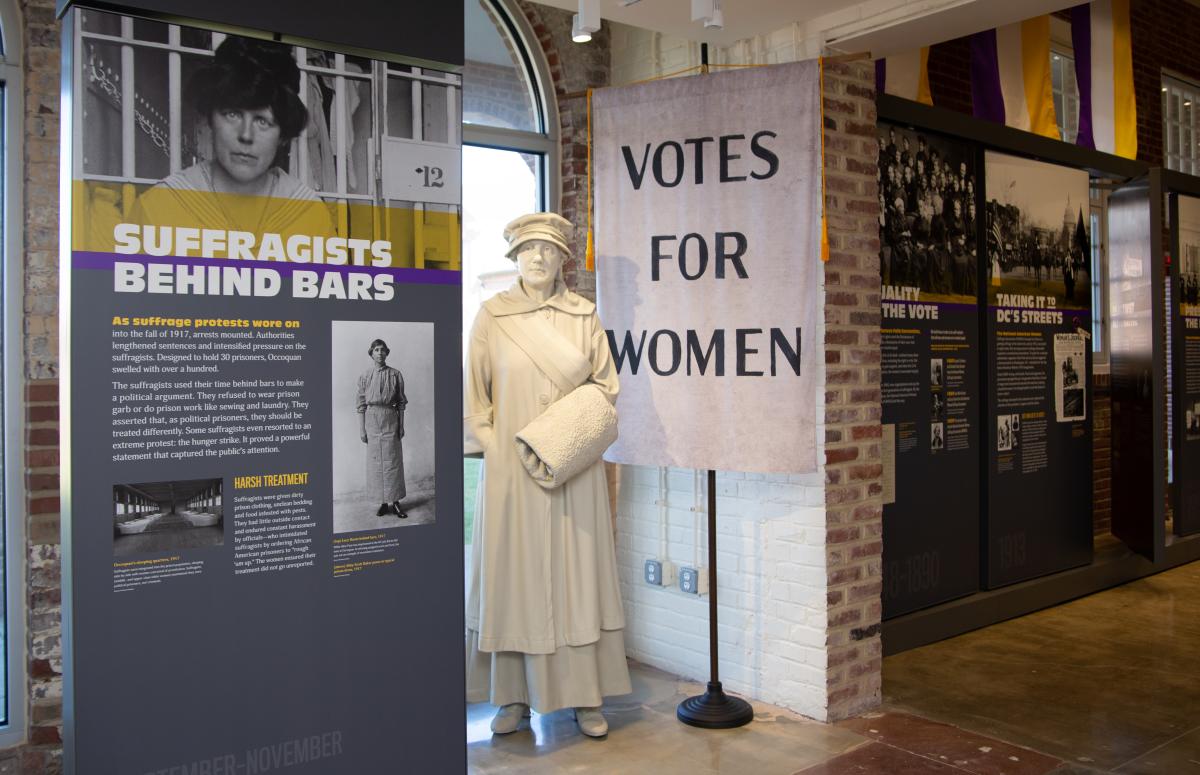 Image by Mina Habibi/Workhouse Arts Center
Less than a mile further down Route 1, you can take a right at Lorton Road, connect to Workhouse Road, and visit the Workhouse Arts Center, a former prison turned into an arts community. Visit the Lucy Burns Museum and the Turning Point Suffragist Memorial (coming summer 2021) to commemorate the contributions suffragists made to securing a woman's right to vote. Read the fascinating history here. If you're hungry now, you'll find a number of restaurants along Lorton Road, as well as in Gunston Plaza at Route 1 and Lorton Road. In Gunston Plaza, look for Choong Man Chicken and their ultra crispy Korean fried chicken. In Lorton Marketplace, don't miss regional favorite, Glory Days Grill.
 
Mile 13—A Founding Father and Two Scenic Parks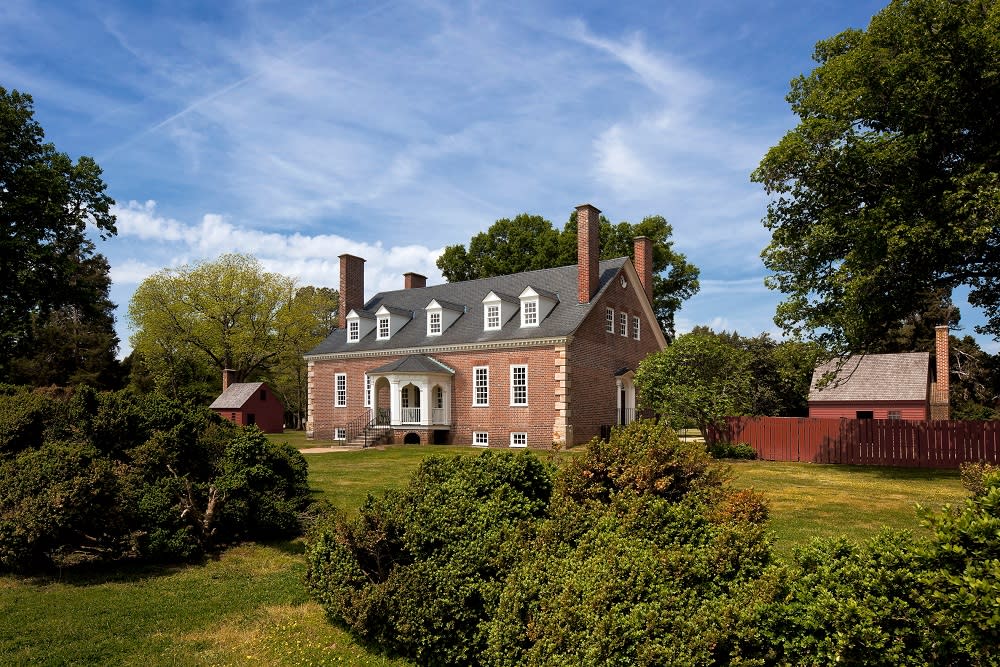 Image courtesy George Mason's Gunston Hall 
For the last leg of your trip, continue south on Route 1 to a left at Gunston Road, where you'll encounter a trio of pleasures, all in close proximity. The first is Pohick Bay Regional Park with its camping, boating, golfing, and hiking. Next, you'll come to George Mason's Gunston Hall, the historic home of founding father and Bill of Rights inspiration, George Mason. From there, veer right on to High Point Road and visit Mason Neck State Park with its heron rookery, hardwood forests, and breathtaking waterfront views. Be sure to look overhead to spot the area's resident bald eagles. The Elizabeth Hartwell Mason Neck National Wildlife Refuge here was the first-ever national refuge for bald eagles in America and exists partly due to the tenacity of one local woman. Read her story here.

Your tour of this historic section of Route 1 is now complete. But if you like driving and stopping and exploring and learning, you might also want to check out our Best Stops Along The George Washington Parkway tour. It starts at Mount Vernon, ends at Great Falls Park, and hits notable Potomac River parks, a Civil War fort, and a top-secret WWII interrogation camp in between! Once you're up in the Great Falls area, you can also take a driving tour of this scenic section of Fairfax County.
Happy traveling!