In the heart of Fairfax County, something extraordinary happens when local businesses come together to combine their strengths. From coffee roasters teaming up with breweries, to farms addressing food insecurity, these partnerships showcase the power of unity. In a world where individual success often takes the spotlight, these local collaborations remind us of the strength that emerges when businesses combine their efforts for a common goal.
Here's our roundup of 5 amazing collaborations between local businesses, makers and organizations in Fairfax County. 
Ono Brewing Company 🤝 River-Sea Chocolate Factory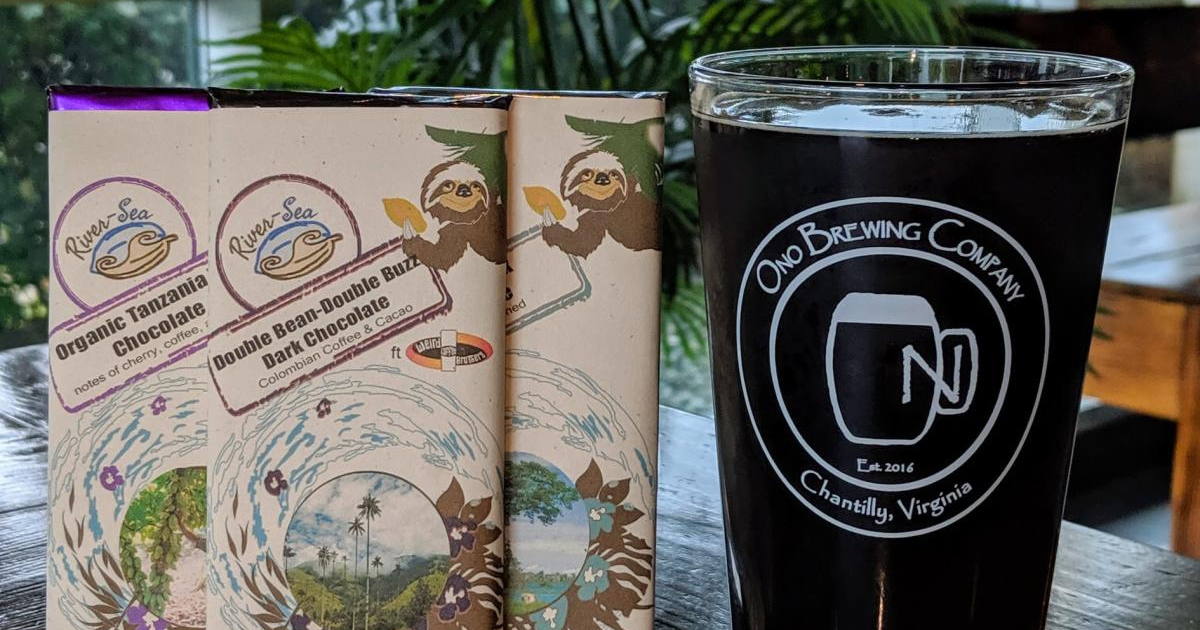 Nestled side by side in Chantilly, VA, Hawaiian-themed Ono Brewing Company and River-Sea Chocolate Factory have partnered to create a delectable (seasonal) Koko chocolate stout. With a name that translates to "chocolate" in Hawaiian, Koko is a testament to one of Hawaii's most delicious but unknown export products. Brewed with River-Sea's rich cacao husks and nibs from Ecuador, this dynamic duo is a delicious blend of flavors and an example of what happens when two locally-owned makers join forces. Keep an eye out on our event calendar for beer and chocolate tastings and other special events they host throughout the year. 
Woodlawn & Pope-Leighey House 🤝 Arcadia Farms 🤝 National Trust for Historic Preservation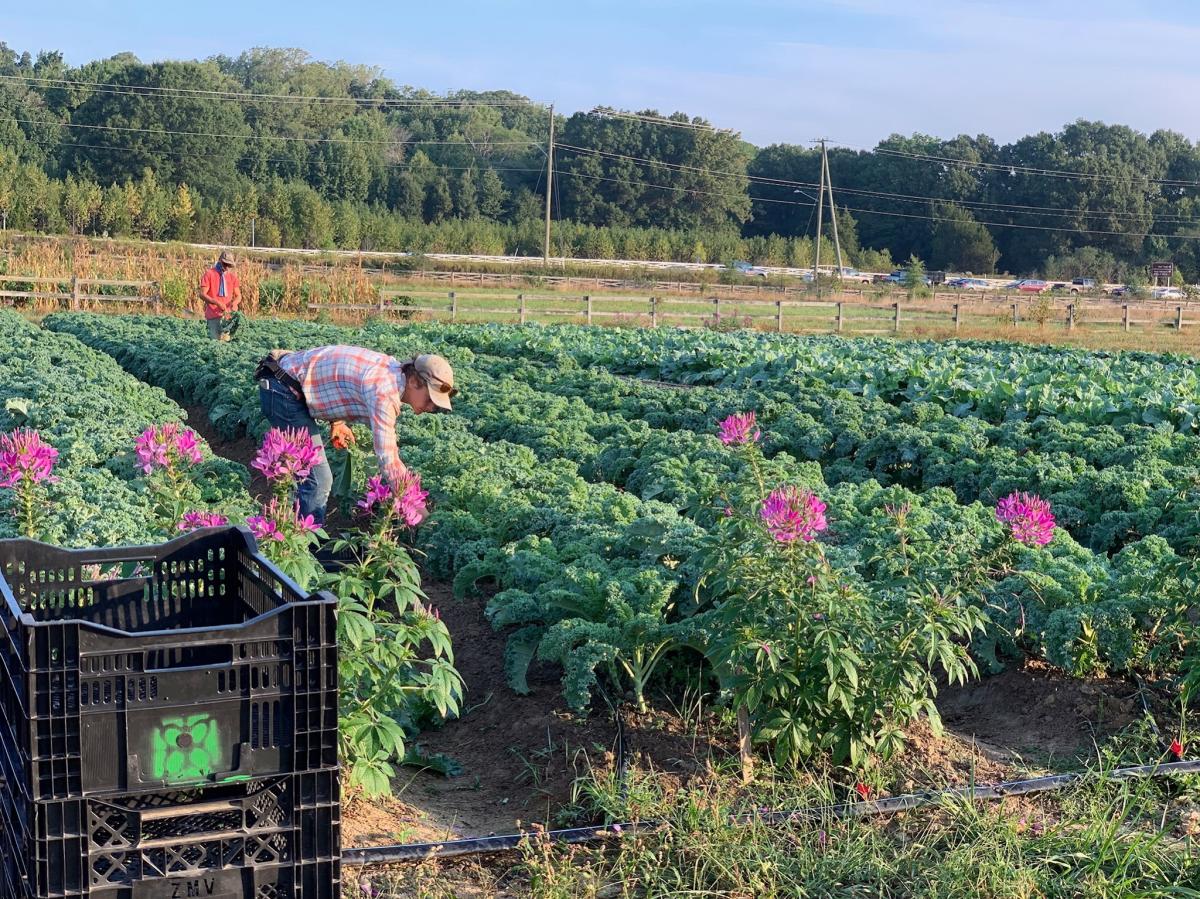 At Woodlawn Estate, there is an ongoing partnership between the Woodlawn & Pope-Leighey House sites and the Arcadia Farm for Sustainable Food & Agriculture. As a nod to Woodlawn's agricultural heritage, including ties to George Washington and the Quakers, Arcadia runs a functioning four-acre farm on the estate. In collaboration with Woodlawn and the National Trust for Historic Preservation, four community-focused programs uplift different local populations:
Arcadia Farm. This demonstration farm presents a sustainable model of agriculture to new farmers, students, children, and the public through hands-on engagement.
Arcadia's Mobile Markets. The Mobile Markets are farm stands on wheels, bringing the fresh produce from Arcadia Farm to food deserts and the underserved in the National Capital Area.
Veteran Farmer Program. Arcadia hosts a program to teach and mentor Veterans who want to dive into the world of farming. 
Farm & Nutrition Education. These programs teach children about farming and gardening with the goal of helping them learn where their food comes from and how to grow it. And in turn, supporting them to make the choice to incorporate fresh, healthy foods into their diet.
Keep tabs on Arcadia and Woodlawn's websites for special events, like an annual Farm to Table dinner, and special ways that you can volunteer on the farm during your travels.
Lost Dog Cafe 🤝 Lost Dog Foundation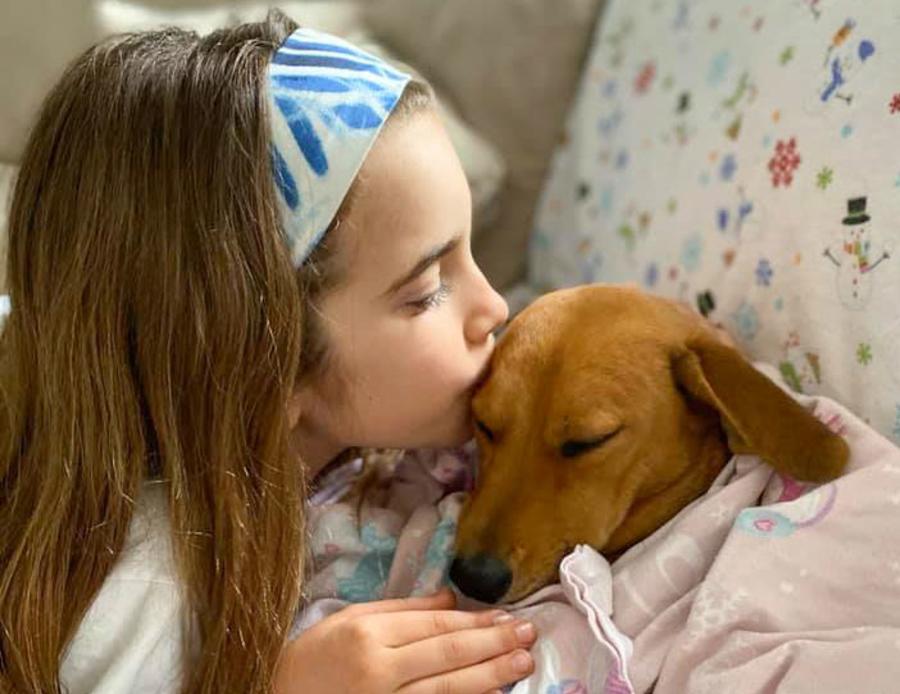 Originating as a small wine, beer, and cheese shop in 1985, Lost Dog Café has grown into a beloved Fairfax County restaurant known for its exceptional food and extensive beer selection. The Lost Dog & Cat Rescue Foundation was integrated into their business in 2001, stemming from the passion that founders Ross Underwood and Pam McAlwee had for animals. With locations in McLean and Dunn Loring, Lost Dog Café's success now extends to over 2,000 animal adoptions annually! Thanks to the dedicated efforts of the foundation and the unwavering support of its patrons and volunteers - the foundation has saved and improved the lives of more than 30,000 animals. 
Tysons Corner Center 🤝 Arts Fairfax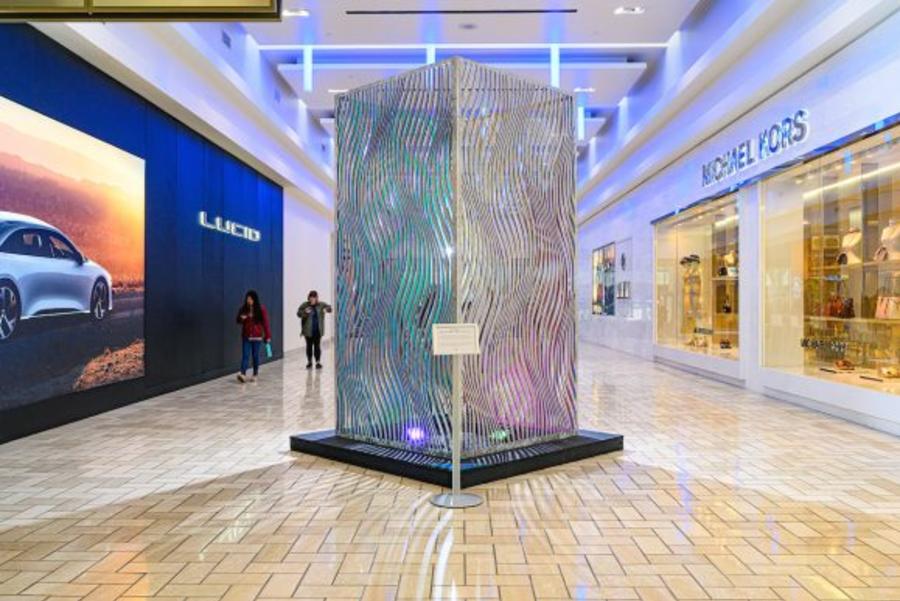 Static Dynamism by JP Muller was on exhibit through the month of May, located in Tysons Corner Center's Bloomingdale's wing. Photo courtesy Arts Fairfax.
There are lots of things to love in Fairfax County - but shopping and the arts are two of the biggest things we have to offer! In a fusion of creativity and commerce, ArtsFairfax and Tysons Corner Center have joined forces to host a series of temporary art installations throughout the retail center. With over 20 million annual visitors to Tysons Corner Center, this collaboration offers an exciting avenue for local artists to shine on a bigger stage. Know a local artist or art organization in #FXVA? They can apply here to have their work showcased as a part of this initiative!
Coming up next, from October-December 2023: Andy Yoder's "Overboard," a pop-art installation that features 280 Nike Air Jordan sneakers, fashioned out of recycled materials featuring popular brands and imagery and explores the connection between art, fashion, and sustainability. Keep tabs on upcoming exhibits here.
Weird Brothers 🤝 Fair Winds Brewing Company

Coffee lovers and beer drinkers, unite! The first coffee roaster in Herndon, Weird Brothers, is a family-run, veteran-owned, and community-first small-batch coffee roaster dedicated to creating unique coffee. They've teamed up with Fair Winds Brewing Co., a local craft brewery based in Lorton, and Loudoun County's Old Ox Brewery, to produce "Brewers in Bars Getting Coffee." This custom coffee blend is an earthy dark roast with notes of chocolate, toffee, and roasted walnuts! Additionally, find a Baltic Porter-style beer of the same name at Fair Winds Brewing. 
When Fairfax County's businesses put their heads - and hearts - together, something magical happens. Be sure to check out these partnerships and local spots for yourself. Know of someone else we should add here? Let us know in the comments or on social at #FXVA or @VisitFairfax.