Throughout the summer of 2019, Fairfax County's first permanent "LOVEwork" sign is on tour and is set to travel around to some of our most popular attractions that represent the eclectic visitor experiences found here. Tour stops have already included The Plaza at Tysons Corner Center, Roer's Zoofari, Reston Town Center, and eventually, the sign will find a permanent home at the Workhouse Arts Center in Lorton. Once there, the letters will be creatively "bedazzled" by several of the artists-in-residence at the Workhouse, making the new Fairfax County "LOVEwork" sign a unique piece of art that visitors will enjoy for years to come.
The current stop on the "LOVEwork" tour is a fun one...the Celebrate Fairfax! Festival! Celebrate Fairfax! is Northern Virginia's largest community-wide event, which hosts tens of thousands of visitors during its three-day run. If you attend, you'll find yourself in the midst of 25 acres of fun with thrilling rides, fireworks, 120 live performances on seven stages, and hundreds of exhibits and activities – all included with admission! The LOVE sign will be located in front of the Fairfax County Government Center's main entrance from June 6-9. Make sure that if you do snap a sweet pic of the LOVE letters, upload them here or post them to social media using the hashtags #FXVA, #SHAREWHATYOULOVE, and #LOVEVA.
Now go ahead and get your tickets for the Festival, and then read below why it's so super awesome! 
General Information
Festival Dates: Friday-Sunday, June 7-9, 2019 (the sign will be at the Government Center from June 6-9)
Times: Friday, June 7 – 6 p.m. – midnight; Saturday, June 8 – 10 a.m. – midnight; Sunday, June 9 – 11 a.m. – 7 p.m.
Location: On the grounds of the beautiful Fairfax County Government Center, 12000 Government Center Parkway, Fairfax, VA 22035
Features: 25 acres of live concerts (Smash Mouth and Better Than Ezra on the bill this year), family programs, fun activities, thrilling carnival rides, and nightly fireworks!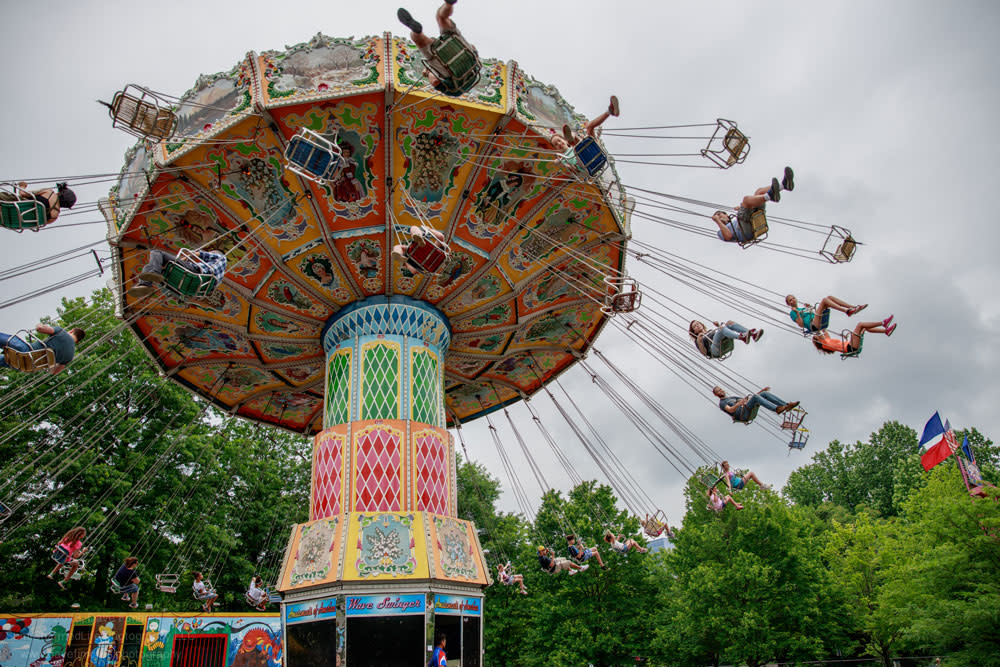 Why Go To Celebrate Fairfax?
Music and Entertainment - This year, the festival's main stage features Better Than Ezra on Friday night and Smash Mouth on Saturday night! And that's just the beginning....with six other stages hosting musical acts and performances throughout the weekend, and the always fantastic Silent Disco awaiting your arrival, there's certain to be something you LOVE (see what we did there?).
Carnival and KidWay MidWay -  From the thrill seekers to junior riders, the Amusements of America Carnival at the Celebrate Fairfax! Festival features a variety of rides for all ages.
Fireworks - On Friday and Saturday nights around 9:30pm, you'll see a spectacular fireworks show presented by Leidos.
Sunday Brew - Sunday Brew is a pop-up beer festival that will feature 13 local and regional breweries, each with up to 4 types of craft beer on tap. This program will also include two stages of non-stop entertainment and beer-focused activities.  But remember, only attendees that purchased the Sunday Brew tickets will be able to taste the craft brews. 
Your Kid Will Think You're Awesome - Inova Children's Hospital Avenue, located at the heart of the Celebrate Fairfax! Festival, is a playground of interactive activities for the youngest of our guests.  With a primary focus for those 12 and under, you'll find FREE interactive and educational programs guaranteed to make kids of all ages move, groove, and sing-along.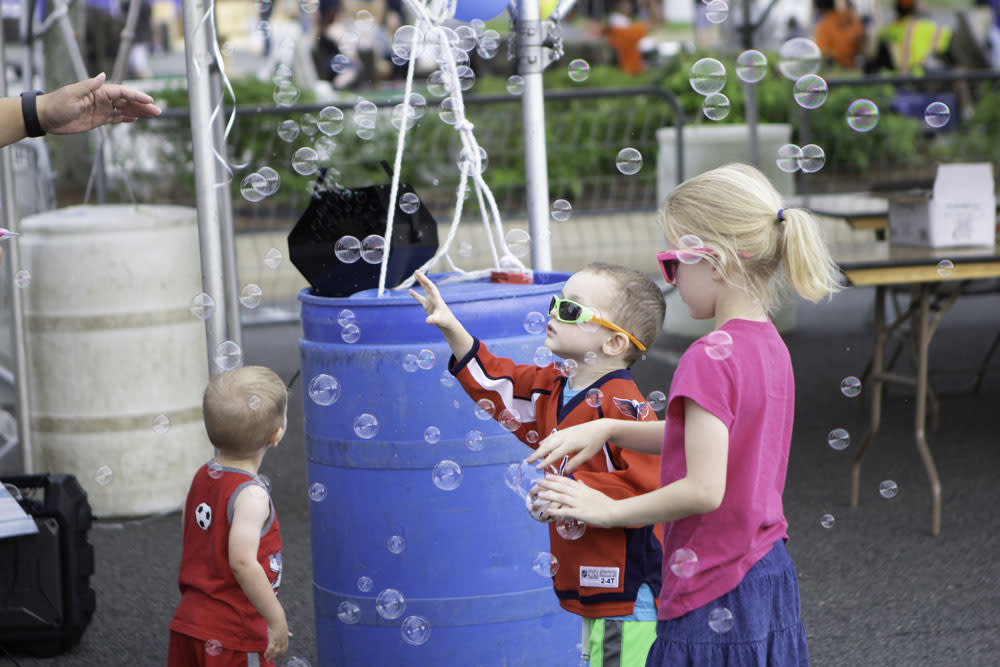 Here's What's Happening All Weekend Long
All Weekend
Contests
Where the LOVEwork Sign Goes From Here
Next up on the LOVEwork tour is George Mason's Gunston Hall.  So if you can't make it to Celebrate Fairfax!, we hope to see you at one of the following sites instead:
June 11 – 16: George Mason's Gunston Hall
June 18 – June 24: The Winery at Bull Run
June 26 – July 1: Caboose Brewing Company's Caboose Commons at Mosaic District
July 3 – July 10: George Washington's Distillery & Gristmill
July 12 – July 24: Wolf Trap
July 26 – August 4: Frying Pan Farm Park
August 6 and beyond: Workhouse Arts Center
Fairfax County is great because of you, visitors and residents alike. Your support of our local community makes this all possible. Help us showcase our greatness:  We'll post our favorite images of you and your Instaworthy "LOVEwork" snaps on our official LOVE page, where you can also find the sign's summer-long tour dates and locations.
If you see our LOVEwork sign during its journey across the county, don't be shy, take a picture with it and upload your images here.