October is one of the most fun-filled months in Fairfax County, filled to the brim with special events, fall festivals and harvest days, month-long celebrations, spooky Halloween activities, and absolutely stunning fall foliage drive tours and viewpoints. We don't blame you if your calendar fills up quicker than a seven-year-old can fill his trick-or-treat bag! 🍬 🎃
Here's a guide to some of the best events, festivals, and activities happening in Fairfax County this October.
Festival Central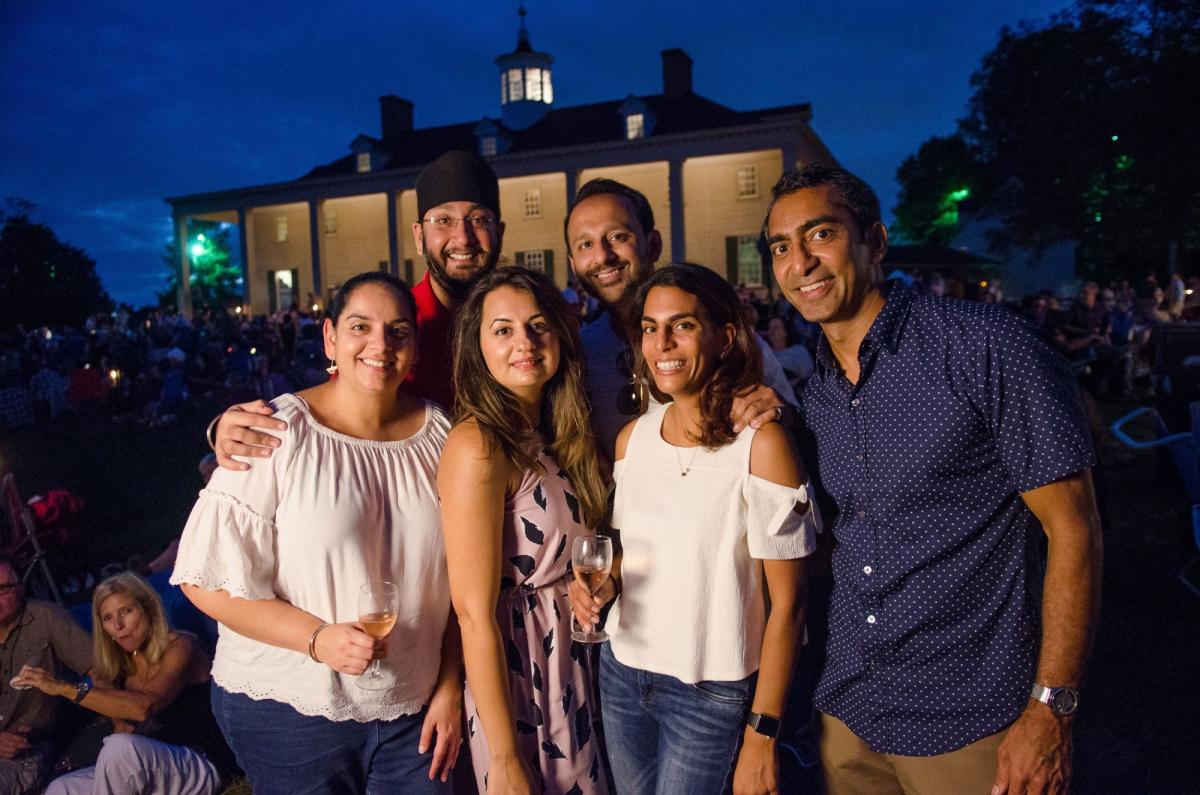 Image courtesy Mount Vernon
In September, we told you about a few fun fall festivals in the area. October keeps the fun going with not just seasonal fun, but several annual events that you won't want to miss. Here are a few to keep in mind.
Fall for Fairfax & Fall Festival
October 5-6
Downtown City of Fairfax 

Mount Vernon Fall Wine Festival & Sunset Tour
October 11-13
George Washington's Mount Vernon

Heritage India Festival
October 5-6
Dulles Expo Center

Washington West Film Festival
October 24-28
Reston Town Center

Fall for the Book Festival
October 10-12
George Mason University Fairfax campus

Cox Farms Fall Festival
Throughout October
Cox Farms
Oktoberfests and Harvest Days
Autumn is known for harvest time, and many of our wineries and breweries are hard at work collecting the fruits of their labor. In addition to the natural-grown harvests, you can also find good old-fashioned fun at these special Oktoberfest celebrations and Family Harvest Days.
Fort Belvoir Oktoberfest
October 3-6
Fort Belvoir - Tully Gate Visitor Center

Fall Harvest Family Day
October 19-20
George Washington's Mount Vernon

Vienna Oktoberfest
October 5
Historic Church Street, Vienna

Fall Carnival & Family Harvest Days
October 18-20
Frying Pan Farm Park

Halloween Town
Image courtesy Jack's Pumpkin Glow
Whether you are a fearless Halloween warrior or prefer to leave the frights to someone else, you can bet there is a Halloween activity that will get you in the spirit in Fairfax County. There are some great trick-or-treating events at attractions like the Smithsonian's National Air and Space Museum Steven F. Udvar-Hazy Center and George Washington's Mount Vernon and there are some classic haunted trails, houses, and fields that may be fun for the older kids. Want to explore fields of pumpkin patches or glowing jack o'lantern sanctuaries? Or finally get your selfie with the Iron Throne? Find all the Halloween fun you can muster right here. Bookmark it for later as we're always adding more events.
Seasonal Kick-Offs and Special Events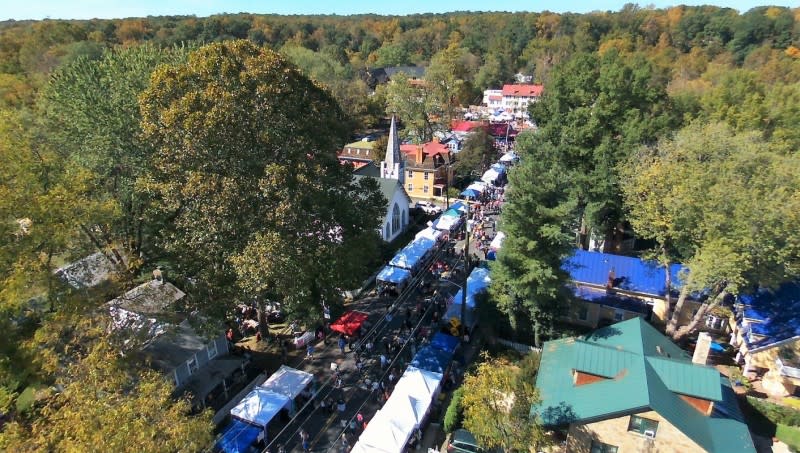 Image courtesy Town of Clifton
Just when you thought Wolf Trap shows were a thing of summer past, they hit you with a stellar lineup at their intimate Fall and Spring venue, The Barns. The shows kick off on October 10 with Lucy Kaplansky. Here's a sneak peek at some of the shows slated for this year, but you can always find the full schedule at wolftrap.org.
George Mason University's Center for the Arts is also kicking off a slate of fresh shows for the year, starting with LADAMA on October 4.
Plus, October is filled with special events including these gems:
Disney on Ice! Road Trip Adventures
October 2-6
EagleBank Arena

Reston Home Tour
October 19
Locations vary (Reston Museum has details)

Clifton Day
October 13
Main Street, Clifton

Annandale Parade
October 26
Columbia Pike, Annandale

Tour de Mount Vernon
October 19
Workhouse Arts Center

50th Anniversary Celebration
October 19
Hidden Oaks Nature Center

Fall Foliage Touring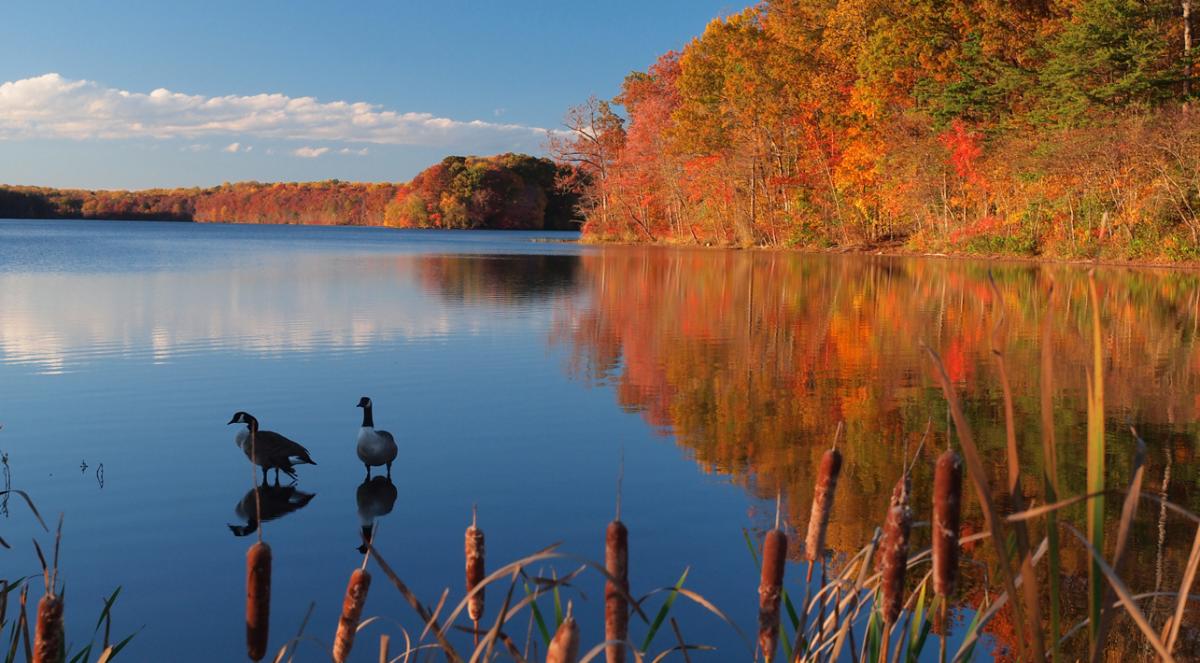 Image courtesy John Cozen, taken at Burke Lake Park
October is usually when the colors start to peak, and Virginia is known for some breathtaking scenic splendor. Here are several places where you can enjoy nature's showcase from the ground and a few nearby scenic drives you can take to enjoy from the comfort of your vehicle.
In addition, don't miss the Fall Color Kayak Tour at Occoquan Regional Park on October 19 to see the scenery from the water. Limited spaces available!
Did we miss something that you absolutely love to do each October in Fairfax County? Tell us in the comments below and share your favorite fall fun with us on social using #FXVA and @VisitFairfax.