October is one of the most fun-filled months in Fairfax County, filled to the brim with special events, month-long celebrations, spooky Halloween activities, and absolutely stunning fall foliage drive tours and viewpoints. We don't blame you if your calendar fills up quicker than a seven-year-old can fill his trick-or-treat bag! 🍬 🎃
Northern Virginia has a ton of fun to offer. Here's a guide to some of the best events, festivals, and activities happening in Fairfax County this October.
 
Fairs, Festivals & Events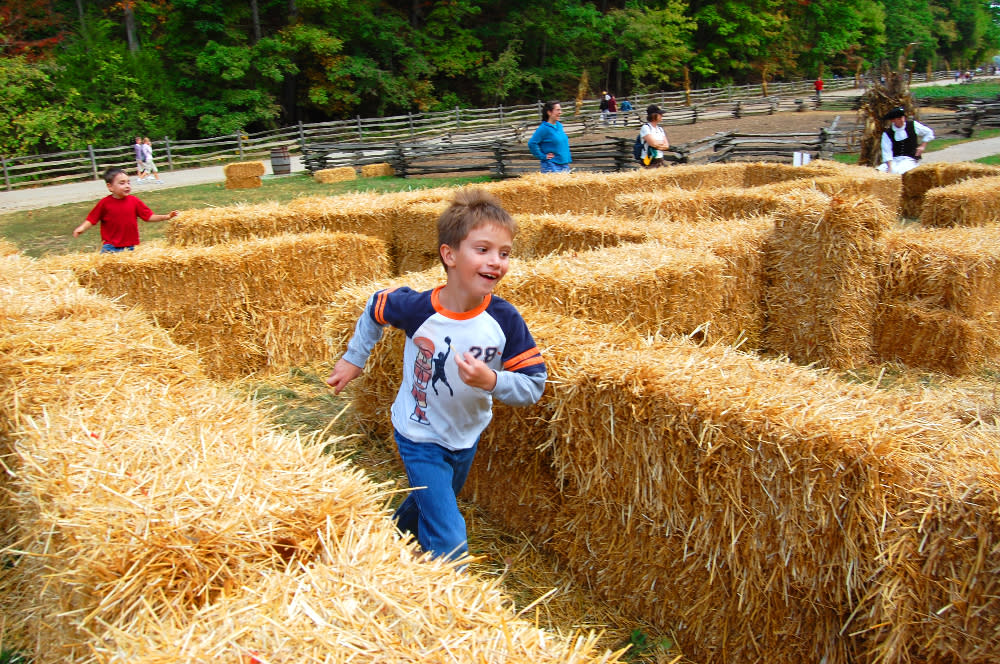 Image courtesy Mount Vernon
October is the prime season for family-friendly fall festivals and fairs in Fairfax County. Here are a few beloved events you won't want to miss. Be sure to check out our festival calendar, as more events are always being added to the list! 
Cox Farms Festival
Now - Nov. 7
Cox Farms

Fall Wine Festival & Sunset Tour
Oct. 6 - 8
George Washington's Mount Vernon

Clifton Day Festival
Oct. 8
Town of Clifton

DMV Chocolate & Coffee Festival
Oct. 7 - 8
Dulles Expo Center

Fall for the Book Festival
Oct. 11 - 14
Various locations & Virtual

Burke Nursery Pumpkin Playground 
Oct. 1 - 31
Burke Nursery

City of Fairfax Fall Festival
Oct. 14
City of Fairfax

Tour de Mount Vernon
Oct. 21
George Washington's Mount Vernon

Centreville Day
Oct. 21
Historic Centreville Park

Fall Fest at Reston Farm Garden Market 
Now - Oct. 29
Reston Farm Garden Market
Celebrate Hispanic Heritage Month

The National Council of Hispanic Employment Program Managers Official 2022 Hispanic Heritage Month Poster
Celebrated from September 15 through October 15 since its expansion in 1988, Hispanic Heritage Month honors the historic and cultural achievements of Hispanic Americans and celebrates their contributions that have influenced the diversity of our society. Check out this Hispanic Heritage Month guide to Fairfax County for a few ways you can experience and celebrate Hispanic culture and heritage here in Fairfax County and throughout the region.
 
Halloween Town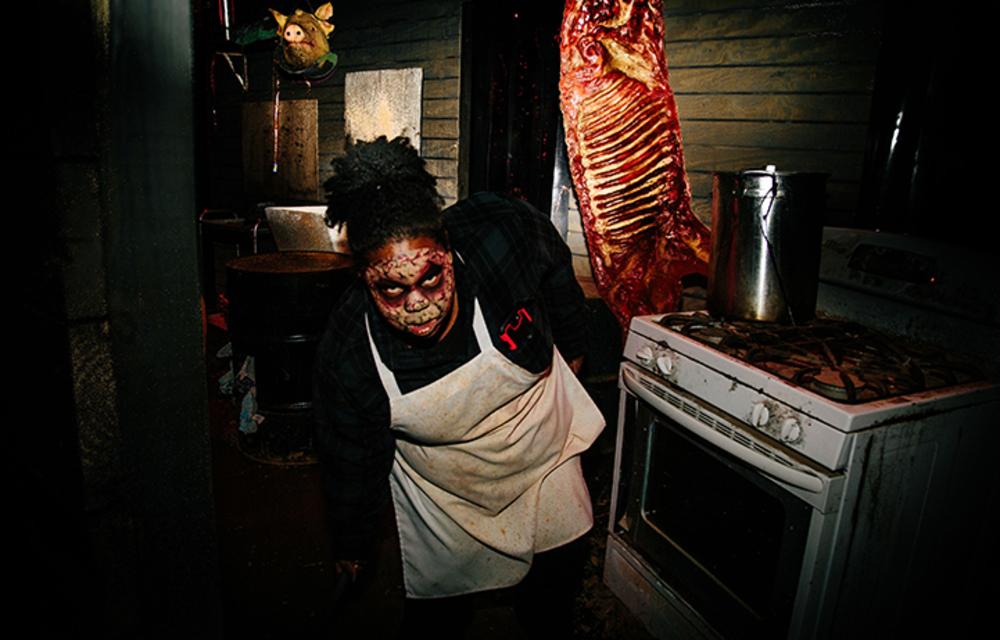 Photo courtesy of Cox Farms
Whether you are a fearless Halloween warrior or prefer to leave the frights to someone else, you can bet there is a Halloween activity that will get you in the spirit in Fairfax County.  Brave scares at Haunt: Game Over, walking through abandoned, historic buildings and into the dark woods with terrifying characters and sights at the Workhouse Arts Center. Or endure more than half a mile through the woods where you'll encounter chainsaws, spiders, and the occult at Cox Farms' Fields of Fear. Or, take the little ones to pluck pumpkins and sip apple cider at our local pumpkin patches. There's no shortage of spooky festivities! Find all the Halloween fun you can muster right here. Plus, enjoy the best spooky home haunts from local residents who go all out. 
Oktoberfests and Harvest Days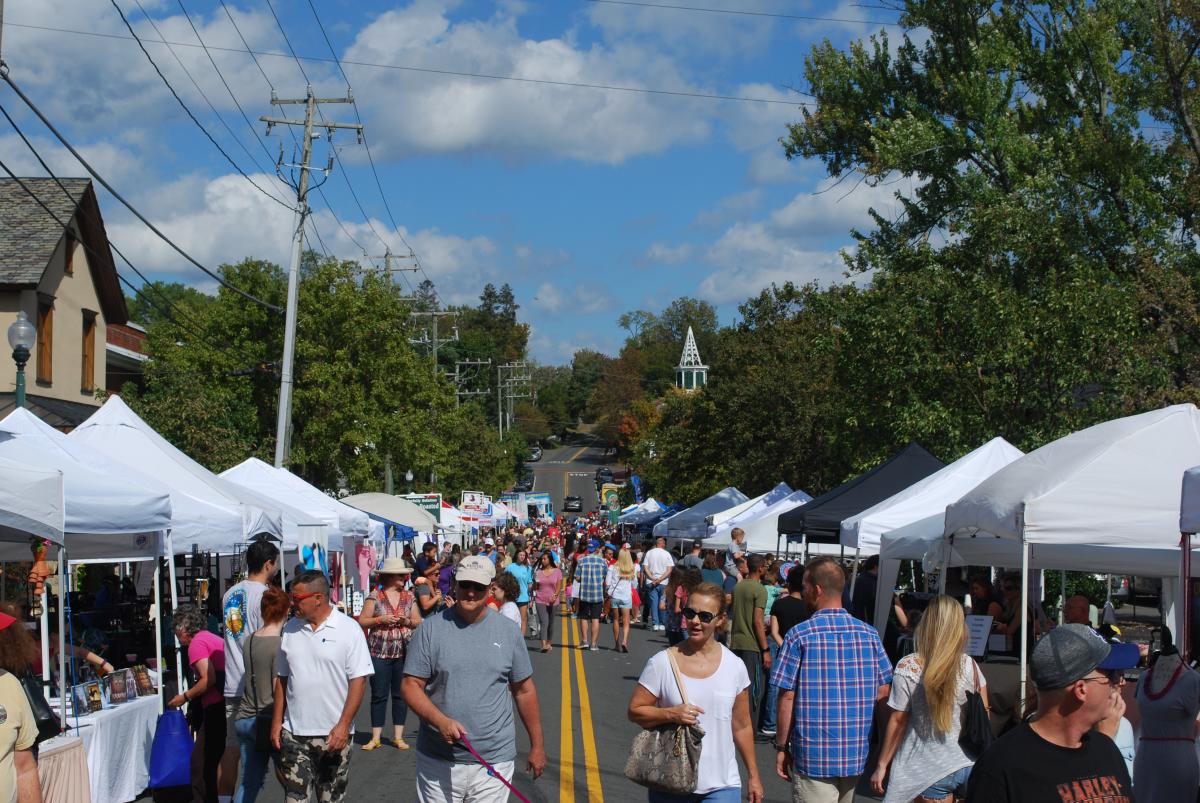 Courtesy Town of Vienna
Autumn is known for harvest time, and many of our wineries and breweries are hard at work collecting the fruits of their labor. In addition to the natural-grown harvests, you can also find good old-fashioned fun at these special Oktoberfest celebrations and Family Harvest Days. Find even more here.
Vienna Oktoberfest
October 7
Historic Church Street, Vienna

Fort Belvoir Oktoberfest
September 28 - October 
Fort Belvoir - Tully Gate Visitor Center

Farm Harvest Days
October 13 - 15
Frying Pan Farm Park

Arcadia Fall Funtacular
October 15
Woodlawn Estate

Fall Harvest Festival
October 21-22
George Washington's Mount Vernon

Oktoberfest Beer, Wine, Chocolate,
& Candy Pairing
October 28
Shipgarten

Fall Foliage Touring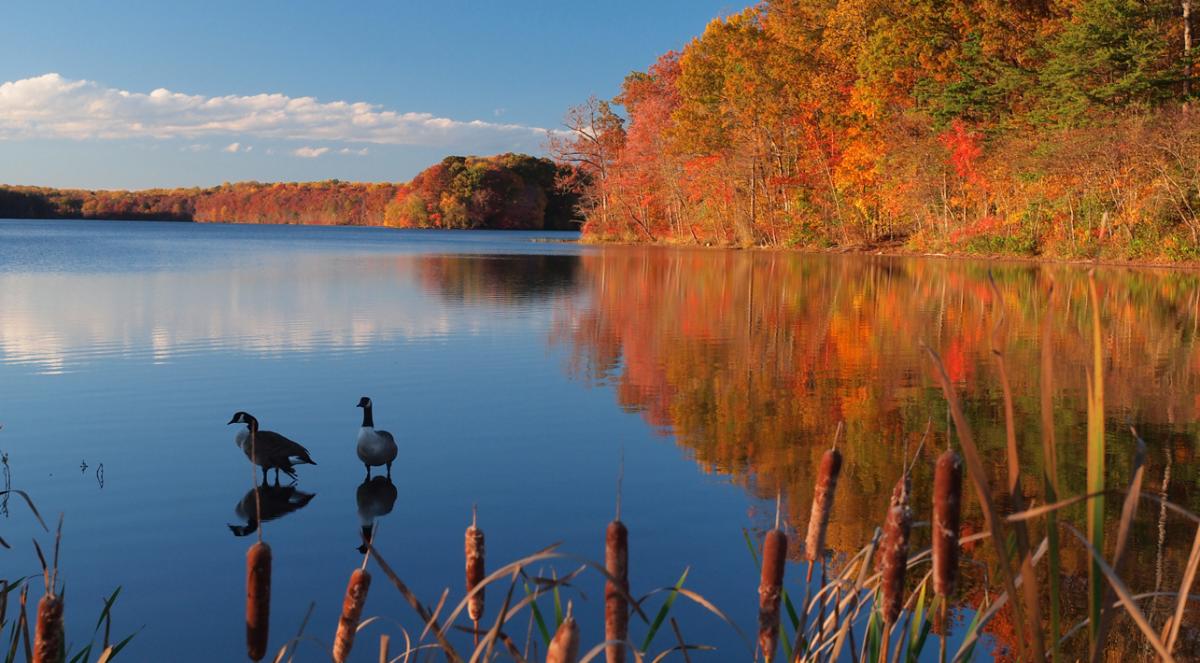 Image courtesy John Cozen, taken at Burke Lake Park
October is usually when the colors start to peak, and Virginia is known for some breathtaking scenic splendor. Here are several places where you can enjoy nature's showcase from the ground and a few nearby scenic drives you can take to enjoy from the comfort of your vehicle.
Want to take in the foliage from a more active vantage point? Check out these 5 parks that are great for fall foliage bike rides!
For those with littles, don't miss the Autumn Leaves Hike and Crafts at Burke Lake Park on October 21. Limited spaces are available!
Get Fresh Fall Treats and Produce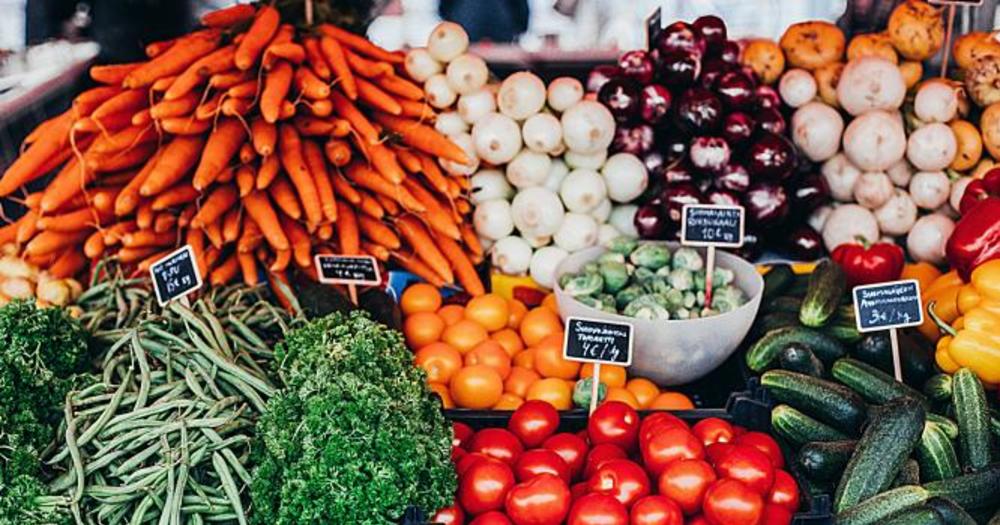 What could be better than fresh fall farmers market fare? (Say that three times fast!) Stock up on local fruits, meats, cheeses, and spices to make the ultimate fall recipes. Buying local produce supports sustainable agriculture in the Chesapeake Bay watershed and provides you with the freshest foods you can buy. Find a complete list of all farmers markets in the area here.
Plus, don't miss the Fall Harvest Festivals planned for several area Farmers Markets, which will include pumpkin painting, free samples, live music, a trivia wheel, and prizes, plus apple cider, family-friendly games, and more.
Oak Marr Farmers Market - October 11
Mason District Park Farmers Market - October 12
McLean Farmers Market - October 13
Lorton Farmers Market - October 16

Peruse Our Pumpkin Patches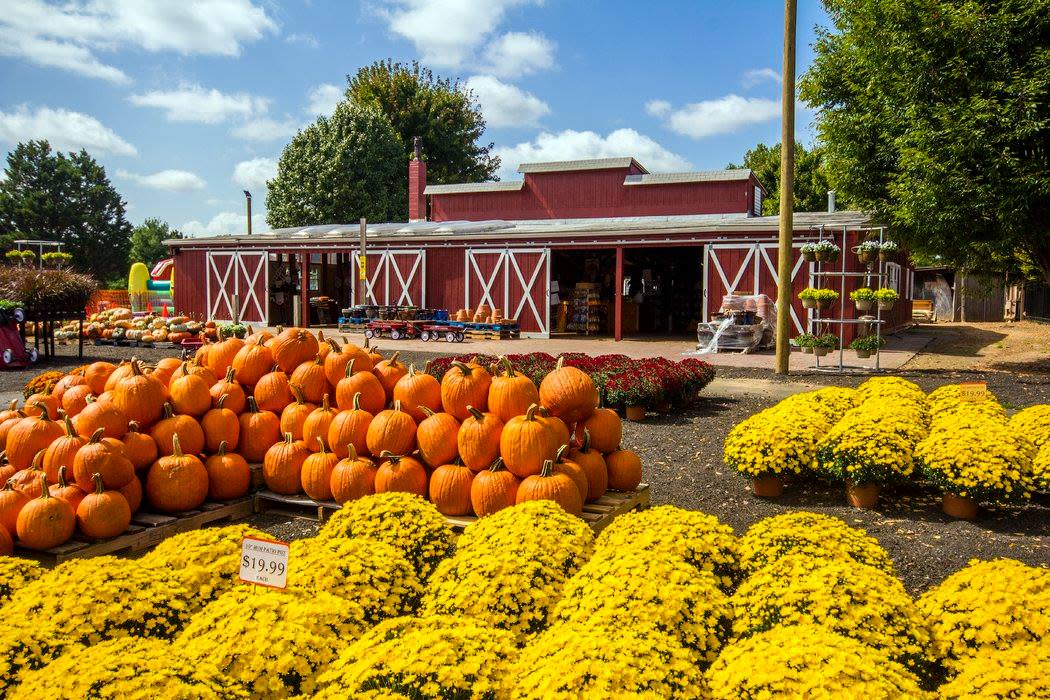 Image courtesy Reston Farm Markets/Facebook
You can't let October pass by without posing with the plumpest pumpkins in the patch! Don't forget to schedule your trip to a local farm or pumpkin patch to collect your haul. Here is an updated list of where to find pumpkins in Fairfax County this year. We'd love to see your stash - tag us in those pumpkin poses at @VisitFairfax!
See Cirque du Soleil: ECHO
Through October 22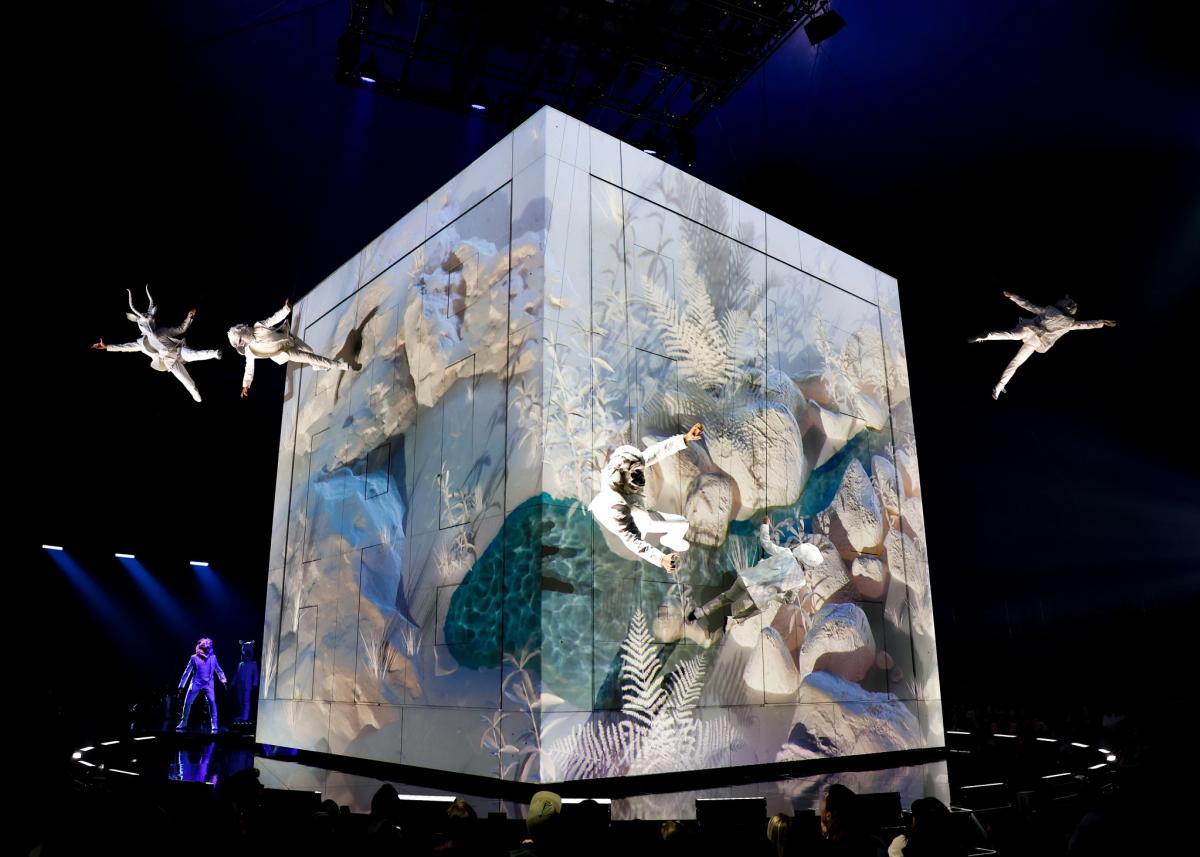 Image courtesy Cirque du Soleil
Witness the soaring and marvelous enchantment that a Cirque du Soleil production promises. Cirque du Soleil: ECHO is now playing through October 22 under the iconic Big Top in Lerner Town Square at Tysons II. The show follows an inquisitive young woman named FUTURE as she wanders into a fantasy world that explores our sacred bond with animals and nature. Packed with vibrant characters, inspiring music, astounding lights and projections, and never-before-seen acrobatic feats, Cirque du Soleil: ECHO invites audiences on a journey through a universe of color, wonder, and infinite possibilities.
Click here for a complete guide to tickets, parking, show details and more. 
Visit Gunston Hall's New Garden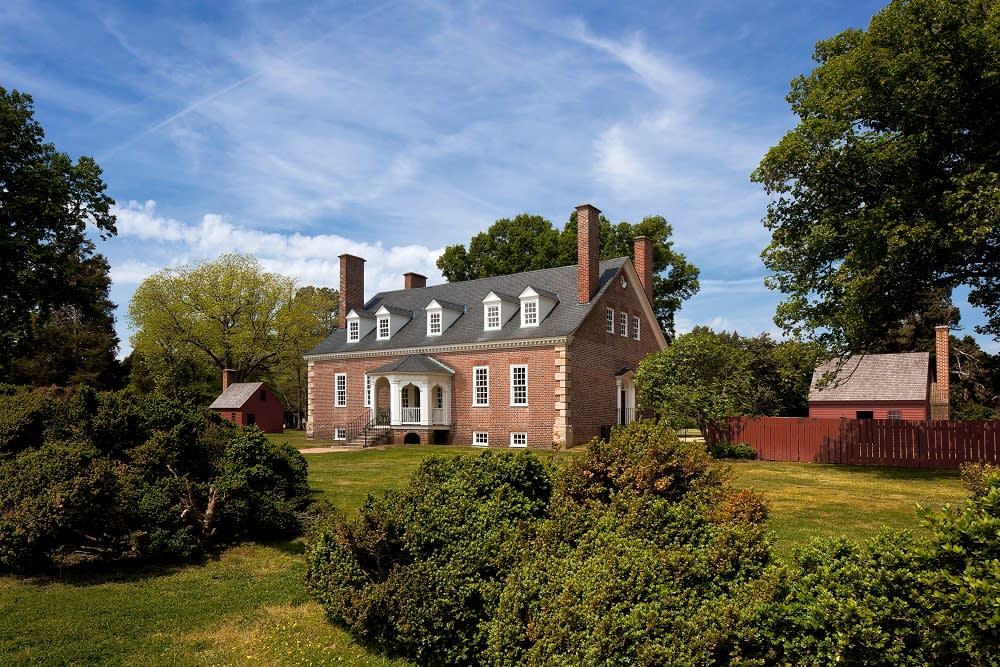 After many years of research and preparation, George Mason's Gunston Hall has officially opened their restored 18th-century Riverside Garden! Join Gunston Hall staff and volunteers as they celebrate the grand reopening on October 7. This open-house style, family event promises a day filled with exploration and learning amid the vibrant greenery. Attendees can immerse themselves in the world of plant life, guided by knowledgeable experts, and take part in activities like seed saving, creative crafts, and flower arranging.

Tickets are available both online and at the door
Pricing: $10 for adults and $8 for children

Did we miss something that you absolutely love to do each October in Fairfax County? Tell us in the comments below and share your favorite fall fun with us on social using #FXVA and @VisitFairfax.