You may have heard that Virginia is for Lovers. And Fairfax County, Virginia offers plenty of unique opportunities to spark romance. For example, you can go skating hand in hand, like they do in the movies. You can stroll along the water's edge looking for birds. You can explore a museum in tandem. Or discover a new indie band together. And, of course, you simply MUST take a selfie with your significant other in front of the LOVE sculpture(s).
From romantic dinner dates and unique and unconventional date ideas to couples spa treatments, special signature events, and themed getaway ideas, here are some of the most romantic travel ideas for your next trip to Northern Virginia.

Kindle your romance over a special dinner for two.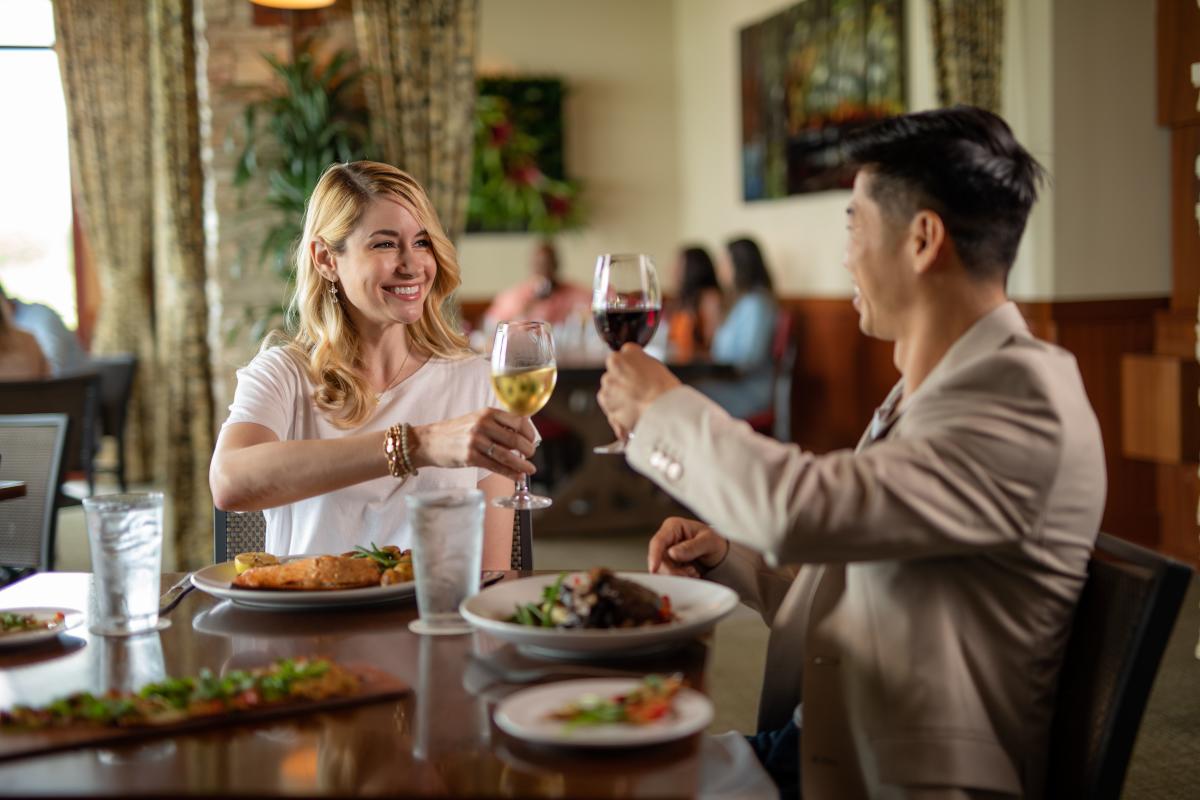 Image courtesy Seasons 52, located at Tysons Corner Center
A night at Eddie V's Prime Seafood and jazz lounge conjures up a warm, romantic mood. A coveted reservation at L'Auberge Chez Francois makes for an unforgettable evening. An evening at Mike's American Grill has romance in the air with countless couples canoodling over great food. A meal at 2022's #2 Best Restaurant in the U.S., Aracosia McLean is accompanied by spices as warm as your mood. And tableside Peking duck from Peking Gourmet is an event in and of itself. From the farm-to-table sensibilities of 2941 Restaurant and harth to the innovative American cuisine of Clarity and Trummer's Restaurant to the historic charm of Cedar Knoll, Fairfax County's restaurants bring on the romance! (For more on some of the ultimate destination dining spots in #FXVA, check here.)

Share an experience you'll never forget.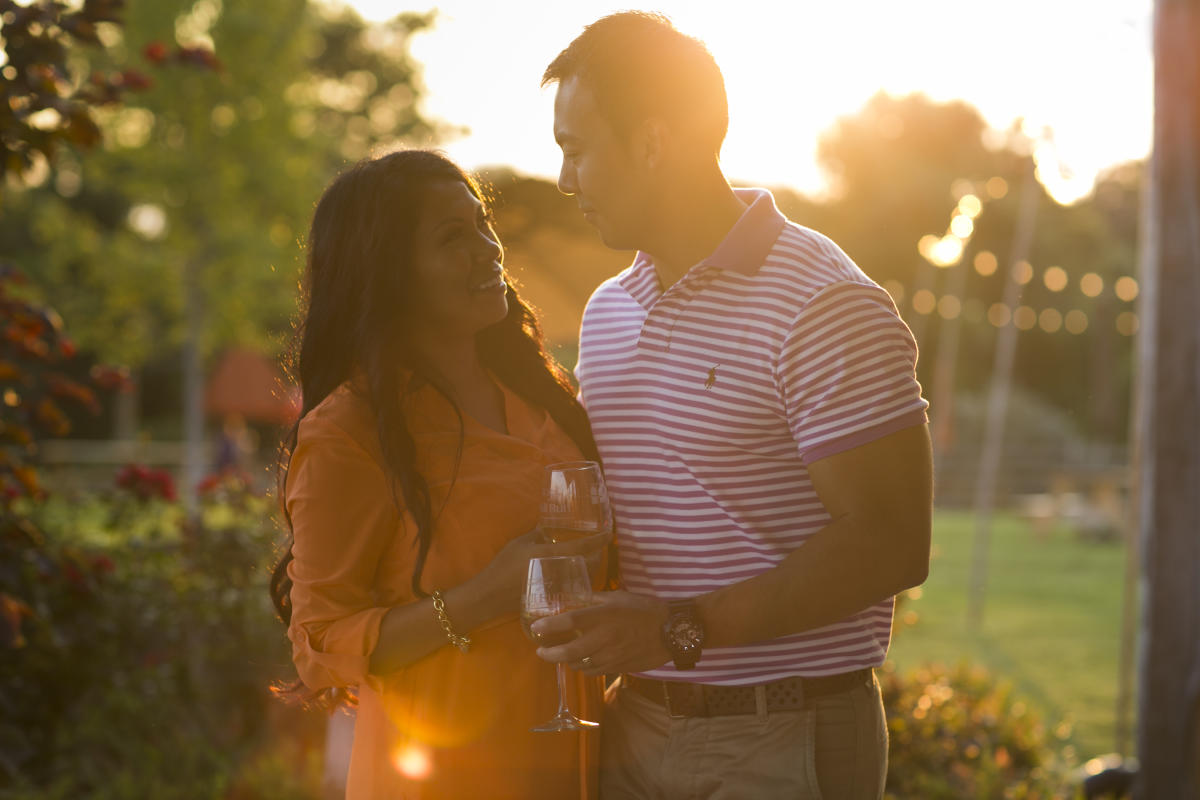 There are so many fun—and romantic—things to do in Fairfax County that it will feel like Valentine's Day every day. Muse Paintbar features creativity-infused paint and sip sessions. River-Sea Chocolate Factory and Café offers a class where you can make your own signature chocolate bar. Culinaria Cooking School teaches cooking classes that are perfect for couples. Spa Noa offers a one-hour couples massage that will leave you both feeling happy as a noodle. And our local wineries are historic, scenic and known for attracting lovebirds. For something different, however, why not try candle-making or an escape room? Doing new things together can help forge lasting bonds.

Attend a special event together.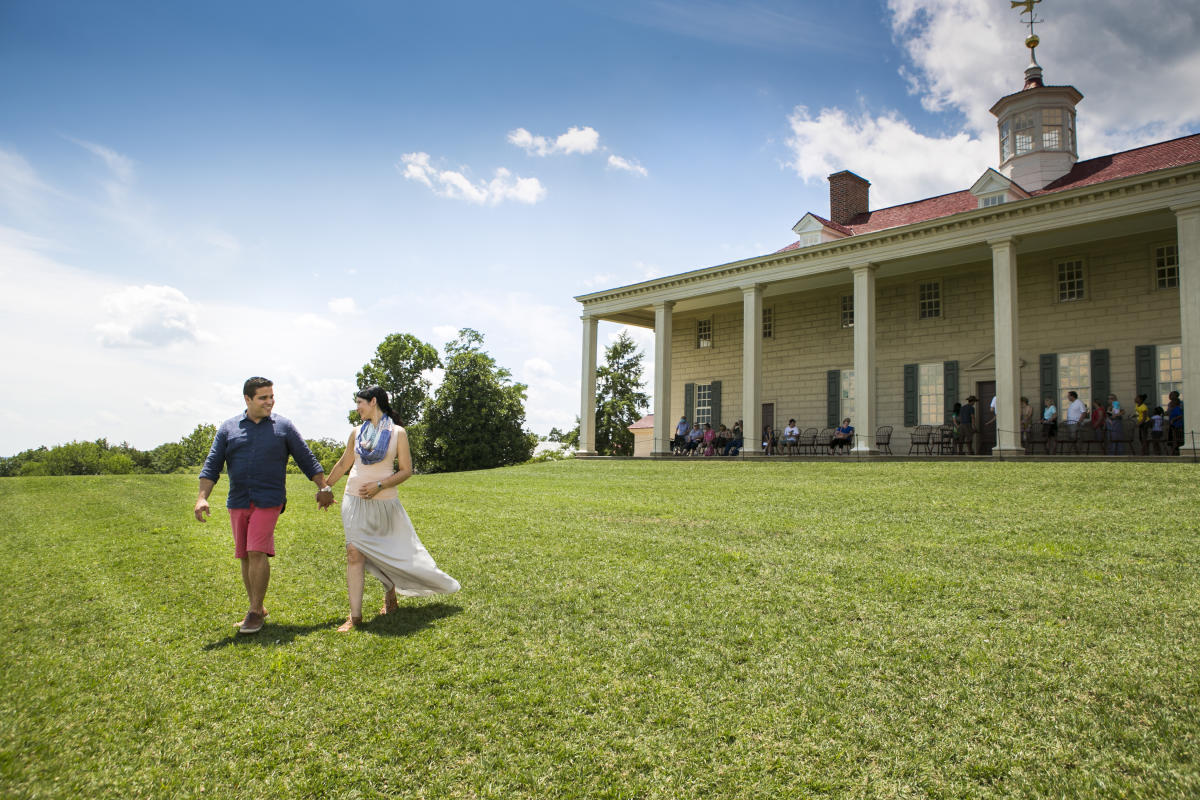 There are really great events for couples happening all year long in Fairfax County. Depending on your interest, options range from snagging tickets to notable performances at venues like Capital One Hall or Wolf Trap to sharing cotton candy or a funnel cake at seasonal fairs and festivals to attending signature events at historic attractions like Mount Vernon or Gunston Hall. Use our handy events calendar to help you plan out what will be happening during your stay.

Escape on a romantic retreat.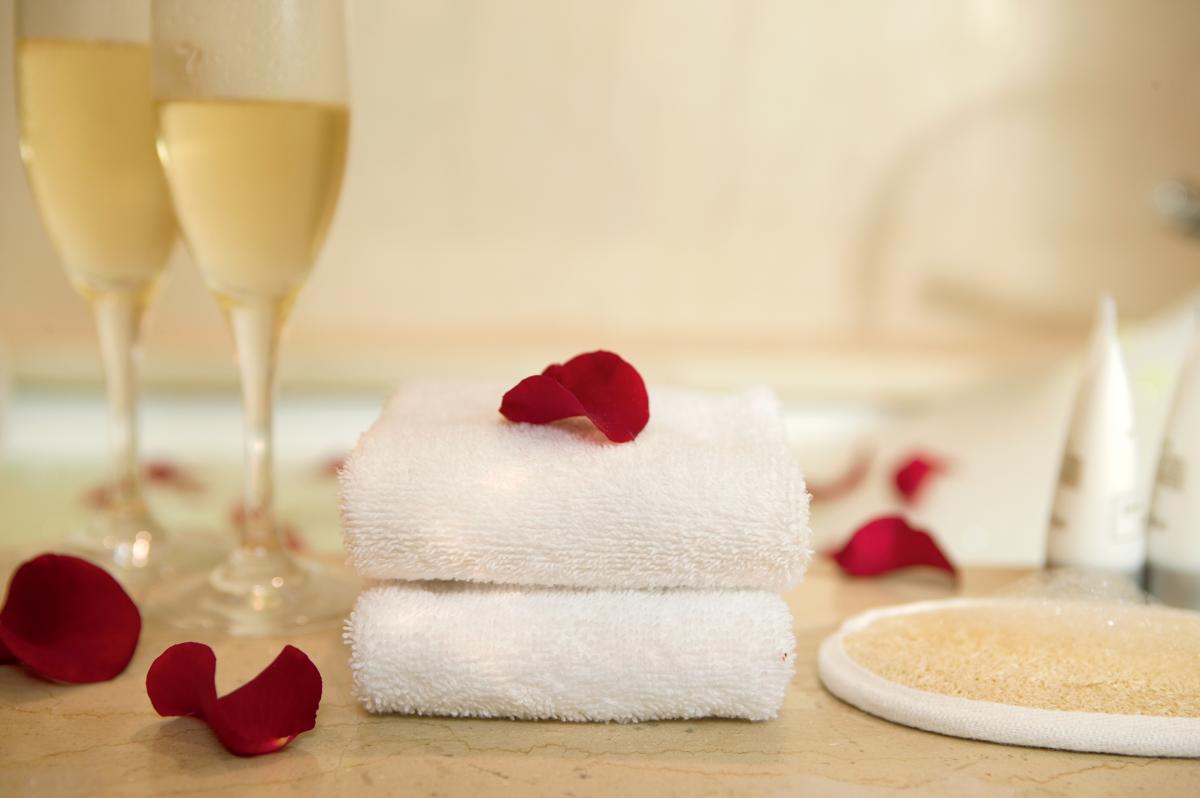 Image courtesy The Ritz-Carlton, Tysons Corner
Perfectly situated between mountains and sea, Fairfax County is a center point for all kinds of couples' escapes. Whether your idea of a good time is exploring acres of breathtaking natural wonders, immersing yourself in history and culture, or eating to your heart's content, we've compiled suggested itineraries for every type of couples getaway. Adventurous couples may love renting a cabin and taking the kayaks out on the bay, while retail fanatics will be over the moon with a stay at hotels like The Ritz-Carlton, Tysons Corner – a luxury hotel connected to one of the top luxury malls in America or the Hyatt Regency Tysons Corner Center - a modern hotel attached to one of the largest malls in America. Browse even more couples' getaway ideas here or if you're local, check out these cool DC Staycation ideas.
Fairfax County has 406 square miles to love, and each will love you back with new adventures, fantastic finds and profound discoveries. Plan your romantic adventure any time of the year using our suggestions and stumbling upon ventures of your own. And if you want to love it forward, make sure to patronize one of these businesses who are giving back to the community. We can't wait to romance you in Fairfax County! Be sure to share what you find to love with us on social media using #FXVA and @VisitFairfax.