"The important thing is not to stop questioning. Curiosity has its own reason for existing." ​-Albert Einstein
From a young age, we have all asked about the "how" and "why" of things around us to those who are older and wiser. For many of us, those questions now fall to us. Makerspaces exist for that reason to enhance education in science, technology, engineering, and mathematics [STEM] in a way that encourages and nurtures this innate curiosity that all young learners are born with.
Whether your child wants to be an Astronaut, Doctor, Cloud Solutions Architect, a Volcanologist, or whether you are a parent trying to find something to do on a rainy day that does not involve an iPad or television, Fairfax County has just the environment for you and your kids, with many things to do for young natural explorers to ignite their curiosity and let their imaginations run wild. These locations are STEM-focused and allow kids to engage in science, technology, engineering, and math concepts in an atypical hands-on setting. From playing Minecraft to solving engineering design challenges, these recreations are curated for kids to learn at their own pace while having a blast! Keep reading to see how fun science can be! 
Interested in G-STEM? The National Museum of the United States Army Can Help Enlighten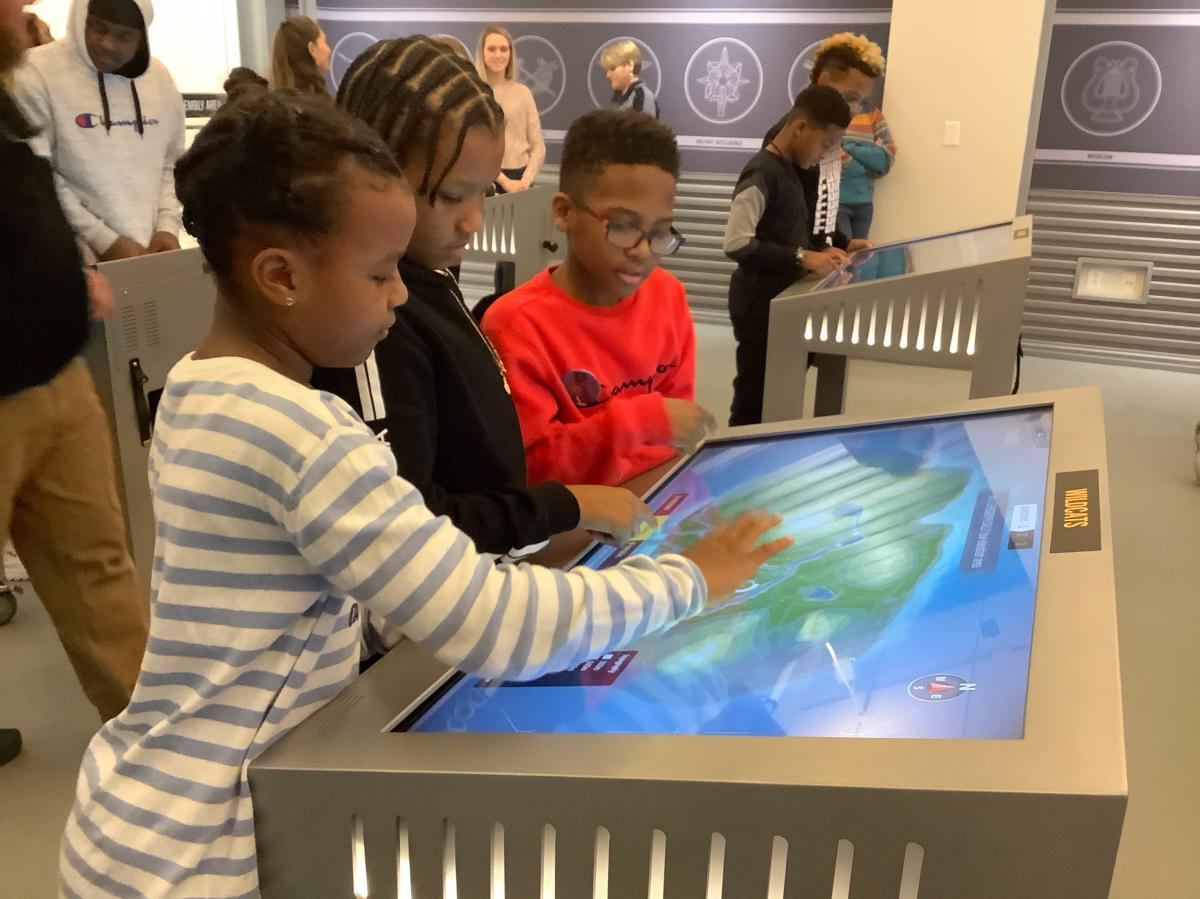 Image courtesy of the National Museum of the United States Army
Beyond the museum's special exhibits, it also features the incredible Experiential Learning Center (ELC). The center provides an exceptional and engaging environment where all visitors can cultivate abilities and enjoy themselves while exploring Geography, Science, Technology, Engineering, and Math (G-STEM). Kids can start at the Assembly Area before starting their journey, learning what it takes to sustain an Army. The Training Center is available to young visitors to give them a chance to see what it takes to be a soldier in G-STEM with five stations available to provide simulations. If your kid is fascinated with engineering, they can figure out how to repair bridges to ensure safe passage of supplies. Curious about geography? Well, now you can learn all about satellite imagery such as maps and data to accomplish your mission. For kids who are 8 or younger, Fort Discover is the perfect place to get their brains pumping with information. Army mules can be found at Fort Discover to help teach children about all different types of Army innovations from the Panama Canal to satellite communication.
Want to be a builder? Delve into LEGO Discovery Center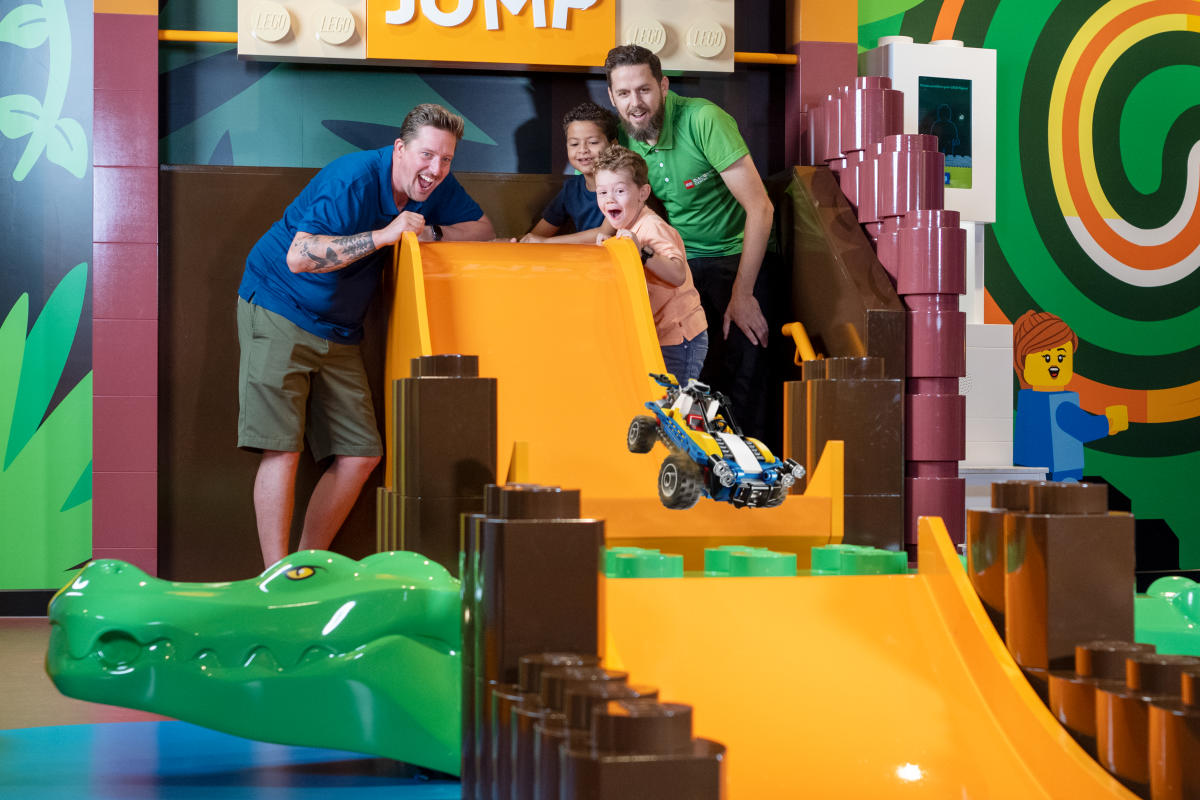 Image courtesy LEGO Discovery Center
LEGO has existed for 74 years and has proven to be much more than just plastic building-block toys, as it can provide a fun and engaging way for children to explore STEM concepts. And now, kids can put their engineering abilities to the test in the new LEGO Discovery Center at the Springfield Town Center! With 12 zones of adventures, there are two particular areas where kids are encouraged to use their creativity and imagination to design and build various structures, vehicles, and inventions. LEGO players are challenged to construct supercars to launch off a ramp, but not all cars make it. This is where Playmakers can help LEGO learners with tips and tricks to successfully launch it and win the race! For those kids who want to call themselves LEGO experts, The Workshop helps kids build unique LEGO innovations with the help of Master Model Builders ready to give plenty of guidance. These LEGO sets can spark kids' interest in STEM fields while also inspiring young minds to think critically to solve problems. Who knows? Maybe they will become a Master Model Builder themself. LEGO Discovery Center is open daily - make sure you buy your tickets in advance for a day filled with hands-on learning experiences.
Stop and Gaze at the Stars at the Turner Farm Observatory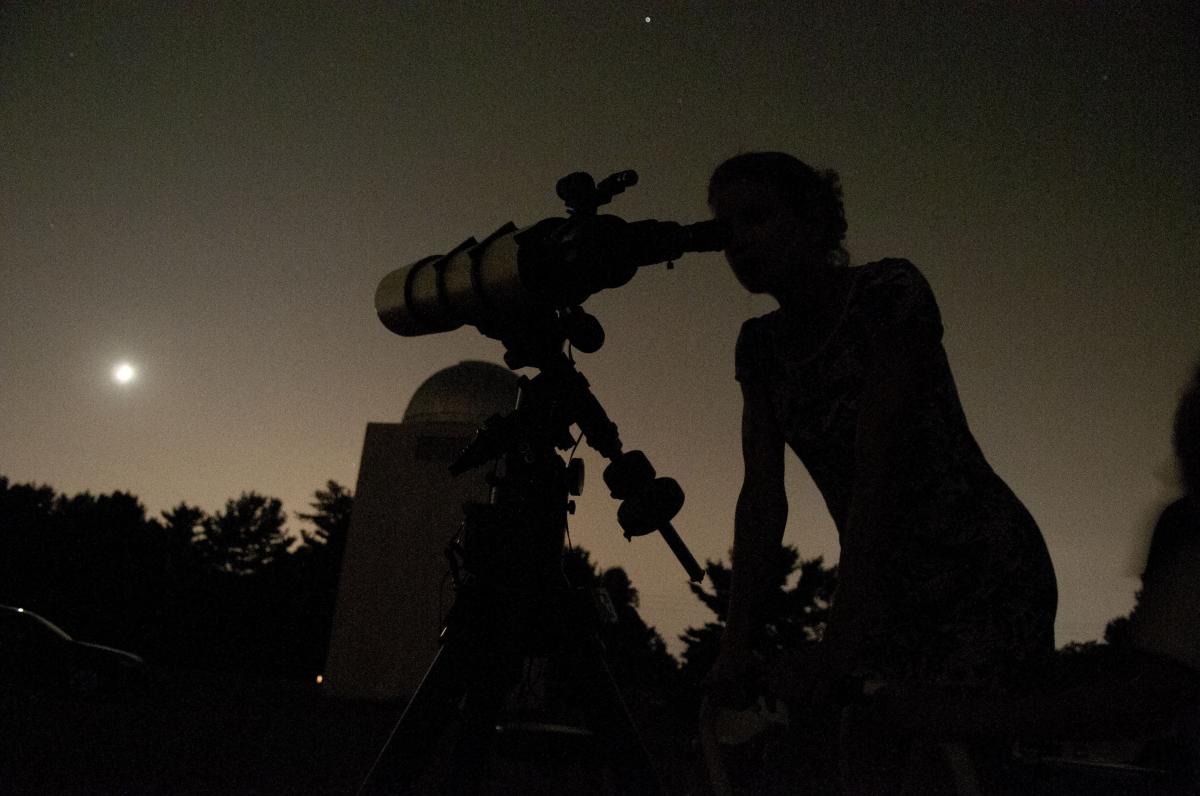 Located in Great Falls, Turner Farm is a 52-acre park where you can find a dome-shaped structure. This is the observatory, which is the perfect location for anyone curious about all things astronomy. Back in 1998, the Analemma Society was formed to help with the development of the observatory and to further promote science awareness and appreciation for all kids and adults. Turner Farm is situated in the darkest area of Fairfax County and with three spectacular telescopes, it makes for the optimal spot to stargaze and take a tour of the night sky. There are several events to keep an eye out for if you want to further explore the galaxies. These events are filled with discussions and the possibility to marvel at the Roll Top observatory as well as a 7-inch Astro-physics refractor. You do not want to miss Free Friday Viewings hosted by the Analemma Society from 7:30 PM to 9:30 PM throughout all of autumn. Visit the Analemma Website for more information! Visitors can wander the park during public hours and check out the events calendar for more out-of-this-world events.
Explore, Create, and Inspire at the Children's Science Center Lab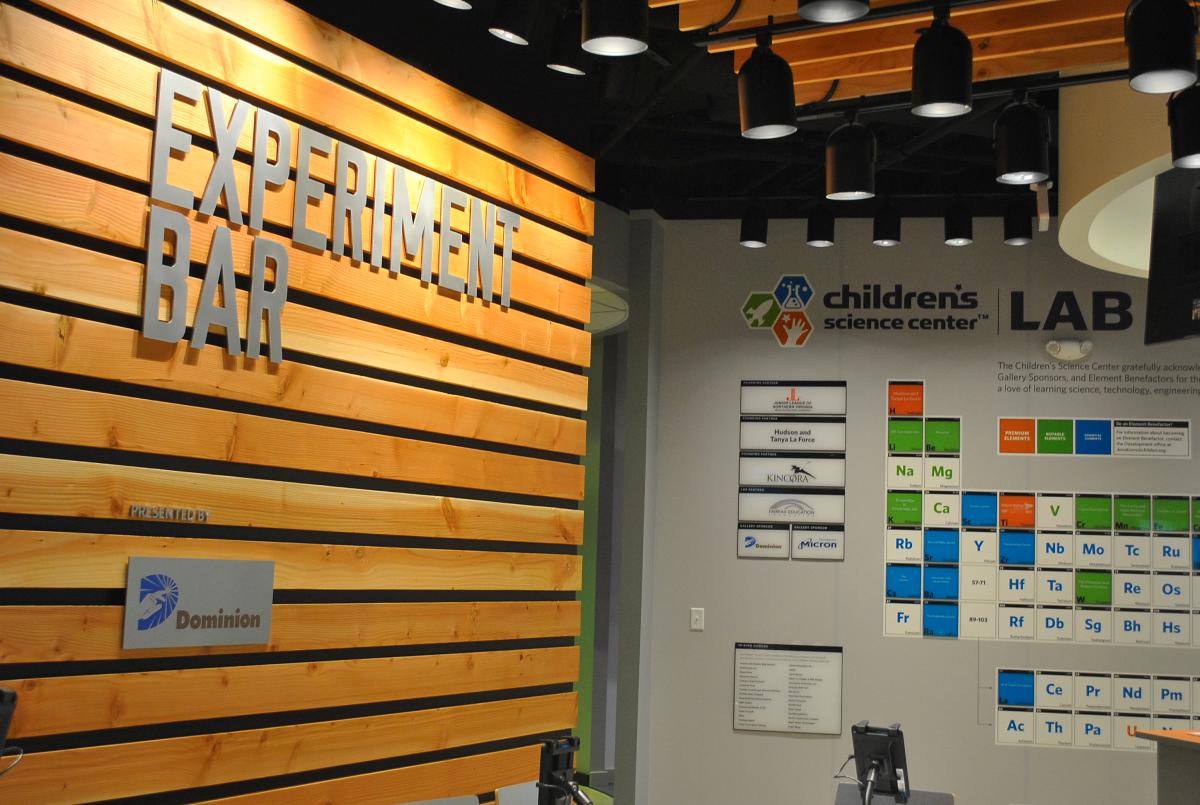 Located within Fair Oaks Mall, the Children's Science Center is an engaging activity center run by the Northern Virginia Science Center Foundation to explore all things STEM through interactive galleries and activities. Admissions are $15, for explorers ages 2 and up, allowing them to dive into and immerse themselves in five distinct learning zones for hours of engagement. For biology lovers, meet animal ambassadors to learn everything about amphibians and insects and do not forget to say hi to some of the animals that live there! Fans of Tinker Bell will love the Tinker Shop for solving building challenges and will be amazed by the wall of activities to puzzle through. Young scientists can choose from a rotating menu of experiments in the Experiment Bar and get lost in all the reactions, plus gain firsthand experience on what it's like to become a health or forensic scientist! A personal favorite of most children is the slime experiments where they can create their very own unique slime such as Plasmodial Slime. Kids are never too young for learning, so for children under five, the Discovery Zone is built for them to get hands-on education centered around building some foundational skills.
Hot Tip: If you or your child are interested in learning how air rockets are launched, how wind turbines work, or what chain reactions are, stop by the Inspirational Hub to observe hands-on exhibits. The Hub allows kids to solve chain reactions or see which bottle makes the best rockets. Keep a lookout on the Lab's calendar for popular and engaging events, like their annual New Years and Winter Wonder Lab events.
Have more time? Check out these other experiences.
NOVA Labs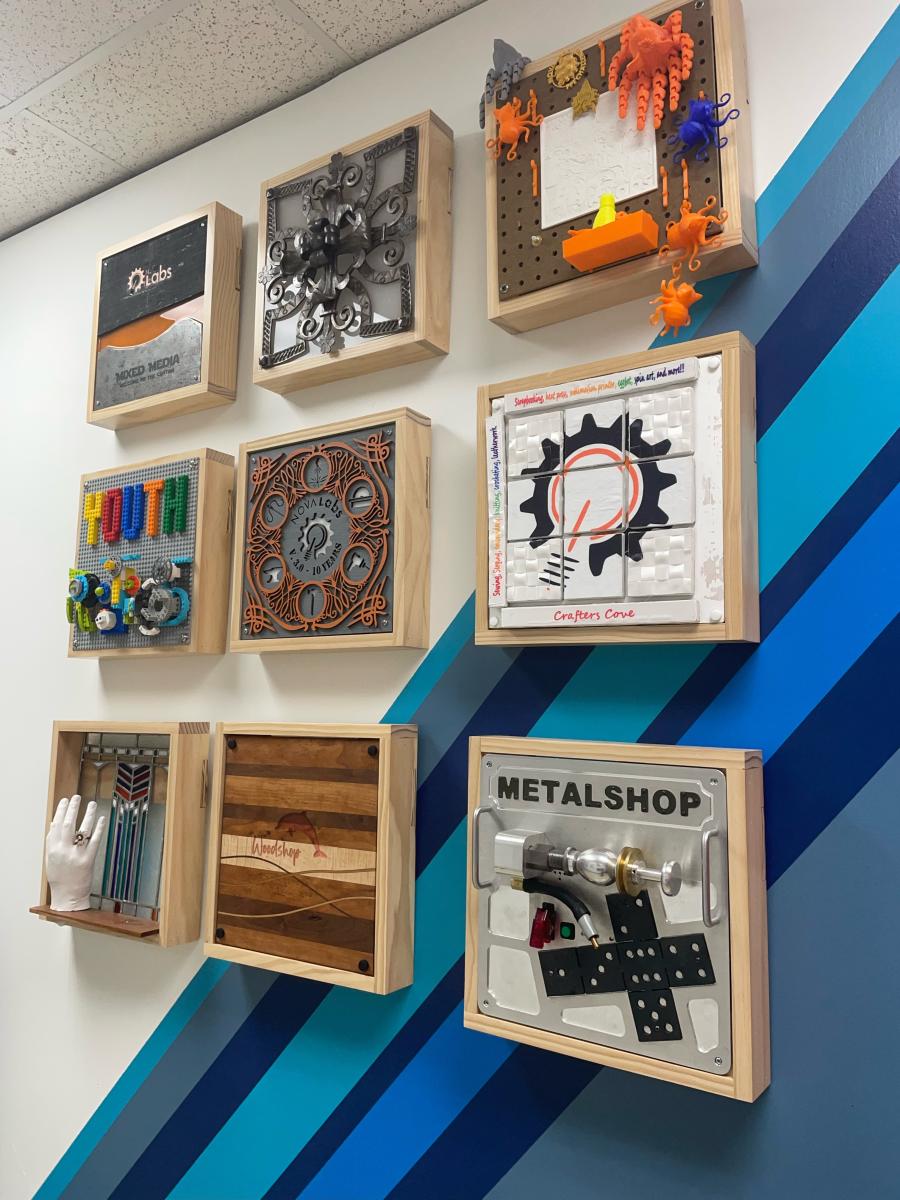 If you are looking for a more in-depth experience, NOVA Labs was created for those who are interested in robotics, welding, wood making, crafting with a laser, and so much more. This is the spot where young learners can explore their passions and NOVA Labs guides them through a multifunctional space brimming with resources, tools, cutting-edge machinery, and technology equipment, empowering them to create, invent, prototype, and construct whatever they set their minds to.
Some classes are available to non-members, but for more information on their Makerspace, ongoing classes, and summer camps, visit their website to discover the wealth of learning opportunities available at NOVA Labs.
iCode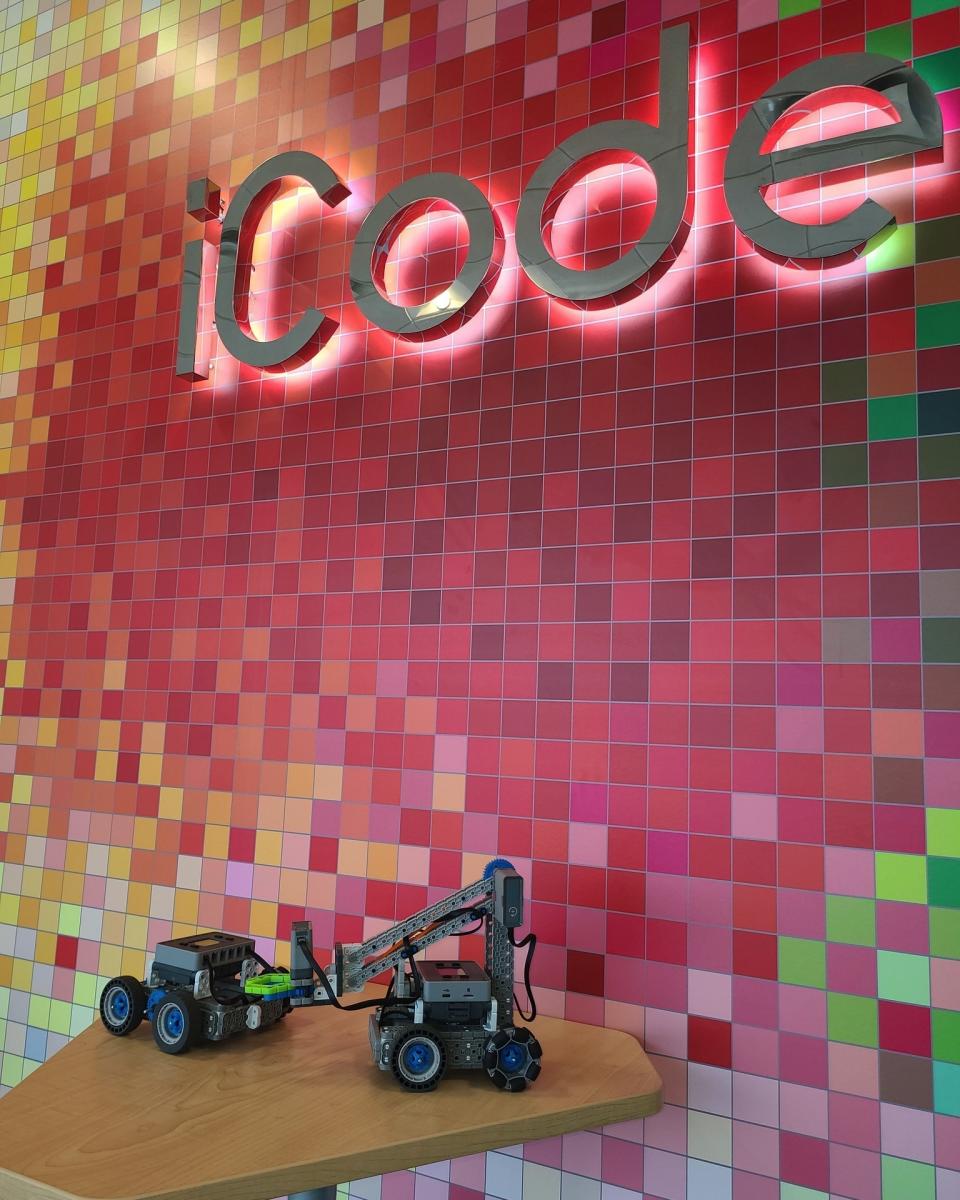 Image courtesy iCode Vienna/Facebook
iCode is the ultimate destination for kids eager to dive into the world of STEM and coding. With locations in Burke and Vienna, at iCode, children can embark on an educational journey that spans from coding basics to the programming of drones and, of course, robotics. The center offers something unique for every student. They even have specialized programs, such as the Belt Program, allowing students to earn belts at different mastering levels, just like a taekwondo class! In the Path Program, kids have the freedom to choose their course, picking from exciting paths like YouTube, Minecraft, and Python. Be sure to visit their website to access details about their classes, camps, and events, because who would want to skip a game night?
Interstellar Dreams Space Center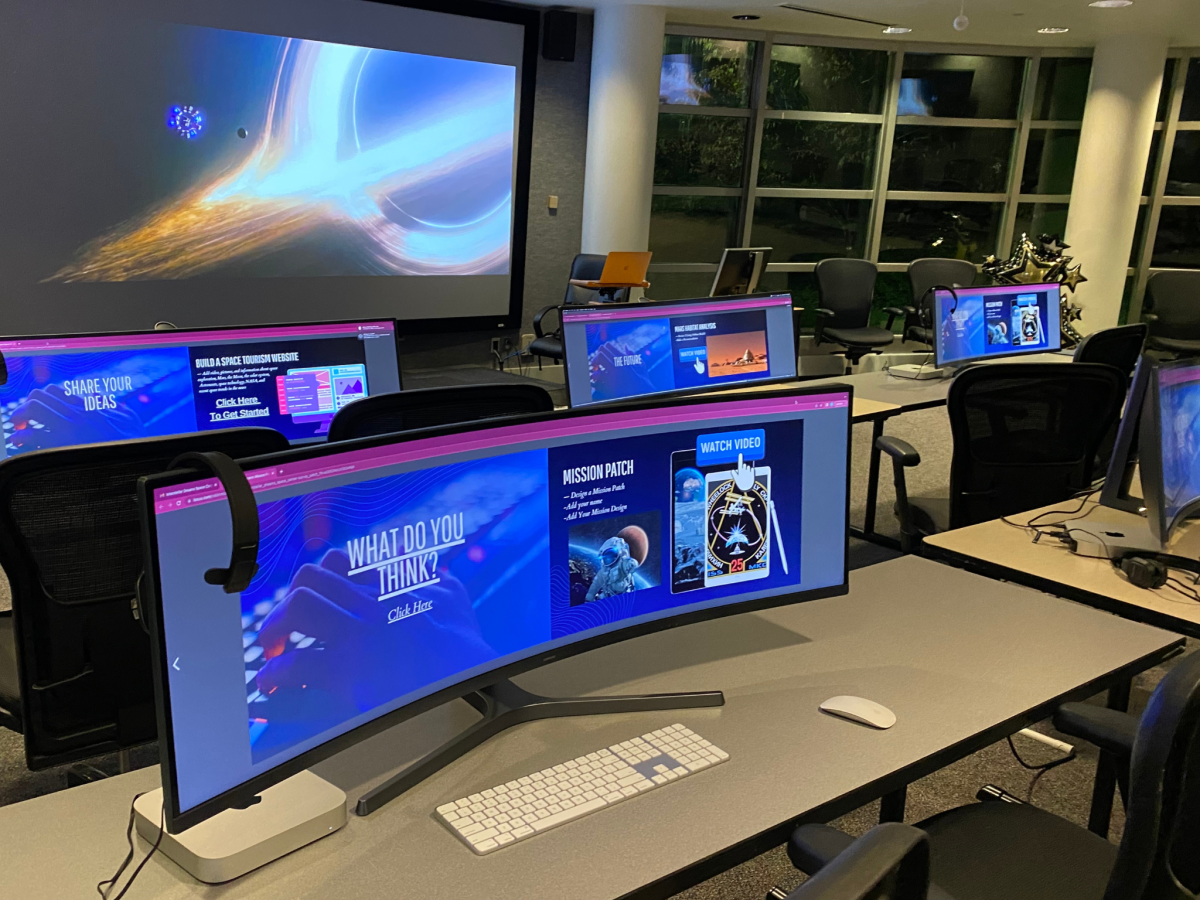 Image courtesy Interstellar Dreams Space Center at George Mason University
Launched in the summer of 2023, the Interstellar Dreams Space Center - a passion project part of The Pearl Project Institute and through a partnership with George Mason University - exists with a mission to utilize your imagination and blend "hands on" fun with "minds on" tech to launch the future of space exploration. Geared specifically towards middle and high school-age students, participants can assume the role of real-world mission specialists by exploring, imagining, and designing solutions to space debris, satellite solutions, and future possibilities of space tourism.
The Space Center is located within the Observatory Department at George Mason University and is currently enrolling for a 2024 Summer Camp series. 
Fairfax County Parks & Smithsonian's National Air and Space Museum Steven F. Udvar-Hazy Center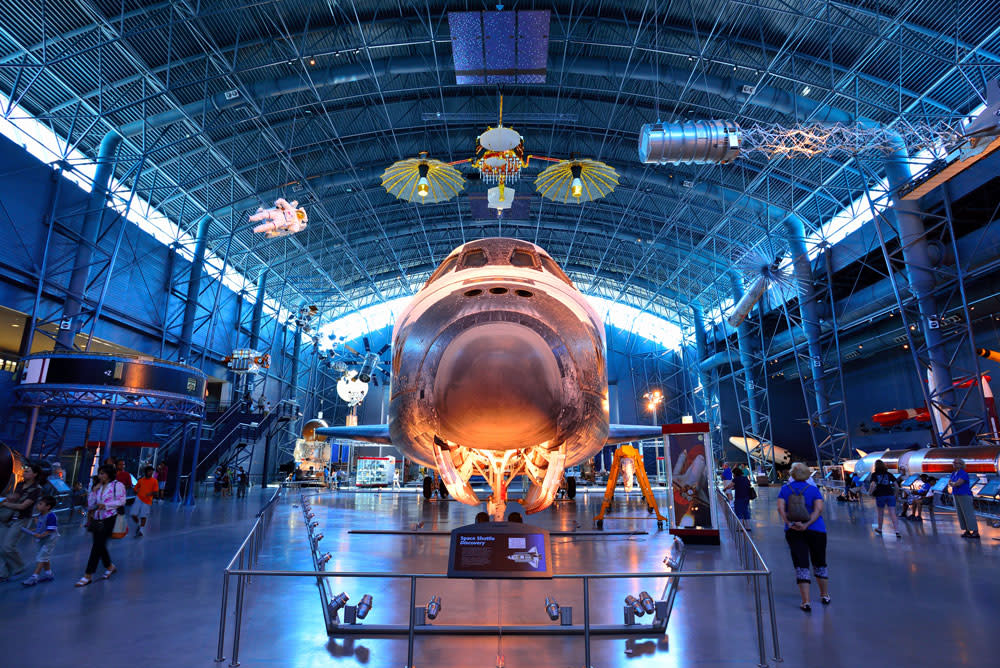 And of course, we'd be remiss if we didn't mention the incredible opportunities to learn more about space and technology at the beloved Smithsonian's National Air and Space Museum Steven F. Udvar-Hazy Center, which, along with its sister site in Washington, DC, houses the most air and space artifacts in the world.
Plus, the Fairfax County Park Authority offers even more events for young scientists. Keep a lookout on the Parks' website for events for kids who are eager to start building their veterinary skills or are curious about the species of fungus in Fairfax County.
As you can see, there is a wealth of STEM activities and opportunities that are perfect for celebrating National STEM Day each November - and of course, every day. Whether you're exploring hands-on exhibits, engaging in exciting experiments, or delving into the world of technology, there's something for everyone to enjoy while encouraging a love for science, technology, engineering, and mathematics.
Bonus content, just for fun...
Why did the white bear dissolve in water?...... because it was polar

Why did the biologist lock himself in jail with an engineer, a physicist, and a medical doctor?.......because he wanted to work with STEM Cells

What should you do when no one laughs at your science jokes?....... keep trying until you get a reaction.