Summer may be on the downswing, but you wouldn't know that looking at Fairfax County's event calendar. Before school is back in session and the warm weather turns crisp, check out some of the reasons that August is a prime time for visiting and exploring Fairfax County.

1. Holidays and Month-Long Celebrations
August is a popular month for celebrating different passions, from local foods to craft beer to your golf swing. Here are a few interests you might want to embrace this month.
 
National Farmers Market Week
August 7 - 13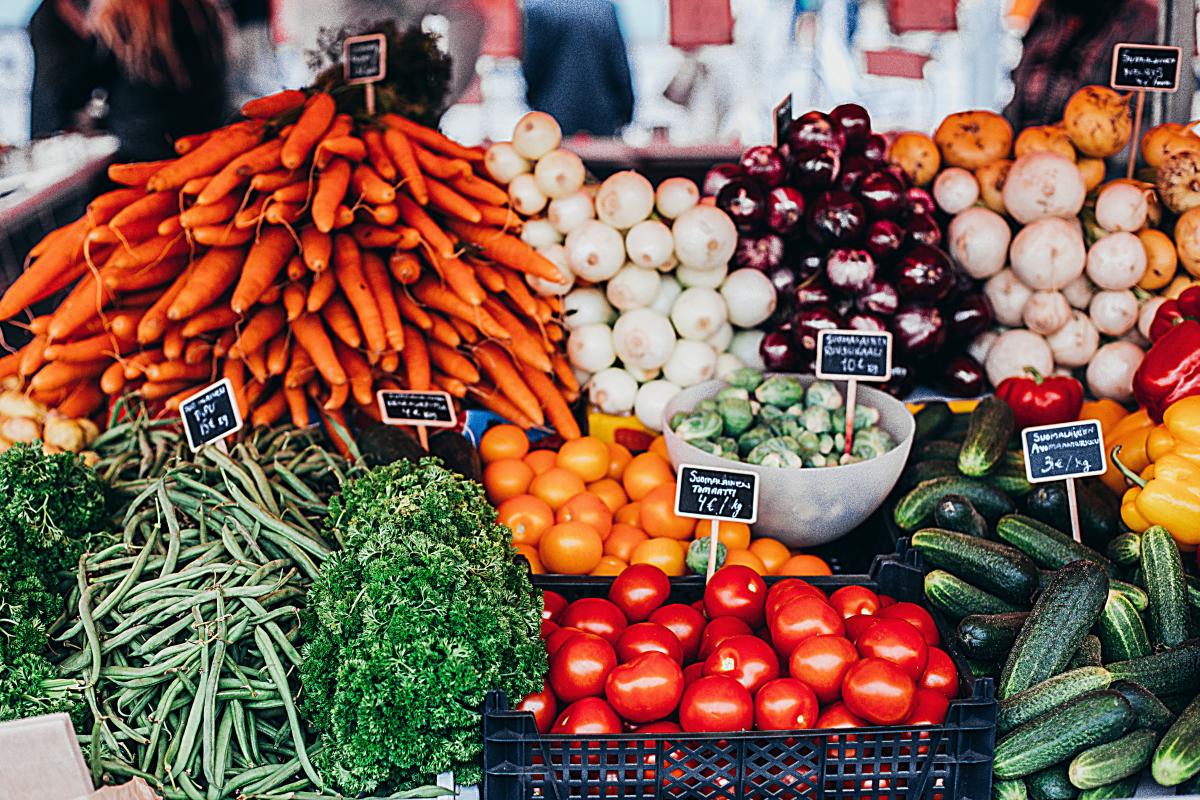 National Farmers Market Week runs from Sunday, August 7 through Saturday, August 13, 2022. What could be a better way to celebrate than to stock up on fresh fruit, meats, cheeses, and baked goods? Buying local produce supports sustainable agriculture in the Chesapeake Bay watershed and provides you with the freshest foods you can buy. Find a complete list of all Fairfax County farmer's markets in the area here and visit one or more of them for special cooking demonstrations, children's activities, and live music during this celebratory week. 
In 2022, National Farmers Market Week also coincides with Bike to Market Week. Check out the Fairfax County Bicycle Map for safe bike routes to many of the area markets. For even more biking resources, click here.

DC Restaurant Week
August 15 - 21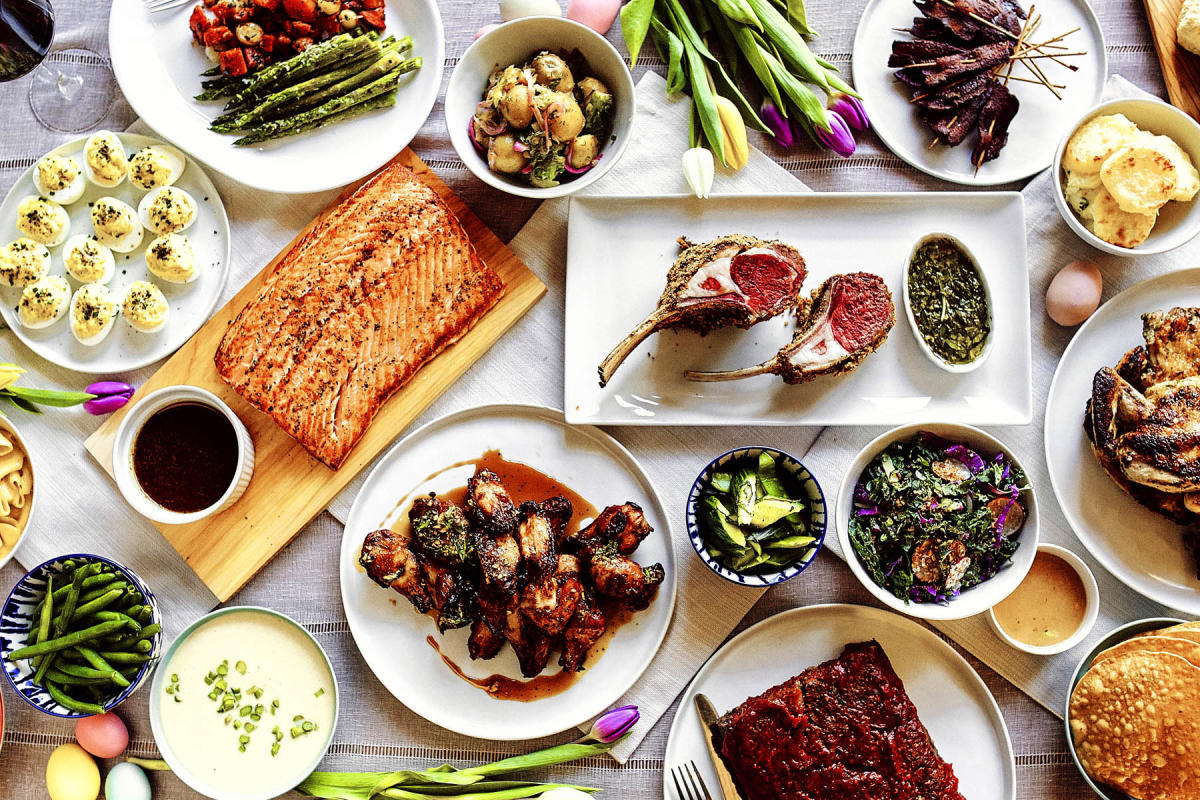 Image courtesy Founding Farmers
Attention, foodies! Summer Restaurant Week returns to the metropolitan area this month! Twice a year, the DMV area highlights some of the region's top restaurants, and many fabulous Fairfax County dining spots join in on the celebration to offer brunches, lunches, and dinners at a special rate. DC Restaurant Week returns from Monday, August 15 to Sunday, August 21 and includes both in-house dining and to-go meals with a variety of family-style offerings as well as cocktail and wine pairings. Eat your heart out and support hundreds of restaurants throughout the DMV. Get the list of participating restaurants here. (List will be updated as more restaurants are added.) 

National Golf Month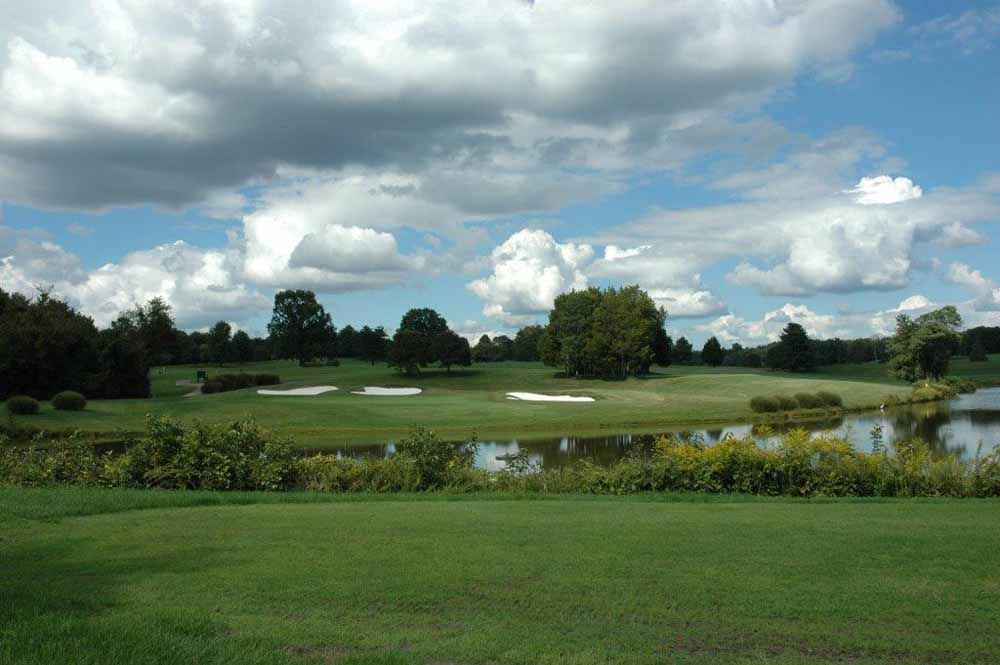 Image courtesy Golf Fairfax
It's a tee-riffic time to book your spot on the green because August is National Golf Month! Fairfax County offers some of the best golfing in Northern Virginia, by "par!" Check out Fairfax County-operated courses and reserve your tee time here. For a complete list of area golf courses, check out this list. For fun for the whole family, be sure to check out our mini-golf courses as well. 
Virginia Craft Beer Month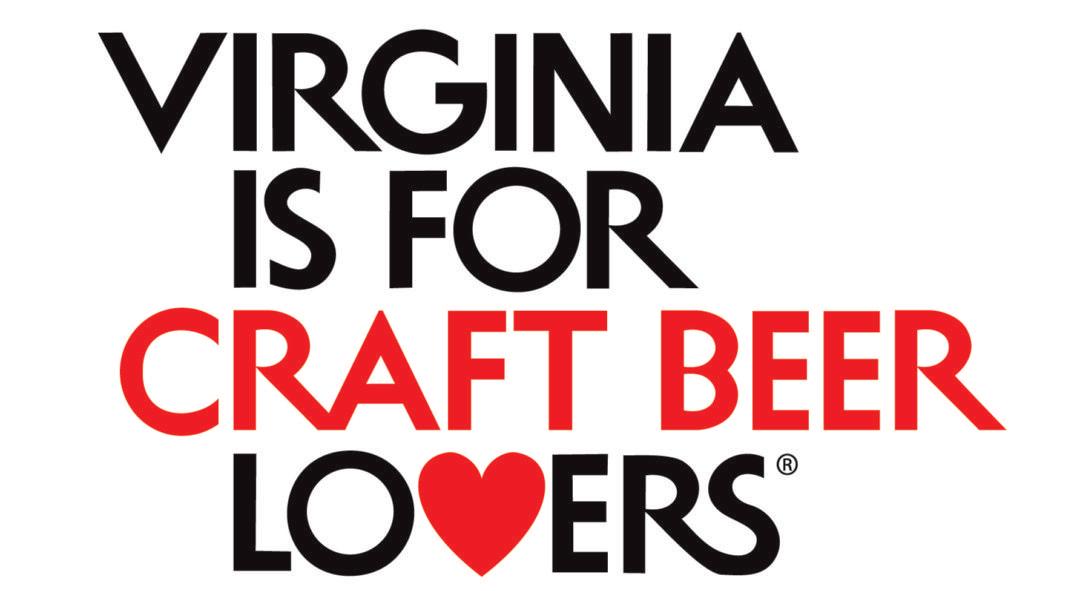 Virginia Craft Beer Month is upon us, and our Fairfax County Breweries are the "pitcher" perfect place to get your fix! Make your rounds to discover your favorite locally brewed and locally poured beer! To score exclusive discounts and prizes for visiting local breweries and wineries, be sure to snag the free Fairfax County Locally Poured Pass - no download required. 
Women's Rights 19th Amendment Anniversary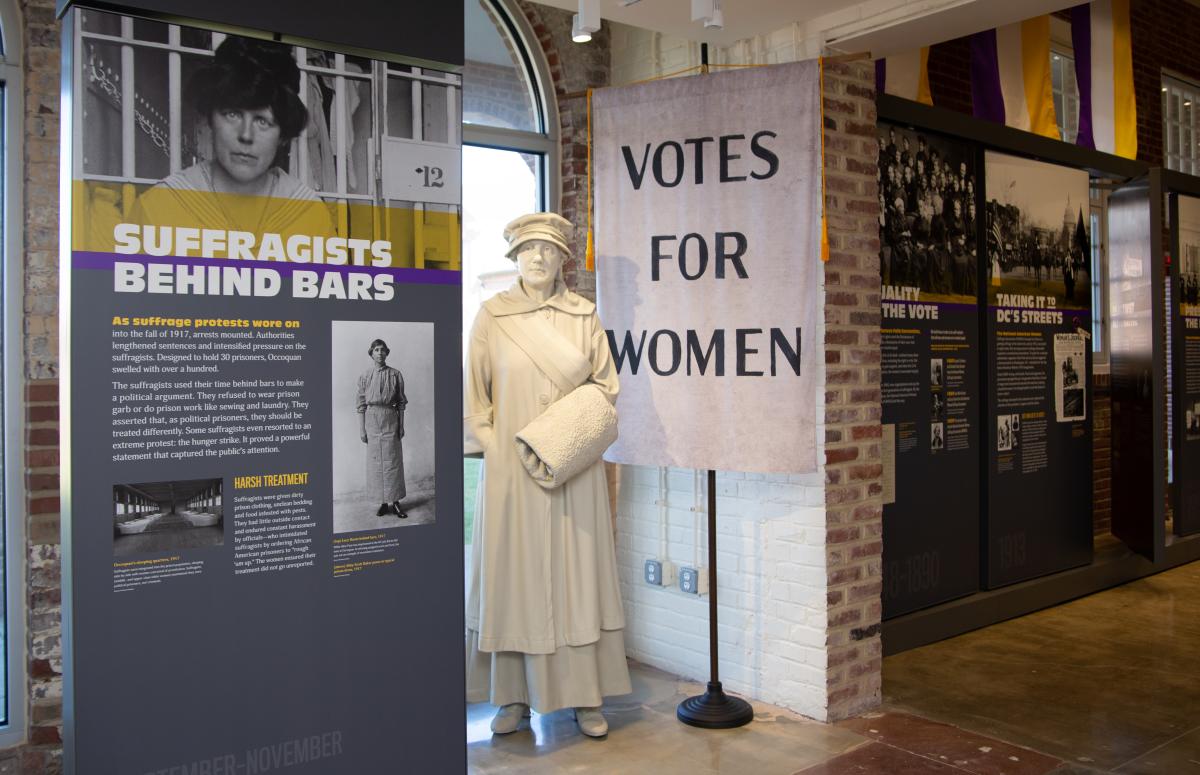 Image courtesy Mina Habibi/Workhouse Arts Center
This August marks the 102nd anniversary of the passage of the 19th Amendment, which secured women's constitutional right to vote. August 26th may be commemorated as Women's Equality Day, but this entire month brings a variety of ways to remember and celebrate the suffragists who fought for change.
 
Visit the Lucy Burns Museum:
In 2018, the Workhouse Arts Center completed a renovation of a 10,000-square-foot barracks building on campus, in what was formerly the Lorton Correctional Facility which operated from 1910-2001. This building now hosts the Lucy Burns Museum, which tells the story of the suffragists who were imprisoned here in 1917 for picketing the White House for women's right to vote. Watch this video to learn more about this fascinating story.

Visit the New Turning Point Suffragist Memorial:
It took 72 years to pass and ratify the 19th Amendment and more than 100 years to fully honor the millions who fought for women to have a voice in their government.  The Turning Point Suffragist Memorial is a new national landmark that pays tribute to ALL women who fought during America's women's suffrage movement. Snap a photo in front of the original White House gates that the women protested in front of in 1917, learn their stories at 19 educational stations, stroll through the reflection garden, and spend some time at this integral site for women's history in #FXVA.  

Get Inspired with Little-Known Local Stories:
Fairfax County is home to a multitude of sites and stories that celebrate the contributions of women to the United States. Explore the many sites in our region that tell their stories, and in doing so, gain a new appreciation for what they achieved. 
2. Waterfront Dining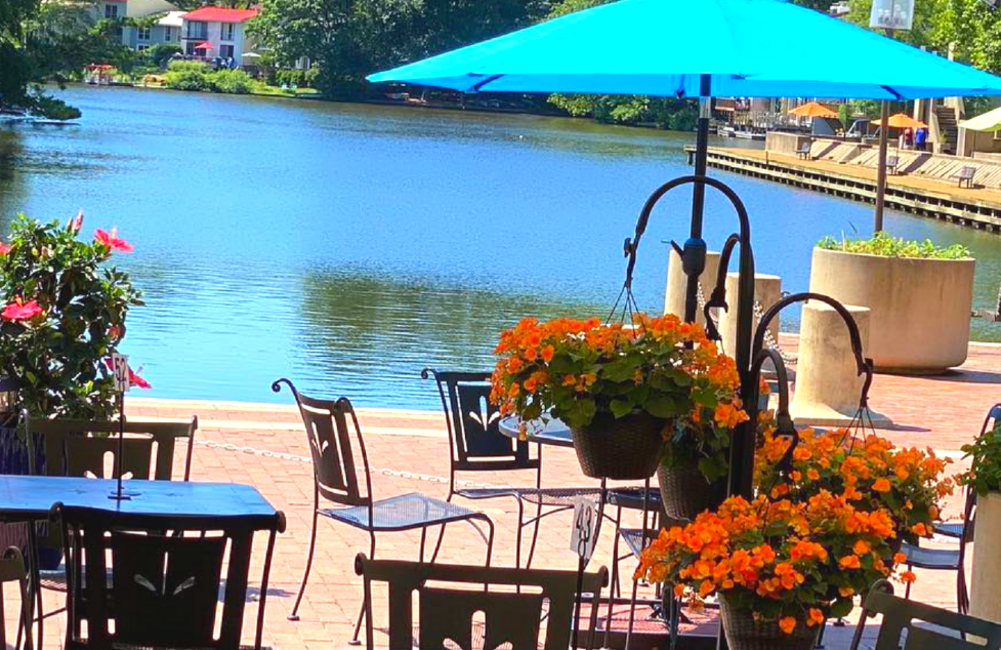 Photo courtesy Kalypso's Sports Tavern
Food always tastes better when it comes with a spectacular view. Luckily, our region's waterfronts are bustling with scenic dining destinations for every palette. From the flowing waters of the Potomac River to the tranquil edge of Lake Anne, check out our Guide to Waterfront Dining in Fairfax County!
3. Free Admission Days at Great Falls National Park
Photo courtesy Roger Lee Katzenburg
Perhaps one of the most unexpected attractions in Fairfax County is Great Falls Park, packed with trails, historic ruins, scenic overlooks, and a majestic waterfall you don't even have to hike to see. While admission to the park is usually $20 per vehicle, there are TWO opportunities to enjoy the natural wonder for free this month. 
August 4 - Great American Outdoors Act Anniversary
On August 4, 2020, Congress signed into law the Great American Outdoors Act. This landmark conservation legislation will use revenues from energy development to provide up to $1.9 billion a year for five years to provide needed maintenance for critical facilities and infrastructure in our national parks, forests, wildlife refuges, and more. Celebrate this monumental achievement for our national parks by experiencing the beauty of the Potomac River.
August 25 - National Park Service's Birthday
In conjunction with the National Park Service's birthday, visitors to Fairfax County are invited to visit Great Falls Park for free!  To make it easier to experience America's Great Outdoors, the National Park Service is waiving entrance fees all day long. 
4. Special Events This August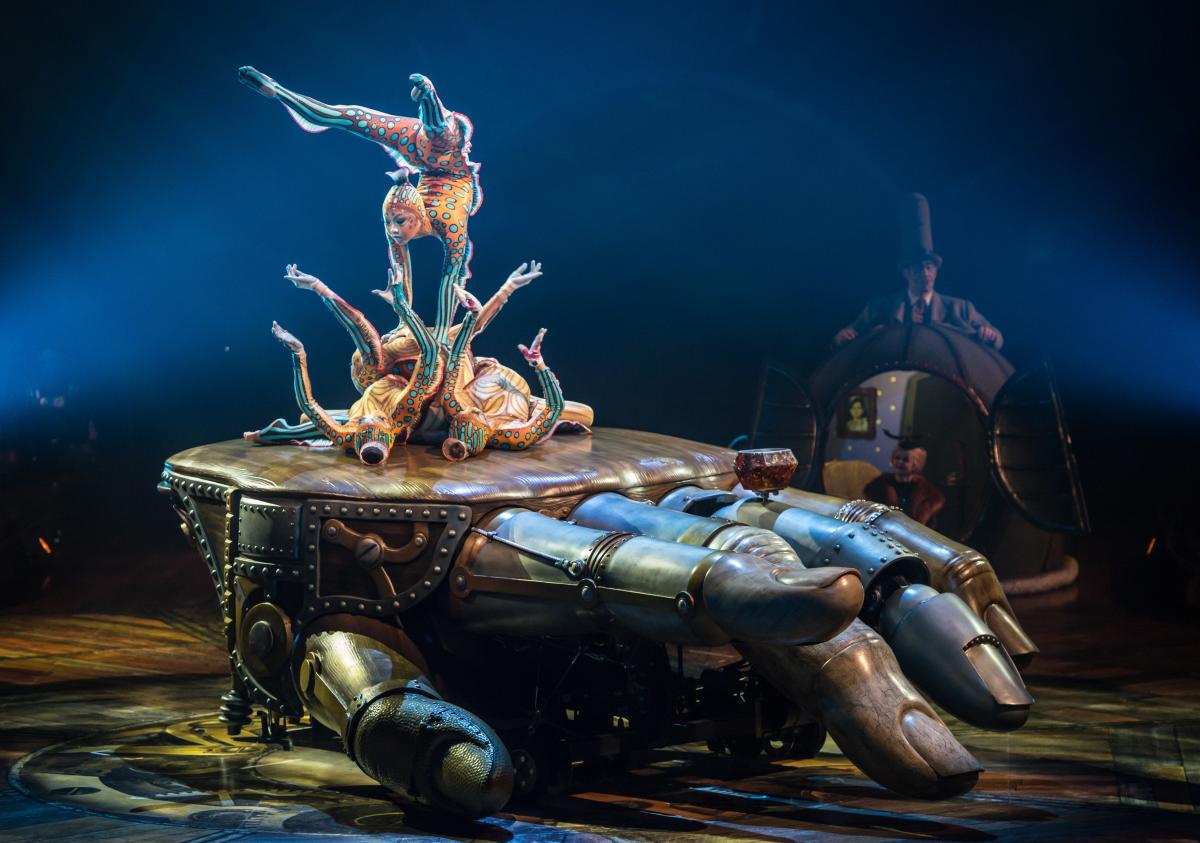 Courtesy Cirque du Soleil
There are so many unique events happening this month, that it was tough to narrow down. Here is a sampling of some not-to-miss August fun. Check our full event calendar for even more great ideas.
 
4H Fair & Carnival
August 4-7, 2022
Frying Pan Farm Park

Princess Diana Accredited Access Exhibition
Ongoing through August 28th
Tysons Corner Center Ground Floor

​​KURIOS by Cirque du Soleil
July 29 - September 25
Under the Big Top, Tysons II

Over the Edge: Helping Haitian Angels
August 27, 2022
The Hyatt Regency
Tysons Corner Center

Purple Heart Commemoration
August 6, 2022
Mount Vernon

Lake Anne Cardboard Boat Regatta
August 13, 2022
Lake Anne Plaza


Elvis Costello & The Imposters
August 18, 2022
Wolf Trap
 
Tysons Block Party!
August 19, 2022
The PARC

Lake Accotink 60th Anniversary   
August 27, 2022
Lake Accotink
 
Fairfax Comic Con
August 27, 2022
Dulles Expo & Conference Center
5. Summer's Last Hurrah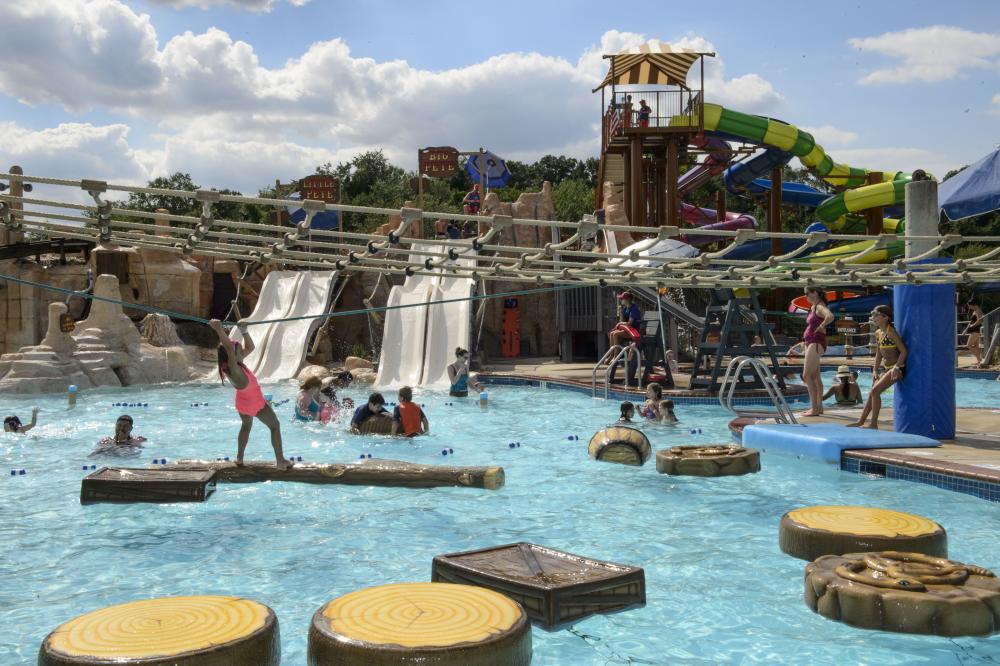 Water Mine Family Swimmin' Hole
Before the weather starts to cool off, squeeze out all the summer fun that you can! Get the thrill-seekers of the bunch excited for splishing, splashing, turning, and twisting at our local waterparks. Strike up some friendly competition at our mini golf courses - with a variety of themes, lengths, and difficulties for everyone. Even get out on the water with kayaks, paddleboards, and canoes at our local parks. Go rollerskating at Mosaic Skateland or head to where the wild things are at Roer's Zoofari.
What are you most looking forward to during these dog days of summer? Tell us in the comments below or join the conversation on social media using #FXVA and @VisitFairfax.