So you've brought your teen to Northern Virginia. Now what?
The good news is there are a plethora of things to do that BOTH you and your teen will enjoy (though maybe for different reasons.) Better yet, most of them have interactive or educational aspects that will make you feel like a very successful and responsible parent or guardian. Best of all, we have multiple options for every teen's interest and mood (and that's saying something!). So never fear. We have the makings of a sick (that's a good thing) vacation with even the most discerning of teens!

Trivia Teens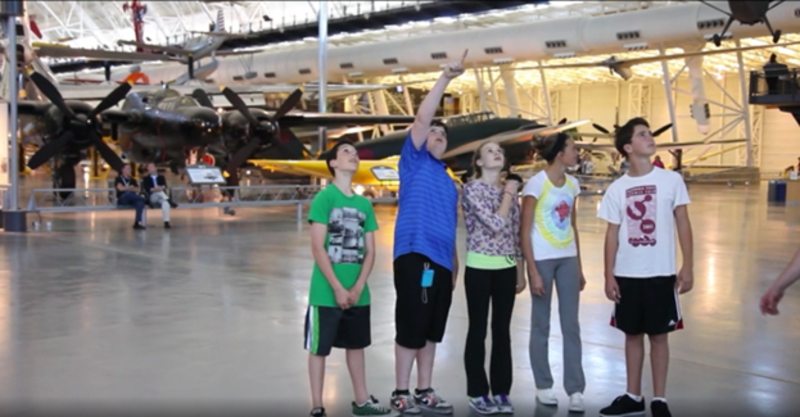 Who penned the first modern Bill of Rights? What were George Washington's teeth really made of? And flying cars?!?! If your teen is stimulated by knowledge, Fairfax County will send them home with plenty of factoids to share with friends. Better yet, they'll get some low-key history lessons while they are at it. George Washington's Mount Vernon presents a whirlwind of fascinating facts, from electricity installed by Thomas Edison to the secret basement beneath the mansion. They can even play an interactive game that puts them right into George Washington's decision-making boots. A trip to nearby Gunston Hall enthralls with archaeological digs and a look at a lesser-known, yet enormously pivotal founding father. And an excursion to the Smithsonian's National Air & Space Museum Steven F. Udvar-Hazy Center offers flight simulators, a look inside plane restoration, and a huge dose of aviation facts and curiosities.

Adventurous Teens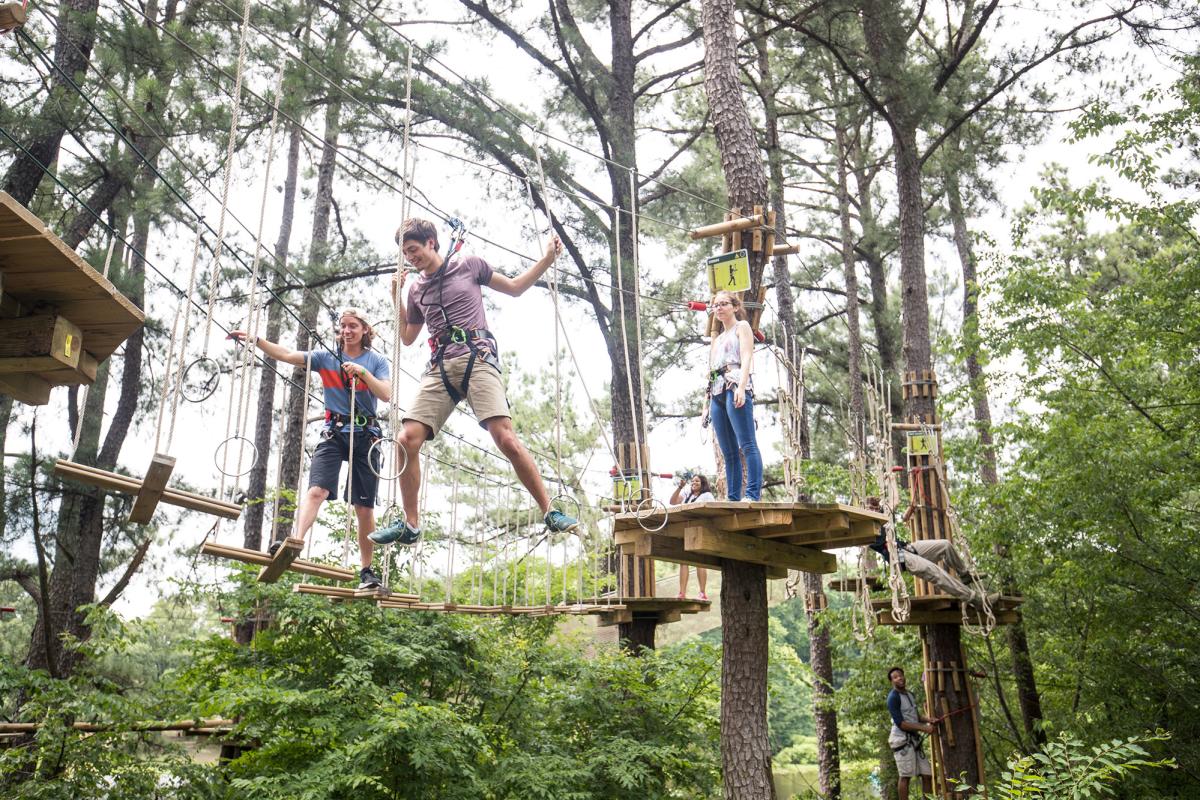 Image courtesy Go Ape Zipline & Adventure Park
Is your teen energetic? Outdoorsy? A daredevil? We know the type. Go Ape Zipline and Adventure Park has suspended obstacle courses, Tarzan swings, and thrilling zip lines through the forest canopy. Or maybe off-road biking is more your teen's speed. Rounding out the outdoor category, there are waterparks, hiking trails, fishing holes, and boat rentals aplenty here in the region. Then there are unexpected activities that trigger an adventurous spirit. Like taking a trip to the National Museum of the US Army and having a go at hands-on training exercises that mimic the experiences of soldiers. Or hiking in Great Falls Park and not only seeing a spectacular waterfall but also stumbling upon the ruins of ghost town Matildaville and the Patowmack Canal locks. Or, playing a round of miniature golf 11 stories high in the air in a major metropolitan center. Or gazing up at the stars through an observatory telescope at Turner Farm on Friday nights. Magical!

Foodie Teens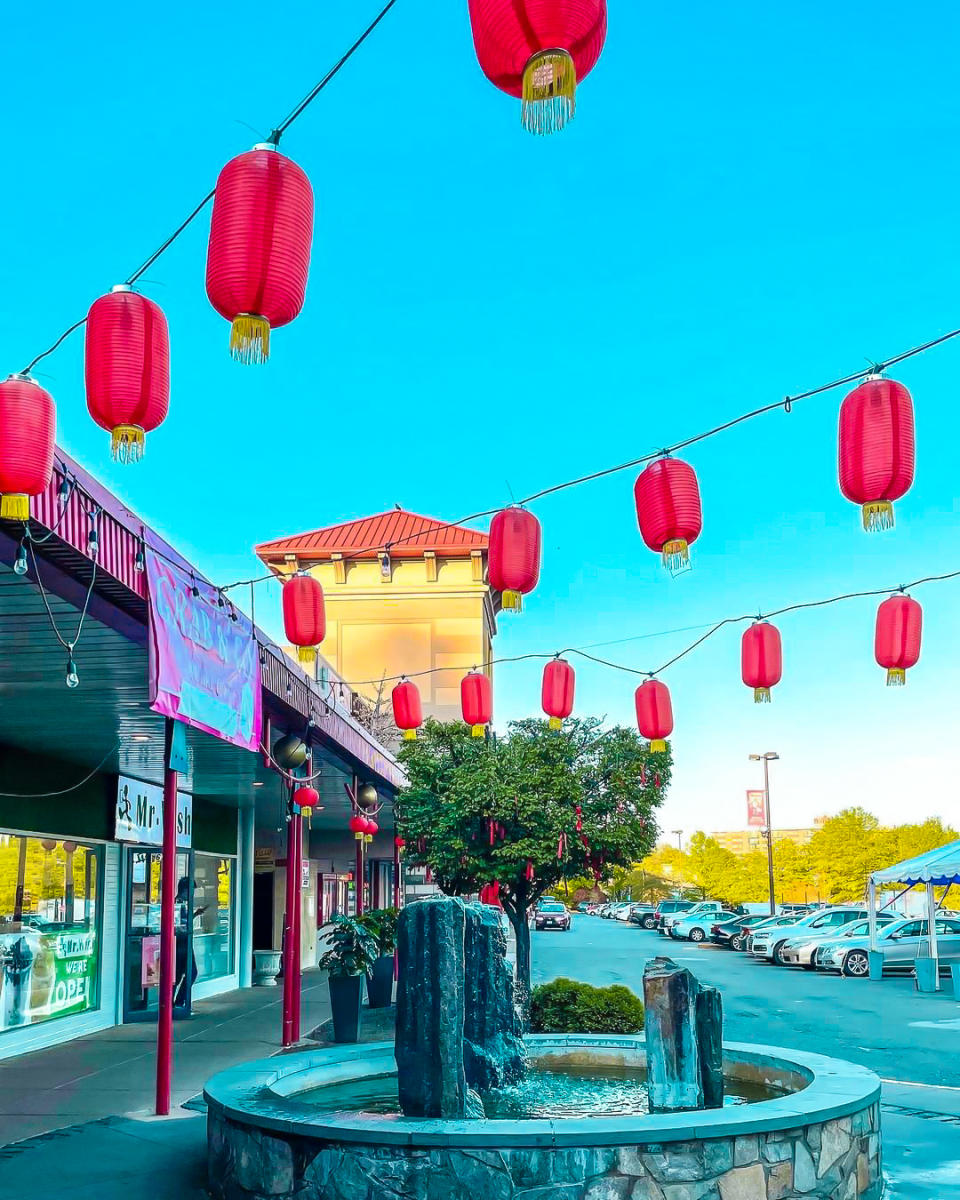 Image courtesy IG user: @cityscapesgram
If your teen has an adventurous palate, then you should definitely try one of the many global eateries in Fairfax County. Heck, we have entire towns dominated by certain cuisines. In Annandale, Korean food dominates the scene and it's the perfect place to try some Korean Fried Chicken, get your kimchi fix, and tuck into a plate of Korean BBQ. Your teen may find The Block Foodhall & Bar to be dope, fire, and Gucci, not to mention a fun place to film a foodie mukbang. It has a handful of Asian eateries under one roof, including poke, dumplings, and Korean shaved snow ice cream. Next door in Falls Church is where you'll find some of the best Vietnamese food you'll ever try. In Eden Center alone, there are 27 restaurants. You simply can't go wrong. Elsewhere in the region, you'll find top-rated Afghan food, incomparable Ethiopian, delicious Indian, one of the country's best French restaurants, and many other delights. For a fun dessert, head to River-Sea Chocolate Factory and make your own signature chocolate bar!

Artsy Teens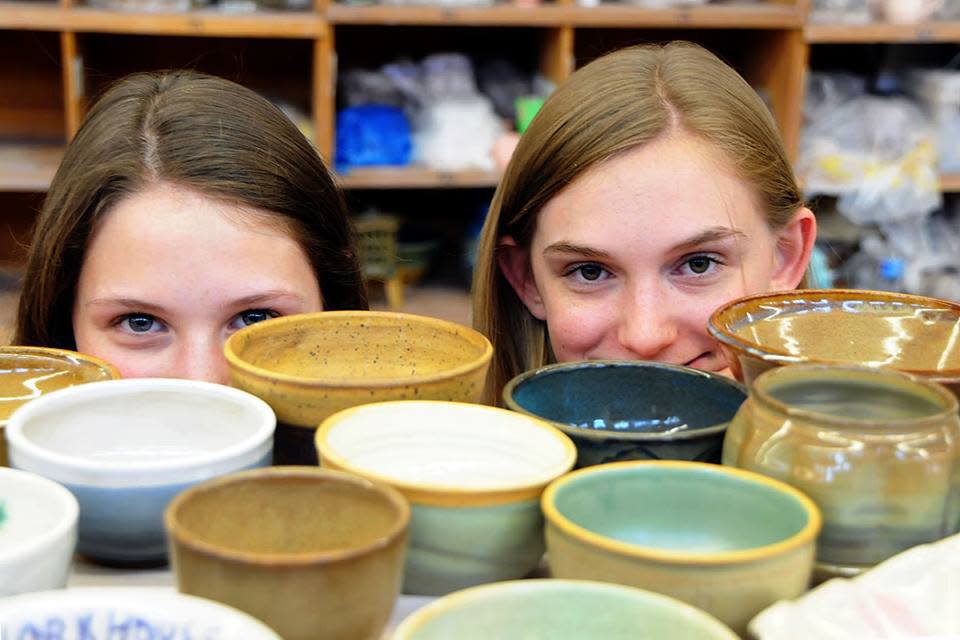 Image courtesy Workhouse Arts Center
Do you have a teen that thrives in creative environments? The Workhouse Arts Center is for them! This artist colony leads you through dozens of studios. See the artists in action as they work in metal, glass, and canvas. Buy their works in the gift shop. And, bonus, the property used to be a prison so there is a museum on-site that talks about the interesting inmates (remember G. Gordon Liddy of Watergate fame?) and the prison's role in bringing about a woman's right to vote! Artsy teens may also enjoy a tour of public art in Reston. Or an afternoon spent making candles. Or how about a summer concert at the country's only National Park for the Performing Arts, Wolf Trap?

Insta Teens
It's a fact that you could plan the best vacation ever, but your teen will appreciate the selfies they take the most. Of course, they simply MUST get a pic with the LOVE statue at the Workhouse Arts Center (there's also one in Tysons, in Reston and in Vienna with more coming soon!). But taking one with a baby pig at Mount Vernon or with an astronaut at the Udvar-Hazy Center could also be cool. There are also random places around the county that lend themselves to snaps. But the GOAT of all selfie fun will be found at Selfie WRLD. This is the world's #1 trending "selfie museum" with themed backdrops and rooms made for Instagram, Tiktok, and infinite likes.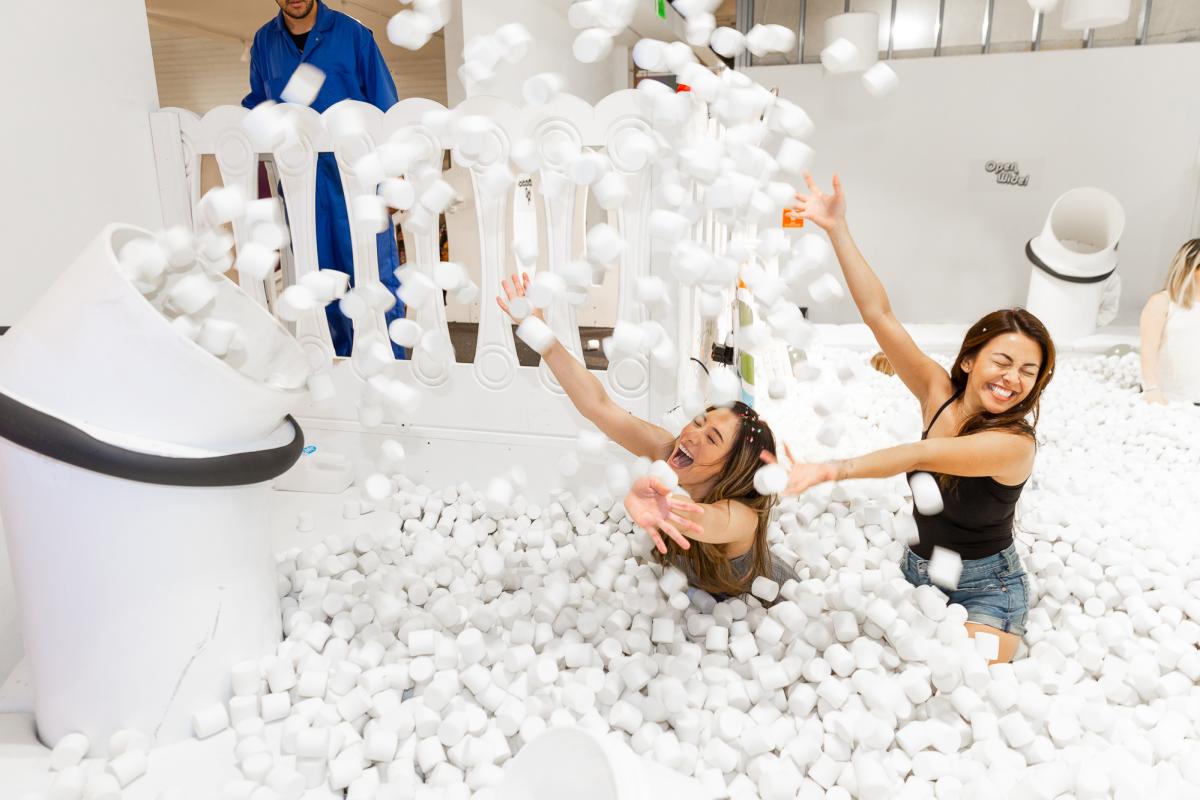 Bonus for spring of 2023: Don't miss the limited-run interactive and immersive experiences rife with Instagrammable opportunities at Tysons Corner Center. Candytopia, a sprawling sanctuary of confectionery bliss, is open through May 31, 2023 and The Dr. Seuss Experience, a sensory spectacle that takes guests on an awe-inspiring journey through nine different Dr. Seuss books, is open through June 30, 2023.

Gaming Teens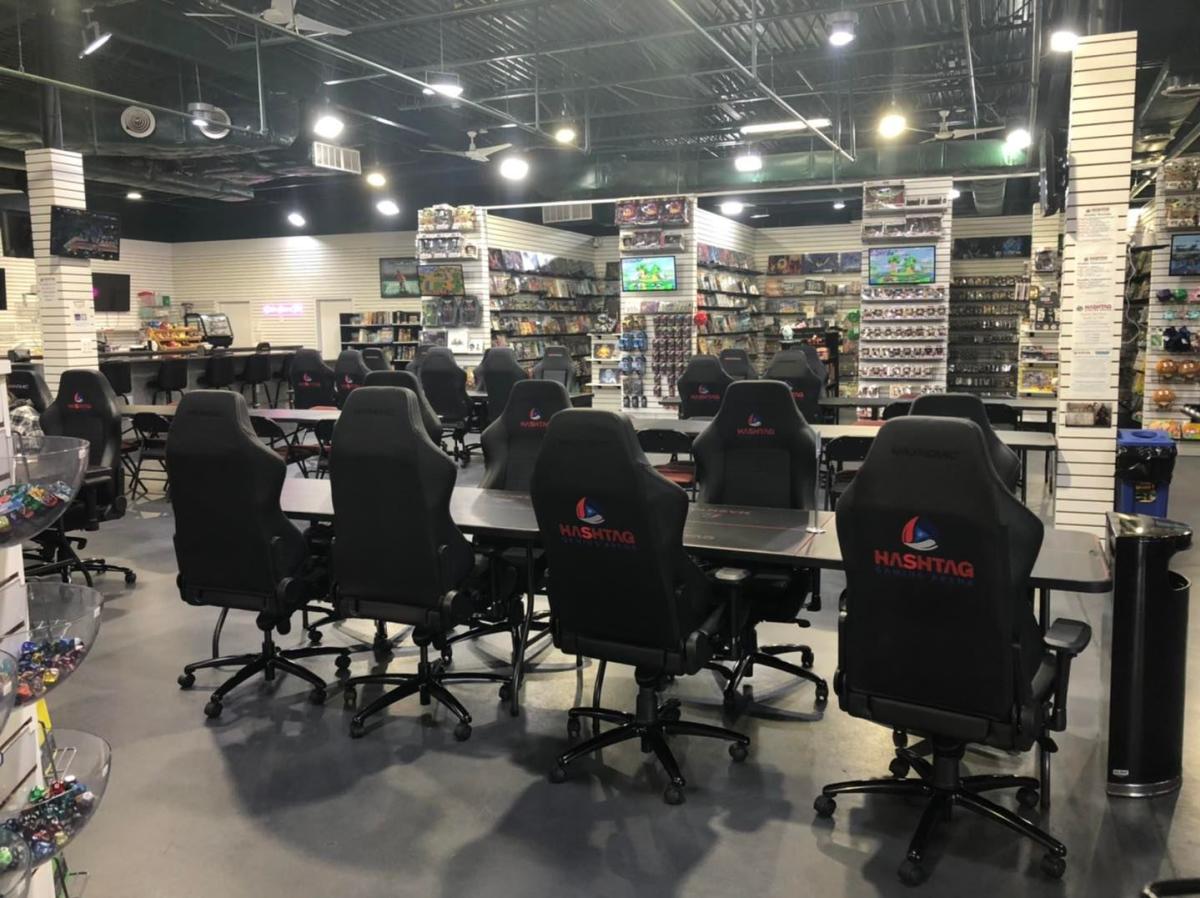 Image courtesy Hashtag Gaming Arena/Facebook
Would your gamer like to check out the largest board game and collectibles retailer in the Mid-Atlantic? Or maybe attend a gaming event while in town? Or even just breathe in the air of a vast space and environment made just for them? Then you will not regret a trip out to Hashtag Gaming Arena in Herndon. For wholesome family fun, check out some of the escape rooms in the area. Bond's is the largest on the East Coast, Cyber Raccoon has digital features, Escape Room Herndon is ranked #1 in the state on TripAdvisor, and Escapology has fully immersive experiences.

Fashionable Teens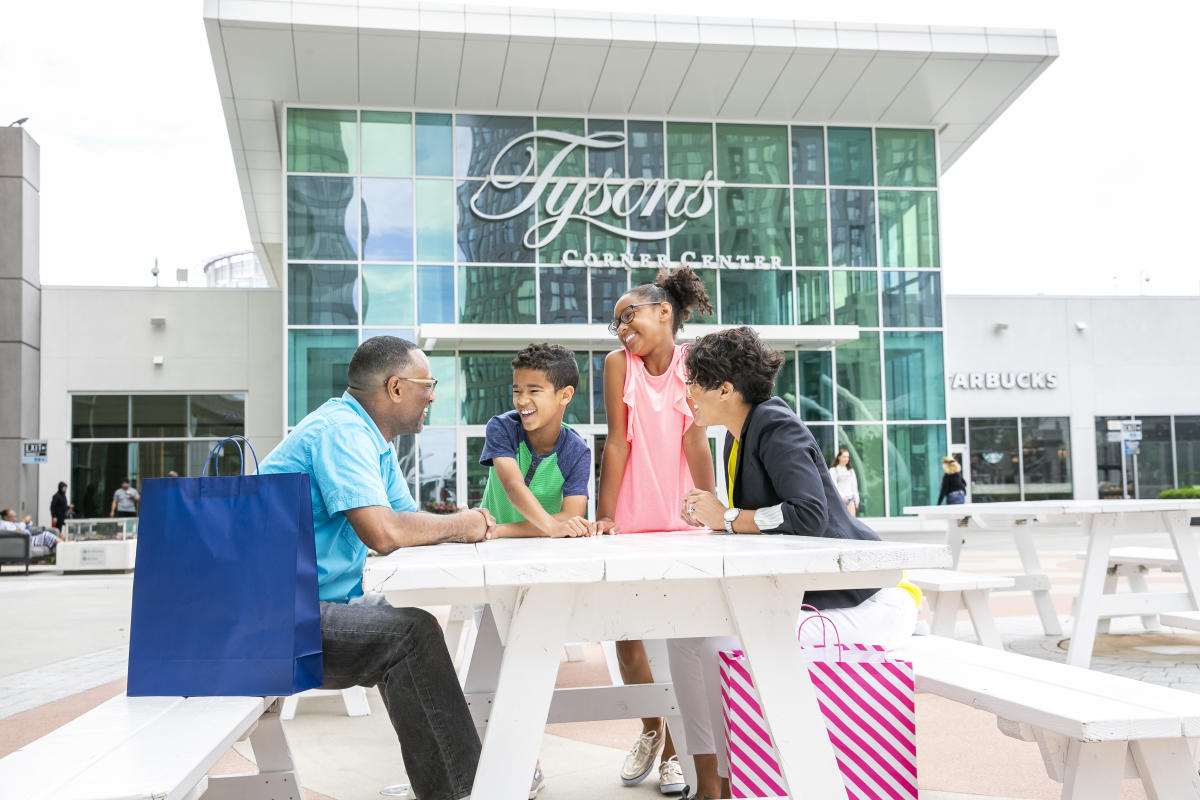 People literally travel from all over the world to shop in the Tysons Corner area. Why? Because there are two, large, back-to-back malls there—Tysons Corner Center and Tysons Galleria. Together they hold roughly 400 brands and represent the mid-Atlantic's premier shopping experience, from SPANX to Prada. This is day-long, tired-feet shopping, so come prepared. (For a super-indulgent, Kardashian-worthy treat, follow with a Mall Recovery Massage from the Spa at The Ritz-Carlton, Tysons Corner at the Galleria.) Also, wherever you're staying, there are more great shopping and retail experiences nearby. Reston Town Center is an upscale outdoor shopping and dining destination. Mosaic in Fairfax is also outdoor shopping but with a hip, urban, glossy vibe. And Springfield Town Center has everything your fashionista needs for an emergency fancy dinner or selfie shoot.

Fairfax County is so full of interesting history and fun—not to mention that all of Washington, DC is just across the river—that even the toughest teens will crack a smile. Then maybe they will photograph themselves smiling. And then you'll have proof it happened. What could be better than that?