School may be back in session, but no matter the time of year, there is always something unique happening in Fairfax County. Bookmark this list of Fairfax must see attractions from A-Z. Note that some of these things to do may be seasonal, so always be sure to call ahead or check hours before heading out. 
 
Army History at the National Museum of the United States Army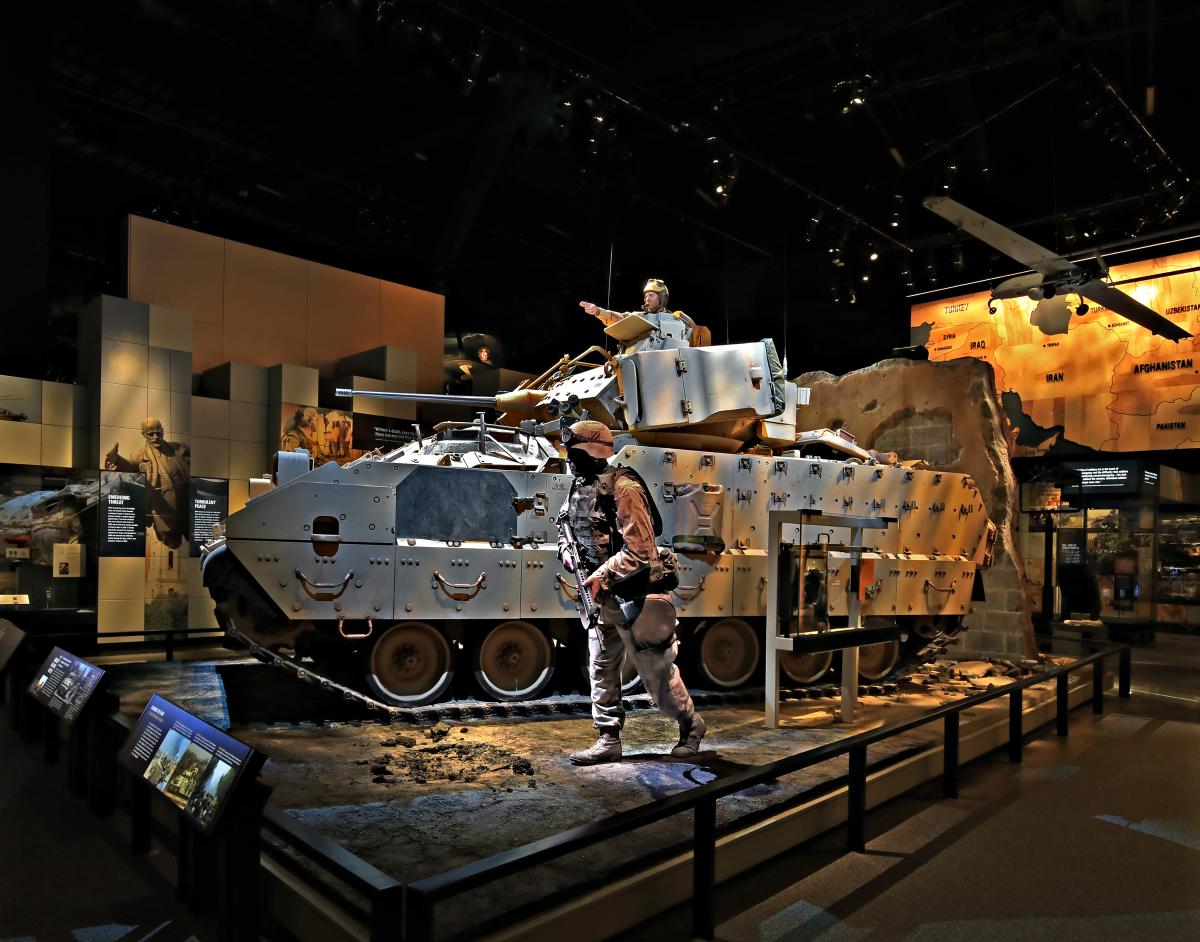 The National Museum of the United States Army, located in the publicly accessible area of Fort Belvoir in southern Fairfax County, is the first comprehensive and truly national museum to capture, display and interpret the Army's history by telling stories through the eyes of soldiers. Named one of the "Best New Attractions in 2020" by USA Today, the museum tells over 245 years of military history through immersive multimedia exhibits.
 
Bird watching at Mason Neck State Park
Located on the Atlantic Flyway, Mason Neck State Park is a great place to catch several different unique species of birds—keep your eyes peeled for American bald eagles! The park's wetlands, forest, open water, ponds, and open fields make it ideal for environmental study and wildlife observation. Want more birdwatching? Check out these ideas.
 
Capital One Hall
Having just opened last year, Capital One Hall is the ultimate venue for the performing arts. The center features several genres of performances, from local theater to world-renowned concerts. Be sure to also visit The Perch on top of Capital One Hall and connected to the Watermark Hotel, a rooftop village green soaring more than 10 stories above the bustling street. Walk through a beautiful park, play Perch Putt mini-golf, watch a performance, enjoy the games plaza, and toast your friends at Starr Hill Biergarten.
 
DIPA at Mustang Sally Brewery
If you're a craft brew lover, you won't want to miss Mustang Sally Brewing Company's Screaming Argonauts Double IPA (or really any of the brews and breweries in our Field Guide).
 
Escape Room(s)
Channel your inner Sherlock Homes or Veronica Mars and check out our top-rated, most immersive and fast-paced Escape Rooms! Link together artifacts, clues, cryptic symbols, and unexpected interactive materials to escape to the other side. Does your team have what it takes?  
 
Frank Lloyd Wright's Pope-Leighey House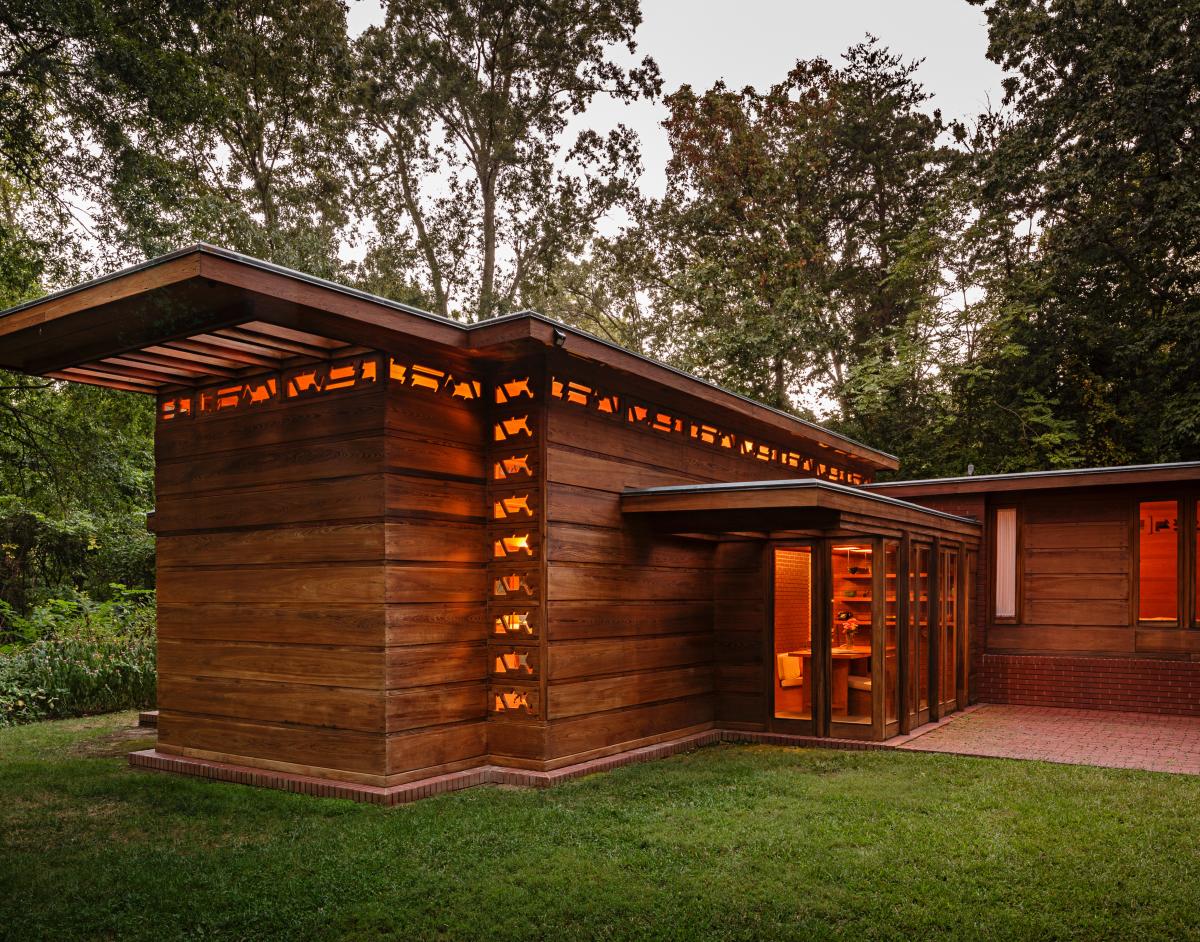 What an innovative concept the Pope-Leighey House is. Now located on the grounds of Woodlawn Estate, the gorgeous 1930s Usonian home was constructed of Tidewater red cypress, brick, and glass. "Usonian" denotes the design of the home, thought to mean "the United States of North America" and was designed as an affordable middle-class residence option.
 
George Washington's Mount Vernon
Once home to the first president of the United States, Mount Vernon is now the most visited historic estate in America. Enjoy tours of the estate, distillery and gristmill, blacksmith shop and more. Recipients of the Purple Heart decoration receive free day-time admission at Mount Vernon.
Historic Civil War Museum at The Winery at Bull Run
Wineries in Northern Virginia pop up at every turn…but The Winery at Bull Run is different. Besides being known for its award-winning wines and 225-acre venue, this land echoes with a 19th century past. Learn about its Civil War ties and breathe in a little bit of history with your next wine pairing at their newly-opened Civil War Museum.
 
Ice Skating at Reston Town Center (seasonal)
Who doesn't love ice skating in an outdoor rink under warm twinkle lights? Meet us at Reston Town Center from early November to mid-March. No skates? No problem. The skate shop at RTC is stocked with different styles and sizes fit just for you.
 
Jail transformed into the beautiful Workhouse Arts Center
Truly unlike any other art gallery in both nature and history, the Workhouse Arts Center continues to provide us with an experience that is immeasurable. It was even covered in the Los Angeles Times! Be sure to also check out the Lucy Burns Museum, which documents the story of the 91 years of prison history and the suffragists who were imprisoned. Visitors can see artifacts, learn more about the history, view original log documents, and even walk through a cell block remodeled after the suffragist's quarters.
 
Korean Bell Garden at Meadowlark Botanical Gardens
Located on the lush grounds of Meadowlark Gardens, this cultural icon is the only public Korean Bell Garden of its kind in the entire Western Hemisphere. The 2.18 meter tall, 3-ton Bell was handcrafted by Korean artisans and is the only one of its kind in the world that features graphical elements of both Virginia and Korea.
 
Lockheed SR-71 Blackbird at Udvar Hazy
Smithsonian's National Air and Space Museum Steven F. Udvar-Hazy Center has the world's fastest jet-propelled aircraft up close and personal. How fast you may ask? Well…it set a speed record flying from Los Angeles to Washington, D.C. in 1 hour, 4 minutes, and 20 seconds. That's just about 2,124 miles per hour!! At the flight's conclusion, it landed at Washington Dulles International Airport and was turned over to the Smithsonian Institution.
 
Monkeys at Roer's Zoofari
...and so many more. Roer's Zoofari offers a one-of-a-kind, up-close experience with a plethora of mammals, birds, reptiles, amphibians, and arachnids. Bring your sunscreen, picnic lunch, camera and of course your smiles—the kiddos won't forget this one!  
 
National Park for the Performing Arts – Wolf Trap
Wolf Trap is a National Park that doubles as a performing arts center — how cool is that? This venue does an awesome job at booking musicians you forgot how much you loved! Earth, Wind & Fire, Lionel Richie, Sheryl Crow, Reba McEntire, Steve Miller Band, ABBA, Lenny Kravitz, The Beach Boys ... need I say more?
 
Outdoor classrooms at Green Spring Gardens
Green Spring Gardens is a must-visit park, a year-round gold mine of information and inspiration for the home gardener. It's an outdoor classroom, a museum, and a national historic site. The gardens and educational programs focus on practical landscaping techniques. Walk on your own or take a guided tour from their Master Gardener.
 
Patowmack Canal at Great Falls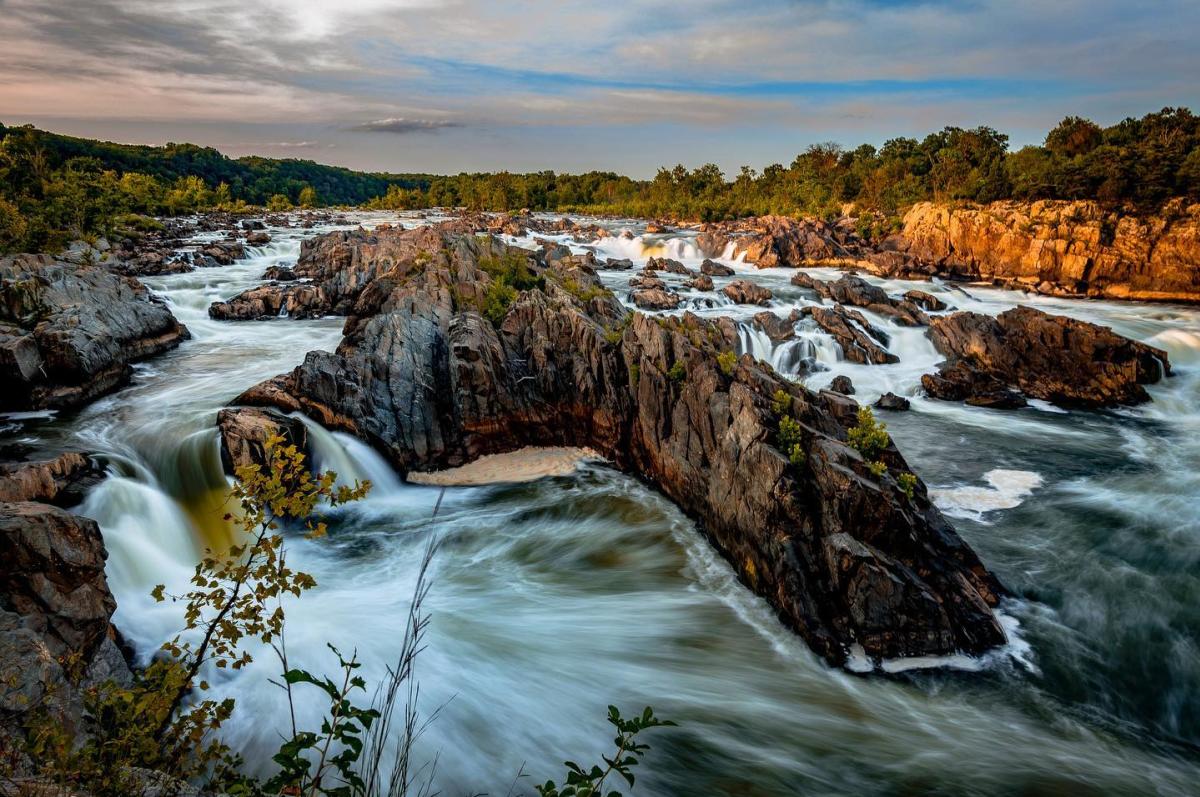 Did you know that Great Falls Park was once the town of Matildaville? The site served as headquarters for the Patowmack Canal and home for the workers. The Patowmack Canal was built in the late 18th and early 19th century to connect the Ohio River Valley with the eastern seaboard and to allow boats to navigate around the falls of the Potomac River. Matildaville, at its height, boasted the company superintendent's house, a market, gristmill, sawmill, foundry, inn, ice house, workers' barracks, boarding houses, and a sprinkling of small homes. Visit today to learn how George Washington was connected to this site.
 
Quiet time at Fairfax County Parks
Maybe I'm biased, but the trees in Virginia always seem brighter, fuller and greener than in any other state I've been in. Which is great for Fairfax County…to date we have 427 parks on more than 23,000 acres of land, offering 325 miles of trails. (And that's just county-operated parks!) Woah.
 
Richard Bland Lee's home – Sully Historic Site
If you didn't know off the top of your head, Richard Bland Lee was Northern Virginia's first Representative to Congress. Today his home, Sully, is registered as a historic site and museum while also being part of the National Park Service's Underground Railroad Network to Freedom. Come stroll the grounds and take a guided house tour.
 
Sycamore Point at Gunston Hall
As a George Mason University graduate, I feel inclined to say this is the best of them all. Mason's home occupied the top of a bluff overlooking the Potomac; the site was called "Dogue's Neck" by Mason and is currently known as Sycamore Point. Explore history, listen to diverse stories, and discover the natural beauty of The Home of American Rights, Gunston Hall. Little bit-o-history: George Mason was an architect of the American Revolution and a leading proponent of both limiting government tyranny and protecting citizens' rights. As the primary author of the Virginia Declaration of Rights and the Virginia Constitution, Mason had a profound influence on his own state and the constitutions of the other states that first formed our country.
 
Tysons Shopping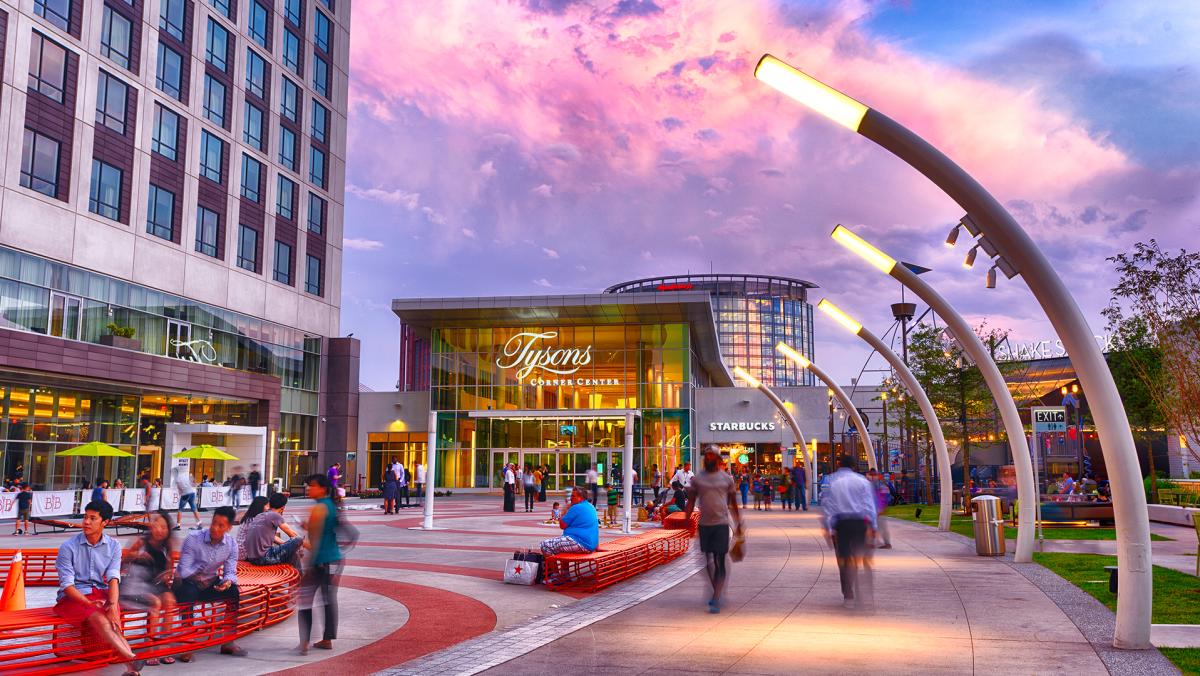 Tysons Corner is a retail epicenter of luxury brands, big-name department stores, unique boutiques and hundreds more shops, restaurants and entertainment venues. Enjoy over 300 specialty and department stores and eat your heart out at Tysons Corner Center.  Next door, enjoy a day of luxury and upscale shopping at Tysons Galleria. Tysons' "who's who" of retail includes Burberry, Nordstrom, Bloomingdale's, Macy's, Apple, Uniqlo, Louis Vuitton, GUCCI, Michael Kors, Lacoste, Kiehl's 1861, H&M, and more. Once you've shopped 'till you dropped, the area is also home to several hotels, so you can rest up for another fun day.
 
Universe-gazing at Turner Farm Observatory
In 2016, The Analemma Society and the Fairfax County Park Authority opened a roll-top observatory designed for recreational and educational programs. Open to the public, at Turner Farm, you'll be able to see the night sky from one of Fairfax County's darkest spots through permanently mounted telescopes.
 
Village Center at Historic Lake Anne
Lake Anne was the first Village Center built as part of Robert E. Simon's planned community, Reston. This spectacular community nestled around a lake is one of the few places in Northern Virginia where you can dine or shop at independently-owned establishments. From fine restaurants to unique boutiques to the seasonal craft and farmers market, Lake Anne Village Center embodies the best of living locally. Pro tip: don't miss the Nordic Knot pretzels and craft beer available at Reston's own nano-brewery, Lake Anne Brew House.
 
Waterwheel at Colvin Run Mill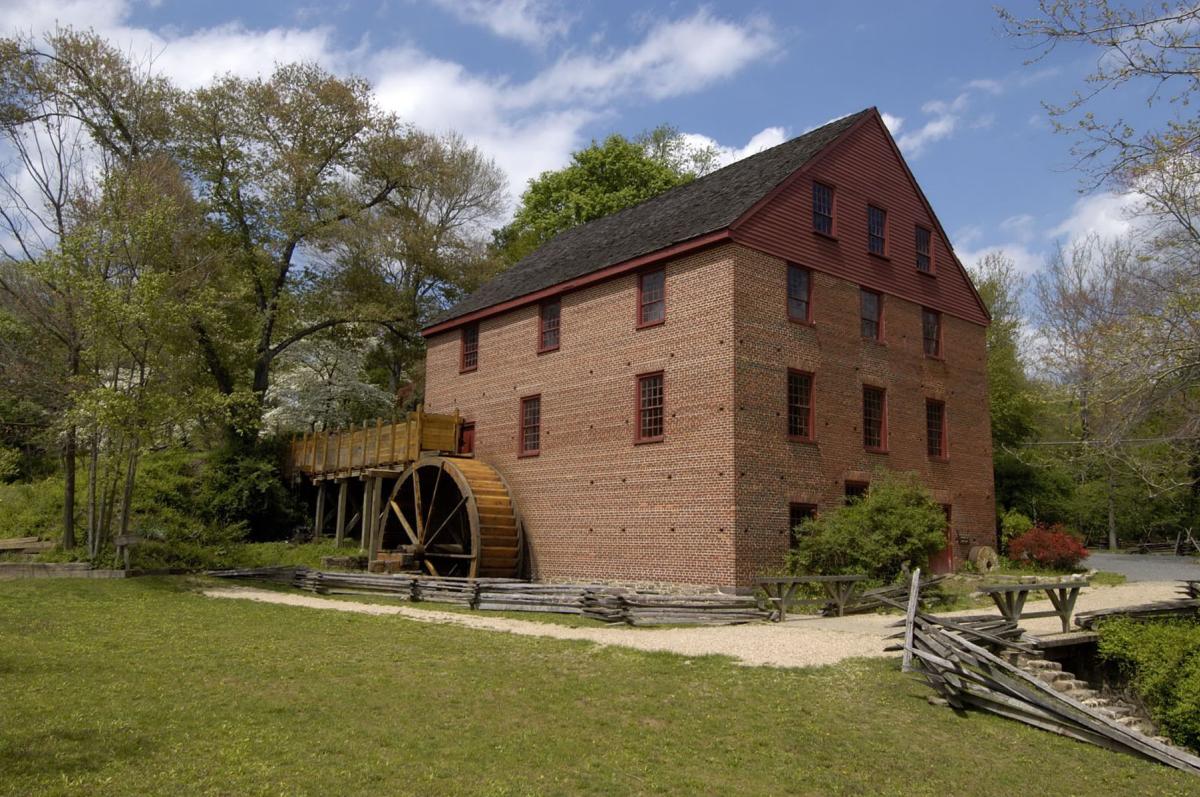 Colvin Run Mill is the sole surviving operational 19th-century water-powered mill in the Washington, D.C. metropolitan area. Explore beautifully wooded and landscaped grounds around historic Colvin Run Mill and General Store. Picnic, shop, hike, attend special programs and tour the 200-year-old working mill. Its restored mechanism is a nationally significant example of automated technologies pioneered in milling and later adopted across American industry.
 
Xylophones and the Fairfax Symphony Orchestra
"One of the finest regional orchestras in the country" according to the New York Times. Each year, the Fairfax Symphony Orchestra performs in more than 100 music events, with more than 35 performances presented free of charge in Fairfax County Parks each summer.
 
Yearly Events
Each year better than the last, we love our annual events here in Fairfax County. These are the ones you don't wanna miss. Trust us, you won't be sorry!
 
Zip Line at Go Ape! (seasonal)
Is your crew looking for adventure? Climb and fly through the trees at Go Ape! This treetop adventure is perfect for everyone—friends, families, and groups! Go Bolder. Go Higher. Go Together. Go Ape!
Do you have additional suggestions for our list? Let us know in the comments below or join the conversation on social media at @VisitFairfax and #FXVA.