Virginia is known for its history, from the colonization of Jamestown to its key position during the American Revolution and the Civil War. The Commonwealth is even considered the "Mother of Presidents," as four of the first five – and eight in total – U.S. presidents called Virginia home.
In Fairfax County, it's easy to soak up that Virginia history with a tour of the many historic homes in the region. For example, in Chantilly, you can visit Sully Historic Site, the home of Northern Virginia's first Congressman (the site also holds an interesting connection to the Underground Railroad) and in the City of Fairfax, you can bear witness to the intimate thoughts of Civil War soldiers as you observe the graffiti drawings still preserved at the Historic Blenheim house.
But in southern Fairfax County, nothing will give you a taste of the area's history more than this 3-Day suggested itinerary featuring famous historic homes that were occupied by the likes of George Washington and George Mason and offer up some of the best architecture Fairfax County has to offer. The suggestions below will get you started on your tour of the most historic estates in the DC area.
Day 1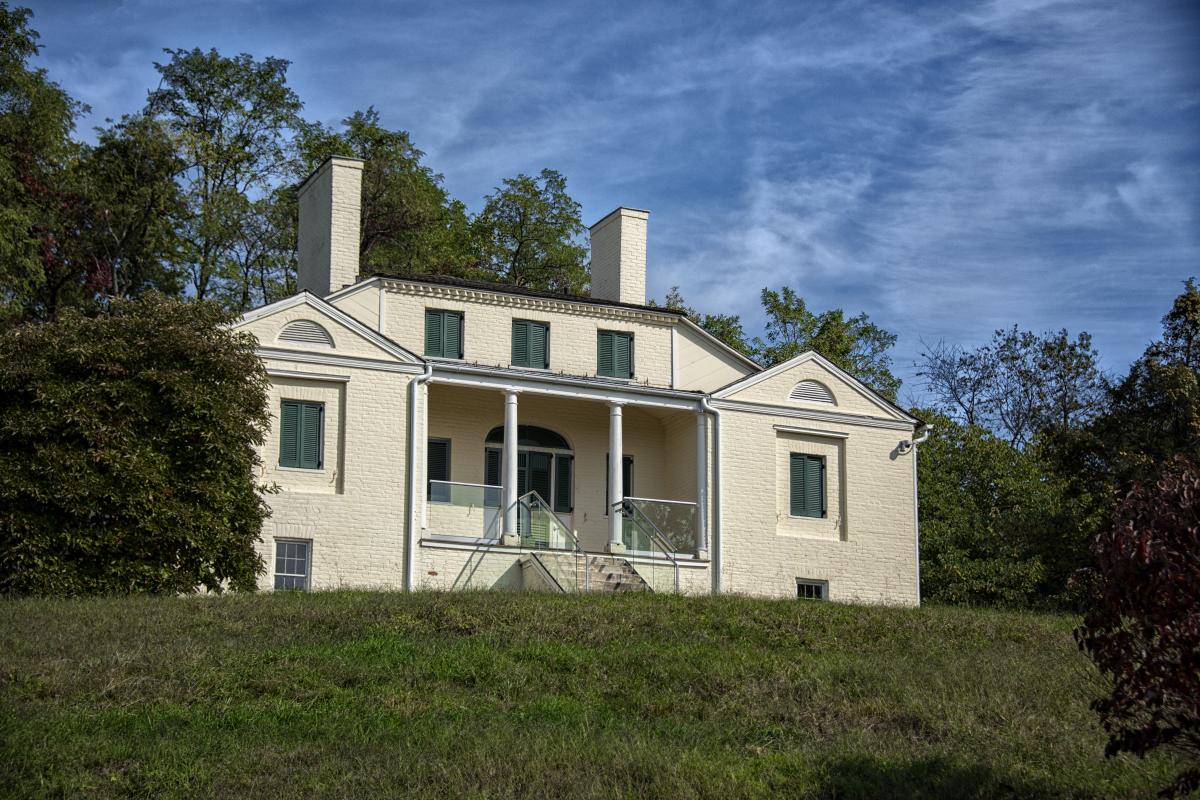 Image credit: Alan P. Goldstein/Wikimedia Goldpost2
Start your day early with a beautiful stroll along the boardwalk at Huntley Meadows Park. Highly considered one of the best wildlife watching spots in the region, this parkland is also home to a hidden gem of a historic home: Historic Huntley. Built around 1820 as a secondary house for Thomson Francis Mason, grandson of George Mason, the Federal-style home is surrounded by a farm complex and set against a hillside overlooking the Hybla Valley and Potomac River. Thomson Francis Mason was a prominent lawyer in the region who also served as the mayor of Alexandria when it was still a part of the District of Columbia.
The home was added to the National Register of Historic Places in 1972 and underwent a huge restoration in 2017, finally opening the doors to visitors for tours, classes, and historic programming.
Follow Richmond Highway to George Washington Memorial Parkway en route to your next stop, America's first Presidential Estate, Mount Vernon.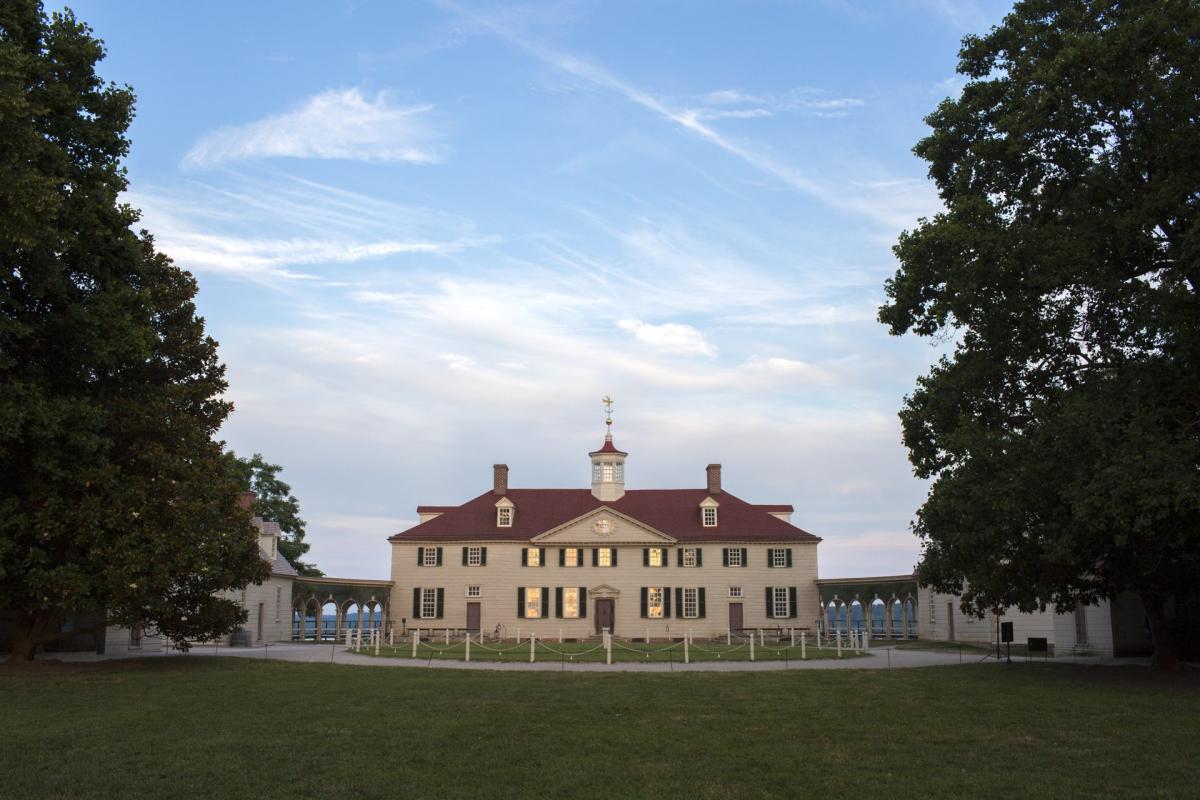 Image courtesy Virginia Tourism Corporation
George Washington built his famous home along the Potomac River in Fairfax County, and today it remains the most visited historic estate in the United States, with more than one million visitors per year.
You'll trace George Washington's steps as you learn about his life, work, passions, and military career. Run your hand down the original walnut banister in the home's entryway, peek into the living quarters where Martha Washington's daughter gave birth to their first grandchild, stroll into Washington's library where you'll find the original desk chair that he used while President, or pause for a moment while you pass by the Washingtons private bedroom and see the bed that he died in. Afterward, explore the various luscious gardens and outbuildings on the grounds.
Don't leave before exploring the stunning Donald W. Reynolds Educational Center & Museum, where you'll find interactive exhibits, hands-on activities for children, films, original housewares, and so much more. Look out for a brand-new exhibit in 2022 called "Becoming Mount Vernon."
For lunch, visit Mount Vernon Inn - a restaurant that serves up dishes from Washington's lifetime, including Virginia's famous peanut soup and a delicious pot pie!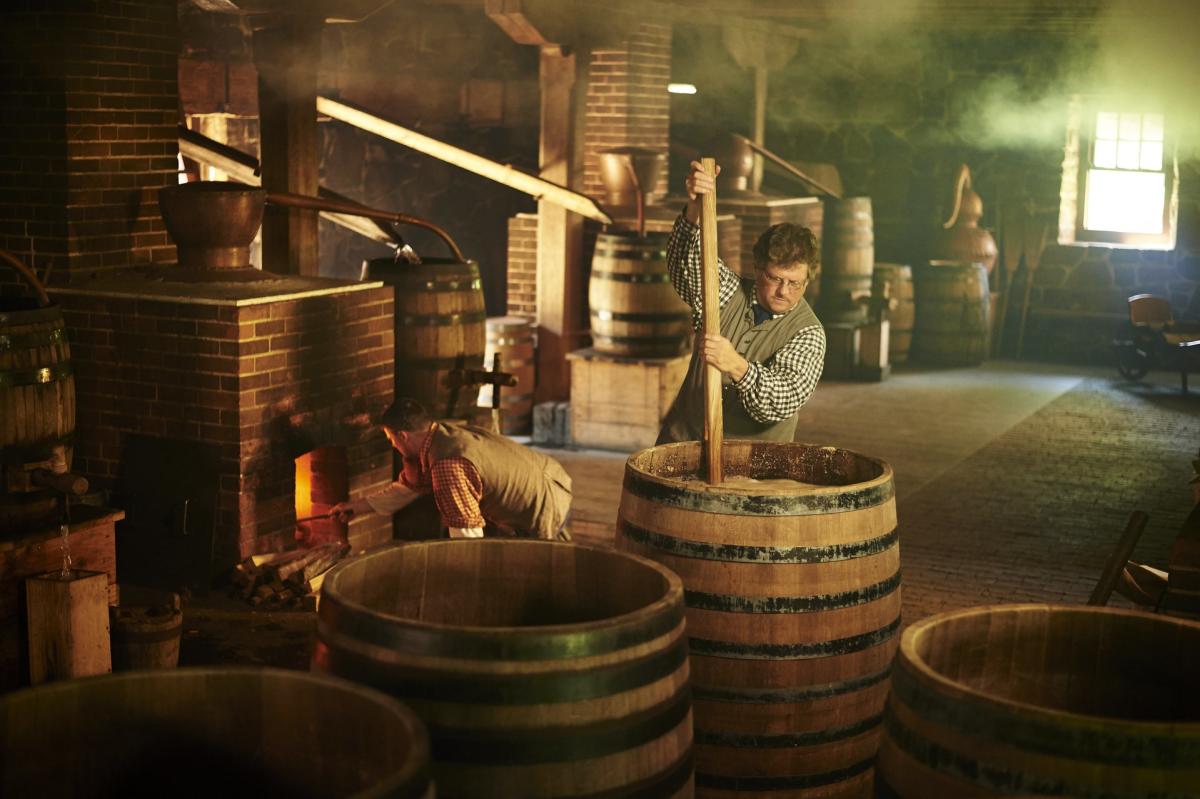 Image courtesy Virginia Tourism Corporation
On your next stop, just a few short miles from the main Mount Vernon estate, you'll find Washington's other passion project - and his most successful business endeavor - at his Distillery & Gristmill. While the original structure was destroyed in a fire, this recreation is identical to its predecessor and located on the same grounds. Learn from the master distiller how Washington made his signature rye whiskey. The whiskey is still made today on the property, using the exact method Washington employed years ago. In 2017, it was named the Official State Spirit of the Commonwealth of Virginia and you can buy bottles of the unaged rye whiskey at the Shops at Mount Vernon.
George Washington's Distillery & Gristmill, which is open seasonally from April through October, is the only site in North America that can demonstrate 18th-century distilling from seed to barrel. The distillery and museum serve as the gateway to the American Whiskey Trail.
Day 2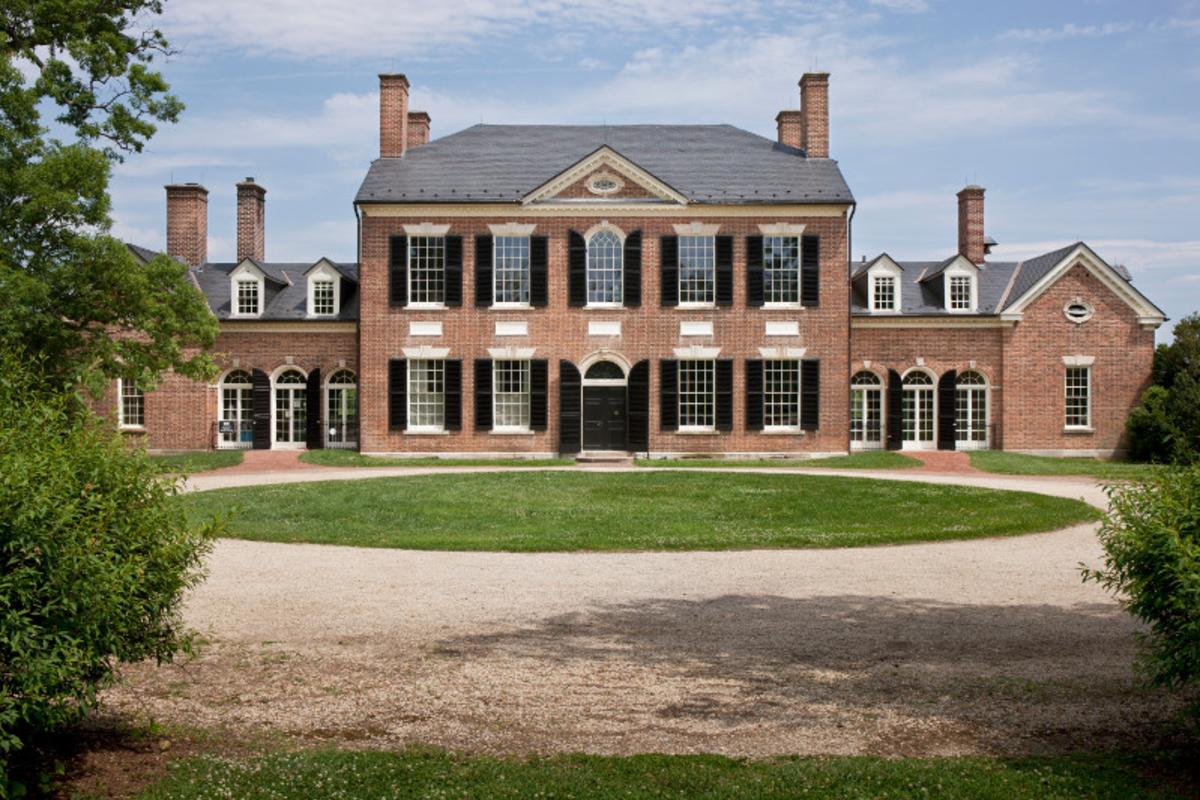 Image of Woodlawn, courtesy Woodlawn + Pope-Leighey House
On Day 2 of your Historical Homes of Southern Fairfax County tour, you will learn how George Washington's roots stretch from his own Mount Vernon Estate to other areas of Fairfax South.
Built between 1800 and 1805, Woodlawn Estate served as the home of Eleanor "Nelly" Custis and Lawrence Lewis, Martha Washington's granddaughter and George Washington's nephew, respectively. At Washington's behest, Woodlawn was designed by the architect of the U.S. Capitol, Dr. William Thornton and was constructed by enslaved workers from bricks fired in a kiln on the property. Today, you can see many Washington and Lewis family heirlooms and furnishings on display.
Over the years, Woodlawn has had a varied and captivating history, from being a home base for Quaker settlers to becoming a pro-union center of free labor, education, farming in the years prior to the Civil War. In 1951, Woodlawn became the first site named to the National Trust for Historic Preservation.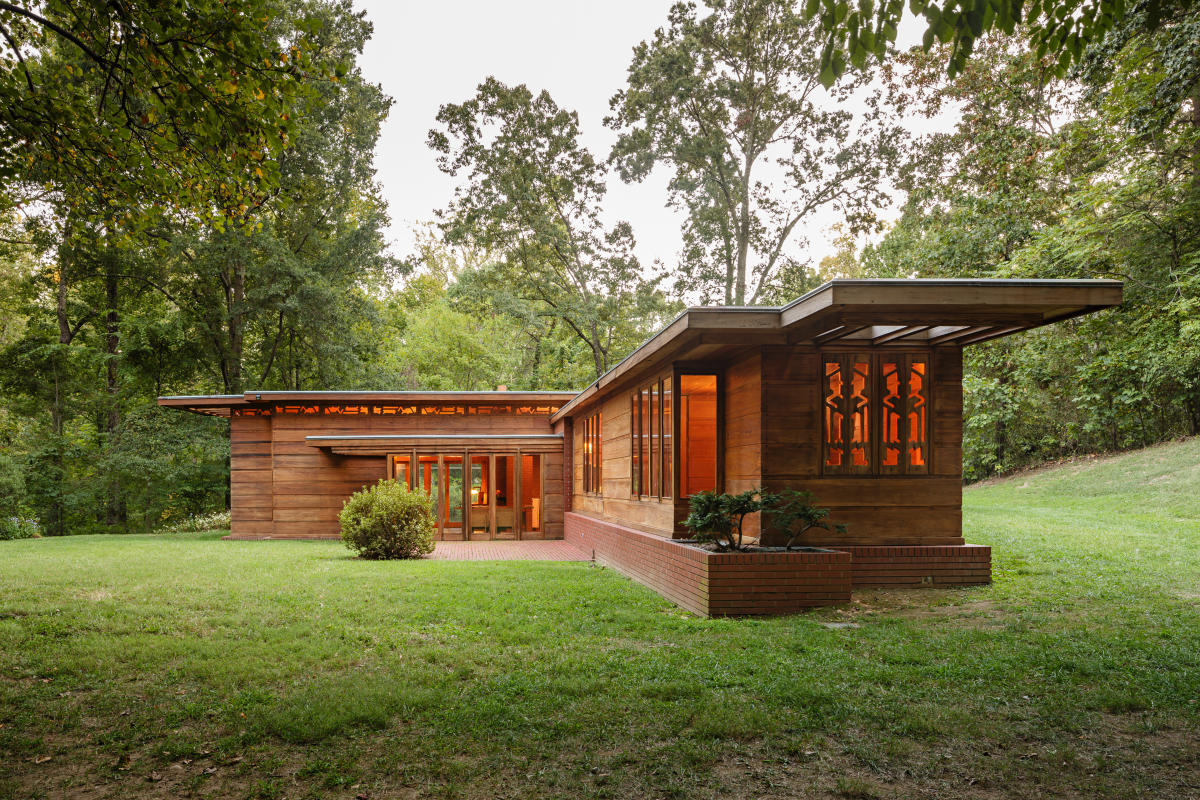 Image of Pope-Leighey House, credit: Lincoln Barbour for Woodlawn + Pope-Leighey House
Next on your tour, you won't have to go far. On the same property that Woodlawn sits, you'll find Frank Lloyd Wright's Usonian architecture masterpiece, the Pope-Leighey House. Originally built in Falls Church, Virginia, the home was carefully moved to avoid demolition due to highway construction. Commissioned in 1939 by journalist Loren Pope, its style was intended to be both affordable and distinctly American. Its second owner, Marjorie Leighey, donated the home to the National Trust for Historic Preservation in 1964. It is the only Frank Lloyd Wright home in Washington, DC, Maryland, or Virginia that is open to the public.
Along with Woodlawn + Pope-Leighey House, which are both open for tours seasonally April through December (and for a fantastic Needlework Show each March at Woodlawn), the property is also home to a modern demonstration and educational farm powered by Arcadia Center for Sustainable Food & Agriculture.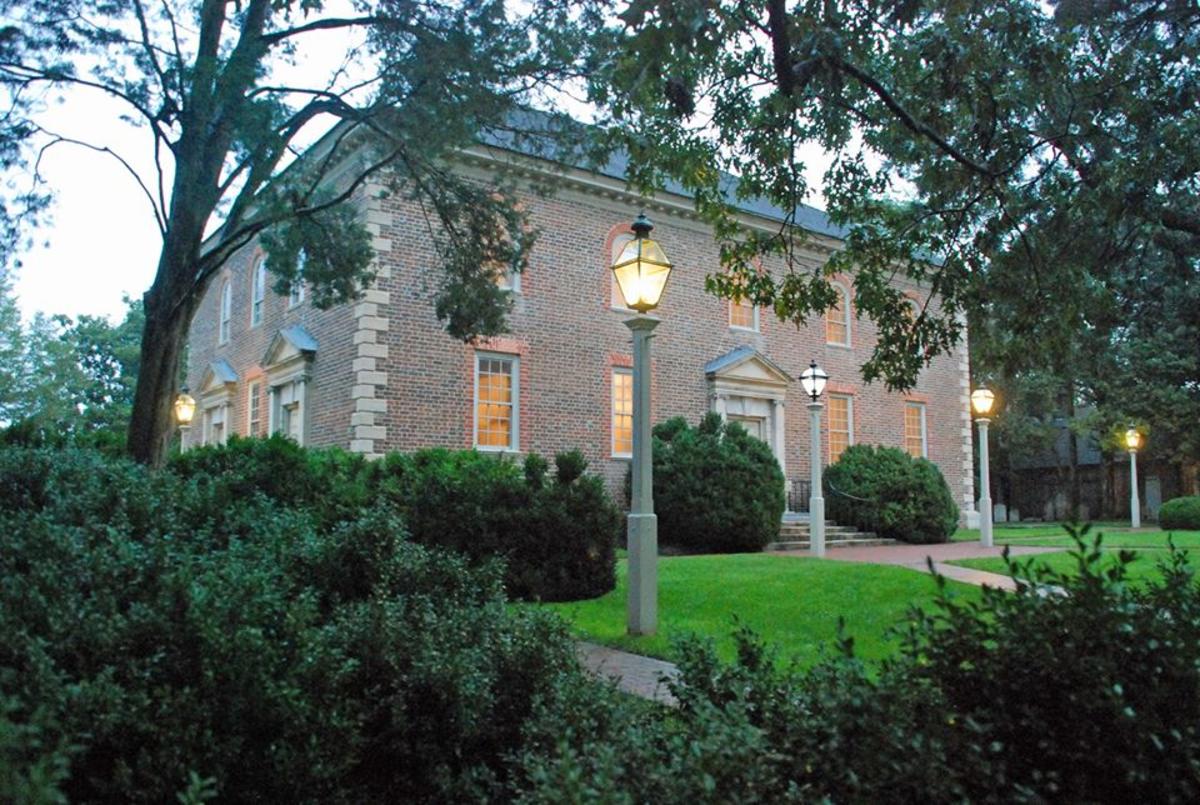 Image courtesy Pohick Church/Facebook
For your last stop, it's worth a trip to Pohick Church. Built in 1774, and supervised by vestrymen George Washington, George Mason, and George William Fairfax, the construction was completed just before the outbreak of the Revolutionary War. Both before and after the war, Washington was a faithful attendant at the church.
During the Civil War, occupying Union forces stripped the building's interior for souvenirs of "Washington's Church" and used its worship space as a stable. Soldiers scrawled their names on the inside walls, carved graffiti onto the doorposts, and pockmarked the exterior with bullet holes. The interior damage can be seen from an iconic 1862 Mathew Brady photo, while the outside markings can still be viewed today.

Day 3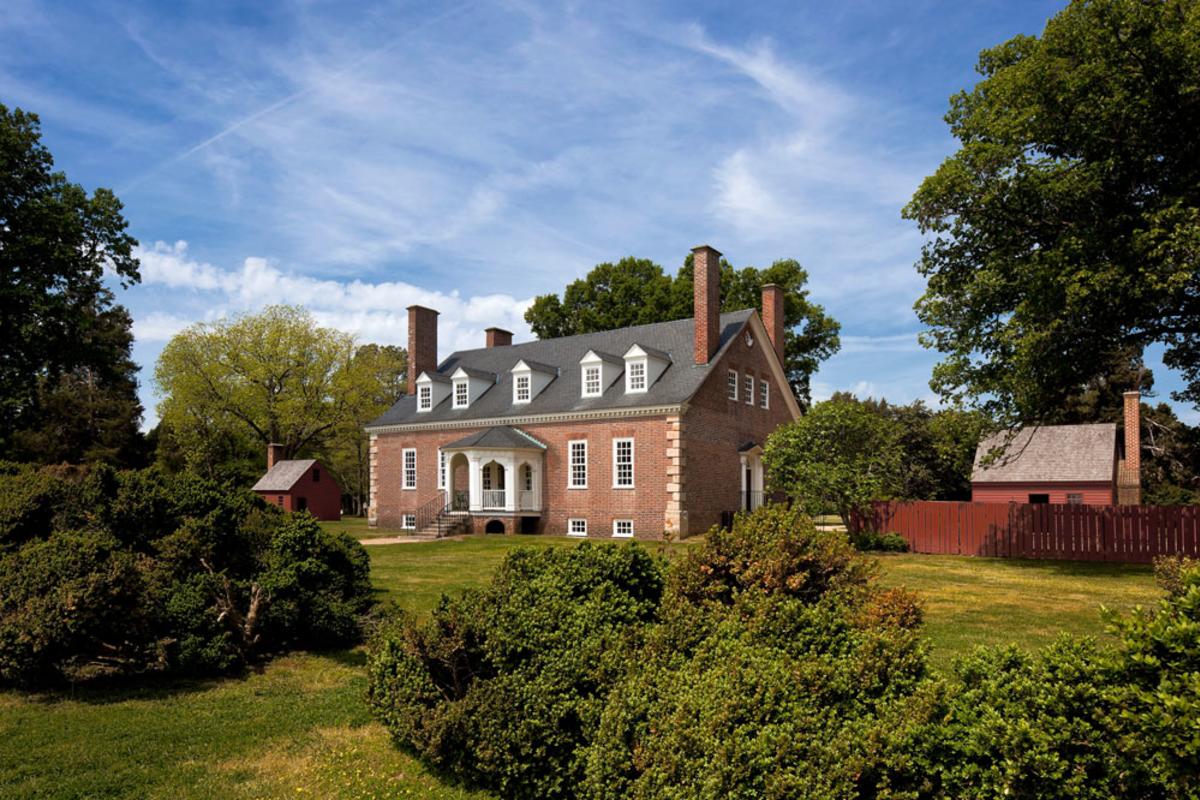 Image courtesy Gunston Hall
On Day 3 of exploring these famous homes in Virginia, you will find yourself at Gunston Hall, the home of another Founding Father - George Mason.
George Mason played a vital role in the early history of the United States. He authored the Virginia Declaration of Rights in 1776, which later became the basis for the U.S. Bill of Rights, a document that Mason fought to see included in the Constitution, going so far as to refuse to sign the original due to its lack of such individual rights.
At Mason's home, Gunston Hall, you'll learn about his life, his work, and his family. Tour his home, an 18th century Georgian Mansion, and learn about the building's design and architecture. Stroll the vast, restored gardens, or hike down from the house to the banks of the Potomac, where the Masons and their children might have frolicked.
Inside the Visitor Center, explore the "Revolutionary Rights" exhibit or plan ahead to attend one of the site's immersive programs, like hearth-cooking, archaeology findings, or some of the signature events on the green.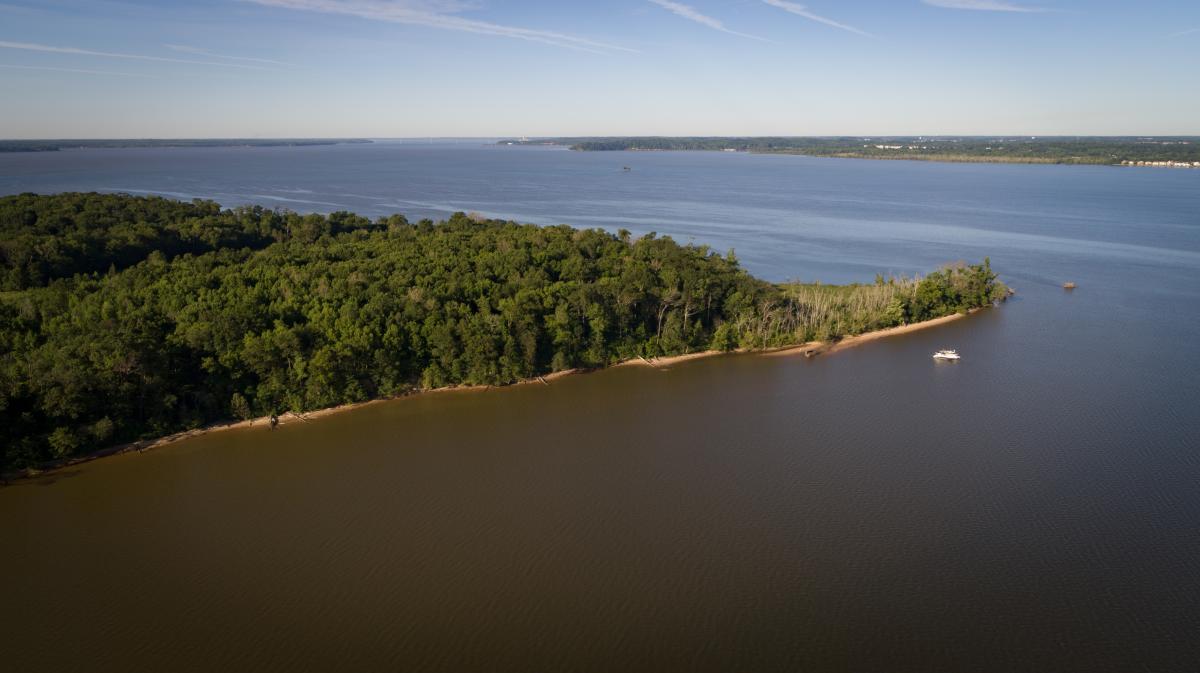 Image of Mason Neck State Park, courtesy Virginia State Parks
After your visit at Gunston Hall, head out to nearby Mason Neck State Park, Fairfax County's only Virginia State Park. It's a stunning oasis, far removed from the usual hustle and bustle of Northern Virginia, and worth a chance to put some kayaks on the water to look for its resident bald eagle population. (The wildlife refuge on the park's property was the United States' first preservation refuge for bald eagles.)
Before heading off to nearby restaurants, you can also stop by Pohick Bay Regional Park, a bayside park offering an 18-hole golf course & mini-golf, camping, boat rentals, hiking trails, and a seasonal waterpark.
For driving directions, check out this Google Maps itinerary.