Summer is officially in full swing, and July has a full slate of fun lined up for Fairfax County! Between big holidays and momentous anniversaries, there is a myriad of ways to spend your summer days and nights in the nation's capital region. Here's our roundup of things to do this month.
Here are 7 things you should check out this July in Fairfax County, in no particular order, when you visit Northern Virginia this summer.
1. Celebrate Independence
Through July 4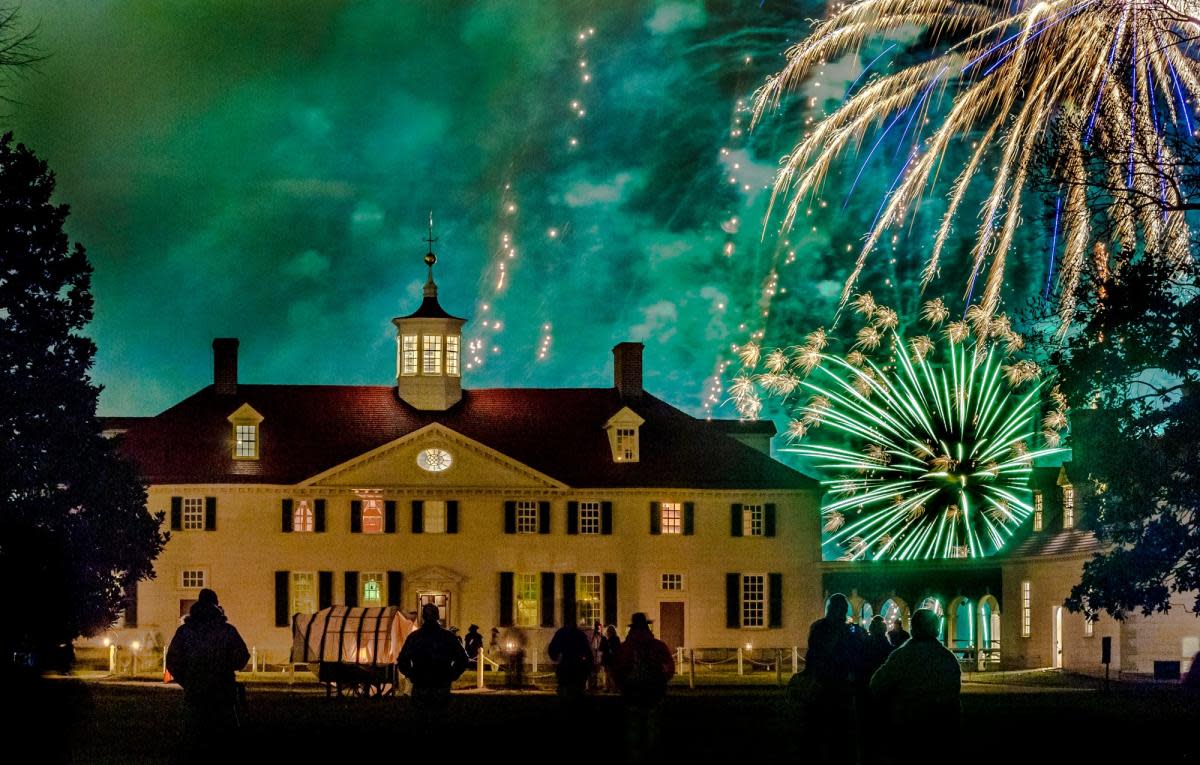 Image courtesy of Mount Vernon
Go big, or go home. Nobody does Independence Day like the National Capital Region! Enjoy fireworks shows, concerts, parades, hometown celebrations, and more. Be sure to check out our Independence Day Fireworks Guide to find out where to see dazzling displays this Fourth of July weekend. And if you want more than just fireworks, bookmark this Fourth of July resource for a list of events and activities for this year's spectacle.
2. Concerts Galore!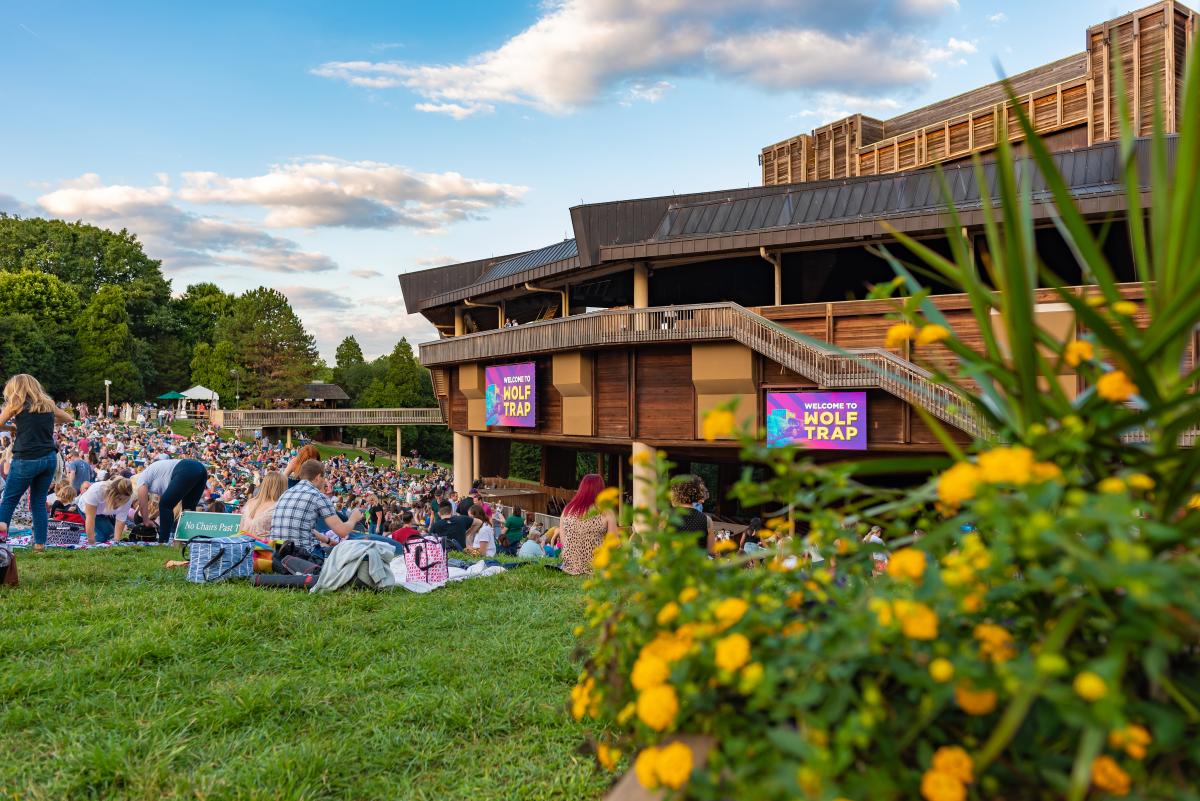 Image courtesy Wolf Trap
There's nothing quite like the electricity of a live concert performance. The energy elevates the crowd as the sweet melody of a song flows effortlessly from a talented musician. There's no shortage of both indoor and concerts this July to indulge in some live music. After celebrating an incredible 50th Anniversary season in 2021, Wolf Trap is once again bringing legendary musicians, acclaimed singer-songwriters, and internationally recognized symphony orchestras to the Filene Center stage for their summer 2022 season.
Plus, the Fairfax County Park Authority is bringing back its Summer Entertainment Series with a variety of entertainers - from funk bands to musicians to Peruvian heritage dancers. If you're looking for a full list of the free and low-cost outdoor performances this summer, be sure to check out our guide, Where to Find Outdoor Live Music in Fairfax County. To stay up to date on newly announced performances, bookmark our events calendar.  
3. Lace Up Your Skates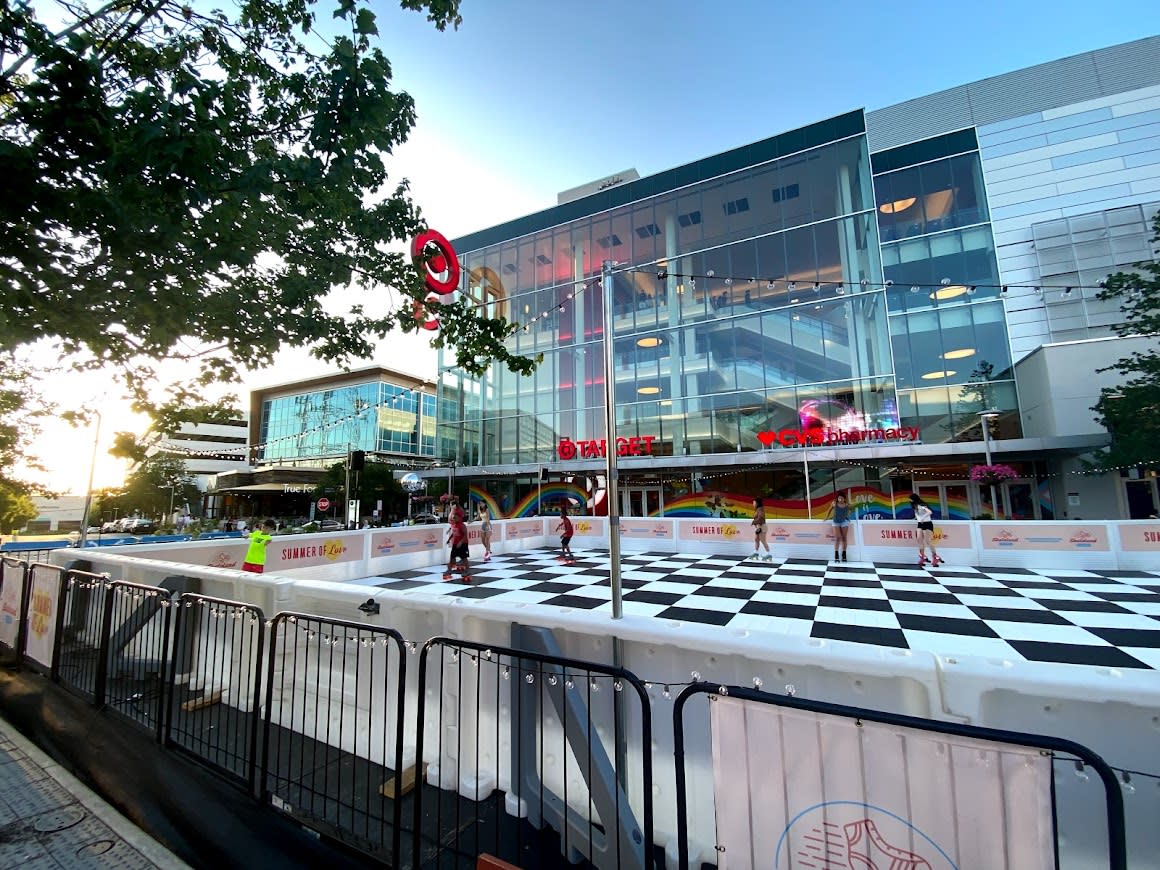 Cue the 80s disco music and break out your bell bottoms! All you need is love and roller skates as Mosaic District glides into summer with the reopening of Mosaic Skateland! The pop-up rink arrived in Fairfax County in 2021 and returns this year to welcome four-wheeled enthusiasts and beginners alike for a spin around the rink. The pop-up roller rink will be perched proudly across from Bloomies through the end of the summer (a new location from last year).

4. Indulge Your Sweet Tooth for National Ice Cream Month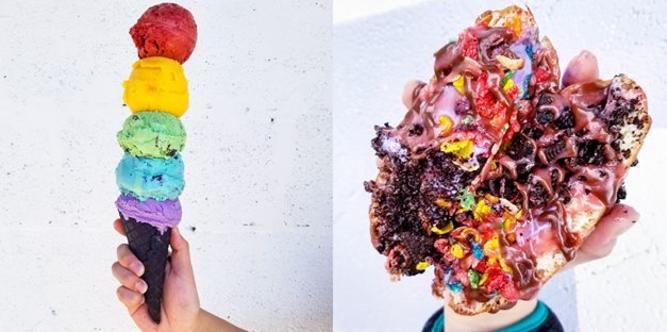 Who doesn't love the familiar, sweet scent of freshly made waffle cones and churned ice cream? Fun Fact: In 1984, President Ronald Reagan declared July as National Ice Cream Month and the third Sunday of July as National Ice Cream Day! With summer heating up, now's the perfect time to indulge in Fairfax County's local ice cream shops for a serving (or two... maybe three) of your favorite flavors.
 
5. Summer Family Fun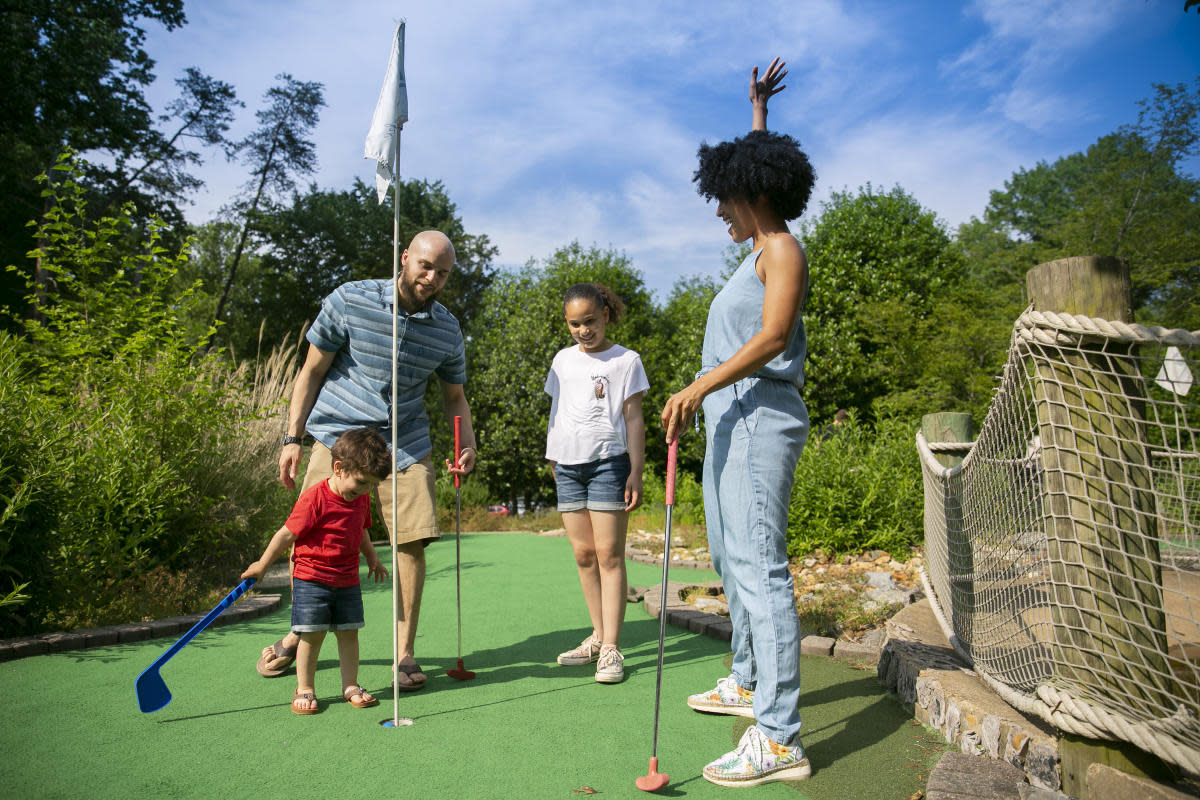 Let the summer family fun commence! There are so many activities to get kids of all ages up and moving to spend some quality time together. Strike up some friendly competition at our mini golf courses - with a variety of themes, lengths, and difficulties for everyone. Get the thrill-seekers of the bunch excited for splishing, splashing, turning, and twisting at our local waterparks. Even head to our local zoo at Roer's Zoofari to get up close and personal with the animals, and witness the reopening of their magical Butterfly Garden. 
6. Take a Tour Through the Life of Princess Diana
Now Through September 8th
Journey through the life of Princess Diana from a perspective you've never seen or heard before. For the first time in his 60-year career, Diana's favorite Royal photographer tells 50+ untold stories of royal life and the Princess that you won't be able to take your eyes off of. Located on the ground floor of Tysons Corner Center, The Princess Diana: Accredited Access Exhibition is a 'walk-through documentary' that is touring internationally. Tysons is the ONLY place in the U.S. you can currently see this exhibition. Be sure to snag your tickets before the exhibit's gone!
 
7. Open the Cabinet of Curiosities at Cirque du Soleil: KURIOS
Through September 25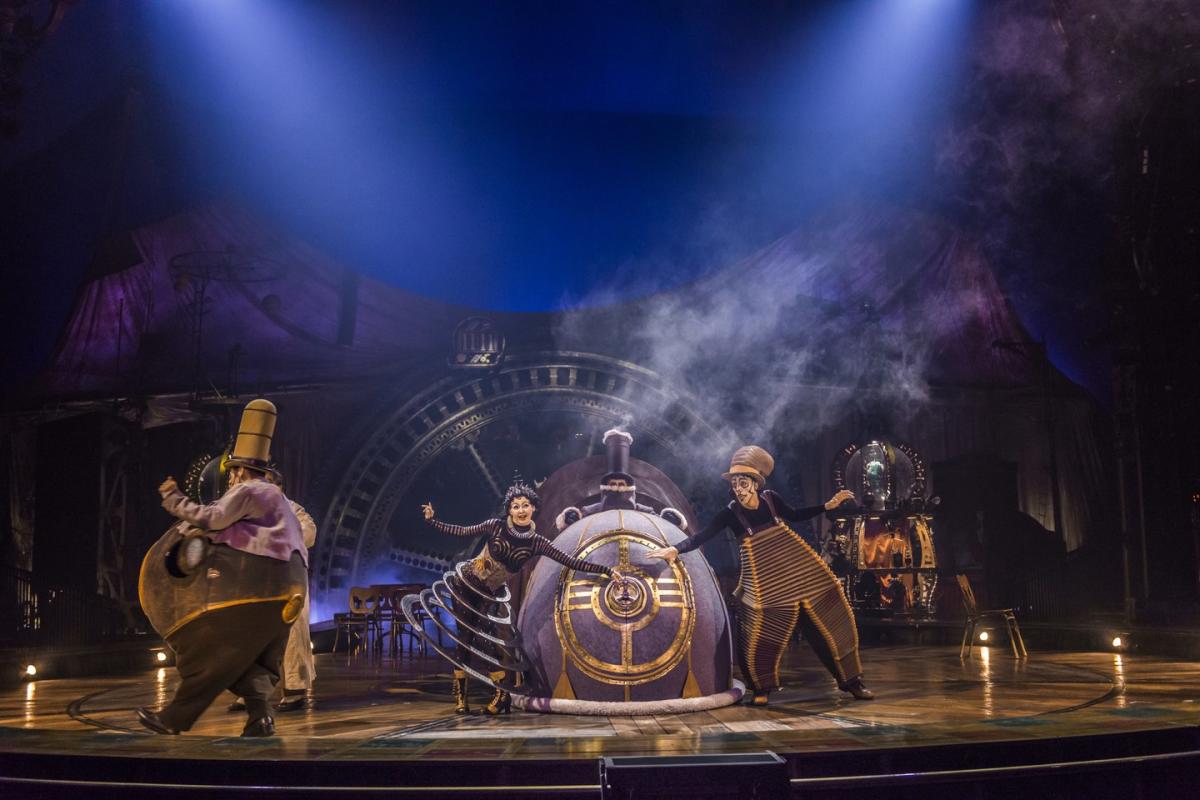 Photo courtesy Cirque du Soleil 
Admit it. You're a little Kurios. This summer, get ready for the soaring and marvelous enchantment that a Cirque du Soleil production promises. KURIOS: Cabinet of Curiosities, written and directed by Michel Laprise, is a tale in which time comes to a complete stop, transporting the audience into a fantasy world where everything is possible. In this realm set in the latter half of the nineteenth century, reality is quite relative indeed as our perception of it is utterly transformed. Don't miss your chance to see this one-of-a-kind performance under the Big Top at Tysons II.
If these events and activities aren't enough for you, be sure to keep up with our main Events Calendar for an assortment of fun happening all month long. Share what fun you end up having in Fairfax County on social media using #FXVA and @VisitFairfax. Did we miss anything above?  Tell us in the comments below.