November is a transitional month for many – a change in scenery, a dip in weather, and a shift from pumpkins to turkeys to early holiday decorations. But what doesn't change in November in Fairfax County and the Washington DC area is the multitude of events, activities, and entertainment options happening all month long.
Here's a guide on how to spend November in Northern Virginia! 

Early Fall Reminders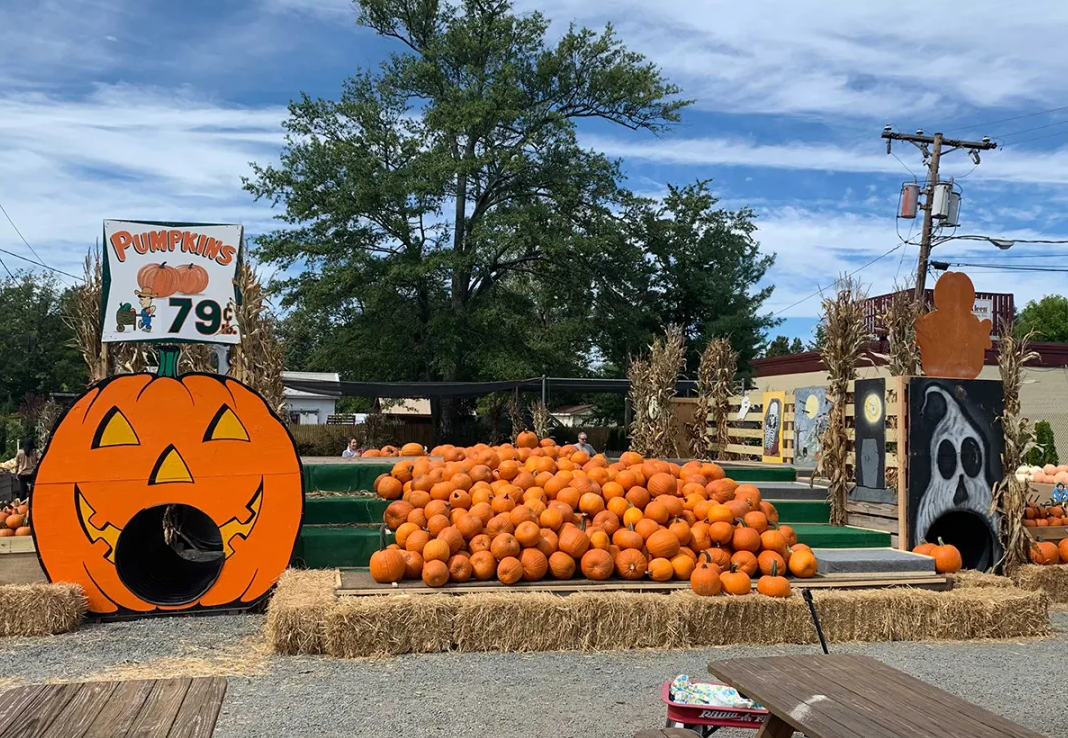 Image courtesy Nalls Produce
If you still need to find pumpkins for your November holiday get-togethers, don't overlook these pumpkin patches. Several of these close the first weekend of November though – so be mindful.
The leaves are starting to carpet the ground, but that doesn't mean there aren't still beautiful foliage-viewing spots to explore. Check out these 9 leaf-peeping locations, these great stops along the George Washington Memorial Parkway, these pretty scenic drives, or see how you can pair some scenic backdrops with a visit to one of the area's best attractions.

Veterans Day Events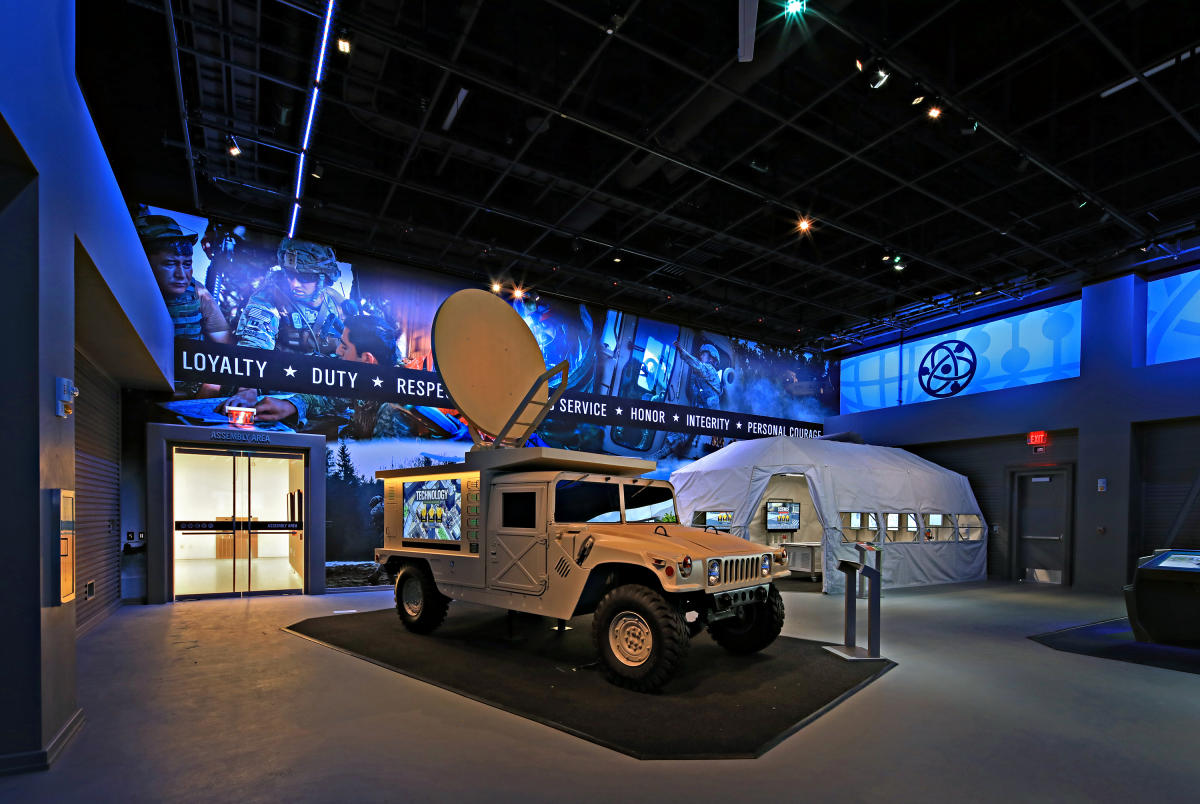 Photo courtesy National Museum of the U.S. Army/Duane Lempke

This Veterans Day, Fairfax County is the ideal base camp for exploring the military experience. To truly get a sense of these brave soldiers' history, culture, and sacrifice, we suggest you take a trip to visit the attractions, museums, and memorials that tell their stories. The state-of-the-art National Museum of the United States Army is the newest museum in Fairfax County, and their free timed-entry tickets are in hot demand. And with the National Museum of the Marine Corps and US Marine Corps Memorial, the United States Air Force Memorial, and the United States Navy Memorial and Naval Heritage Center - there's always a story to be told. 
Additionally, there are a number of ways to honor, celebrate, and give thanks to our nation's veterans and military personnel this Veterans Day weekend, including supporting veteran-owned businesses and finding special veterans and active military-related deals and specials. Here's where to celebrate Veterans Day in Washington, DC and Northern Virginia.
Holiday Festivities
We all know the craft stores and department stores have been itching to get their Christmas decorations up for weeks now, but in Fairfax County at least, early November brings the openings of several annual holiday traditions. Here are several to mark on your calendar:
Light Shows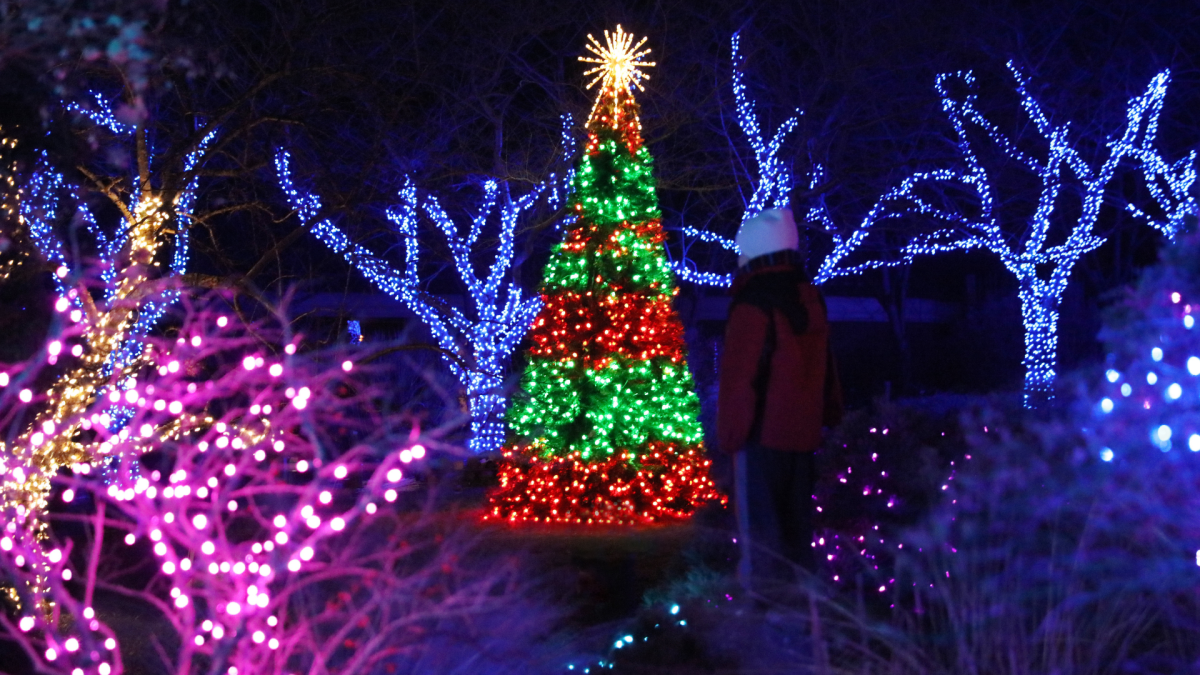 Light up your November by visiting one of the area's magnificent light shows! Be sure to check out these beloved favorites that draw crowds each and every year: 
Tree Lightings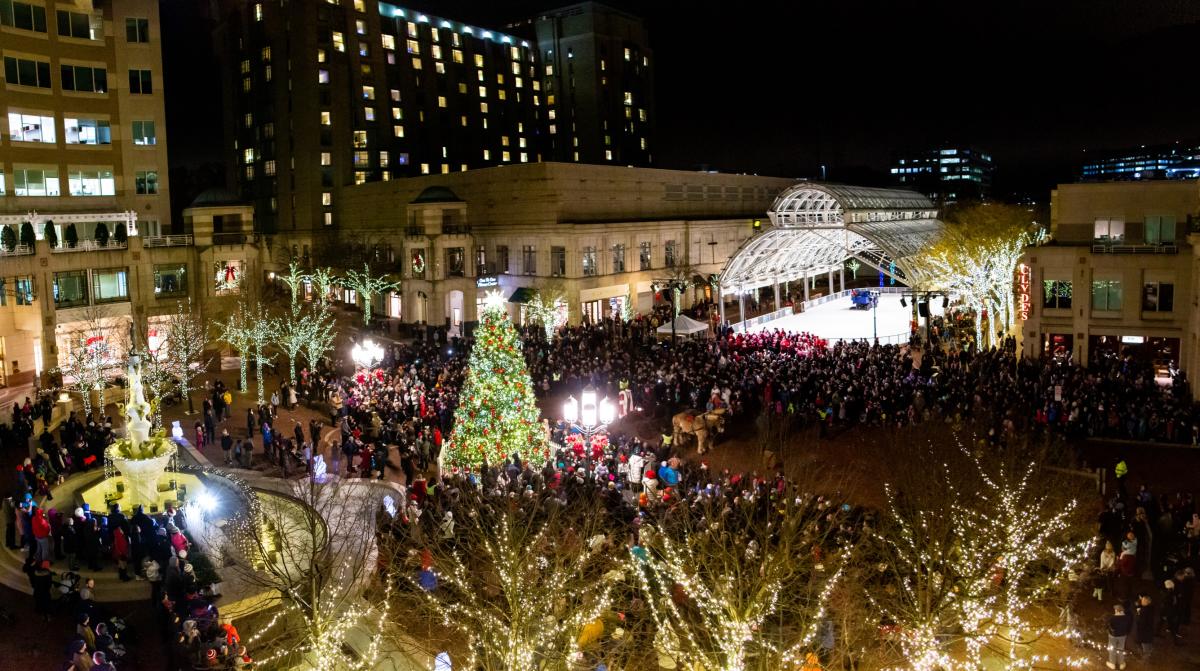 Image courtesy Reston Town Center/Myers PR
Ooh and ahh over the sparkly lights and live entertainment at these festive Tree Lighting ceremonies:
Additional locations are TBD, but check back here and on our events calendar for updated information when it's available! 

Ice Skating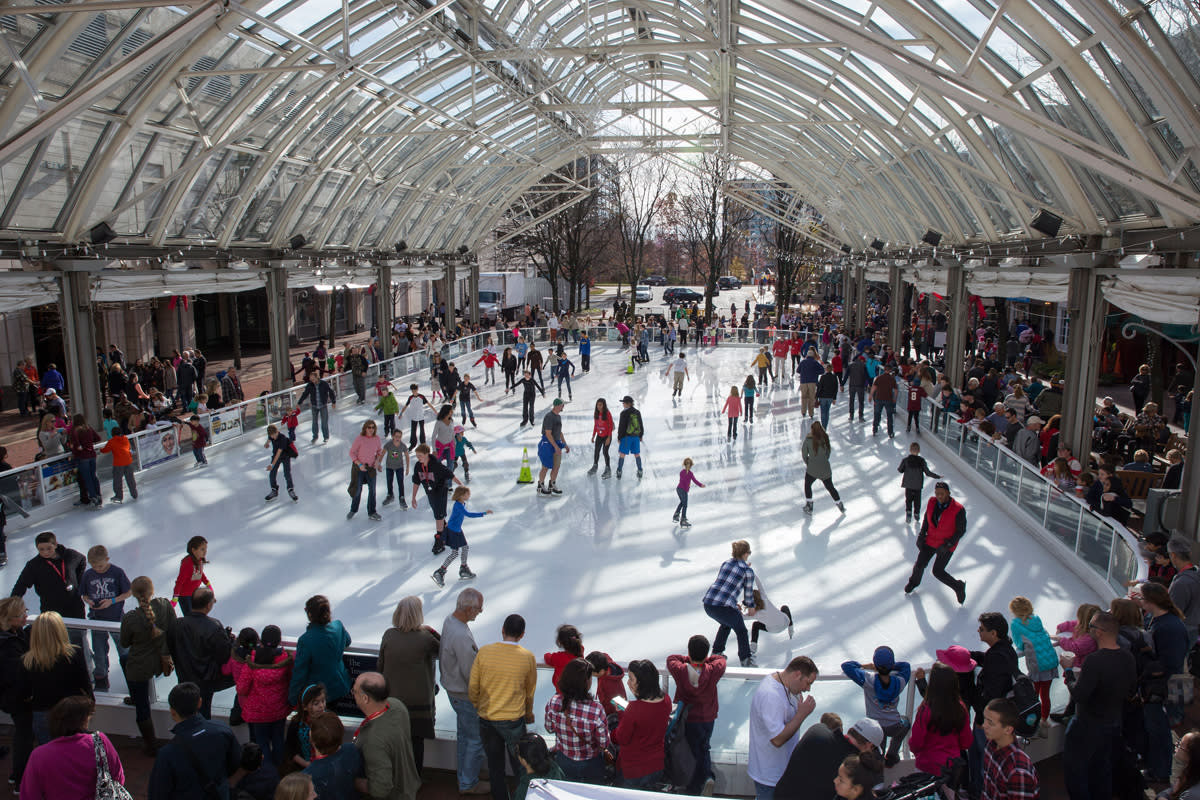 Lace up those skates and get moving at one of the area ice rinks. Reston's famed ice skating pavilion will open on November 3, 2023. For indoor skating, you can also skate at Mount Vernon Ice Arena and Fairfax Ice Arena. 

Thanksgiving Ideas

Turkey Trots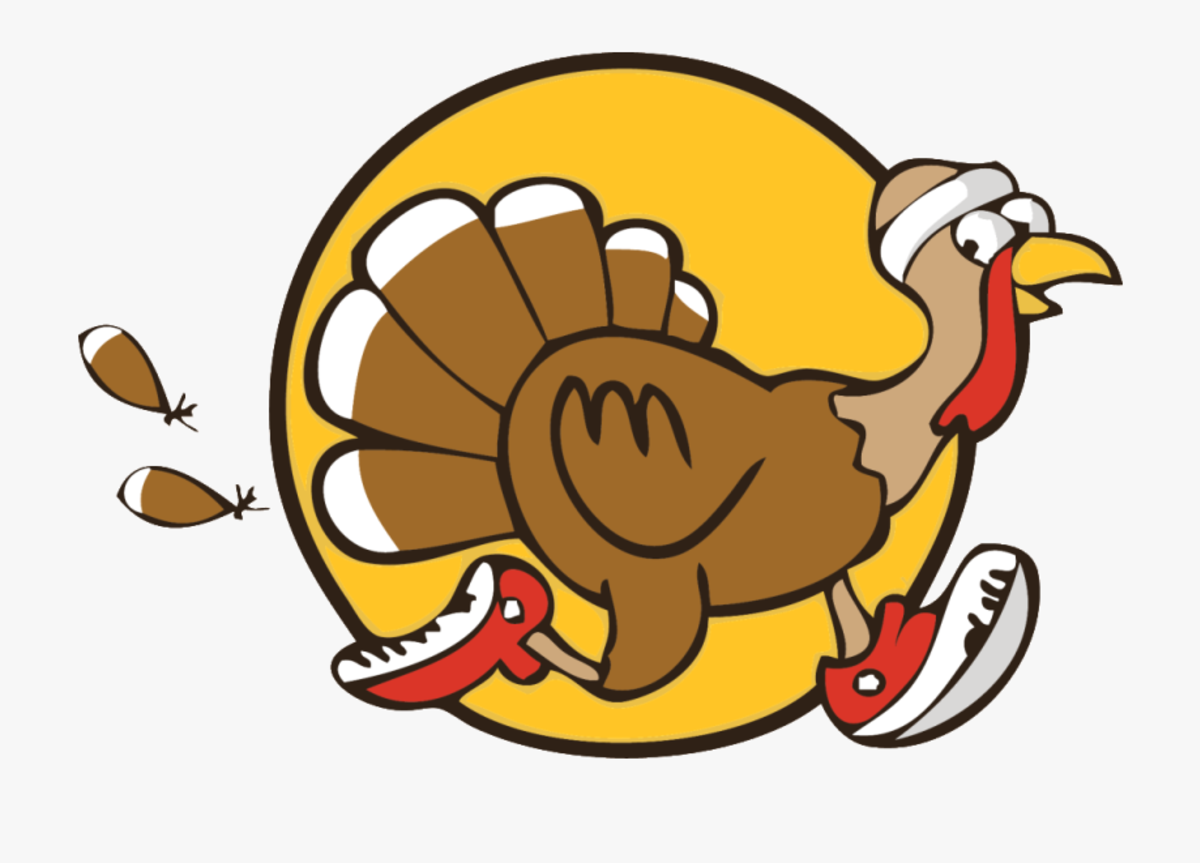 Burn off some of those (pre or post!) Thanksgiving calories at one of these fun runs and be sure to check back for more coming soon:
For a full list, keep tabs on this comprehensive Turkey Trots article.
Thanksgiving Dinners To-Go & Dine-In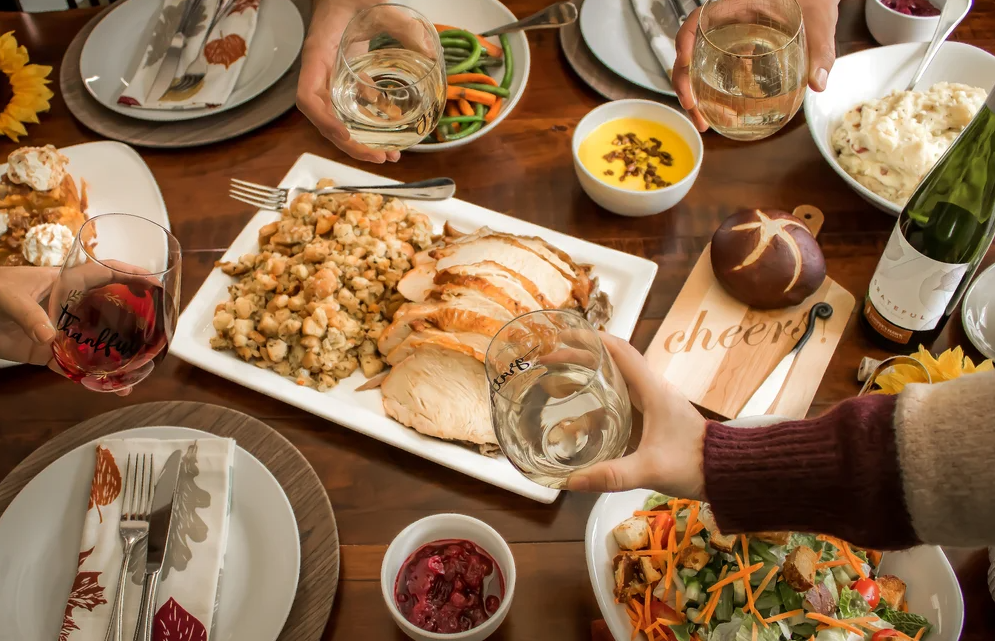 Several restaurants in the area offer fully catered Thanksgiving dinners to-go or special dine-in menus. Here are a handful of area restaurants offering some great Thanksgiving meals. For even more dining options, check out our full list of Fairfax County restaurants here to see if any of these suits your needs. 
Holiday Shopping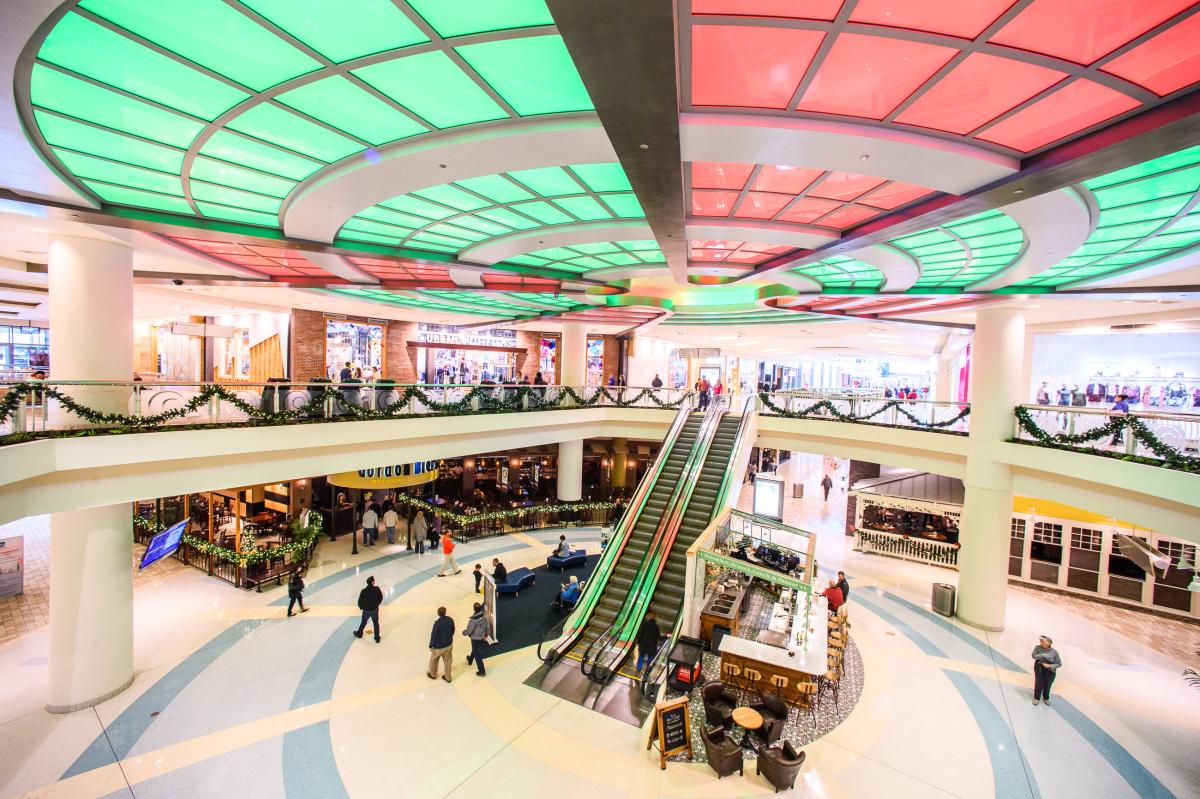 Image courtesy Tysons Corner Center
Holiday shopping madness officially begins in November. Lucky for you, Fairfax County has a TON of options to help you find that perfect gift whether you want to be one with the crowds or avoid them altogether. Looking for something truly unique? Head to the Made in Vienna Pop-Up Market or shop local at these unique gift shops to find one-of-a-kind presents that'll stand out from the bunch - a great option to support Small Business Saturday! Need other ideas? Why not gift one of these Local Authors' Books or browse the shelves at these indie book shops or these indie record stores. Or, grab a bag of locally-roasted coffee beans at one of these coffee shops. You can also pre-order some delicious chocolate gift boxes from these Fairfax County chocolate shops. 
Stay tuned for a special 2023 Made in Fairfax Gift Guide, coming soon!
 
Special Events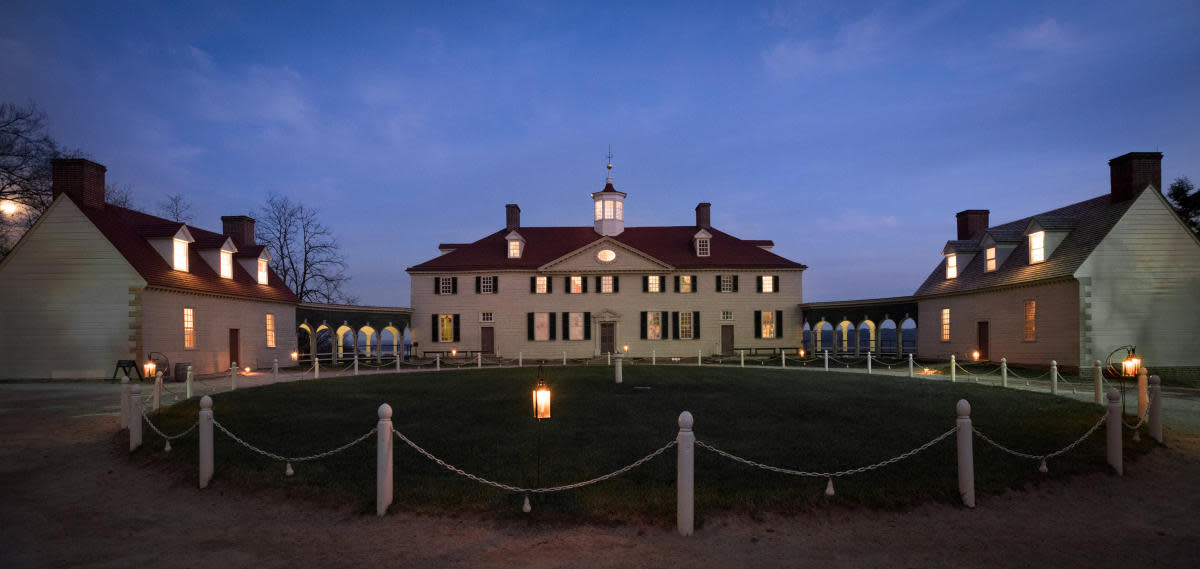 There are a few extra special events this month you won't want to miss. Here's a breakdown:
For a full calendar of special happenings, be sure to check out our events page.
We don't know about you, but there's never been a better time to reflect on what we're thankful for. Share what you're thankful for in the comments below and let us know if there's something we missed here that you're looking forward to this month. Find us on social media at @VisitFairfax and #FXVA.