The sun is shining, the temperature is rising, and winter landscapes are transforming into green grass and wildflower-speckled fields. Spring has finally landed in Fairfax County, and with it comes a wide array of fun and exciting things to do this April. Petal-peeping, nature walks, restaurant deals, live music, and more are just waiting to be enjoyed! Here's our round-up of can't-miss activities this month in #FXVA.
 
National Cherry Blossom Festival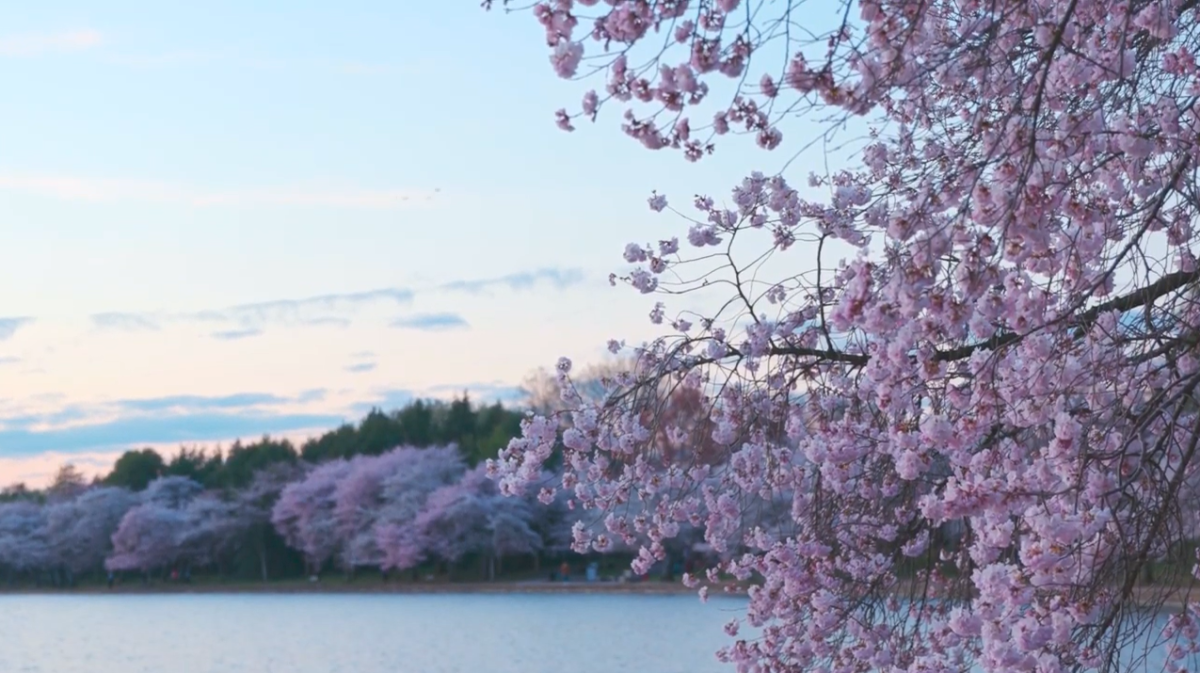 Image courtesy National Park Service
Peak bloom dates: Predicted April 2-5; Achieved March 28
Festival runs through Sunday, April 11
Since 1912, the annual celebration of the cherry blossoms is a reminder of the gift of 3,000 cherry trees from Mayor Yukio Ozaki of Tokyo to the city of Washington, DC. Every year, the National Cherry Blossom Festival commemorates the lasting friendship between the people of the United States and Japan. Although this year may look different than previous years, the festival is still going strong with an innovative new format that honors the tradition of the Festival while prioritizing public safety. Tidal Basin access will be limited this year to encourage safety, but Fairfax County's glorious gardens are still open for a self-guided tour. For a full list of signature events and the latest updates, check out our Cherry Blossom Festival Guide.

Ellen Reid SOUNDWALK at Wolf Trap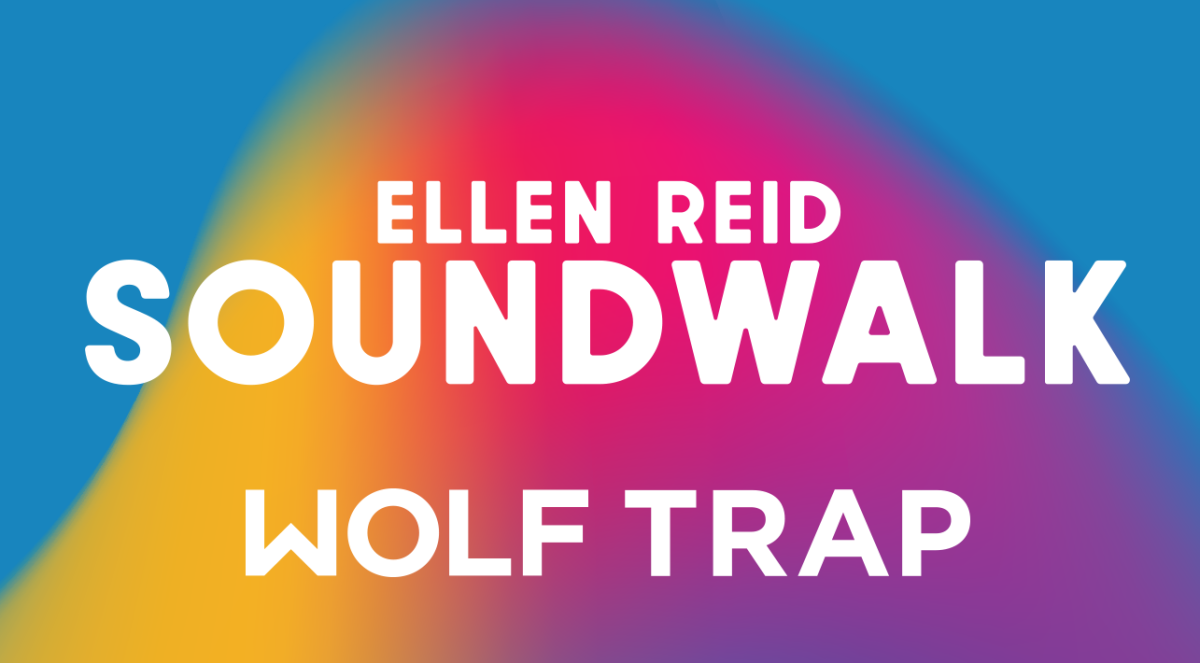 Image courtesy Wolf Trap
Launches April 6
Ellen Reid SOUNDWALK at Wolf Trap is a GPS-enabled work of public art that uses music to illuminate the natural environment. This one-of-a-kind musical experience by Pulitzer Prize-winning composer Ellen Reid sets visitors off on a tailor-made walking tour through the natural setting of America's only National Park dedicated to the Performing Arts, Wolf Trap, using an app and a set of headphones. Created to encourage calm reflection and introspection, this is a perfect, socially distanced way to spend a beautiful day while blending music, art, nature, and technology. Get the details here.
Stroll with Cicadas

It sounds like an April Fool's joke, but is it!? Millions of Brood X cicadas have been waiting for 17 years to descend on the Northern Virginia region, and their time is finally here. Like a phoenix from the ashes, they will emerge this spring from the ground to sing their "songs," molt, mate, and die. All within a few weeks. You're invited to visit us during this amazing time to witness and document this natural wonder in some of our most iconic settings. In fact, we're hosting a Cicada Stroll to make it more interesting. Just take a photo at two locations on our bingo card, and be entered to win a 2021 Cicada Care package filled with fun items including a custom cicada facemask and other goodies. Click here to get in on the fun!
 
Founder's Day in Reston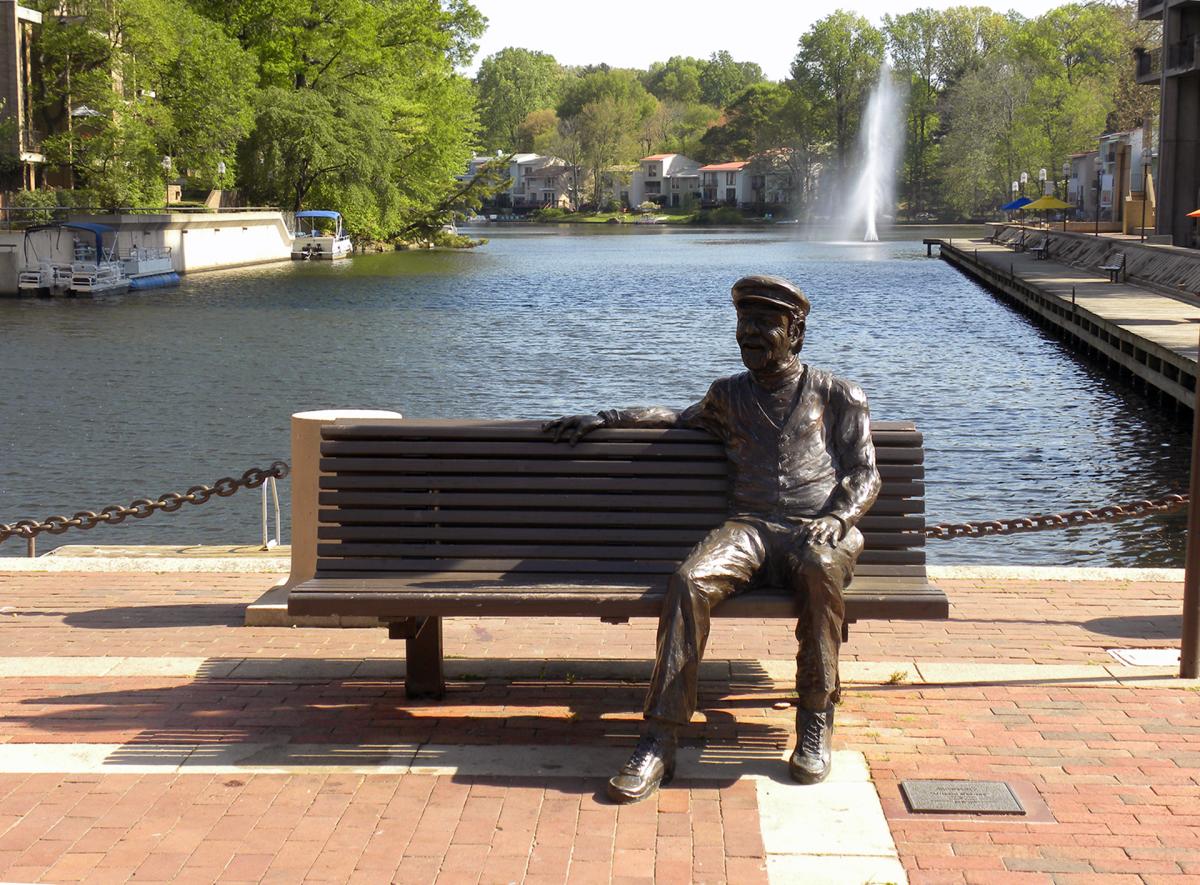 Image courtesy Public Art Reston
April 10, 2021
Celebrated every year on a Saturday near Founder Robert E. Simon, Jr.'s birthday, Founder's Day is a celebration of Reston's founding with a variety of family-friendly activities. This year marks the 57th anniversary of the community's founding. Join the Reston Historic Trust & Museum for Founder's Day on April 10 by engaging in numerous virtual activities celebrating Reston's founding. One of Reston's founding principles is that "beauty - structural and natural – is a necessity of the good life and should be fostered." Enjoy all of Reston's engaging open spaces through a self-guided public art tour, or even visiting the shops, restaurants, and brewhouse at Lake Anne Plaza.
 
Northern Virginia International Film & Music Festival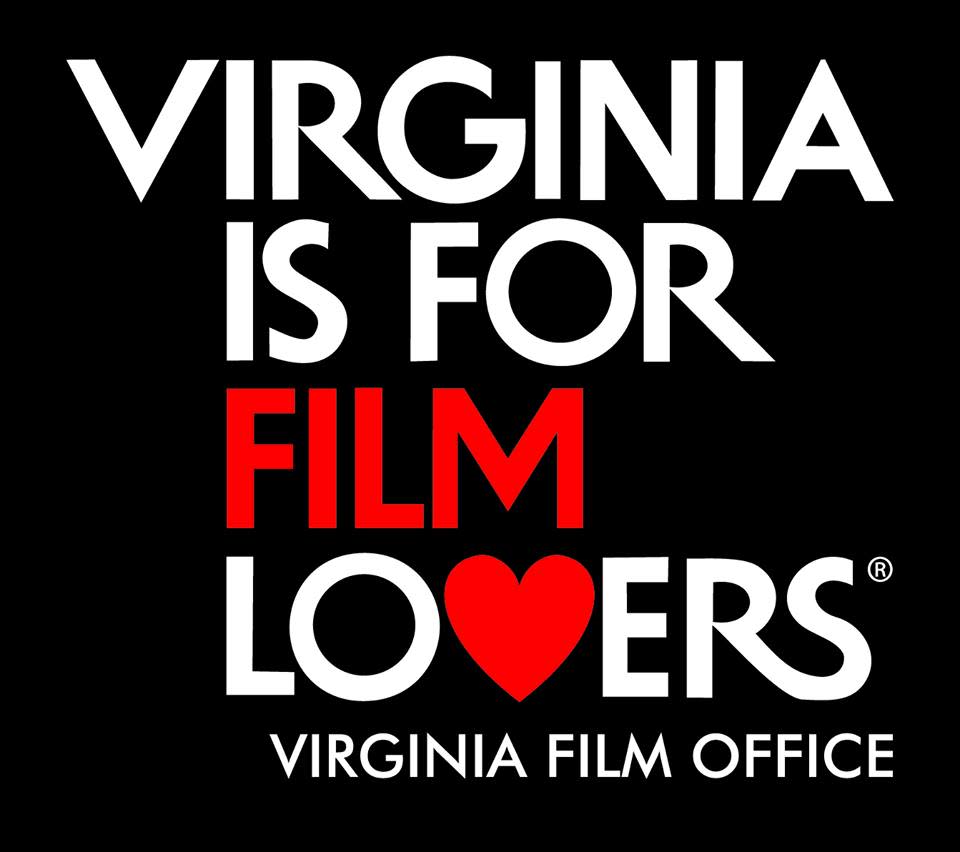 Logo courtesy Virginia Film Office
April 11-18, 2021
For the past six years, the Northern Virginia Film Fest and the Virginia Film Office have worked together to bring a slice of Hollywood to the Northern Virginia area. Thankfully for us, it's being held both virtually and in-person at the Angelika Film Center in Mosaic from April 11-18. Catch screenings of films shot in our backyard at the Northern Virginia International Film & Music Festival, and even get to sit in on panels with fabulous filmmakers, screenwriters, actors, directors, and musicians. The Annual Awards Ceremony, a celebration of the artists, will also be taking place at a scaled-down level - but you can bet we'll all still be dressed to the nines! Click here to view the 2021 Screening Schedule.
 
Tysons Restaurant Week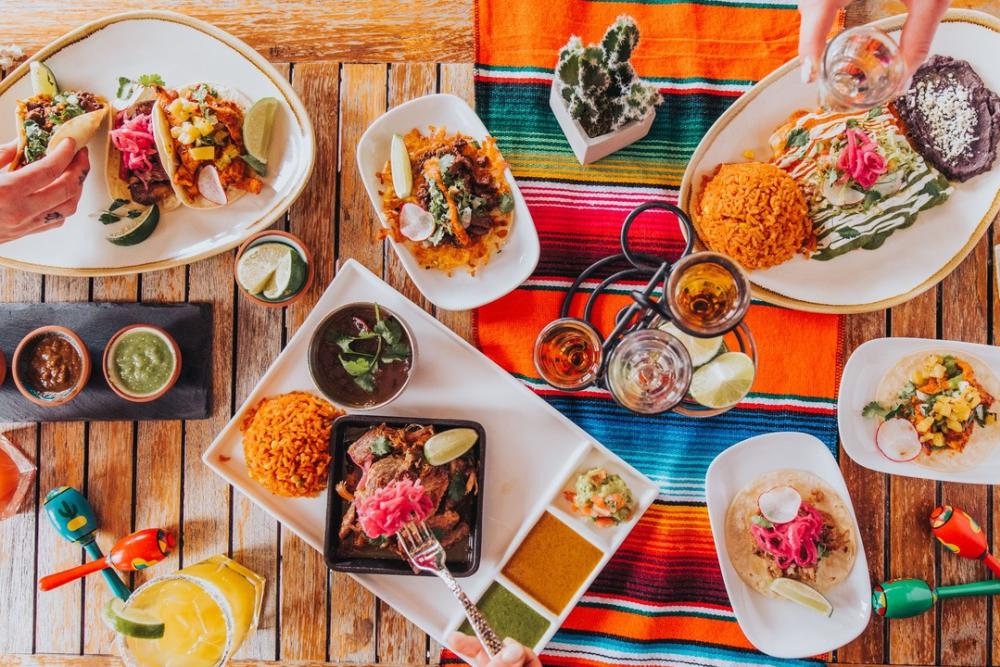 Image courtesy of La Sandia
April 12-18, 2021
Foodies, rejoice! Tysons Restaurant Week is back from April 12-18 for a weeklong celebration of great food and our wonderful community. Enjoy fixed-price menus for lunch and dinner as well as a featured cocktail at your favorite neighborhood restaurants for either takeout or dine-in. Stay tuned for more information, as more restaurants are still being added to the list of participants! In the meantime, check here for the latest participants and information. See the menus at TysonsChamber.org.
Historic Garden Week in McLean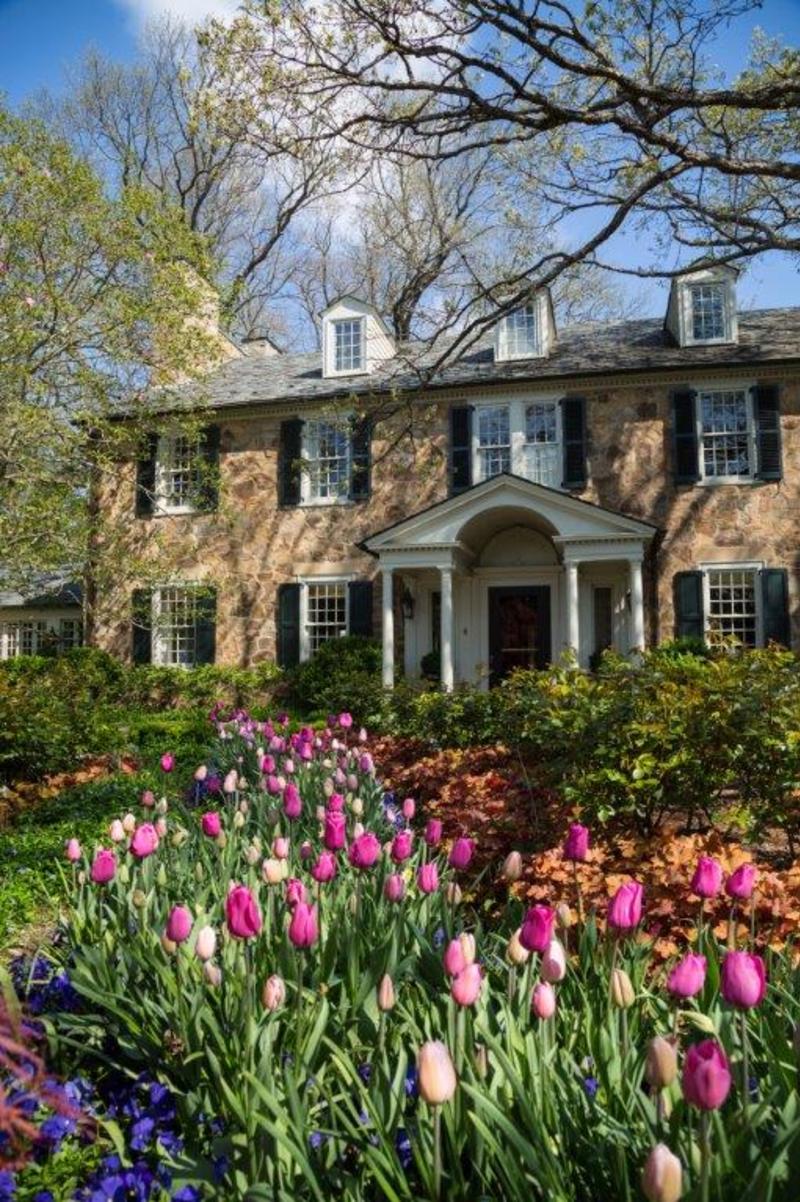 Image courtesy Donna Moulton
April 17-24, 2021
McLean Tour: April 20
Speaking of petal-peeping, here's the perfect way to dive into our region's history and get your floral fix at the same time! On Tuesday, April 20th, the Garden Club of Fairfax hosts Historic Garden Week here in Fairfax County. This driving and walking tour features McLean's most picturesque and historic homes with spectacular outdoor gardens. Wander through a six-acre estate with a large Colonial Revival manor house built in 1925, a restored farmhouse, treehouse, swimming pool, and more. Experience the verdant acre of gardens and English carriage house at Wickersham Gardens. Then stop by Meadowlark Botanical Gardens to see the only traditional public Korean Bell Garden in the Western Hemisphere. What a wonderful way to spend a spring day! 
 
National Park Week
Image courtesy IG user @rkat414
April 17-25, 2021
The National Park Service has declared April 17-25 National Park Week. Come show your appreciation and admiration during this week for all that our parks have to offer. In honor of the celebration, all National Park entrance fees are waived on April 17. This includes our magnificent Great Falls Park! Feel free to make a full day-trip out of it by taking a scenic Great Falls Road Trip which includes hiking, history, and world-famous whiskey.
 
Celebrate the Earth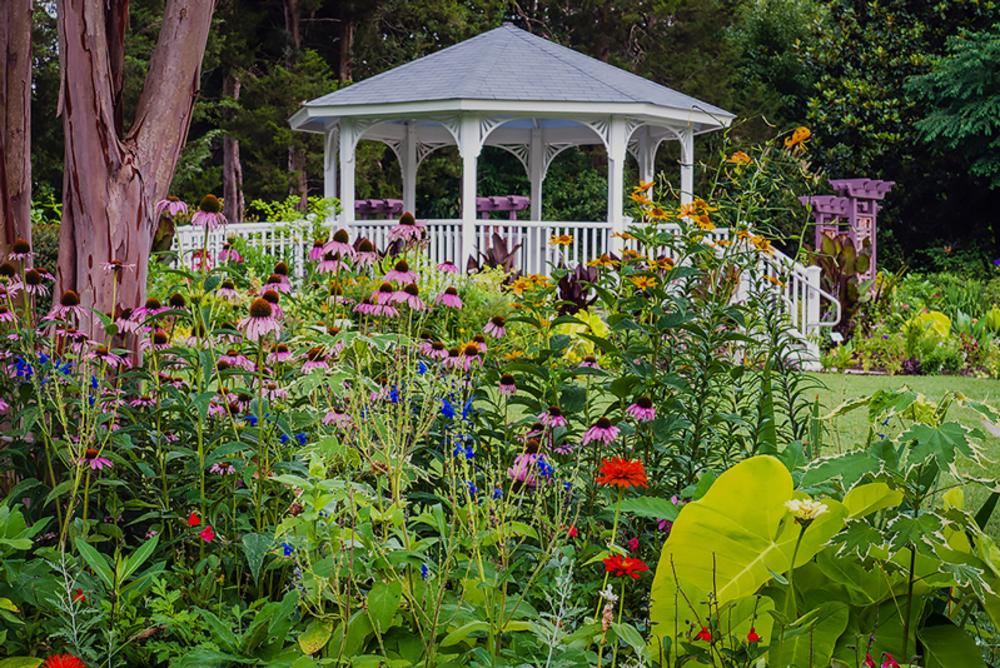 Image courtesy Fairfax County Park Authority / Green Spring Gardens
Earth Day is April 22, 2021
Events range from April 18 - 25
While every day is a good day to be kind to our world, Earth Day is an especially great day to show appreciation! Green Spring Gardens is hosting a Family Fun Earth Day Celebration with face painting, poetry, puppets, and more! For beer lovers, Clean Fairfax and Aslin Beer Co. are co-hosting an Earth Daze sustainability event with build-your-own garden workshops, specialty beer tastings, and pop-up shops. For those who want to join the fun at home, join the Children's Science Center for a free virtual Earth Day Extravaganza. Be sure to check back later on our events calendar, as more events are always being added.
Live Performances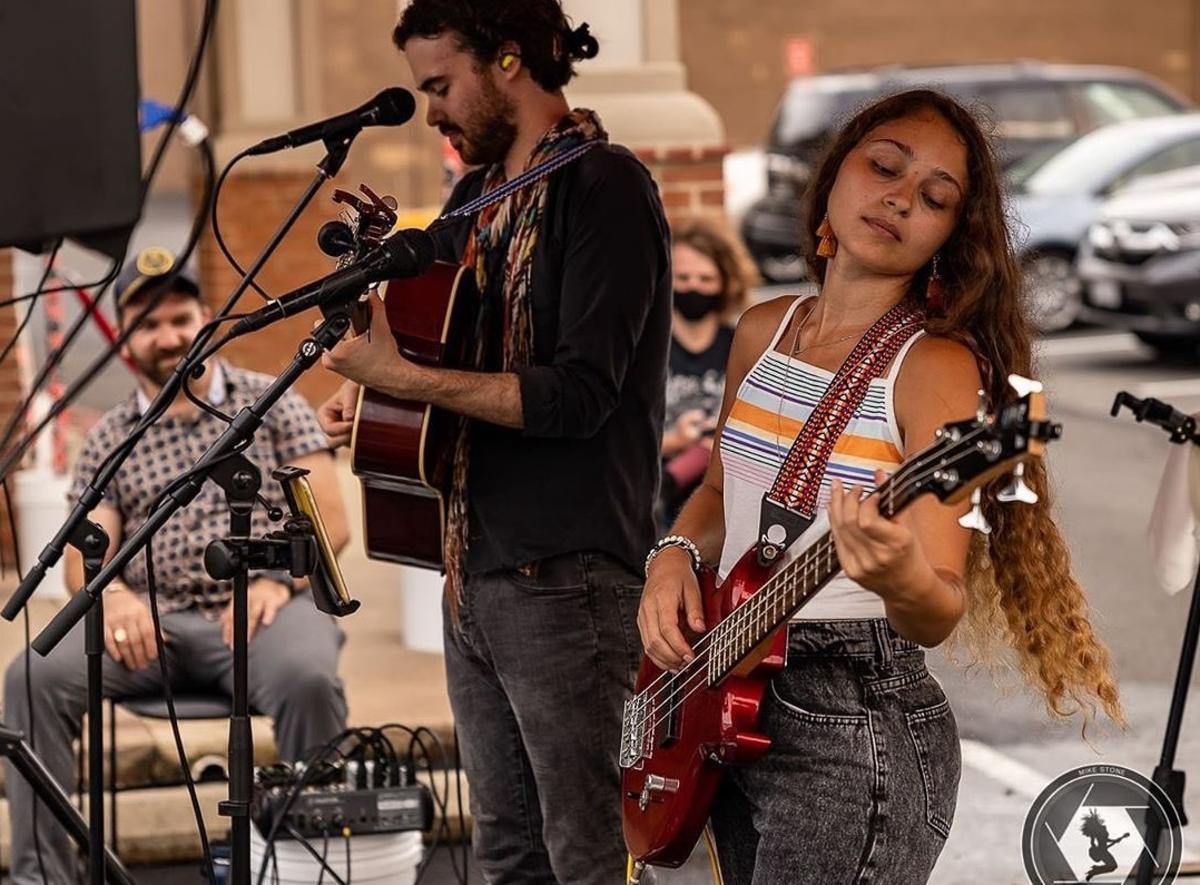 Image courtesy Mike Stone
Many of us have been awaiting warm weather simply for the return of outdoor performances! Luckily, there's a ton of socially-distant outdoor entertainment making an appearance this April. Additionally, low-capacity indoor performances have been slowly returning to #FXVA as well. Although there's a long list of performances this month, here are some particularly notable upcoming events: 
Jokes on Tap
Jammin' Java
April 1, 2021

Karl Stoll and the Danger Zone
The State Theatre
April 2, 2021

An Evening with Carl Tanner, Tenor
Reston Center Stage Theatre
April 7, 2021

Joseph Monastarial Solo
The State Theatre 
April 22, 2021

Collision of Rhythm
GMU - A. Linwood Holton Jr. Plaza
April 25, 2021

Joe Kyes and the Late Bloomer Band
The State Theatre
April 25, 2021

If these events and activities aren't enough for you, be sure to keep up with our main Events Calendar for an assortment of fun happening all month long. Share what fun you end up having in Fairfax County on social media using #FXVA and @VisitFairfax. Did we miss anything above?  Tell us in the comments below.