Forget resolutions for 2023. After the uncertainty of the past year, who needs the stress? So this year, instead of making promises we are unlikely to keep, we suggest just aiming to take a step in the right direction. No commitments. No expectations. No stress.
The good news is that there are plenty of healthy, life-changing choices to make in Fairfax County. And some of those healthy choices can even be quite decadent. Better yet, you don't even have to wait for a new year. You can make better choices for your physical, mental, or spiritual well-being anytime!
So let's start 2023 (or just today) off right with our top wellness recommendations for 2023!

Get moving.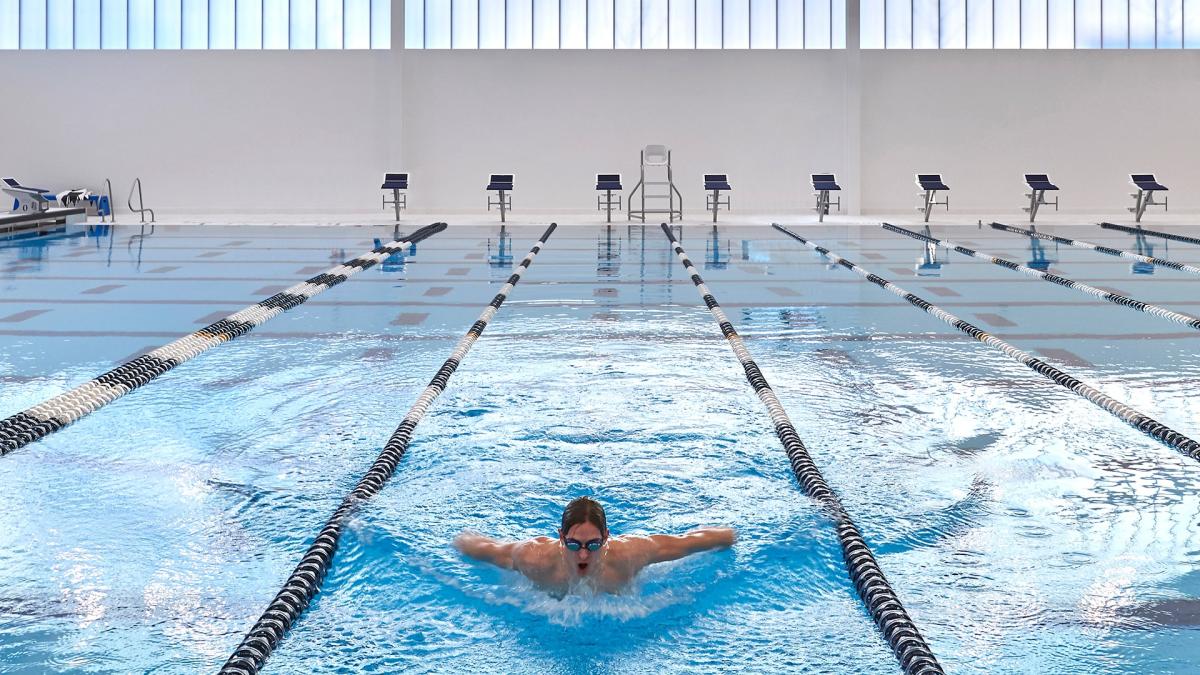 Image courtesy The St. James /Facebook
If your belly got some extra jelly in 2022, you're not alone. Nor are you without options. The St. James is a 450,000-square-foot fitness complex in Springfield. Yes, they have weights and machines and treadmills. But they also have NHL-regulation rinks, NBA-regulation courts, an Olympic pool, squash courts, a gymnastic training center, an obstacle course, and an indoor water park. It is truly a goliath of fitness and fun. (And, just this past year, a smaller, second location opened in Reston Town Center!) For some of the same features, but on a smaller scale, visit Fairfax County Rec Centers and Community Centers, each of which has a special attraction—such as an Olympic-sized pool, skating rink, or indoor water park—in addition to fitness equipment and classes.

Relocate your Zen.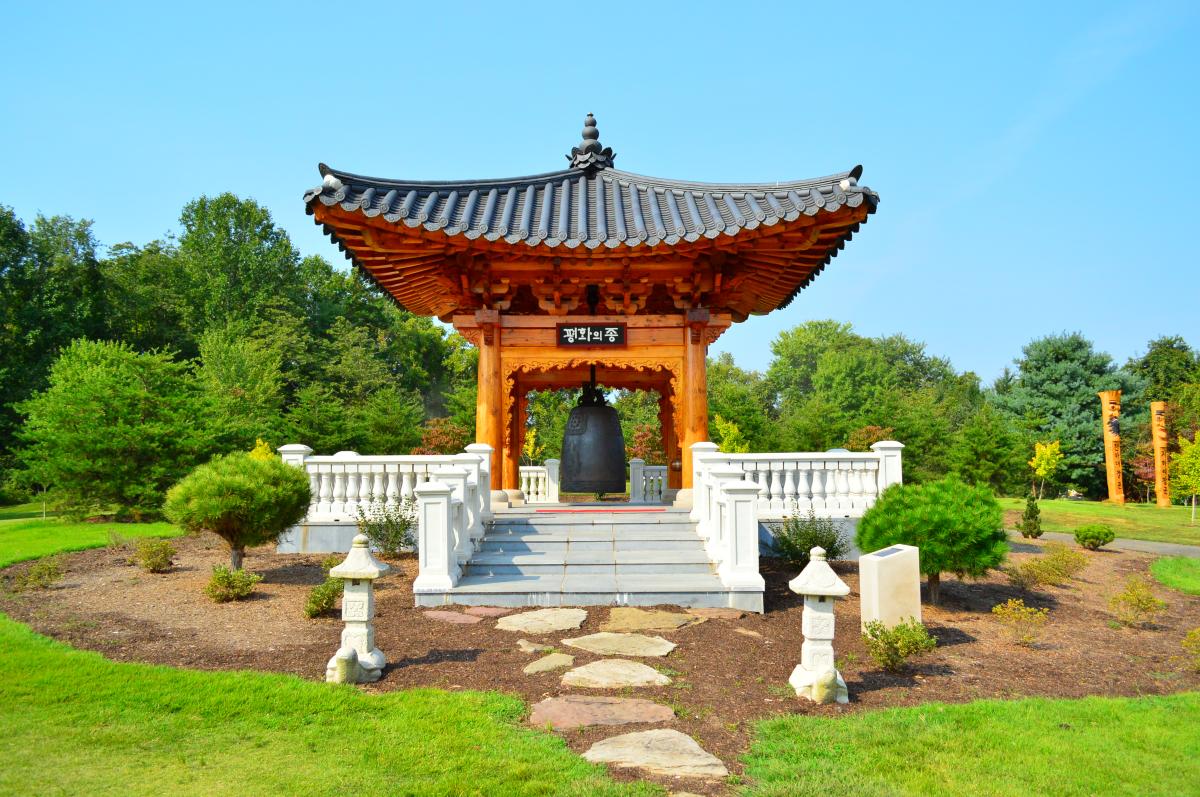 Life sometimes has a way of messing with your emotional and spiritual balance. And we have a way for you to get it back. Throughout the county, you'll find spas with all sorts of treatments to bring your body and mind back into alignment. Or you can learn meditation at the Mindfulness Practice Center of Fairfax (they also offer online classes!). Or take an online yoga class from the county or at one of the area's many studios, like YogaWorks in Fairfax. Another way to find your Zen? Pay a visit to Meadowlark Botanical Gardens' Korean Bell Garden – the only traditional public bell garden in the Western Hemisphere.

Indulge in healthy antioxidants.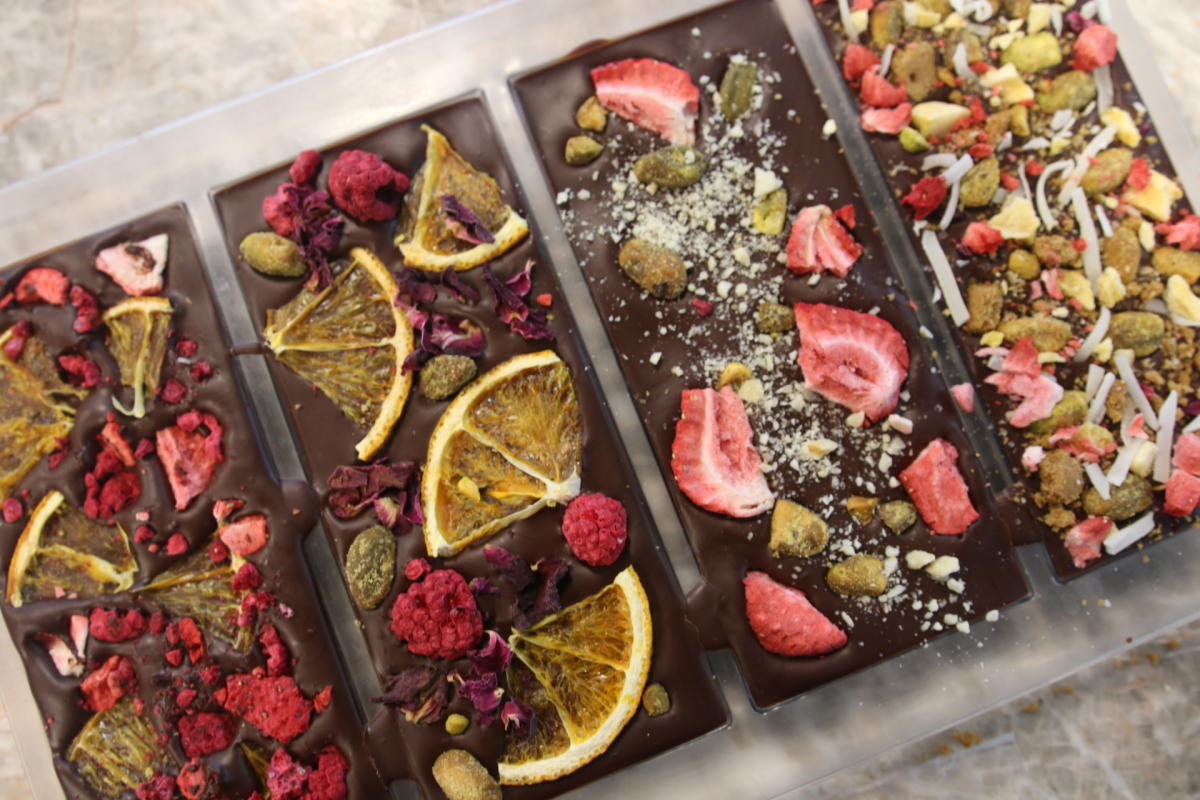 Image courtesy River-Sea Chocolates
While some antioxidants are just good for you, others may be the most beloved part of your day. Like a nice glass of Fairfax County wine before bedtime. Or a local home brew after shoveling show or mowing the lawn. If alcohol isn't your thing, maybe a nice cup of black or green tea from Elden Street Tea Shop is. Or a custom-made bar of dark chocolate from River-Sea Chocolates. Speaking of chocolate, there are several incredible chocolatiers with locations around Fairfax County! (You're welcome.) Each of these antioxidant destinations makes for a good outing. Enjoy some flavonoids there and bring some home for later!

Up your eating game.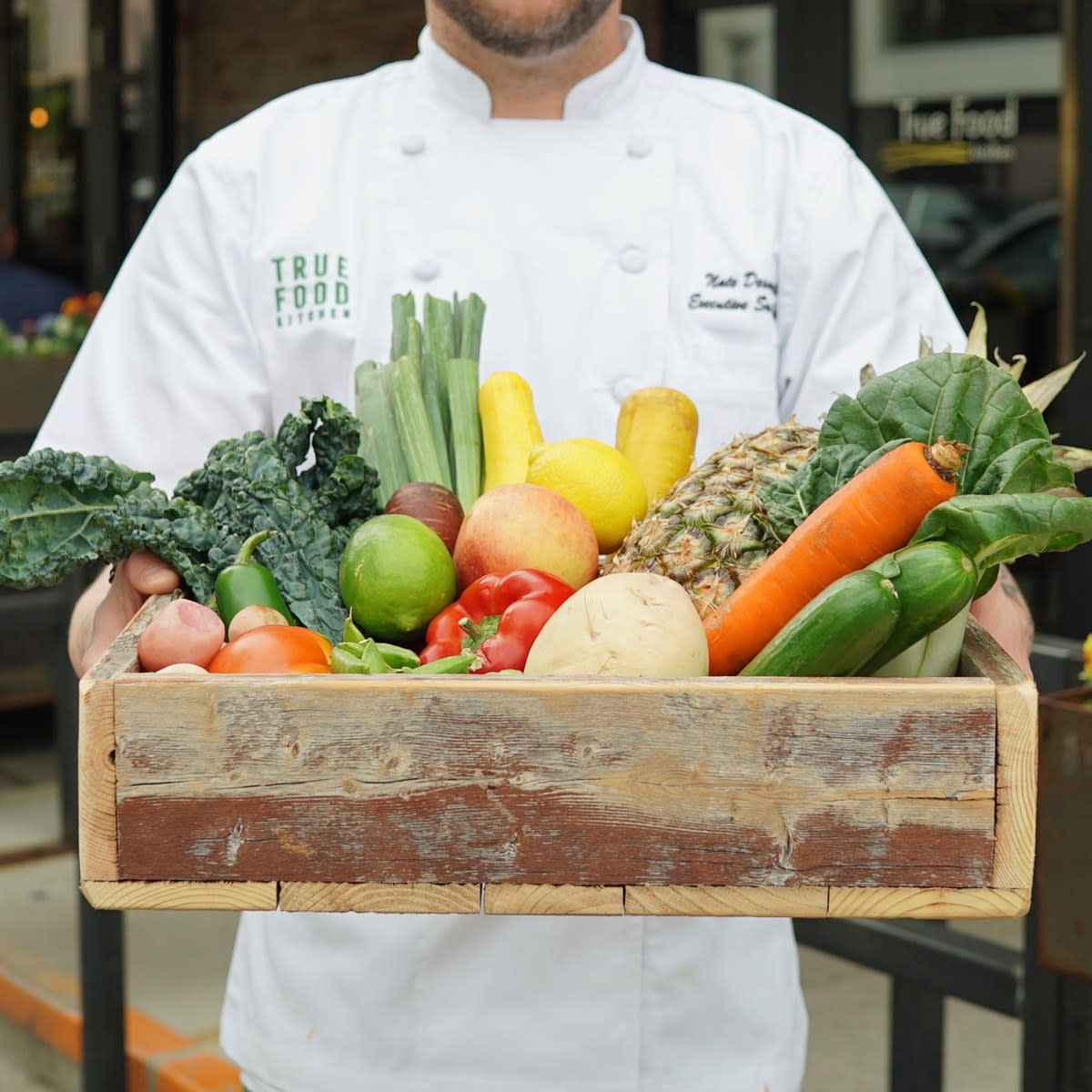 Image courtesy True Food Kitchen /Facebook
The quality of food you put into your body can make a big difference in your health. In addition to Whole Foods and Trader Joe's, Fairfax County is lucky to have regionally owned MOMs Organic Market as a beloved option for groceries and produce. And if eating local is a priority for you, then you'll find weekly farmers markets throughout the county, year-round. Want a break from cooking? No problem! Sunflower Vegetarian Restaurant in Vienna is known far and wide for its vegetarian fare. In Herndon, GreenFare is a café and learning center for organic, whole-plant foods. Check here for even more vegetarian and vegan restaurants in Fairfax County. For those who like a little meat with their vegetables, True Food Kitchen at Mosaic and Reston Town Center has a menu developed in partnership with wellness icon Dr. Andrew Weil. From superfoods bowls to pho, our restaurants can introduce us to new flavors and ingredients that you can use to build a healthier diet.

Go for a hike.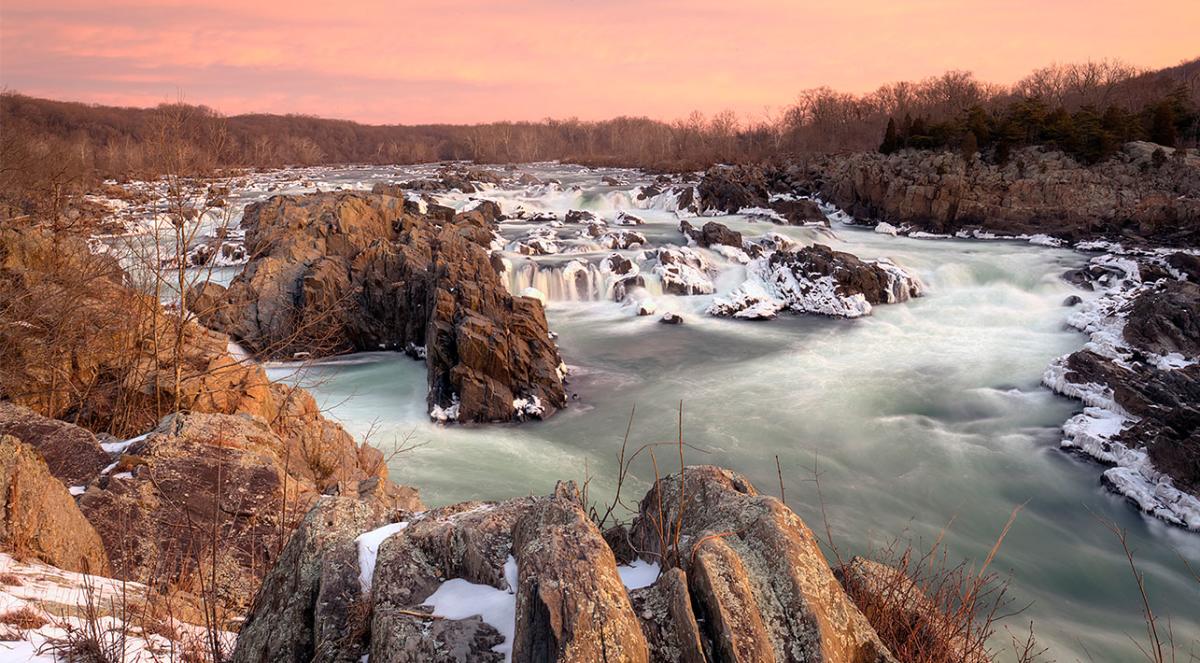 Image of Great Falls Park courtesy Angela Pan
Hiking is a great way to get fresh air, exercise, and grounding. We are blessed to have many amazing places to hike, from the breathtaking Great Falls Park to the peaceful Mason Neck State Park—each reflecting different moods of the river on opposite ends of the Potomac. Fairfax County's First Hikes program promotes doing a hike from January 1-3 at Fairfax County parks like Huntley Meadows Park and Burke Lake Park. Take a photo, submit it and you could win money-saving gifts from Fairfax County Park Authority.

Exercise your brain.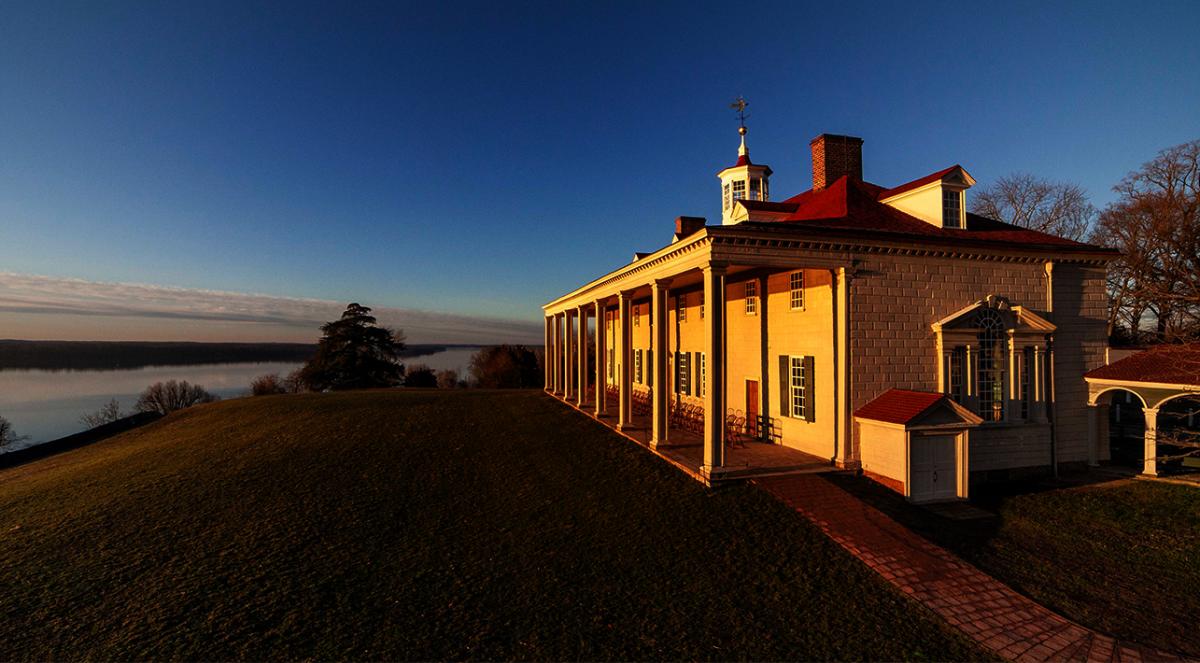 Image courtesy George Washington's Mount Vernon
Keep thinking and learning and educating with a visit to one of our historic sites or museums. A trip to George Washington's Mount Vernon is a masterclass in Revolutionary War history and the founding of the U.S. A visit to the Smithsonian National Air & Space Museum Steven F. Udvar-Hazy Center will open your eyes to the skies. An exploration of the National Museum of the United States Army will have you standing at attention. And an outing to Historic Blenheim will open your mind to the obscure historic fact of Civil War graffiti.

Do good for others.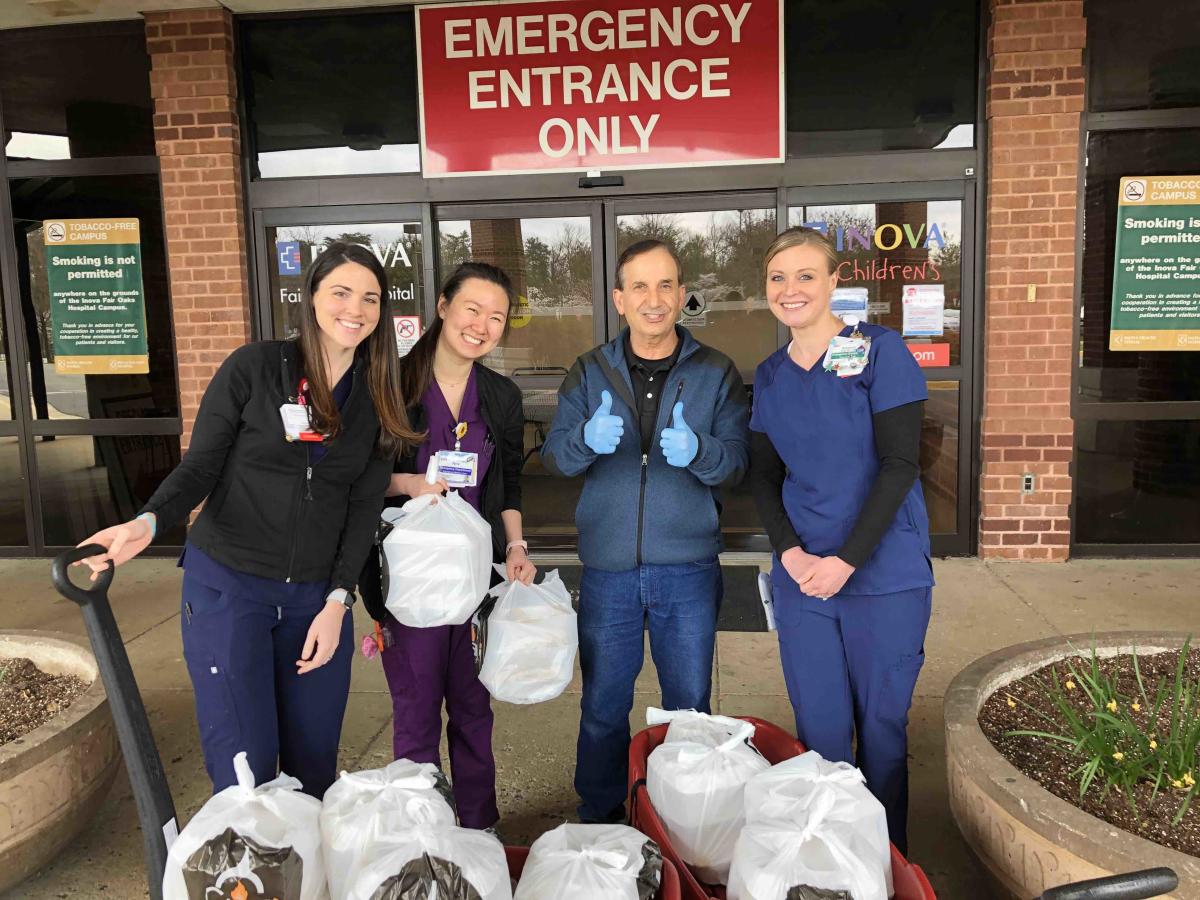 Image courtesy Ciao Osteria
Nothing feels better than getting outside of yourself and doing good for others. Volunteer Fairfax can help you find a non-profit to give your time (or money, if you prefer) to based on your availability, the commitment you're willing to make, and other variables. Especially now, so many need your help. Bonus: volunteering can work miracles for your spirit. The experience always gives back more than it asks. Check out some of the other ways our hospitality stakeholders are sharing the love here.

Find a new friend.

Image courtesy Samantha Brooke /Instagram (@samanthabrookephoto)
Pets are life-changing in so many ways and such a big part of your wellness. You get exercise when you take them on walks. They are excellent listeners and snugglers. And, no matter how bad your hair day is, regardless of how hangry you're acting, or despite how you feel about yourself, pets think you hung the moon. There are few sources of unconditional love in this life, but pets truly are one of them. Adopt a pet from the Fairfax County Animal Shelter, Homeward Trails Animal Rescue, Humane Society of Fairfax County, Homeless Animals Rescue Team, Lost Dog & Cat Rescue Foundation, or one of the many other rescues operating in the region.
Anytime you push the reset button, you can bring new energy into your life. So let's start 2023 off on fresh footing with healthy and fun choices in this great place we call home. Be sure to tag us on social in your adventures using #FXVA or @VisitFairfax.