Unexpected airline delay or hours-long layover at the airport? While you may consider additional travel hours to be an inconvenience, it can actually be a great opportunity to do some extra exploring! Luckily, the National Capital Region is one of the best places to have extra sightseeing time with a wide variety of attractions to enjoy.  If you've got some time to kill on your layover and looking for things to do near Dulles Airport, here's your guide for getting around, grabbing a bite to eat, and enjoying nearby spots in Fairfax County.
 
Getting Around 

Uber / Lyft / Alto
Dulles International recently created a dedicated pick-up curb for Uber, Lyft, and ALTO. The new curb is located on the ground level outside of Baggage Claim, accessible via Doors 2, 4, or 6.
 
Fairfax Connector Bus
Fairfax Connector Bus Routes are convenient for getting around Fairfax County. With the opening of the new Metrorail Silver Line extension, even more bus routes are available in the Reston-Herndon area. Key tip - Route 983 serves the Smithsonian's National Air and Space Museum Steven F. Udvar-Hazy Center.  
 
Metro
The Washington Metrorail system finally connects directly to Dulles International Airport, as of late fall 2022. Located on airport property, the Washington Dulles International Airport Station is accessible from the underground pedestrian tunnel, connecting the station to the baggage claim level of the main terminal and to the airport's adjacent Parking Garage 1. Keep in mind there is no commuter parking available here, but general airport short-term and long-term are available. 
 
Taxi
Washington Flyer Taxicabs serve Washington Dulles International Airport exclusively with 24-hour service to and from the Airport. No reservations are necessary for taxi service. Simply follow the signs for Ground Transportation or Taxi to the lower level of the Terminal, down the ramp to Door 2 or Door 6. A customer service representative is available 24 hours a day.
Short Layover (5-8 Hours)
Here are some ideas on what you can do in Fairfax County during a short layover at Dulles International Airport.
Steven F. Udvar-Hazy Center
📍 Chantilly, VA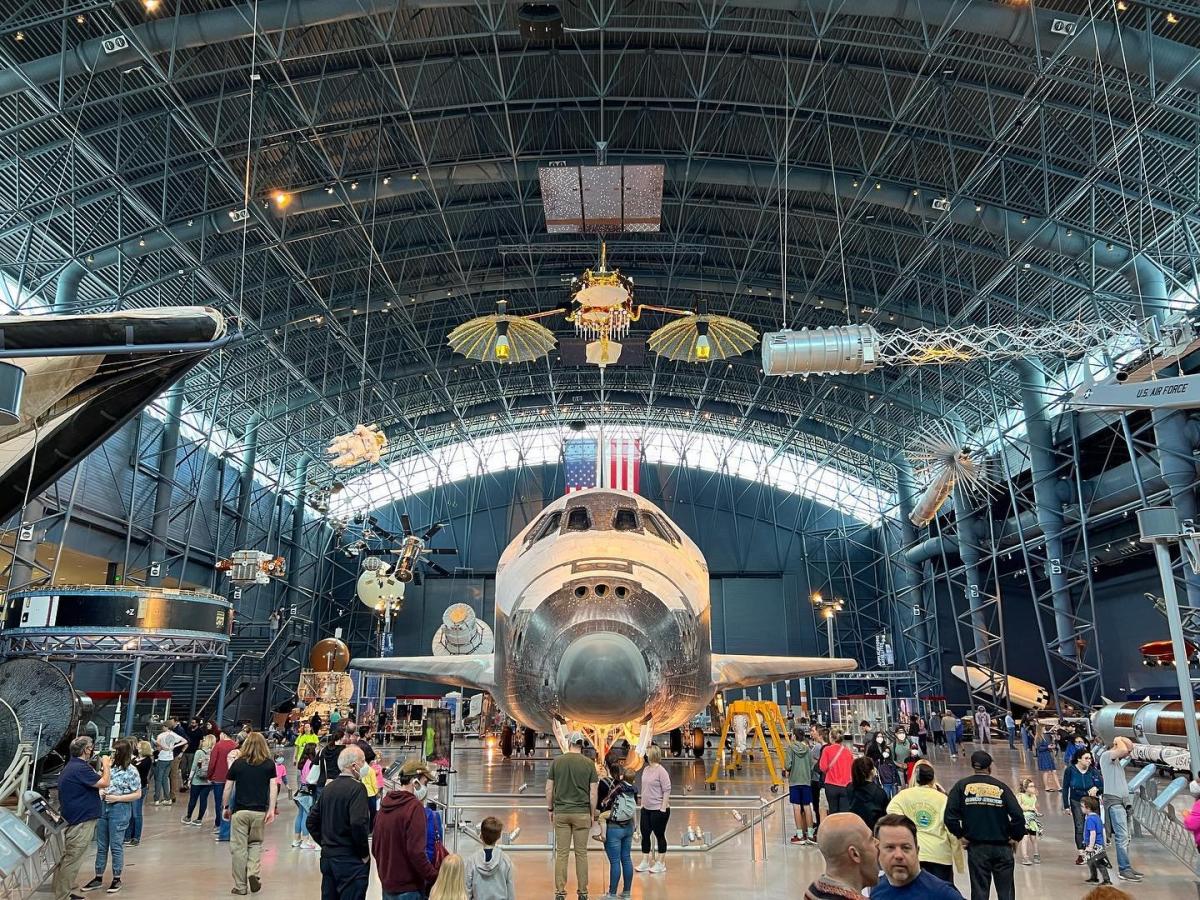 📸: IG User BreakfastWithNick
You've spent the first half of your day soaring through the skies - why not continue the action? At the National Air and Space Museum Steven F. Udvar-Hazy Center, you can see the Space Shuttle Discovery and hundreds of other historic aircraft. The Boeing Aviation Hangar has nearly 200 aircraft on display, including an Air France Concorde, the last remaining World War I-era Sopwith Camel that was built by the Sopwith Company, the largest collections of Japanese and German World War II aircraft in the world, helicopters, commercial and private airplanes, and more.  Here are 10 can't-miss experiences at the Steven F. Udvar-Hazy Center. The museum also opened a Shake Shack restaurant earlier this year, where you can score burgers, hot dogs, chicken sandwiches, fries, frozen custard, shakes, and coffee. Open from 11:00 am to 5:00 pm.
Hot Tip: The Udvar-Hazy Center has free luggage lockers where you can stow items up to a carry-on size. 

Driving Distance from IAD: 10 Minutes (4.9 mi)
Public Transportation from IAD: 30 Minutes (From "Ground Transportation," take the Fairfax Connector No. 983 Bus at the corner of Aviation Drive and Autopilot Drive)
Sully Historic Site
📍 Chantilly, VA



In the mood for some local history and also need to stretch your legs after your flight? Look no further than Sully Historic Site. Sully was completed in 1799 by Richard Bland Lee, Northern Virginia's first Representative to Congress, and is now run by the Fairfax County Park Authority. It's also on the National Register for Historic Places and is accredited by the American Alliance of Museums. Thursday through Sunday you can take guided tours of the house which detail the history of the property and it's owners. Or, from March through November, you can go on one of Sully's specialized Forgotten Road Tours of the outbuildings and representative slave quarter cabin. Sully is directly across Route 28 from the National Air and Space Museum Steven F. Udvar-Hazy Center, so combining these two sites on your layover is an excellent way to maximize your time. 
Hot Tip: The Visitor Center and Gift Shop are currently open to visitors from 11 a.m. to 4 p.m. Thursday through Sunday. Here you can browse an eclectic collection of gifts, books, period-inspired décor and old-fashioned items including jams, preserves and apple butter. 

Driving Distance from IAD: 10 Minutes (6.2 mi)
Public Transportation from IAD: Using Lyft or Uber
Reston Town Center
📍 Reston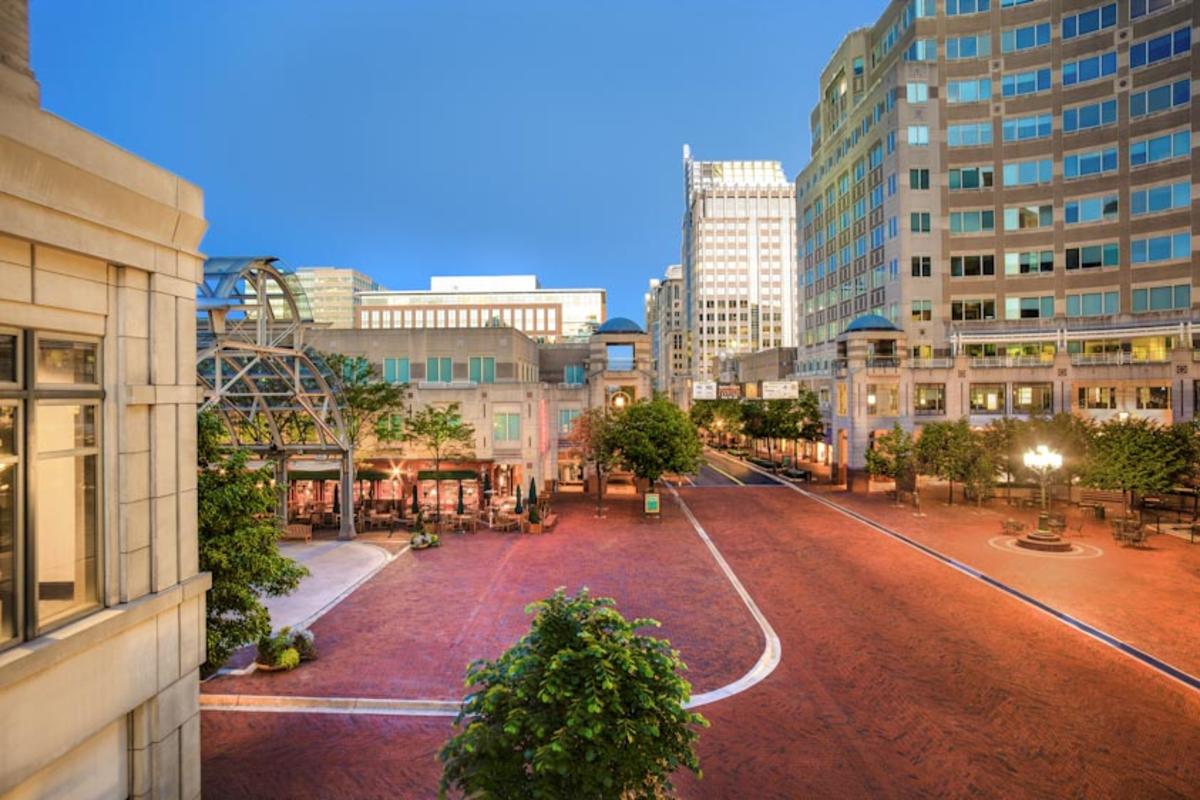 Reston boasts one of the best outdoor shopping areas in the region, as well as one of the most historic. You'll find dozens of shops at Reston Town Center, like Anthropologie and Sephora, local boutiques, and a quaint bookshop. Reston Town Center also has an ice-skating rink, a brand new cinema (coming soon!), and great events throughout the year. If you're looking to grab a bite to eat, you'll find some of the top-rated restaurants in the area peppered throughout the plaza, including:
Find a full list of dining and retail options at the Town Center here.
Driving Distance from IAD: 7 Minutes (4.1 mi)
Metrorail Distance from IAD: Take Dulles International Metrorail Station directly to Reston Town Center Metrorail Station (3 stops, approx. 10-minute ride)
 
Tysons Corner Center
📍 Tysons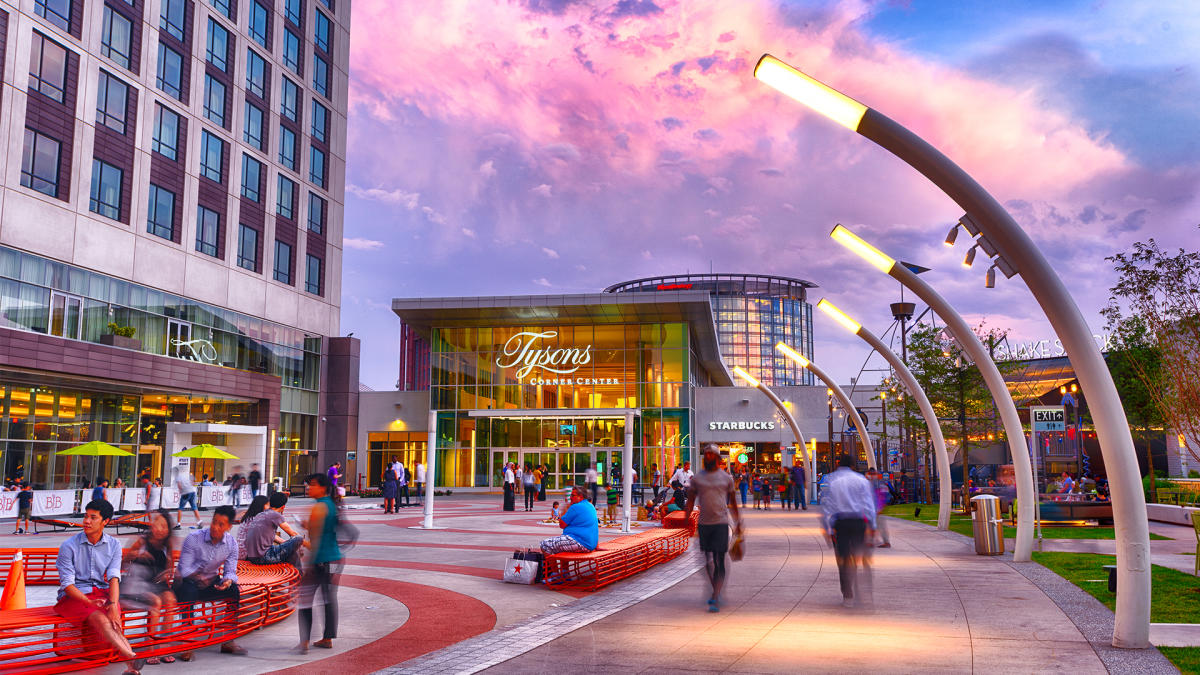 With world-class shopping and entertainment, a layover spent at Tysons Corner Center is a great way to pack an extra adventure into your ongoing travels. As one of the top 10 shopping centers in the country, the shopping haven offers an unbeatable mix of department and specialty stores. The "who's who" of retail in Tysons includes Nordstrom, Bloomingdale's, Macy's, Apple, Dyson, Uniqlo, American Girl, Louis Vuitton, GUCCI, Michael Kors, Lacoste, SPANX, Kiehl's 1861, H&M, Zara, Charles Tyrwhitt, Lululemon and more. Aside from shopping, there are also plenty of restaurants to choose from, including La Sandia Mexican Restaurant, Barrel & Bushel, Earls Kitchen & Bar, and Seasons 52. 
Driving Distance from IAD: 17 Minutes (12.4 mi)
Metrorail Distance from IAD: Take the Dulles International Metrorail Station directly to Tysons Corner Center Metrorail Station (7 stops, approx. 25-minute ride)
Historic Herndon
📍 Herndon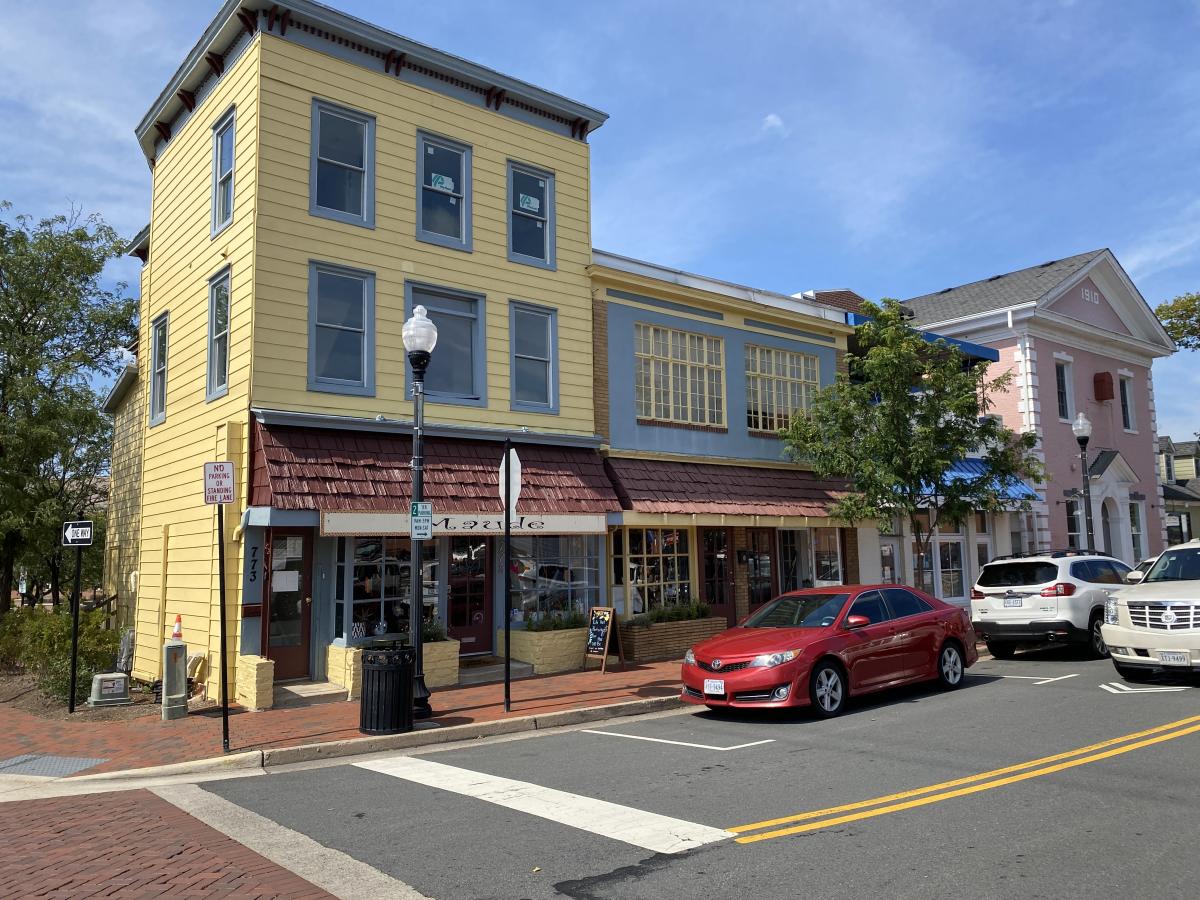 In the historic Town of Herndon, you'll find small-town charm while maintaining all the amenities of big-city life. The area has beloved farms to explore, historic sites, local parks, a couple of breweries, and some of the best restaurants in the area. Modern-day Herndon has roots as a railroad town, and the rail station depot downtown pays homage to this history - and often is the centerpiece for community events and festivals that take place within the town. From delicious craft beer to unique boutiques, here's how to spend the day in historic Herndon.
Driving Distance from IAD: 8 minutes (4.4 mi)
Metrorail Distance from IAD: Take the Dulles International directly to the Herndon Metrorail Station (2 stops, approx. 9-minute ride)
 
Long Layover (8+ Hours)
Have a bit of extra time on your layover? Add these Fairfax County attractions to your list as well!
 
George Washington's Mount Vernon
📍 Mount Vernon, VA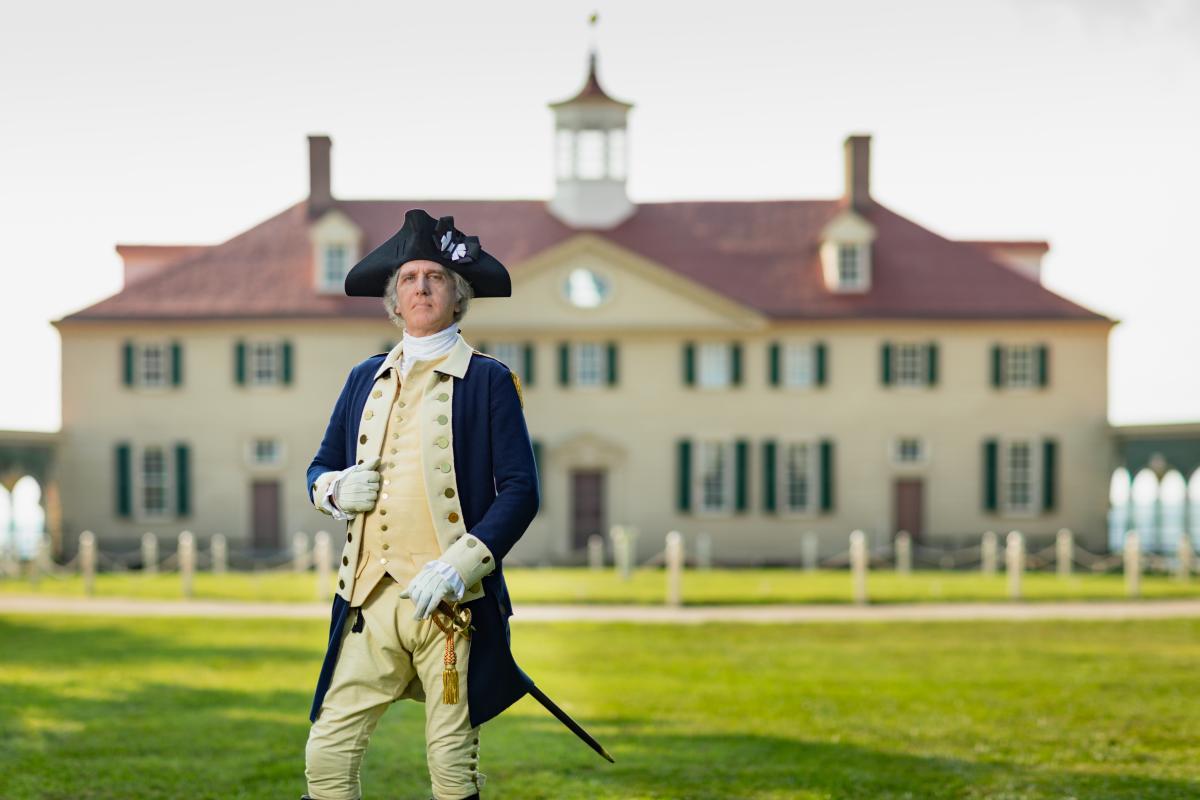 Discover the inner workings of a founding father and our first president at George Washington's Mount Vernon. An often mythic and romanticized figure of American history, Washington's life is displayed through artifacts and exhibits, guided tours, historical interpretation, recounts of slavery, and more. Mount Vernon utilizes demonstrations of traditional trades such as farming, distilling, and blacksmithing, as well as modern technology, such as the 4D theatre with cutting-edge animations and falling snow to immerse you in Washington's home. Peek into his bedroom, hold the handrails leading to his library and stroll the same beautiful grounds he once did. Here's our roundup of 10 unique ways to experience Mount Vernon. 
Driving Distance from IAD: 45 Minutes (35.3 mi) 
 
National Museum of the United States Army
📍 Fort Belvoir, VA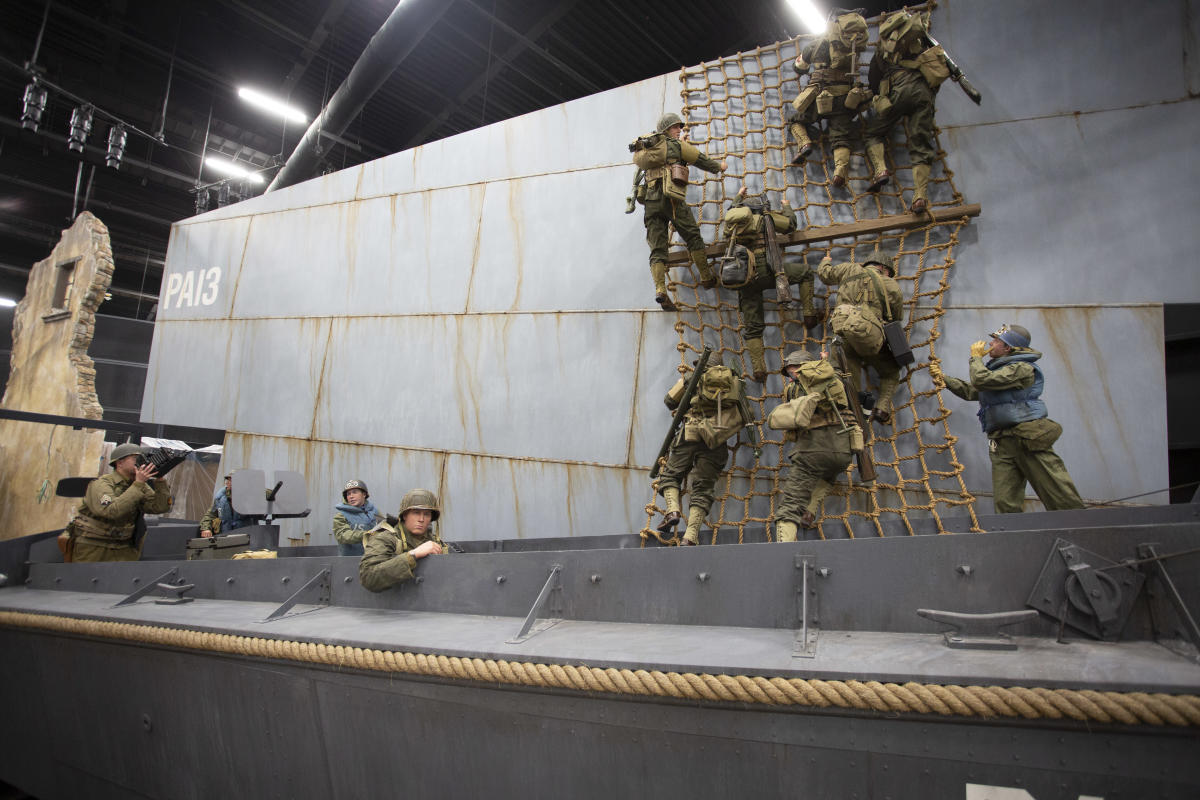 The National Museum of the United States Army is the first comprehensive and truly national museum to capture, display and interpret more than 246 years of Army history, and it brings that history to life in times of both war and peace, telling the Army's story through the lives of the more than 30 million men and women who have worn the Army uniform since 1775. The Army's proud history is vividly chronicled in six galleries, beginning with Founding The Nation and continuing through A Changing World.  A seventh gallery, The Army and Society, tells of the Army's contributions to American society, technology, government, and daily life. In the Army Theater, an immersive film, Of Noble Deeds, highlights the seven core values that have guided the Army since its founding and includes recreations of some of the Army's most significant battles. Free timed-entry admission tickets are required. These tickets assist with managing capacity and providing the optimum visitor experience.
Driving Distance from IAD: 40 Minutes (29.9 mi)
Great Falls Park
📍 Great Falls, VA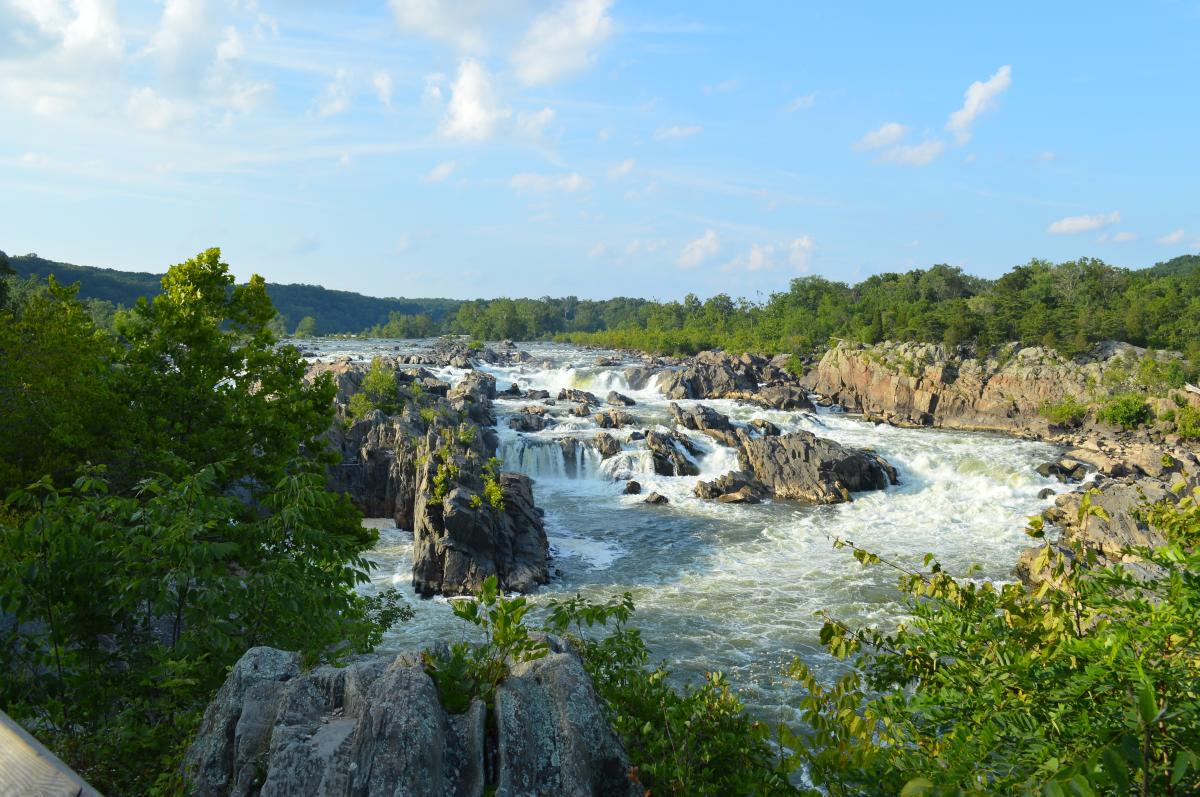 Did you know that sunlight exposure can be a powerful way to adjust your circadian rhythm and combat jet lag? A trip to Great Falls Park might be just what you need! One of the best things about visiting Great Falls is that you can see the cascading beauty of the Potomac River without doing a strenuous hike. Thanks to the short walking paths and overlook points near the parking lots, witnessing the rush of the falls is just a few footsteps away. With ethereal mountain gorge views, Great Falls Park spans 800 acres. Take in the amazing scenery at the overlook points, or have a picnic in their open grassy recreation areas.
Driving Distance from IAD: 23 min (15.9 mi)
Whether you've got a short or extended layover, there are plenty of ways to escape the hustle and bustle of the airport during your downtime at Dulles International. Be sure to tag us in your adventures using @VisitFairfax and #FXVA! And if you're just passing through, now's a good time to start planning a return trip so that you can experience all that Fairfax County has to offer. Safe travels!