Winter may bring colder temperatures, darker nights, and a quieter environment to the calendar but that doesn't mean you can't be prepared for whatever fun pops up along the way.
If you were clever enough to bookmark our Holiday Gift Guide, you already know that Fairfax County is home to a pretty incredible group of artisan makers – many of which are part of the growing Made in Fairfax initiative. The Made in Fairfax directory highlights businesses that create a variety of products – some of which are PERFECT for not only surviving but thriving during the cold winter months.
Here are our picks for your Winter Must-Haves – straight from the creative minds and talented hands of Fairfax County's artisan makers – paired with winter activities that you won't want to miss in Northern Virginia.
Accessories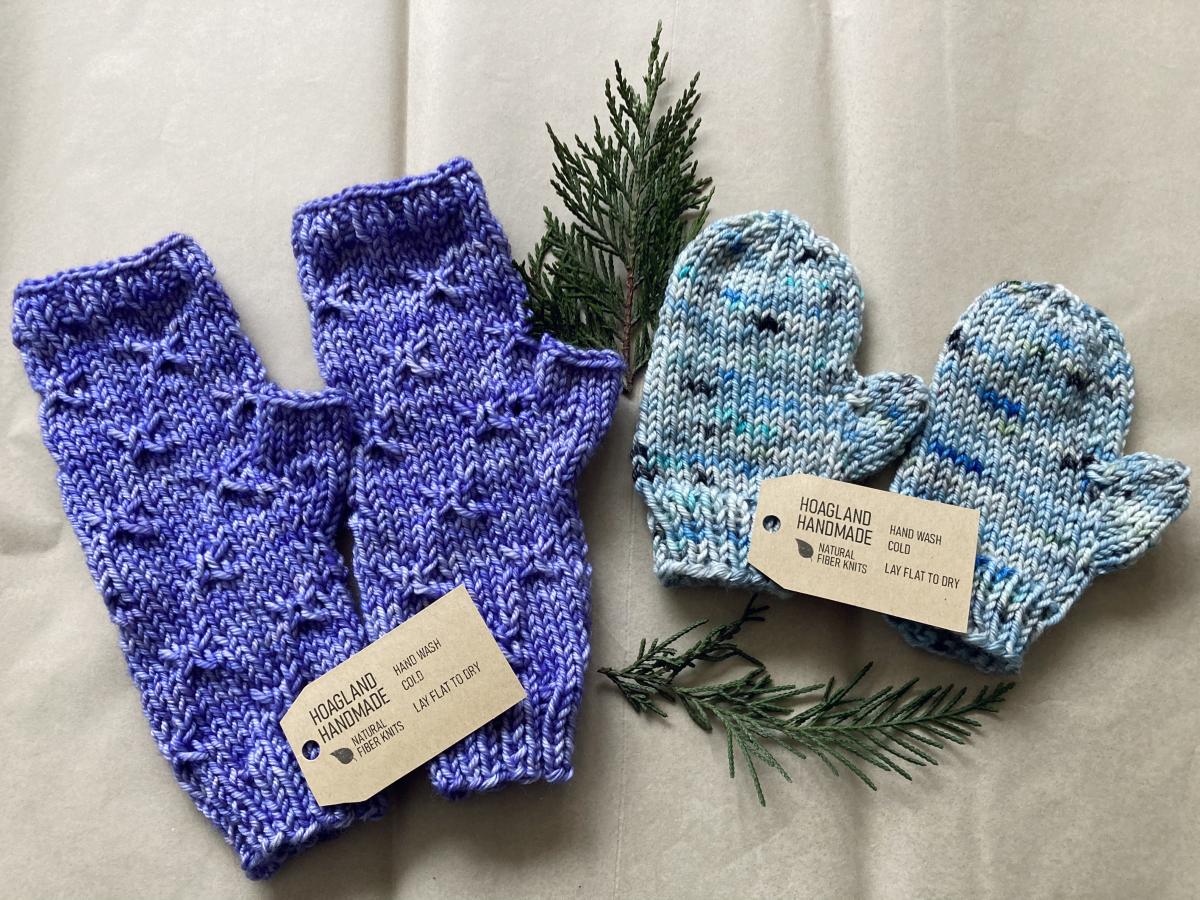 Image provided by Hoagland Handmade
Warm your head, hands, and heart with the natural fiber knits from Hoagland Handmade, a local company that uses fibers farmed in the greater DMV region to create an array of sustainable items. Winter must-haves include the popular oversized tassel shawl, fingerless mitts, adjustable ear warmer headbands and ponytail-friendly beanies, and a range of mittens for kids and adults. Bonus buy: the company donates to plant a tree for every item purchased through the National Forest Foundation.
Similarly, The Craft Gallery of Artisans United in Annandale offers many handmade items that will keep you warm in the winter, including hats, scarves, quilts, and ceramic mugs for tea, coffee or hot chocolate, plus items for decorating in the winter.
Perfect For: Bundling up while you delve into the varying significant historical experiences found in the Capital Region, from the monuments and memorials of Washington, DC to the inner workings of our first Founding Father, George Washington, at his stunning riverside estate.
Hot Chocolate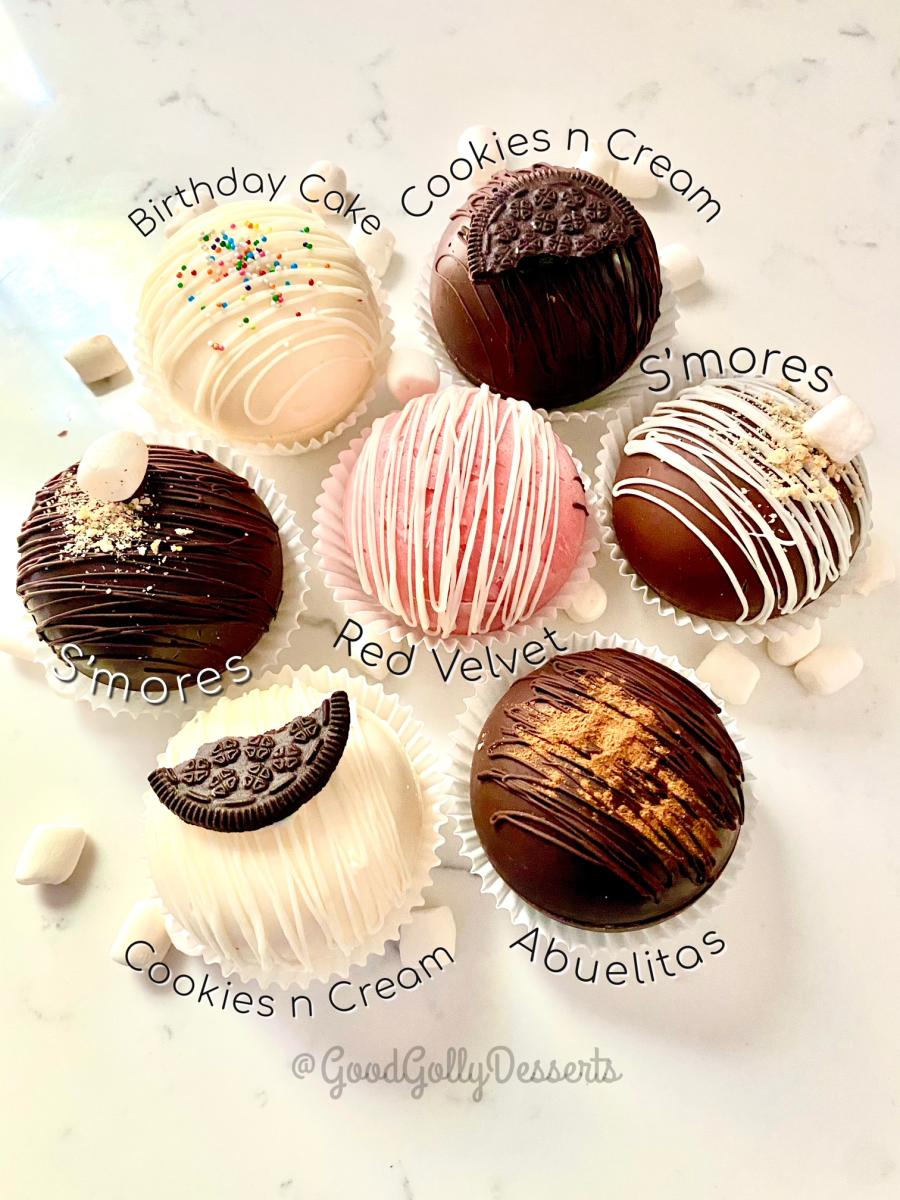 Image provided by Good Golly Desserts
Warm up this winter with a decadent cup of gourmet hot chocolate, handmade by Good Golly Desserts. Pour hot milk or water over the cocoa bomb and watch the magic happen. Each cocoa bomb is filled with your choice of hot chocolate and marshmallows. They also have vegan, dairy-free, and/or halal options available. Place orders here.
For even more hot chocolate bombs, chocolate-making kits, and other chocolate treats, don't forget to visit River-Sea Chocolate Factory or one of these great chocolatiers in the area.
Perfect For: Warming up after a day of sledding or ice skating in Fairfax County.
BBQ Sauce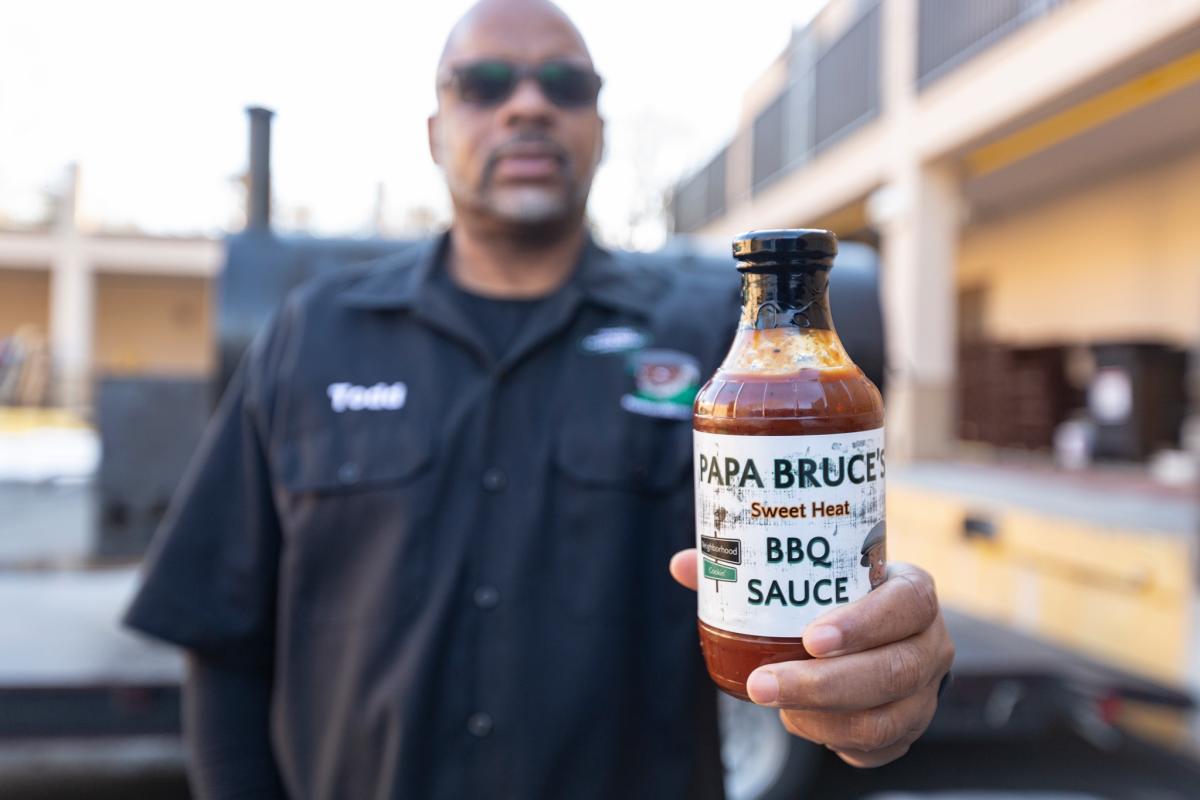 Image courtesy Neighborhood Cookin/Facebook
Add a little spice to your life – and meals – with Papa Bruce's Sweet Heat BBQ Sauce, made by Neighborhood Cookin. Inspired by his family's tendency to mix and match ingredients when cooking, owner Todd Harris created his unique blend of sauce by adding uncommon flavors like turmeric, molasses, and brown sugar. Pair it with chicken, pork, veggies, or even pasta for a delicious addition to your winter dinner.
Perfect For: Making your next campsite meal a flavorful feast. Rent a cozy cabin at one of these park sites and grill up some bbq perfection for a camping trip to remember.
Fashion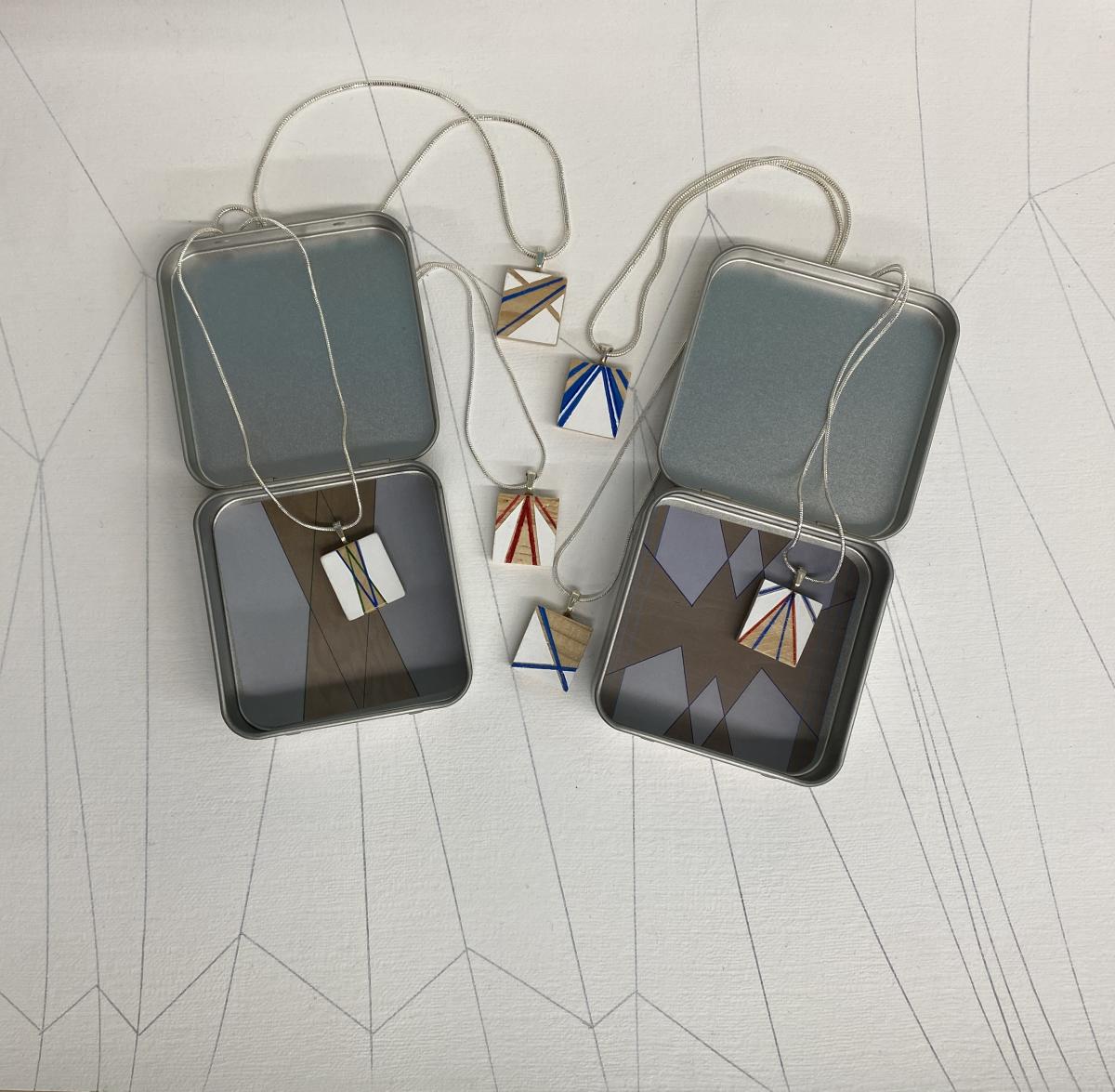 Image provided by Workhouse Arts Center (Monica Stroik jewelry)
Who says you can't be fashionable while you're bundled up? From the Icedyed hoodies in various sizes and designs by Cheryl VanderMolen Neway to the handspun knit berets, wool shawls and scarves by Joan Hutten and some stunning beaded necklaces and custom jewelry by Gretchen Klimoski and Monica Stroik, respectively, the Workhouse Arts Center is a one-stop-shop for unique finds this winter. Find gifts in Building W-16's main visitor center or visit with artists in their individual galleries.
Perfect For: Immediately donning your purchases for a tour around this outdoors/indoors campus – once a former prison, and now a thriving arts community. Stop in at the Lucy Burns Museum to learn the history of the site. And save the date for late 2023, when a Fairfax County brewery will open its second location there on campus.
Coffee

Image provided by Inner Loop Coffee Roasters
Freshly roasted coffee can keep you both warm and motivated this winter! Fairfax County has an incredible array of coffee shops and local roasters but why not try multiple blends at once with the new coffee flights available from Inner Loop Coffee Roasters, a family-owned specialty roaster based out of Falls Church. Pair beans from Costa Rica, Peru, Burundi, or El Salvador with one of their adorable Cityscape mugs. Order here.
Perfect For: An energetic start to a day filled with bringing kiddos to family-friendly sites like the National Air and Space Museum Steven F. Udvar-Hazy Center or Fun Land of Fairfax arcade & entertainment center.
On-the-Go Essentials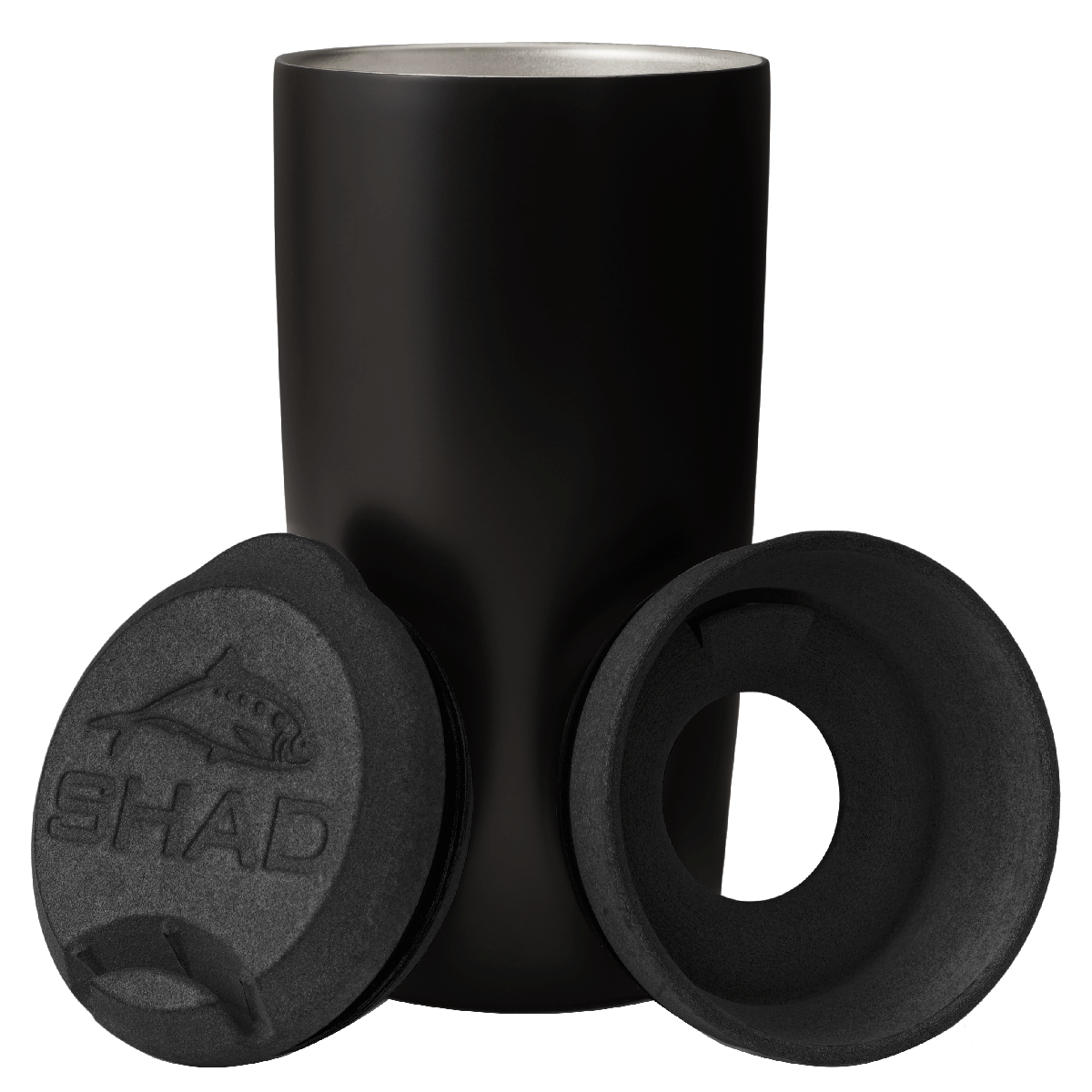 Image courtesy SHAD Travel Cups
To combat the chill of winter, hot beverages are non-negotiable. But let's be honest. Sometimes pouring your coffee into often-used travel cups can, well, alter the flavor and aroma of those freshly ground beans. Enter SHAD, a company that has created a reusable, fully insulated, aromatic coffee cup that won't compromise the smell or taste of your precious liquid gold. Two options are available – and all purchases help support global clean water through WaterAid.
Perfect For: Cutting the chill on your picturesque hike along the Potomac River. Start at Riverbend Park and take the 2.5-mile roundtrip trail into Great Falls Park for spectacular winter views. For more hiking options, check out these parks.
Outdoor Gear
Image courtesy Good Wolf Gear/Facebook
While not all of the products sold at Good Wolf Gear are MADE in Fairfax County, this small business in Herndon aims to be a go-to resource for local adventure seekers. The shop acts as a trading post of sorts; they buy and sell new and used outdoor gear, apparel, and accessories with a focus on backpacking, camping, and hiking. So if you need a new windbreaker, sleeping bag, cozy hiking boots, or camping supplies, swing by this neighborhood shop and save some dollars on some new-to-you outdoor gear.
Perfect For: Stocking up on essentials for your next kayaking adventure at one of the many waterfront parks, for a mountain biking trip on some of the East Coast's best terrain, or for winter stargazing at a potential future "dark sky park."
Candles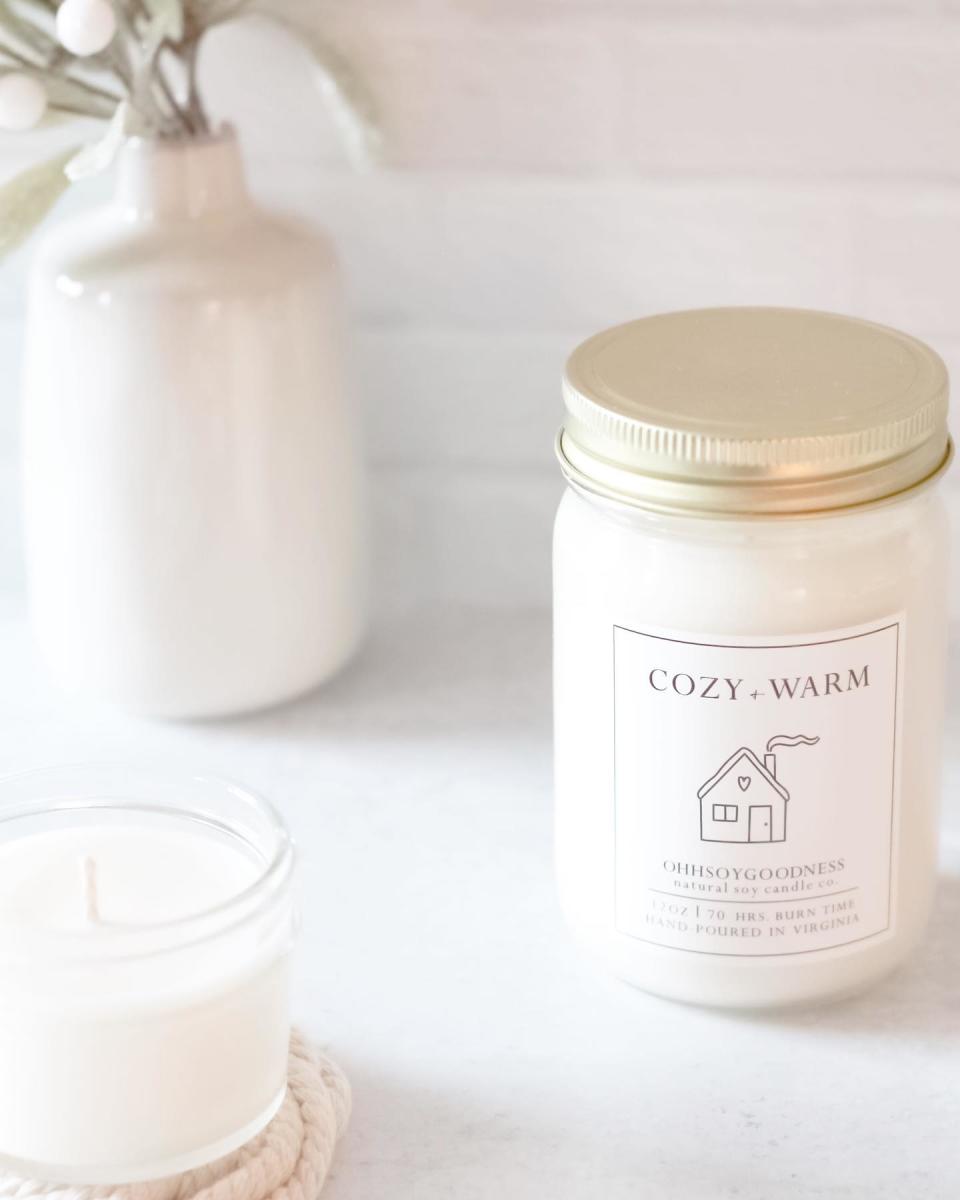 Image courtesy Ohh Soy Goodness/Facebook
Light up your winter nights with hand-poured soy candles from OhhSoyGoodness, a mom-owned shop that focuses on creating eco-friendly and natural products with a minimalist aesthetic. Signature scents include Coffee House, Capri, and Lemon Verbena. But you can also find joy in the Winter Collection, featuring Pomegranate Cider, Cranberry Marmalade, and Cozy + Warm. Order here.
Perfect For: Setting the mood for a cozy night at home as you share a bottle of Virginia wine from one of Fairfax County's own award-winning wineries.
Find more gift ideas here and even more winter inspiration here. Let us know what your favorite winter picks are in the comments below or on social media using #FXVA and @VisitFairfax.