There are plenty of reasons to be excited for May. The warmth of the sun, an abundance of blooming flowers, and of course, the kickoff to outdoor events and fun in Fairfax County. It's been a long time coming, but it's finally here! Festival season, holiday celebrations, one-of-a-kind experiences, and more are on the agenda this May in #FXVA. Add these to your calendar! 
 
Revolutionary War Weekend
May 6-7, 2023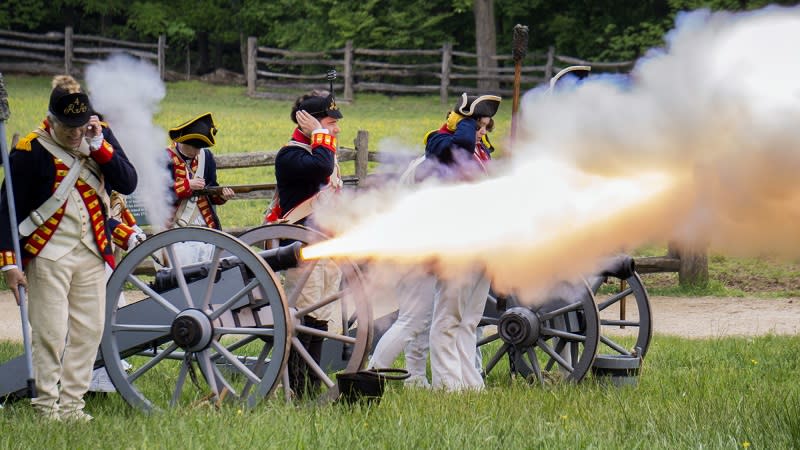 Image courtesy Mount Vernon
Every year, George Washington's Mount Vernon remembers the battle for American independence during Revolutionary War Weekend. Witness Mount Vernon's serene 12-acre field as it transforms into a battleground where hundreds of Continentals, Redcoats, and Hessians conduct military drills, perform cavalry demonstrations and engage in 18th-century battle reenactments. You can meet soldiers, discuss military techniques, and even encounter General Washington himself.
National Travel & Tourism Week
Sunday, May 7 – Saturday, May 13, 2023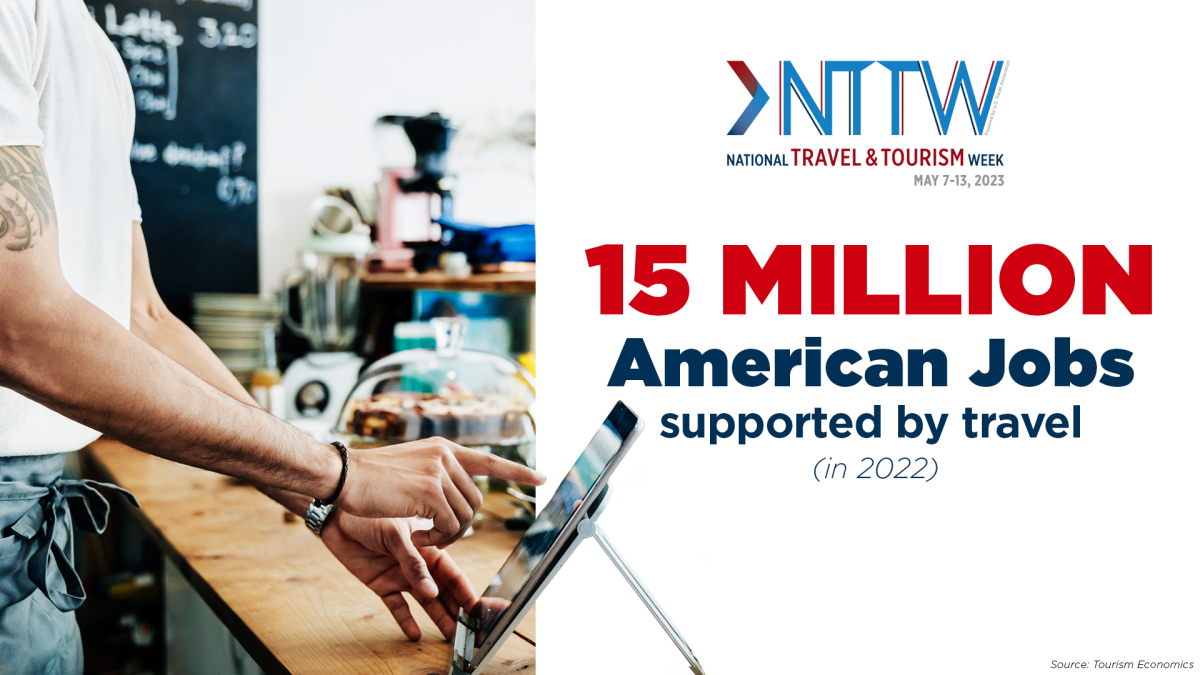 Image courtesy U.S. Travel Association
The first full week of May is annually recognized as National Travel & Tourism Week, a celebration of the U.S. travel and tourism community. This year, we're moving forward by spotlighting travel's essential role in stimulating economic growth, cultivating diverse communities, creating fresh job opportunities, inspiring new businesses and uniting millions of Americans in a fundamental connection—travel. Click here to learn about National Travel & Tourism Week in Fairfax County.
Cinco de Mayo
Friday, May 5, 2023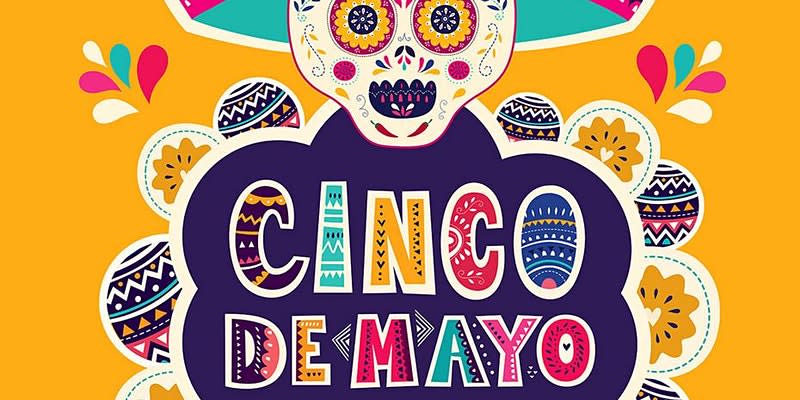 Photo courtesy of Inca Social
While it's a common misconception that Cinco de Mayo is Mexico's Independence Day, it's actually a celebration of its victory during the Battle of Puebla against the French Empire in 1862. The actual Mexican Independence Day is in September, but Cinco de Mayo is still celebrated in America as a way to honor Mexican heritage. Join Inca Social for their Cinco de Mayo Celebration on May 5 from 12-9PM. Attendees can enjoy $8 1800 Inca Margaritas all day and $8 Coconut Tequila shots. 
For a family-friendly celebration, bookmark May 5 for Mosaic District's Cinco de Mayo Festival, a fun block party celebration presented by Urbano Mexican Fare.
For more delicious ways to celebrate, check out these great places to get a margarita! 
Mason Neck Eagle Festival
Saturday, May 13, 2023

Did you know that Fairfax County is located along the "Atlantic Flyway?" It's the East Coast's version of a superhighway for migrating birds! Millions of hawks, songbirds, and other various species of waterfowl can be seen traveling through the area each spring. Mason Neck State Park is one of the best places to spot America's symbol, the bald eagle, in action. The 25th annual Eagle Festival returns for a day of shows featuring live mammals, reptiles and raptors, live music, food and more.
Vietnam War Commemoration 
May 11-13, 2023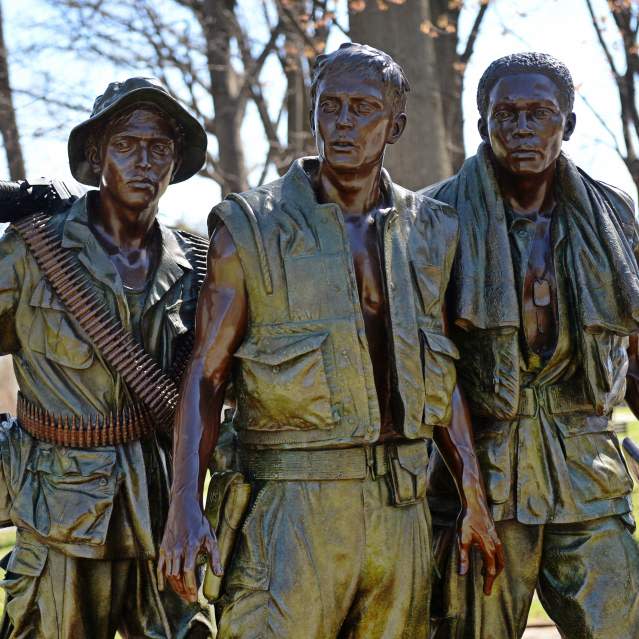 The Vietnam War Commemoration is a national effort in the United States to honor and recognize the service and sacrifice of the men and women who served in the military during the Vietnam War. The Commemoration was authorized by Congress in 2008 and began in 2012 with the goal of thanking and honoring Vietnam veterans and their families for their service and sacrifice.
This year marks the 50th anniversary of the end of the Vietnam War, and the National Capital Region is hosting several commemorative events between May 11-13, 2023. Click here for the full guide to attending the events and finding hotel deals while making Fairfax County your home base.
Mother's Day Celebrations
Sunday, May 14, 2023
Brunches, tea time, cake decorating, and more. Mom deserves all the appreciation this Mother's Day, and there are plenty of ways to make her feel special this month. Click here to find Mother's Day events in Fairfax County, and stay tuned as more are added to the calendar! 
Hot Tip: Keep an eye on our Insider Blog for a guide to locally-made Mother's and Father's Day gifts by the Made in Fairfax network! 
Bike to Work Day
Friday, May 19, 2023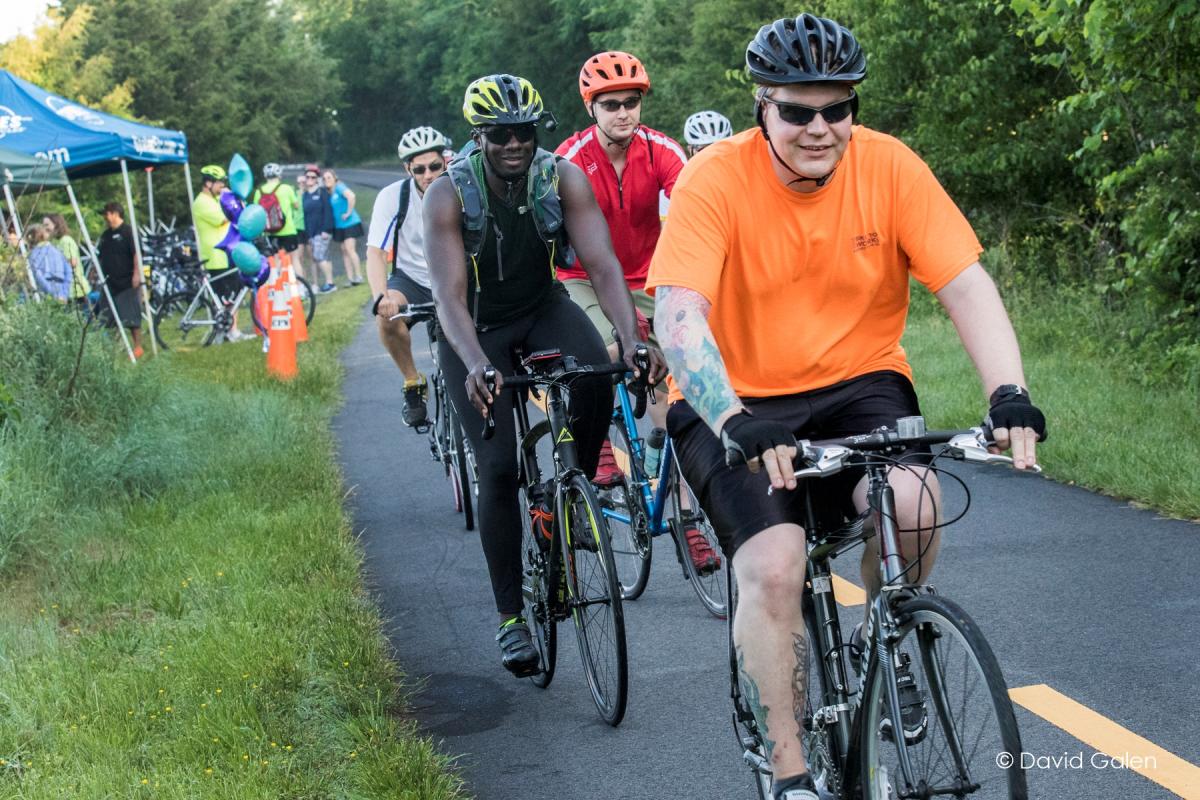 Image credit David Galen for Bike to Work DC
It's hard not to notice how active Northern Virginia residents are - and it's no wonder with all the amazing trails to explore in the area. As a testament to an appreciation of health, well-maintained biking trails and shared roadways, the Washington Area coordinates a Bike to Work Day with nearly 100 pit stops all over the area, including Fairfax County. The first 15,000 to register can pick up a free tee shirt at one of the pit stops! So buckle up that helmet, pump up your tires, and hit the road!
 
Summer Festivals are Back
Ongoing


Image courtesy ViVa! Vienna!
Nothing screams warm weather like the return of festival season in Fairfax County! Our most beloved annual May events are officially making a comeback. From fine arts to barbecue, keep tabs on the growing list of summer festivals this May and beyond with our detailed festival season guide.
In the meantime, here are three upcoming May festivals to whet your appetite for the season:
 
McLean Day
Rides Only Preview Day: May 19
Festival Day: May 20
McLean Day is festival season's perfect first taste of rides, exhibitor booths, entertainment stages, and everything else you'd expect a community festival to be. Friday, May 19, a day before McLean Day, you're invited to "Preview Day" - a rides-only event where you can get a taste of what to expect on Saturday.
 
Tephra ICA Fine Arts Festival
May 20 - 21
Lovers of fine arts will rejoice to hear that Tephra Institute of Contemporary Art is bringing back its annual festival to Fairfax County this May. The Tephra ICA Fine Arts Festival brings more than 200 artists, one-on-one experiences, performances, and special events to Reston Town Center. 
 
ViVa! Vienna!
May 27-29
ViVa! Vienna! is back during Memorial Day Weekend as a family and community-oriented celebration of the greater Vienna community spirit. Enjoy thrilling amusement rides, food, crafts, vendors, and entertainment for all ages. Vendors include handcraft artisans, retail vendors, professionals, and community and non-profit organizations.
Memorial Day Weekend
Friday, May 26 – Monday, May 29, 2023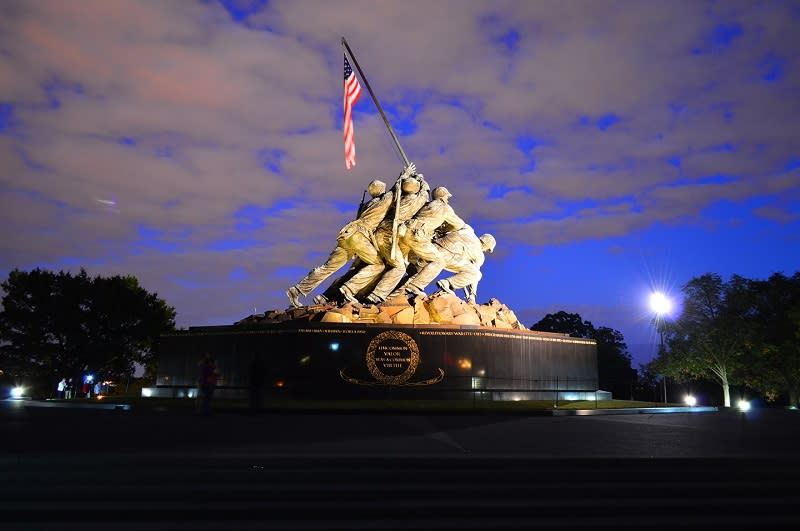 Can you think of a better place than the Washington, DC area to honor the nation's brave men and women who gave their lives to protect ours? The National Capital Region boasts some of the most unique monuments and memorials in remembrance of our fallen. Spend Memorial Day weekend with a humble and adventurous heart in Fairfax County.
Also returning Memorial Day weekend is the 23rd Annual Ride of the Patriots to "Rolling To Remember." For more on Rolling to Remember, visit here.
Wolf Trap Summer Season Kick Off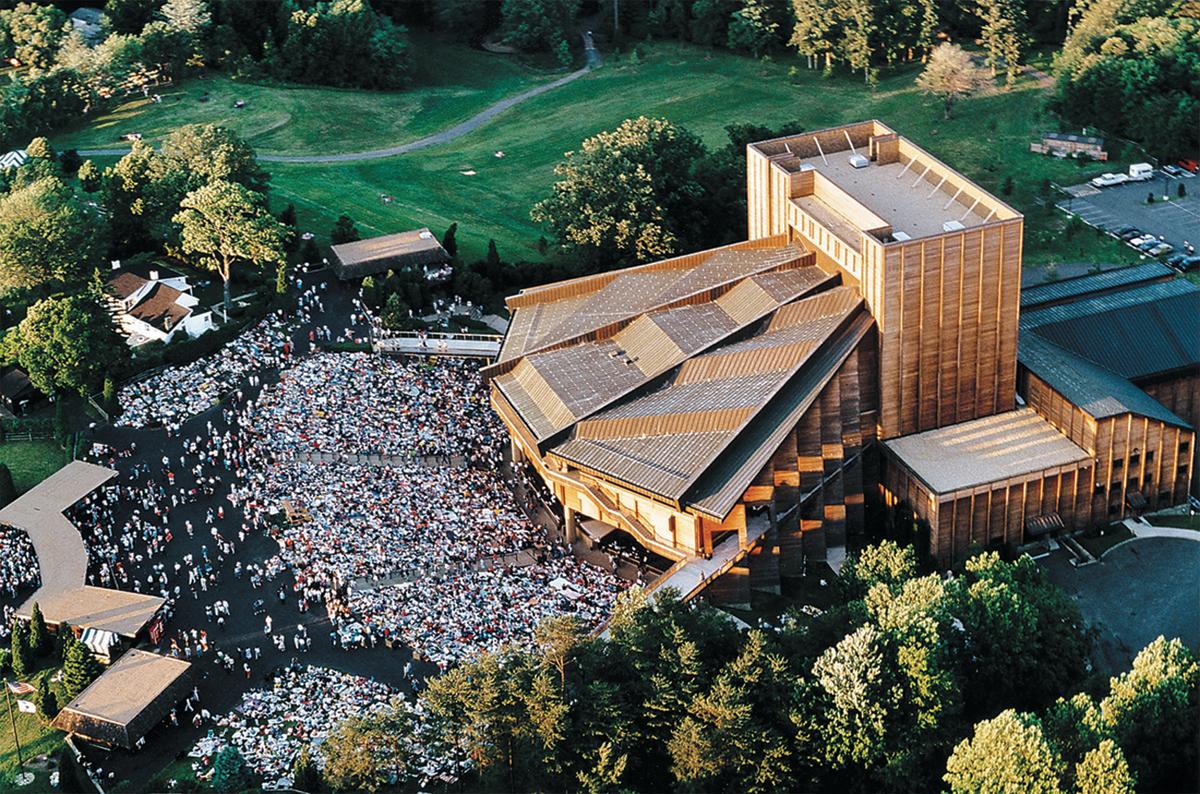 Shake off the winter chill and bask in the warm glow of summer excitement! Wolf Trap's Summer 2023 lineup kicks off this month at the Filene Center, and it's brimming with once-in-a-lifetime experiences. Get ready for an unforgettable season of superstar performances from the likes of John Legend, Sting, Robert Plant & Alison Krauss, and Charlie Puth. That's not all – Wolf Trap is also hosting a massive two-day, three-stage music festival called the Out & About Festival, headlined by the incomparable Brandi Carlile, just in time for Pride Month. With Broadway, opera, family-friendly shows, and more, summer has never sounded better. Here's the full guide to Wolf Trap's summer lineup. 
Even More Special Events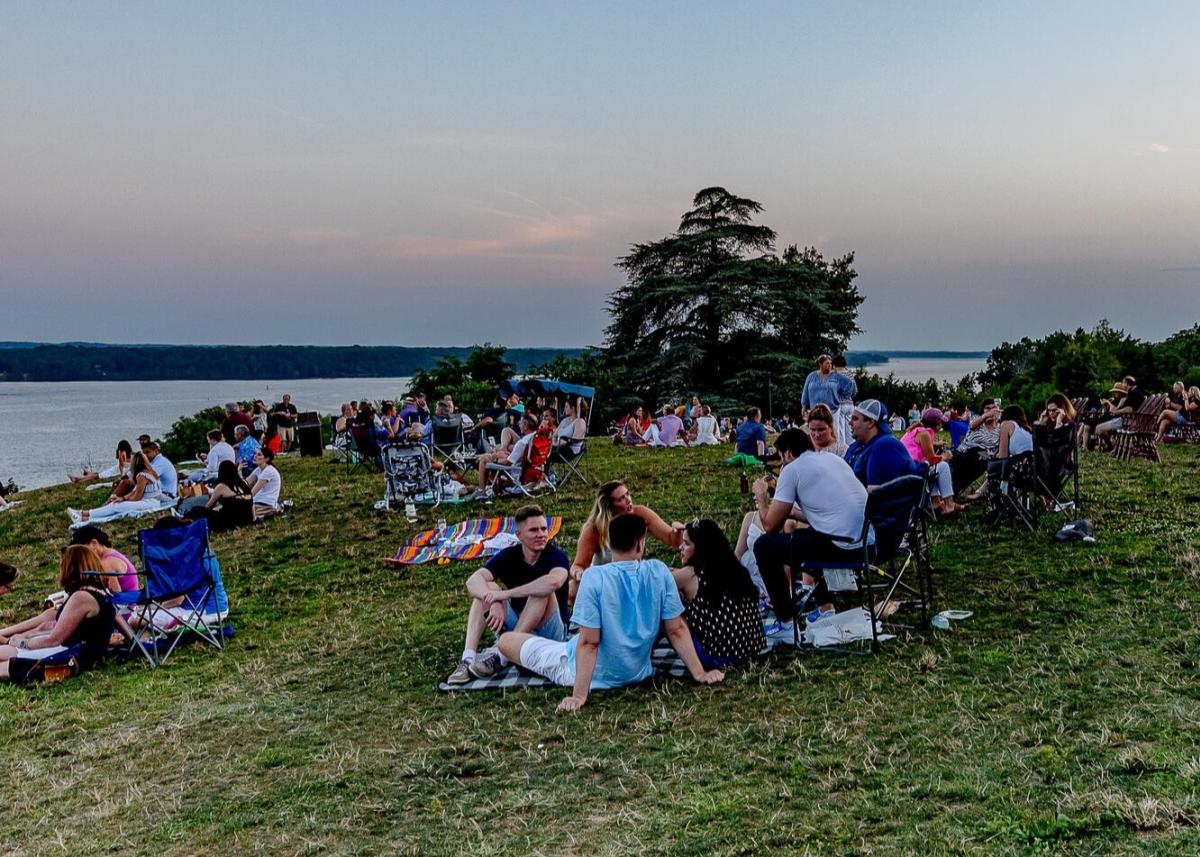 Photo courtesy George Washington's Mount Vernon, taken by John A. McCreary
With so many special events happening throughout the region, there's no shortage of fun and adventure to be had. From food and wine fests to immersive experiences, mark down these unique and awesome events happening this May. 
 
Spring Wine Festival & Sunset Tour 
Mount Vernon
May 19-21
PerchFest
The Perch Tysons
May 19-20

BrewWorks
Workhouse Arts Center
May 20

DMV Chocolate & Coffee Spring Pop-Up
Dulles Expo Center
May 20-21
The Jurassic Encounter
Bull Run Special Events Center
May 4-14
Candytopia: Last Chance!
Tysons Corner Center
Through May 31
If these events and activities aren't enough for you, be sure to keep up with our main Events Calendar for an assortment of fun happening all month long. Share what fun you end up having in Fairfax County on social media using #FXVA and @VisitFairfax. Did we miss anything above?  Tell us in the comments below.