There are plenty of reasons to be excited for May. The warmth of the sun, an abundance of blooming flowers, and of course, the kickoff to outdoor events and fun in Fairfax County. It's been a long time coming, but it's finally here! Festival season, holiday celebrations, one-of-a-kind experiences, and more are on the agenda this May in #FXVA. Add these to your calendar! 
Revolutionary War Weekend
Saturday, May 1 & Sunday, May 2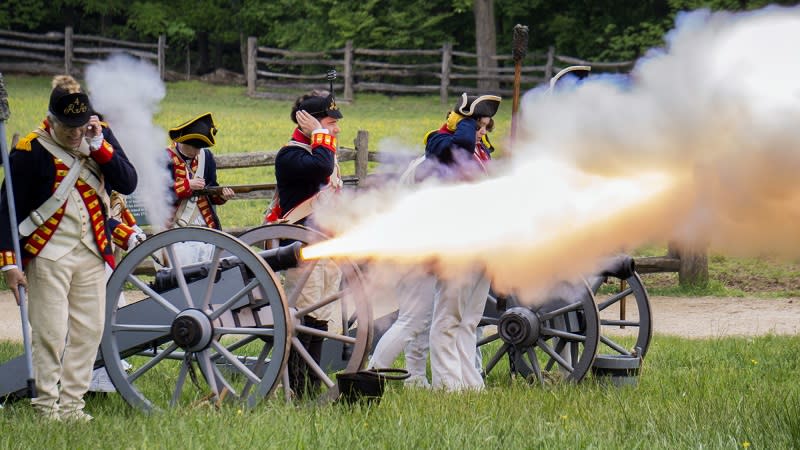 Image courtesy Mount Vernon
Every year, George Washington's Mount Vernon remembers the battle for American independence during Revolutionary War Weekend. Witness Mount Vernon's serene 12-acre field as it transforms into a battleground where hundreds of Continentals, Redcoats, and Hessians conduct military drills, perform cavalry demonstrations and engage in 18th-century battle reenactments. You can meet soldiers, discuss military techniques, and even encounter General Washington himself.
National Travel & Tourism Week
Sunday, May 2 – Saturday, May 8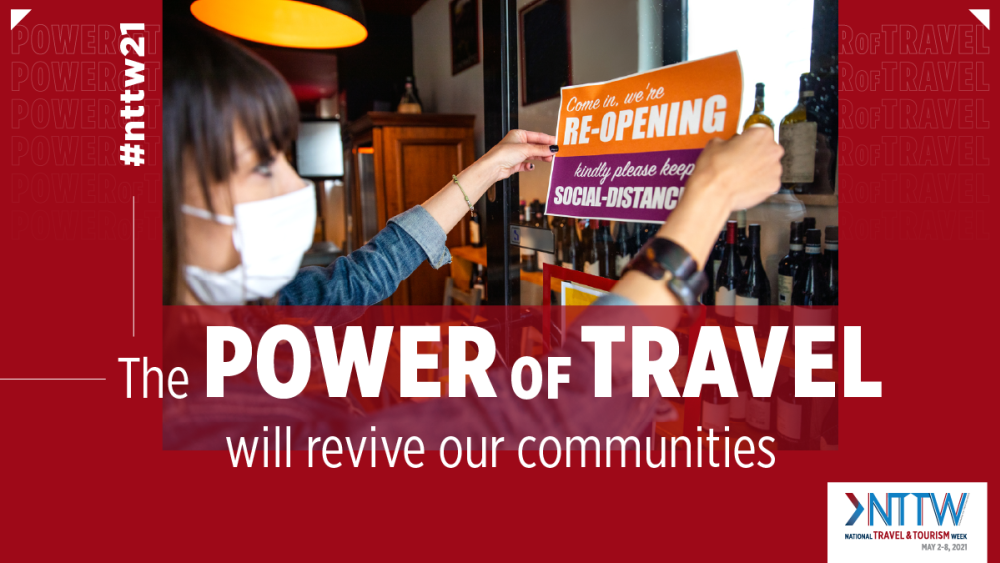 Image courtesy U.S. Travel Association
The first full week of May is annually recognized as National Travel & Tourism Week, a celebration of the U.S. travel and tourism community. These past two years have been an unprecedented time for the industry, so it's only appropriate that this year's theme would be "The Power of Travel." Now more than ever before, we recognize the industry's resilience and important role in bringing back our vibrant communities, restoring the U.S. economy, rebuilding our workforce, and reconnecting America. With tourism supporting over 31,700 local jobs in Fairfax County, our industry needs continued and sustained relief to ensure our businesses can stay open and our workers employed. Click here to learn about National Travel & Tourism Week in Fairfax County.
Cinco de Mayo
Wednesday, May 5
While it's a common misconception that Cinco de Mayo is Mexico's Independence Day, it's actually a celebration of their victory during the Battle of Puebla against the French Empire in 1862. The actual Mexican Independence day is in September, but Cinco de Mayo is still celebrated in America as a way to honor Mexican heritage. Join Urbano in Mosaic for their Cinco de Mayo Festival on May 5 from 12-9PM. There will be food and drink tickets sold, a deejay, and a live band. Guests must be 21 or older to enter the block party. Stay tuned for more info on how to celebrate Cinco de Mayo in Fairfax County.
Mothers Day Celebrations
Sunday, May 9
Brunches, tea time, cake decorating, and more. Mom deserves all the appreciation this Mother's Day, and there are plenty of ways to make her feel special this month. Click here to find Mother's Day events in Fairfax County.
Bike to Work Day
Friday, May 21
Image courtesy Commuter Connections and the Washington Area Bicyclist Association 
It's hard to not notice how active our residents are - and it's no wonder with all the amazing trails we have! As a testament to our appreciation of health, well-maintained biking trails and shared roadways, the Washington Area coordinates a Bike to Work Day with pit stops all over the area, including Fairfax County. The first 15,000 to register can pick up a free tee-shirt at one of the pit stops! So buckle up that helmet, pump up your tires, and hit the road!
 
Dinosaur Encounters
Friday, May 14 –  Monday, May 31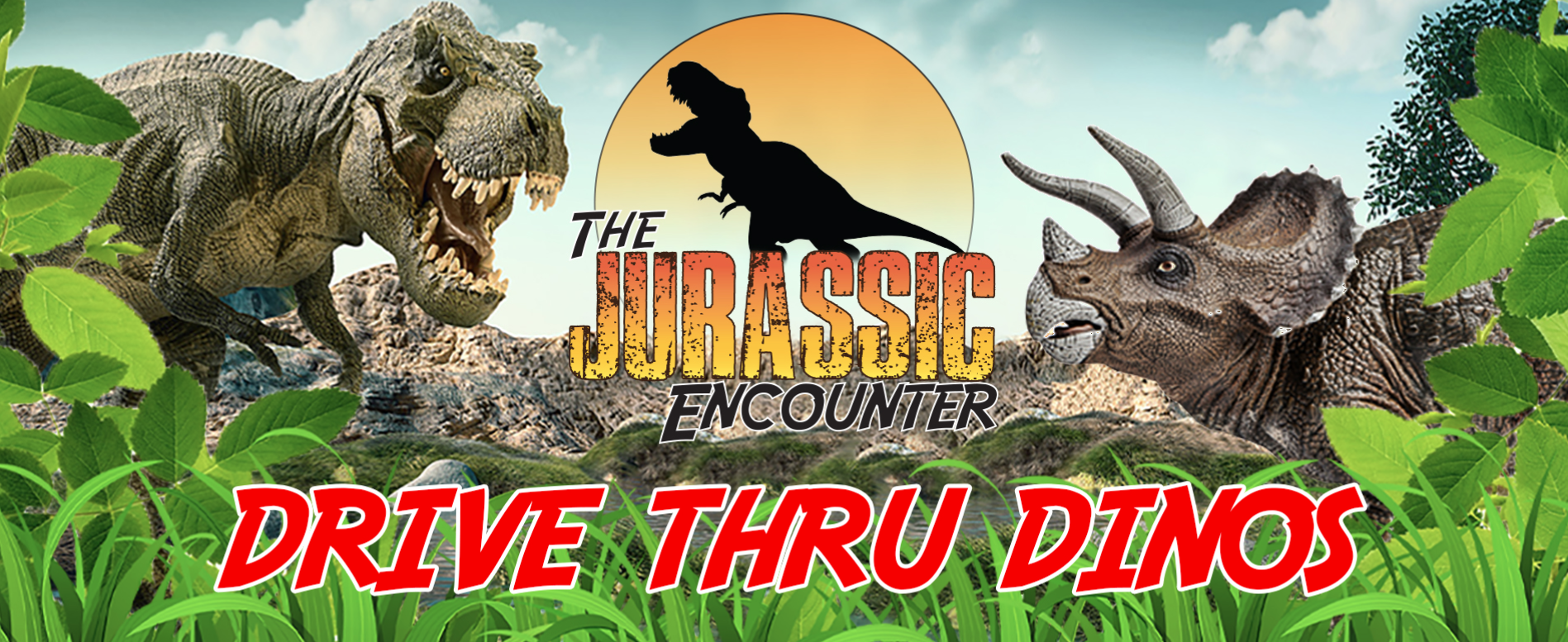 Get ready for prehistoric fun! Over 75+ life-sized dinosaurs are coming to Bull Run Regional Park for a drive-thru experience unlike any other. The Jurassic Encounter is a chance to get up-close and personal with T-Rex, Triceratops, and dozens of other species from the comfort of your own car. 
Festivals are Back
Kicking off Friday, May 15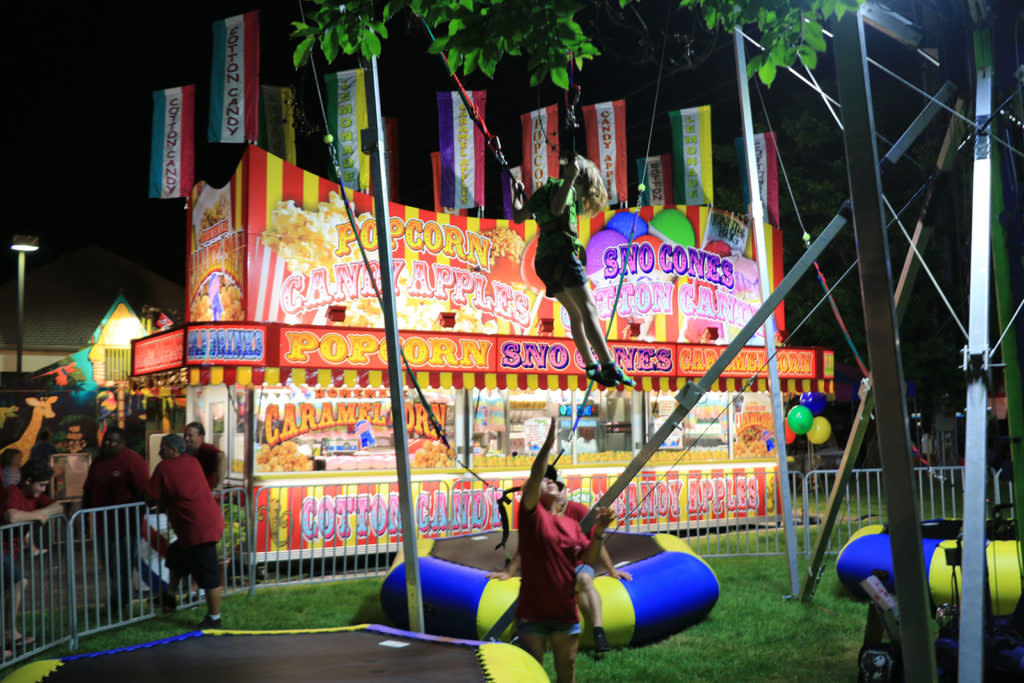 Photo courtesy ViVa Vienna Gallery
Nothing screams warm weather like the return of festival season in Fairfax County! Our most beloved annual May events are making a comeback while abiding by safety protocols and social distancing to keep the community safe. Check out these two festivals to be inspired and entertained this month in a fun and family-friendly way. For a growing list of summer festivals, keep tabs here.
McLean Day
May 15, 2021
McLean's favorite annual event is celebrating our hometown in a different way this year! McLean Day has been adapted to a drive-thru format so you can enjoy the fun from the comfort of your vehicle. Be amazed and entertained by jugglers, magicians, stilt walkers, costumed characters, aerialists, and more - of course, while munching on all the cotton candy you can eat! 
ViVa Vienna!
May 29-31, 2021
ViVa Vienna is back during Memorial Day Weekend as a family and community-oriented celebration of the greater Vienna community spirit. Enjoy thrilling amusement rides, food, crafts, vendors, and entertainment for all ages. Vendors include handcraft artisans, retail vendors, professionals, political parties and candidates, and community and non-profit organizations.
Memorial Day Weekend
Friday, May 29 – Monday, May 31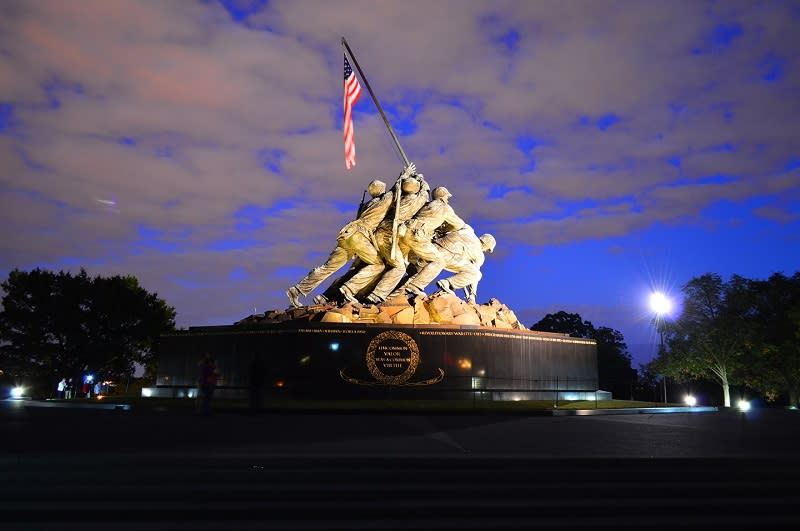 Can you think of a better place to honor our nation's brave men and women who gave their lives to protect ours? The National Capital Region boasts some of the most unique monuments and memorials in remembrance of our fallen. Spend Memorial Day weekend with a humble and adventurous heart in Fairfax County.
Ellen Reid SOUNDWALK
Now through Labor Day
Ellen Reid SOUNDWALK at Wolf Trap is a GPS-enabled work of public art that uses music to illuminate the natural environment. This one-of-a-kind musical experience by Pulitzer Prize-winning composer Ellen Reid sets visitors off on a tailor-made walking tour through the natural setting of America's only National Park dedicated to the Performing Arts, Wolf Trap, using an app and a set of headphones. Created to encourage calm reflection and introspection, this is a perfect, socially distanced way to spend a beautiful day while blending music, art, nature, and technology.
Cicada Bingo
May/June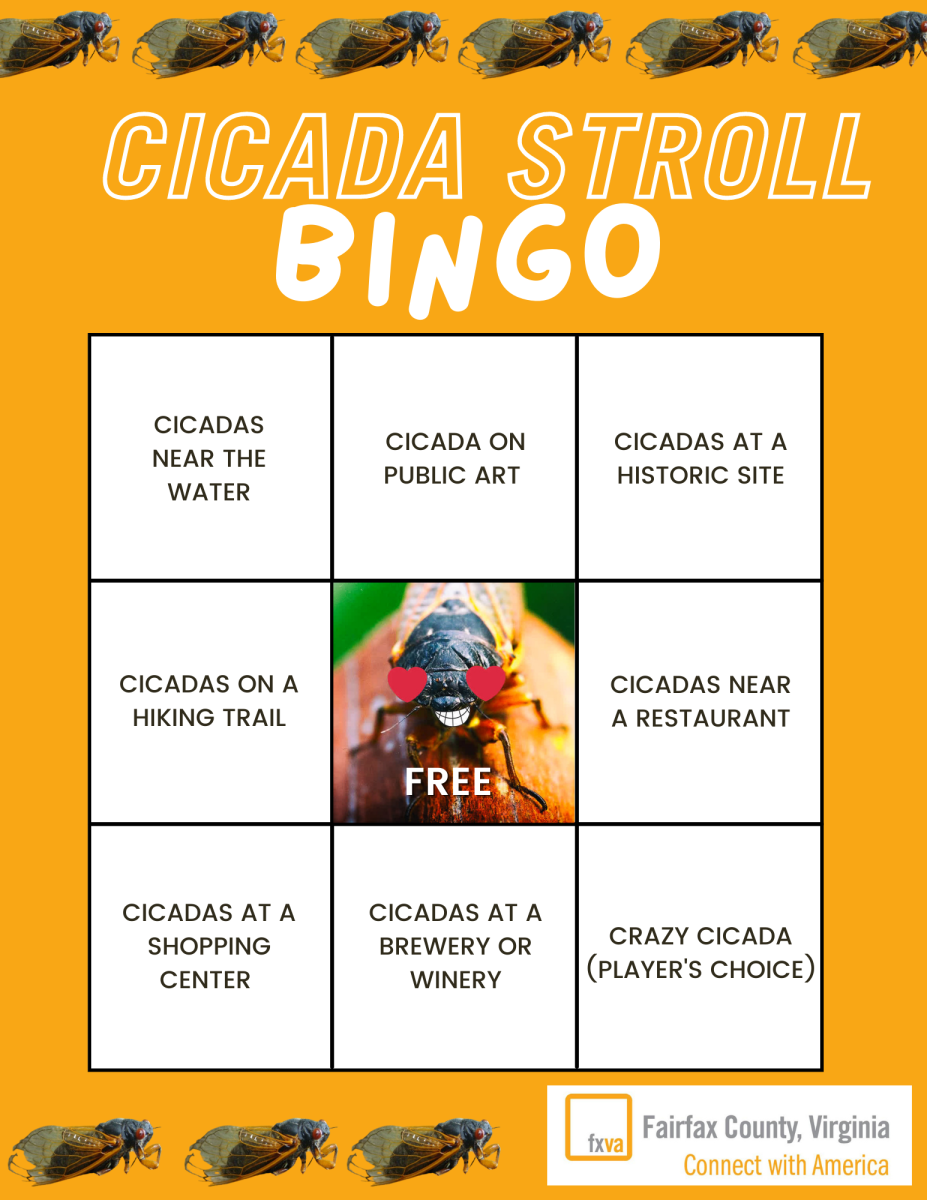 Millions of Brood X cicadas have been waiting for 17 years to descend on the Northern Virginia region, and their time is finally here. Like a phoenix from the ashes, they will emerge this spring from the ground to sing their "songs," molt, mate, and die. All within a few weeks. You're invited to visit us during this amazing time to witness and document this natural wonder in some of our most iconic settings. In fact, we're hosting a Cicada Stroll to make it more interesting. Just take a photo at two locations on our bingo card, and be entered to win a 2021 Cicada Care package filled with fun items including a custom cicada facemask and other goodies. Click here to get in on the fun!

If these events and activities aren't enough for you, be sure to keep up with our main Events Calendar for an assortment of fun happening all month long. Share what fun you end up having in Fairfax County on social media using #FXVA and @VisitFairfax. Did we miss anything above?  Tell us in the comments below.