Updated for 2023
Goodbye January, and hello February! We're officially into the second month of the year, and with it comes a new wave of must-see attractions and events in Fairfax County. Between Black History Month, Valentine's Day, AND the Super Bowl, plus more, there's plenty of excitement in the area. The temperature may be dropping, but your level of fun doesn't have to!
Here is our February round-up of things to do in Fairfax County:

Black History Month
February 1 - 28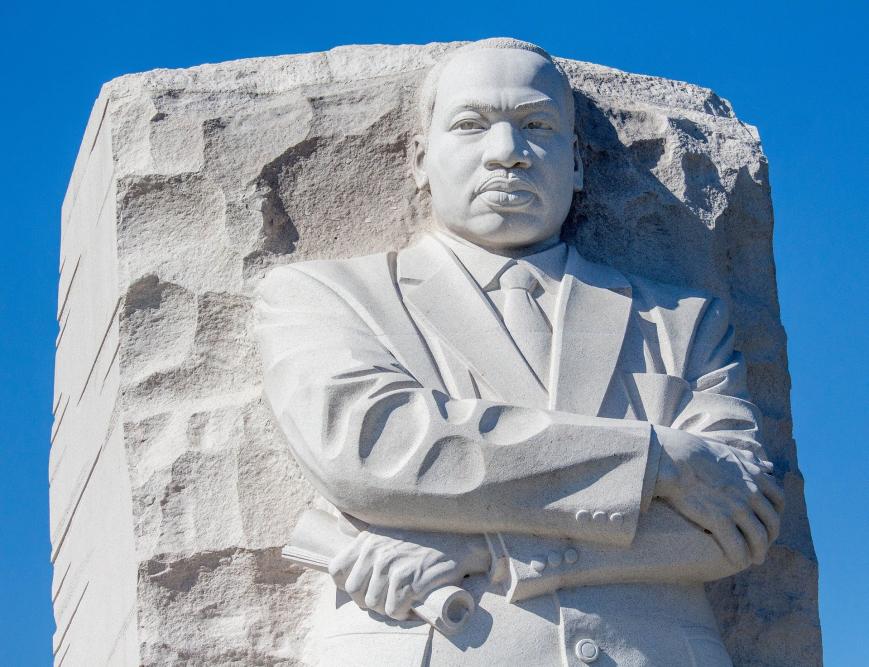 February marks the annual tradition of recognizing the achievements, sacrifices, and significant contributions of African American men and women in America. Since 1976, every United States president has formally recognized February as Black History Month. Here are some places that should be on your list to delve into the wealth of knowledge and culture that is ingrained in the foundation of this region. Additionally, be sure to check out these exclusive stories about Black History sites in Fairfax County:

Celebrate LOVE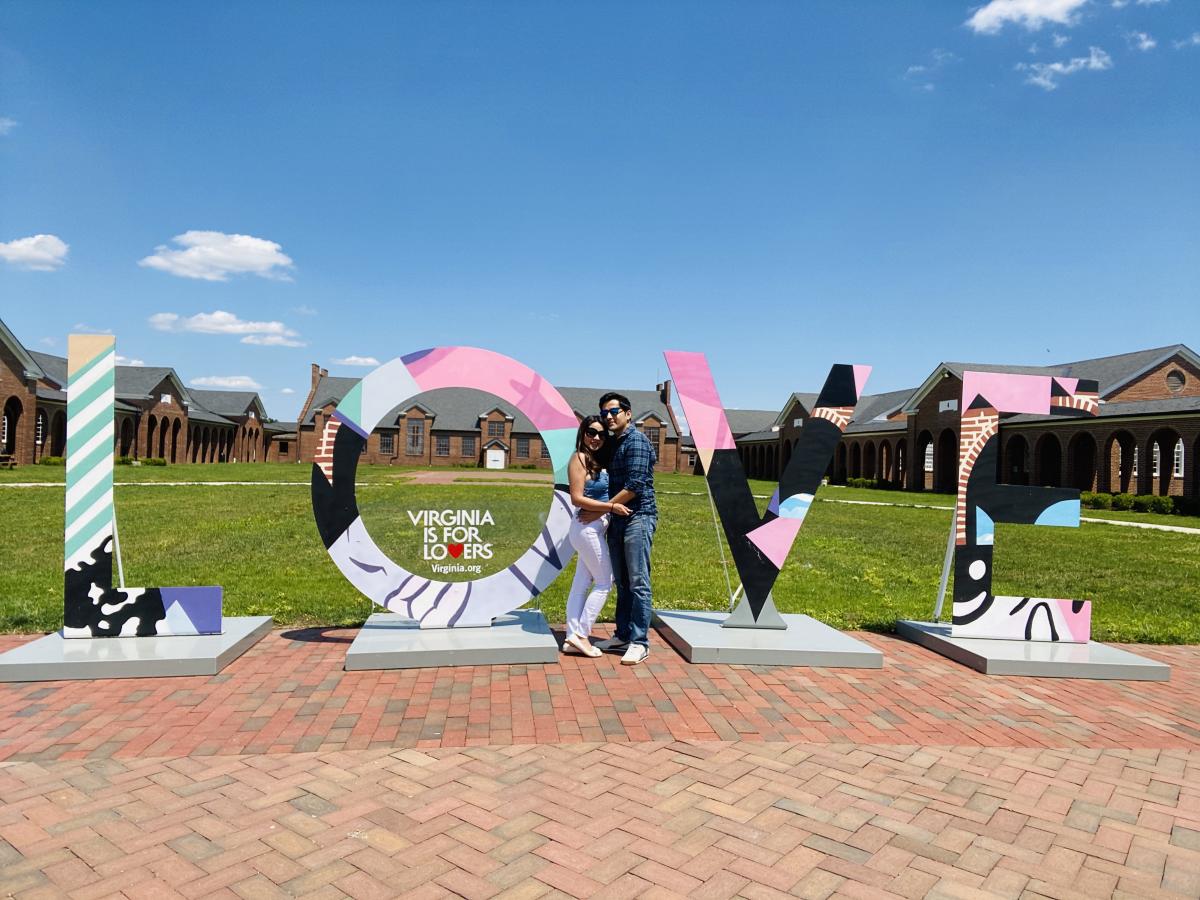 Photo courtesy Fabiola Zeballos
It's no secret that February brings a celebration of love and romance. Whether you're spending Valentine's Day with a significant other, family, or friends, there are a variety of ways to celebrate love this month. From a Sweetheart Show and Dance to learning how to decorate your own cake, check out our constantly updated list of V-Day events that are sure to make that special someone swoon. Or, plan the ultimate date night at home for a more intimate experience. Need gift ideas? Check out some of these Winter Must-Haves from area makers that may just make the perfect surprise for your special someone. 
If you want to plan a romantic getaway to Fairfax County, here's your comprehensive guide to a memorable trip away.
Hot tip: If you love spotting the best photo ops, you'll want to snap a pic with our bedazzled LOVEwork sign at the Workhouse Arts Center (or find others in NoVa on this 2-day itinerary following the LOVE!) You can even make it into a challenge by hitting all of Fairfax County's most Instagrammable spots! For more unusual photo ops, check out these rather interesting Selfie Spots. 
Fairfax City Chocolate Lovers Festival
February 3 - 5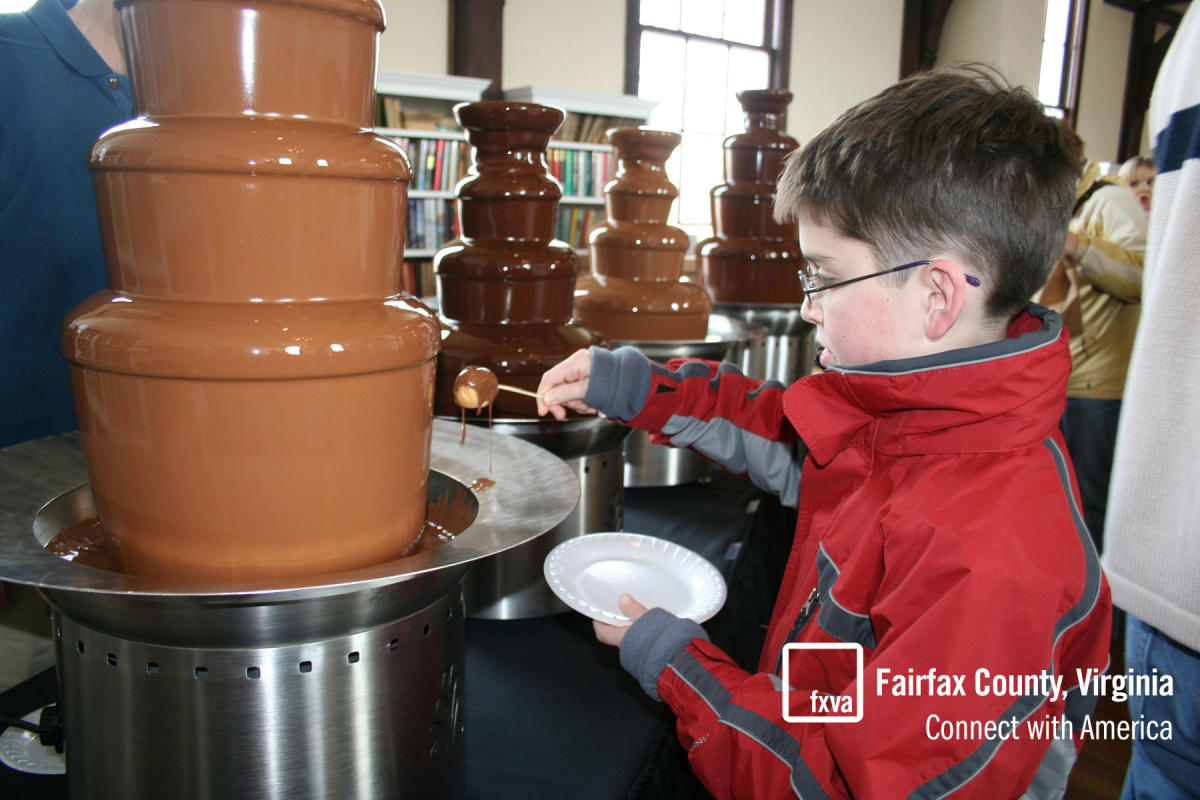 Chocolate lovers, mark your calendars because the sweetest event of the year is BACK! The annual Chocolate Lovers Festival returns the first weekend of February for the first time since the pandemic. Enjoy three days of chocolatey indulgence, featuring local chocolatiers, vendors, chefs, and more. 
Ice-Travaganza at Reston Town Center
February 4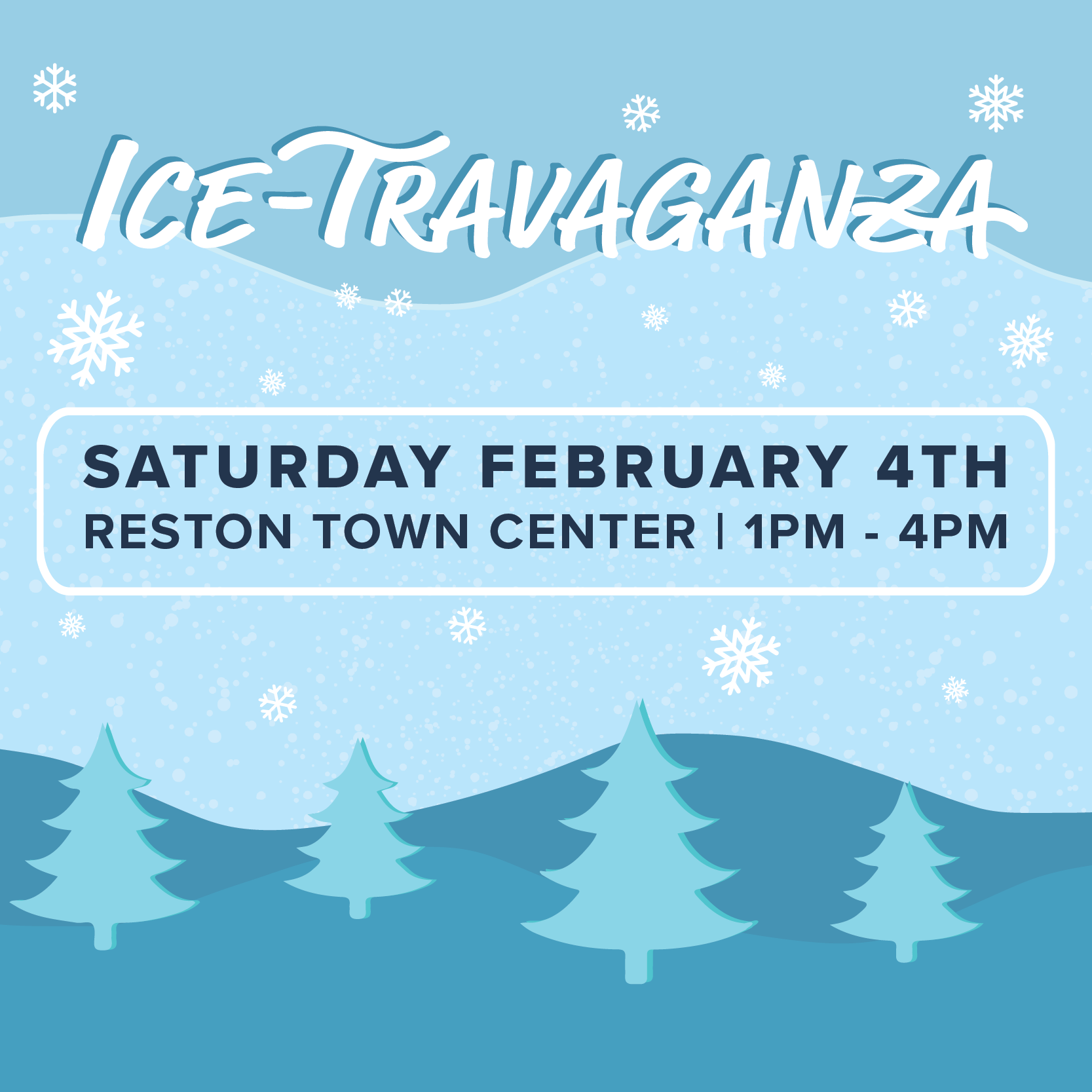 New this year in the February line-up of fun is the Ice-Travaganza at Reston Town Center! Marvel at the beautiful ice sculptures created by professional ice carvers, watch ice skating performances and enjoy hot chocolate and s'mores. There will also be a live DJ and photo booth to add to the festive atmosphere.
 
Eat Ice Cream for Breakfast Day
February 4
Did you hear the scoop? It seems like there's a dedicated day for everything nowadays, and National Ice Cream for Breakfast Day is no exception! Surprise the family with an unconventional breakfast on Saturday the 4th, and head to one of Fairfax County's many delicious ice cream shops. 
Watch the Big Game
February 12
The Big Game kicks off on February 12, pitting two champion football teams against one another to win the world title. Whether you're watching for the game or for the hilarious commercials, one thing's for certain: cold beer, chicken wings, and a good view of the TV are an absolute MUST. Check out Fairfax County's best sports bars for super-sized televisions and not a bad seat in the house. If you're watching the game at home, these award-winning restaurants offer delicious takeout to make your game day experience both fun and tasty! For locally-made craft beer to match, we have a dozen craft breweries to pick up from.
Last Chance: DMV Winter Lantern Festival
Through February 12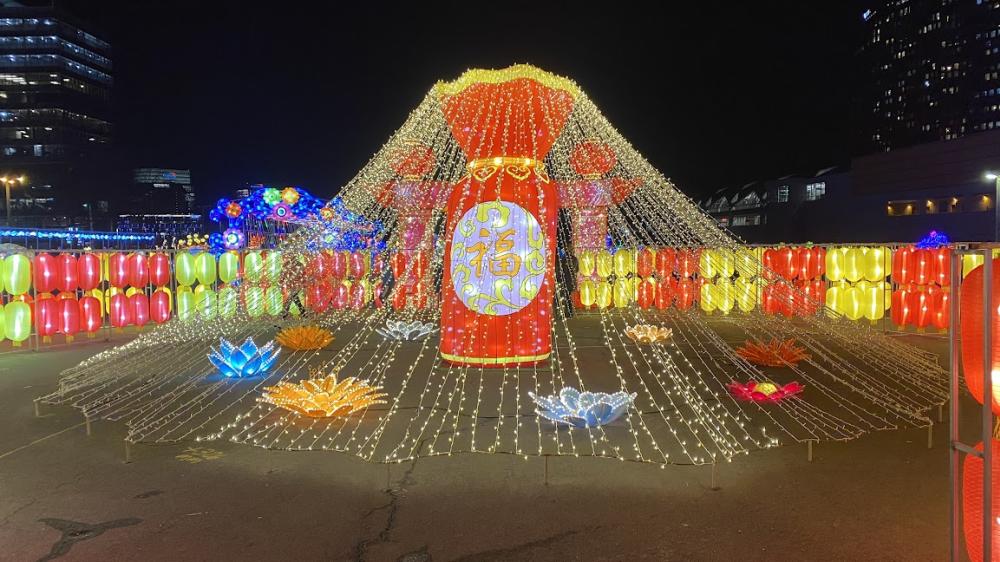 If you haven't experienced the magic of the DMV Winter Lantern Festival yet, now's the time! Through February 12, over 1,000 handmade Chinese Lanterns illuminate Lerner Town Square at Tysons II into a dazzling world of light. Wander through a wonderland illustrating Chinese myths and legends, a world of ice, and interactive light swings, see-saws, and tunnels. Be prepared to indulge your friends, family, and yourself in photo opportunities!
National Drink Wine Day
February 18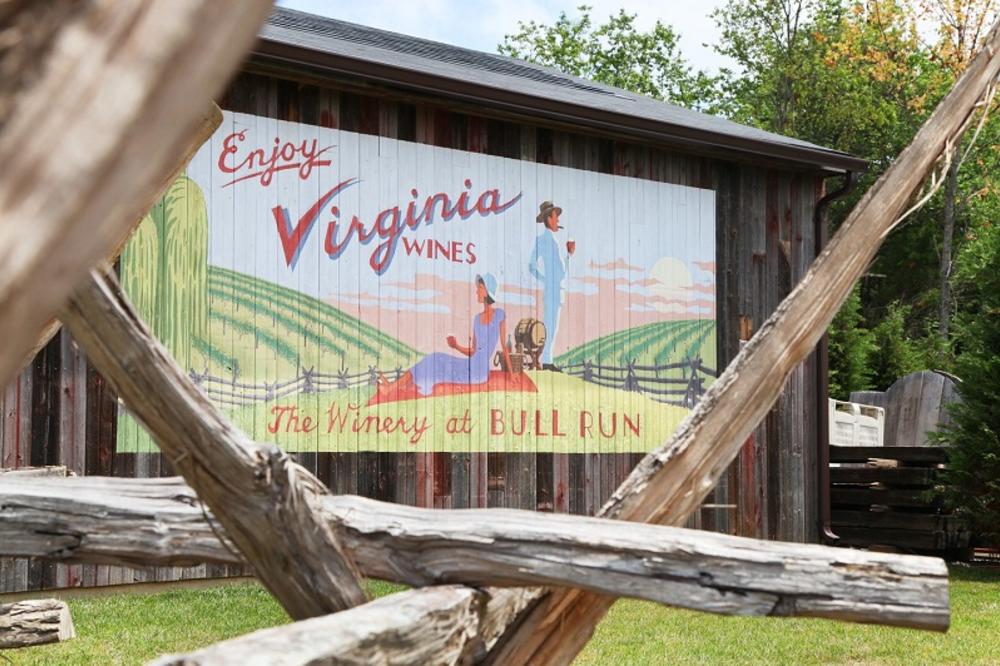 Wine down and stay awhile on National Drink Wine Day, celebrated annually on February 18! Fairfax County is home to two historic and beautiful vineyards - Paradise Springs Winery in Clifton, VA, and The Winery at Bull Run in Centreville, VA, plus a cool urban winery on Richmond Highway - Woodlawn Press Winery. Considered by many to be the "Gateway to Virginia Wine Country," these wineries are the closest to Washington, DC and are home to a selection of some wonderful, award-winning Virginia wines.
President's Day Festivities
February 20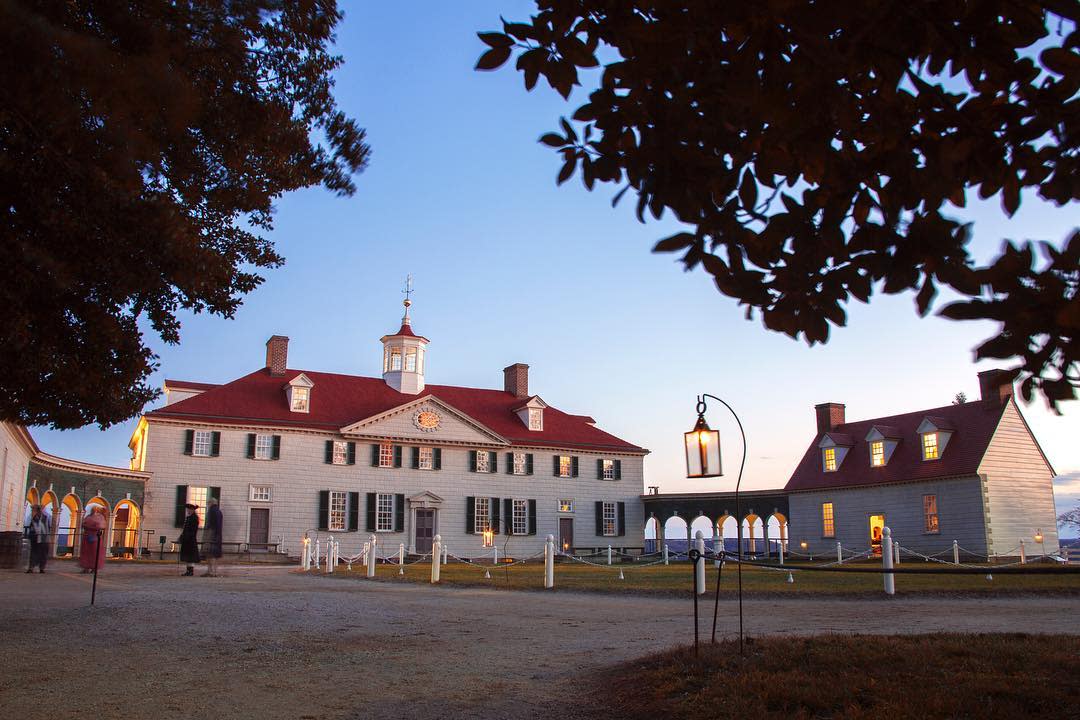 Image courtesy @virginiaflair / Virginia Tourism Corporation
Did you know that George Washington was a former resident of Fairfax County? The Capital Region holds a rich history regarding our country's leaders. Make the most of the long weekend by learning something new about the foundation of our country. Here are some suggestions for ways to dive into these leaders' legacies.
Hot Tip: George Washington's Birthday is also the day after President's Day! In celebration, George Washington's Mount Vernon is offering free admission on both February 20 and 22 (must reserve tickets in advance). For more George Washington fun, here are 12+ ways to walk in his footsteps in the Washington, DC area.
 
Buckle Up for Mardi Gras
February 21



Beads and bling. It's a Mardi Gras thing. Best believe, the Nation's Capital Region knows how to party! February comes to an end with Fat Tuesday festivities on February 21. Browse our events (more coming soon!) to see where to head for the parties and parades. Don't worry, what happens on the float, stays on the float. 
Visit a One-of-a-Kind Circus Experience
February 25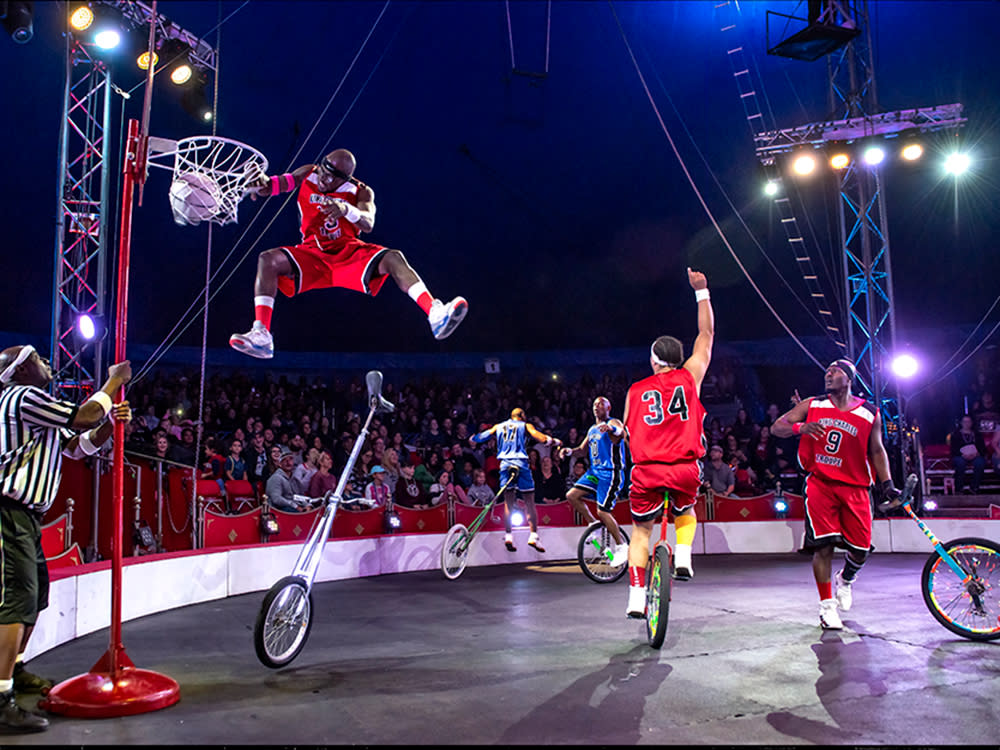 Photo Courtesy Omnium Circus 
Omnium: A Bold New Circus is breaking new ground as the world's first fully inclusive circus company. Comprised of a multi-ethnic, multi-racial, and multi-abled world-class artistic and management team, their mission is to unite diverse communities through shared joy, laughter, and inspiration. The circus brings its "I'MPOSSIBLE" show to Capital One Hall for one special public performance on Saturday, February 25 at 2:00 pm.
Tysons Corner Center and ArtsFairfax Partnership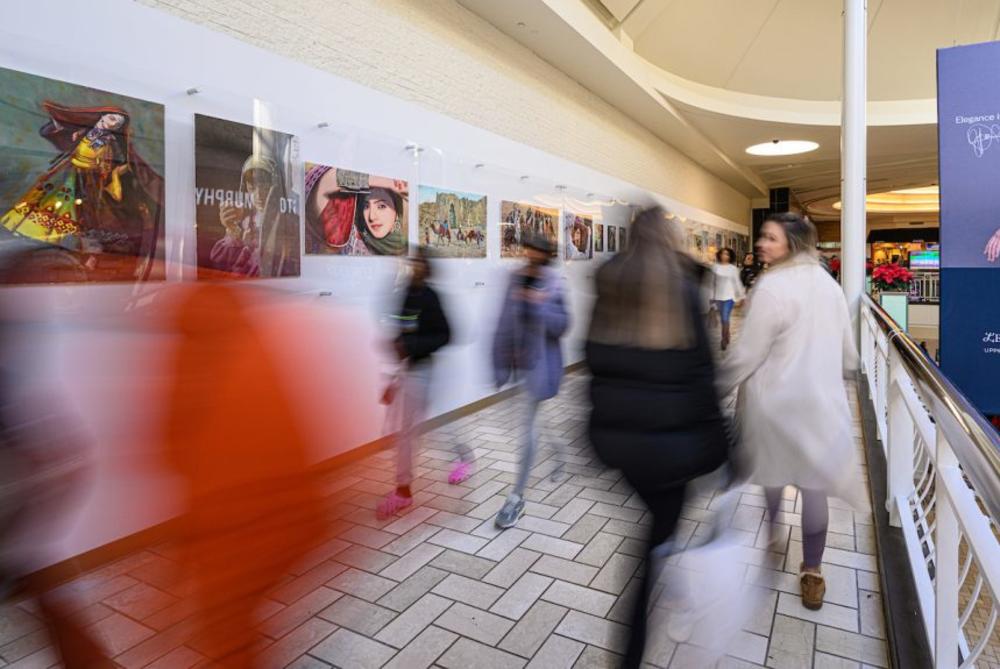 Photo courtesy ArtFairfax
In a new ongoing partnership with ArtsFairfax to highlight area artists, Tysons Corner Center will be displaying exhibitions and other activations throughout 2023. The first group to be selected is ArtLords, a global collective of self-styled "artivists" dedicated to promoting peace through art. The group has selected 30 artworks that have either been rescued from Afghanistan or painted by recently evacuated Afghan artists and are on display through February 2023 until a new partner is selected.

What's on your agenda this February? Don't forget to use #FXVA and @VisitFairfax on social media for a chance to be featured on our platforms!