June means that it's officially time for summer in Fairfax County. And with summer comes major festivals, waterpark fun, ice cream, special seasonal events, and all the outdoor concerts and movies you could ever wish for. Here are several ways you can fill your early summer weekends up this month.

Festivals are in Full Swing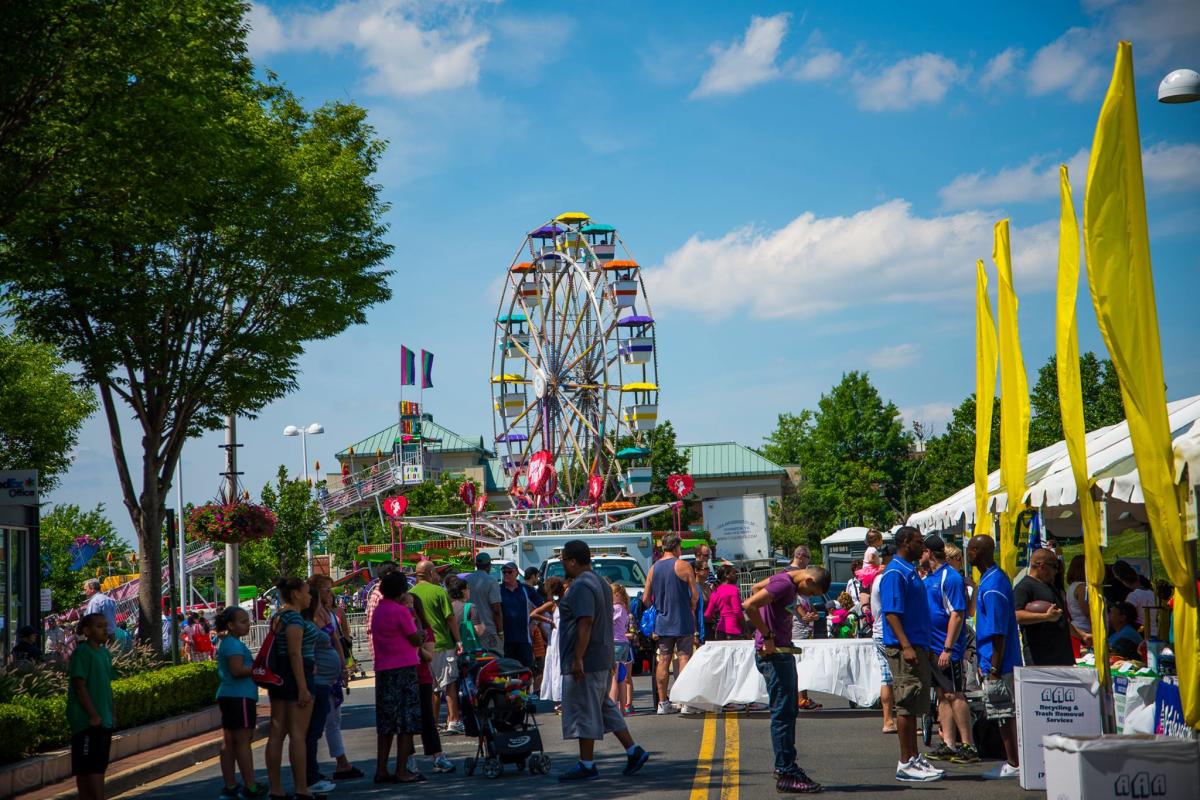 Put on your shorts, grab some suntan lotion and get ready for rides, food, and fun! There are several fests you won't want to miss this month, including:
June 1-2: Vintage Virginia Wine & Food Festival - 200 wines from over 20 Virginia wineries. Is there a better way to start the month?!
June 7-9: Celebrate Fairfax! - Northern Virginia's largest festival, featuring Smash Mouth, Better Than Ezra, a pop-up beer festival, silent disco, rides, shops, food, and so.much.more.
June 9: Love Your Body Yoga Festival - yoga for all ages and abilities, plus live music, organic food vendors, sustainable clothing designers, and many more small business vendors.
June 14-15: Taste of Reston - "Northern Virginia's Best Food Festival" with tasty treats from dozens of local restaurants and vendors, plus a craft beer lounge, live music, and an all-around good time.
Nearby must-do: Smithsonian Folklife Festival (June 28-29 on the National Mall)
Celebrate Dad on Father's Day Weekend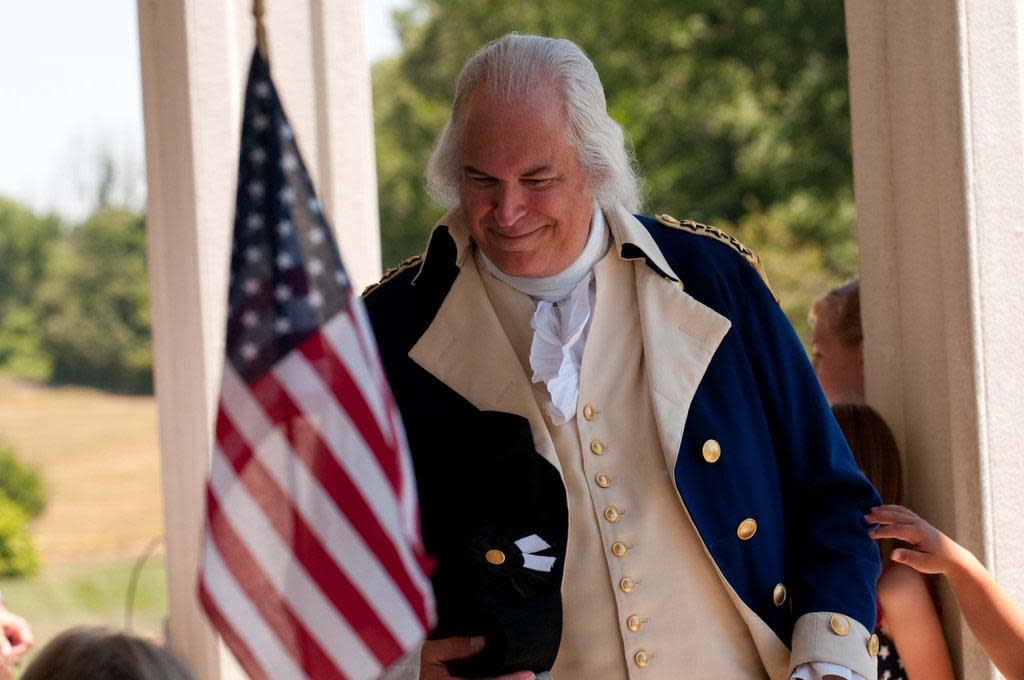 Image courtesy Mount Vernon
If your dad is the BEST EVER (just like mine is), consider treating him to one of the fun special events happening during Father's Day weekend. Here are a few Dad-approved annual events:
June 15-16: Father's Day at George Washington's Mount Vernon - spend Father's Day with the Father of the Country and hear George Washington share his thoughts on fatherhood. Plus, make advance reservations for brunch at the Mount Vernon Inn.
June 15: Innovations in Flight Family Day and Outdoor Aviation Display - meet real-life pilots, get up close and personal with their planes, and take full advantage of one of the coolest museums in Northern Virginia.
June 16: Antique Car Show at Sully Historic Site - hundreds of antique cars, century parade for cars 100+ years old, flea market, live music, kids activities, and more.
June 14-15: Taste of Reston - trust us, if you like food, you'll like this event. 
If the father figure in your life prefers to be one with nature, try one of these lakefront parks for fishing opportunities. Or, if he's a beer aficionado, take him to one of our 10 excellent Fairfax County Breweries. Bonus points if you pick up a Brewery Field Guide and start your passport adventure!
Special June Events Not to Be Missed
From anniversaries and birthdays to annual signature events and pre-Independence Day fireworks celebrations, the hardest part will be deciding how many of these fun special events you can fit into your calendar.
June 6
D-Day 75th Anniversary Observance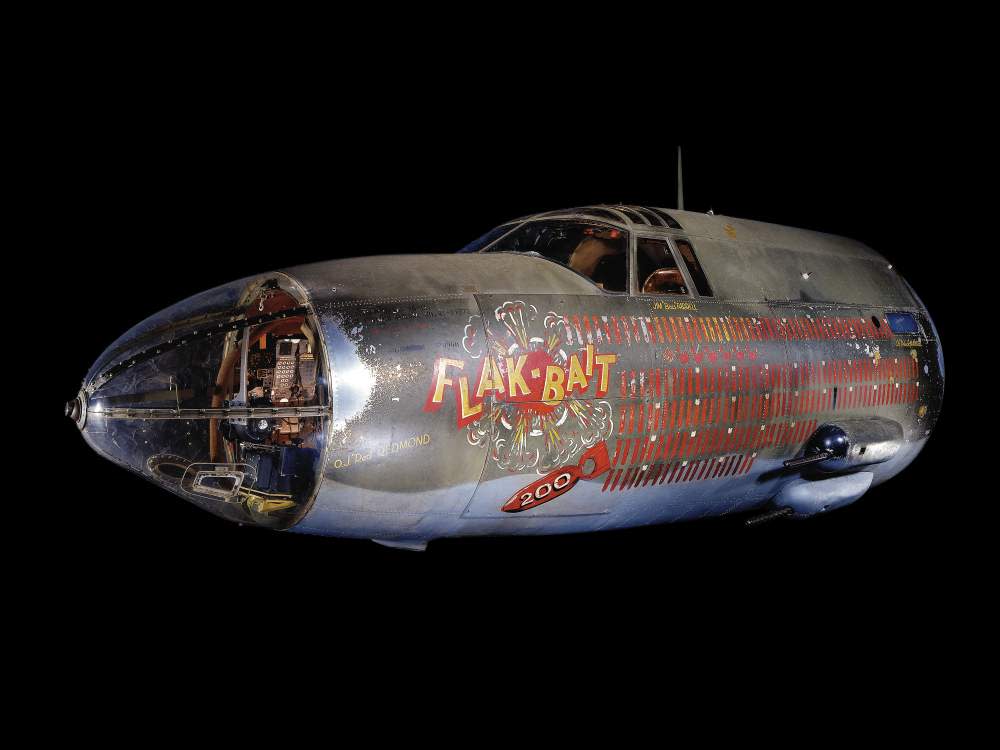 "Flak Bait" Image courtesy Smithsonian's National Air and Space Museum

Smithsonian's National Air and Space Museum Steven F. Udvar-Hazy Center will commemorate the 75th Anniversary of D-Day with a slew of special films, presentations, tours, and activities at the museum. Admission is free, but parking is $15. 
June 8-9
All-Star Comic Con
A weekend-long celebration of comics, art, gaming, and pop culture fandoms. Celebrity appearances, cosplay, vendors, workshops, gaming rooms, and music.
June 9
Frank Lloyd Wright's Birthday Picnic & Party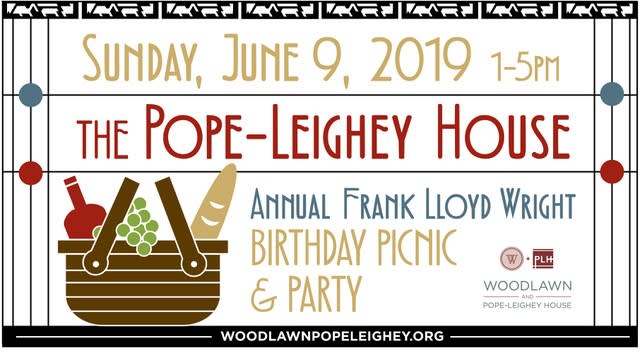 Al fresco fun on the lawn of Frank Lloyd Wright's Pope-Leighey House - the only public Wright home in the DC region. Enjoy a local jazz group, play Wright-inspired trivia, take open house tours of this hidden architectural gem, and don't forget to pack your own picnic!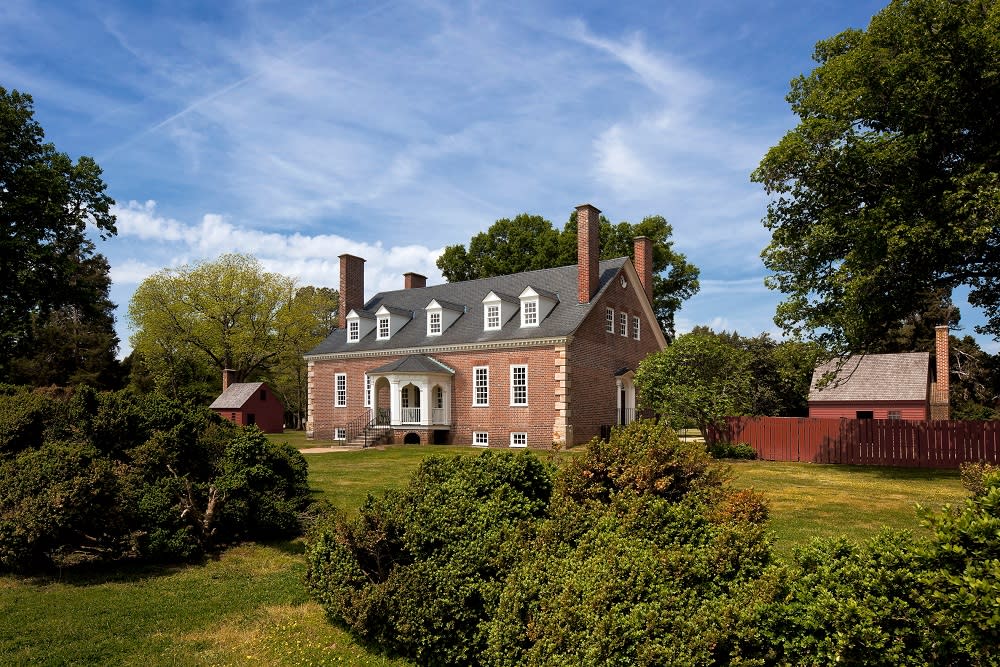 Image courtesy Gunston Hall
Marking the anniversary of the Virginia Declaration of Rights, this special event takes place at the home of the Founding Father who drafted those rights. Visit George Mason's Gunston Hall on this day (and look out for a special appearance from the Virginia LOVE sign) and witness the naturalization ceremony of 50 new U.S. residents, plus don't leave without checking out the new "Revolutionary Rights" exhibit.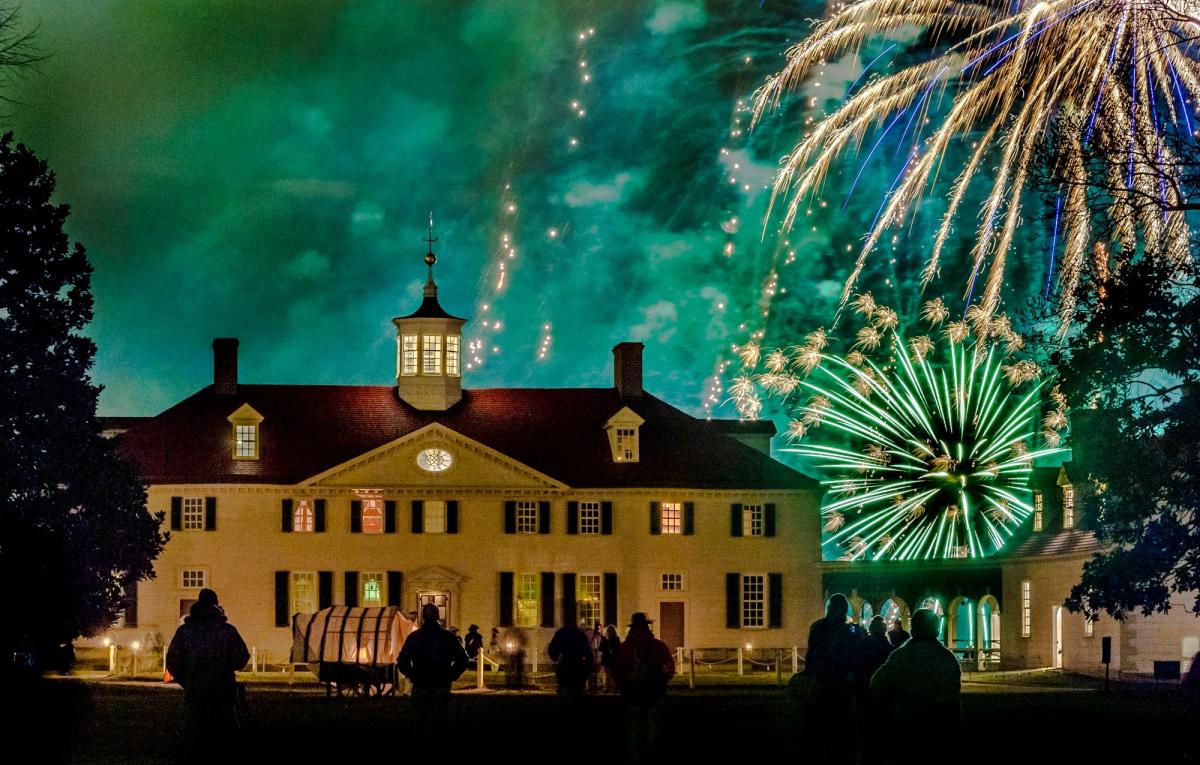 Image courtesy Mount Vernon

Enjoy a patriotic evening filled with dazzling fireworks, Mansion tours, musical performances, and games on George Washington's beloved estate in advance of the nation's biggest celebration of freedom.
June 29
Workhouse Fireworks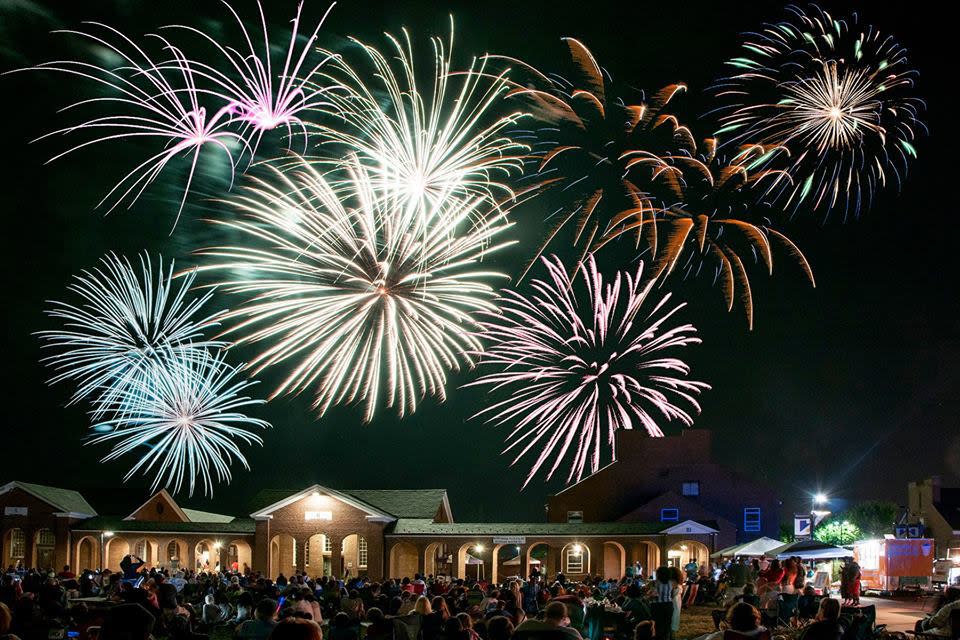 Image courtesy Workhouse Arts Center
Launched from the Workhouse Arts Center's historic, 55-acre campus, the region's largest pre-Independence Day fireworks show celebrates the history of the nation with a dazzling display. In addition to the fireworks show, visit with the Arts Center's artists-in-residence and stunning exhibits to browse or buy art, enjoy culinary delights from local food trucks, and sip on craft beer and wine. 
Summer of LOVE
In case you haven't heard, Fairfax County's first permanent LOVE sign is making its way around the county before it finds its lifelong home at the Workhouse Arts Center in August. This June, make sure you look for it at Reston Town Center (through June 4), Celebrate Fairfax Festival (June 6-9), Gunston Hall (June 11-16), The Winery at Bull Run (June 18-24), and Caboose Commons (June 26-July 1). See photos from its tour so far here. Snap your own pics and either upload them here or share on social media with #FXVA, #LOVEVA, or #SHAREWHATYOULOVE.
Pillars of Summer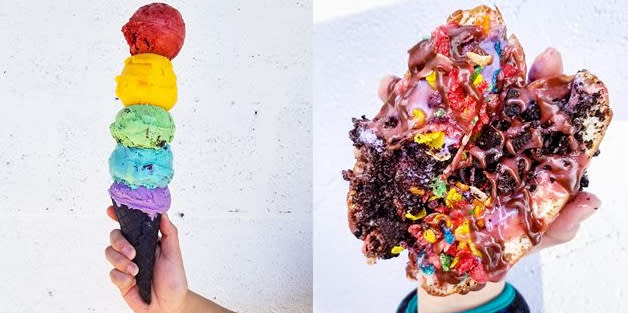 Image courtesy Munch Ice Cream
Nothing screams summer like a delicious ice cream cone on a warm evening or a glass of wine under the stars at an outdoor concert (at least that's the case over here at my house). Lucky for me – and you – Fairfax County has incredible options when it comes to both of these things. Local favorites for ice cream include Peterson's Ice Cream Depot in Clifton, Woody's in Fairfax, Great Falls Creamery in, well, Great Falls, and for some certifiable Instagram content, try Snocream Company or Munch Ice Cream at The Block in Annandale.
For outdoor concerts, browse the hundreds of shows happening all summer long at Fairfax County Parks or rock out to Top 40 recording artists like Echosmith and Thompson Square at the Tysons Corner Concert Series (every Friday in June). Reston Town Center also has live music under the Pavilion every Saturday this summer. And for a truly unique Fairfax County experience, make sure Wolf Trap is on your list (get the schedule here).
And we didn't even GET to waterparks yet! Find them here.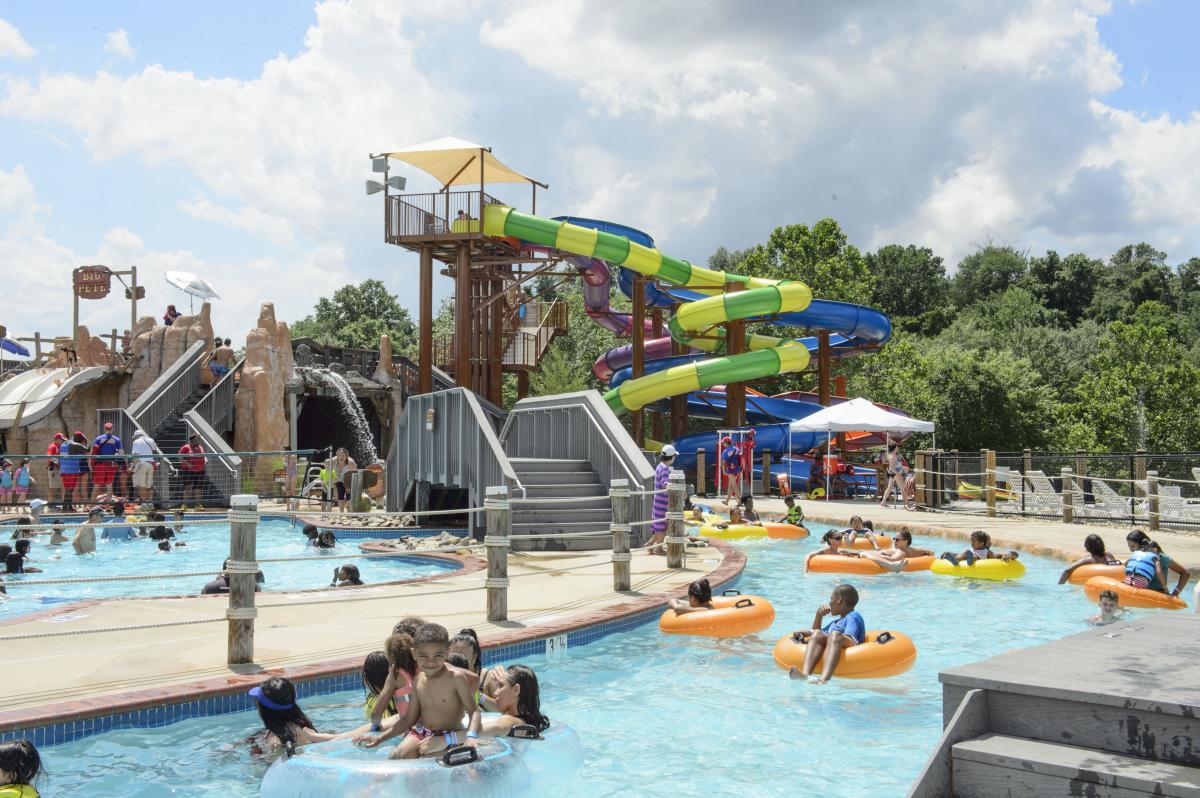 Image courtesy Fairfax County Park Authority
If these events and activities aren't enough for you, be sure to keep up with our main Events Calendar for an assortment of fun happening all month long. Share what fun you end up having in Fairfax County on social media using #FXVA and @VisitFairfax. Did we miss anything above?  Tell us in the comments below.