June means that it's officially time to kick off summer! With the new season comes so many ways to soak up the sun, enjoy local attractions, and indulge in all things uniquely Fairfax County. From fun festivals to fireworks shows, here's our roundup of things to do this month.
 
Enjoy Nostalgic Fun at the Herndon Festival
June 1 - 4


Image Courtesy Herndon Festival
Nothing screams summer like a mouth full of cotton candy, the soft glow of a Ferris Wheel, and echoes of scream-laughter booming from thrill rides. The full-scale Herndon Festival finally returns to full form this year for the first time since the pandemic! The event features a carnival all four days, two stages of entertainment, a 10K/5K Race & Fitness Expo, a children's hands-on art area, a kids alley, a business expo, arts and crafts vendors, and an assortment of food vendors. And remember, while in years past, the festival was held downtown, this year the Carnival will be on the grounds of Northwest Federal Credit Union.
 
Beer, Bourbon & BBQ Festival
June 3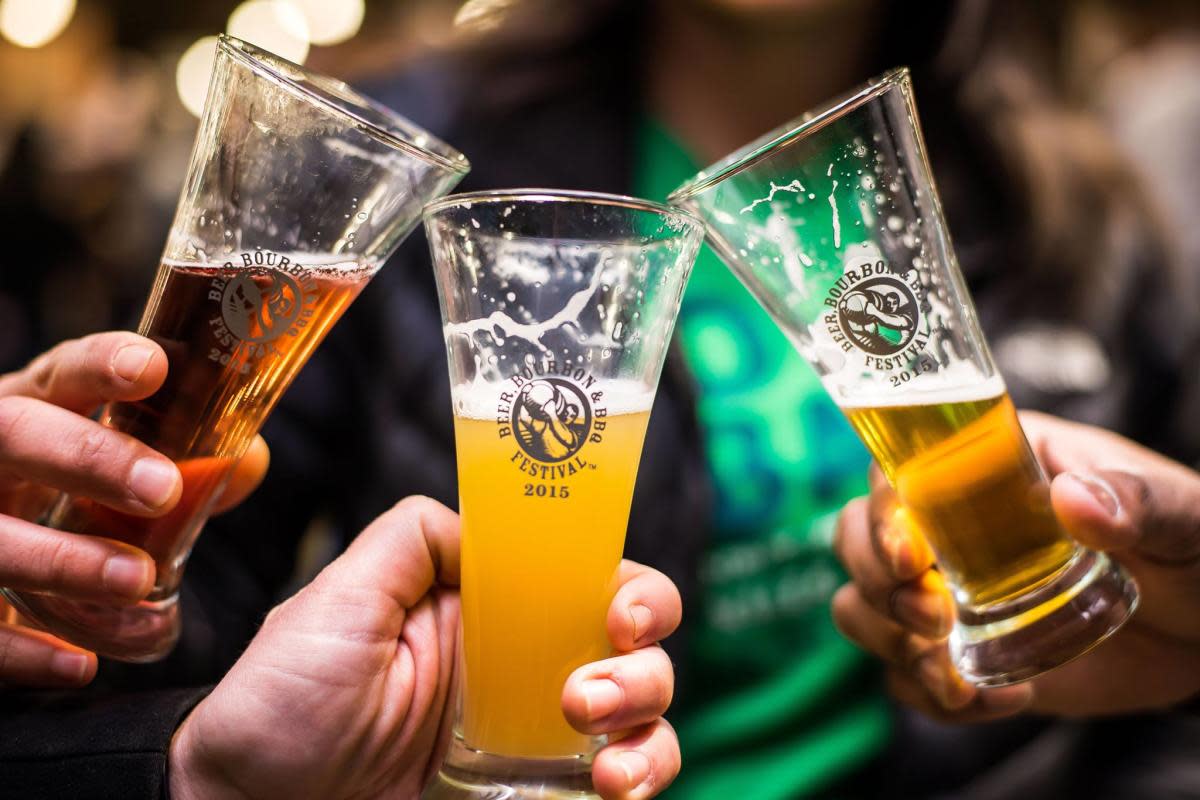 Northern Virginia's BIGGEST, BADDEST, BONE-IN, BBQ Fest is HERE! This annual affair offers up all those pleasures that Southerners live by – Beer, Bourbon, Barbeque, Boots, Bacon, Biscuits, Bluegrass, and Smoked Beasts! It's a great day of beer sippin', bourbon tastin', music listenin', cigar smokin', and barbecue eatin'. Your admission buys you a sampling glass so you can enjoy an ALL-YOU-CARE-TO-TASTE sampling of beer and bourbon.
 
FREE Outdoor Concerts and Performances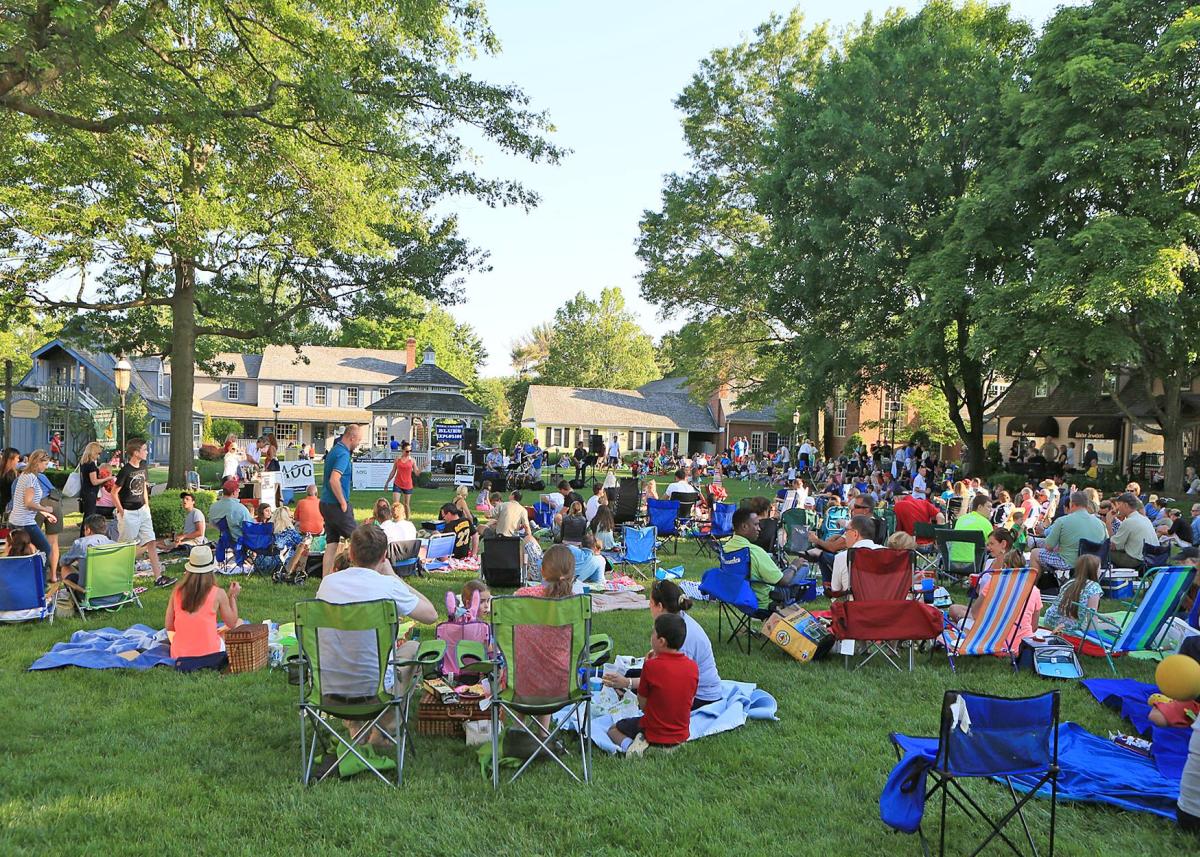 The return of live music is back in full force in Fairfax County! There are hundreds of upcoming shows happening this summer that are perfect for a fun family outing, a date night, or just a nice way to spend time with friends. While you can still catch big-ticket performances at renowned performing arts venues like Wolf Trap, Jammin' Java, George Mason University's Center for the Arts, and others, you can't beat free or minimally priced shows in a warm, outdoor setting on most nights of the week. All summer long you'll find these free outdoor performances around Fairfax County. 
 
Celebrate Pride Month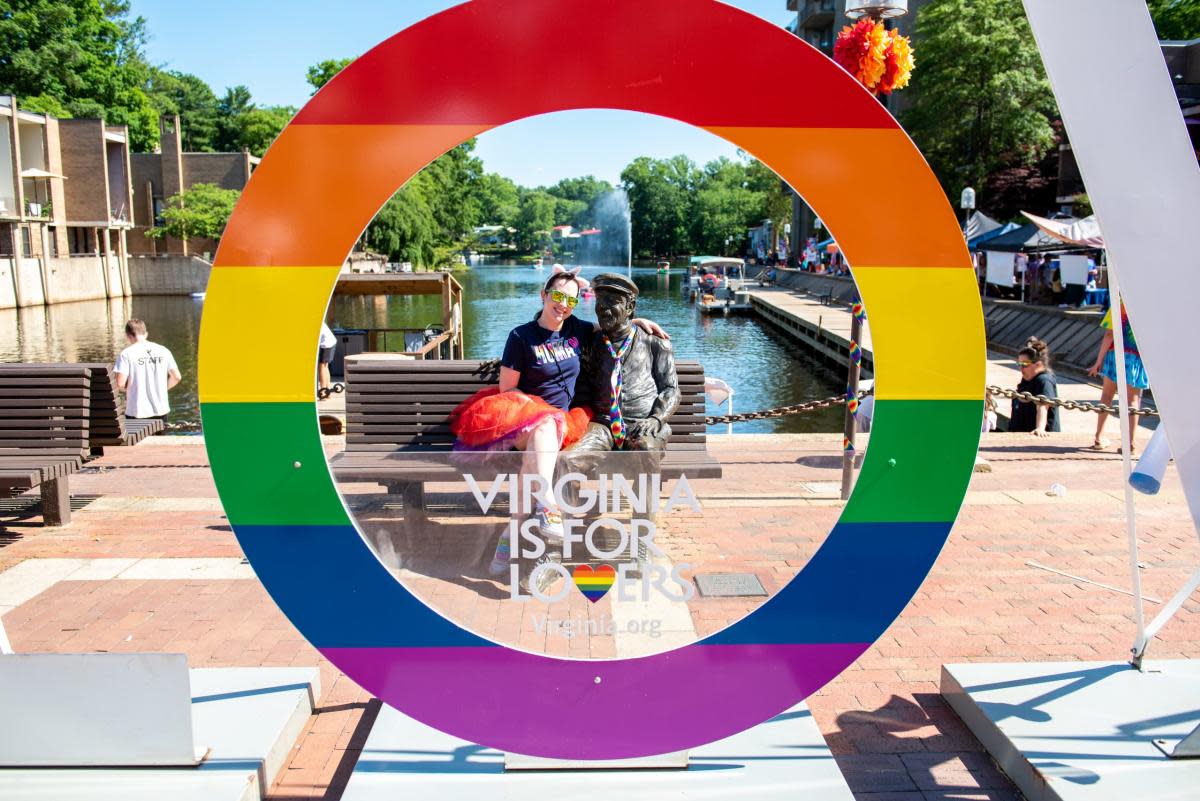 June is annually recognized as LGBTQ+ Pride Month in the United States to honor the 1969 Stonewall Uprising in Manhattan. In celebration of Pride, Reston Pride puts on a community-wide Pride Festival at Lake Anne Plaza each June celebrating and supporting the LGBTQIA+ community featuring dance and vocal performances, keynote speakers, an awards ceremony, and more (June 3). 
New: For the first time, Wolf Trap National Park for the Performing Arts will host a two-day, three-stage festival of music and nature headlined by Brandi Carlile in America's only National Park for the Performing Arts from June 24-25. Out & About celebrates pride by spotlighting LBGTQ+ artists and allies who live out loud. Don't sit on tickets to this one - they are expected to go quickly!
Find a plethora of other Pride Month activities, events, and festivals happening in Fairfax County right here!
 
Paddles Up!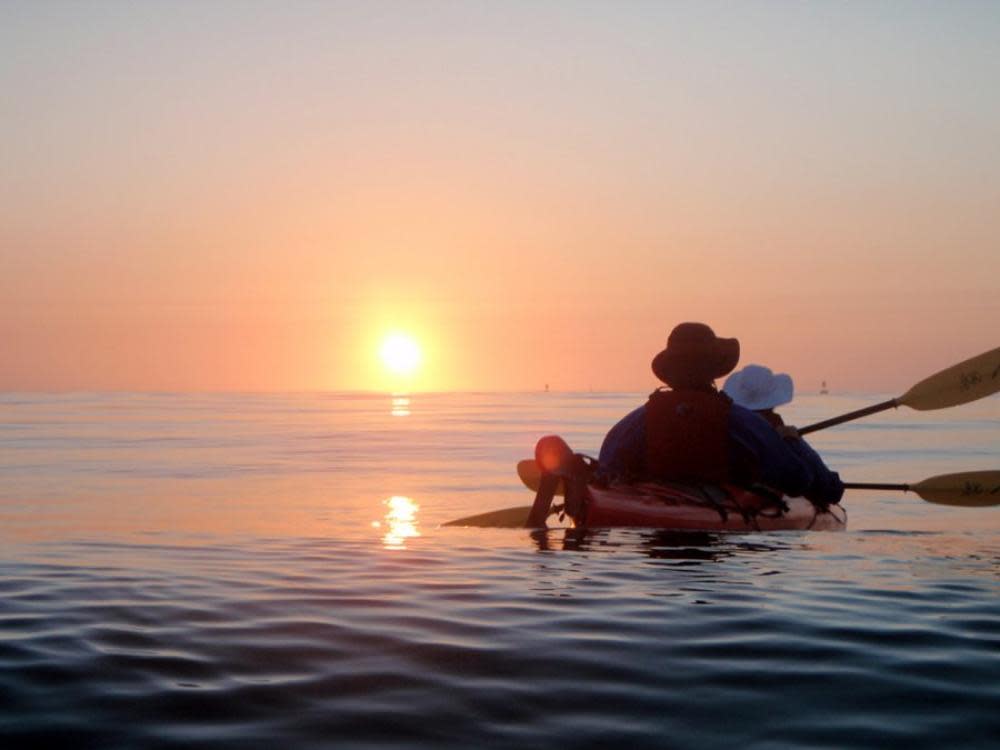 One of the most well-known landmarks in Fairfax County is the mighty Potomac River, running 405 miles long into the Chesapeake Bay. There's nothing like feeling the wind in your hair and gliding through miles of natural scenic landscapes. Whether you're kayaking, paddleboarding, or canoeing, there are plenty of places to go. Find your picture-perfect paddling adventure here on our boating page. If you'd prefer to embark on a guided tour this month, enjoy the Nature Kayaking tour on June 17 at Burke Lake Park to be amazed by abundant wildlife.
 
Juneteenth
June 19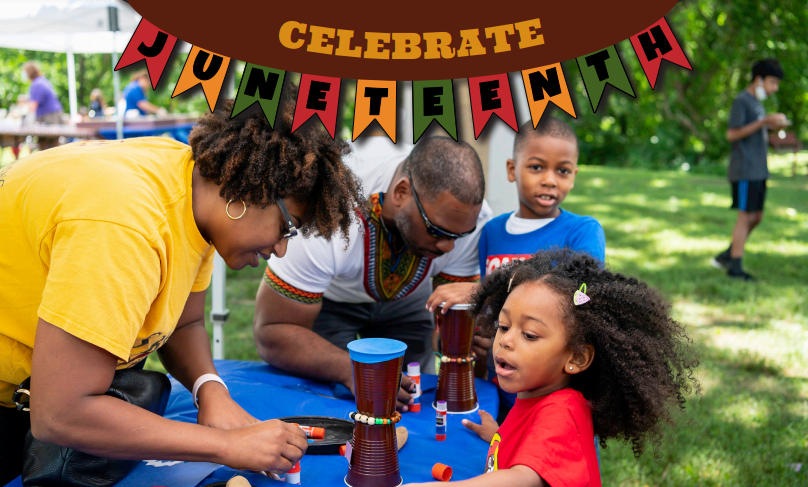 It is known as "America's Second Independence Day." Yet there is no battle marking that day. No birthday of a new nation. Not even an anniversary of a document. Rather Juneteenth, the commemoration of freedom from slavery, commemorates June 19, 1865 - the date federal troops arrived in Galveston, TX to enforce the Emancipation Proclamation and free the last Americans held in captivity. There are several ways you can mark this important date in American history here in Fairfax County - here are a few to add to your list this Juneteenth.
 
Tysons Corner Center Summer on the Plaza

As if world-class shopping wasn't enough of a reason to fawn over Tysons Corner Center, they're serving up excitement all summer long on The Plaza! SUMMERFEST is filled with activations and events all summer long, such as live music, art, fitness, festivals, and more. See below for some of the exciting weekly events that will be held during June.
| | |
| --- | --- |
| Art Wednesdays: Enjoy alternating art concepts from The Lorton Workhouse and Live Art International. Watch live graffiti art come to life, take a drawing class, take home personalized airbrushed swag, and more! Full schedule here. | Game Night Thursdays: Join DC Fray for game night every other Thursday, May 11- August 31. Concepts will rotate between Cornhole, Roller Skating, Ping Pong, Bingo, RC Racing, and Pickleball. Full schedule here. |
| Family Movie Night Fridays: Bring your folding chair and blanket for a family-friendly outdoor movie screening on The Plaza Fridays 7-9PM. Enjoy classics from Moana to Matilda. Full schedule here.  | Music & Dance Fridays: Join Salsa with Silvia and La Musica the first two Fridays of each month May 5 - August 11 at 6PM for beginner salsa and bachata lessons and La Musica: World of Encanto Workshop featuring music from hit Disney films including Coco, Saludos Amigos, The Three Caballeros and Encanto. Kids will sing together while engaging with percussion instruments. Full schedule here.  |
| Wellness Sundays: Stop by on alternating Sundays for Fabletics Fitness Series, The Lorton Workhouse exercises and locally grown floral lesson, complete with take home arrangement from Old Dominion Flower Company! Enjoy workouts from Belly Dancing to Mat Pilates. Full schedule here. |   |
"Wine" Down At The Vineyard
Wine lovers, rejoice! Who can resist a glass of chilled wine amid the scenic Virginia foothills on a warm summer day? Fairfax County is home to two expansive vineyards: Paradise Springs Winery and The Winery at Bull Run. There's even a micro-winery on Richmond Highway - Woodlawn Press Winery. Whether you enjoy a refreshing rosé, heavy-bodied red, or fruity white, there's always something to satisfy any palette at our local wineries.
 
Early July 4th Celebrations
Starting June 30
Begin your Independence Day celebration with a bang! Get an early start on the commemoration of American Independence at George Washington's Mount Vernon. Relax and enjoy a patriotic evening that includes dazzling fireworks and musical performances on June 30 and July 1! Meet people from George Washington's world as you hear about their experiences during the War for Independence. Visit Washington's Tomb at night—this event is one of the few times this area is open in the evening. Concessions from the Mount Vernon Inn Restaurant will also be available. For more Independence Day festivities coming soon, bookmark this page and check back soon as more events will be added. 

As you can see, there are many ways to spend this month in Fairfax County! What activities will you do first? Don't forget to tag us on social media using #FXVA and @VisitFairfax for a chance to be featured on our website or in future posts!