June means that it's officially time to kick off summer! While things may look significantly different this year, there are still many ways to soak in the sun, enjoy local attractions, and indulge in all things uniquely Fairfax County. From drive-in movies to award-winning foods, here's our roundup of things to do this month.
Attraction Openings
Workhouse Arts Center Drive-In Movies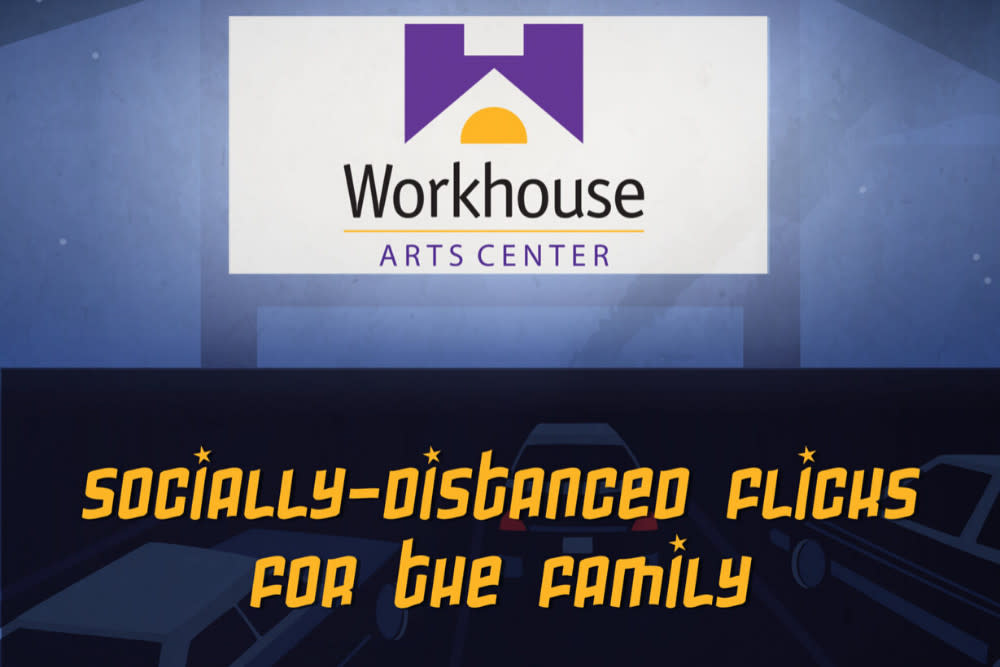 Start your engines, and grab your popcorn! Drive-in movies are officially making a comeback as a fun and socially-distanced summer activity. Beginning on June 12th, the Workhouse Arts Center will be offering drive-in movies on Fridays and Saturdays. Find the details here.
Pro Tip: Level up your in-car "theater" with blankets and takeout from a local business! 

"Wine" Down At The Vineyard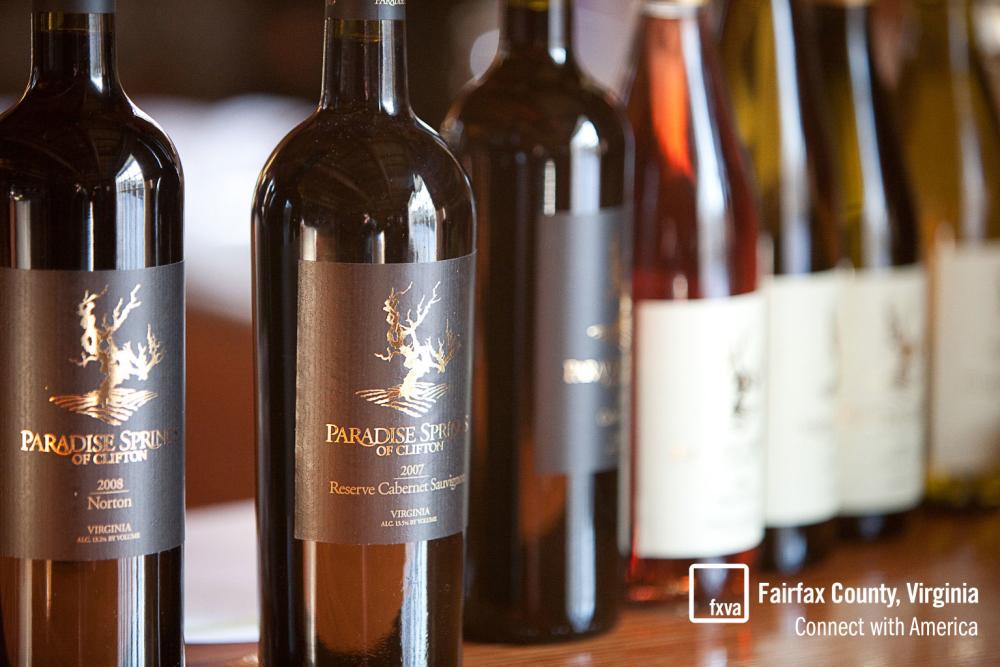 Wine lovers, rejoice! Fairfax County's two wineries have reopened their (out)doors. Indulge in their selection of award-winning Virginia wines, stroll through the vineyards, or kick back in the sunshine. Check in with Paradise Springs Winery here and The Winery at Bull Run here to see their individual protocols.  

Fresh Produce, Anyone?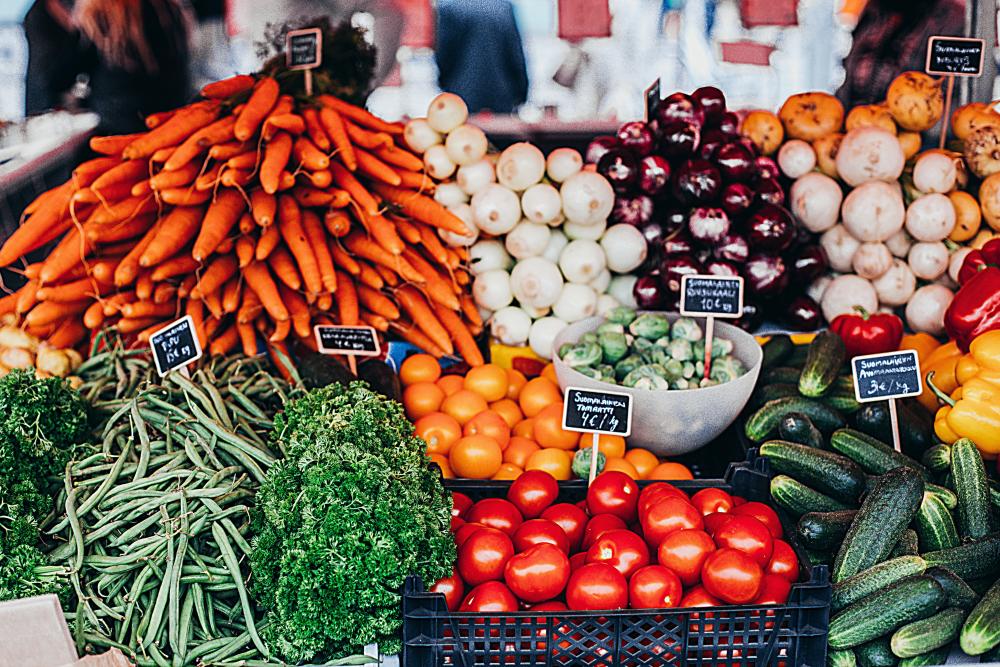 If fresh and flavorful produce, meats, cheeses, pies, and more suit your fancy, then you'll be excited to hear that Farmers Markets are opening up! While customers can make quick visits to browse vendors, the Park Authority is recommending that you place a pre-order for pickup so your time at the market is simple and easy. Click here to view information about the pre-order process, market guidelines, locations, and hours of operations. Don't forget there are additional markets outside of the county-sponsored ones, as well, so get the full list here.

Get Some Fresh Air
These Boots Were Made For Walking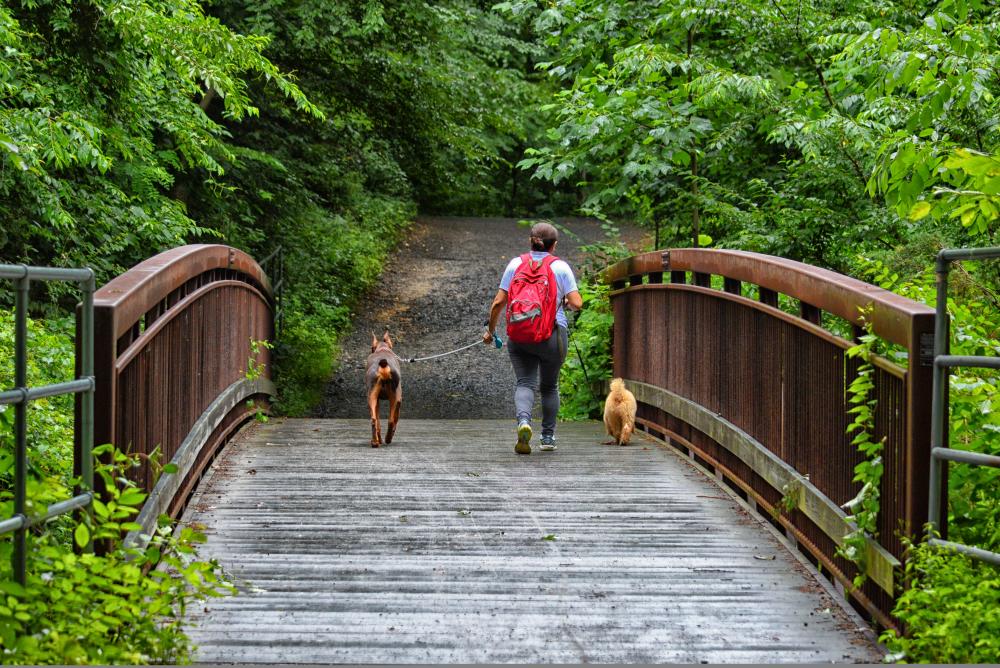 One of the best things about Fairfax County is the vast selection of parks and trails to go hiking! That, along with our breathtaking sunsets, makes for an amazing day in the great outdoors. The Fairfax County Park Authority has officially announced the reopening of parks and parking lots at limited capacity, with restrooms and amenities remaining closed. View the FCPA Operating Status Guide for an up-to-date list of facilities and their status. Not sure which trail to hike? Visit Fairfax has rounded up a collection on our Hiking page - and don't miss our latest blog post on the best places to go hiking this season! (Already thinking about fall hikes? Don't worry, we have a list for that too!)

Art Feeds the Soul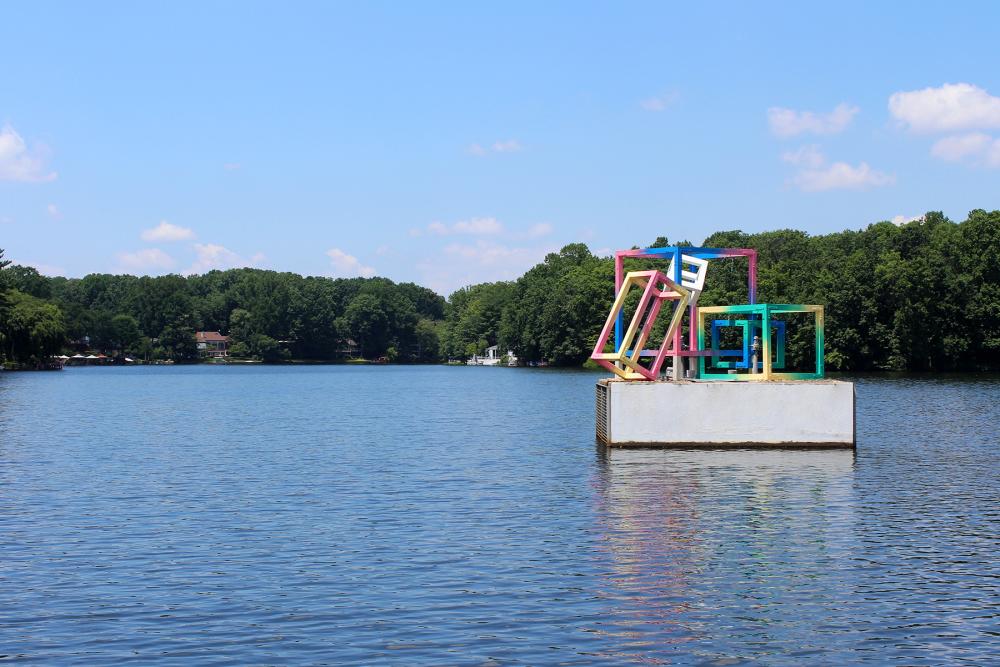 Image courtesy Public Art Reston
Going to see Public Art Reston's collection of temporary and permanent art installations is the perfect way to get some fresh air! A fragment of the Berlin Wall, a Wooden Horse, and a Tile Mural are just a few of the over 50 public art displays. Click here to download the map of Reston's public art for a fun, self-guided art walk! 

Book Your Tee Time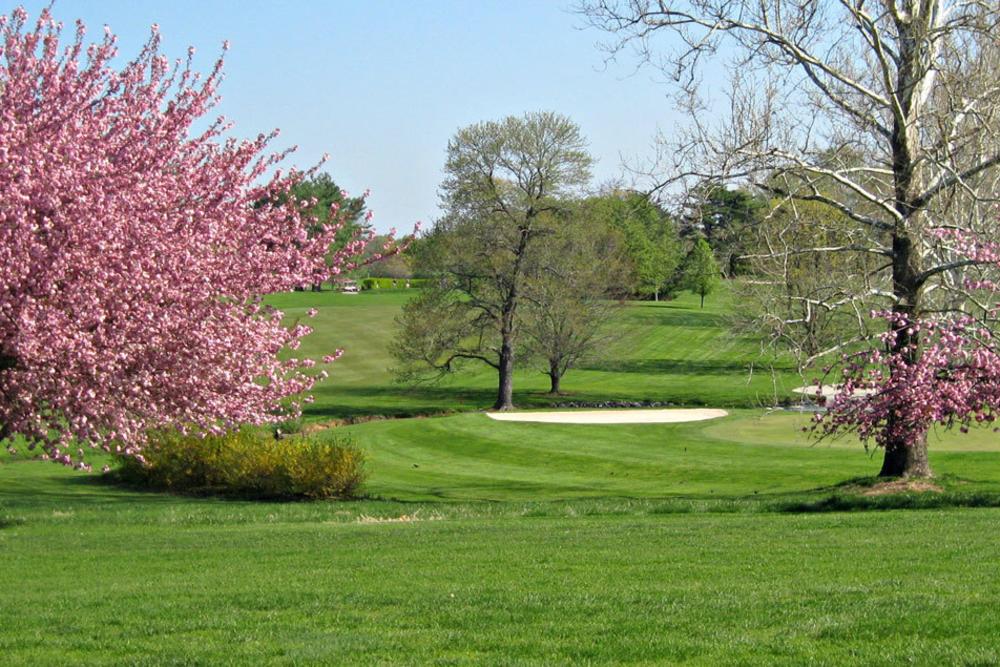 It's time to brush the dust off your golf clubs! Some of Fairfax County's golf courses are welcoming golfers to their greenery, following measures aligning with the CDC's guidelines. Sessions must be reserved 7 days in advance online or by calling. More information can be found here. 

Eat Your Heart Out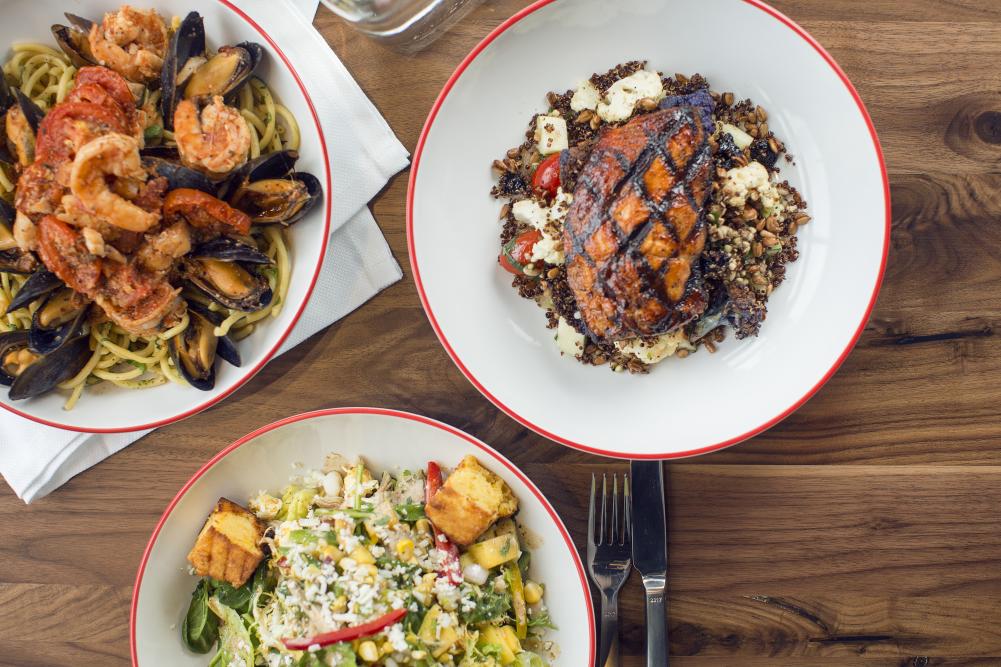 Image courtesy Founding Farmers
You know what they say: "good food, good mood!" Or maybe that's just me. Either way, Fairfax County's award-winning restaurants never fail to hit the spot - and there are SO many places to choose from! Whether you want to find the best burgers in the area, tacos that will win your heart, or sweet spots to grab ice cream, there's something for everyone. Lucky for you, our free Take Out Trail program has exclusive discounts for local restaurants, breweries, and wineries (50% off wine!?). 

Attend Virtual Events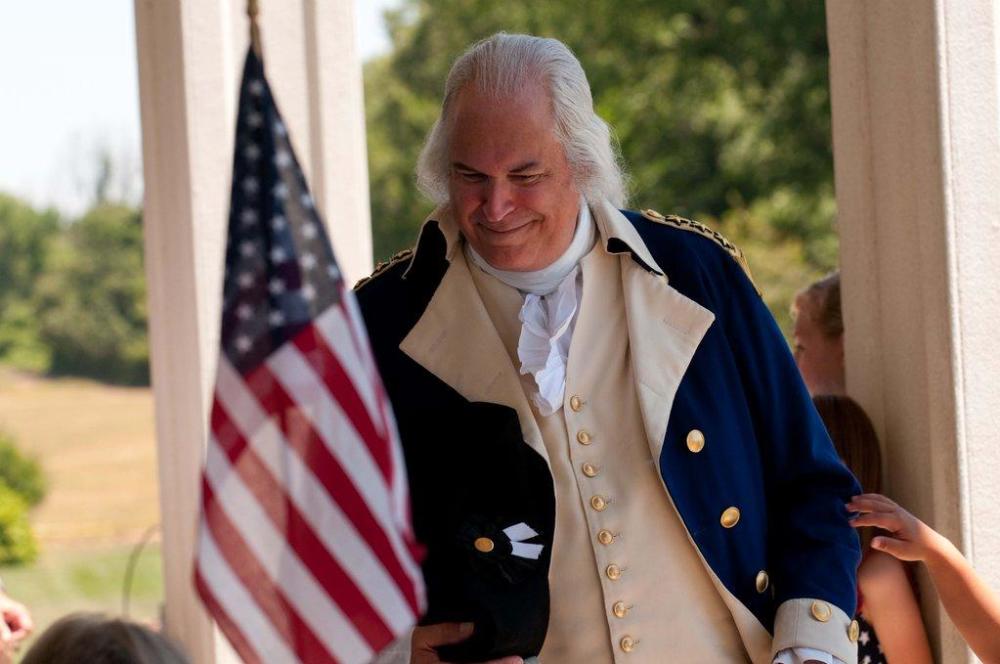 Image courtesy George Washington's Mount Vernon
The best attractions and venues in Fairfax County are still offering virtual events for you to attend at home! Test your knowledge at trivia night with Settle Down Easy Brewing Co., fellowship with performers and artists at the Chat and Sip with the Workhouse Arts Center, tune in for a moment of zen with Tranquil Thursdays at Mount Vernon, and more! Bookmark our virtual event calendar for quick access to an updated list of virtual events in Fairfax County. 

As you can see, there are many ways to spend this month in Fairfax County! What activities will you do first? Don't forget to tag us on social media using #FXVA and @VisitFairfax for a chance to be featured on our website or in future posts!