Fall Festivals in Northern Virginia
Virginia is beautiful in the fall; colors are bountiful, the air is chilly and there is so much to do. Fall festivals in Virginia, and specifically Fairfax County, are a great time with the family, friends or even for a solo outing. Explore all the great fall festivals that Northern Virginia has to offer!  For even more seasonal fun - check out our full seasonal calendar of events!
---
September in Northern Virginia
Kick off fall with fun fairs & festivals in September!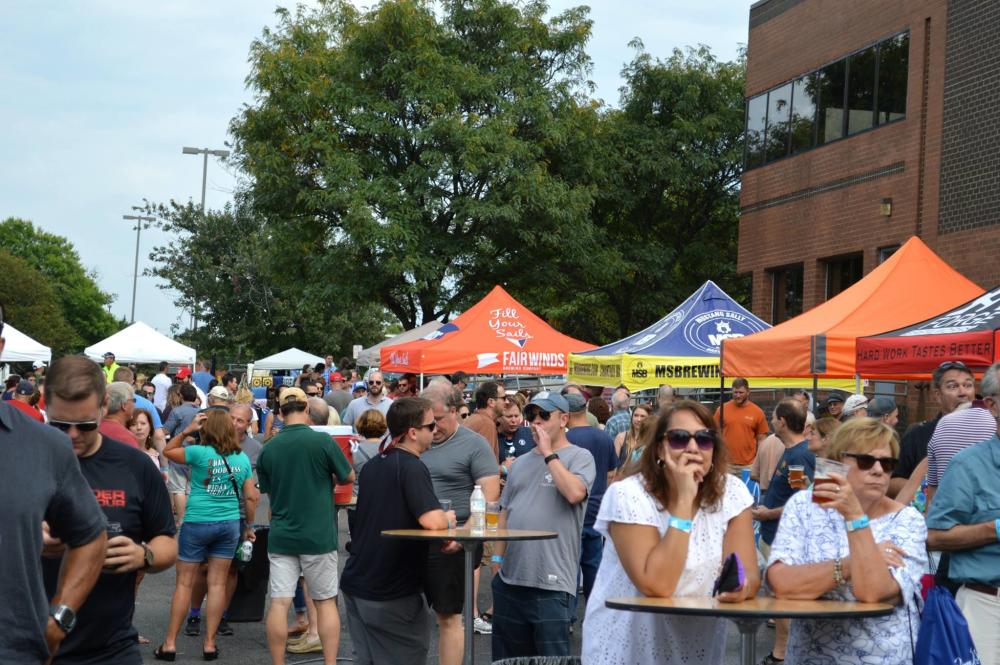 Fairfax County BrewFest


Northern Virginia Fine Arts Festival
September 10 - 12
The Northern Virginia Fine Arts Festival is one of the "top five" outdoor art festivals in the country with a long-standing reputation for showcasing high-quality hand-crafted, one-of-a-kind artwork in a dynamic outdoor setting

Taste of Falls Church Fall Festival
September 11
Features include live entertainment, pony rides, children's amusements, crafters, businesses and civic organizations, and cuisine from city kitchens.

Perchfest
September 17
Attend the Grand Opening of The Perch, a park eleven stories in the sky located at Capital One Center in Tysons, Virginia. During the three-day Grand Opening Festival, guests can enjoy the latest addition to Northern Virginia's craft brewery scene at Starr Hill Biergarten along with a weekend of live music, kid-friendly activities and local personalities. 

KORUS Festival
September 18
A celebration of the Korean American way of life, Korean heritage & culture, and the beauty of America's diversity.

Fairfax County Brewfest
September 18 
Mustang Sally Brewing Company hosts all of Fairfax County's Craft Breweries for this one-day beer extravaganza!

Caboose Hop Harvest Beer Festival
September 18
Join Caboose Commons for local beers and ciders, live music, BBQ, & more!

Mount Vernon Colonial Market and Fair
September 18 - 19 
Colonial-attired artisans demonstrate 18th-century crafts and sell traditional wares on the grounds of George Washington's estate. 

Cox Farms Fall Festival Kicks Off
September 18 - 19, September 25 - Nov. 7
Northern Virginia's largest and most famous Fall Festival celebrating more than 40 years of fun! Giant slides, famous hayrides, rope swings, farm animals, cornfield adventures, apples & cider, food, and over 90 acres of fun! 

Reston Oktoberfest
September 21
Celebrate Cooper's Hawk style - lederhosen, dirndl, and other German attire encouraged for an evening filled with varieties of Oktoberfest beer (and wine!), cuisine, and fun!

Reston Multicultural Festival 
September 25
This annual event brings together the people of Reston to celebrate our rich medley of cultures.

The Boro Fall Fest
September 25
With games, crafts, seasonal beverages, doughnut decorating, a scavenger hunt and more, it is guaranteed to be fun for the whole family!
 
Merrifield Fall Festival
September 25 - 26
Held in the heart of the Mosaic District, featuring food vendors, beer, crafts, and plenty of family-friendly activities. 
 
October in Northern Virginia
Halloween is always full of fun and frights but there is so much more to do in October in Fairfax than just Halloween!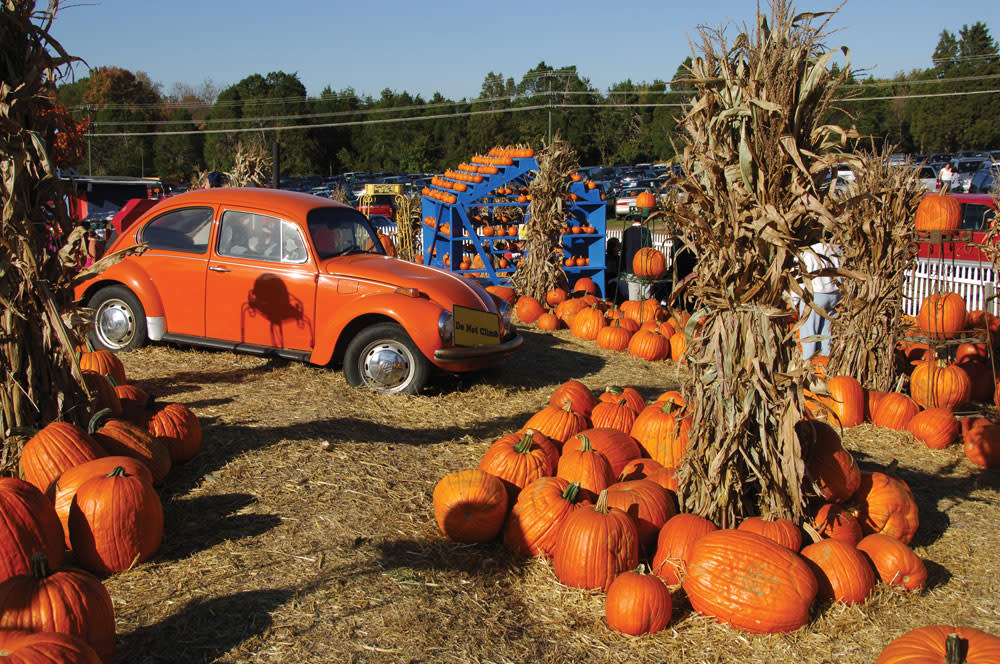 Cox Farms Fall Festival

Vienna Oktoberfest
October 2
Come to historic Church Street and enjoy beer, wine, food, music, vendors, kids activities, and free admission!

Harvest Festival at the Workhouse Arts Center
October 2
Come out to the Workhouse Arts Center every Saturday from 10am – 2pm for our new Harvest Fest theme! And, we have coffee! Introducing Juan Carlos of World Class Coffee, LLC as a new vendor – come say "hi" in our Cafe inside building W-16 and grab a delicious cuppa!

MPAartfest
October 3
During MPAartfest, McLean Central Park is transformed into a lively landscape of mini art galleries showcasing and offering for sale the work of juried artists from throughout the mid-Atlantic region.

Fall Wine Festival & Sunset Tour
October 8 - 10
Taste unlimited samples of wines from Virginia's finest wineries. Bring a blanket and relax on the east lawn overlooking the scenic Potomac River as you enjoy wines made in Virginia.

City of Fairfax Fall Festival
October 9
Enjoy over 400 arts, crafts, food & gourmet food vendors, children's activities, live music and entertainment for all ages.

Clifton Day Festival
October 10 
Festival includes arts and crafts, antiques, demonstrations, the Town Market, live music, children's activities and lots of good food.

DogFest
October 23
Furry friends and their families are invited to visit Reston Town Center for a day of fun, festivities, contests, graduate speakers, dog demonstrations, and more. Can't make it in person? Join online!
George Washington's Mount Vernon Fall Harvest Festival
October 23 - 24 
Celebrate the crisp autumn season with 18th-century activities & demonstrations at the Farm at Mount Vernon. 
November in Northern Virginia
Holidays are on the way! There's so much to do in November to celebrate.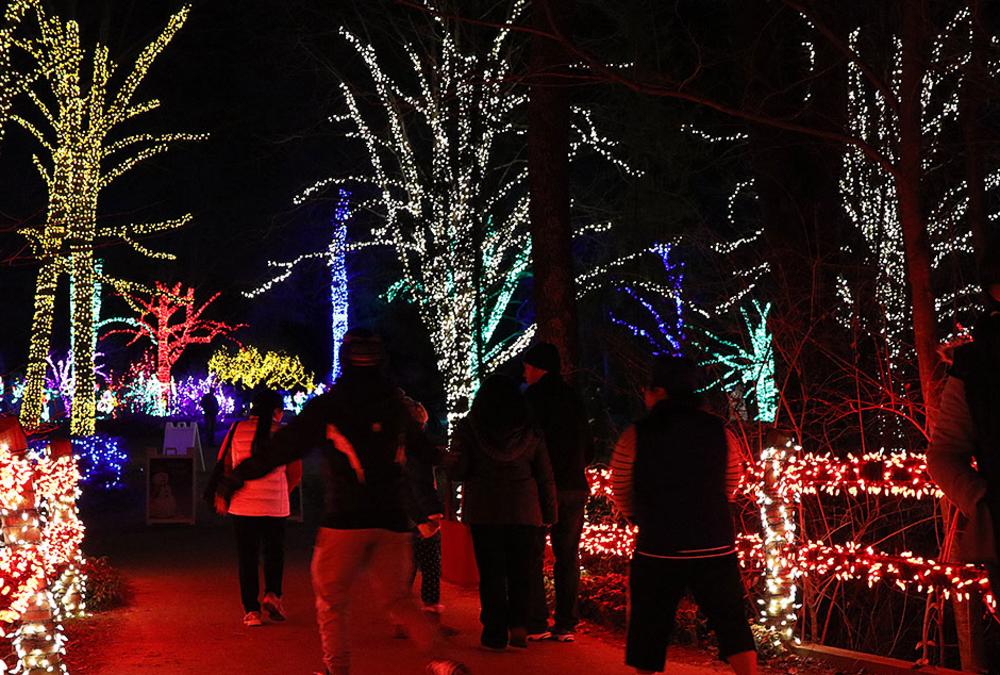 Meadowlark Gardens Winter Walk of Lights
Mid-November - early January
Every year from mid-November until just after New Year's Day, the garden is transformed into a half-mile, animated walk of lights.
Bull Run Festival of Lights and Holiday Village
Mid-November - early January 
Every year from Thanksgiving until just after New Year's Day, you can experience the Bull Run Festival of Lights, 2.5 miles of illuminated holiday light displays.
Keep checking back for more information as more festivals are constantly being added to our calendar of events!