A lot of attractions will claim to be "fun for the whole family." But are they really? Is it something the littles won't roll their eyes at? Something you will enjoy doing with both your kids and parents? And something fairly accessible and not too physically challenging for the grands?
In a world where the generations have a hard time agreeing upon music, politics, food choices, and pretty much everything else, Fairfax County provides a common thread. We've pored over our sites and attractions and chosen the best options for everyone—things that are not only fun to share, but likely to create moments and memories that will last a lifetime.

Learn something new together as a family.
Everyone knows the DC region is filled with museums and monuments. But if you limit your history to what's downtown, you'll be missing out. Some of the Washington DC region's best sites are across the river in Fairfax County, Virginia.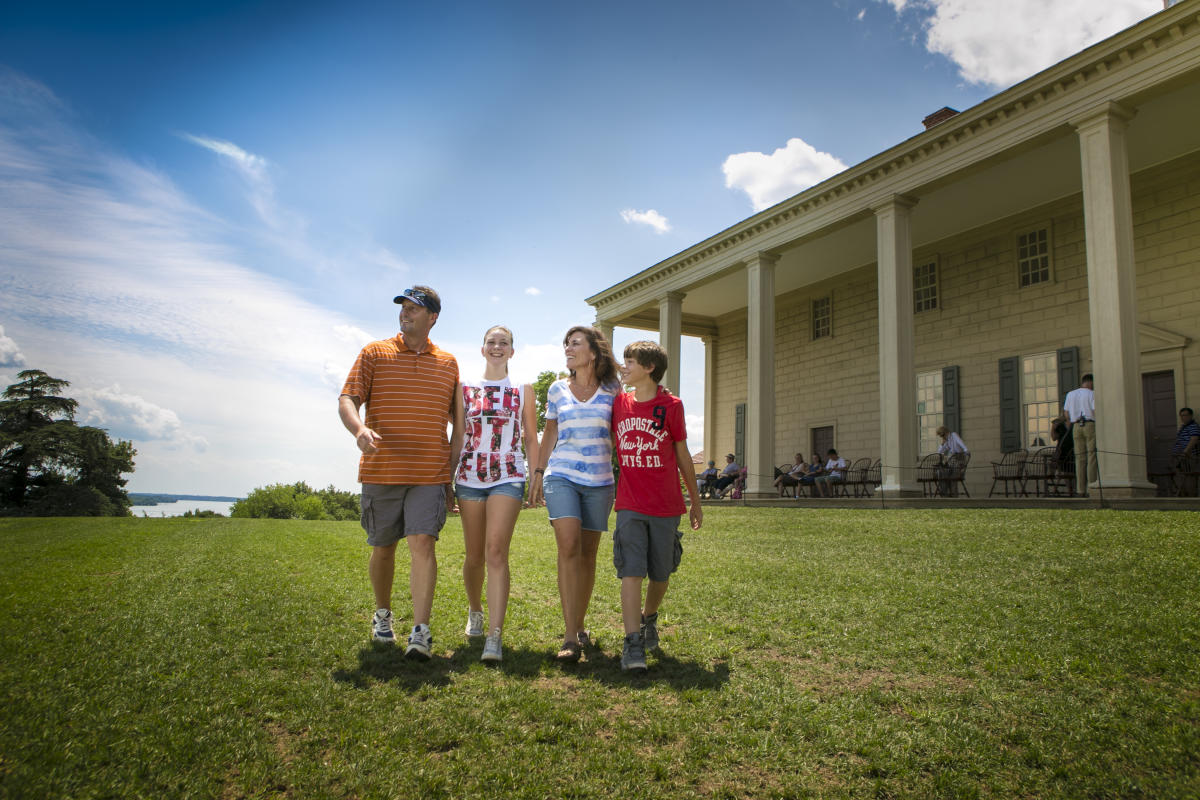 Mount Vernon

George Washington's Mount Vernon is the nation's most visited historic estate. Not only do you get beautiful gardens, exquisite river views, and quintessential period architecture and furnishings, but there is also a comprehensive museum and education center that answers age-old questions like "What were George's teeth made from?" and "Did he really chop down a cherry tree?" Chances are good the answers will surprise every generation of your family. See metalsmithing demonstrations, farm animals, slave quarters, and more on the sprawling property. Note: The mansion tour includes a flight of stairs. The museum, gardens, and immediate grounds are accessible.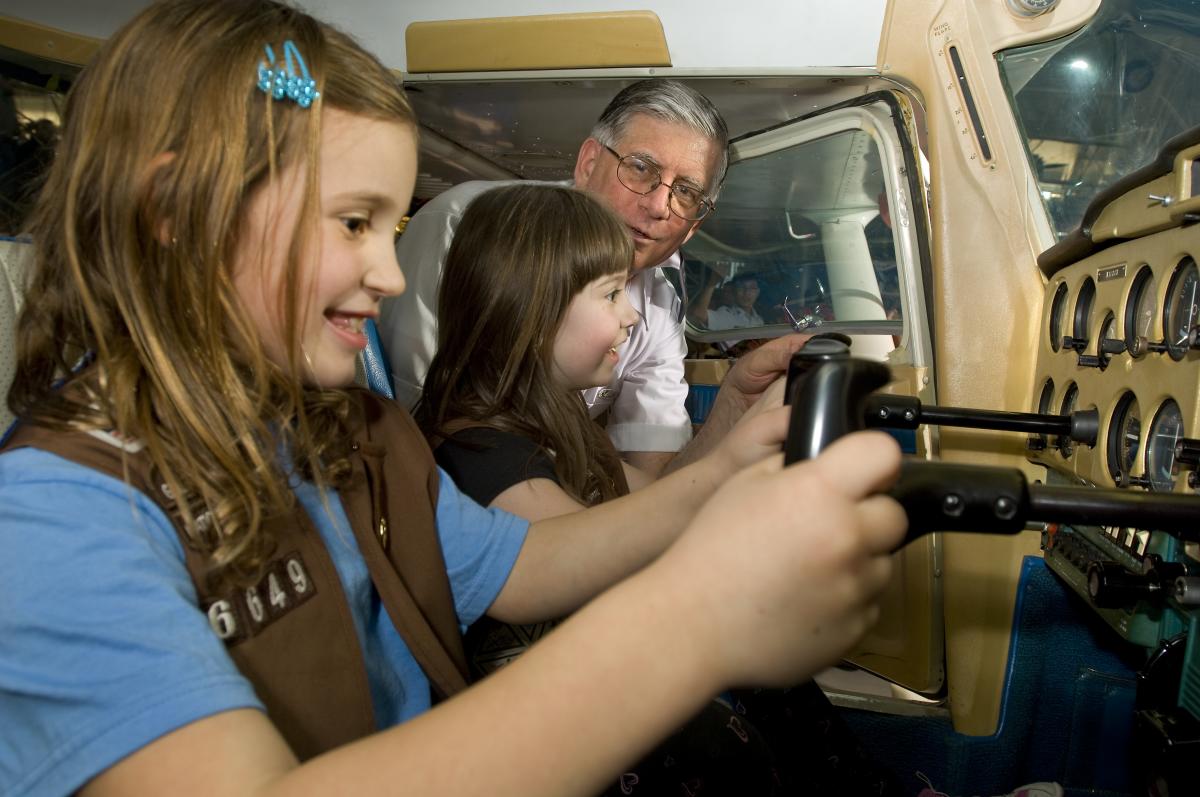 Steven F. Udvar-Hazy Center
 
Smithsonian's National Air and Space Museum Steven F. Udvar-Hazy Center is a huge family attraction. Together with the Air and Space Museum in DC, it comprises the largest collection of aircraft and space and aviation artifacts in the world. See the Space Shuttle Discovery, the Enola Gay, and an SR-71 Blackbird, then head to the IMAX theater and flight simulators for mind-blowing interactive experiences. Budget about 2-4 hours for a solid visit to the museum for a comprehensive experience. Plus, it's cool in the midst of summer, it's easy to get around and it's so big you won't ever feel crowded.
 
The Workhouse Arts Center is a prison-turned-arts-center. So you'll not only find galleries with artists creating in every medium while you browse, but you'll also find the Lucy Burns Museum. Critical events happened here that led to the passing of the 19th Amendment, and former inmates were notorious criminals and icons of the jazz age. Whether you're searching for female empowerment, artistic inspiration, 100-year-old history, or a one-of-a-kind, handmade gift to take home, the Workhouse complex is flat, (mostly) one story, and easy to get around. Plus, keep an eye on their calendar to plan your trip around an upcoming event or festival.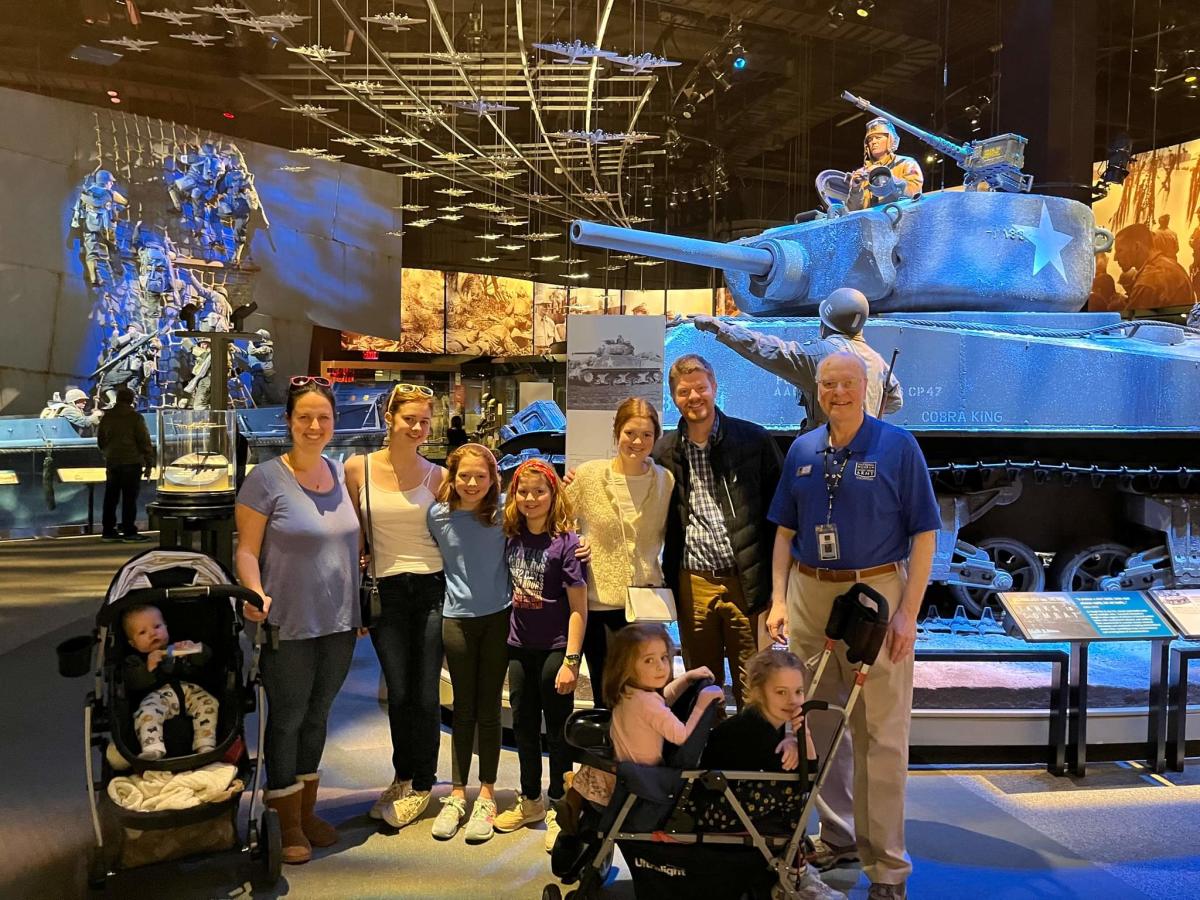 National Museum of the U.S. Army
 
The National Museum of the U.S. Army depicts over 245 years of Army history. With interactive exhibits and an immersive theater, it really brings you into the world of the warrior. If any parents or grandparents served, this is a great prompt to have them share their stories with other generations. And talk about accessible! The museum provides wheelchairs, audio tours, large-print guides, a Braille map, and anxiety-coping devices to guests with a photo ID.
 
There is so much more history to love in Fairfax County. Enjoy home tours like Mount Vernon? Also visit Gunston Hall, home to another founding father, George Mason. Woodlawn Historic Site offers two more historic homes—Woodlawn and Frank Lloyd Wright's Pope-Leighey House. Black History sites abound in the area, including an early free community and a stop on the Underground Railroad. Civil War history is also abundant with Manassas National Battlefield Park, a church that launched the nation's first aerial surveillance, and a home filled with Civil War graffiti. Accessibility varies at these locations—some historic houses have second stories and the battlefield is vast, grassy, and hilly.


Go on an unforgettable outdoor adventure.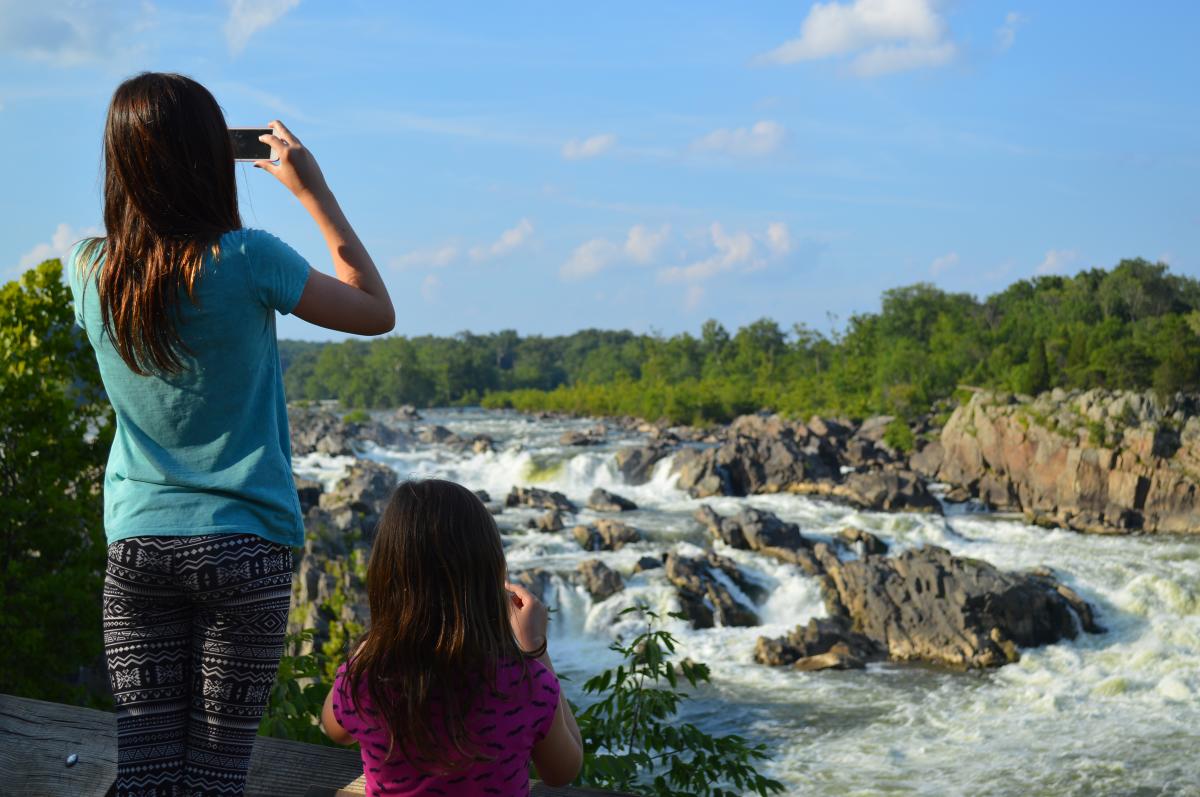 Great Falls Park

Just when you think you know the hustle and bustle of the National Capital Region, we go and throw a massive waterfall into the mix! One of the most surprising finds in the region is Great Falls Park, a scenic, impressive, and accessible park featuring a large cascading waterfall, an ancient gorge, and the ruins of the town that built the historic canal system. While you're out there, explore the back roads and other attractions of this upscale town.

While Great Falls specializes in rushing water, other area parks also have their unique draws. To see bald eagles in abundance, visit Mason Neck State Park. Want lots of different birds and a scenic boardwalk view? Go to Huntley Meadows Park. For farm animals and a peek into farming history, Frying Pan Farm Park is the place to be. And if you just want to float quietly along in silent waters, rent a paddle boat at Burke Lake. Whatever your family's outdoor fascination, we've got a park for that!

The prime attractions at these sites are accessible with paved or gravel paths and/or views near parking.

Discover something unique together for the first time.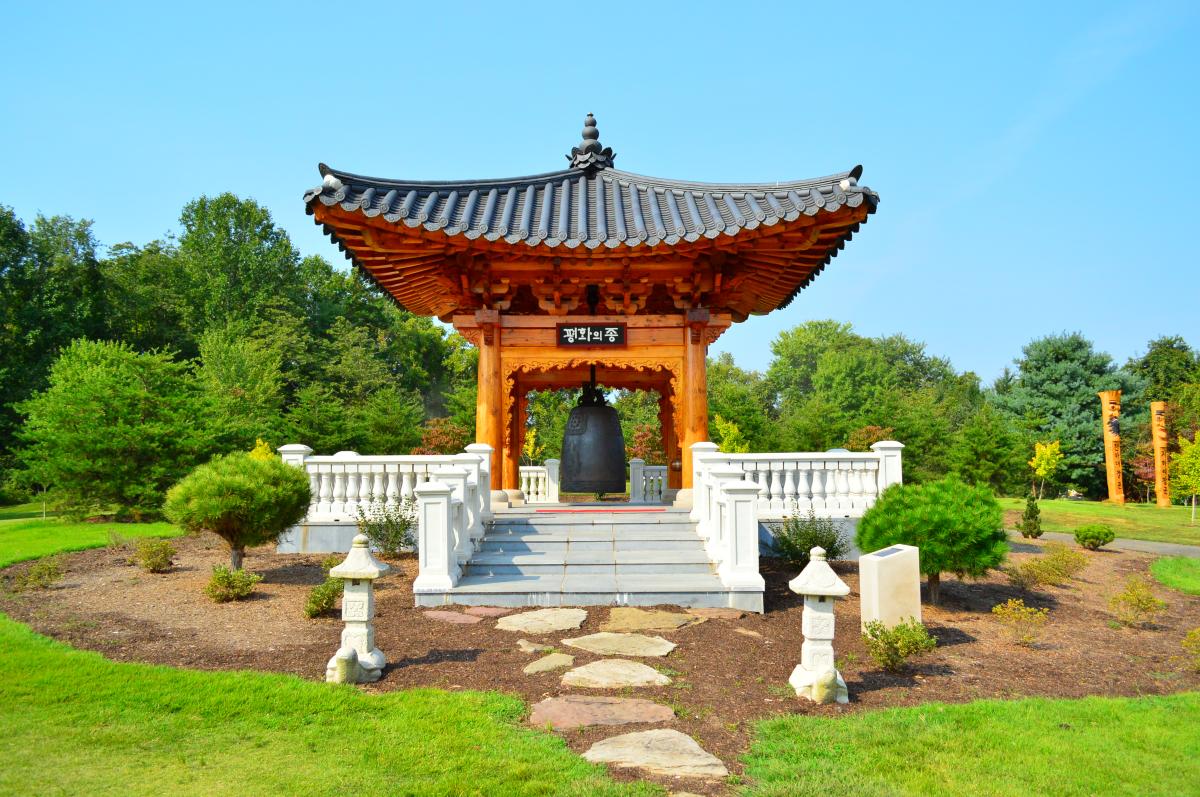 Korean Bell Garden

There are a few really unique outdoor adventures that transcend the generational divide. At the luscious Meadowlark Botanical Gardens, you'll find the only public Korean Bell Garden of its kind in the Western Hemisphere. Chances are good nobody in the family has ever seen one or will ever see one elsewhere. Discover it together.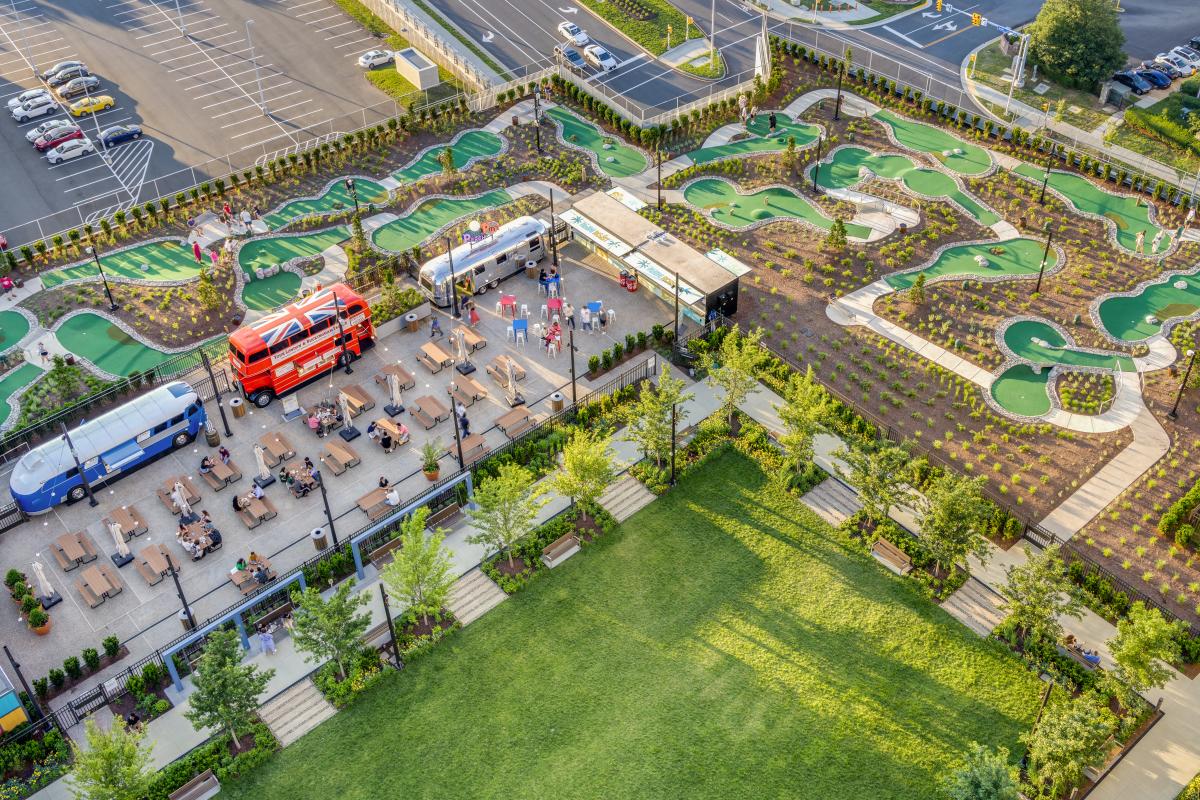 Perch Putt

Another thing you've probably never done before is play putt-putt golf 11 stories in the air. The Perch is a Village Green in the sky with food trucks (airlifted up), a park, a performance venue, a Biergarten, and a games plaza. The whole family will agree this must be experienced at least once.

Everyone has probably been to a zoo before. But NOVA Wild offers the chance for up-close-and-personal experiences with animals, a drive-through safari experience, stroll-through exhibits, and animal welfare education. This unique attraction is one of those secrets only locals know about.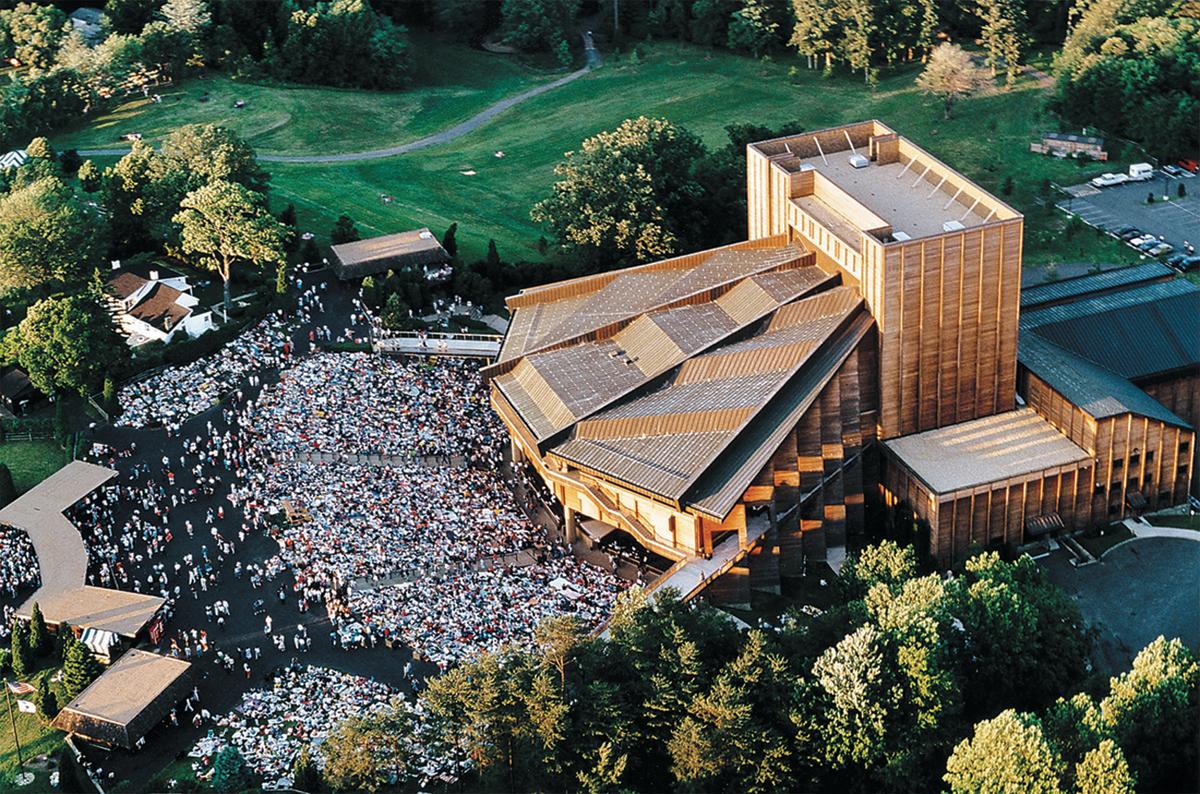 Wolf Trap

Another site you can only find here is America's sole National Park for the Performing Arts, Wolf Trap. Let that sink in. It's a National Park, like Yosemite. But it is preserved entirely for the performing arts. Its seasonal Filene Center amphitheater and Children's Theatre-in-the-Woods deliver performances from late spring to early fall, and the 18th century The Barns is open in the fall and winter months, offering world-class entertainment worthy of a National Park. Check out their calendar of events.

Create crafts and memories together.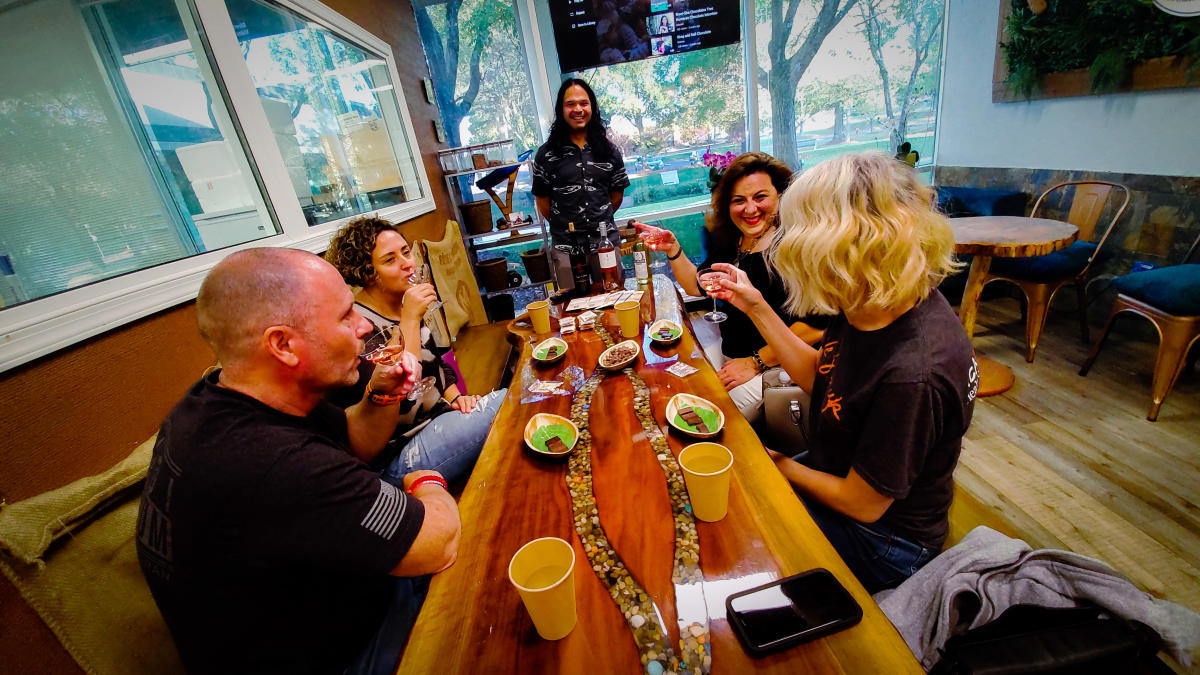 River Sea Chocolate Factory

Every generation will remember that one day you made chocolate bars together at the chocolate factory. Or candles. Or pottery. You make a memory together, then every time you see it, you're reminded. (Unless it's the chocolate because you are going to Snarf. That. Down.)

Another memorable outing is a trip to the Children's Science Center Lab. This interactive museum is designed for children 12 and under, but even older kids and adults will enjoy the hands-on experiments and exhibits in science, technology, engineering, and math. And for more kid-focused multigenerational fun, plan ahead for later in 2023, when the LEGO Discovery Center opens its first DC-area location in Springfield.
 

Tysons Corner Center

Last but not least, did you know that the Tysons area is THE destination for shopping in the entire mid-Atlantic? Between two full-on malls within walking distance of each other—Tysons Corner Center and Tysons Galleria— there are over 400 shops to visit. This means the kids can get their Abercrombie on, moms can buy their Fabletics and grandma can get her Chicos, all under one roof! Of course, food abounds at each shopping venue, including the unique Urbanspace Food Hall in Tysons Galleria.
Obviously, there is a lot of fun stuff for families to do together in Fairfax County. Be sure to check our events page for the festivals and performances going on while you're in town.  There's even a bunch of stuff that appeals particularly to teens. And we haven't even dipped our toes into everything there is to discover across the river in Washington, DC!
 
Which is why a stay in Fairfax County is so smart. Stay here and take the Metro to all the places nobody wants to drive. Even the Metro ride can be fun with some lines offering spectacular views of the monuments. So pack up every family member from the Boomers to the Alphas and head out on a multigenerational tour of Fairfax County!